Building a Multi-Brand Aesthetic Partnership Platform
Ep. 73 - Drew Fine
April, 2023
Want to be on the show?
A sea change is coming to aesthetics, and the first waves are already coming in with a resounding crash on the shores of the plastic surgery and medspa landscape — acquisition and consolidation of aesthetic medical practices on a scale never before seen.
What does it all mean for the aesthetic medicine eco-system?
According to Drew Fine, Chief Commercial Officer at Advanced Medaesthetic Partners or AMP, it's a way of empowering practices to truly become partners in something greater.
The fastest-growing multi-brand aesthetic platform, AMP is taking a non-traditional approach to the healthcare roll-up strategy. Emulating a model seen in the hospitality space, AMP partners with practices to bolster their existing brand, all while providing underlying support and resources that might otherwise be out of reach for a local private practice.
Find out how AMP seeks to create an industry-leading platform for strengthening and growing aesthetic practices while protecting local uniqueness — and perhaps disrupting the aesthetic market itself — on the latest episode of The Technology of Beauty.
---
Full Transcript
Dr. Grant Stevens
Hello everyone and welcome back to the Technology of Beauty, where I have the opportunity to interview the movers and shakers of the beauty business. And today is no exception. Today I'm going to be interviewing Drew Fine, the Chief Commercial officer of AMP. Thanks for coming, Drew.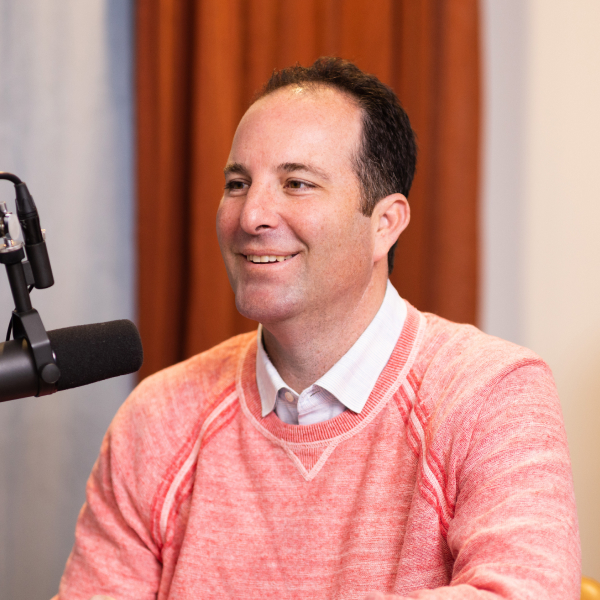 Drew Fine
Great to be here, Grant. Always wanted to join the show and I'm glad it worked out.
Dr. Grant Stevens
I'm so happy that you could come and join me today. Now you come from Texas, so thanks for coming all the way out here and but I want to go back in time before we get to AMP. First of all, what does AMP stand for?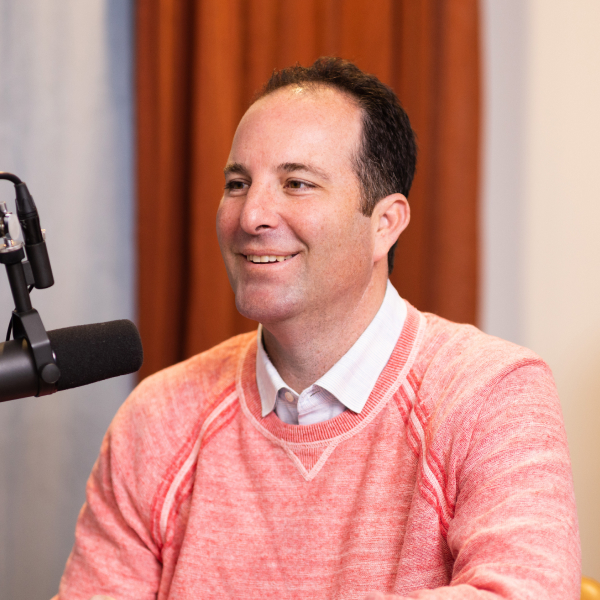 Drew Fine
Yeah, so AMP is Advanced MedAesthetic Partners, so we're a new company that is participating in some of the consolidation and changes going on in the aesthetic industry. I'm sure we'll talk about it a little bit. We talk about AMP all the time.
Dr. Grant Stevens
And that's MedAesthetic, not metastatic.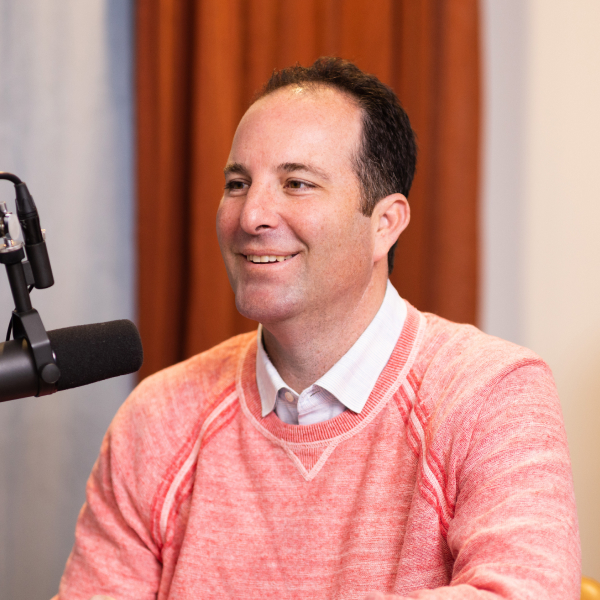 Drew Fine
Definitely MedAesthetic, medical aesthetics, yes.
Dr. Grant Stevens
But let's go back in time. Where'd you grow up?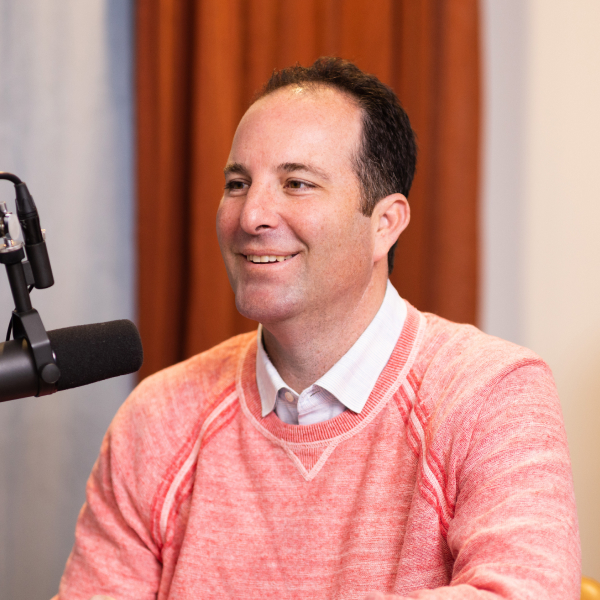 Drew Fine
So I grew up Midwest, Chicago, Milwaukee, lived there from when I was real little until graduated high school. So I'm a Midwestern guy at heart.
Dr. Grant Stevens
Cool. Well, I lived seven years in St. Louis. I think I get a little Midwestern stuff. So then where'd you go to college?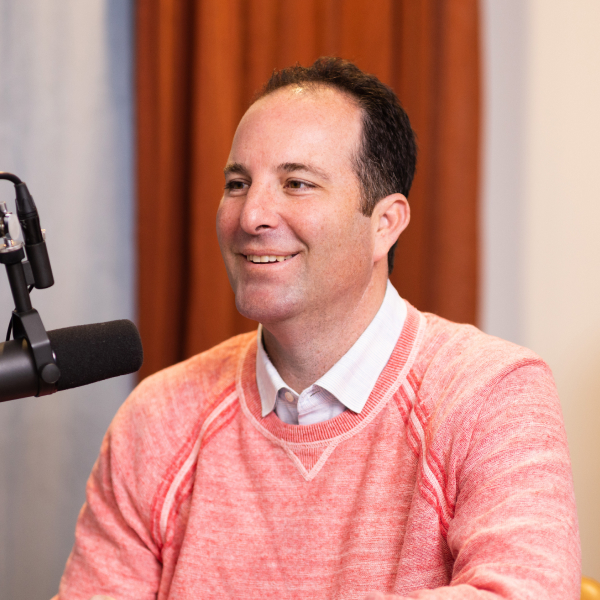 Drew Fine
So I went to college undergrad at Duke University. So I had a really good basketball team to root for, which was really fun. And then after Duke, I ended up doing consulting for a couple years. So I worked in really sexy things like aluminum and annuities and health insurance. And then ended up back at the University of Michigan for business school.
So I used to joke that I had a good basketball team to root for, so this gives me a good football team to root for too.
Dr. Grant Stevens
So, okay. How many years did you work before you went back to Michigan?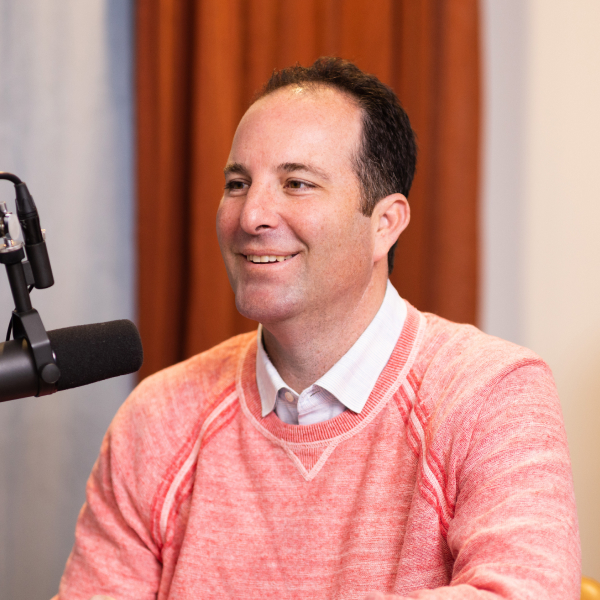 Dr. Grant Stevens
Two. And then did you get your mba?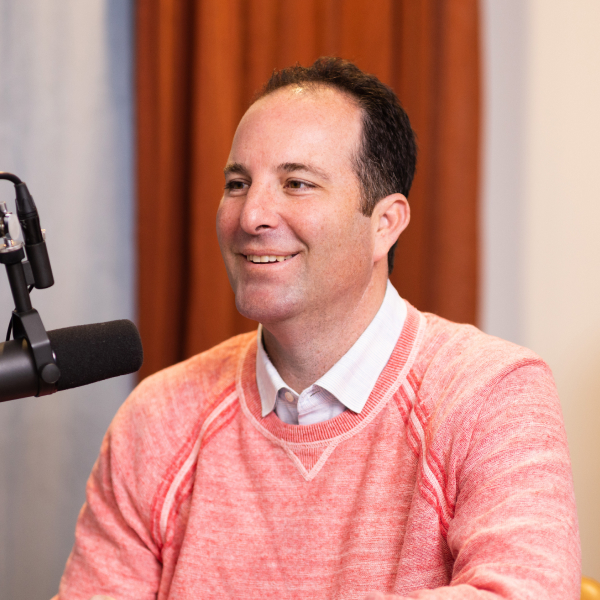 Drew Fine
Yeah, I got my MBA from Michigan.
Dr. Grant Stevens
And then what was your next stop?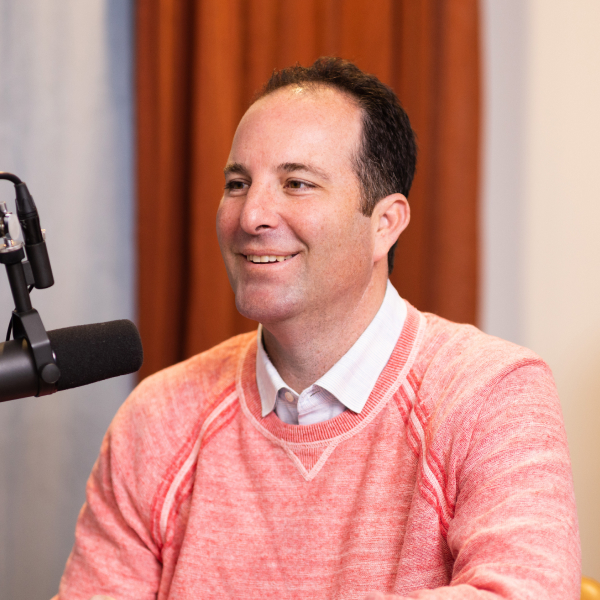 Drew Fine
And then coming outta Michigan, I started with a company called Eli Lilly and Company. So Lilly at the time and still one of the biggest pharmaceutical companies in the world. Really known for their leadership development training programs. So they had a great early career leadership development program that I jumped into.
So I was at Lilly for about 10 years. Did all diabetes sales marketing strategy jobs bounced around the country quite a bit. So lived in Indianapolis, Kansas City. Lived down in San Diego for a couple years, working with one of our biotech partners. Lived in Texas for a couple years as a sales manager. Moved back to Indianapolis and had a pretty, pretty great tenure run at Eli Lilly.
Dr. Grant Stevens
It sounds like it. And then from there, did you go to Galderma?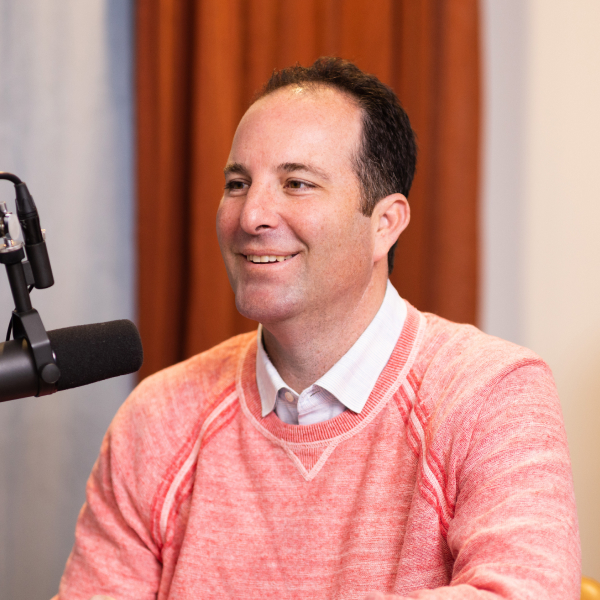 Drew Fine
Yeah, so that's about, from there I went to Galderma. So the funny story is Alisa Lask, who I know you know. She actually hired me out of business school into Lilly. And then she.
Dr. Grant Stevens
Wait, wait, wait. Let me, so Alisa hired you out of business. Oh, to Eli Lilly. And then subsequently hired you again in Galderma.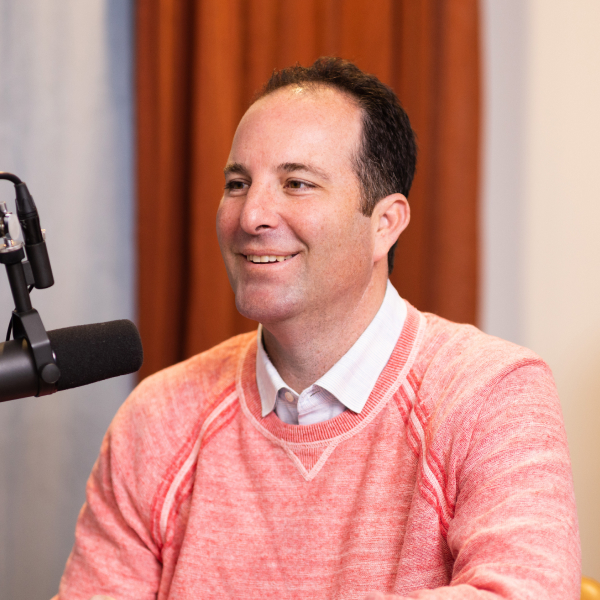 Drew Fine
So in 2004 she hired me. Well, good question on her part. But no, she was a friend and mentor and colleague, and so she took this job at Galderma in 2014 and she called me up and was like, Hey, I just took this new job.
I'm like, oh, that sounds really exciting. We really loved Texas when we were there. And I jokingly told her, Hey, if you ever have a job, let me know, I'd be interested. She literally called back two weeks later and said, we just did this big business development deal. I've got a pretty interesting opportunity if you wanna look at it.
So I didn't know anything about aesthetics at the time. So called my mom ,said mom, I'm talking to this company aesthetics, something about similar to Botox. And she's like, oh my gosh. So in 10 years at Lilly, Diabetes, I think I talked to my mom about my job, maybe five minutes total. I had a 50 minute conversation with her all about aesthetics, about her loyalty program, what she gets done.
All this sort of stuff. I was like, well, this sounds like it could be a pretty interesting opportunity if it works out. So jumped back to Galderma in 2014 when they had bought the business from Valiant.
Dr. Grant Stevens
And, and you moved to Texas.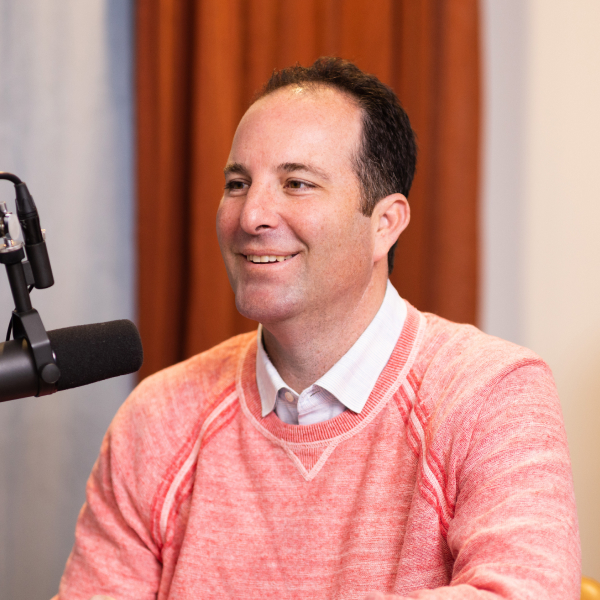 Drew Fine
Moved back to Texas,
Dr. Grant Stevens
And you reported to Alisa. Who's been on this program. And she's a dear friend.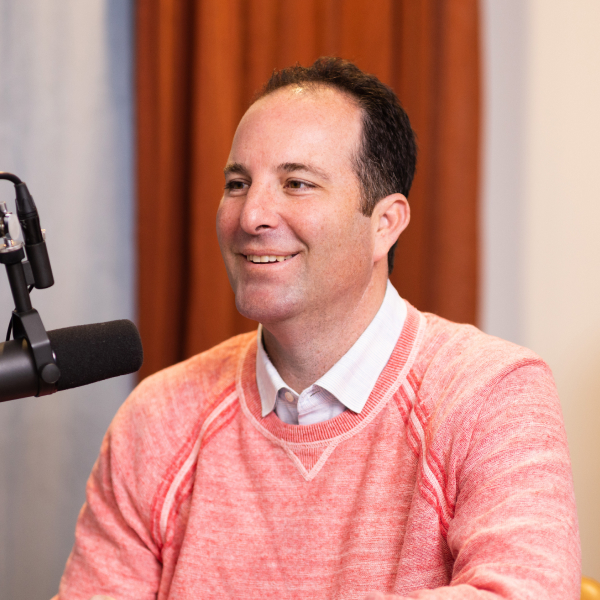 Drew Fine
Yep. So was at Galderma there when we had a whole bunch of activity. I think that's when we first met back, I think. Yes, it is. I wanna say December, 2014, I was racking my brain at looking some old pictures. I showed up at your office when you had the man cave and we were getting ready to launch a new product that called Restylane Silk at the time. And was talking to you about it and getting some advice on it and working with your practitioners about what we're gonna do to launch that thing.
Dr. Grant Stevens
And then how long were you with Galderma?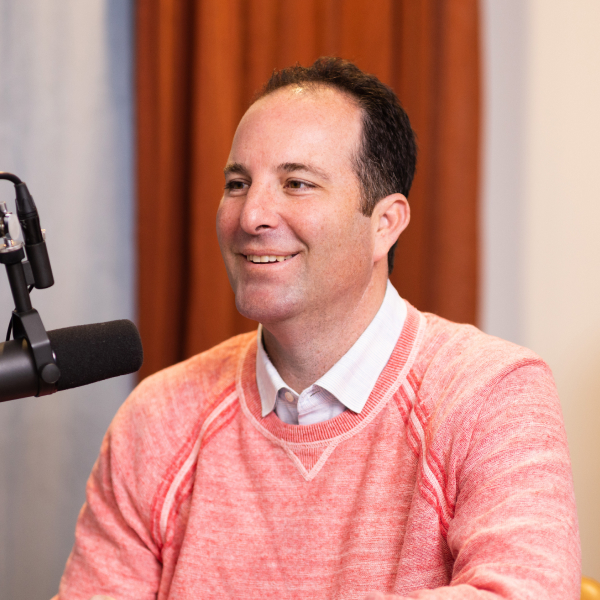 Drew Fine
So I was at Galderma for seven years, so in that seven year period, had a pretty great run.
Dr. Grant Stevens
What was your title when you left Galderma?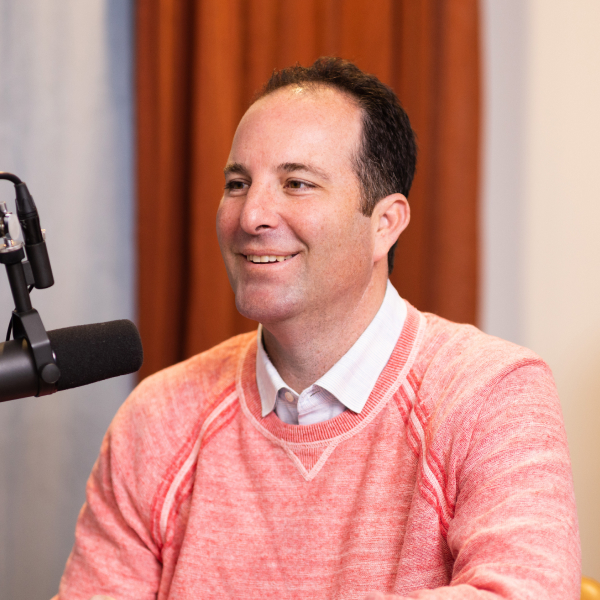 Drew Fine
Yeah, so I was the vice president for marketing for the US Aesthetics business when I left. So we went from, bought the business from Valiant and grew it pretty substantially. I think we tripled the business in seven years. Launched 10 FDA new products and indications, which was a pretty epic run.
Hired some wonderful people, built a great culture. Saw a lot of ownership changes. We were owned by Nestle and then Nestle sold to EQT, so we was owned by EQT for a little bit of time. But yeah, had a great time at Galderma. Loved the people there. Loved what we were able to build.
And had a really, really fun time while we were there.
Dr. Grant Stevens
And from there you went to Allergan?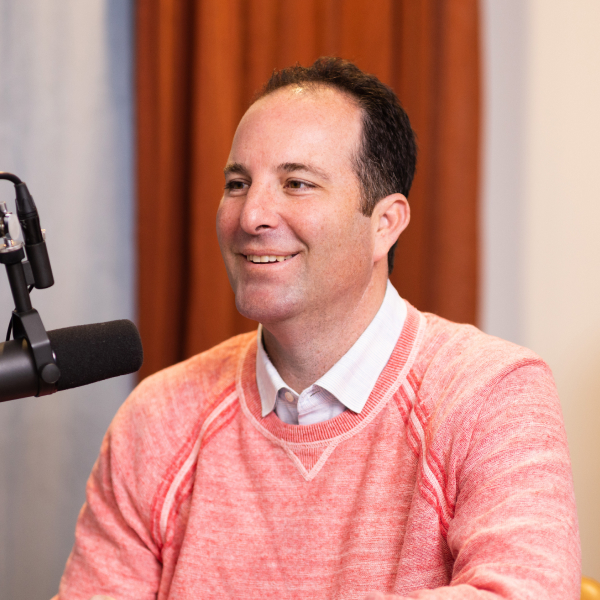 Drew Fine
Yeah, so similar story, another mentor of mine from my Lilly days. A lady named Edrice Simmons had called me up and said, Hey, we've got interesting opportunity if you'd look for it.
Dr. Grant Stevens
Wait, you worked with Edrice too, also?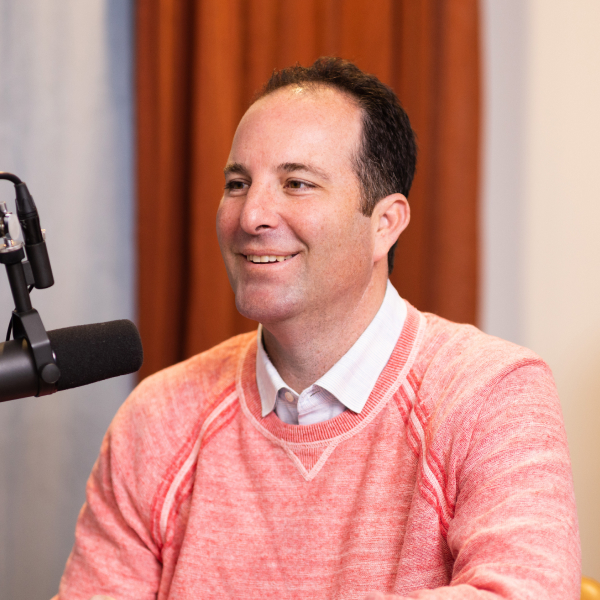 Drew Fine
Yeah. So every, every move too. Every move in my career has been someone who I've known who's said, Hey, I have an opportunity I think you'd be interested in. So I joked, someone's like, well, when did you apply for a job? I'm like, I don't think I've ever actually applied for a job.
They've all been, Hey, we think this might be the right time for you to consider it. With some people that I've really loved to, to work with, and I've known Carrie in the industry and some of the other Allergan people, and so at the time it was a really interesting opportunity if you had time at Galderma and then time at Allergan.
If you love aesthetics, it felt like a pretty nice combination for me from a development standpoint.
Dr. Grant Stevens
And what was your title in Allergan?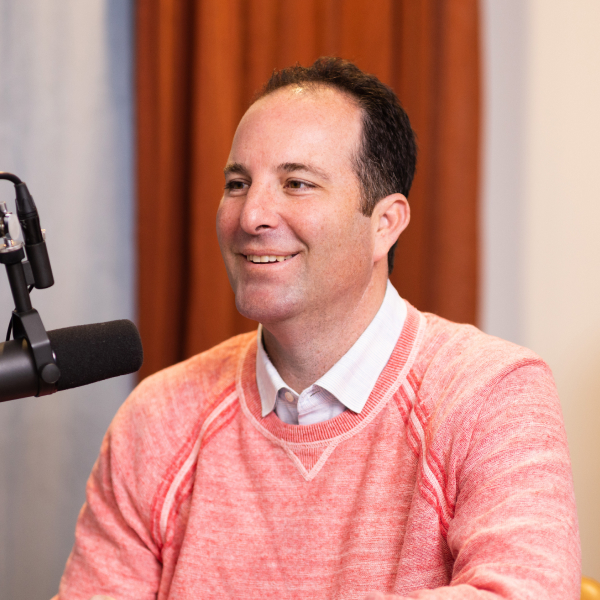 Drew Fine
So I was the Vice President for marketing Marketing for facial marketing. And then also did some work with the new product development as they were bringing new R&D or business development deals to fruition and planning some of the launches for those things.
Dr. Grant Stevens
And I worked with you when you were in Galderma and I worked with you when you were in Allergan. I can remember meeting with Edrice and you down in Irvine and others. But I didn't know you had worked with her before at Lilly. What a small world.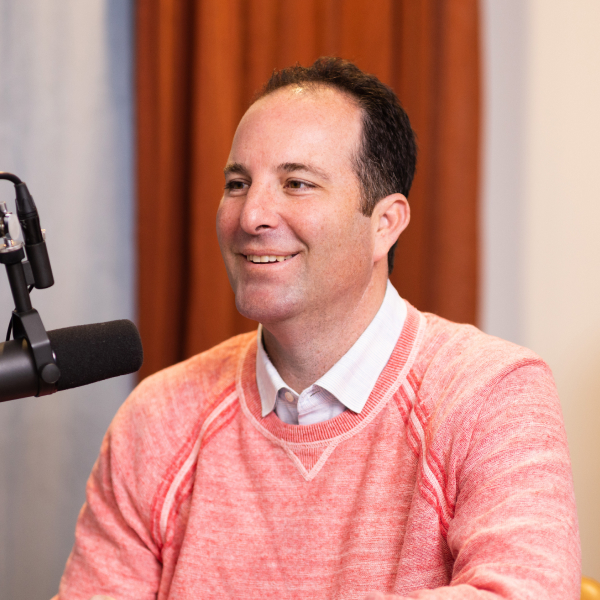 Drew Fine
So, yeah, she was a, she was a mentor back in the day. And we'd always talked about working together and this, the timing just works out.
Dr. Grant Stevens
And now she's back at AbbVie in, in Chicago.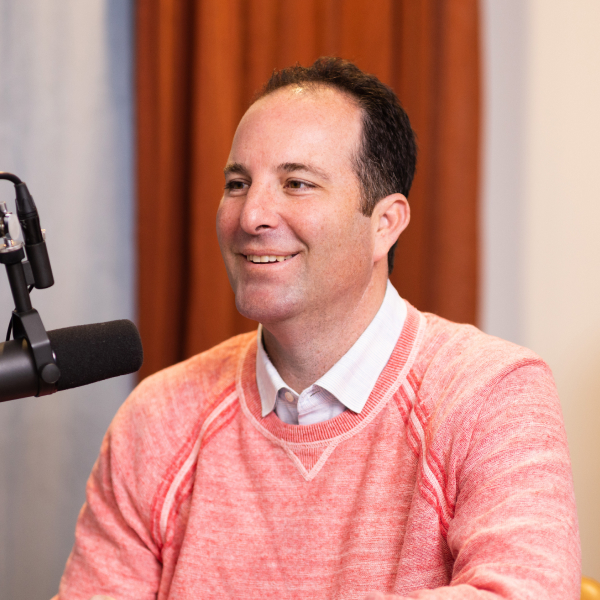 Drew Fine
Yep. So she's back at AbbVie in Chicago. And now I'm at this new AMP thing and so.
Dr. Grant Stevens
Well, before we get to that, so how long were you at Allergan?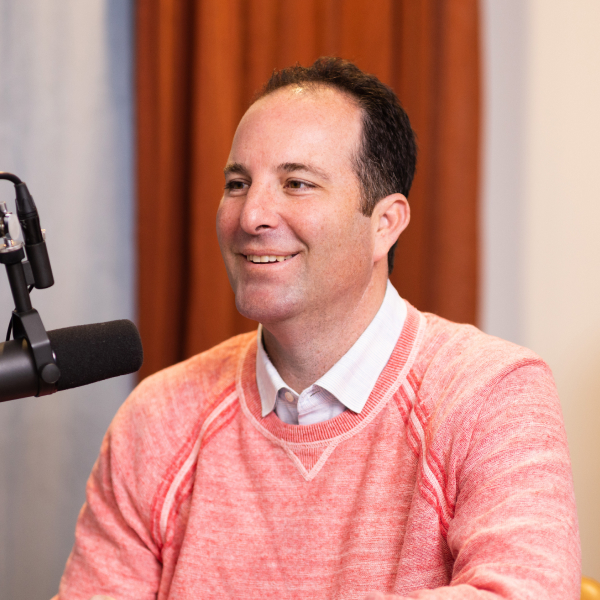 Drew Fine
So this was Allergan, about a year and a half or so. And then they went through some changes and ended up where I got a chance to look for some new opportunities. And really excited about where I ended up. And I think they're in a great place too. They're doing some great things now.
Dr. Grant Stevens
So tell us about AMP.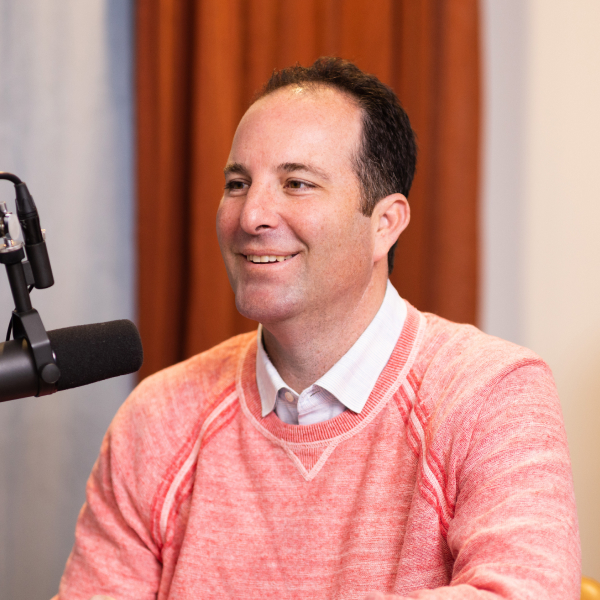 Drew Fine
Yeah. So Advanced MedAesthetic partners. Really interesting company. I got introduced to them last fall when I was looking for next roles, and you look around the industry right now and there's a lot of activity going on with private equity different kinds of investors.
It's a large industry, but relatively unconsolidated. It's a very high growing industry. It's a very profitable industry. There's a lot of great practices. But there's a big opportunity to put some of these things together. So it's a company that's participating in the roll up and consolidation of practices.
We like to say we're a little bit different from the traditional private equity model, just with our leadership team, some of the financial backing we have and the strategy going forward. It's a little different than the traditional private equity role. But yeah, that's essentially what we're doing right now.
I think we're the largest multi-brand practice owner in the us.
Dr. Grant Stevens
What do you mean by multi-brand?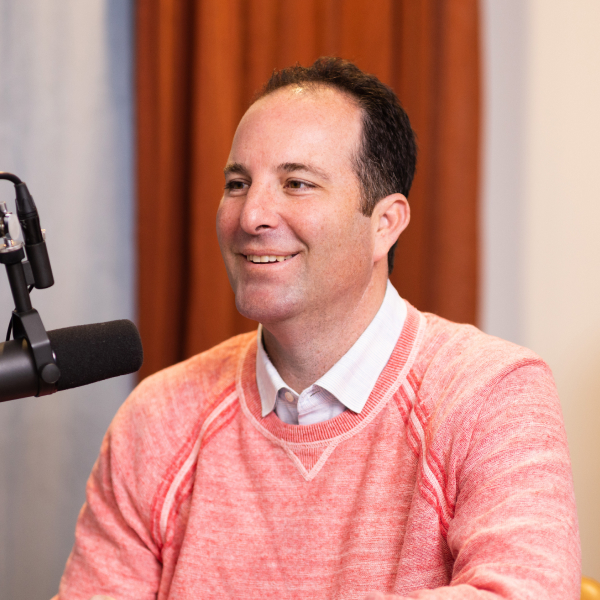 Drew Fine
Well, so part of our strategy is we like to partner with practices or acquire practices, but we don't change much about them. We don't change the branding or the name or the logo. So the analogy I usually use is for people who are familiar with the Marriott Bonvoy program, there's Weston's and Weston's generally look the same, and Marriotts generally look the same.
Then they have their autograph collection of hotels. And all those are unique and special in their own local markets. They don't westernize them. But they're special there. But on the back end, they have some things to help those practices in those hotels. You have a centralized loyalty program, some help with SOPs and marketing and HR and operations and recruiting and all this stuff, booking, et cetera.
We do the same thing, so we're trying to build that autograph collection of aesthetics, so to speak.
Dr. Grant Stevens
Interesting. Now, do you do just med spa or do you also do surgery?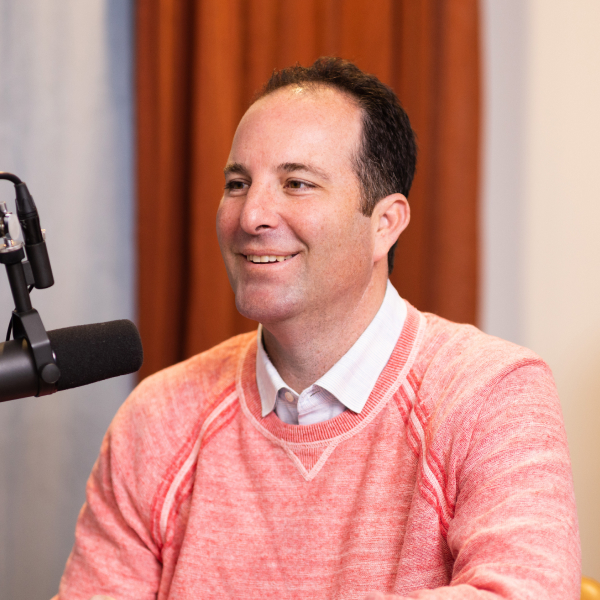 Drew Fine
No, we have a mixture of practices. So we have aesthetic dermatology practices, we have plastic surgery practices. We do have a lot of med spas as well. I'd say right now if I look at the business, we're probably about 20% surgical, about 80% non-surgical. But we really, we want to be participating in aesthetics where aesthetics is growing. So I think it's really hard to do that if you're just owning plastic surgery or dermatology or just doctor own practices.
I actually think it's very hard to do if you just own med spas, you wanna have a good diversified mix of the business. So you have great clinical leaders great practices but you're also playing where the patients are going as well.
Dr. Grant Stevens
So are you somewhat agnostic to the actual specialty of the, of the doctor?
For instance, there's facial plastics, there's plastic surgery, there's ocular plastics and there's derm, or there's derm aesthetics or aesthetic derm. And we call that the core. Are you open to the whole core?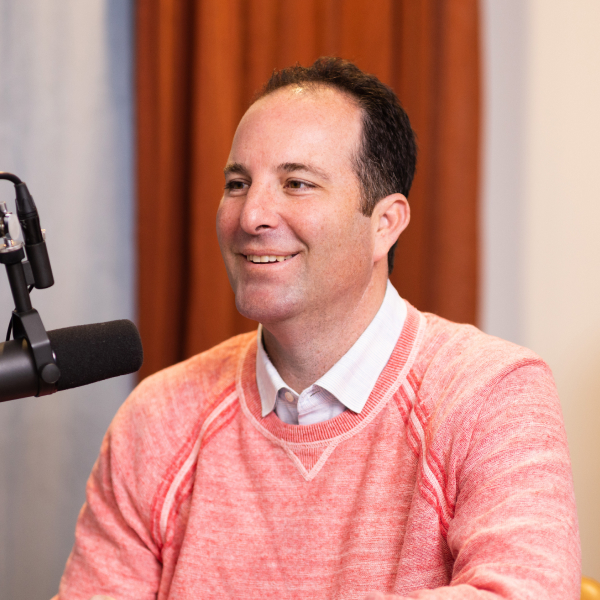 Drew Fine
Yeah, we do have we have practices that are part of the whole core.
So facial, oculo, dermatology and traditional plastic surgery, body plastics like yourself. You do a lot of faces as well. So yeah, we have a whole mixture. And Yeah, but we think it's good for the business. The nice thing too is if you build a large enough company, eventually you'll have some like internal networks that you could hub and spoke models and refer things to, et cetera, that will grow over time.
Dr. Grant Stevens
So you're, right now you're on an acquisition mode. Are you going to build any yourself from the ground up type of things? New practices?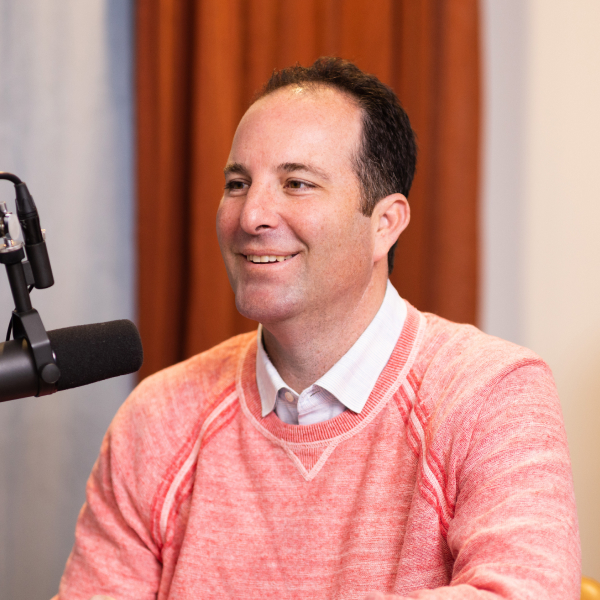 Drew Fine
Great question. And we started the company back in October. And we've groomed growing pretty fast through the acquisition and partnership and I do say partnership cuz It's not just a peer acquisition.
I mean that's the functional financial components, but whoever we partner with, they actually become owners in the bigger AMP company. So we do think of all of our practices as partners. We'll start to look at opening new places where it makes sense. That's a different skillset. We have some people on board that will help lead that, so we're definitely dipping our toe in the water there.
I know some other companies, that's their primary strategy. I wouldn't say it's our primary strategy right now, but it's a very clear opportunity. We have some great brands who are looking to grow and expand that are part of AMP.
It's hard to do that by yourself. So we can bring some operational help, some financial help to help them expand. So we certainly have practices that we are looking at new locations with too.
Dr. Grant Stevens
And the finances, where's the money coming from? Is this private equity money? Is this an individual, a family? What? Where's this money coming from?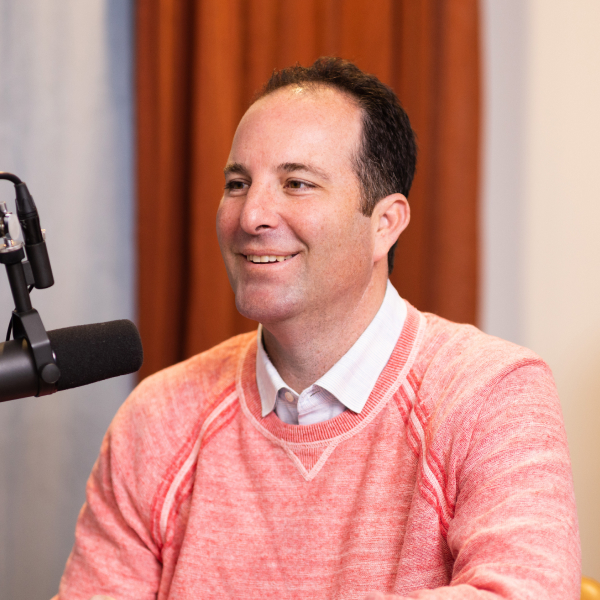 Drew Fine
Yeah, so it's not the traditional private equity. We're working with a company called Leon Healthcare Partners, part of the Leon Capital Group.
So it's a private capital company from guy based in Dallas. So yeah, so it's not the traditional private equity. It's a little bit different, allows us to make decisions a little faster. We don't have quite as many committees or quarterly reviews, lawyers. Well, there's a lot of lawyers involved.
There's always a lot of lawyers involved to protect us. But no, I think he's someone, they've had a track record of success in similar types of businesses. They built a large company in the specialty dental space, so they have a great track record of this. They understand what you need to do from a financial, operational, operational components.
Generally, Leon likes to hire really good management teams that know the business, so you look at 'em and say, wow, this is a great opportunity right now. It's a high growing market, high margins, unconsolidated, cash pay, not a lot of insurance to deal with. That's pretty attractive. Great. So, okay, let's pull a lot of this together.
Let's put a management team in place that knows the business. Let's get the right practices on board. Let's invest for the long term not just like a financial engineering component to it. And you can build a company with a lot of long-term sustainable value.
Dr. Grant Stevens
So tell me about the management team here at AMP.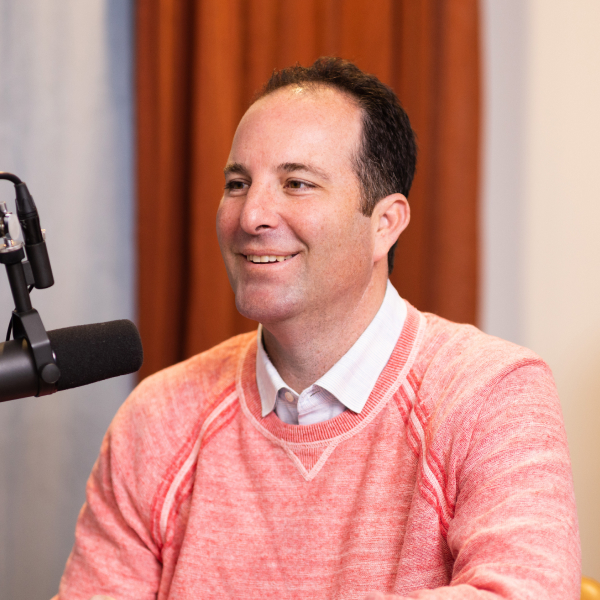 Drew Fine
Yeah, great question. This was actually one of the things that really made it very appealing for me to join the company. So the CEO is a lady named Nicole Chiaramonte. So Nicole has been a serial entrepreneur for 25 years. She had her first exit at 19. She has run practices for about 10 years in aesthetics, MSO model.
So she at her heart loves running practices and she has this passion to build a company that's. An alternative to the traditional private equity models. But our CEO has literally run successful practices for 10 years. Our COO just did the same thing in the veterinary space. We built a big multi-location company where you understand all the backend nuances.
Our head of legal has been a senior partner at one of the most prestigious law firms in dealing with all the legal compliance issues within medaesthetics for 10 years as well. And then ostensibly, I know a little bit about marketing and aesthetics too, and we're bringing on more people who really know the business as you build the organization with experience, building, training, education programs, running practices, integrating practices, et cetera.
So I think we've got a team that has more medical aesthetics knowledge to do what we're trying to do than most of the others that I've looked at. That's great. But yeah, Nicole's a great person. You should meet her at some point in time.
Dr. Grant Stevens
I look forward to it.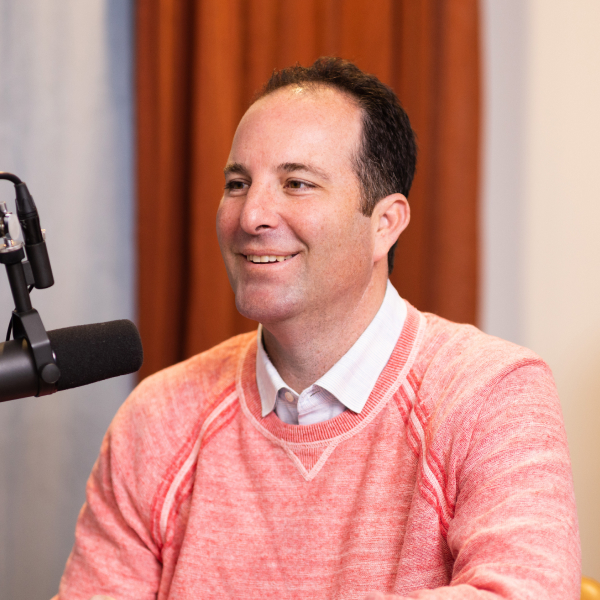 Drew Fine
Dynamic female leader.
Dr. Grant Stevens
Absolutely. I can't wait to meet her, so maybe you can hook me up with her. Maybe she could be on the program.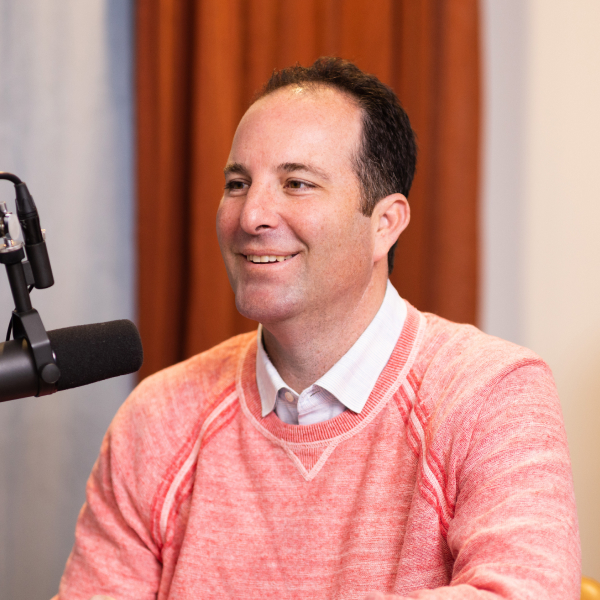 Drew Fine
We'll make it happen for sure.
Dr. Grant Stevens
Okay, good. So what are your plans over the next, say, three to five years?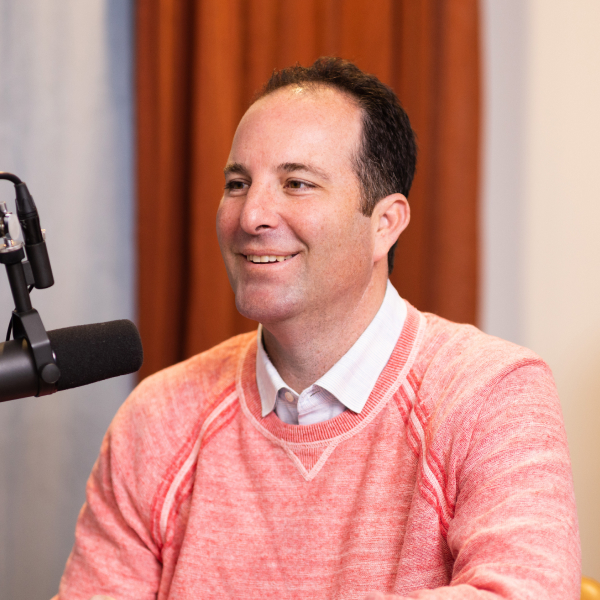 Drew Fine
It's a great question. People ask us all the time, and I say, I'm gonna go back three years. So three years ago I was working for Galderma and we hadn't even completed the EQT deal at the time.
Fast forward three years. I'm in a totally different place. I'm with one of the fastest growing and largest like consolidators and practice owners. So what's the next three to five years look like? I don't know. It's really hard to predict. I would say, I think aesthetics is a place where you're gonna see a lot of dynamic change, and I think we'll probably be part of that from an AMP standpoint.
Dr. Grant Stevens
Will AMP, is AMP gonna go public, do you think? Are they gonna sell to a bigger PE firm or what? Do you have any idea?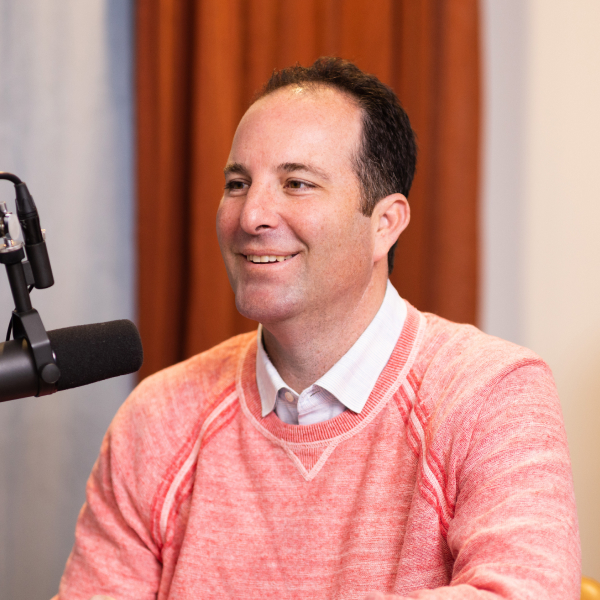 Drew Fine
The best thing I say is I look at what the Leon Healthcare team did with some of their other businesses.
And what did he do? So what I did, so their specialty dental business what actually happened was instead of like selling to a new owner or going public They like to build for the long run. So they end up selling a minority interest to a potential partner to fund the next round of growth. So I could see that something happening very similar with AMP, where we continue to grow the company.
You get to a point where you need another round of growth equity, and you find a minority partner. You could sell a majority interest, you could go public. There's certainly a lot of options here. There's a lot of companies who have been putting money into these practices and the delivery side of aesthetics.
So I think there's a lot of options on the table. Hard to predict. What we usually tell each other from the company standpoint and even within the Leon Group, is the focus right now is just building a really good company. If you build a really good company, all that stuff will take care of itself.
Sure. Whether it's a minority interest, a majority interest, a full sale, a public sale, there's a lot of options on the table, but it all comes from actually getting great practices on board, helping them grow and running the business really well.
Dr. Grant Stevens
You mentioned that the doctors or the practices are your partners, that they actually own part of AMP, is that correct? Yeah, that's correct. They take part of the purchase price. I take it in equity then? Do they have a cash piece of that also? So it's part cash, part equity? I'm not gonna ask you how much, don't worry.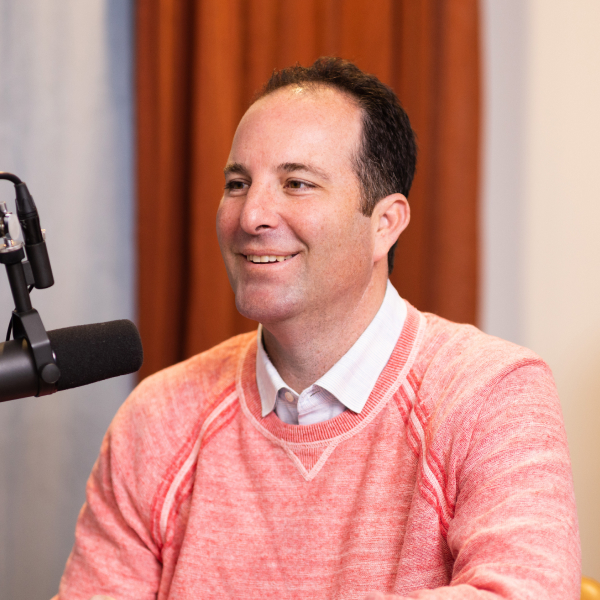 Drew Fine
Most of the, so every deal's a little bit different, whenever you start doing deals. On our side we have a lot of flexibility with the. The ownership standpoint and how we structure the deals. But generally there's three major components to every deal. There is a cash upfront component to it. There is a rollover equity.
So instead of just owning your practice, you now roll that equity into owning a piece of AMP. So in many respects, you own a small piece of lots of practices. And then there's usually some extra bonuses, or we call them earnouts, to make sure that your practice continues to perform when you would partner and sell and become part of the AMP family.
So those are the three major components. Sometimes there's a few other components to the deal, but we do like to have all the people we partner with have a piece of the bigger company because it aligns everyone's interests.
Dr. Grant Stevens
Absolutely. That's partly why I was asking what the long-term goal is, cuz the, as the practitioner's own part of it, they probably want to know when their payout is. Is one of the, with especially dentistry, was it flowing cash such that they had cash distributions?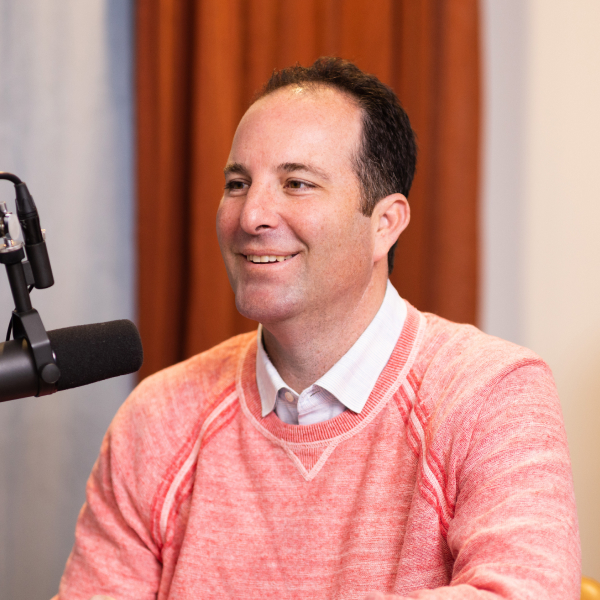 Drew Fine
That's a great question. I actually don't know the answer to that one off the top of my head.
Dr. Grant Stevens
Yeah, I was just curious. You said you have another raise of the minority partner. I was curious if they're flowing cash, if the practitioner's got some of that. I know you said there's performance bonuses and they have an initial cash. That equity piece is the piece I'm curious about.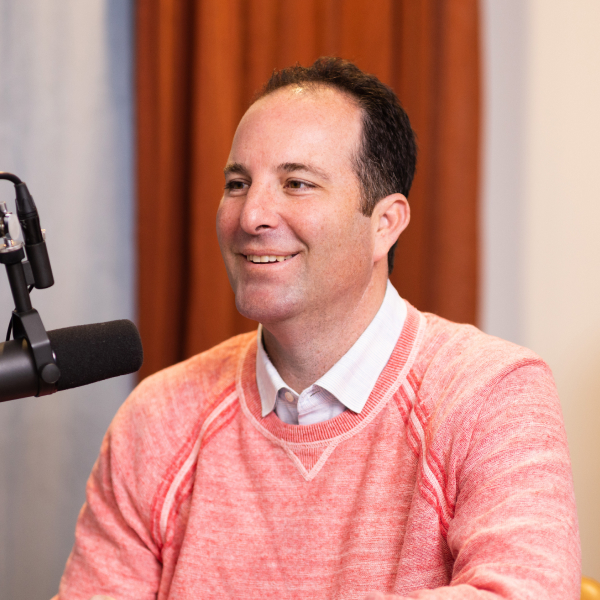 Drew Fine
The equity piece is I'm pretty sure the equity piece is really designed so that when we have an event, everyone participates in that event. Versus like more of like a dividend type of structure. Again, that just aligns everyone's interest on, are you building a company and creating value the right way?
Dr. Grant Stevens
Absolutely. Everybody's rowing the same direction. I get it. No, it's fascinating to me. And what are your goals in terms of how many practices ultimately, I know you're growing at a rapid rate, but what, what's the top or is there a top?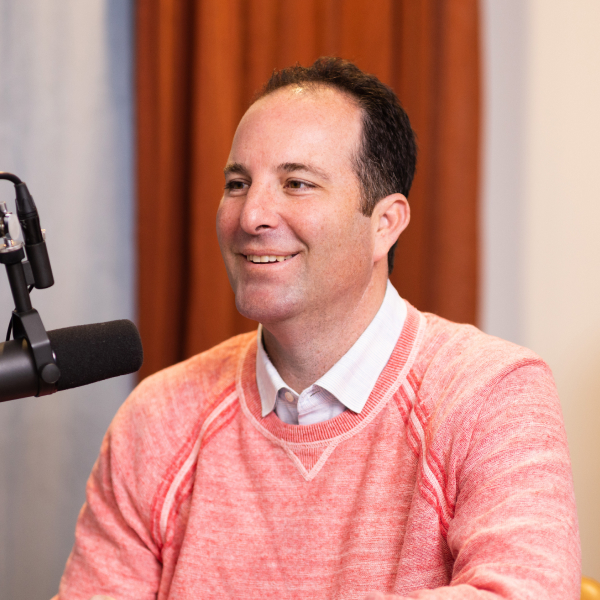 Drew Fine
Yeah, that is another great question. When I started talking to the team in October, November last year, the original plan was to get to 30 in the first year, and we felt that was pretty aggressive.
We hit 30 in the first six months, so we hit our one year plan in six months. I think based on the interest that we're seeing, we'll probably come close to hitting our three year goal in a year and a half or so.
So I don't know what the top is. I was talking to someone the other day though, and if you look at the old industries, so if you look at analog industries, you typically end up with about 50% of the businesses consolidated, part of bigger practices.
If you look at ophthalmology or dentistry or vet, or, there's a lot of analogs, you can look at dermatology. So if you believe you're gonna get to about 50% consolidation, there's, call it roughly, I mean, you can debate the math. There's probably 14, 15,000 practices of any substantial scale, probably eight to 10,000 med spas or other practices that would be really eligible.
So if you get to 50%, that probably means four to 5,000 practices are gonna be part of one of these larger groups. Either they're building national brands, they're doing franchises, they're doing what we're doing. So if you believe that the case, you're probably gonna have 10 to 15 companies that eventually own four to 500 locations each, would be my guess.
Dr. Grant Stevens
Okay. Yeah, there's a number of companies out there in this space. There's no question about that. So, well, it's been great to learn about AMP.
Now I'd like to ask you to pull out your crystal ball. We've been talking a little bit about the future, but I want, you've been in this aesthetic space for so long.
You've worked with Galderma, you've worked with Allergan, you're running AMP here. What's the future look like? Three, five, even out 10 years. It's in aesthetics. Is your mom still gonna be talking to you for 50 minutes?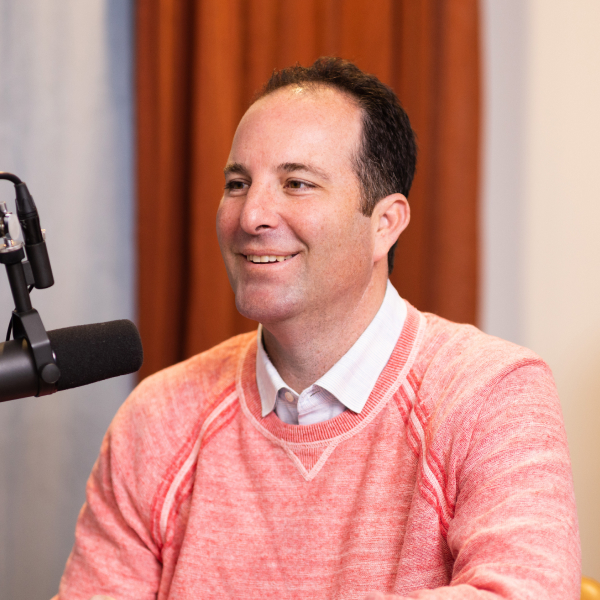 Dr. Grant Stevens
You call her back?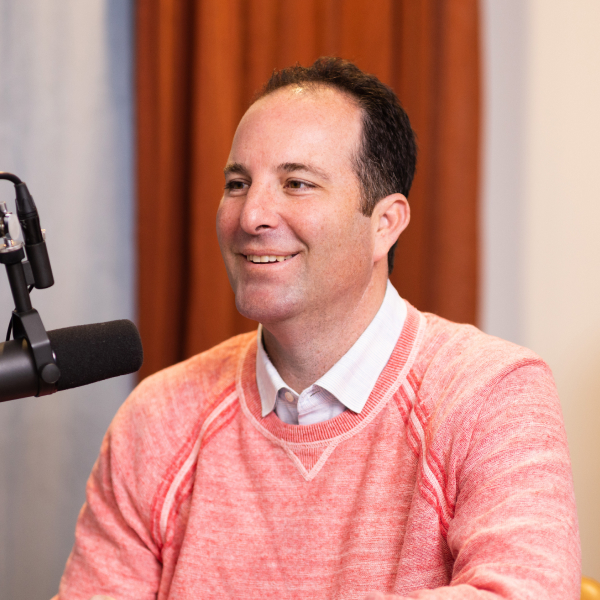 Drew Fine
She does nowadays, that's for sure. It's also funny cause people joke about aesthetics. I'm like, well, when I was in diabetes, that was products that you need, you don't want, and you want someone else to pay for. And aesthetics, you don't need 'em, but you really want 'em, and you wanna pay cash. So I think what I saw eight years ago is probably still pretty true going forward. If anything, it's probably getting even more true.
I would've answered your question maybe a month or two ago very differently. I think right now what I should probably do is go ask that question of ChatGPT, and it'll probably give me an answer. So I do think AI is gonna play a really interesting role and change a lot of dynamics going forward.
Very hard to predict how, but it's certainly gonna play effect. I think there's two other really interesting trends that I see in aesthetics. So one, we're on the cusp of pretty significant innovation, I think. And aesthetics has always been driven by innovation. There's a lot going on in the regenerative space, working with your body.
There's a lot of really interesting technologies, I think in the back half of this decade will really start to come to fruition. And then I think you're seeing a lot happening within data and technology. And aesthetics is still pretty behind in using data and technology effectively. So the more we can really stitch together data technology and new innovations, I think that'll take this whole aesthetic space to very different heights down the road.
Dr. Grant Stevens
I would completely agree. And thus the technology of beauty!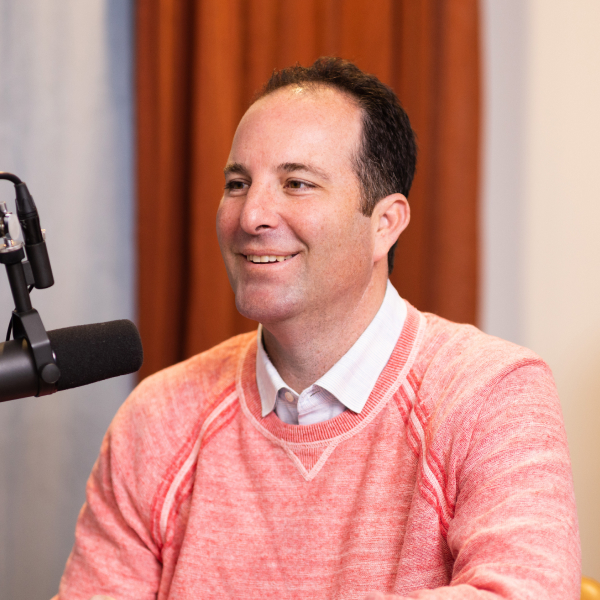 Drew Fine
It makes a ton of sense. I mean.
Dr. Grant Stevens
Do you have any thoughts about subscription services? I happen to really, I'm very fond of subscription services and the one that PatientFi came out with, PRIVI, is really wonderful. I don't know how much experience you have with it or what the, what you even think about subscription.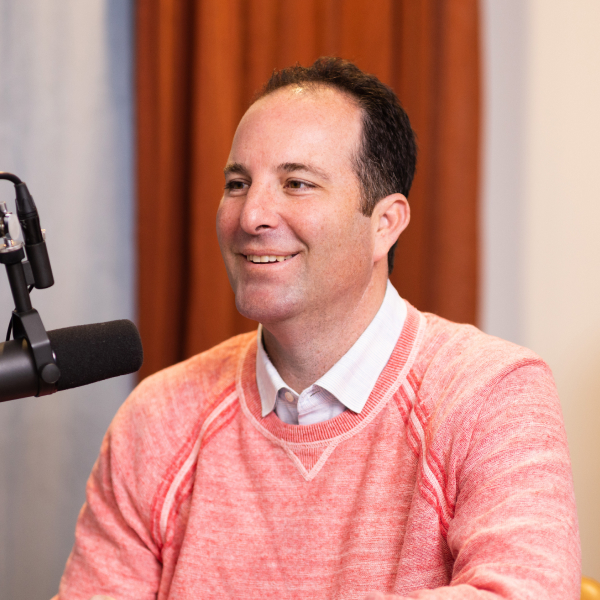 Drew Fine
Yeah. I've been looking at this for quite some time in aesthetics. I love the concept. Making it work is always a bit of a challenge. If I look across all of our practices, we have some who use subscriptions very successfully.
It's a huge driver of their business. They have 30, 40, 45% of their revenue coming through subscriptions. That's a game changer in terms of how you can run your practice, what you can invest in, the consistency of your cash flows. So if you can make it work, I love it. There's a lot of challenges in making it work.
Which is, I think, where people have run into issues over time. So it feels like it's changing though. I think we're on the cusp of being able to deliver things in a way that work for patients and cust consumers more effectively. And with subscriptions, this is the thing that always surprises me, is it's not just about the subscription, it's about creating an experience that works for the people walking into your practice.
And if it does, then you're gonna create a really, really happy customer for a long, long time. And if you can get your technology, your con, your customer service, your practice experience, all aligned to providing amazing customer experiences, whether it's with subscription or something else, you're gonna have a lot of success.
Subscriptions can certainly facilitate that. If you're doing well. It's interesting though. You do have to change a lot of things to make 'em work. You gotta change how you train your practice consultants, your people in the office, your sales staff, your injecting or treating staff to make sure people understand what the benefits are, how you're talking about them.
The whole marketing lead generation funnel changes quite a bit when you really want to implement these well and at scale. The other thing I think you'll see from a. Yeah, future. You're getting big companies. My company is growing very fast. There's other companies doing the same thing.
You're gonna have really large players on the delivery side of the business. That changes how you can invest. It changes the technologies you can use. It changes how you roll things out. So I think you're gonna see a situation where you have a lot of benefits on that side of thing that people don't fully understand and appreciate.
Dr. Grant Stevens
Well, it's been an absolute delight to have you here, Drew. Thanks for coming all the way out from Texas.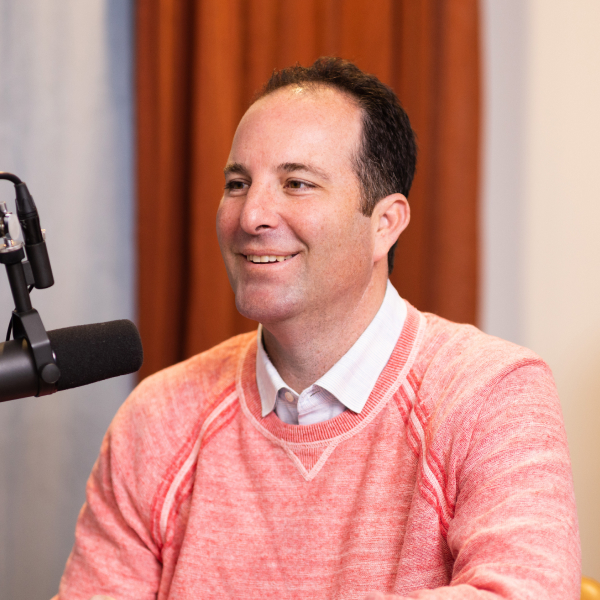 Drew Fine
I put on my best California gear so I can feel like I'm on vacation at least.
Dr. Grant Stevens
Yes, you are. Yeah, and I'm wearing my flip flops. I love it. I love it. Here in beautiful Manhattan Beach, California.
I look forward to seeing you at the upcoming meetings and I wish you all the very best with AMP. I can't wait to hear how it goes for you. I know you're gonna be successful.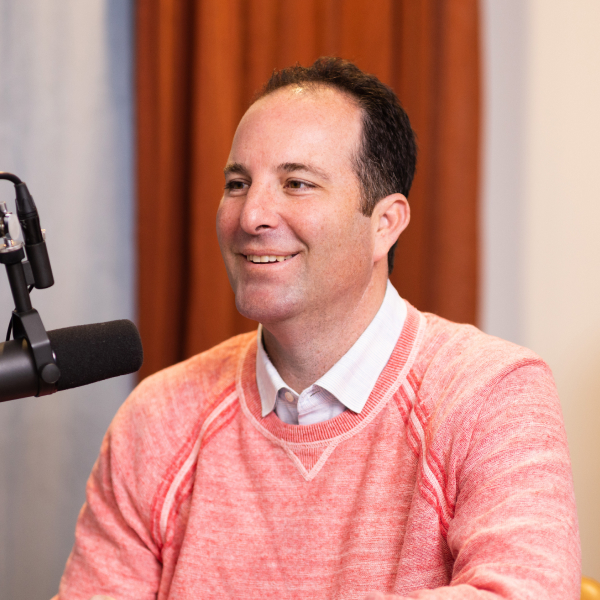 Drew Fine
Well, I appreciate you allowing me to share a little bit of the AMP story. And like I was telling you earlier, we have a great leadership team with a lot of aesthetics experience.
We've got a great financial backer. We got great partners. And I think we're gonna be able to invest in ways with training and education, a few other things, that other people won't. So I'm pretty, pretty bullish on what the future looks like for us.
Dr. Grant Stevens
I don't blame you. So once again, we learn about a whole new technology from Drew Fine. And he's been our guest today. We've had a wonderful time. Thank you very much for joining us, and I'll see you next week.
Subscribe to
The Technology of Beauty
Produced and co-founded by Influx, The Technology of Beauty is the podcast of renowned plastic surgeon Dr. Grant Stevens. Tune in to hear interviews with the innovators and entrepreneurs and who are shaping the future of aesthetics from the industry side.