Creating the Dermal Filler Category in the U.S.
Ep. 39 - Jonah Shacknai of Medicis
Nov, 2021
Want to be on the show?
In this episode, Dr. Grant Stevens sits down with one of the eminent leaders of the aesthetic dermatology space in Jonah Shacknai.
As the Founder and 23-year CEO of Medicis, Jonah was responsible for bringing hyaluronic fillers to the U.S. when his company received FDA approval for Restylane® in 2010. While he could be described as a pioneer, he describes himself as "an American entrepreneur." With several successful ventures to his name, today he serves as the Executive Chairman of SkinBetter Science, which has emerged as one of the fastest-growing skincare companies thanks to a product line backed by sophisticated clinical trials. Jonah is also a noted philanthropist, with his MaxinMotion foundation providing over 12,000 scholarships to underprivileged youth in low-income communities.
---
Full Transcript
Dr. Grant Stevens
Hello everyone, and welcome back to the Technology of Beauty, where I have the opportunity to interview the movers and shakers of the beauty business. And today is no except. With us today is Jonah Shacknai. He needs no introduction, but those of those few of you that don't know him are gonna get to know him today and all the things he's done and contributed to the aesthetics business, the beauty business, if you will.
Welcome Jonah. Thank you so much for coming down to the studio today. Appreciate it.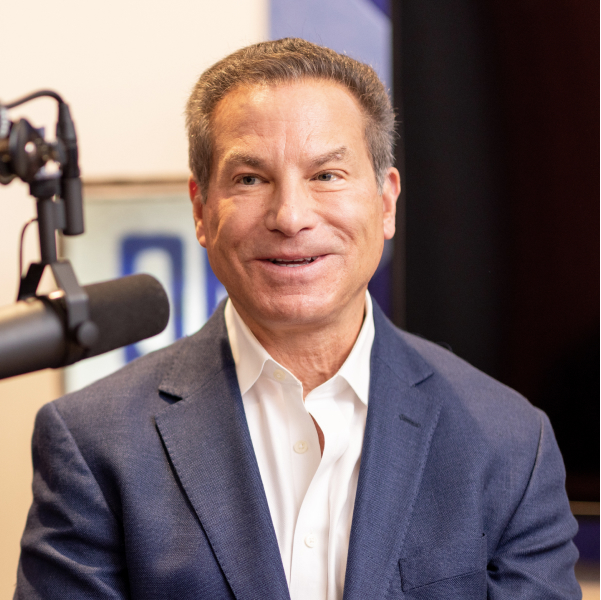 Jonah Shacknai
My pleasure to be here, Grant. Thank you.
Dr. Grant Stevens
It's such an honor to have you on this show and again, thank you very much. So let's start with this. Where did you grow up? Where did you hail from?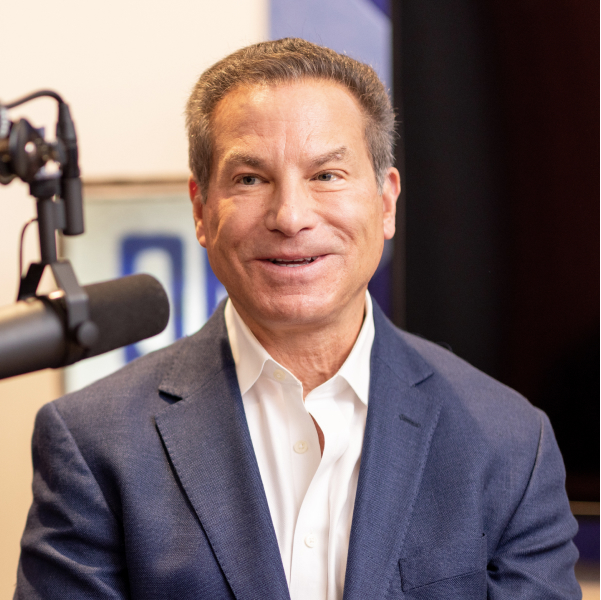 Jonah Shacknai
I grew up in New York City, and of course that never leaves you, though I've been on the West Coast for many decades. There's still a certain energy and fun when going back to New York and just being around familiar things.
Dr. Grant Stevens
So how did you get involved in the beauty business and when and where?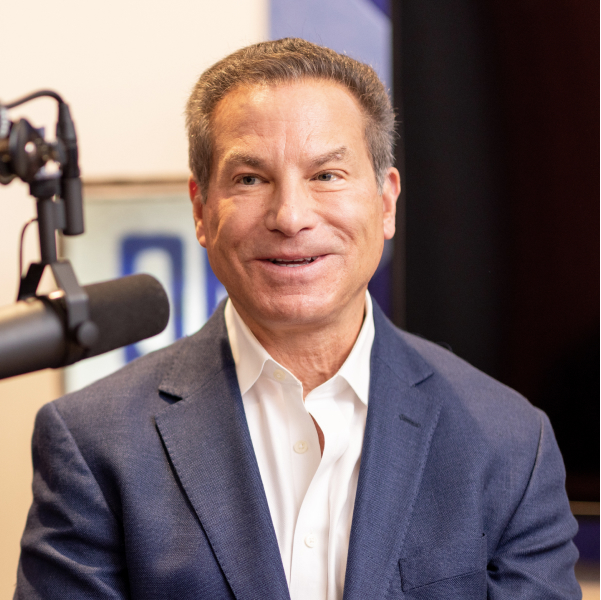 Jonah Shacknai
We were at Medicis, the company that I founded and was associated with for many years, two decades. We were the largest independent dermatology business in the United States, prescription products.
Dr. Grant Stevens
I have to stop you. We have to start with the founding of Medicis. You jumped right into that. You form Medicis. You're the founder, right? And the CEO and chairman and so forth. Tell us about the day you decided to form Medicis?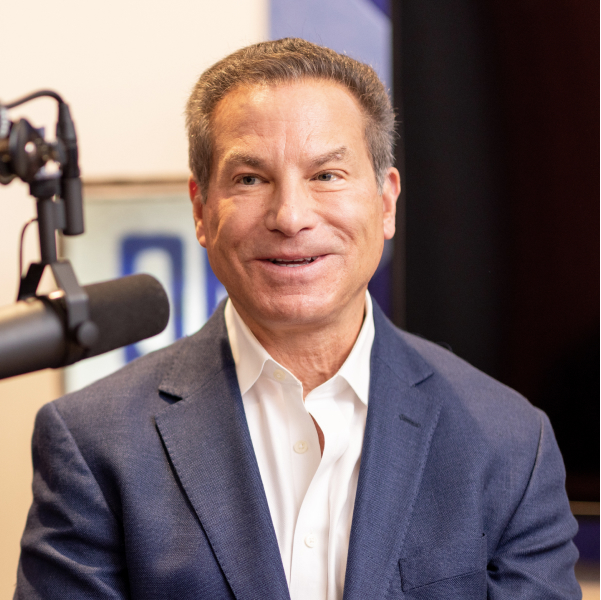 Jonah Shacknai
I was a young guy in my late twenties and had a pretty good group of experiences on Capitol Hill where I was a principal aid to the committee that had jurisdiction over the health care economy. The Food and Drug Administration and other agencies. I also had the privilege to work at a company called Key Pharmaceuticals where I was the principal advisor between the chairman and the chief executive officer, and felt when that company was sold, that.
It would be time to go out on my own and try to find an opportunity. It was the hubris and naivete of a young guy that had nothing to lose. Cause I think if I'd looked at our prospects objectively, I probably never would've had the courage to do it. But, I had a few dollars in my pocket and I was full of piss and vinegar and ready to go.
In, in really looking for a category, I tried to find an area of medicine that I thought was underserved. A lot of the major pharmaceutical companies that had maintained very large, successful dermatology businesses were leaving. They just picked up and left and focused on rheumatology and diabetologist and cardiovascular disease because the dollars were just so much bigger.
And I knew because I knew so many dermatologists that were colleagues, that there was really this feeling of abandonment. That these large companies that had served them with good drugs and great service, just picked up and left very unceremoniously. And I sense that if we were a company that could really become the dermatology company, which we did, and really focus with exquisite attention and commitment to this sector, this specialty that we could do well.
And, the hypothesis was correct. The root was not always as planned. As with any company that at that time was a startup, but it was a lot of fun and we're very proud to, to end the way we did.
Dr. Grant Stevens
What year was this, That you started?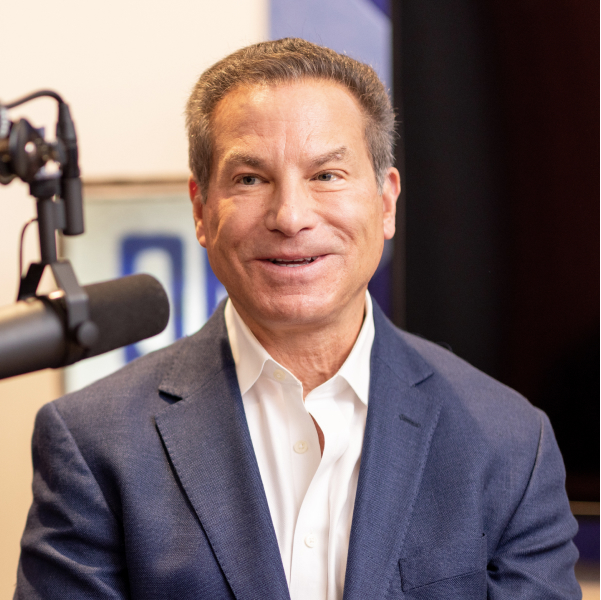 Jonah Shacknai
We sold our first product in 1990.
Dr. Grant Stevens
Okay. So we're talking late eighties, 1990. You started and when you first started Medicis, was it all dermatologic goods or what was your emphasis when you started, I know you've, you expanded.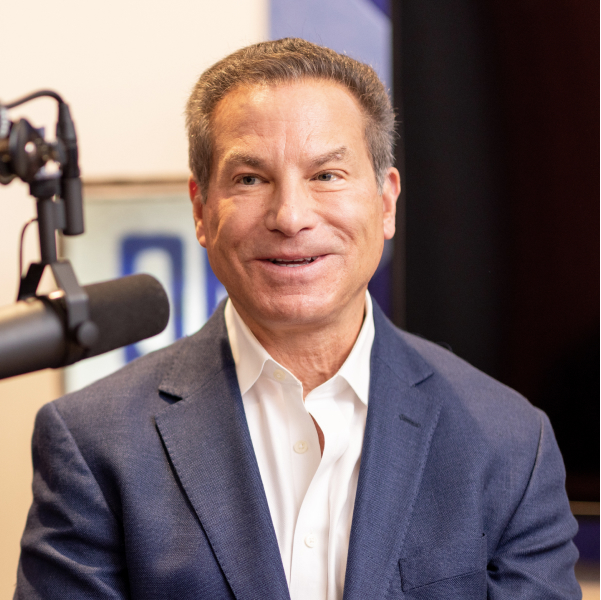 Jonah Shacknai
It was exclusively topical dermatology products. And then over time we developed the product line. It became more sophisticated.
We developed oral antibiotics for the treatment of acne principally. And, along the way, we actually had the largest dermatology product in the world, a product called Solodyn. Which was an oral antibiotic for the treatment of acne, but really changed the sort of fashion of antibiotic use in the treatment of cutaneous disease.
We started as a small company with relatively unsophisticated products and really invested intensely in research and development along the way, and became the scientific thought leader in dermatology.
Dr. Grant Stevens
And when did you get involved with the injectables, namely Restylane?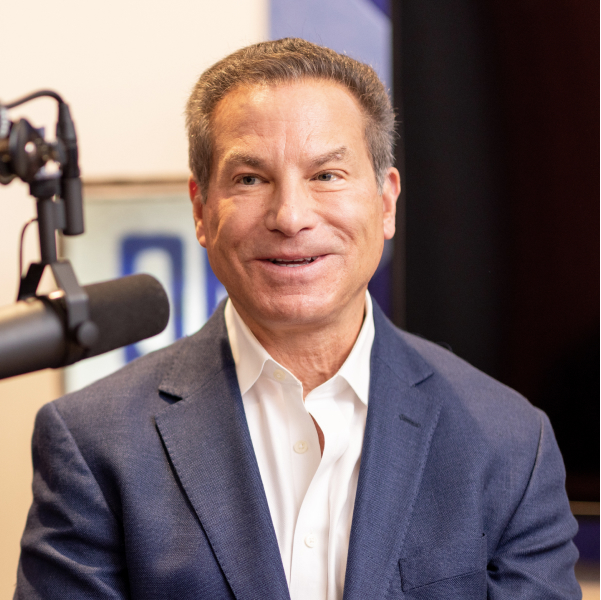 Jonah Shacknai
Yeah, so we got involved really in the mid nineties. There was a Swedish company called Q-Med. And we had had some early conversations with them. They were the inventor of Restylane and were selling it in Europe and Canada at the time. And several of our colleagues. And I thought that this would be a great opportunity. This was the first hyaluronic acid product that was stable.
That was very different from the collagen, bovine derived collagen products that had been around for a while that were really very unsatisfactory in lots of respects. We saw an opportunity to break into a new category, dermal fillers, that were safe and long lasting and could be accepted widely and could be used easily by practitioners.
So we bought the product and ran the clinical trials in the United States to get it approved by the FDA, did so and ultimately launched the filler category in the United States.
Dr. Grant Stevens
So Medicis is really where it all started with fillers in the US, right? And that would be with you as the founder?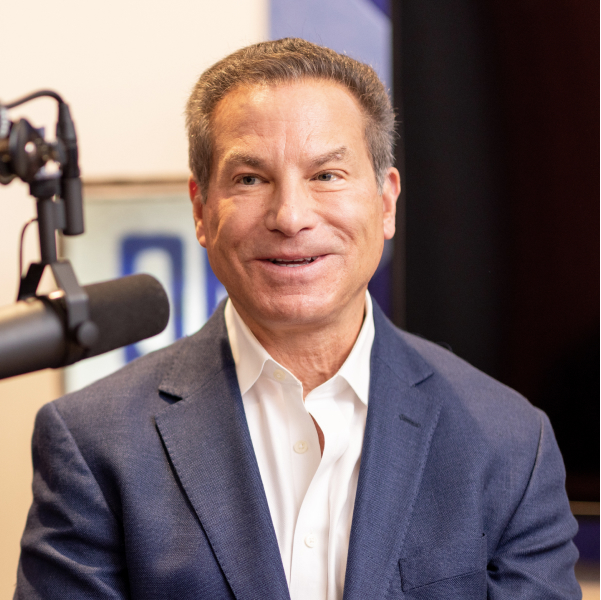 Jonah Shacknai
It would, it was a group effort. Many colleagues involved from the business side, from the research and development side. But, I signed the front of the checks.
Dr. Grant Stevens
Well, they talk about the fish rotting from the head down. I think it, it goes the other direction also. And that showed great for foresight on your part. And now look at the industry now, the filler industry. It's unbelievable how many fillers we have, right?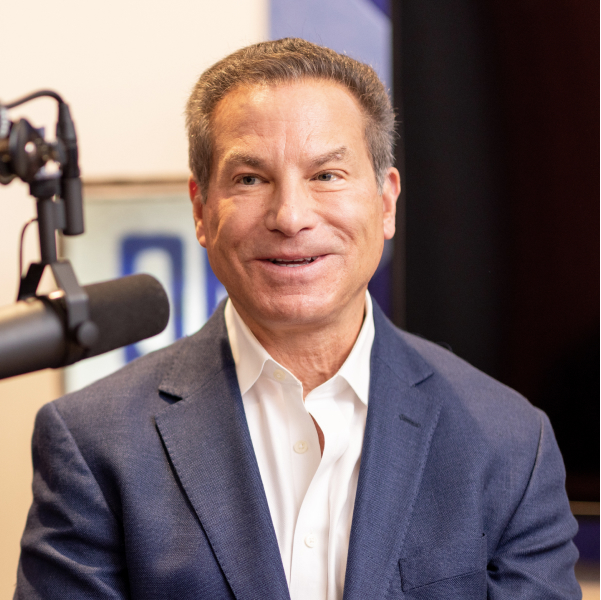 Jonah Shacknai
It's, it is, it's a multi-billion dollar industry and, some are better than others, I think Restylane has stood the test of time.
Juvederm is obviously a very strong player in that category. Some, I never liked the longer lasting fillers that had really inorganic materials in them. Late Arnie Klein, who was a friend, used to go around and say that permanent fillers cause permanent problems.
And Rick Glogau, who another real thought leader in, in the filler category also was very concerned that many of these fillers, which had odd substances in them, not hyaluronic acid, really could go on to create a permanency that would be difficult to deal with.
Dr. Grant Stevens
Yes. And we've seen that. I mean their their concerns have actually been borne out. An example would be people that injected silicone or other products that cause problems. Okay, so Medicis, you were running it for what, 25 years or so? Something like that? And then eventually somebody bought Medicis.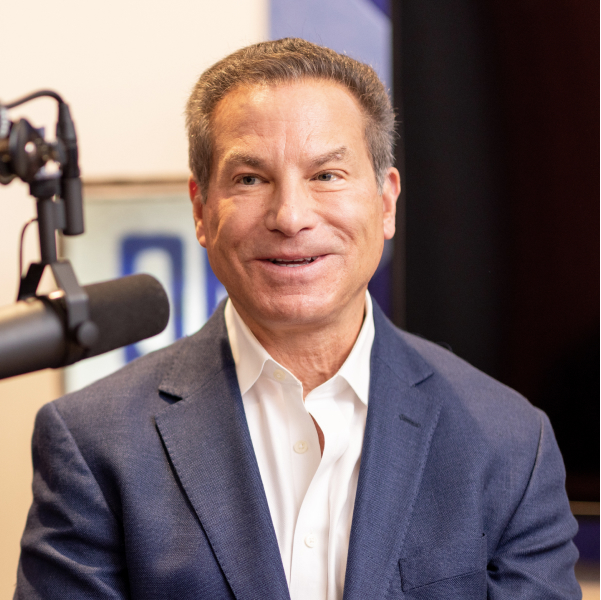 Jonah Shacknai
We received an unsolicited offer that was difficult to refuse. I would've preferred not to sell the business. There's no question about that. I'd love to still be doing what I did for many years. But I think our board of directors understood that it was a fair offer good for our shareholders. We were a New York Stock Exchange listed company. At the end of the day there comes a point where you just don't have a lot of choice as a public company, and we reach that.
Dr. Grant Stevens
And what year was that, that Valiant bought Medicis?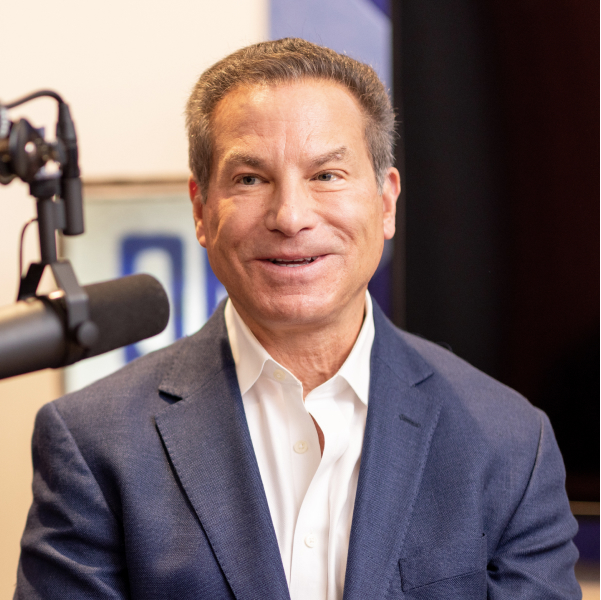 Jonah Shacknai
It was in late 2012.
Dr. Grant Stevens
So then you're let go, you sell the business. And what did you start doing next?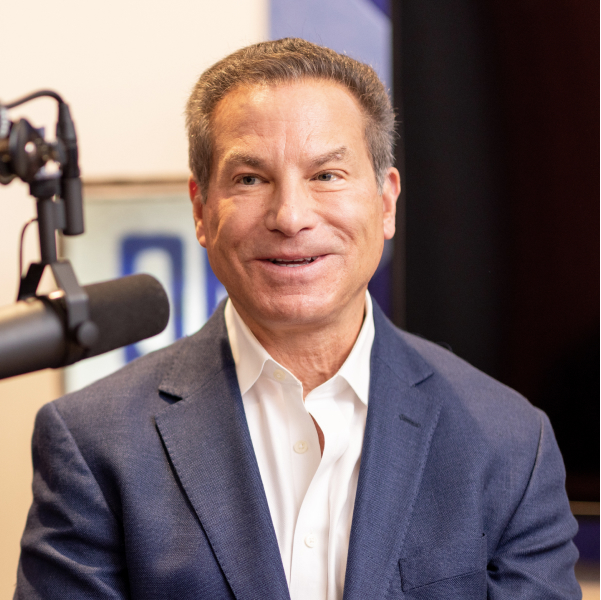 Jonah Shacknai
Yeah, I wanted nothing to do with them going forward. So despite having been encouraged financially to maintain a relationship with them I just couldn't see doing it.
I didn't like the management of the company. I didn't feel that — they treated customers or employees fairly inappropriately. So I got out of there as fast as I could, which was the day the deal closed, at, some financial sacrifice, but I just couldn't have been associated with that kind of management team.
And of course they've been discredited and shamed since then. So we went on over the course of a few years with several Medicis colleagues to form skinbetter science, which has become one of the leading professional skincare companies, but a lot of Medicis people are associated with it. And a lot of people that weren't at Medicis that are also huge contributors.
Dr. Grant Stevens
So tell us about skinbetter sciences. It's very interesting, the story and the people you have around you. So let our audience know about skinbetter.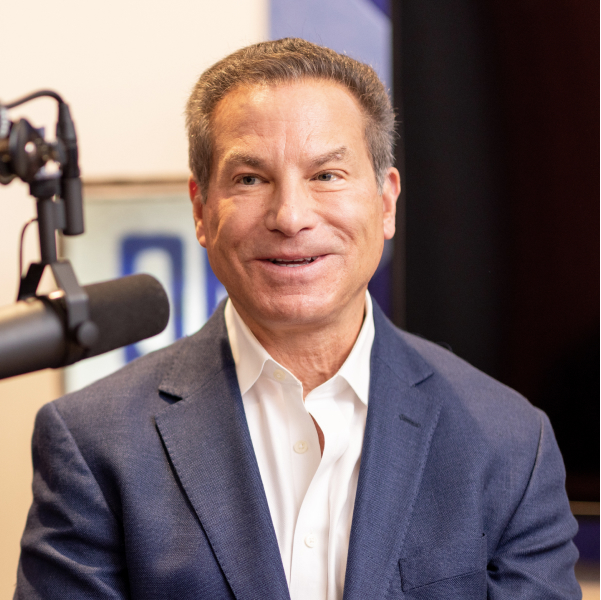 Jonah Shacknai
skinbetter has emerged. We just celebrated our fifth anniversary of products in market, and we've emerged as one of the fastest growing and one of the largest professional skincare companies starting from a dead stop five years ago.
We're proud of what we've done and, very committed to having a, an even brighter future. So we have a pretty full product line that really has a couple of unique characteristics. First, I think our products are more sophisticated clinically and scientifically than the other things out there.
We all have a pharmaceutical heritage at the company. So we develop products as if we're gonna put them on the doorstep of the fda. Of course, we never have, but all of our products have very well controlled clinical trials behind them. They're using all of them patented materials and substances that really I think give us a pretty clear edge.
We've won more awards than any other company in the business. Just in five years, we've surpassed those companies that have been around for 20 years. So I think there's a pretty clear recognition that our products have a scientific superiority over many competitors. The other feature that's really critical is our channel.
So unlike every other company in the industry, you can't buy our products online. You have to be a clinical practice an aesthetic practitioner with a medical degree to be in our world of skinbetter science. And although we have a practice connect program where consumers we're, patients can go online and identify their physician.
Essentially receiving an invitation to buy products. Every transaction that we have involves sharing the revenue with the practitioner. So there is not a single sale of a skinbetter science product in the United States that doesn't involve this split between the company and practitioners. And that's been very well received. And again, we're the only company that does that.
Dr. Grant Stevens
Are you distributed outside of the United States?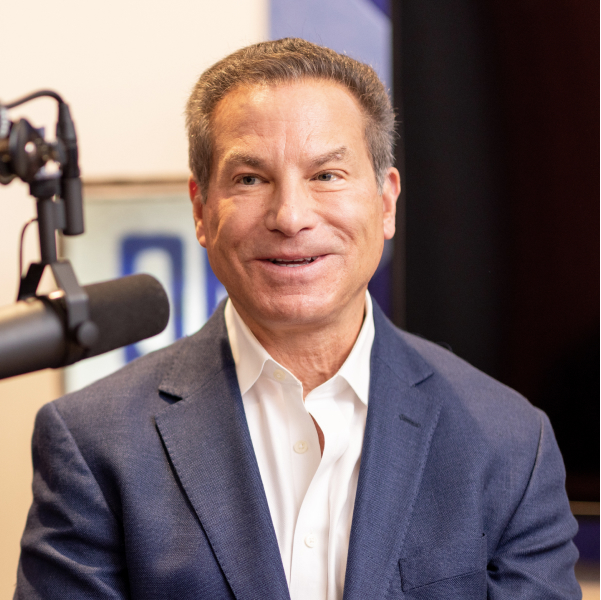 Jonah Shacknai
To a limited degree, we are.
Dr. Grant Stevens
Would that include Asia?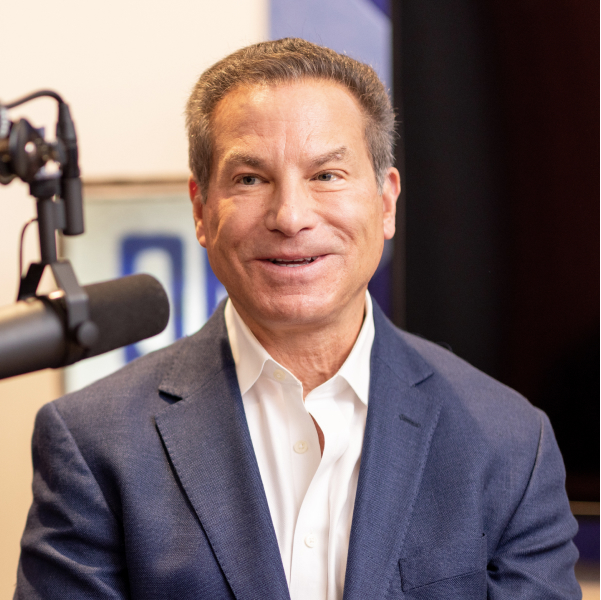 Jonah Shacknai
It would include Europe, the Australian New Zealand world, Scandinavia. We really don't have a big business in Asia at all.
Dr. Grant Stevens
And when you're distributed OUS, say New Zealand, Australia, is that through physicians offices also?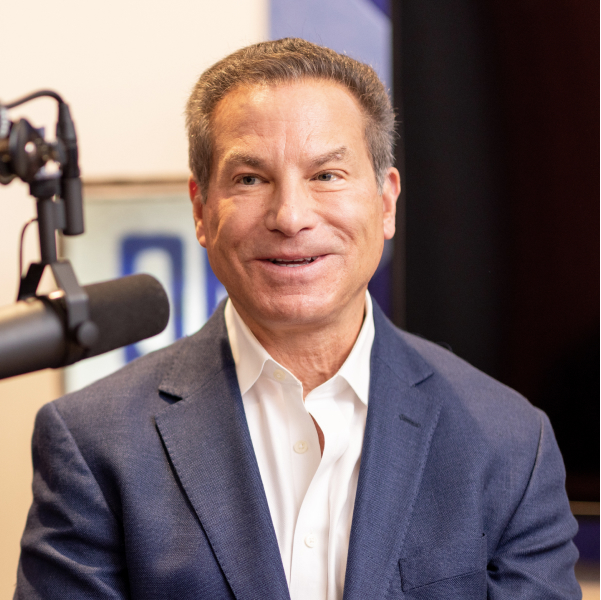 Jonah Shacknai
It is where it's legally permissible. There are some European countries where physicians are not allowed to sell products outta their office. So we again, create this online nexus so that the physician is credited for the sale. So it's a very consistent sales model everywhere in the world.
Dr. Grant Stevens
And where's the home office?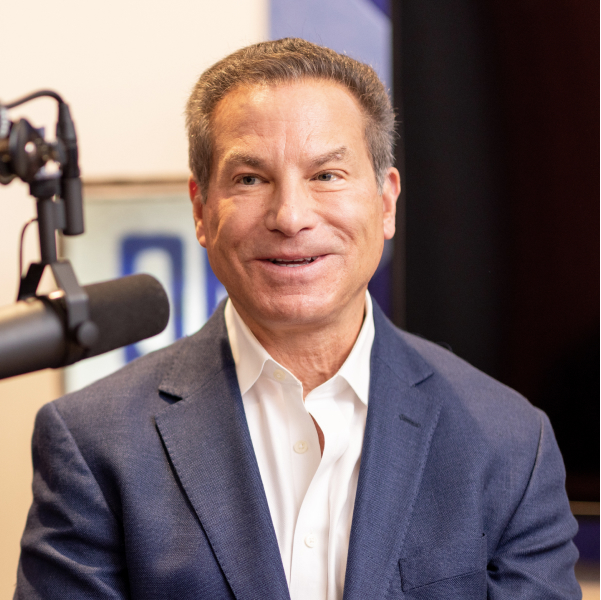 Jonah Shacknai
The home office is in Phoenix, where Medicis was headquartered. And again, there, there's so many people that were associated with Medicis that it seemed reasonable to have the office there.
Dr. Grant Stevens
And is that where most of the science is being done in the research?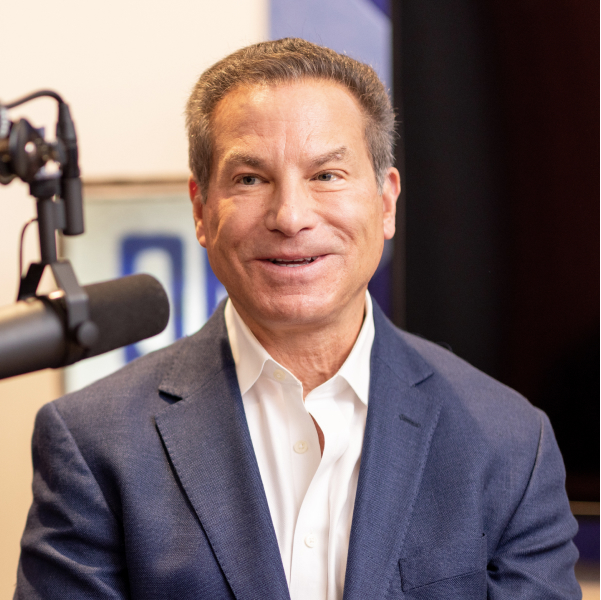 Jonah Shacknai
It is. We have facilities around the. But certainly the nidus of work is being done in Phoenix and it's obviously been very challenging in the Covid environment to be there as often as we all like to. But Phoenix is the spot. It's been a lucky city for us and we've stayed there.
Dr. Grant Stevens
Do you have a key ingredient or a key product within your product line? Like for instance, you think of Skin Medica and TNS, or think of Alastin with the trihex peptide. Do you have a focal point that from which you grew?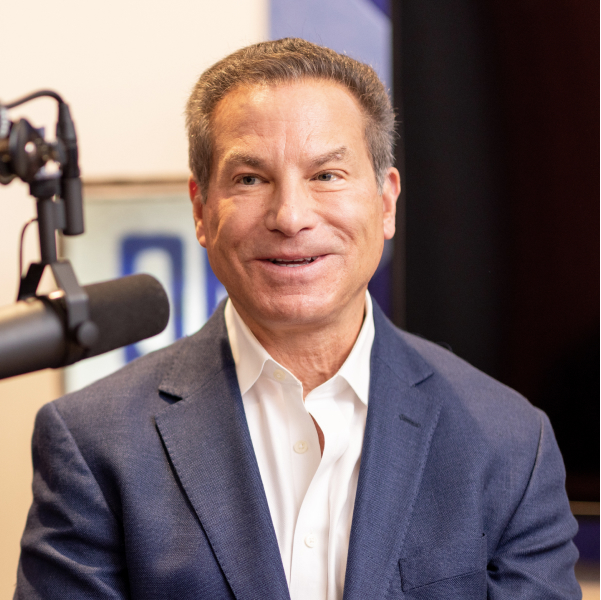 Jonah Shacknai
I'm glad to tell you that we don't. Every product stands on its own, whether it's our retinoid family, the AlphaRet family, whether it's our sunbetter products, whether it's our Alto, which is I think the most potent antioxidant in the world. They all have unique platforms and unique patent positions. So we took the view that we're not a singular technology company, but rather a company that's technology agnostic.
We want to develop or in license the best technology that we can find, and we don't feel. Having this smorgasboard of opportunity with ingredients has been in any way limiting actually to quite the contrary. So we're not a big company for line extensions and trying to flog the same ingredient across six or seven applications.
To the contrary we have unique things for every application and that's a fundamental element of our business philosophy, not to be wedded and feel that we've gotta make one thing work everywhere, but rather make the right thing work where it.
Dr. Grant Stevens
Huh. And what sort of growth, you mentioned that you've done it five years and they're one of the lead or the leading company in terms of growth.
What are we talking about now in terms of let's, instead of just dollars, how about number of offices that you have, say in 2021 versus 2020 or 2019? Can you give us a feel for your growth in terms of the number of offices? Some metric like that.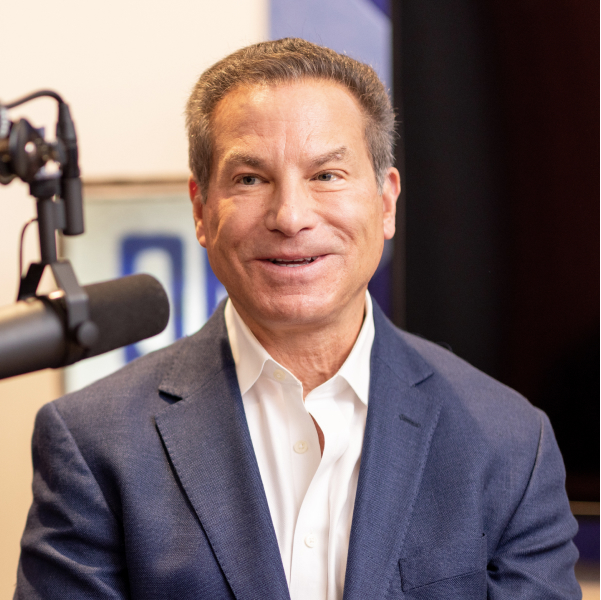 Jonah Shacknai
So we're in about 4,000 offices. And of course, if you extend it to their patients that have a continuity online, it's, hundreds of thousands of patients.
We've sold millions of units. That probably has doubled the last three years. And we're very selective about the practices that we go into. It's, it's easy to open up an account and sell them a hundred dollars worth of stuff a year. We tend to focus on those practices that are really high impact, that have great reputations locally, and are able, from our point of view to be able to move product that makes it worth the attention that they're gonna get.
We have a lot of educators, we supply a lot of service elements to the offices, and we can't do that everywhere. So we've gotta be pretty selective with our distribution points.
Dr. Grant Stevens
And you sell to derms of course. And plastics? And probably the other core specialties at least? Will you sell to any MD? Let's say a gynecologist, general surgeon, general practitioner.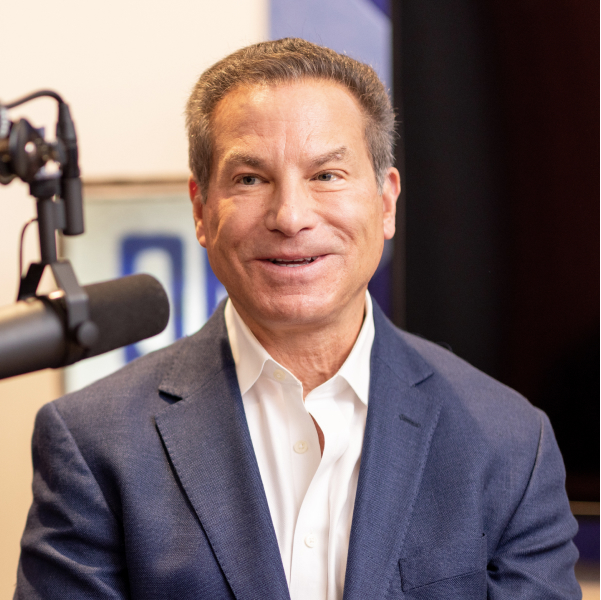 Jonah Shacknai
We don't call on them. There are laws in the United States, and we encountered this at Medicis where we can't legally not sell to them if they come to us. But in terms of all of our promotional activities with our talented sales force, with any other outreach, we're really in the core.
Dr. Grant Stevens
Okay. And you mentioned sales force. How many salespeople do you have in, in in the company?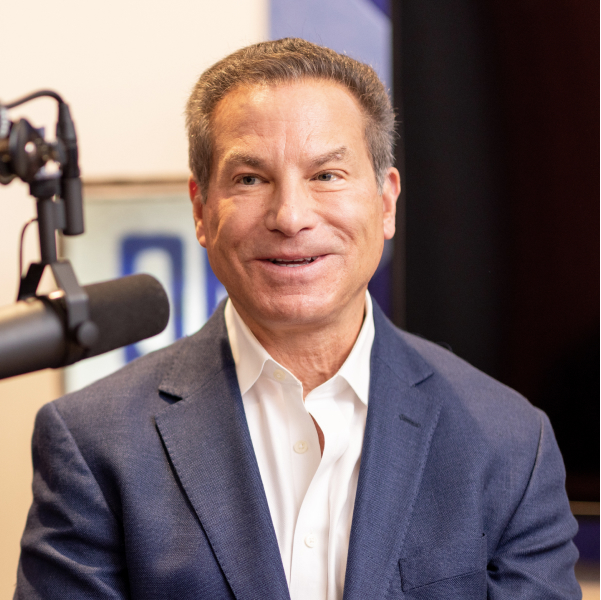 Jonah Shacknai
So today we have 35 sales reps, plus managers, and, we have grown that incrementally. We started with 20, I can imagine us getting to 40 or 45, but really don't see the need to extend much beyond that.
Dr. Grant Stevens
And what are your plans with the company?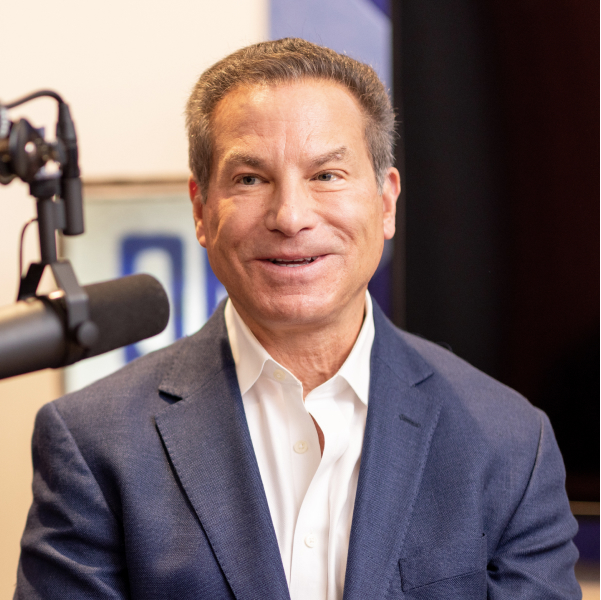 Jonah Shacknai
The plans are to continue doing what we do.
Dr. Grant Stevens
Are you gonna take it?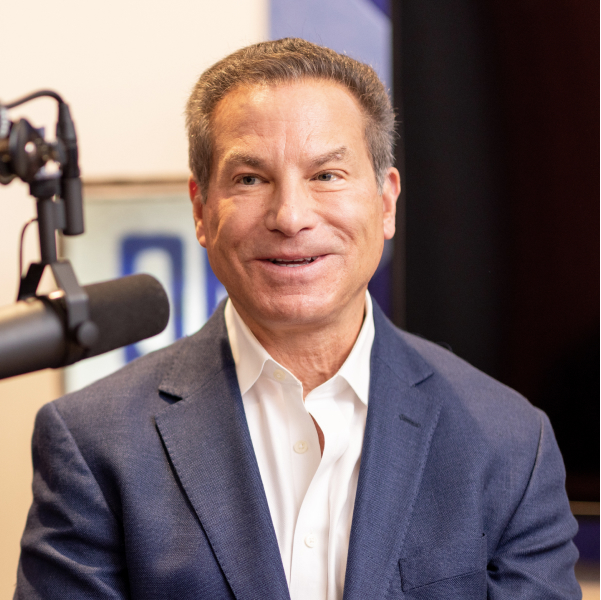 Jonah Shacknai
No, I, that's, the lesson from Medicis being a public. It's a great question. So I mentioned earlier that I was not thrilled that Medicis was sold.
It was the right thing to do. But you're a publicly traded company, a publicly traded company. I, and all of our employees did extremely well financially. So no one's crying poor. It's. It's more about philosophy than dollars. skinbetter science was organized to be very tightly controlled.
We have one financial partner plus me. We have a very tight governance element. So this company will not be sold involuntarily. And we have no plans to sell the company. To the contrary, we want to build it. And, we can see ourselves becoming a 200 plus million dollar company within the next few years.
And as importantly, to have viewed by the public the most scientifically innovative and interesting products, disruptive products, and some of the things that we're working on now for the future are really extraordinary. I wouldn't have dreamed this possibility 10 years ago.
Dr. Grant Stevens
Which brings me to my next question. It's a little premature in this program, but I'd be remiss if I didn't go there. What's coming down the pipe for that company and do you have any appetite for non topicals? Are you thinking about injectables again or other areas of like device or breast implants, or if you could share that with us, what's the future for that company?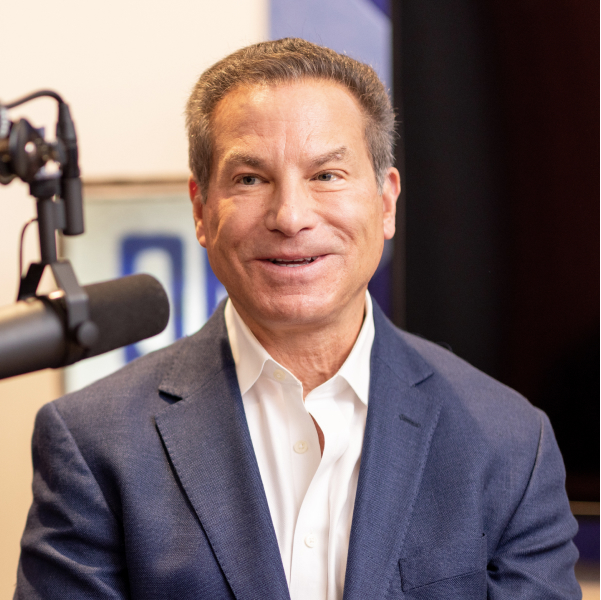 Jonah Shacknai
So our mandate is really pretty tight. We are organized to provide non-prescription products to the market. Okay we don't really talk about what's coming next. We have a launch meeting imminently. We typically launch three to four new products a year. All of them highly innovative. And disruptive, hopefully.
So with that mandate of being a non-prescription product, we look at lots of different possibilities and I can tell you that we are developing things that would be unexpected, not really devices, but other applications that would be of benefit to skincare.
Dr. Grant Stevens
Are we gonna hear about a toxin?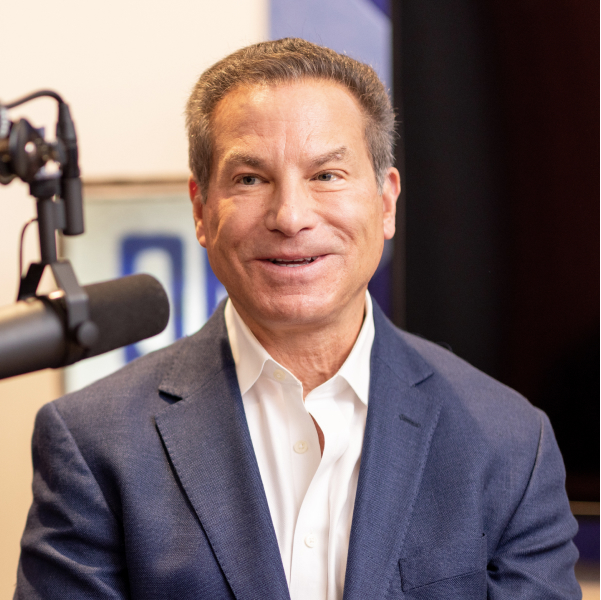 Jonah Shacknai
Again, with the idea that we are a non-prescription company. We really spent a lot of time at the FDA. We got 41 out of 41 products approved at Medicis. That was a wonderful experience and very educational.
The mandate of skinbetter science is to have as little regulatory entanglement is possible because we really want predictability to our business. We are running our product as if they're gonna go to the FDA. We have extensive clinical research that backs up every product, not a couple of photographs and mom and pop stories, but really highly controlled clinical studies with very reputable investigators. So we are pretending that we're in the pharmaceutical business, but we stop at the FDAs.
Dr. Grant Stevens
That's fantastic. And to be applauded. Good job. That's what we need. More science. And more development. That's fantastic. I'm so happy to hear that. As a member of the aesthetics community myself, we need more science.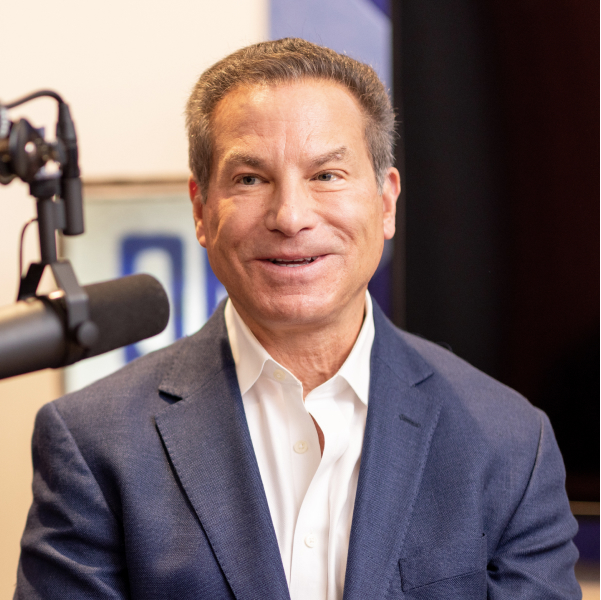 Jonah Shacknai
An esteemed member, president of every association.
Dr. Grant Stevens
Well you're very kind. Now, I know it's not your nature to brag and so forth, but I also know you're a philanthropist, and you have a heart. And tell me what things speak to you? What are, where are you active in terms of philanthropy?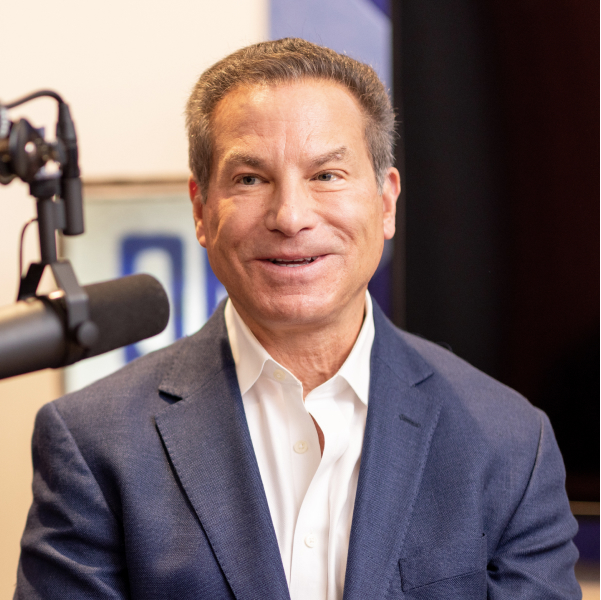 Jonah Shacknai
We have a family foundation that's named after my late son, the Max A. Shacknai Foundation. And that's a focal point for a lot of activity. We also have an organization called MaxInMotion, which provides scholarships now over 12,000 of them to youth athletes. Those that, play soccer or various sports we're able to pay their fees when they're economically challenged and wouldn't have the ability to compete.
We also have a college preparatory program for those young athletes particularly those that. typically be on a college track. And we also have a program for those people that have disabilities. So we work with an organization called Ability 360 that provides wheelchair sports activities for kids that, that have one disability or another that would otherwise limit them from participating in sports.
I'm also an officer of the campaign for tobacco-free kids. I feel very passionately that smoking cigarettes vaping any sort of ingestion of tobacco and nicotine products is massively harmful to kids, to adults. And we're actually the largest tobacco control organization in the world, and I feel very strongly about that is probably being the single most preventable cause of death and morbidity in the United States and the rest of the world.
Dr. Grant Stevens
So did you hear that MaxInMotion has contributed to 12,000 scholarships? Is that what I heard you say?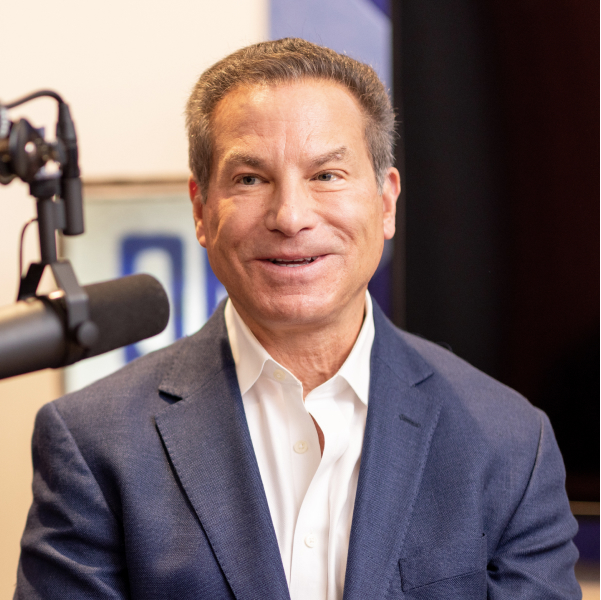 Jonah Shacknai
It's, I have certainly friends that have contributed to MaxInMotion.org, but yeah, it's largely been funded by our family, but many generous friends have been important contributors.
Dr. Grant Stevens
That's fantastic. And when you talk about scholarships, are they all college scholarship scholarships? Are any of them pre-college?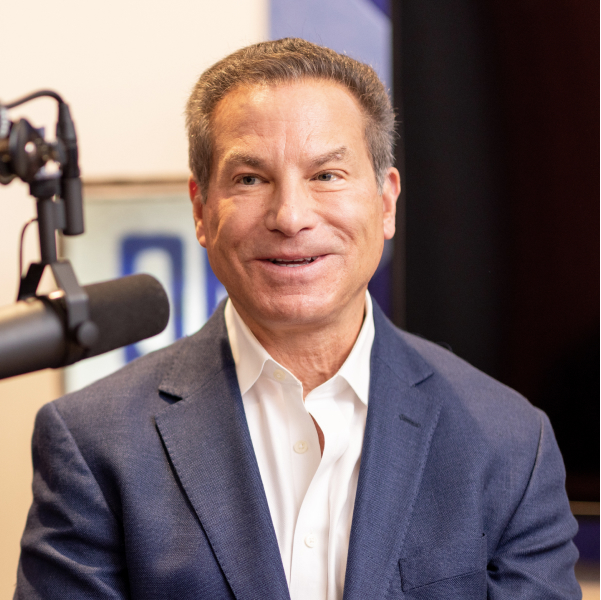 Jonah Shacknai
Yeah, these are all pre-college. So what we're essentially doing is paying for the fees, the training fees of kids that would like to join clubs in a number of different sports that are all team sports.
So it can cost thousands of dollars a year for young athletes to be able to compete and hopefully be on a track that gives them great experience with interdependency team sports. It certainly keeps some of them from engaging in other activities, so we tend to be focused in areas that are challenged economically or social.
And those are the kids that typically come from families that can't afford these really expensive training fees. It's a lot more than people imagine. It's not soccer for six year olds. These are teenagers and it's literally thousands of dollars a year to participate in these clubs to travel to purchase equipment, and we underwrite those fees.
Dr. Grant Stevens
And where's the home office or offices?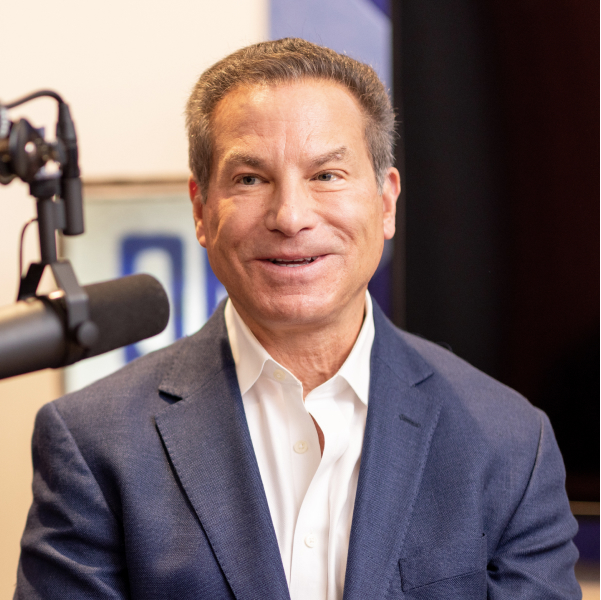 Jonah Shacknai
The home office is in Santa Barbara. But our activities have really been limited so far to Arizona and Southern California.
Dr. Grant Stevens
And how would someone get ahold of you or get ahold of the office if they are interested in hearing more?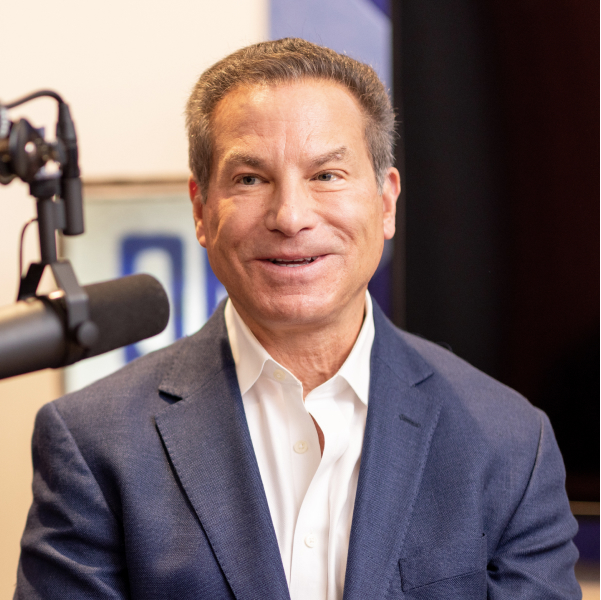 Jonah Shacknai
Sure. We have a website, MaxInMotion.org. And that's the best place to gain further information.
Dr. Grant Stevens
Okay. We'll show that on the Chyron here. And MaxInMotion is where it's at, and I would encourage you guys to check it out or check out Jonah's own websites and so forth as I did.
So you're in the aesthetics business. You are contributing greatly to the community that you're in and have been and where you were at with medicines and so forth. What else is going on in your life?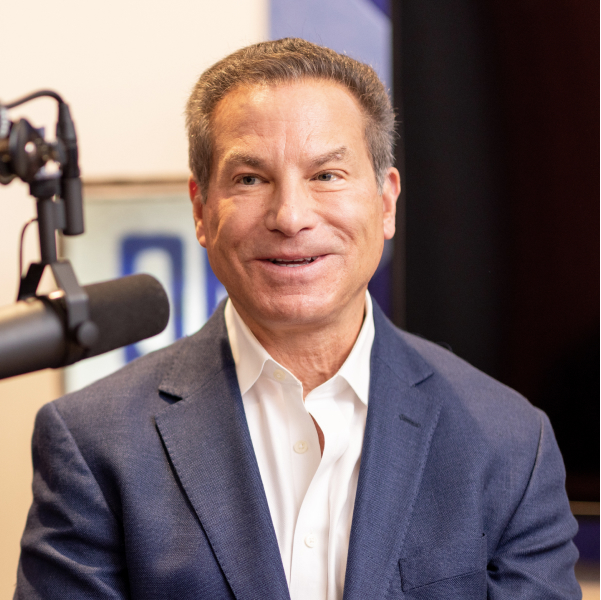 Jonah Shacknai
I know you have children. Yeah I've got four kids and, spend a lot of time with them. And it's really a pleasure to be able to do that. It's a source of a lot of joy in my otherwise busy life. And of course, when you're founder of a company it requires intensive activity, working with colleagues, reviewing journal articles, the day goes by very quickly.
And I think it's actually gotten worse in the covid and post covid crisis environment. I think now because of Zoom and and telephone accessibility, people expect that you're available 24/7, whereas I think when there was a more office driven environment. There was a recognition that at the end of the business day people would go back to their families and carry on with their work.
I've always viewed my job as 24/7. I've been the chief executive of these companies, but I think it's been intrusive for others because they now feel that they've gotta be responsive. Even when they go home and should be spending time with their families.
Dr. Grant Stevens
I couldn't agree with you more and a number of other things have happened. Also, we're staring at our faces more, especially men. And this concept of zoom lifts and all the zoom aesthetics that the zoom phenomena has stimulated. And speaking of which, have you seen that in your business that the covid the covid effect with more consumption of your beauty products? Cuz we certainly have seen it in plastic.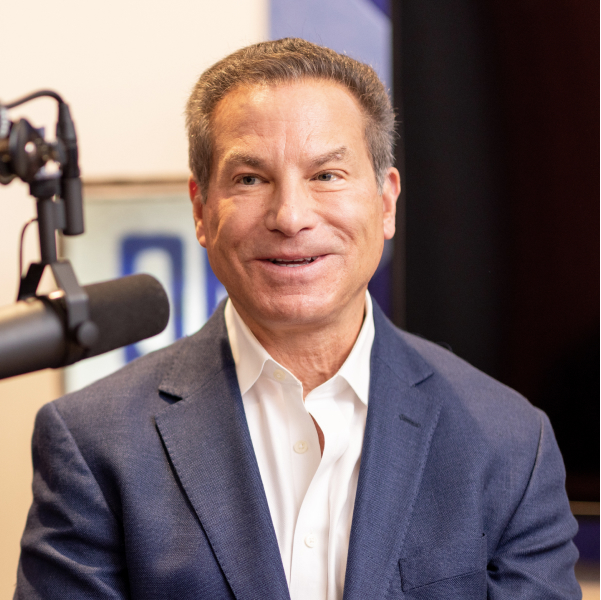 Jonah Shacknai
Yeah I think the answer is we were on a very steep growth curve anyway. It's hard to tease that out. Yeah, it's very hard to tease it out. Certainly the number of consumers that visit our website at skinbetter.com has increased dramatically, and that's either due to just our being around longer and establishing more credibility with physicians and patients. Or it could be a covid factored environment.
Dr. Grant Stevens
Jonah has another trait, habit, that he's the only person that I know who does this. He consistently reaches out to us and wishes us a happy birthday long before the social media phenomena of reminding you of whose birthday it was. And not only that, he calls and wishes you a happy birthday. When did you start that and how did that all start? It's amazing. Which that you can even do it and you're well known for it.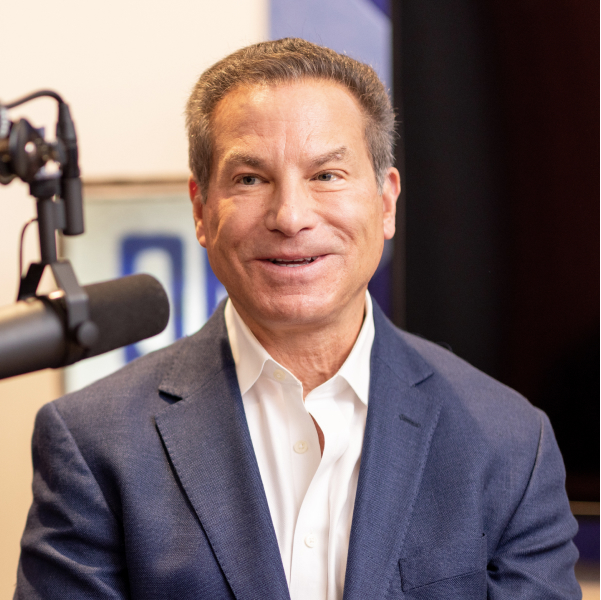 Jonah Shacknai
I guess we all have to be well known for something. Better that than forgetting about people.
Dr. Grant Stevens
That's true. But tell me about how that started.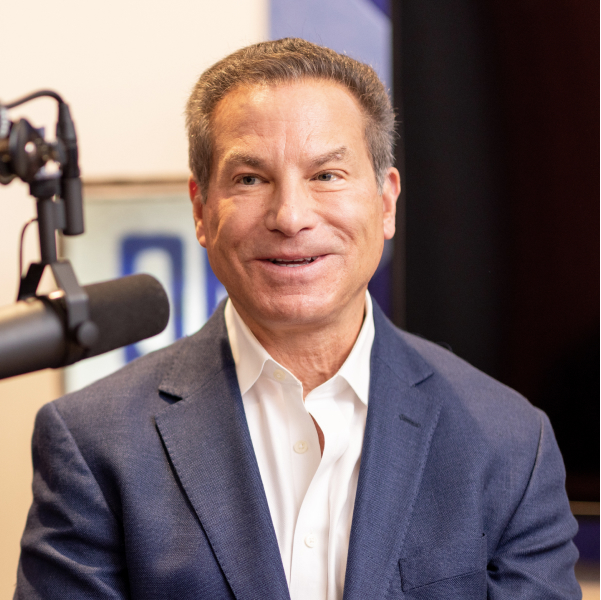 Jonah Shacknai
Early in the days of Medicis, we had relatively few customers. We were a startup company and sure there were hundreds of dermatologists writing our products as opposed to the tens of thousands that ultimately emerged. And I felt that it was really important from me on down in the organization to create a sense of partnership and affinity with those customers so that we were really involved in the tapestry of their lives. The best way to do that as a starting point is to understand when someone's birthday is. It's a day when you know people, it's about them. Yes, it's the one day a year when you're allowed to celebrate yourself or forget about it as time marches on.
So I gleaned by asking people when their birthdays were, and I made it a point and still do, to call them on their birthday and wish them a happy birthday. Life has marched forward. So as many of those calls as I make, and I'm sure it's several thousand a year, I've also had the sad occasion to call people when they experience loss or something happens in their life.
So it's, we want to be there for the happy moments. But I've often said to my colleagues that when you have a relationship with a customer, you really want to be part of the tapestry of their life. So most things are positive birthdays, weddings other family celebrations, but sometimes there's some sadness.
And I think people want to hear that you're concerned and interested. So I, as years have gone by, I've made more of those calls and several of them in the Covid environment, I've had six or seven professional colleagues that have passed. Or become debilitated. And, I've wanted to reach out to their families and just let them know that that even though their loved one is gone, they're not forgotten.
Dr. Grant Stevens
That's so cool. Jonah you're such a loving and humanistic entrepreneur. That combination is really what sets you apart.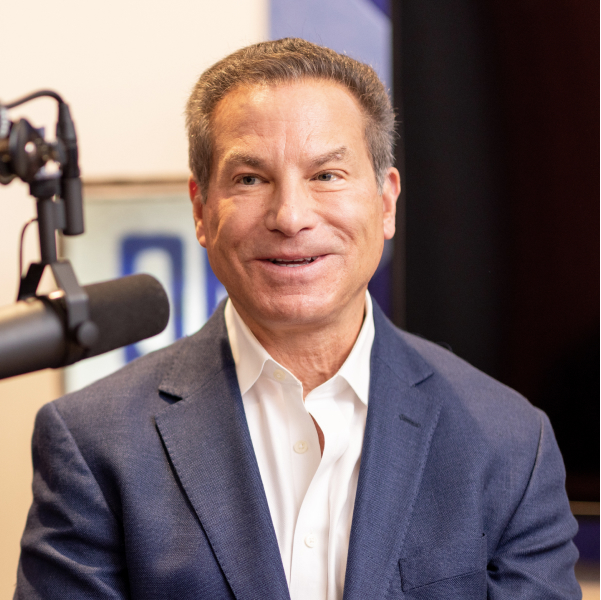 Jonah Shacknai
I'm not sure that's been said of me a lot, but you're nice to say that now.
Dr. Grant Stevens
Oh, it's very true. So you've been in this business basically your entire career? Pretty much, pretty much. After all your educational stuff and you're educated every day. I know that you never stop learning, and you've had the opportunity to see so much in the beauty business. And now as you look forward into your crystal ball, what do you see in the next few years with your companies as well as just in general, what do you see what will the aesthetics world look like in 1, 5, 10 years?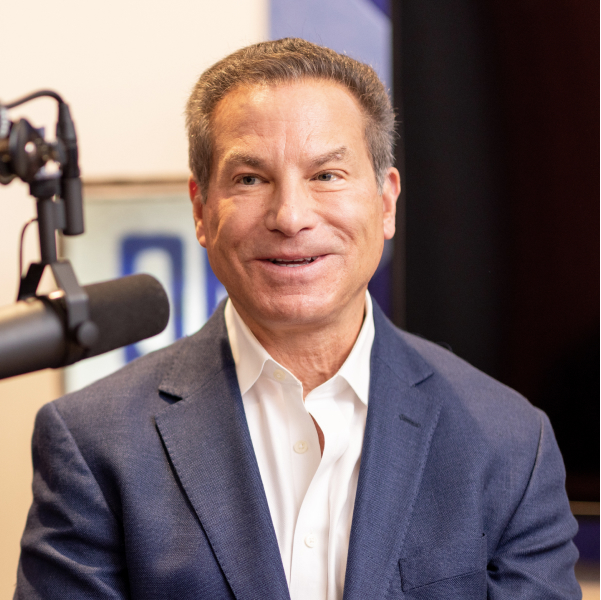 Jonah Shacknai
I think the pace of change is extraordinary and social media has empowered a lot of that and the change of perceptions and just the transparency that's been created. And some of it's good, some of it's not so good, it, it seems to me that scientific intensity and integrity really will win the day over.
We're seeing now a commoditization of products, whether it's professional skincare whether it's the neurotoxin market, whether it's fillers other modalities, energy devices, everything you know, but surgery where techniques continue to evolve. And I think for a company to be meaningfully differentiated going forward, they can't just rest on their historical products and, whatever image they've had with the community, they've gotta really represent innovation and invest importantly in developing products.
They're gonna be different. They're gonna march the category forward. And be able to convince practitioners and patients that their stuff is new, different, and better. Otherwise the failure to do that is really gonna lead to this price driven commoditization. Of a market that, has been very healthy.
But if your products are no different and no better than anyone else's inve, inevitably the only point of differentiation is either advertising or price. And we're seeing that to a certain extent now in certain categories. So I would predict that the leaders in aesthetic medicine, if they want to stay, leaders, are really gonna have to double down on their investment, take more chances, scientif.
Invest in more programs and projects, many of which will never amount to anything. But with the hope that that in that haystack there's that needle that really represents genuine innovation. That's what we're all about. We have projects that are so far flung right now. Many of them will not make it to market.
But our scientific curiosity and our drive to be disruptive really takes us in the direction of things that are really gonna change the future things at a biological or molecular level that are not really palliative, but can really turn back time, hopefully. On a cutaneous basis.
Obviously there's no substitute for surgery. And, at a certain point in time these surgical procedures are critical, whether it's on the face, on the body, and techniques continue to evolve to make recovery a lot faster, a lot easier. But up to the point where someone decides to have surgery, we need to be able to make a meaningful difference.
And again, I hope that our colleagues in the aesthetics industry will really appreciate that. Pouring more dollars into ads and doing things that. Don't advance the science of the category will ultimately be unproductive and will not allow maintenance of leadership.
Dr. Grant Stevens
I couldn't agree with you more, and I'm so happy to hear you say that. And you've always had that commitment to science and not the flimflam hand rate, hand waving marketing approach. And we appreciate that. We, in the business, the physician, the core, if you will, plastic surgery, the Aesthetic Plastic Surgery Society, which you've always supported.
Sure. And your commitment and leadership is very appreciated. I want you to know that. You're nice to see. I also appreciate you coming down. And joining us and sharing your story with our listeners. I know they've learned a lot. And they realize why you've been so successful on how dynamic you are in the beauty business. And in, in life, you share a lot of basic good life lessons with us today. And I want to thank you, Jonah.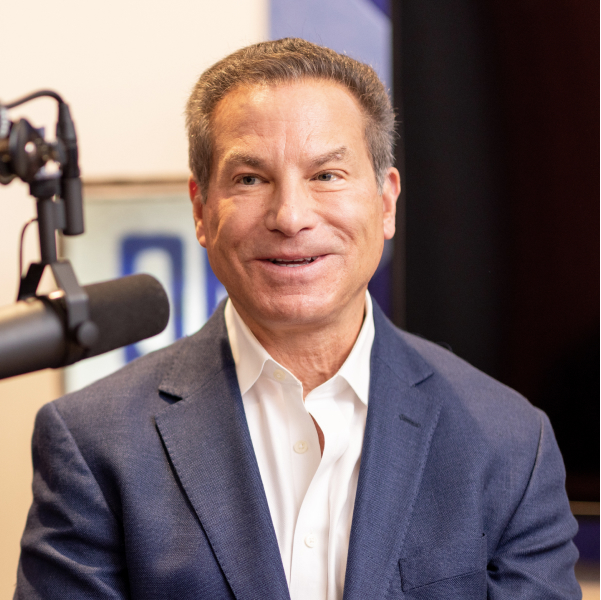 Jonah Shacknai
It's a pleasure. When the master calls, people respond.
Dr. Grant Stevens
Oh, not hardly.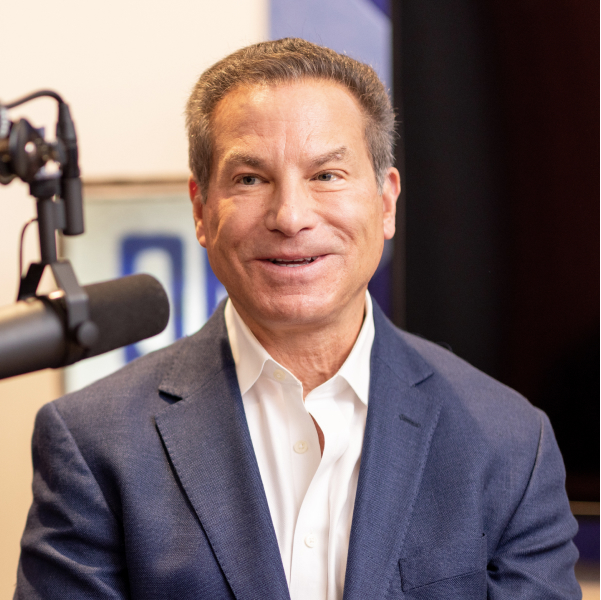 Jonah Shacknai
It's no wonder this program's been so successful.
Dr. Grant Stevens
So thank you. Ladies and gentlemen, you can see why I've wanted Jonah Shacknai in this program since day one.
Thank you so much for sharing your time with us today on the technology of beauty. Where I have the opportunity to interview the movers and shakers of the beauty business, and as you can see today was no exception. I look forward to seeing you all next week. Until then, stay safe. Bye-bye.
Subscribe to
The Technology of Beauty
Produced and co-founded by Influx, The Technology of Beauty is the podcast of renowned plastic surgeon Dr. Grant Stevens. Tune in to hear interviews with the innovators and entrepreneurs and who are shaping the future of aesthetics from the industry side.