Investing in the Aesthetic Industry
Ep. 61 - Tim Lugo, Partner at William Blair
Nov, 2022
Want to be on the show?
Conferences are where you go to see the interesting young companies coming into the space. And so we all have to attend.
It's probably odd for a physician to see somebody from Wall Street attending a medical meeting, but we all do it. Imagine casually referencing how your company manages over $100 billion in assets. As the head of the biotechnology equity research team for William Blair & Company, Tim Lugo does just that in this interview with Dr. Grant Stevens. With all manner of aesthetic investments under his purview, Tim offers a uniquely embracive perspective on the aesthetic industry in this episode of The Technology of Beauty.
---
Full Transcript
Dr. Grant Stevens
Hello everyone and welcome back to the Technology of Beauty, where I have the opportunity to interview the movers and shakers of the beauty. And today is no exception. Today I have the opportunity to interview Tim Lugo from William Blair. Welcome, Tim.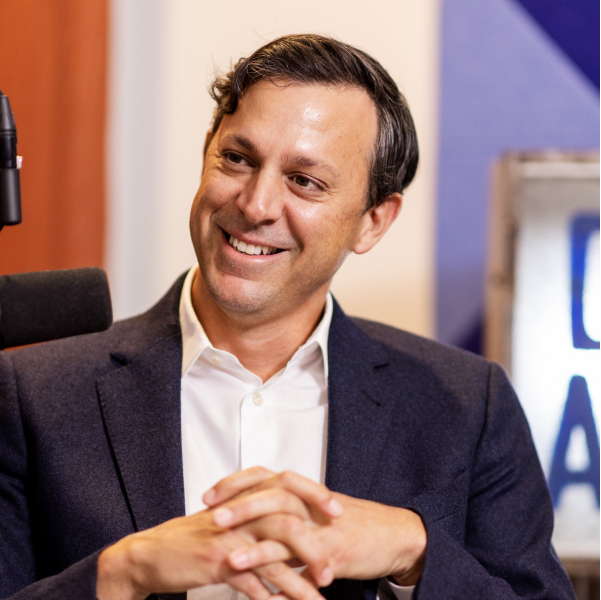 Tim Lugo
Grant. Thank you for having me.
Dr. Grant Stevens
Thank you so much for flying down from the Bay Area and being our guest.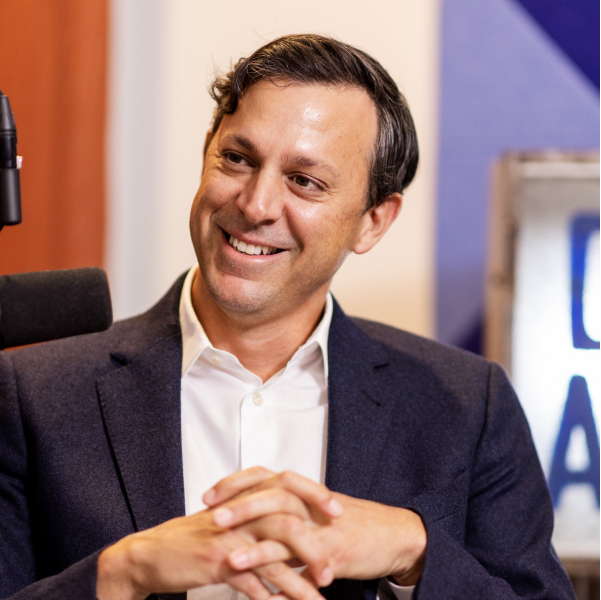 Tim Lugo
It's an easy flight. Just took an hour and I always love to come down to Southern California. I'm, I was born down here, so I love to come back and visit.
Dr. Grant Stevens
We're gonna get to that. Okay. Alright. But first, do you want to have any disclosures or anything from William Blair?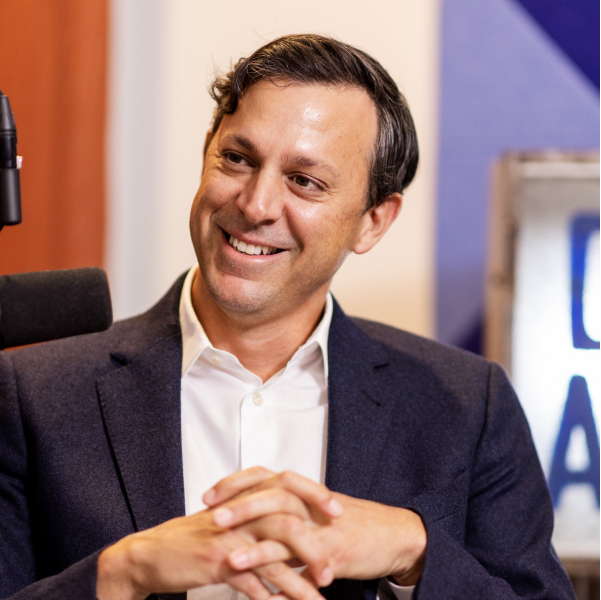 Tim Lugo
I do. Yeah. We do have compliance department and they are very, they want me to tell everyone to look at williamblair.com for all relevant disclosures.
I am a public market equity analyst, so everyone does need to be aware of the disclosures involved with my opinions and thoughts around the industry.
Dr. Grant Stevens
So everyone, we're gonna find out what in heaven's name a private equity analyst?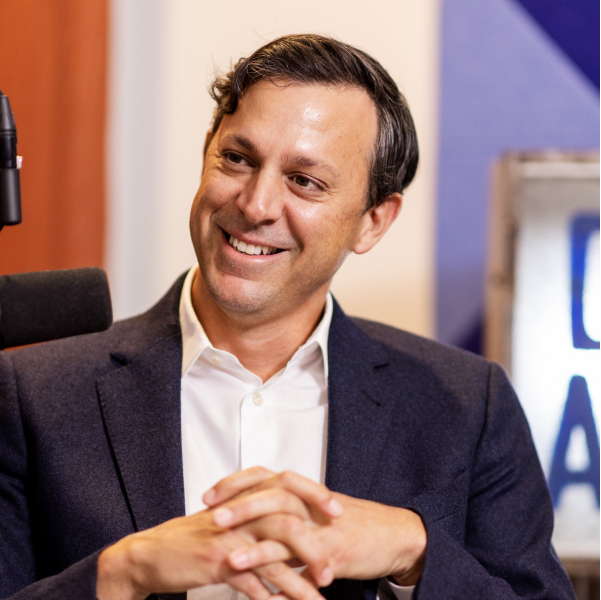 Tim Lugo
I'm a public market. Public market equity analyst.
Dr. Grant Stevens
Equity analyst is, I can't even say it. Certainly don't know what it is. Okay. Let's start with, you said you, you grew up here, you were born in SoCal. Are you a native?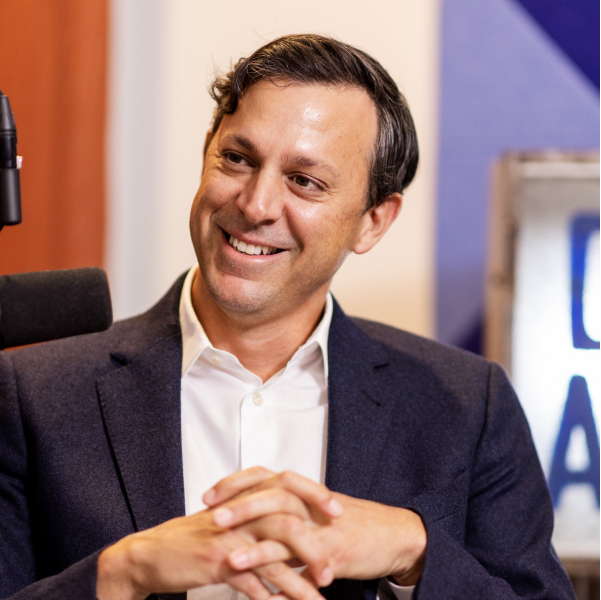 Tim Lugo
Native, I was born actually in the valley. At around one years of age. I went down to orange County where I grew up my whole life until. I was 18 where I moved up to Berkeley to join uc berkeley.
Dr. Grant Stevens
Where'd you go to high school?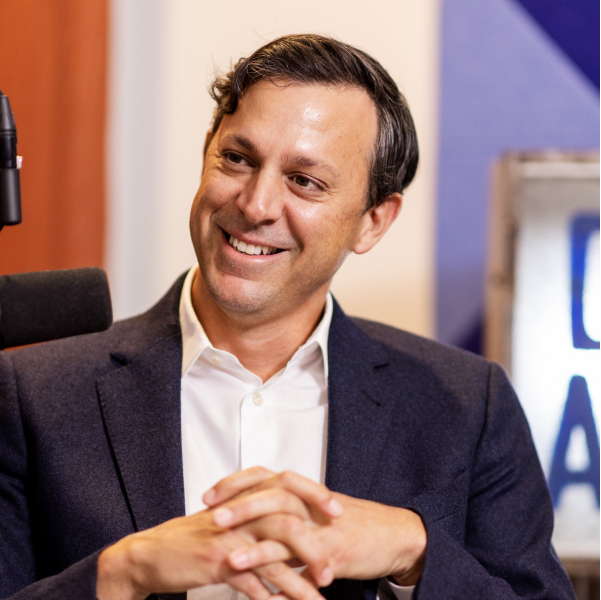 Dr. Grant Stevens
I went to Katella.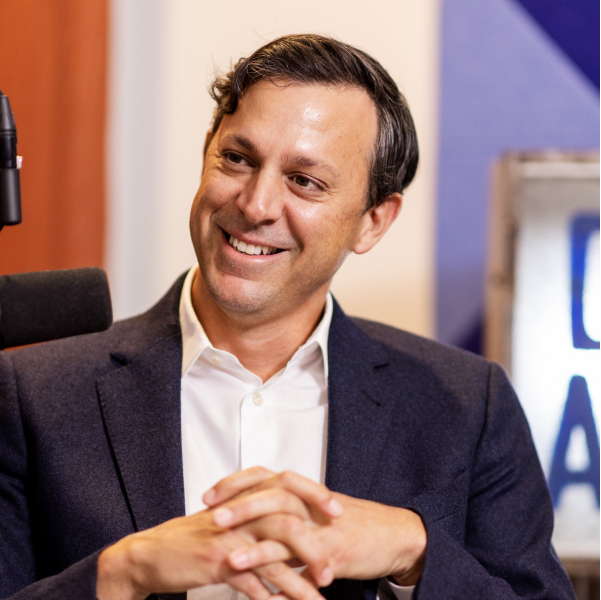 Tim Lugo
Oh, wow. , okay. Yeah. Very close by.
Dr. Grant Stevens
Yeah, very close by. I grew up in Anaheim.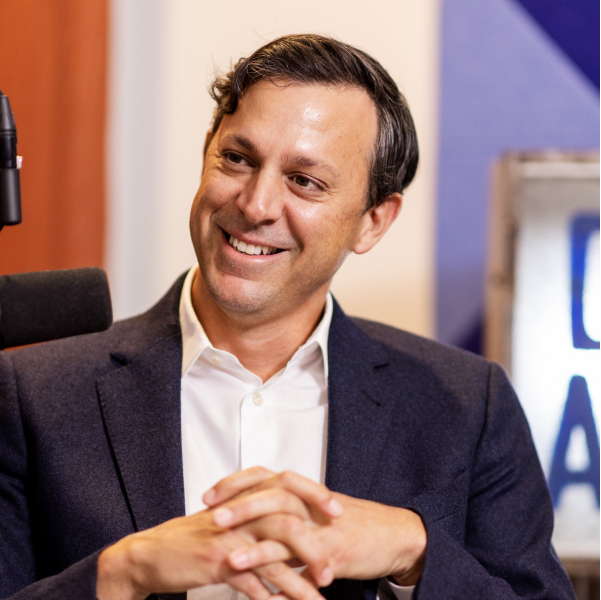 Tim Lugo
My, not a rival, but close by. Yeah.
Dr. Grant Stevens
Servite was your rival, right?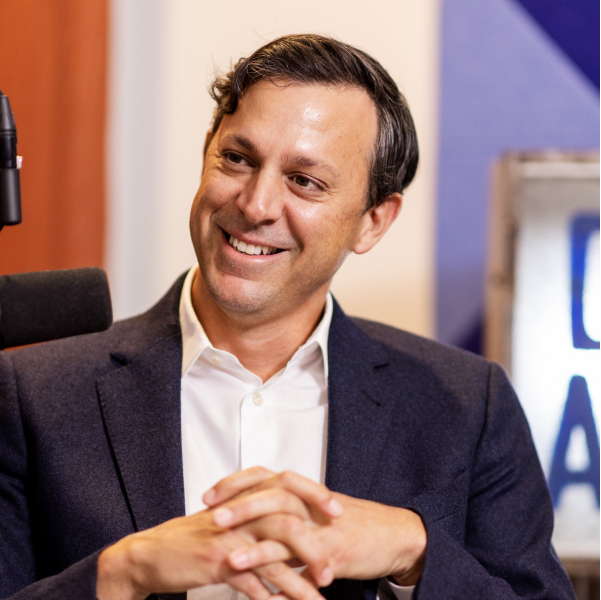 Tim Lugo
Servite was our yeah, was our rival. And not much of a rivalry, though. We did tend to beat them in most of the sports. We played them in.
Dr. Grant Stevens
Yes. Okay. So you grew up. down there in Orange County. And then you went to Berkeley? To cal Berkeley.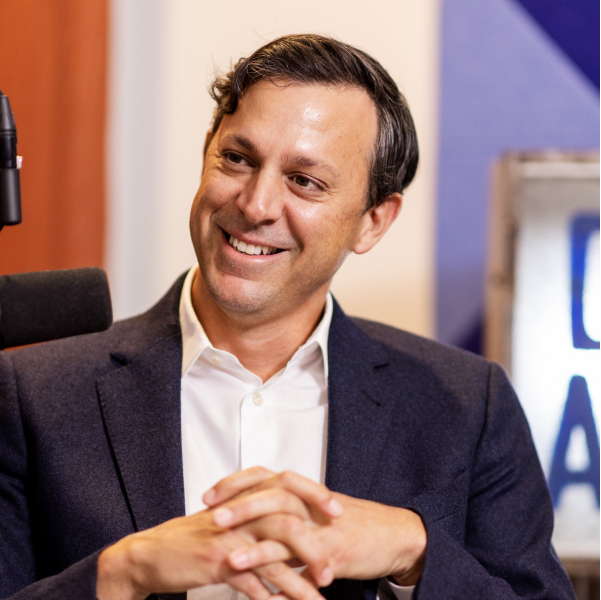 Tim Lugo
Yeah. Went to Cal Berkeley. Studied, started a PolySci, major. About one semester into that. Realized I didn't really like writing too much, and transitioned search round a bit. Started studying genetics. Ended with a molecular and cellular biology degree, emphasis in genetics, double major economics. So I studied genetics and economics and yeah.
Dr. Grant Stevens
So you have a science and business background.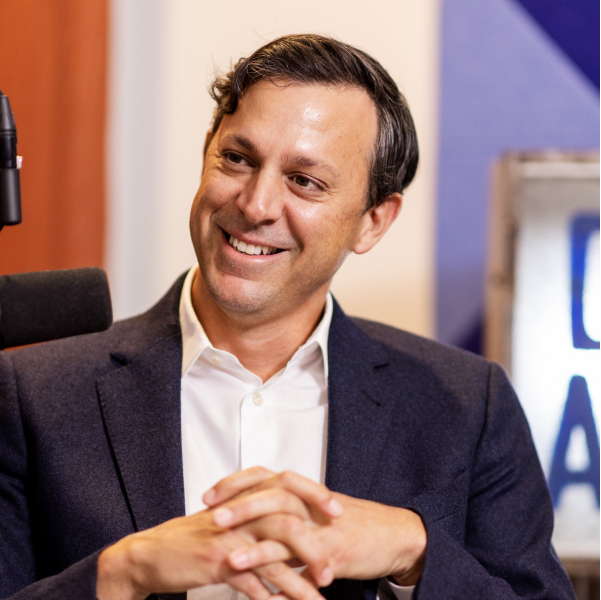 Tim Lugo
I've always been marrying the two. In all honesty, I was never great at science. Laboratory work was tedious for me. I really love the industry though. I love kind of the 10,000 foot perspective and I just started doing that really young, even, in my twenties.
Dr. Grant Stevens
Okay, so after Berkeley, did you go right...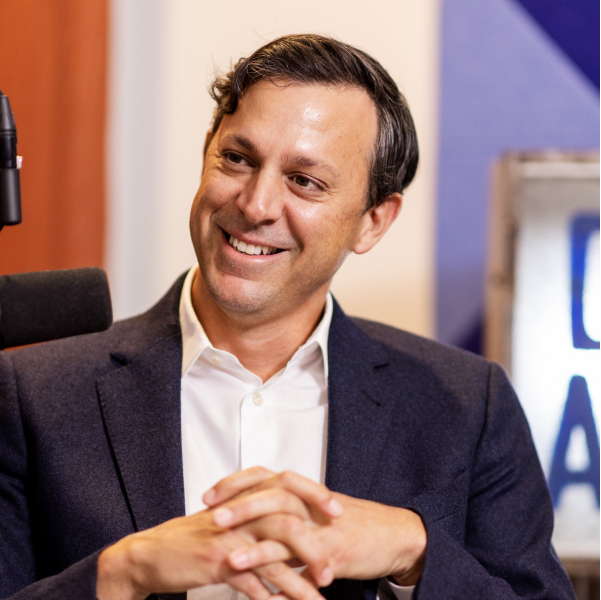 Tim Lugo
yeah. After Berkeley I was planning to do my PhD. I always wanted go Caltech down here. To do my PhD. One of my advisors at Berkeley also had a lot of connections with Caltech. I decided to take a year off though, and work in biotech. I joined a genomic startup during the kind of human genome race, essentially. And I never looked back. So I joined the startup, worked there for about three years.
As a lot of startups do, it imploded. But everyone dispersed throughout the biotech industry. And then I got a call from one of my friends who was at the genomic startup saying she was at an equity research position at a small boutique investment bank, focusing on biotech in San Francisco.
She asked me to come and interview for a position there. She thought I'd be good. Joining the. She left to go to Stanford to do her grad school. I stayed in finance and kind of never looked back. once you join finance, the economics of taking five years of your life and going back to grad school, never really work out. I've been in the industry for about 16 years now.
Dr. Grant Stevens
And the whole time in the Bay Area?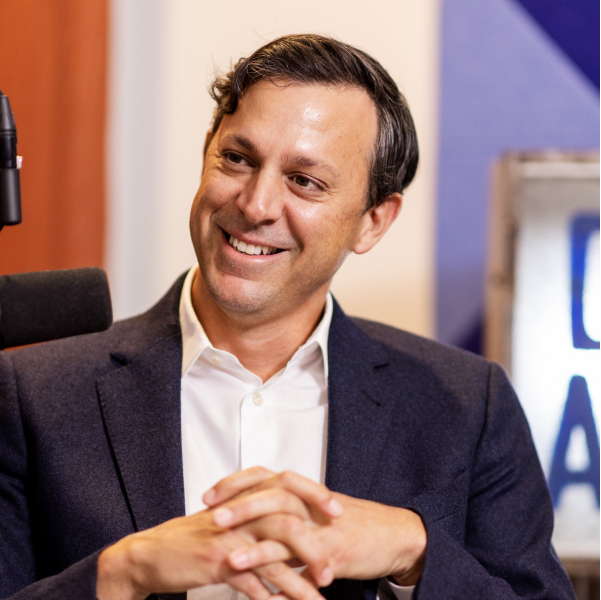 Tim Lugo
The whole time in the Bay Area, outside of four years where I moved to Chicago. So I work at William Blair. William Blair is traditionally based in Chicago, although they have international offices throughout the globe.
We have a big office in San Francisco. I worked there for about four years and I'm a California native and in general, just a bit soft when it comes to weather. So as soon as I, I got a promotion, I had to move back to California and so I moved back to San Francisco now about seven years ago. Okay.
Dr. Grant Stevens
And what do you actually do at William Blair?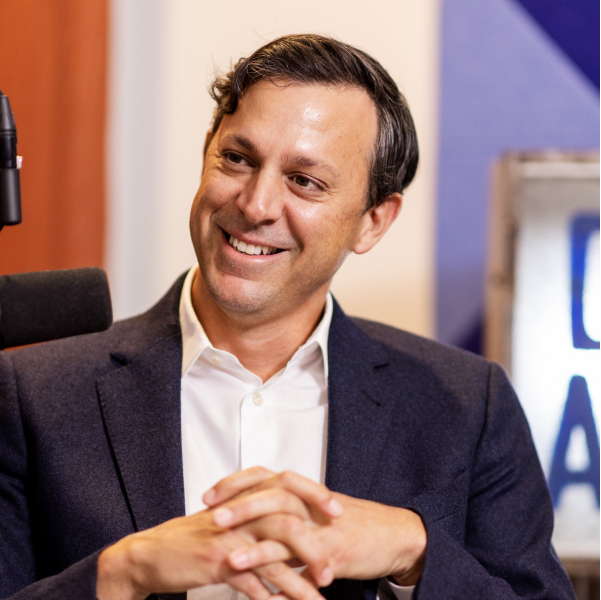 Tim Lugo
I'm the head of biotech and pharma research. So we have a team of about 16 people now. 14 of them are PhDs, six of them are senior analysts, and we just cover the pharma and biotech sector. There's probably 300 plus publicly traded pharma and biotech companies. We need to know about a lot of them.
so we cover them very broadly. We go to every medical meeting. I know this is an Aesthetics focused podcast. So we do, I cover the aesthetic space at William Blair among some other verticals, but we have to cover all of medicine, essentially every sort of new technology coming down the pipeline in medicine. Our team is out there at medical conferences. Looking at judging, writing about.
Dr. Grant Stevens
Only publicly traded companies are. What about startups?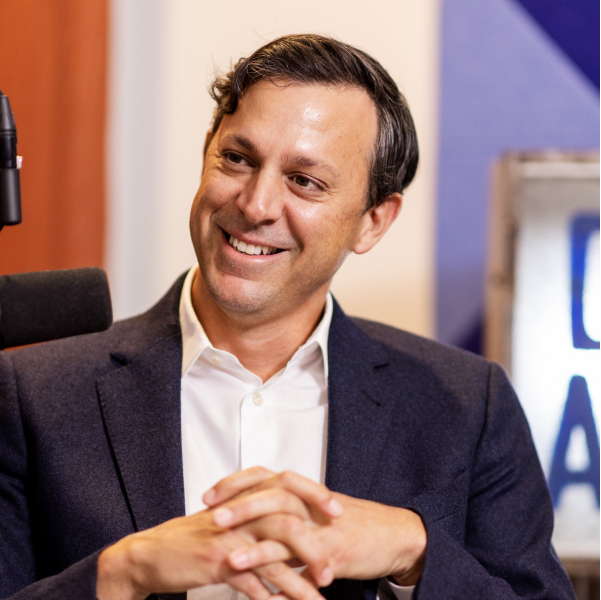 Tim Lugo
We work with startups a lot. So our banking side, and I know you're gonna have Lindsay Carlson from our banking team later, right? Today they work with a lot of the startups as well.
On the research side, we have to know about every interesting startup in the sector. So we do a lot of work and talking to a lot of private companies. I probably talk to at least five private companies weekly. I think our whole team talks to at least 300 per year. And so we're always talking to to startup companies.
Dr. Grant Stevens
And when you say talking to them, could you. Elaborate on that. Just what does that look like? Are you looking at their financials? Are you just going to lunch? What are you talking about?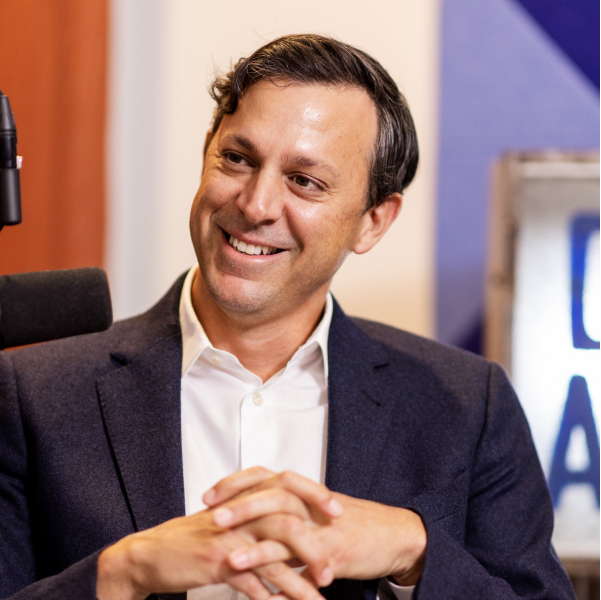 Tim Lugo
They usually, it's usually an introduction. They tell us what they're doing. We look at their technology, where you look at what is their business all about.
We then decide how are we going to engage with this company? Do they wanna be a public company eventually? Do they wanna be acquired by a public company eventually, or just a larger company eventually? So we can play a little bit of a role. In most of those in most of those things which they wanna accomplish do they need to fundraise?
Do they need to write as a series B? Do they need to do a crossover round before they go public? Eventually companies either wanna become massive companies that are usually public companies. Or they wanna be acquired by a public company. Eventually we will see them coming down the pipeline.
Dr. Grant Stevens
And then do you facilitate that, be that either going public or being acquired? Exactly. So is that part of your role?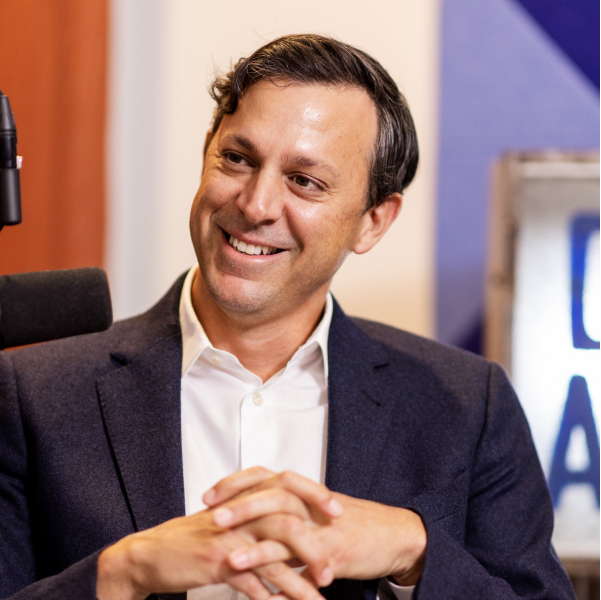 Tim Lugo
William Blair in general will facilitate all of that. We usually talk to companies as their later stage, private and then with the anticipation of becoming a public company or if they're gonna be acquired by a public company.
So we come in. Usually series C or so. Usually before maybe even the crossover round as well, before going public. But I also talk to a lot of companies doing their sea grounds. So it's really a range, it's a, I speak to them mostly throughout their whole, their kind of whole life cycle.
Dr. Grant Stevens
And do you take an ownership position? You meaning William Blair. Do you actually own part of these companies? Is this is in these routes? Are you talking about C round, for instance, are going public?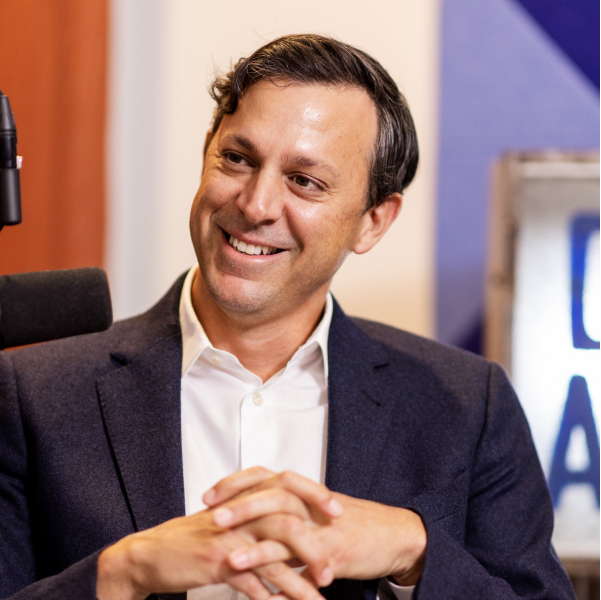 Tim Lugo
There's a lot of ways that we structure those type of those type of deals when we do engage with them on the private side.
Sometimes we will, sometimes we won't. It's really, everything's unique to what that company needs at that time. But William Blair will, we have put our money into. Private rounds in the past. I've put my own personal money into private rounds in the past. . And then we have a whole public side where once these companies become public, we have about a hundred billion or so in assets, sometimes a little bit more, sometimes a little less where we are always in the public markets, investing in companies.
Dr. Grant Stevens
And do you have a trading desk then?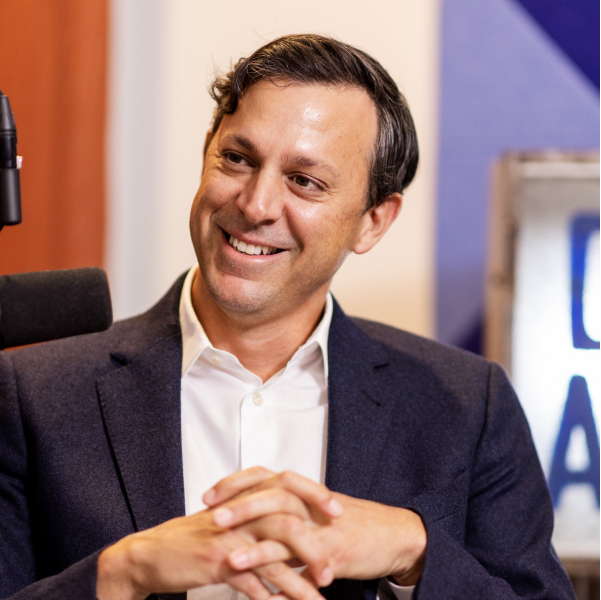 Tim Lugo
Yep. Yep. We have a trading desk fully functional across the globe. And we're getting more into trading. Private securities as well. That's a push that we're thinking about over the next couple years. So on the public side, we facilitate all of that trading between kind of large institutional funds like Fidelity, capital Research, those type of places, taking large positions and companies. But we also go all the way down to smaller companies as well.
Dr. Grant Stevens
Okay. So let's go to aesthetics. In particular, could you walk us through some of the deals you've been a part of historically, if you can, can you talk about some of the companies you've worked with? I, maybe who you're working with now if you can reveal that.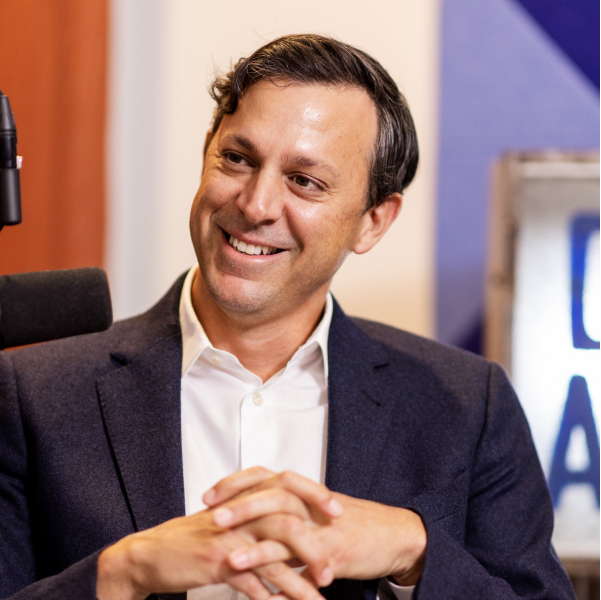 Tim Lugo
Sure. It is always touchy upon, the actual memes of the companies that we're always working with at a certain time and place. But in general, my coverage right now is very broad through the sex market where I look at everything that goes through fda everything that's approved as a drug.
I have a colleague that works on everything that's approved as a device. I know that's a lot of the companies that come in and speak to you. I am right now I'm a covering analyst on Revance. I have covered Allergan in the past. I covered them during the pilot regime. I covered them when Brunt took over.
I've seen that and now as it's part of AbbVie. So I've seen them.
Dr. Grant Stevens
Are you covering AbbVie also then?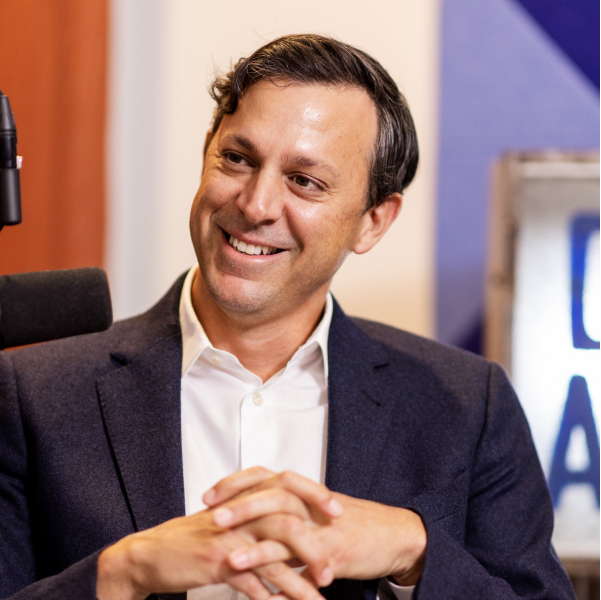 Tim Lugo
I'm not covering AbbVie as of now. I do know the company pretty well. I would say, and it's an interesting time for that company for sure. They're about to, at, we're in the athe, we're in Aesthetics podcast, the whole elegant portion of AbbVie is about 5 billion in revenue. Humira, one of their larger products is about to lose patent coverage, and there's gonna be a biosimilar competition to that product over the next five years. That's a 20 billion drug for them. So that's a company that's in a mode of transition.
They have a great pipeline. They have some great kind of earlier stage assets growing into becoming blockbusters or already blockbusters, but growing into becoming mega blockbusters. It's an interesting company though, and it's an interesting time for that for that, how they're gonna transition over the next five years, no doubt.
And I think with that Allergan acquisition, very smart because, People wanna be in the cash pay business over the next five years. There's a lot of talk and there not just talk. Now there's legislation around pricing controls and kind of the branded pharmaceutical and biotech space. That is only going to become more of a topic in across medicine. where large blockbusters are going to be. Medicare's gonna push back on, Humira being a 20 billion drug going forward. They need to save costs. And so pushing down on that pharma bill. For Medicare is gonna be a focus over the next 10 years aesthetic space.
It's great to be in the cash pay business. You don't need to deal with Medicare, you don't need to even deal with commercial payers. A lot of times you deal with people who wanna look beautiful and are willing to pay for it. So it's it's a great place for you to be.
Dr. Grant Stevens
Well, we certainly love it. As you're looking into the markets what are the areas? So you say you're not doing devices much, you mainly do the pharma side of aesthetics.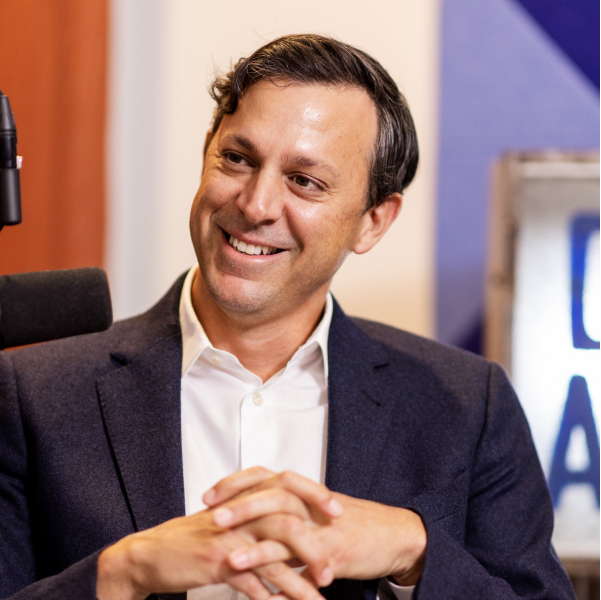 Tim Lugo
Yeah, I do pharma and biotech. I have a colleague called Margaret Kaser. She's. Very smart on the on the device space.
Dr. Grant Stevens
Okay. Companies you may have worked with besides, you've mentioned AbbVie and Allergan and so forth.
You you have anything to do Revance, right? Yeah. Revance. Were you working with HydraFacial in that acquisition at all?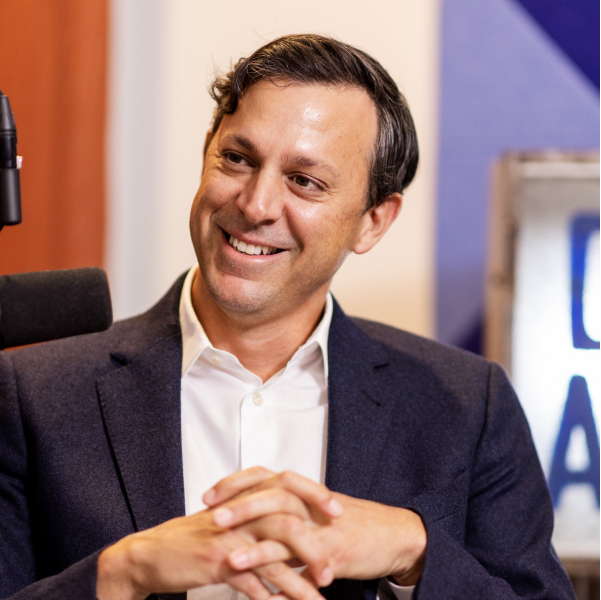 Tim Lugo
Margaret covers the beauty company and the HydraFacial product, and I do think that there is some discussions between our firm and the HydraFacial people.
Dr. Grant Stevens
Again, I'm not trying to work you for inside information.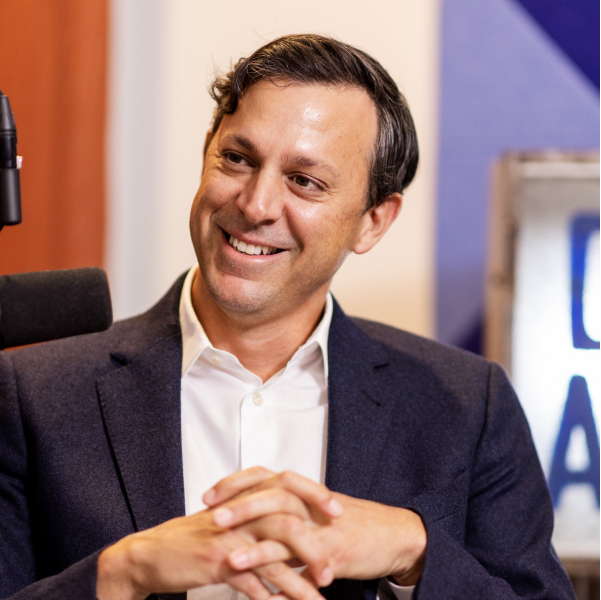 Dr. Grant Stevens
Cause I've seen you at the programs, at the shows. Yeah. And I didn't know that actually you were researching the companies.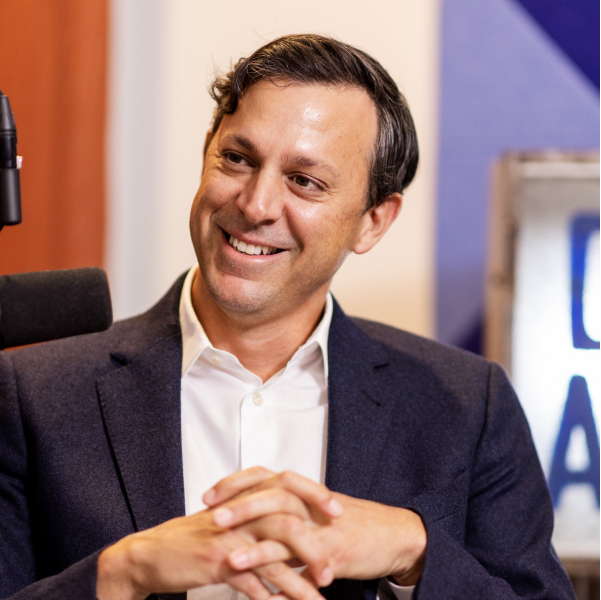 Tim Lugo
Always, you were always look and, AIS, all these places they, you. That's where you go to see the interesting young companies coming into coming into the space.
And so we all have to attend. It's probably odd for a physician to see somebody from Wall Street attending a medical meeting, but we all do it.
Dr. Grant Stevens
I've gotten used to it at AIS. Because we have so many business people there and we're catering towards the business community. We think about it, that's Aesthetic Innovation Summit every year right before the Aesthetic Society meeting.
This year it'll be in April in Miami. So I'm sure I'll see you there. We're always open to hearing about new companies that we might want to give some some time to. And highlight them and give them podium time. So if you have some suggestions.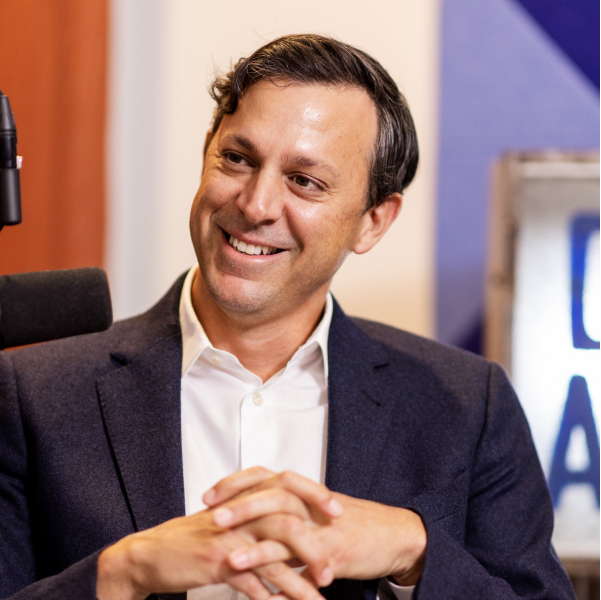 Tim Lugo
Definitely have some suggestions.
Dr. Grant Stevens
We're always open to that. That's a fun meeting. Yeah. And there's a lot of interaction this year. We heard about a company. that were, you wear you wear something that has drugs coming out of the, what you're wearing. What was that all about? Do you remember that?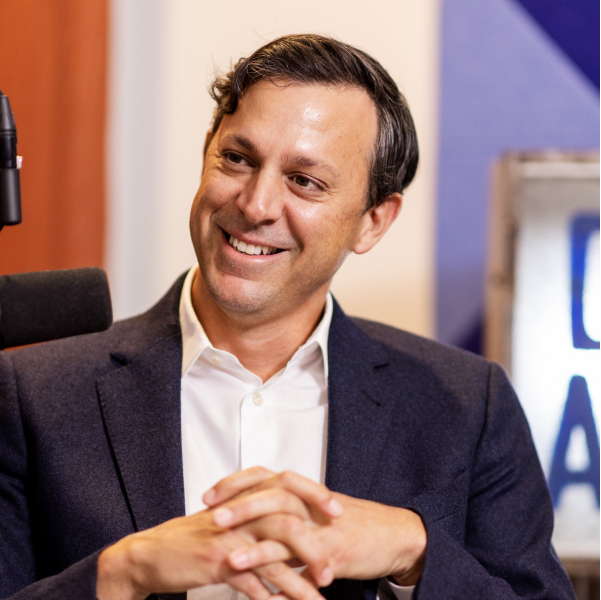 Tim Lugo
I heard that company on your AIS podcast. And I was intrigued. I was doing my homework before showing up for this podcast, , listening to some of the old episodes that I hadn't heard before. And that seemed fascinating. I take B vitamins, I take, my kind of my daily men's formula and I'm just wondering, okay, can I just wear socks. Instead of taking those taking those vitamins every morning.
Dr. Grant Stevens
It was crazy. And pain relief too. Pain relief. Wear the socks and then somehow your pain goes away in your foot or ankle and stuff.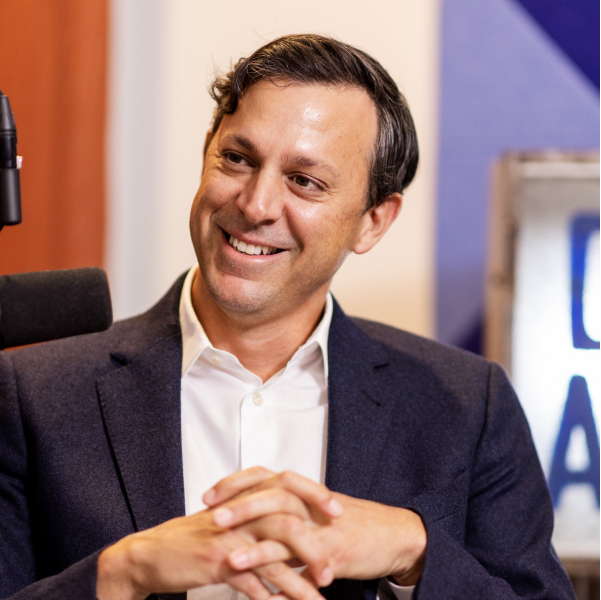 Tim Lugo
Very interesting. Capsaicins, it's spicy, so I wonder if there's any sort of topical I, I'm not, I'd have to see, I'd have to see wearing socks with capsaicin on them. Yeah. Yeah. I'd have to try that out myself.
Dr. Grant Stevens
I'm very interested in it, researching it. I have no equity position it at all. I have, so I have no vested interest, but I thought it was very fascinating that I could wear a garment that would somehow give me medication crazy. Yeah. Speaking of that, have you heard about this company that has a topical, like a patch to stop sweating?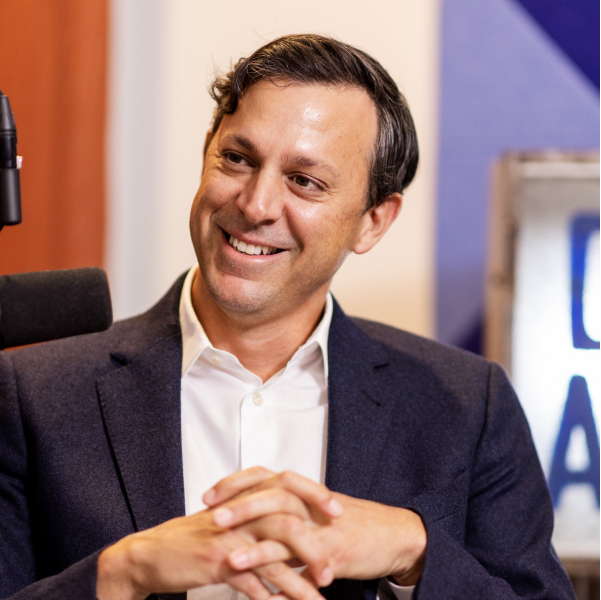 Tim Lugo
I have, I know Nikki Hunt is working or leading that company and I've known her for some time. I am, I've always been impressed by her and I, it seems that they have great data. I haven't seen it presented at the medical meetings yet, but I've spoken to her about it Sounds like the data looks incredible.
Dr. Grant Stevens
So that's a startup, right? Would that be something you'd be interested in learning more about?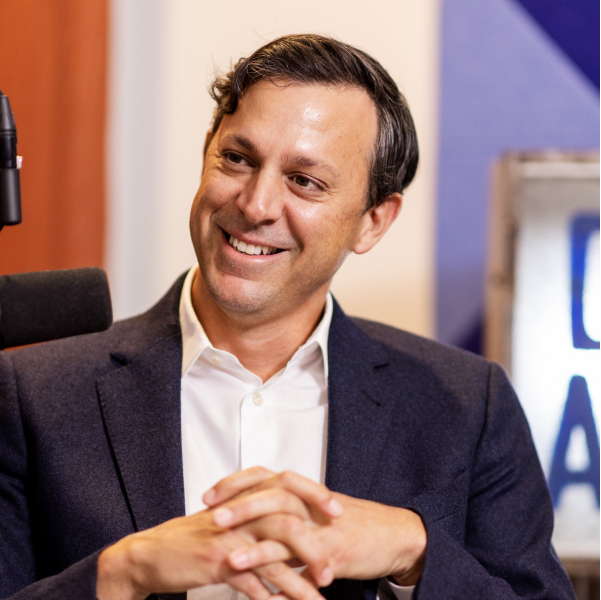 Tim Lugo
So I've been talking to Nikki for a couple years now. I knew her, a couple other of her previous companies. And she's just a great person, so I always catch up with her at least once a year or so. And I couldn't be happier for her to see the success that she's gonna have.
Dr. Grant Stevens
Yeah, I feel the same way about her and also about her company. And we're gonna have her on the show here in the future and we're looking forward to interviewing her and learning about this topical relief of sweating.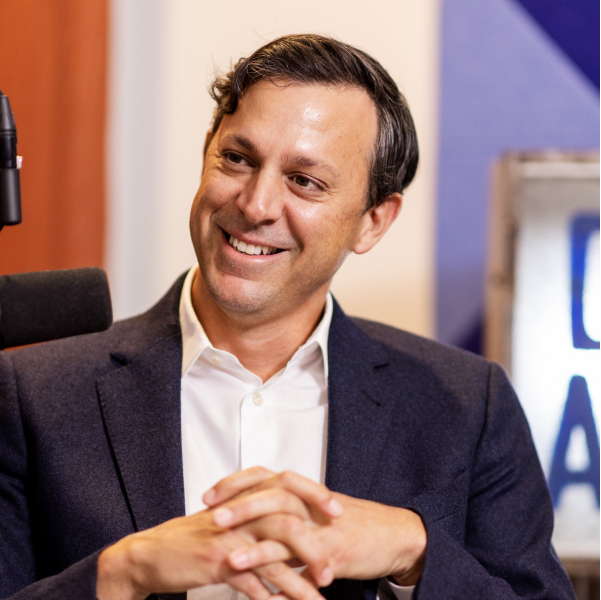 Tim Lugo
I'm definitely gonna listen to that one.
Dr. Grant Stevens
Yeah, same here. If we could throw away antiperspirants and deodorants.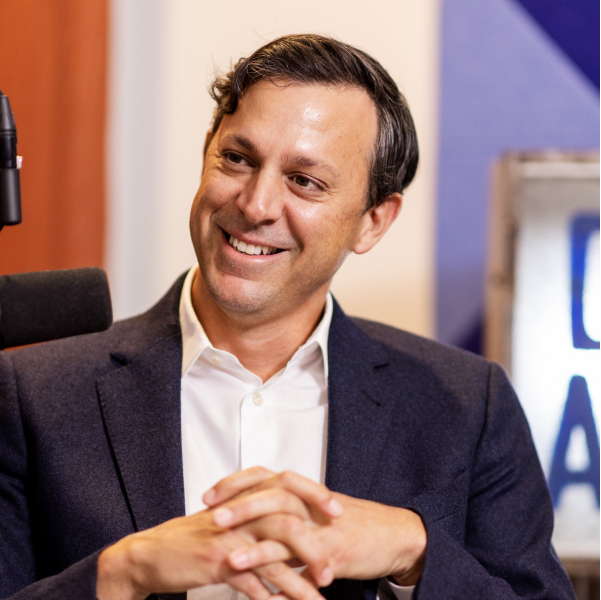 Tim Lugo
And the dosing is incredibly easy, right? Very practice friendly. If they're in a chair, why not? Slap this patch on them.
Dr. Grant Stevens
Yeah, you imagine if you're getting a HydraFacial or even getting your nails done or whatever. It's just a few minutes of under your arms. It uses heat. To get rid of it. Heat, it's only three minutes aside. It's crazy. So I'm looking forward to hearing more about that.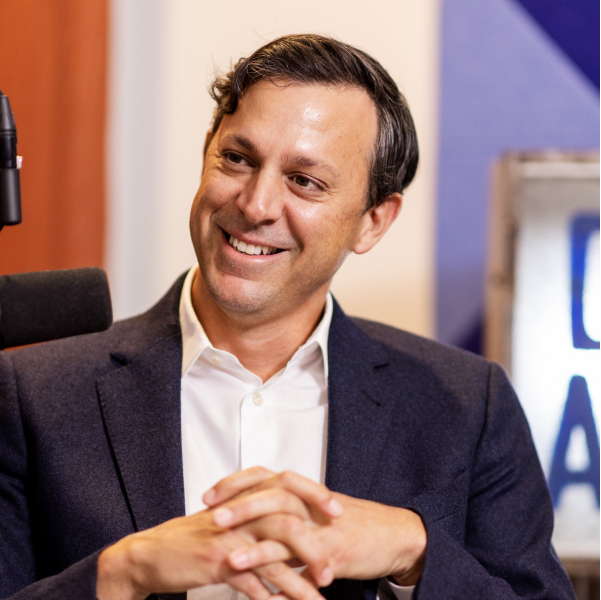 Tim Lugo
It seems like the perfect product for a med spa environment. And as med spas kind of growth has been so fast over the past few years. That's who doesn't have kind of this extra three to six minutes of chair time that they could leverage for an additional product.
Dr. Grant Stevens
Or you could do it while you're doing something. So it actually conceivably could be no added time, if you think about it. And a hundred years ago women weren't getting hair and nails done, a couple of weeks and now who wouldn't get their hair and nails done? What woman doesn't get her nails done or get her hair done and or colored whatnot. Now I'm thinking the sweat thing could be the next hair and nails thing where people just incorporated into their beauty regimen. And throw away the antiperspirants.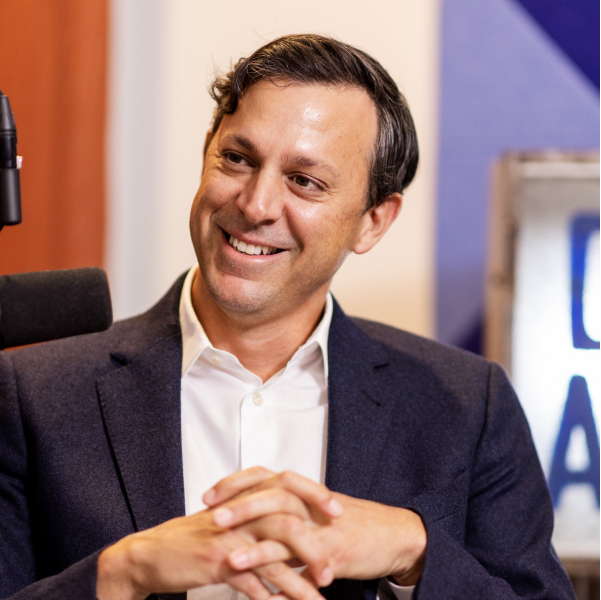 Tim Lugo
And nobody likes excessive sweat. It's, it is gross. You get the rings and all that stuff. No one, yeah.
Dr. Grant Stevens
Garments are ruined. When I interview women about this, about how many blouses they throw away or take to the dry cleaners. And then I found in part of my interviews that some women actually pick garments around the fact that they don't want to pit out.
So they won't buy this blouse because evidently it tends to show more, or it's, it clings to their underarm or something. And I don't think many guys are too worried about that. Yeah. I certainly didn't, I've never thought about that. Let's put it that way. And maybe you do.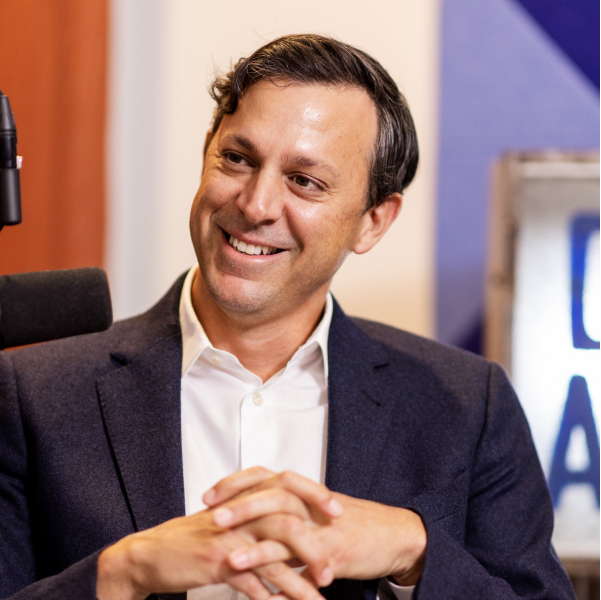 Tim Lugo
Yeah. No. I know there's some prescription products which have had mixed success. To date. There's some new ones coming that apparent. Are much more effective. So we'll see. But I think, yeah, Nikki's Company seems extremely interesting.
Dr. Grant Stevens
That'll be interesting to talk to her. In terms of other companies that you're looking at, can you tell us any other exciting companies?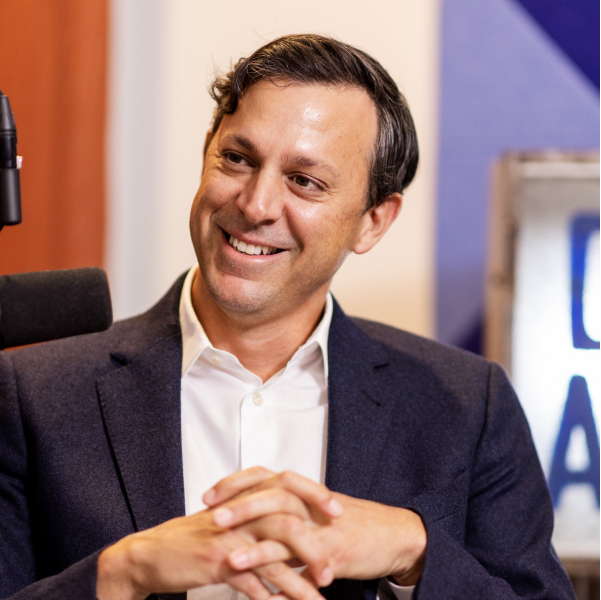 Tim Lugo
I, sure I, I can definitely talk about, general companies I think, across medicine there's going to be we just see gene therapy being much more of a impact everywhere. I think that's eventually coming to the aesthetic space. I know that there's a company looking at a rare disease right now, filed with the FDA, dystrophic eb.
Where, if that gets approved next year. I know they also have an aesthetics product kind of in the Skunk Works, and they've, publicly discussed this. I think that's incredibly interesting. That will, we'll see how it works its way through regulatory and all of that.
And I know in the aesthetic space. People want high impact products, it's not just a 30% kind of efficacy. People want, 60, 70, 80, a hundred percent efficacy. That'll be interesting though. Why not use your own production of natural collagen? Why not replace that instead of instead of what we've been doing in the past?
And then, there's been a lot of new formulations coming to the market for, in the filler space, and those are all great product. I think technology is just going to keep making that more keep making those outcomes better and better, especially over the next five years. It might not be 2023, it might not be 2024, but over the next five years, I think gene therapy has probably coming to the aesthetic space.
Dr. Grant Stevens
Okay. That's very exciting. Yeah. How did, what about exosomes? That was a big buzzword in AIS and everywhere it seemed. Everybody's talking. Talk about exosomes. Are you in that space also?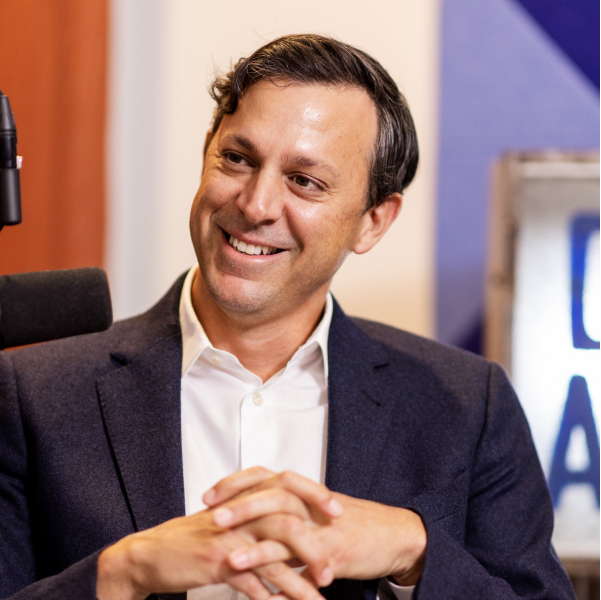 Tim Lugo
I loosely follow it a little bit. I'm very intrigued with exosomes as well, and we will see , what's the regulatory path for these products?
I think that's what needs to be spelled out with a lot of these next generation kind of technologies is the FDA going to give them kind of a simple path to market? Will they be able to work with these innovators and enable kind of these new technologies come to the market? Because the FDA can be a stickler, especially when it comes to the aesthetic space.
Yeah, I understand they regulate 20% of our economy, so that's a lot of, that's a lot of work. But yeah, they could be a little bit difficult sometimes. So we...
Dr. Grant Stevens
Talk to Revance about that.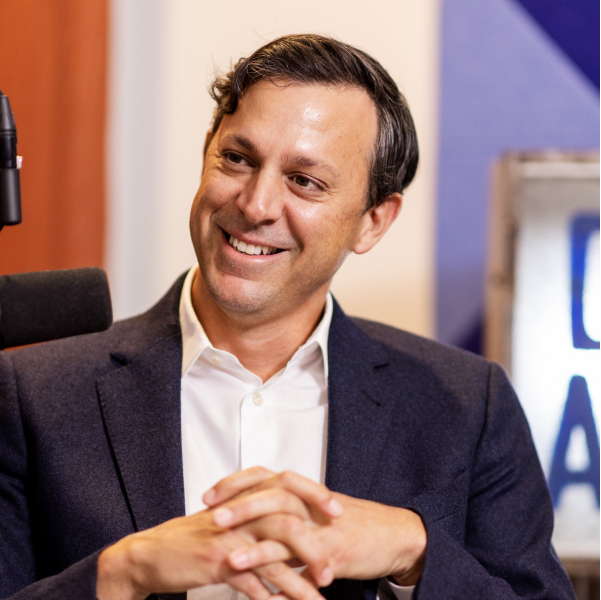 Tim Lugo
Exactly. Yeah it's been a while. Yeah. I think it's coming though. Revance's time is well approaching.
Dr. Grant Stevens
That's perfect cuz I wanna ask you about that. What do you think about duration as it were, as it relates to Neuromodulators specifically for those. Neuromodulator, the classic one office is Botox. Yep. And there are a number of botoxes, if you will. Yep. There's only one actual Botox. And in general, they last three to four months tops.
And then the person comes in for another injection. Says right now are things in injection For those of you that aren't familiar with that, now there is a company, there's actually more than one company, but, and we're talking about duration now. And what are your thoughts about duration? How might that affect the market in your opinion? One way or the other?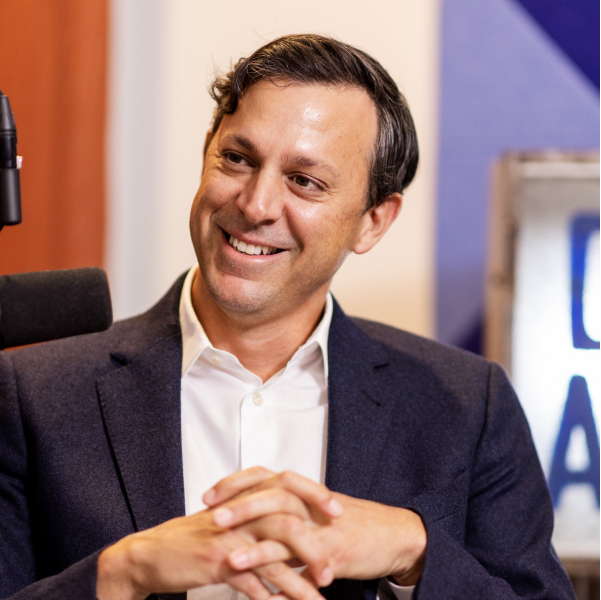 Tim Lugo
I think it's going to impact the market heavily. It's, just think of all the products we've seen coming to the market. Zm and disport, Jibo. They don't really change duration at all. No, they don't. And they're new and they don't claim to And they don't claim to Exactly.
They don't have that on the label. Revance looks to be the first product that can really have that claim on duration at six months. It's gonna be new. I've heard people already coming into derm offices requesting it, saying, oh, I want that long-acting Botox. Maybe you've even had some of these patients coming into your practice.
Because their phase three trial is very large, largest study ran in the space. Word is definitely out on this product and I think it's going to have a major impact on the product on aesthetic space. And I know, we don't talk about the therapeutic side as much, but therapeutic side is now a majority of Botox.
Dr. Grant Stevens
Yes. And a lot of people don't. Exactly. You think Botox wrinkles, but to your point to make that clear Botox therapeutic, that is to say not the beauty. Botox is a bigger market than Botox, if you will. Cosmetic.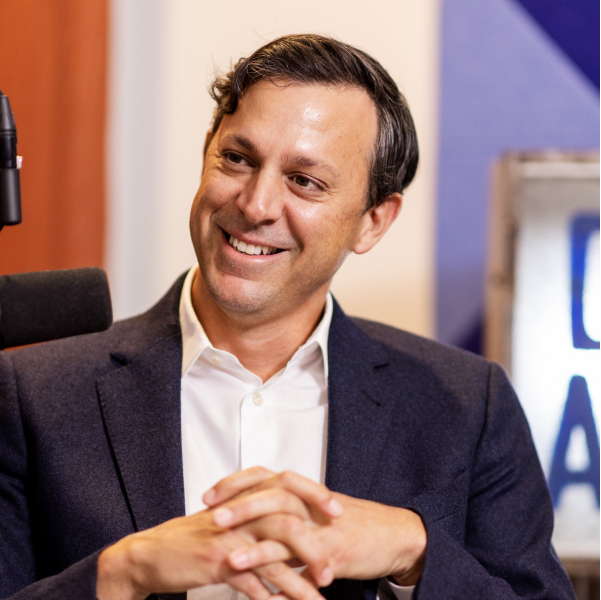 Tim Lugo
I know it's incredible.
Dr. Grant Stevens
I know you know that, but it is not a well-known fact. And when you think of duration, if you were getting it for your migraines or for your sweaty arms or for your torticollis or any of your upper, all the upper limb.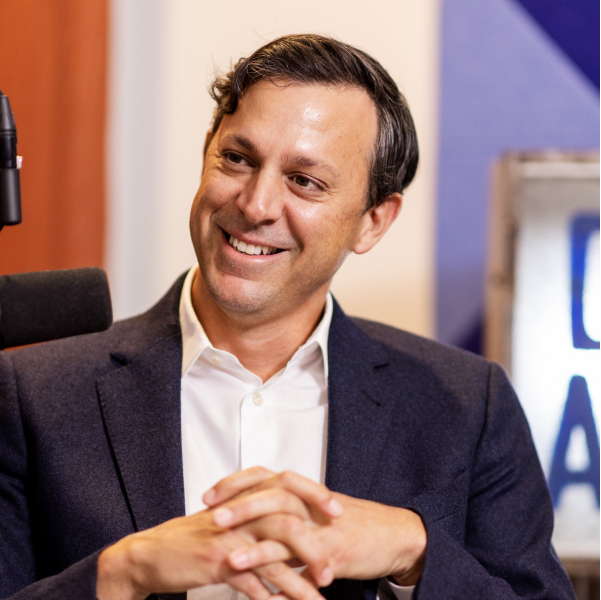 Tim Lugo
Different things, limb, upper limb spasticity.
Dr. Grant Stevens
That's right. If it could last, let's say, hypothetically, six months instead of three months, wouldn't you think that would affect I think utilization and I would think since third party. carriers are covering it, I would just think they would like that better, or Medicare would like it better. Going to the doctor twice a year versus four times a year. Exactly. What are your thoughts on that?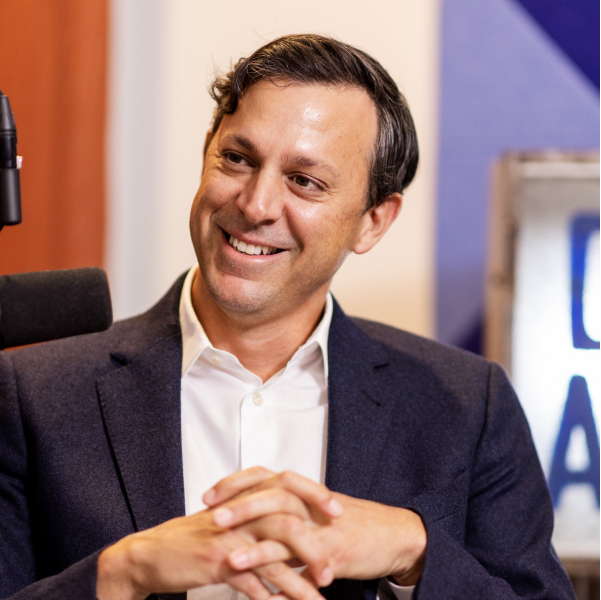 Tim Lugo
Yeah, and at the end of the day, you're gonna have innovation coming to this sector. This is a new product. It's changing how physicians are gonna be treating patients. And we see the competitors as well. We see Galderma coming with their six month product.
I know Fleming was on, he probably has a little bit to work out with Ipsen on how that's going to be eventually launched and marketed. But we see other people coming with six month products. Allergan worked on one as well. And, but Revance is here. Their PDUFA date's coming up in September, and it's gonna be on the market, I think in q4.
And I think it's gonna start changing the market starting in 2023. I'm extremely I'm extremely optimistic about that product.
Dr. Grant Stevens
I would agree entirely with you. So we'll see.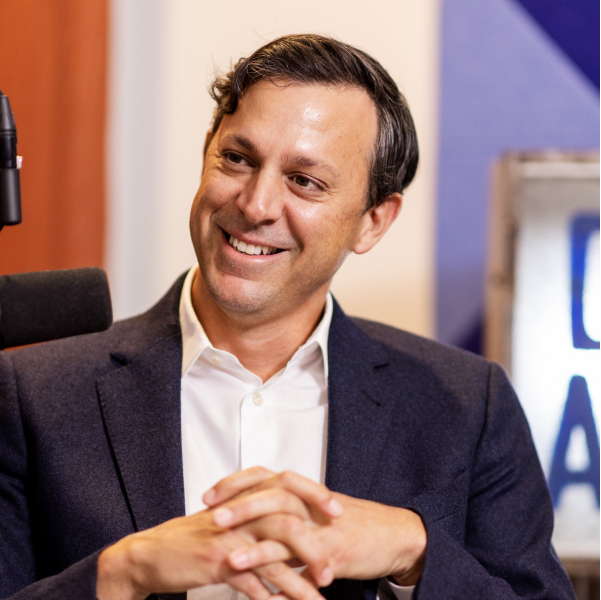 Tim Lugo
We see what Evolus has done with, you know, a similar product to Botox. We'll just say, I don't know. It's not differentiated on duration. They have great marketing. They have a new brand, they have a great brand. But that's been an extremely successful launch. So just imagine if there's something that's gonna be truly differentiated on the product label as well. Something new that, you can go to a physician with.
Dr. Grant Stevens
David Zeti was on the show also. He's very creative. And he knows the space cold having come from Allergan working with David Pyatt and all the rest. Yep. Yeah, he's done an extraordinarily great job. Now there's another product that allegedly is gonna come out and try to compete on price and try to crush the price from the Hugo people. Any thoughts about that? I don't want to have see a race to the bottom, like in Korea.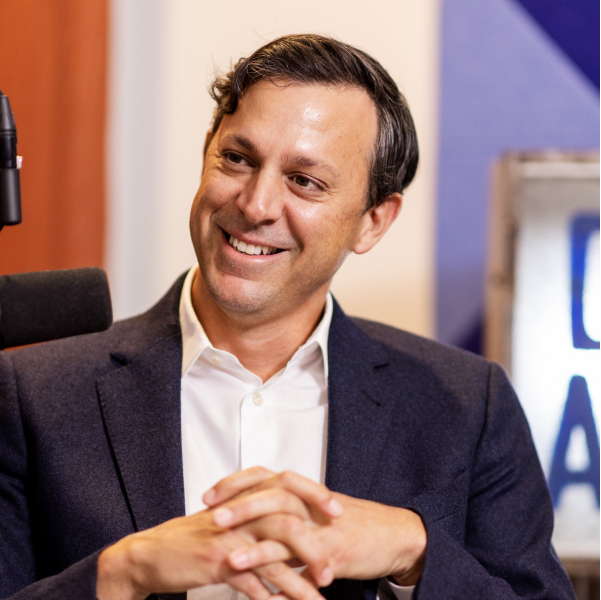 Tim Lugo
Exactly. Nobody, no one. When you're injecting things into your face, do you really want the cheapest product? . When you're injecting the most most potent neurotoxins. I want the cheapest poison known to person.
Do you really want to be, saving a couple hundred bucks there? I'd probably cancel my Netflix subscription first, I'd probably save money in some other ways, so that's just me. Maybe your patients, I assume they probably feel the same. That's why I like Revance focusing on, a premier practices making it very much a, focusing on kind of the upper end of the of the market.
I personally don't think we should be racing to the bottom when it comes to neurotoxins. I don't know. That's just me.
Dr. Grant Stevens
I agree totally. There's that rumor out there that they're going to be crushing the price and racing to the bottom. I think it's really ill-advised.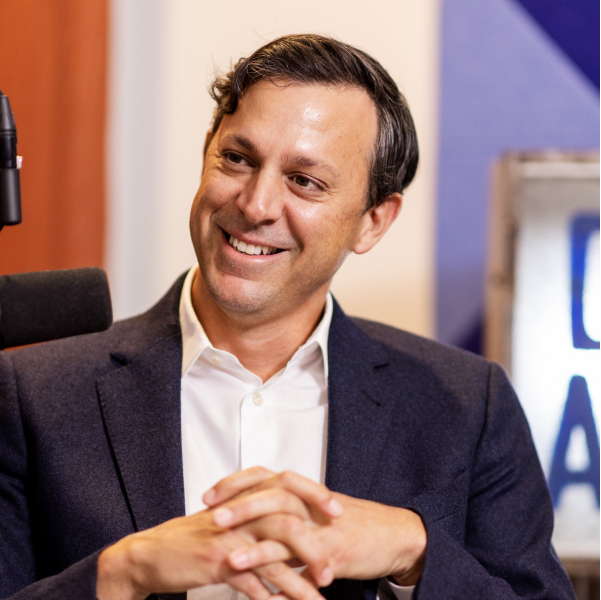 Tim Lugo
You already see Groupons for a hundred dollars injections. So what's the difference? I'm not sure, going a hundred to $20 at the end of the day, it's still really cheap. It's targeting a certain part of the market and as we probably don't talk enough about. The market's growing. It keeps growing, mid-teens growth.
We see all the players have had extremely strong growth this year. We see some of 'em up 50%. All the newer products launched, even the legacy products are up mid-teens, 20%, 25%. So the market keeps getting larger. The patient population keeps getting younger. It's probably a great market for kind of the very cheap versions.
Or if you're younger, you don't have as much money, maybe you're a little more risk tolerant. Me personally, I would like the proven kind of strong products with, great product labels, great clinical research behind them.
Dr. Grant Stevens
So you talk about the growth in this industry and I couldn't agree with you more.
The growth has been unbelievable and we didn't know what was gonna happen after Covid and Yeah. And the sustainability, the growth just keeps going. As you mentioned, double digit in the teens. Exactly. , when you look in your crystal ball and you look forward three years from now, five years from now, 10 years from now, when you come back on this show three, five years from now, what are we gonna be talking about?
What do you see in the future?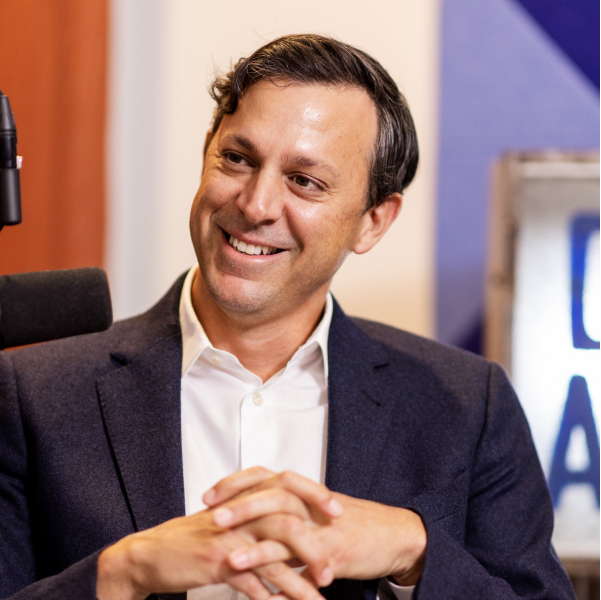 Tim Lugo
I think we're go, I think we're gonna look, five years from now and just see the, just see that growth still going. Mid-teens growth probably we're, we might have a blip or two around this current recession on this current economic pullback. Historically, though, that didn't really occur in 2008, 2009, significantly.
It was very minor. So I think we might have a little bit of a blip and then it just keeps growing. New technologies, new products coming onto the market. I talked about gene therapy. We, there are some other areas AI is going to eventually come into the world as well. So five years from now, it's gonna just be only better products and probably better outcomes for for our patients.
Dr. Grant Stevens
That's fantastic. Tim, it's been an absolute delight having you on the program. I've learned a ton and I know our guests, or excuse me, our viewers have learned a ton also. And I want to thank all of you for watching this episode and listening to it. Is there anything else you'd like to tell us, Tim?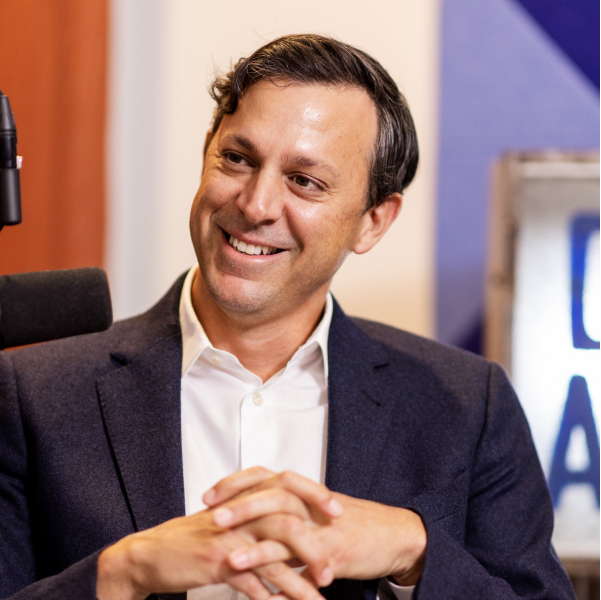 Tim Lugo
I just wanna thank you for having me. This has been really fun and as a listener of the podcast. It's gonna be fun to listen the list while I'm working out.
Dr. Grant Stevens
Good. And we'll have to have you back on and let's talk about AIS. In Miami for sure. And get some of those some of those companies on the AIS podium.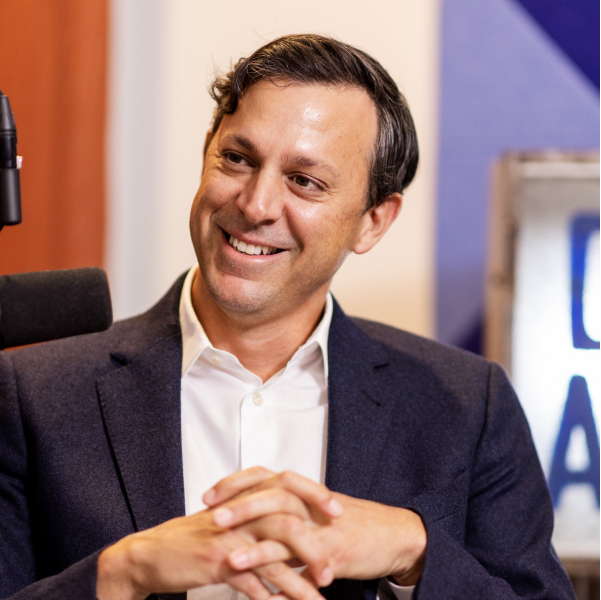 Tim Lugo
Definitely. I love attending AIS. I always learn so much when I go there in Miami. That's gonna be a fun time. Exactly.
Dr. Grant Stevens
Okay, safe travels back to the Bay Area. See you soon.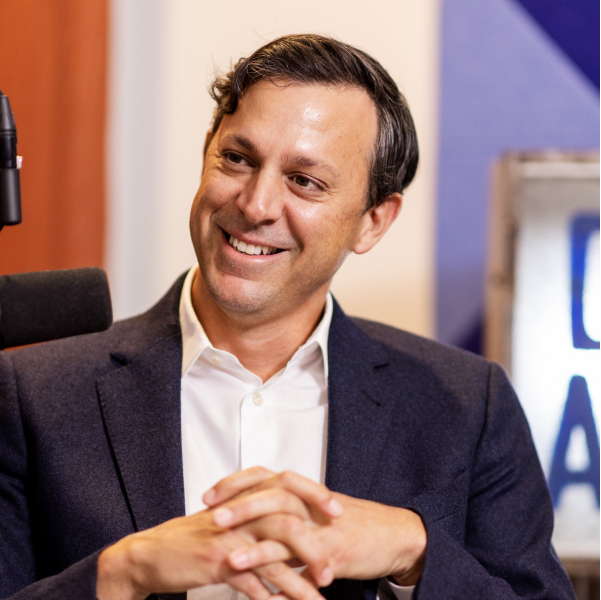 Tim Lugo
Thank you for having me.
Subscribe to
The Technology of Beauty
Produced and co-founded by Influx, The Technology of Beauty is the podcast of renowned plastic surgeon Dr. Grant Stevens. Tune in to hear interviews with the innovators and entrepreneurs and who are shaping the future of aesthetics from the industry side.