Meet Botox Pioneer Dr. Jean Carruthers
Ep. 40 - Dr. Jean Carruthers
Dec, 2021
Want to be on the show?
In this episode, Dr. Grant Stevens discusses both the history and future of Botox with the Canadian eye doctor who is credited with spearheading its use in cosmetic applications, Dr. Jean Carruthers.
Having used botulinum toxin as an ophthalmologist to treat blepharospasm (a condition that forces the eyes to involuntarily shut), Dr. Carruthers discovered that one of her patients loved what it did to eliminate wrinkles between the brows. She worked with her husband, a dermatologist, to pioneer the use of Botox for aesthetic purposes — and after becoming one of the first test cases herself, is proud to say that she "hasn't frowned since 1987." Find out what Dr. Carruthers predicts for the future of toxins in terms of new research, new applications, and new opportunities in this episode of The Technology of Beauty
---
Full Transcript
Dr. Grant Stevens
Welcome back to the technology of Beauty. Where I have the opportunity to interview the movers and shakers of the beauty business, and ladies and gentlemen, today is no exception. You're not gonna believe who we're interviewing today, Dr. Jean Carruthers, right here on our show. Thank you very much, Dr. Carruthers, for joining me. Appreciate it. How you doing?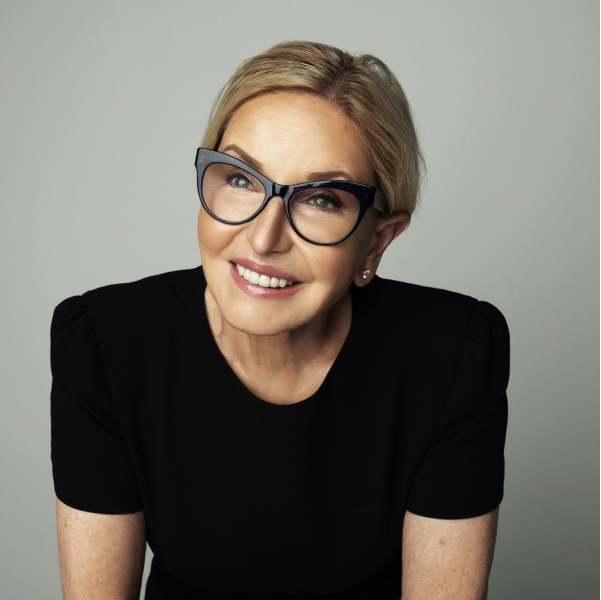 Dr. Jean Carruthers
Just great. Thank you very much and thank you for the honor of inviting me to your show. I think it's really creative that you're doing it well. Thank much and I think it's important. That's done. Thank you.
Dr. Grant Stevens
The Honor is all ours. Dr. Carruthers, I appreciate it very much. Thanks for joining and let's just start at the beginning. Where are you right now?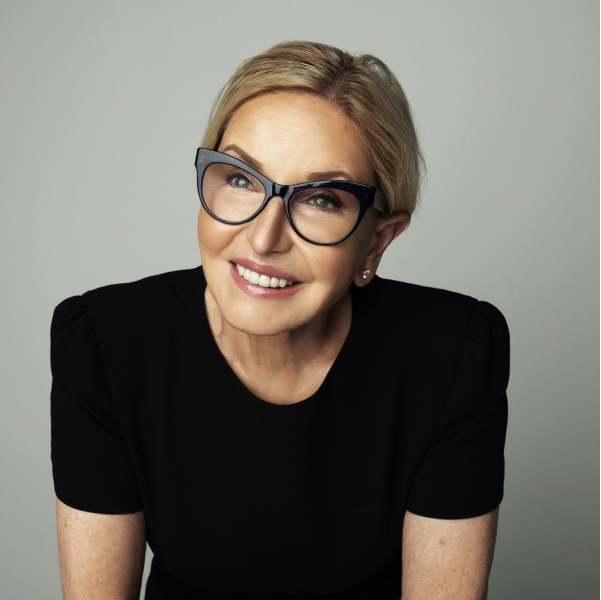 Dr. Jean Carruthers
Actually, I'm at Whistler just north of Vancouver. It's a great place in the summer for biking. And for winter, as for skiing.
Dr. Grant Stevens
Yes. We've been there. Erin and I have been there for Summer in Win Winter, and I need to first of all tell you hello from Erin. I was interviewing you today, and she wanted me to give you her very best wishes and so forth.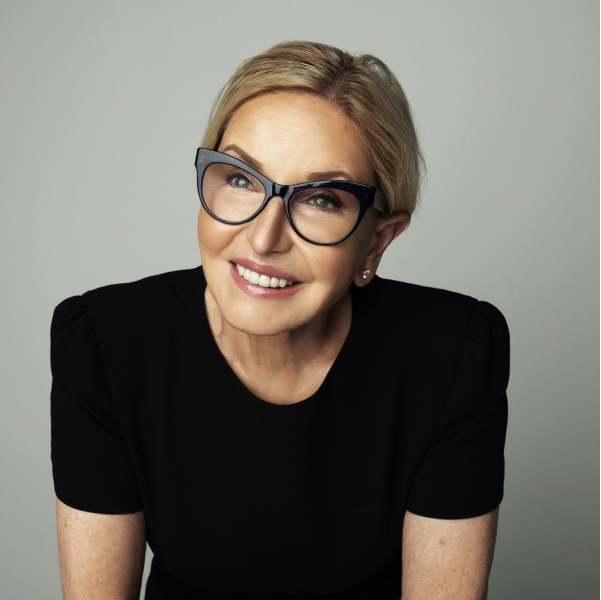 Dr. Jean Carruthers
Thank you so much and please give mine to her. I, she is wonderful.
Dr. Grant Stevens
She is. I'm very blessed to have her in my life, thank you very much. She's very special. Okay, let's start back. Let's talk about where were you born, where did you go to school and so forth. Let's go right to the beginning.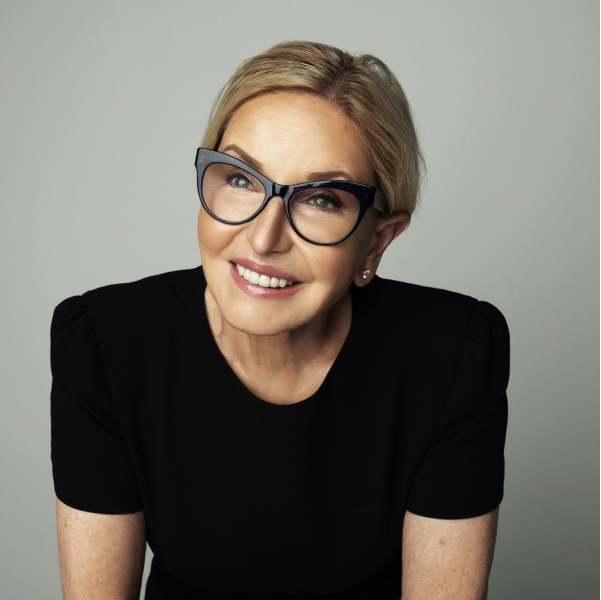 Dr. Jean Carruthers
Oh my goodness. I was, my parents were immigrants to Canada, from England. After World War II. So I was born. They've, first of all landed in the prairies. I was born in Brandon, Manitoba. That's, if you think of of something that's flat, Manitoba is really flat, like the prairies.
So I went to school initially there, and then we moved to Calgary, which is just close to the rock.And so I did school and high school there. And then after grade 12 we moved to Vancouver. So we I started at ubc, university of British Columbia. So I did science and then medical school at ubc.
Dr. Grant Stevens
Okay. And then did you do a derm residency?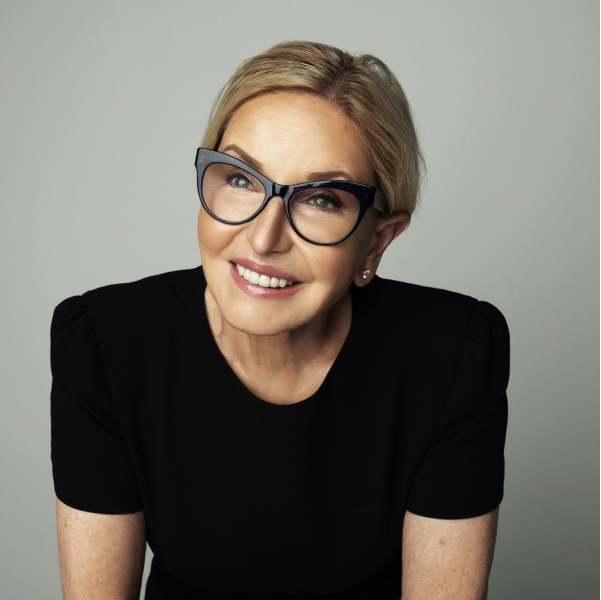 Dr. Jean Carruthers
No. I went to England to do an ophthalmology residency, at Moorefield Eye Hospital. I was actually first at the London Hospital getting known, and then I spent five very happy years at Moorefield Eye Hospital, which is an amazing place. So I learned so much there.
I was, I'm actually an ophthalmologist who's really also feeling very fond of every dermatologist and plastic surgeon. I blended all of this together.
Dr. Grant Stevens
You sure did. So let's see. You came back then to Vancouver. Is that.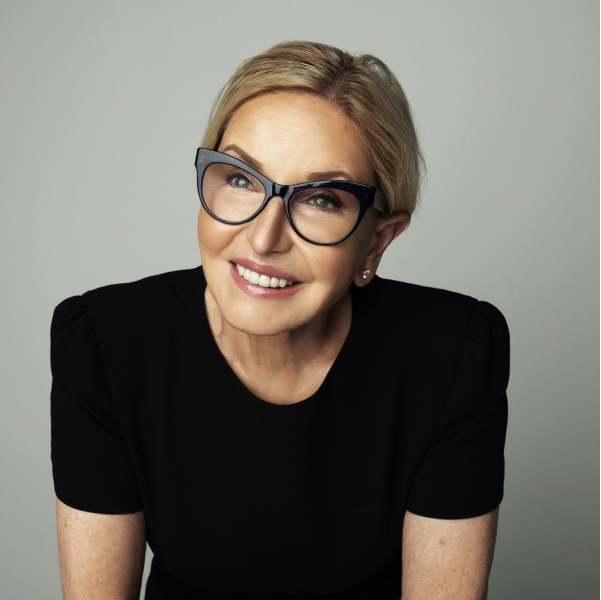 Dr. Jean Carruthers
Yes, we Alistair, my husband Alistair is a dermatologist. He trained at St. John's Hospital for diseases of the skin in London. So we came back to Vancouver and we could have stayed in London, but we wanted to have a family so that it just would've been so much more difficult over there. So we had three beautiful sons and now we have four grandchildren. On top of the three sons and their partners.
Dr. Grant Stevens
Congratulations. So you and your husband were partners then when you came and started your practice. Is that right? Or, I know you're ophthalmology and he's dermatology. Did you have the same office initially, or not?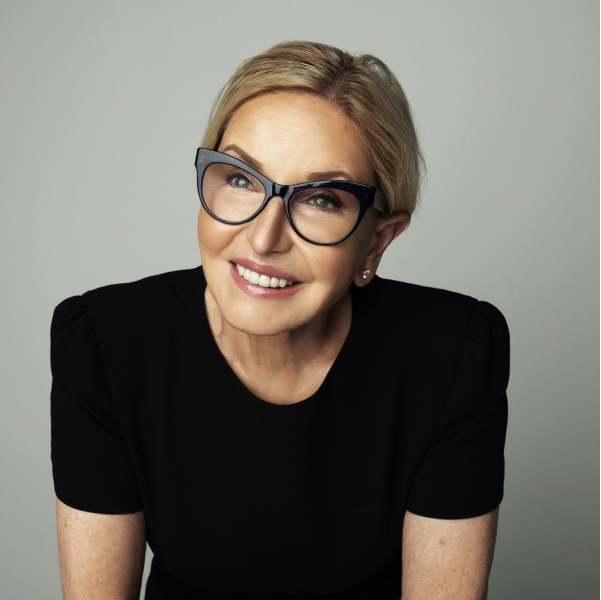 Dr. Jean Carruthers
Not initially. Initially we were still realizing that we were separate. Then I actually started to get interested in botulinum toxin. And at the same time, Alistair got interested in Mohs surgery, the Mohs micrographic surgery for the treatment of skin cancers. And it was a happy coincidence that he was accepted in 1982 for a fellowship at the Pacific, I'm sorry, at uc SF in San Francisco.
And I was accepted at the. I the Smith Kettlewell Institute for Visual Sciences. And I worked with Alan Scott there. So that's how I got my early training in botulinum toxin, is from the genius himself, Alan Scott.
Dr. Grant Stevens
And was that initially for blepharospasm as opposed to wrinkles?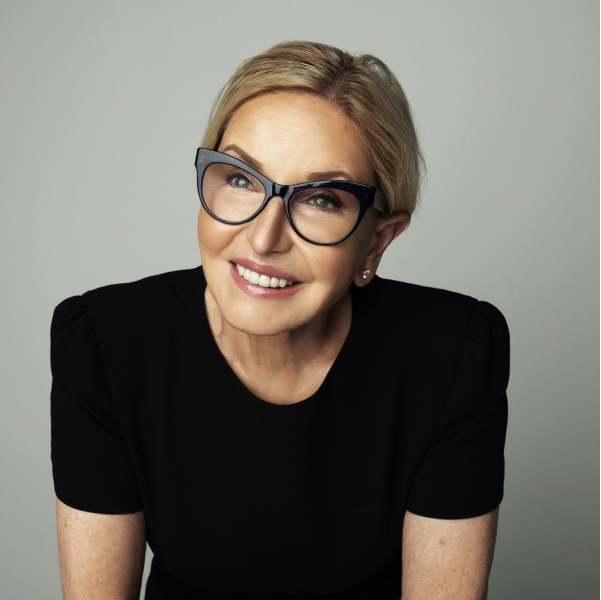 Dr. Jean Carruthers
No it was actually for strabismus, Alan. I was also a strabismus surgeon. I was a strabismologist, if you wanna call it that. Reen up misaligned eyes. I had been fiddling with adjustable suture surgery and all kinds of different ways to straighten eyes. And then Alan came along with this idea that you could inject botulinum toxin into the, one of the paired horizontal rectus muscles, and it would weaken it, and the other muscle would take up the slack, the eyes straight and the infusion, the ability to use the eyes together, which is we all have, or most of us have in our brains will then lock the eyes together again.
Was brilliant. It was such a clever idea. And but how do you get the juice in there? And that's where Alan's partner art Jam Polski came in because he designed an EMG machine. It's a little black box. It's not like those EMG machines that we know from neurology that are like Assyrian door gods. This is just a little portable guy, with a 25 gauge one and a half inch needle, which was Teflon coated. So you could put a few drops of local anesthetic in the conjunctiva and slide this needle into the motor end plate, which is an inch back. So it said, takes good hands. To do that kinda thing. Luckily on the face, the motor end plates are everywhere. In The eye muscles.
Dr. Grant Stevens
And the muscles. So then how do we get from there? So from strabismus, I'm having a hard time saying, strabismus. Strabismus. How do we get from there to wrinkle?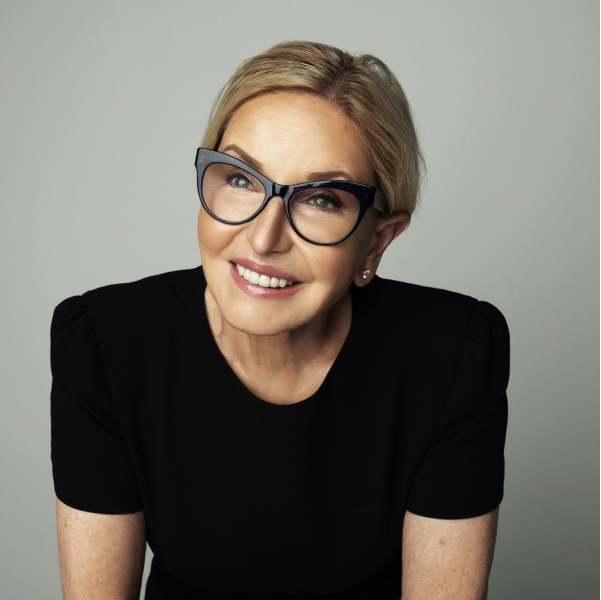 Dr. Jean Carruthers
It was you mentioned already blepharospasm. And these poor people in those days, the only prob only help they had was various drugs and oral drugs, which really didn't help them cerebrally, but did help with the spasm and the other thing with surgery on the neck muscles. Okay, so these two people are spasmed up and their eyes are closed, and they are 20/20 vision, but they can't drive a car. They can't cross the street. They can't earn a living. And so Alan decided it was his idea that he would use some botulinum toxin on the orbicularis oculi. And that's a home run. Suddenly you've got people who are normal. Again, they could drive a bus full of other people.
And it lasted three, four months. It's like a miracle. And for quite a long time, patients were seeing each other on, as they went through life saying, I know what you've got. Because that person didn't know what they had and they didn't know something could be done about it. And these patients were going tell 'em, you should go and see and tell, whichever doctor in that city was treating blepharospasm. So it was one of those patients.
Now, usually when you treat a blepharospasm patient with botulinum toxin, they are so grateful. They are so polite. They're never late for an appointment. They're just amazingly, it just restores them toward normal life. So as one of those patients who did a very unusual thing, she got angry at me.
She said, you didn't treat me here, pointing to her medial brows. And I apologized to her and said, I'm so sorry I didn't, because I didn't think you were spasming there. And this is the immortal line. Oh, doctor, I know I'm not spasming there, but every time you treat me there, I get this beautiful untroubled expression.
And so that's what I took home, that dinner that night to Alistair. And remember, we've got three sons and all the chaos that comes with young kids. And so I don't know if it really sank in that by then. We were sharing an office. So then I showed him the next day. Now we just happened to have the most lovely receptionist, Kathy Bickerton-Swan, who had now seen for several years, all these patients of mine coming in.
Always grateful. Always a great result. Always everything's safe. And so she had really good frown lines. So we said, Kathy, how would you like to have us treat your frown lines? And she said, sure, whatever. She knew it was safe. And they didn't really bother her, but she, was a very positive person.
And two days later, Alistair was a convert. And she's the lady who, she, we've published her pictures and she still still communicate with her. She is not doing the treatments now, but it was so wonderful to see with just one patient, you could see that something really worked instead of hundreds of patients.
Dr. Grant Stevens
And what year was that?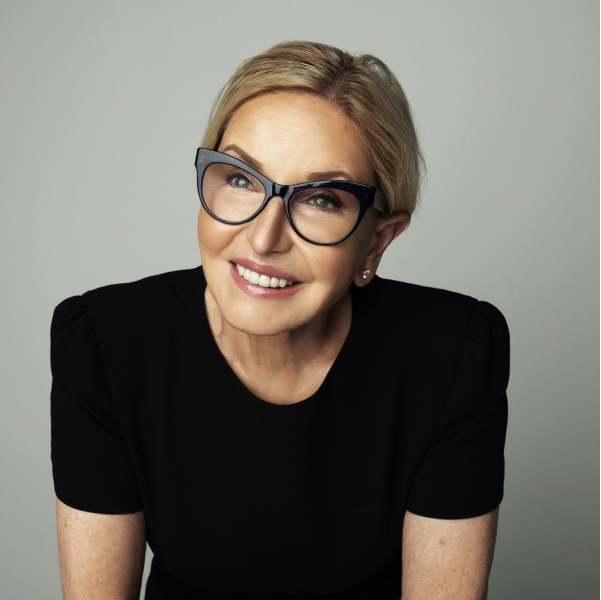 Dr. Jean Carruthers
That was 19, that was 1980.
Dr. Grant Stevens
And that was patient number one for aesthetics.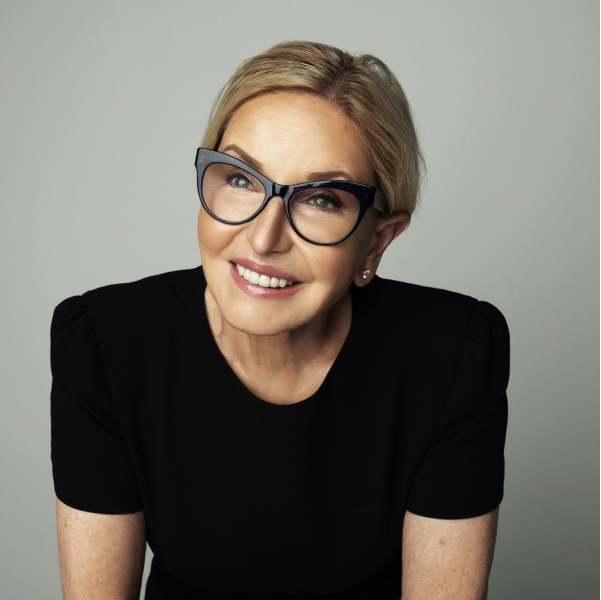 Dr. Jean Carruthers
Patient number one.
Dr. Grant Stevens
Yeah. Darn. 1987. I have to make a note of that. That's crazy. Okay, so now you, and announced or see this, it's your employee, you see this miracle, and then who did you tell next? Or did you do treats some more of your patients and then tell, or how did what happened?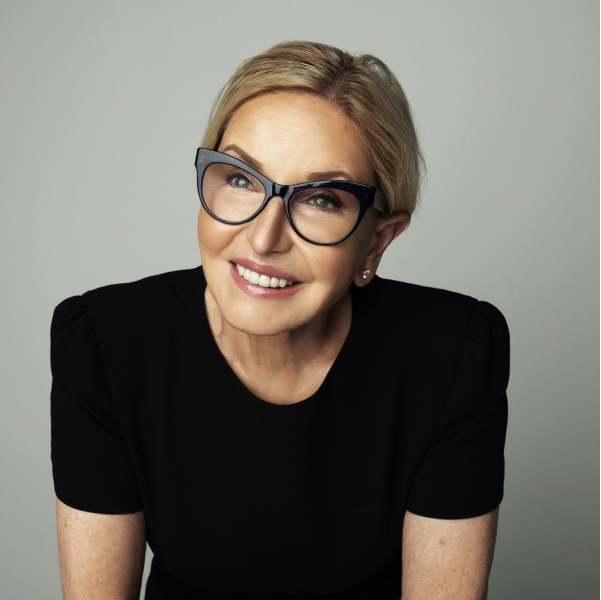 Dr. Jean Carruthers
This is lucky because they're both academics. We decided to do a proper research study. So informed consent and, all the bells and whistles. And then there's the problem of recruiting patients.
Dr. Grant Stevens
Sure. To put poison in their face.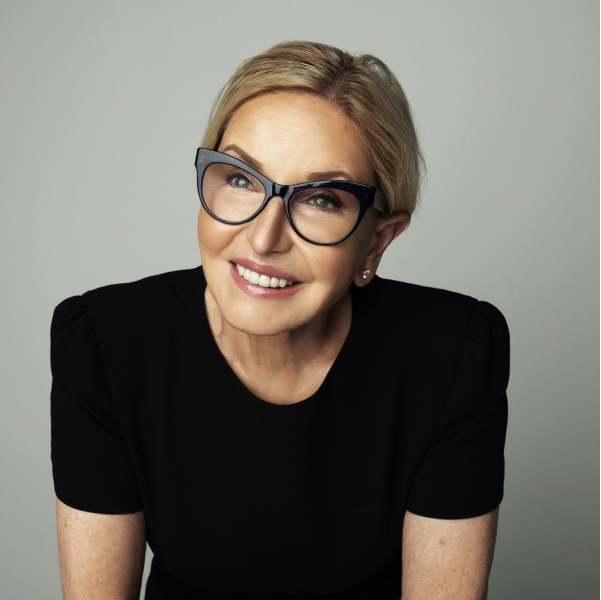 Dr. Jean Carruthers
Yeah, these are really smart people. I had a terrible poison. I heard it's terrible poison. Why would you do that? So I said to Alistair, I've got some really good frown lines. Treat me. So he treated me. And then we'd hear this, oh no, I couldn't. It's a poison. And then I'd pull out the picture of my huge frown lines before and I'd pull my bangs back and say, what do you think? And they'd say, Do it. That was just like that. It was just instant. And I haven't frowned since 1987.
Dr. Grant Stevens
I bet. In the pursuit of beauty. That's right. Your first study had how many patients in it?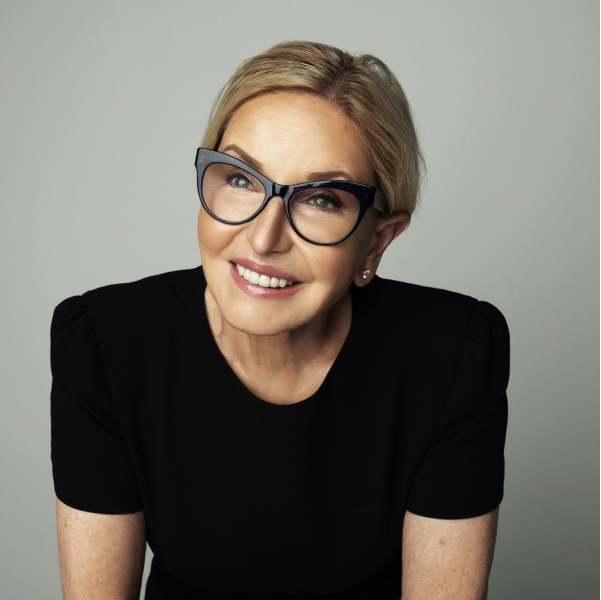 Dr. Jean Carruthers
Only 18.
Dr. Grant Stevens
And you followed them for how long?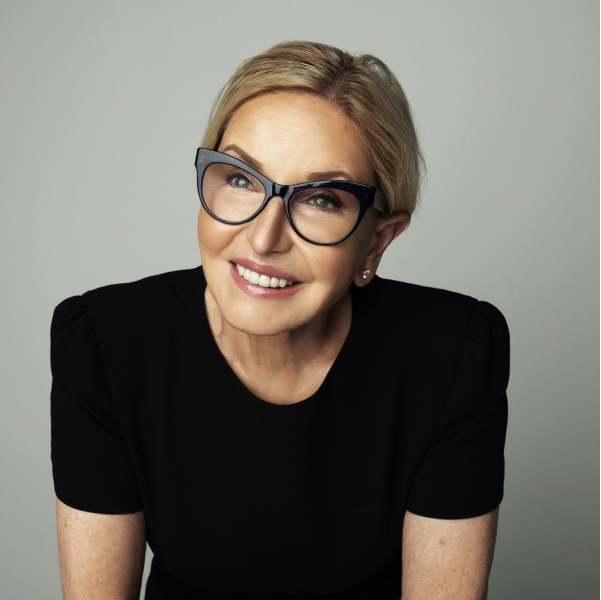 Dr. Jean Carruthers
We followed them for about six months and we actually longer a year, I'm sorry. And we had one patient who lasted about 11 months, but most people lasted around three, four months.
Dr. Grant Stevens
Did you find that most people came in every three months or would they go longer?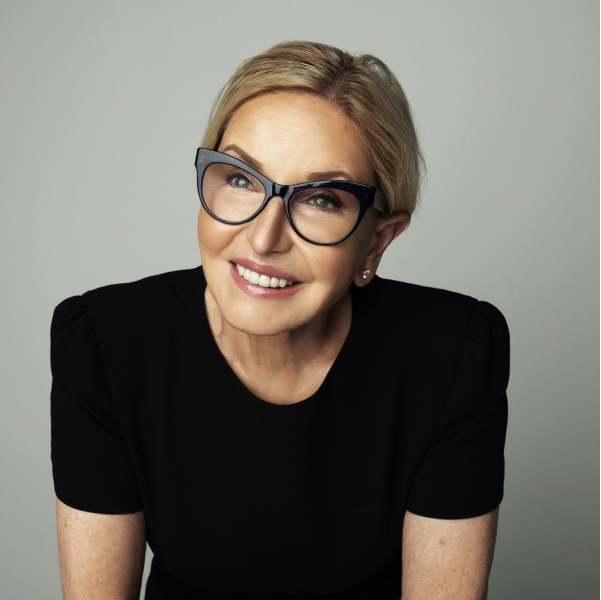 Dr. Jean Carruthers
Oh, we only treated them once and then followed them.
Dr. Grant Stevens
I beg your pardon. So then early on, you mentioned the spasm patients coming in, I think you said about every three months by the clock as they were symptomatic. Did you find this early on? Did you find the same thing with the Botox for wrinkles or would it, would they last longer?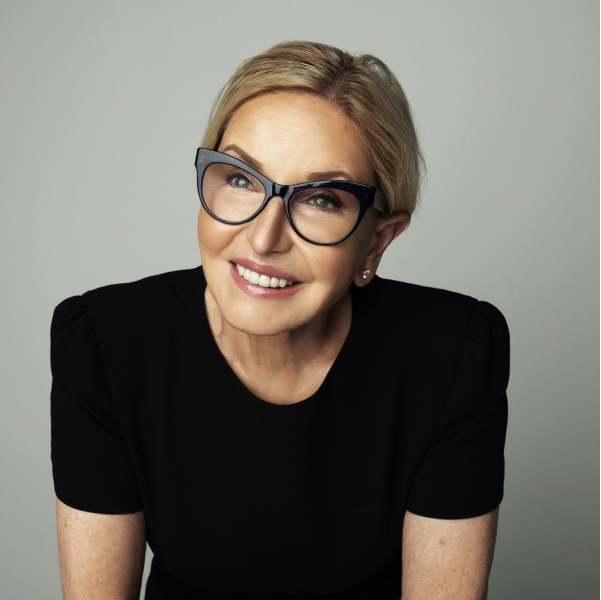 Dr. Jean Carruthers
I think that the spasm patients, it's they probably last initially about three, four months. But as you keep on treating them they actually seem to get some biofeedback and they last a little bit longer, maybe with the bilateral blepharospasm, maybe four or five months.
Is a different story with the uni, uni un unilateral people, the Hemi facial spasm, because you can't really treat them a full treatment on the spasming side because you just wiped that out. And then this side looks, they look two asymmetric, to undertreat them and then treat them more often in order to give them a nice balanced look.
Dr. Grant Stevens
I see. Okay. You are doing the aesthetic patients, you put those people in and then you report your study 11 months out and you gave them one shot one treatment. And then how did the community react? The large medical community, not just derms or ophthalmology, but just the whole medical community, cuz it sounds crazy here, you're gonna put poison that causes lock jaw into people's faces in the pursuit of beauty. So on its surface, it sounds crazy.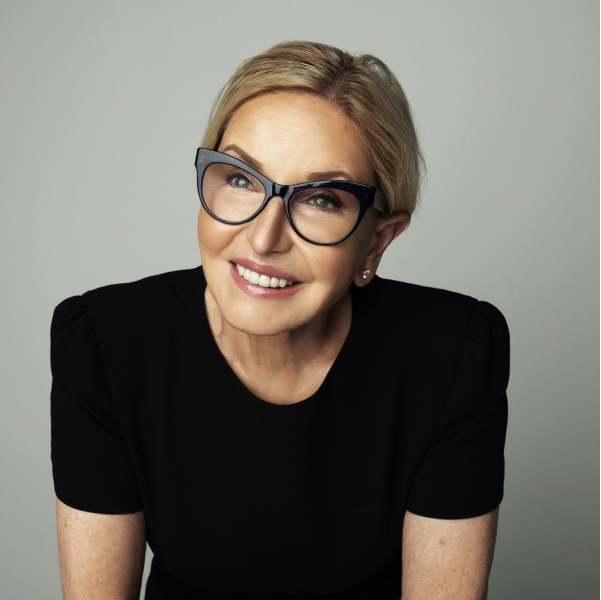 Dr. Jean Carruthers
That's exactly how it sounded to them. Exactly. Then when we gave, I actually gave the first paper in in at the A S D S meeting, American Society for Derm Surgery meeting in Florida. And there was a deadly silence in the room. Normally there's a buzz deadly silence.
That was the first time I experienced that, and then people came up to me afterwards and said, that's a crazy idea. That will go nowhere. And then, how could you use something like that? Poison on something so frivolous as wrinkles? Dismay disgust, anger. But you realize that, only saying that cuz they don't understand.
They haven't absorbed it yet. So that is a big stimulus. So that's why we got really busy and in the in the nineties and and early two and 2000 we still are doing it, still educating people. It's a question of educating people who understand and then sitting back in amazement seeing that what they're doing with it.
You're learning from them as well. It's it, and it's opened up this amazing channel of communication. Between, as you were saying before, dermatology, plastics. Ophthalmology, ENT, facial plastics, neurology you name it.
Dr. Grant Stevens
GI. Neurology. All the therapeutic uses. Neurology. Neurosurgery. It's actually amazing.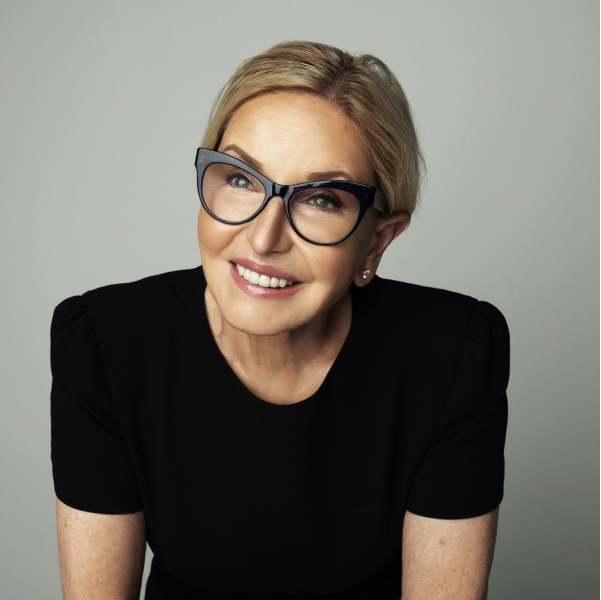 Dr. Jean Carruthers
It's a new community. It's a worldwide community because of this amazing molecule.
Dr. Grant Stevens
Amazing. What do you think about these new toxins we keep hearing about with longer duration? How do you think that's gonna affect the market?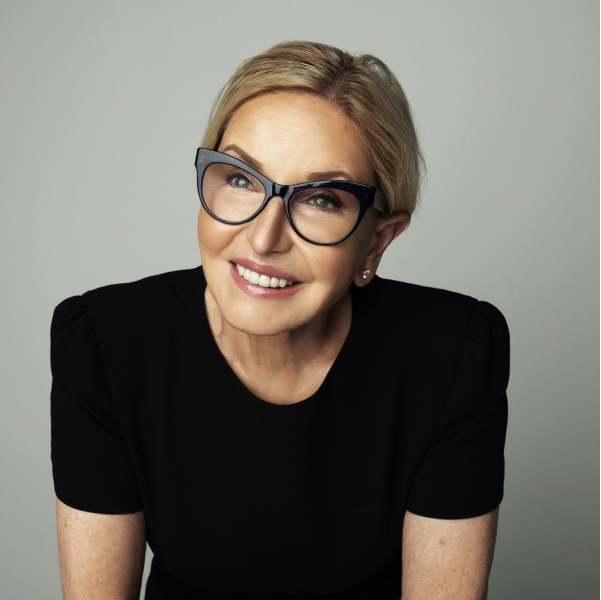 Dr. Jean Carruthers
Oh, that's a really interesting question. First of all I think that we've already seen with the recent high dose studies for onabot, abobot and inco, we've seen that by reducing the volume of diluent. Half, you can double the length of time that the neuromodulator lasts. So the registration dose, say of 20 units of onabot will last twice as long.
Dr. Grant Stevens
By making more concentrate.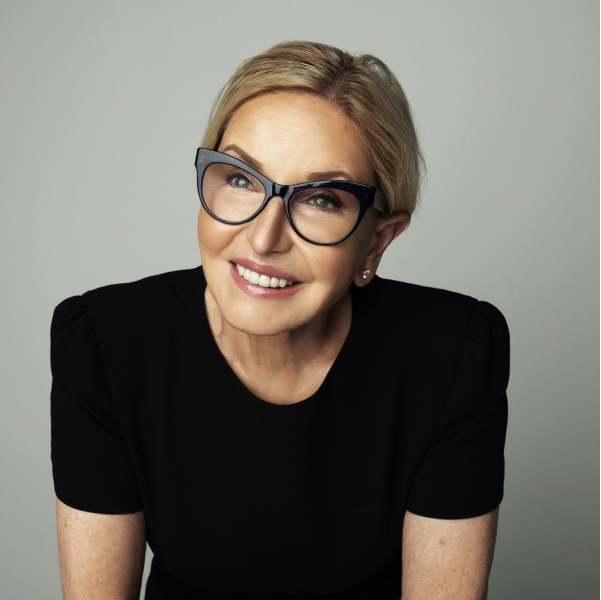 Dr. Jean Carruthers
Yes. For speaking about abobot, John Joseph calls it "big dog on a short leash."
Dr. Grant Stevens
John's in this community. I know him very well. In fact, he's operated in my operating room in re del Ray. I know him very well. I've never heard him call it Big Dog on a short leash, but I can hear him saying that for sure.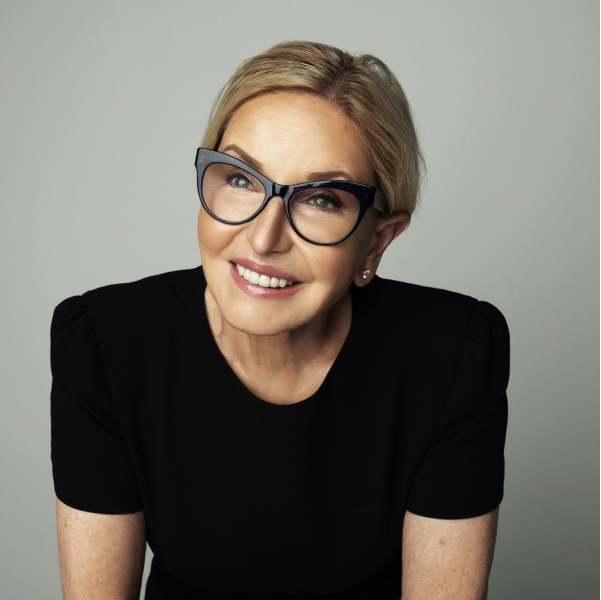 Dr. Jean Carruthers
So I think we have to realize we already have three very long acting neuromodulators. If they're used the proper way by reducing, not necessarily increasing the dosage, but reducing the diluent. That is an absolutely amazing thing, and we saw that with all three of those A neuromodulators.
So now we look at the new kid on the block, Daxi. And Daxi is not yet approved. I've been in contact with Revance saying, hi, have you been approved yet? And the answer is, we're not telling you. We don't know. But I think that I did actually communicate with them and suggest that they did a high dose study themselves.
And they said to me that's a really good idea. But Johns have already suggested that. So I think that there's a real new understanding. This is why I think we're still, we're learning so much about this amazing molecule cuz what's in the syringe? It's not just the neuromodulator, it's the saline.
And so we can adjust the effect not only by increasing or decreasing the dosage, but we can adjust it by increasing or decreasing the diluent.
Dr. Grant Stevens
Okay. And isn't there also a peptide in the Daxi? Is that an active peptide or is that just a byproduct of the production? Is that what accounts for the longer duration?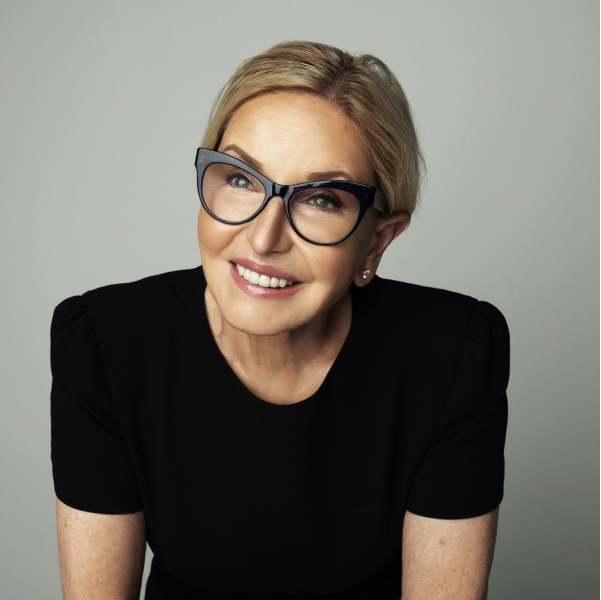 Dr. Jean Carruthers
That's what they say. That it, it actually is creating a climate where the molecule, I don't think it diffuses as much. It's, makes it a more focused treatment.
Dr. Grant Stevens
If one were to take a typical Botox, an Allergan Botox bottle of a hundred units, what would one dilute it with in order to have the longer duration that you're referring to, how many CCs of saline?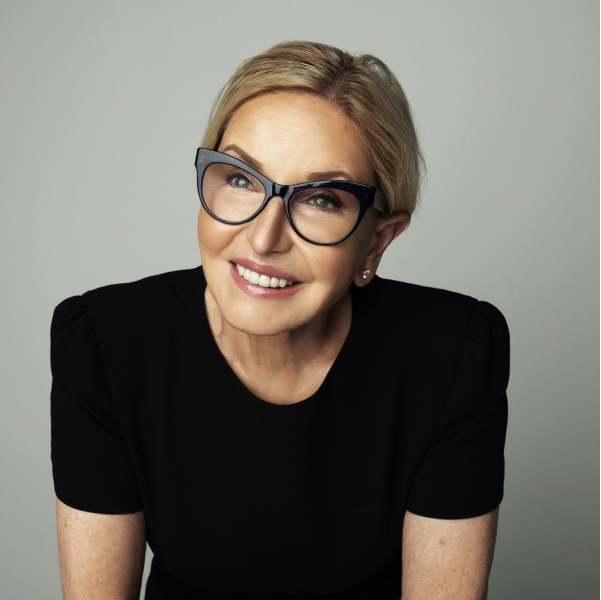 Dr. Jean Carruthers
Yeah. So Sue Ellen Cox was the lead author on the study. And she went from two and a half down to 1.25 CCs in, in the vial.
Dr. Grant Stevens
And that doubled the duration?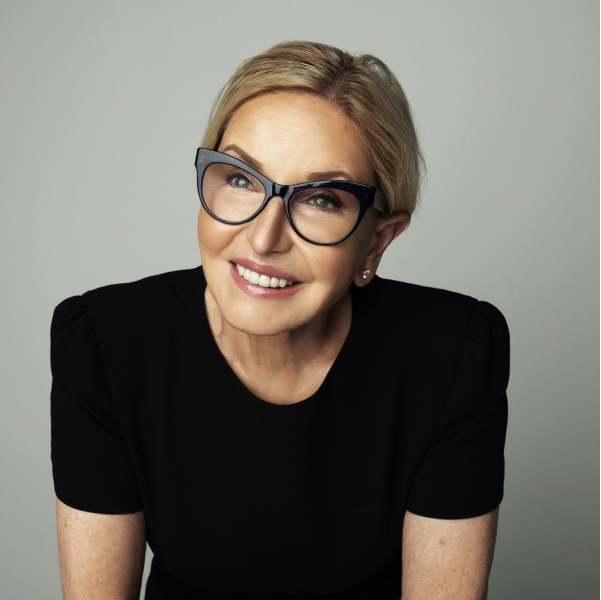 Dr. Jean Carruthers
And that doubled the duration.
Dr. Grant Stevens
I'll be darned. So just the dilutant. So that's more concentrated that I imagine. Are you putting in as much in every spot or are you putting in less because the the dose is, higher, per say CC or 10th of a CC.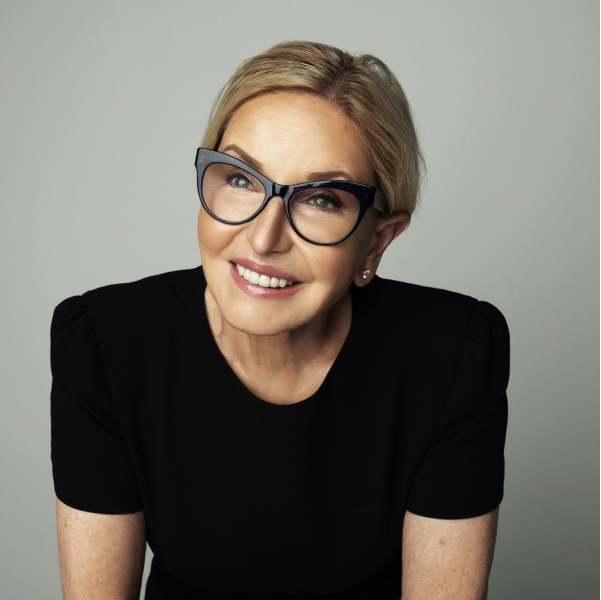 Dr. Jean Carruthers
Yeah. You're putting in less volume in each place. But you're putting in the same dose.
Dr. Grant Stevens
Oh, you're the same number. You're putting in the A number of units.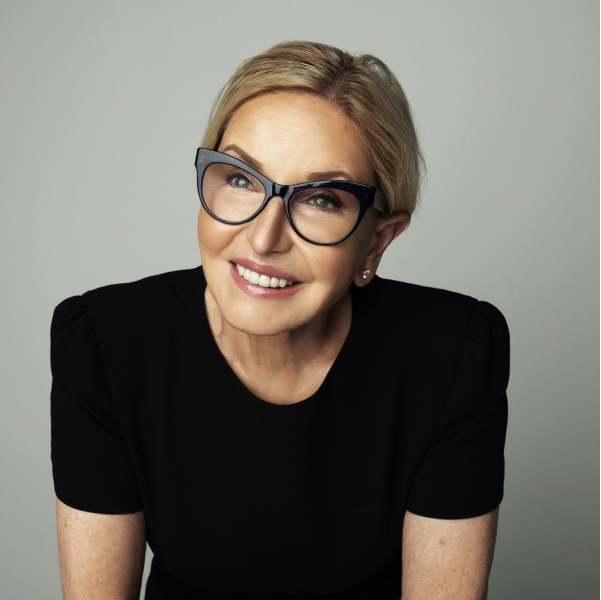 Dr. Jean Carruthers
Yes. Same number of units. Exactly. And but that's the delete.
Dr. Grant Stevens
I'll be darned. That's amazing.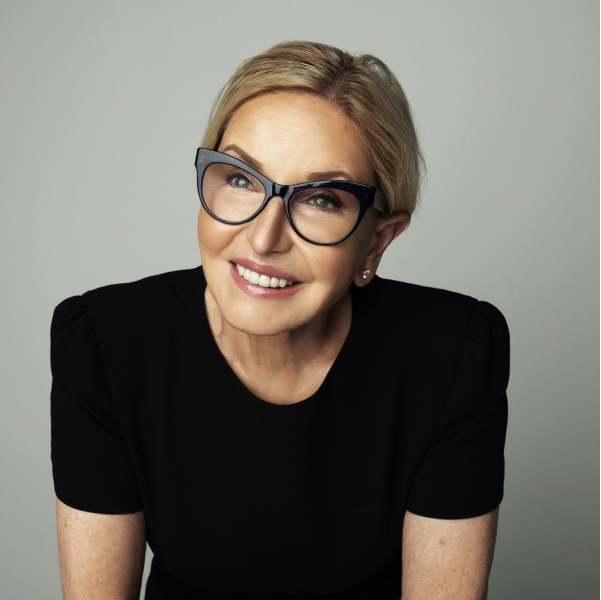 Dr. Jean Carruthers
Whoever thought that would happen? I think it happened because of Covid and as a secondary effect of Covid, because revamps were all set to get their approval November 25th last year, if you remember. I do. And everyone was waiting with bated breath and it didn't happen. And it didn't happen. And I don't know when, and I think the problem was cuz of Covid that the FDA wasn't able to come and inspect them.
So I'm hoping that is over now that we're seeing the American people so beautifully vaccinated and I'm hoping that we see that soon. But that was the stimulus. It gave that gap gave the other companies time, to do a high dose.
Dr. Grant Stevens
So what do you see in the future then as we compare and contrast Daxi with the other available toxins, neurotoxins.
Do you think that Daxi will have any impact with its perceived longer duration? Or do you think that the Botox, Xeomin, Dysport, or that they will go the other direction and have different dilutents or concentrations? What do you think the future holds?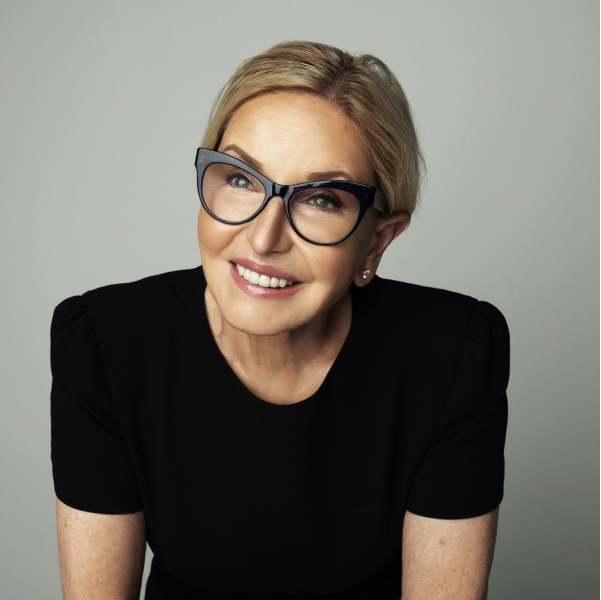 Dr. Jean Carruthers
I think that this is a really fertile place for us to really in investigate. For example, there's Now men like to have some, a treatment that lasts at least six months. Yes, I've observed in, in my office. Men are like, I'm busy. Don't make me wait in your ra. You know what I'm saying? And so I think that there's a huge market that's untapped. Men are, I think it's, there's 4.7 million men in Canada who are potentially interested in neuromodulator. And so you've gotta grow that up by 10 times in the United States cuz your population is 10 times. So that's a huge marketing opportunity. If you could say to man, we have a neuromodulator, we'll give you a very elegant, refined result.
You will look natural, you will look very, you will look very handsome with this and it will last you a good six months, maybe seven. I think you'd have men signing up for that kind of. Now if you've got somebody who has let's look at the other end of the market. Let's look at e whatum talks in E, which comes on in 24 to 48 hours and last.
Two weeks. There's no high dose study being done on that yet, or low volume study done on that yet. Awesome. So maybe you could get, you could adjust the length of time that the short acting toxin works. Maybe you've got, you are in the Los Angeles area. Maybe you've got an actor or actress who has a particular role and they have to change appearance during the role.
That would be perfect for e. Just looking at that now. What about the regular the regular people out there? They're happy with somewhere around four to six months, I think. Cause they also get fillers.
Dr. Grant Stevens
Yes. It's ideal duration.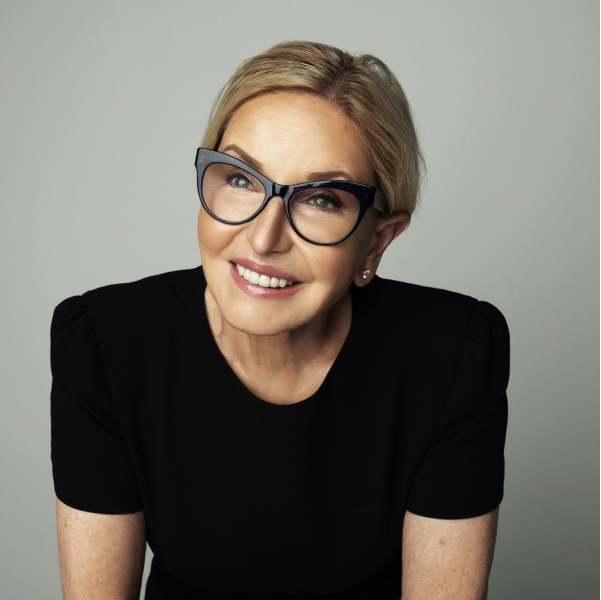 Dr. Jean Carruthers
Ideal. So if you could just make the neuromodulator last, even another month. It would jive with the filler and how long it lasts. And probably jive also with having other energy-based device treatments. And I think it's I think there's just so much new research that needs to be done. So I see the future right now as being. Really full of tons of research projects for everybody answering specific questions about particular unmet needs.
Yes, there has to be something about the way the neuromodulators we have to date have not lasted longer than four months. That has to be part of the reason that men are saying, nah I'll just won't, I won't do it.
Dr. Grant Stevens
Men are pretty big babies and we don't like to have sharp things in our face and needles stuck into us and with women, beauty knows no pain.
But with us scaredy cats, like myself included, I don't, you come at me with a needle and I get jump. If you could give it to me once a year, I'd take it.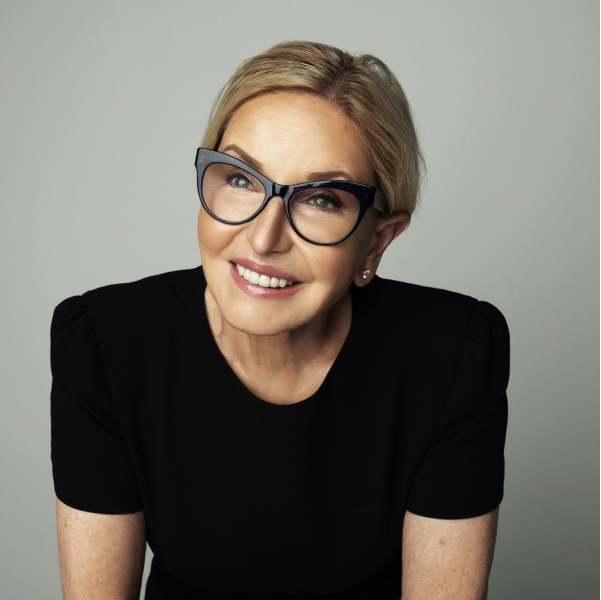 Dr. Jean Carruthers
There you go. There you go. Fantastic. But the other thing that's happening, I think the more of the future is I think we're going to see continued hybrid working so that zoom.
It is Zoom or doom. And if you look at what's happened to all of us in the last 15 months, we've got very used to using Zoom to do consults with our patients. To do meetings like this academic meetings like this to do to have discussion groups. So then Stanford did the research and showed that 40% of the time when we're on a Zoom call, we're looking at ourselves.
Dr. Grant Stevens
Is that right? 40% of the time.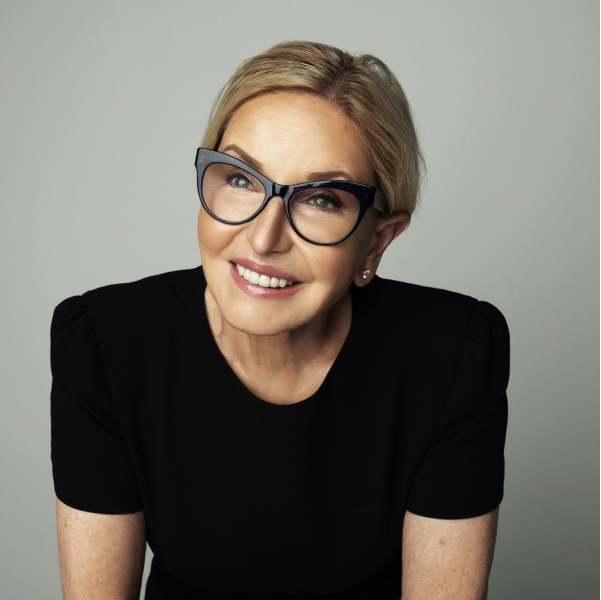 Dr. Jean Carruthers
40% of the time. Which is one of the reasons that Zoom has been so good for cosmetic businesses. Absolutely.
Dr. Grant Stevens
We talked about that earlier today when I was taping. And men in particular, let's pick on men a little bit. Men typically, historically pre covid would brush their teeth and shave in the mirror that, so that was like five to 10 minutes a day. And now in this zoom era, men are staring at themselves. I didn't know 40% of the time, but they're calling me and talking about their wattle here, their Turkey deformity, their eye bags, their skin. And my business has exploded with male facial plastic surgery and non surgicals especially.
And it's thanks to Zoom and the zoom lift and all the other things. We talk about the tech neck and all these crazy things that are going on post Covid and in the Zoom era. So I completely agree with you. It's fertile ground for sure. Now let me check the, so I know you have a hard stop coming up and first of, first off, I want to thank you so much Jean for coming onto the technology of beauty.
It is such an honor and such a privilege to have you on the program. So thank you from the bottom of my heart. Is there anything else you would like to tell your adoring fans before we bid farewell?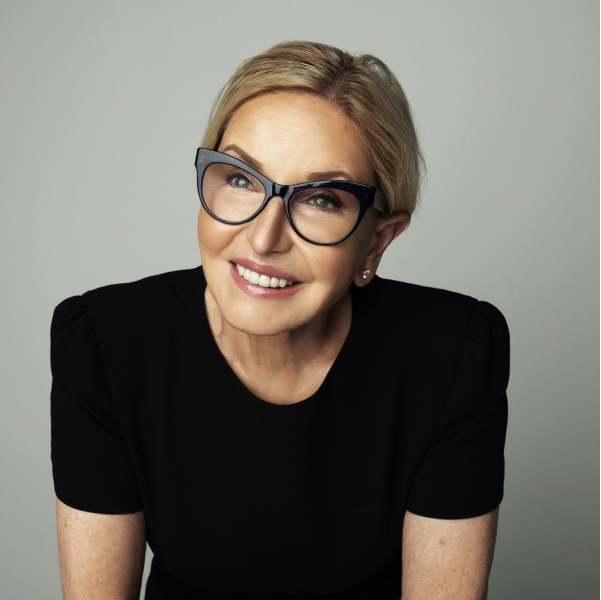 Dr. Jean Carruthers
I'd just like to get you to say a very big hi to Erin, hope that I get to see both of you again very soon. And congratulations to you for this wonderful podcast.
Dr. Grant Stevens
Thank you so much. It's a ton of fun. If you think of people who should be on or suggestions for me, I'm open to a, any and all suggestions, it's an absolute blast to, to do it and get to know people better and put people together, industry professionals like, like yourself, and even finance and put people together.
And I can't wait to see you and give you a hug, and tell your husband hello from Grando and. And have a lovely weekend and I look forward to seeing you soon.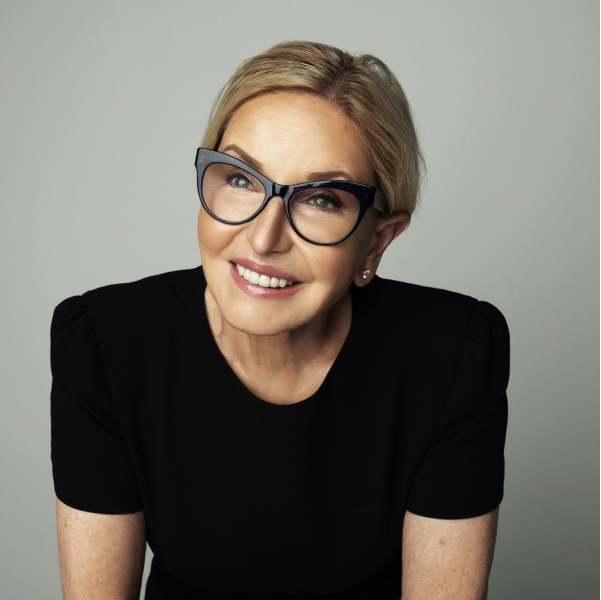 Dr. Jean Carruthers
Thank you so much.
Dr. Grant Stevens
Okay, you're welcome. And I'd like to thank all of you for joining us on this very exciting episode of The Technology of Beauty, where we had the opportunity to get to know Jean Carruthers.
That's Dr. Jean Carruthers and I look forward to seeing you each and every Tuesday on the technology of Beauty. Stay well.
Subscribe to
The Technology of Beauty
Produced and co-founded by Influx, The Technology of Beauty is the podcast of renowned plastic surgeon Dr. Grant Stevens. Tune in to hear interviews with the innovators and entrepreneurs and who are shaping the future of aesthetics from the industry side.