Meet Dr. Greg Mueller. The Inventors of Aesthetics Series No. 3
Ep. 60 - Dr. Greg Mueller
Sep, 2022
Want to be on the show?
I love the combination of energy with suture suspension, because I felt like that could take a patient who might need skin removal and change them into a patient who wouldn't need it, and we could address the underlying muscles without having to open the neck.
A plastic surgeon practicing in Beverly Hills since 1998, Dr. Greg Mueller is first and foremost an aesthetic pioneer who counts the MyEllevate facial rejuvenation procedure and the Ovio360 Imaging System among his most significant inventions.
In this interview with Dr. Grant Stevens, he reveals the history and the line of reasoning behind how MyEllevate came to be. And for a special treat for our surgical viewers and listeners, the two doctors proceed to dive into a spontaneous symposium on the procedure itself in the kind of exceptional technical detail that can only be found on The Technology of Beauty.
---
Full Transcript
Dr. Grant Stevens
Hello everyone and welcome back to the technology of beauty. Where I have the opportunity to interview the movers and the shakers of the beauty business, and today is no exception. Today in the studio here in beautiful Manhattan Beach, California. We have my great friend here, Dr. Mueller.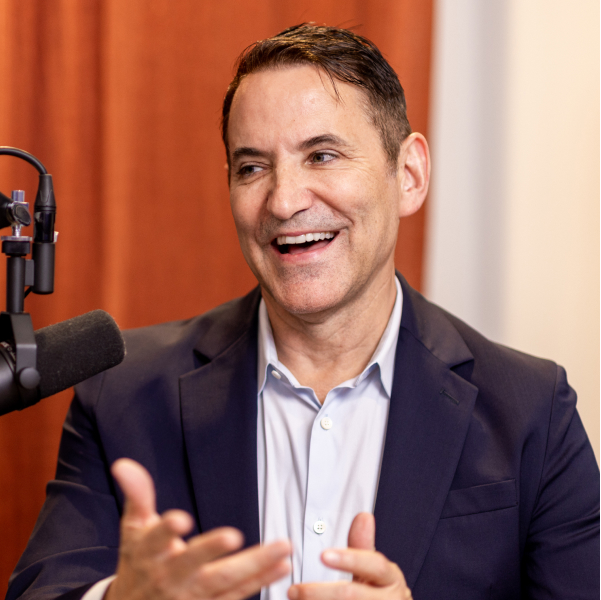 Dr. Greg Mueller
Thank you, grant. It's so great to be here. I'm looking forward to today to talk to you.
Dr. Grant Stevens
It's great for you to be here, Greg. So we're both physicians who is Greg to me. So he'll be Greg to you also. Is that all right?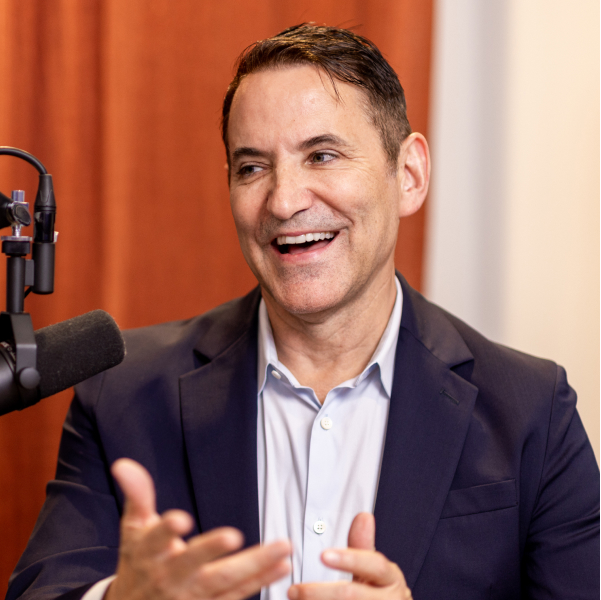 Dr. Greg Mueller
That's all right with me, yes.
Dr. Grant Stevens
Okay, cool. And he didn't have to drive very far. Unlike many of our guests who have to fly in. You drove how many minutes?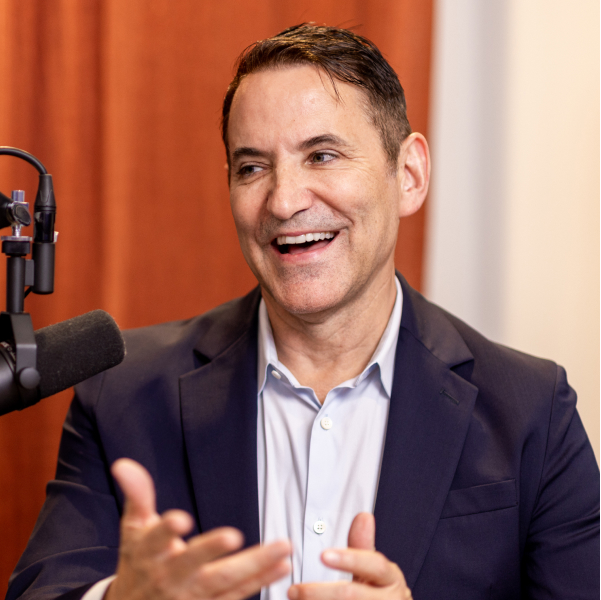 Dr. Greg Mueller
About 45 minutes from Beverly Hills.
Dr. Grant Stevens
Yeah. So he's a neighbor here. And a dear friend and today we get to meet and learn all about his product, MyEllevate. So again, thank you for joining us. Before we get to the product, I want to learn more about you. And I know they do too. Where'd you grow up?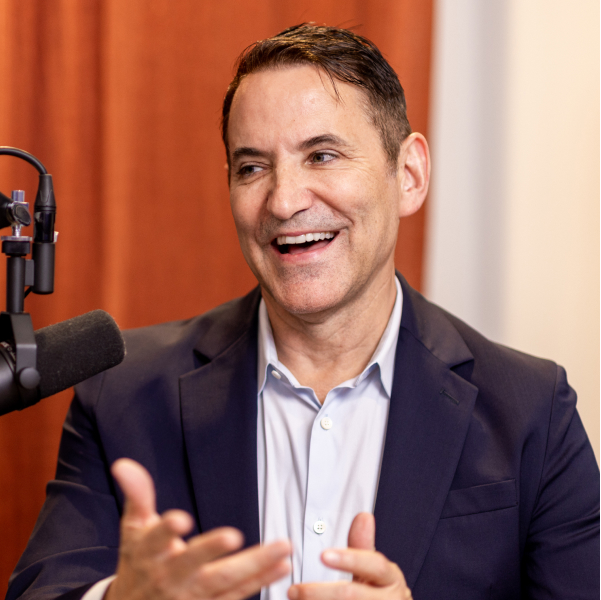 Dr. Greg Mueller
I grew up in Nebraska, a little town called Oola, Nebraska. Tiny little town. 5,000 people. Ever since I was a kid I was an inventor. I was always goofing around doing things. Almost became an engineer. Then went to University of Nebraska. And went to University of Nebraska Medical School and then figured I wanted to come to California.
It's where everybody goes. So I applied to general surgery out here and got into UC Irvine, and did my full general surgery training there. And then SC is where I trained in plastic surgery. And I've been in practice here since 1998.
Dr. Grant Stevens
Okay. And when you were at SC, it was when, from 96 to 98?
Multiple Speakers
Yes. With Randy Sherman. Yeah, I was gonna say great guy. That was with Randy. Yeah. Great guy.
Dr. Grant Stevens
Reminds me, I need to talk to Randy about something. I'm glad that came up. Yeah. He was a great chair and a great guy, and he's a St. Louis boy, and I knew him. He and I are about the same vintage, so I knew him. Yeah, years and years ago when he was a med student actually.
Okay, so you finish at SC. If you did plastics at SC in general surgery at Irvine . And then you went in private practice right here, terrific. And so how many years have you been in practice?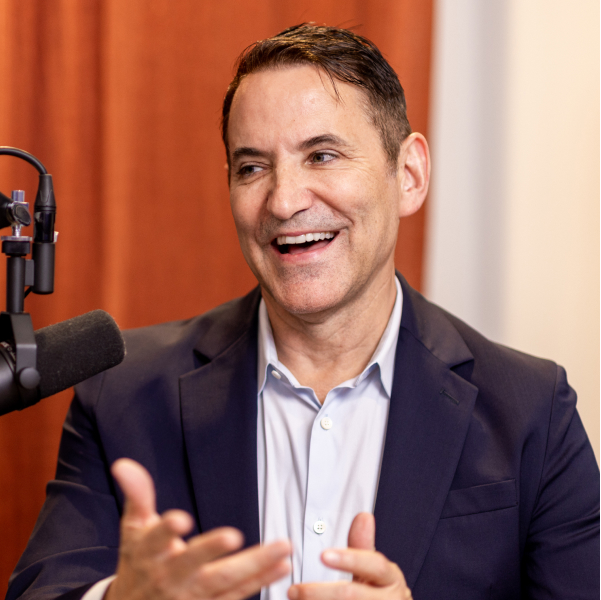 Dr. Greg Mueller
So I've been in practice for 23 years.
Dr. Grant Stevens
Okay. And are you a member of the Aesthetic Society?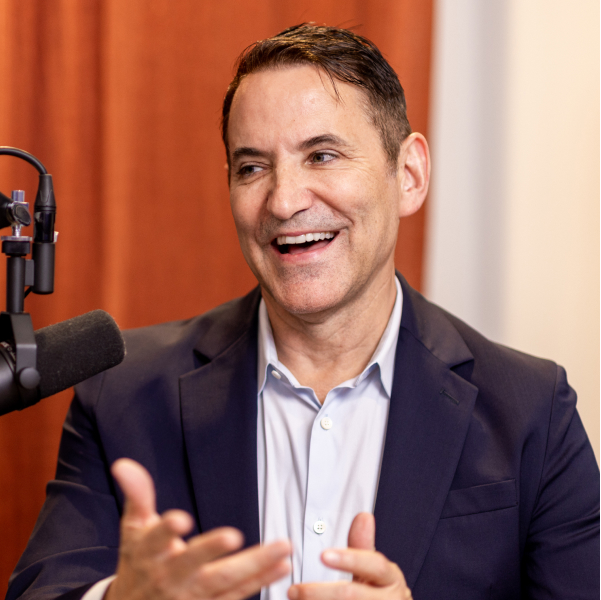 Dr. Greg Mueller
I sure am a proud member, yes.
Dr. Grant Stevens
Fantastic. Yes. Fantastic. The American Society for Aesthetic Plastic Surgery. So he is one of us. So you start your practice. And when did you have the idea of inventing this what is now called MyEllevate, which we'll get to in a minute. How did that all happen?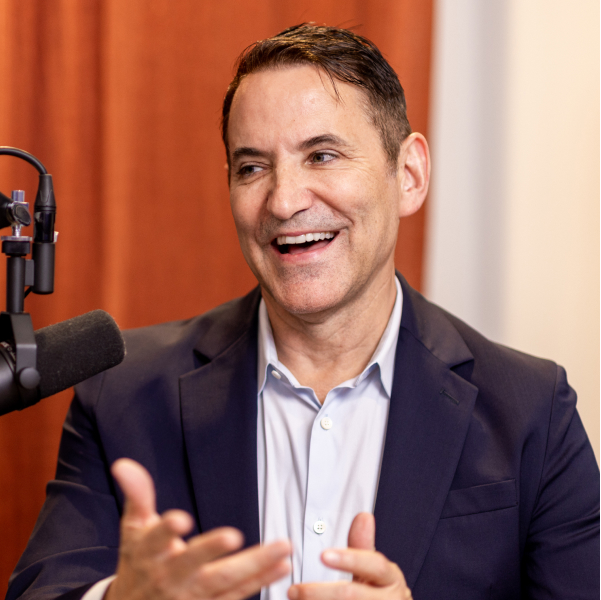 Dr. Greg Mueller
It's funny, grant, I, I trained in general surgery at UC Irvine, and in that process I did the two year research fellowship. My intern and second year I was doing open procedures, open, gallbladder surgery, all that kind of stuff. And then I did my two years of research.
When I came back, everything had converted to laparoscopic, so I had the opportunity to see open procedures and then I saw the evolution into laparoscopic. And I think that's what created that, that sort of drive in my mind to see the benefits of not opening certain areas to do procedures. Cut forward.
I go to USC, train with Randy Sherman, go out into practice, and I was opening necks, doing facelifts and necklaces in my practice. And I had patients who, sometimes didn't heal as evenly as I wanted them to, or they complained about the scar under the chin. And so early on in the first few years, I just thought there's gotta be a way.
To address those muscles underneath the neck without opening it. And, that's when I really started thinking like, is there a way I can sew underneath there without opening the whole neck and exposing everything? So I used this lacing for the first few years which I called a trampoline. I would open the neck and then place it after I did the corset platysmaplasty, Feldman's.
Dr. Grant Stevens
Oh, okay. And was that percutaneous?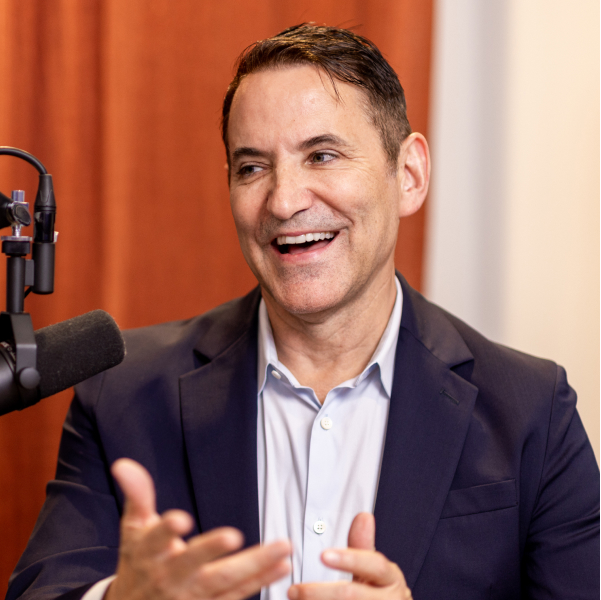 Dr. Greg Mueller
It wasn't percutaneous in the beginning. I would just do a little over sewing over the neck muscles to smooth my edges of the potis muscle. And the years went on and then I just thought, wow, there's gotta be a way I can sew those. And one day I was using my endoscope.
I was doing an endo brow, and I put my scope down into the neck just to look around, saw the light come through, the skin. I thought, wow, if I had a sewing needle that was illuminated, I could probably pass it under the skin and watch the light come through the skin. And I would know how deep I was.
Dr. Grant Stevens
From the light. From the intensity of the light. Okay?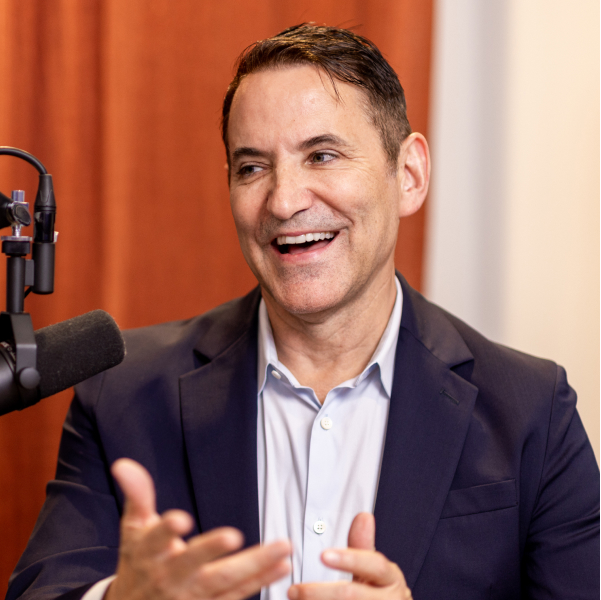 Dr. Greg Mueller
Because I knew I couldn't use a scope to see enough in the neck. As the anatomy just doesn't allow the expansion of the space to see around with the scope, right? And so I thought if I had a small sewing needle that was illuminated with the suture attached to it, I could create that lacing what I called the trampoline through little punctures. And I did my first one in 2007.
Multiple Speakers
And was it closed or openly?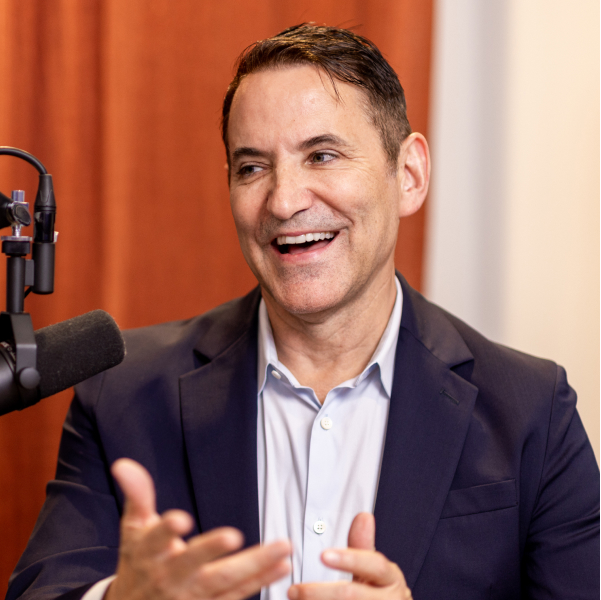 Dr. Greg Mueller
It was closed. It was the first time I did a totally closed platysmaplasty. And it worked and...
Dr. Grant Stevens
Imagine that.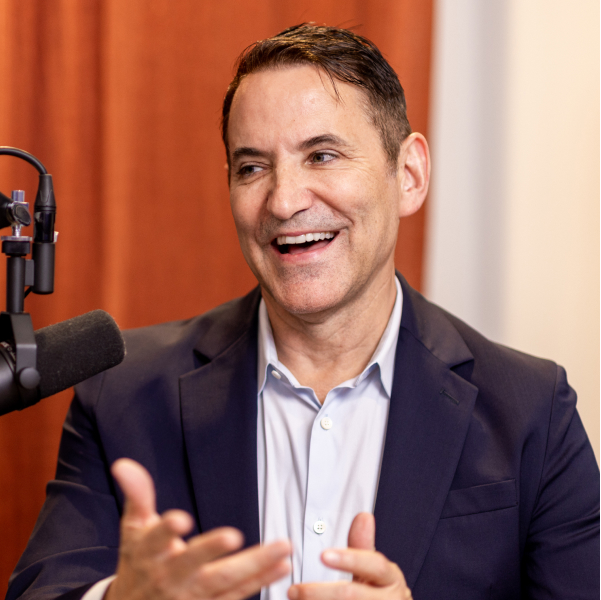 Dr. Greg Mueller
Imagine that. But the first tool I used was just a solid probe, because I didn't have the FDA cleared device yet.
So I just had a solid probe that I used. So I would look with my scope to make sure I was in the right plane, but just use the solid probe. And then I knew I needed a light. So I hired a biomedical engineer. That was back in 2006, and we worked together to develop a total kit that would have a lighted rod, a light source, a little template you'd put on the skin, a little puncture device, and a little dermal clearing device.
And we worked on it. And the first operation was the trampoline platysmaplasty. And you may remember that. I was trying to get you to do it.
Dr. Grant Stevens
I absolutely remember it, little too complicated! Look. Yeah.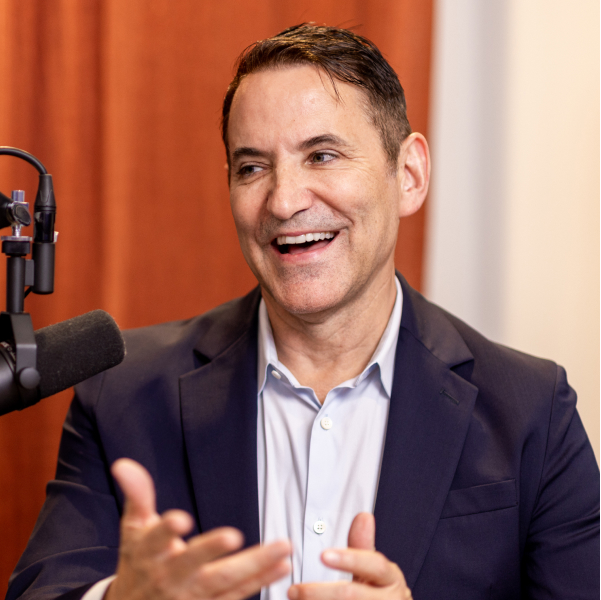 Dr. Greg Mueller
And it was complicated, but I'd worked on it for years. And we got it. Sherrell Aston and I, we did cadaver studies to show that the retaining ligaments support sutures cuz that's how the sutures anchor themselves. We actually weave them around the subcutaneous space, around the retaining ligaments. So he and I did a study in Baltimore for the FDA and showed that those retaining ligaments will hold 10 pounds before they rupture. And we compared that to the medial platysma borders.
Those hold 10 pounds. So we published that in ASJ in January of 2012. And that was the trampoline paper.
But couldn't teach anyone. Were you one of the reviewers? Oh, thank you. It got published. Yes it did. It was tough to get it published, it was, That was the foundational paper.
And there was a lot of criticisms about the glands not being supported and all that kind of stuff. So here we had this FDA device, which costs millions of dollars to get it cleared. I started a little startup company. So my investors, I told them, I said, just wait. Let me figure out a way to refine the technique, make it better, and make it teachable.
So I spent almost a decade really working on my. Yeah, it was a long time. Hundreds of cases. I've done about 2,600 of them myself and developed the camera system, a camera system that orbits around the face specifically. So I could look at the necks and look at the, looking down looking up.
Just really see the dynamics of the system. And that enabled me to really learn exactly where to place the suture strands. And so I researched the literature again and Giampapa, that technique, where it's just a single strand from ear to ear. And I use that as the template for MyEllevate.
Okay. And then spent, the next few years figuring out that I needed two strands to have a more gentle, wide area of support. And, refined it to the point where it was one strand that starts in the middle, as, and goes up behind one ear all the way across the other, and then back out in the middle and literally just tie it in the middle.
And that's how it all evolved. But it was, I had to rename the whole thing because trampoline did not catch on.
Dr. Grant Stevens
And platysmaplasty. No one knew what the heck you were talking about. Oh yeah.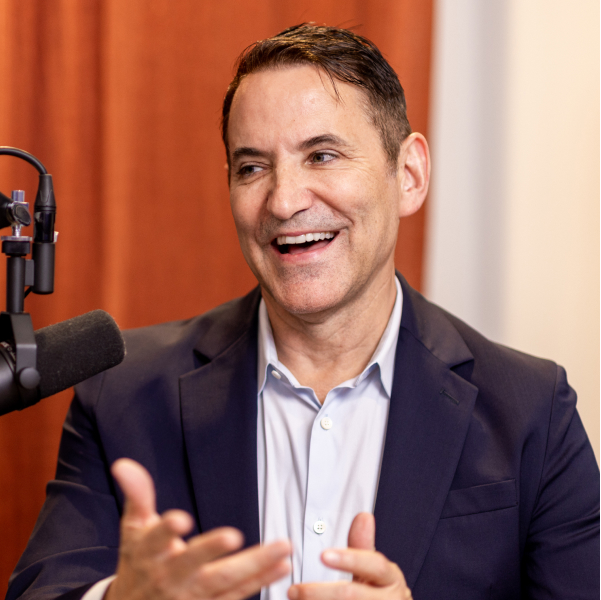 Dr. Greg Mueller
Patients knew about it, because people would come to me cause they knew I didn't open necks, patients love less invasive, and they would come in, they'd say, do you do the platypus plasty?
And nobody could get the name right. So I was way off on the branding.
Dr. Grant Stevens
Okay, how did you get the name, MyEllevate? And when? Go ahead. Shameless self promotion on my part.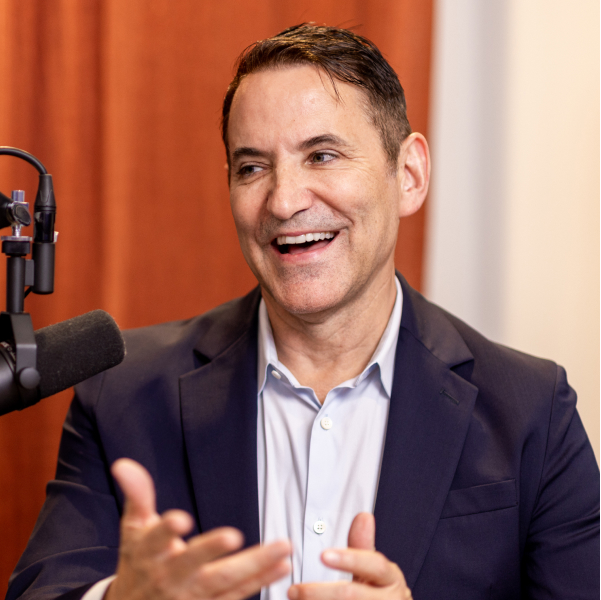 Dr. Greg Mueller
Oh no, it's a great story, my partner in the company who's a movie maker, he and I decided, we need to go and see what industry says about things.
And this is back in 2018. And it was at the point where I had the procedure kind of fine tuned and we'd done some beta testing and we saw that doctors could learn it and do it and reproduce the results. We knew we had a procedure that worked and we went to the Aesthetic Innovation Summit and I think it was the first one.
Dr. Grant Stevens
It was in New York.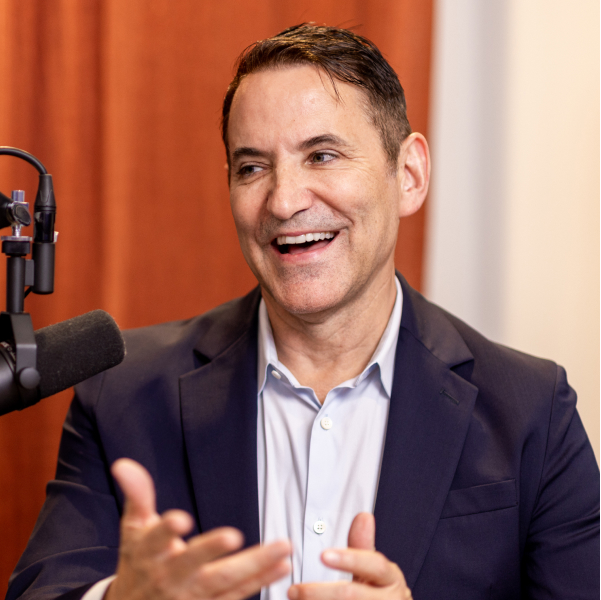 Dr. Greg Mueller
2018. Yeah. 2018. And we went there and you know you had speakers cuz you were, you set that whole thing up. And you guys had speakers?
Dr. Grant Stevens
I was one of the co-chairman. Myself and Josh and Mark. Mark Foley and Josh. That's right. Yes.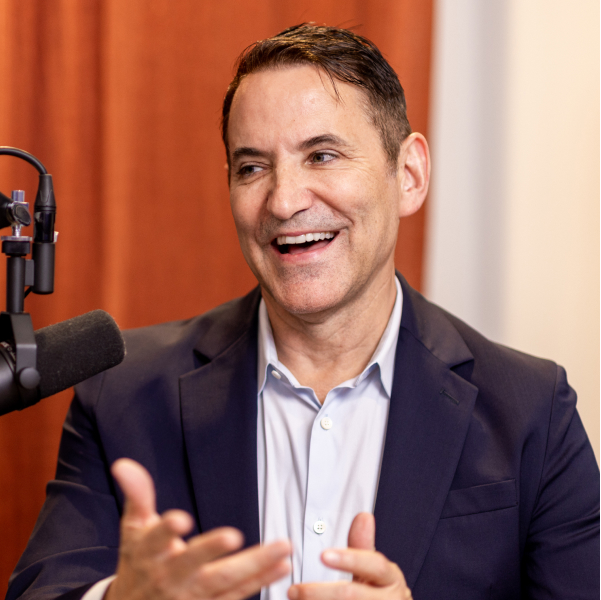 Dr. Greg Mueller
Yes. So we were there and all the speakers, you had, leaders and so on in industry and someone talked about branding.
I don't remember who it was, and just said, If you're gonna do branding, that's so important and you've gotta have a name that sticks. You have to have a name that resonates with people, and I'm not making this up that very same day there was a cocktail party, we were all there, it was Ted and I and another gentleman and Elevate, for some reason I'd been thinking about it because it, what the procedure does, it elevates the structures under the neck.
And I said, guys, what if we call it Elevate or MyEllevate, and with two Ls? And and then we started talking about elevate your confidence, elevate your lifestyle, elevate your job, whatever. Figured out that would be like a great word to use. And MyEllevate, because it's like my, my way of lifting my self confidence.
And that's when we came up with the name.
Dr. Grant Stevens
So you were at AIS or the Aesthetic Innovation Summit. So let's get this straight. They were at AIS drinking the AIS cocktails, following the AIS. And that's where they came up with the title. MyEllevate. I'm pretty certain there must be a royalty buried in here somewhere.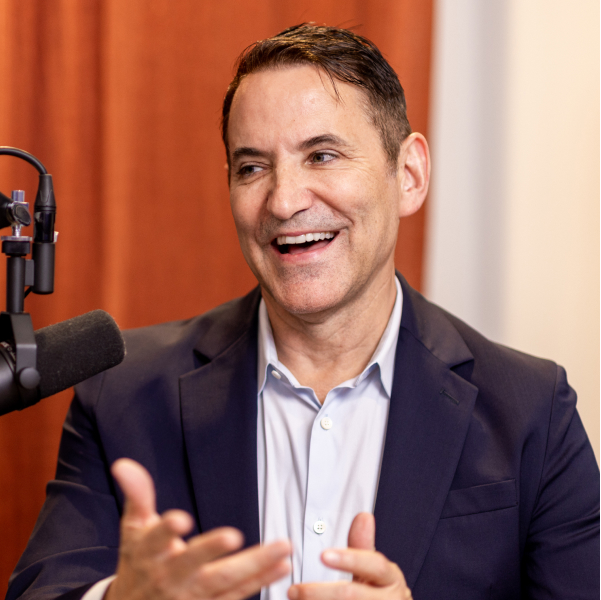 Dr. Greg Mueller
Oh, that's great. I might be in trouble. Cynosure might come after me.
Dr. Grant Stevens
Okay, good. That's a good intro. And then my next question, so here you are, you've spent millions of dollars over a decade, overnight success and always. And we go from a tramp, trampoline platysmaplasty to MyEllevate. Thanks to the AIS, and then you're doing it. I go to your office, I watch you do it. You're extremely good at it. Obviously you're the father of it, you're the founder. Very impressive, I must say. And and then you sell it. and you sell it to a laser company. What's that all about? So walk us through that.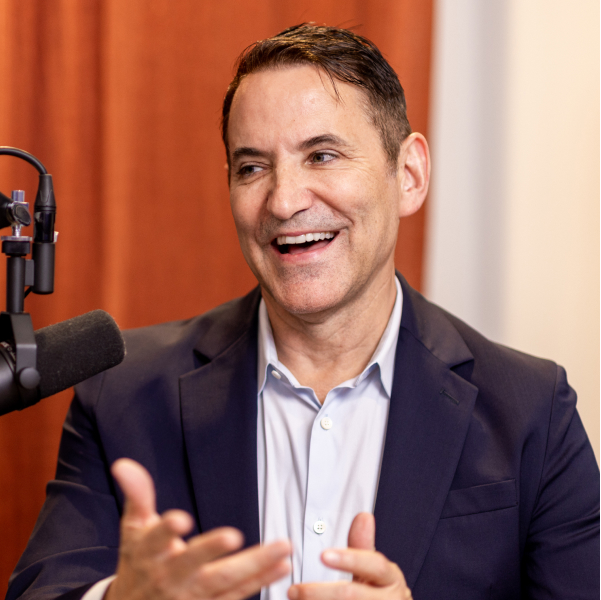 Dr. Greg Mueller
Sure. So we we decided we would launch it in 2019 and we all know what happened in 2020. And so we thought, oh my gosh, the pandemic's hitting, how on earth are we gonna finally launch our technique and MyEllevate? And decided we would push forward and do a lot of virtual teaching, and so we did.
And through the pandemic, I would say, aside from California, because California we were so shut down out here, we had 30% growth in revenues quarter over quarter for six quarters. Oh, that's fantastic. It drew some attention of industry. It drew some attention to industry and. We had several companies who were interested in us looking at us, mainly energy-based companies.
I won't name them by name of course, but we were talking to several and we'd always liked the company Cynosure, because in the beginning I used a technology called Slim Lipo, and then it became Smart Lipo, if you remember right? And I love the combination of energy with suture suspension because I felt like that could take a patient who might need skin removal.
And change them into a patient who wouldn't need it. Interesting. And we could address the underlying muscles without having to open the neck. So now you've got a patient who can have something done when they're just starting to age. And so it seemed like a good fit when Cynosure started knocking on our door a little bit.
And it was a long process. It was a dance with these companies, because they were interested. And then, everybody kind of plays coy and so on, but they really talked about a really good plan that we felt would work. They were sensitive to the idea that it had to be slow introduction to the right surgeons. And they wanted it to be successful, but they weren't so focused on just huge numbers of, just...
Dr. Grant Stevens
That sounds very smart. So education was key then, it sounds like.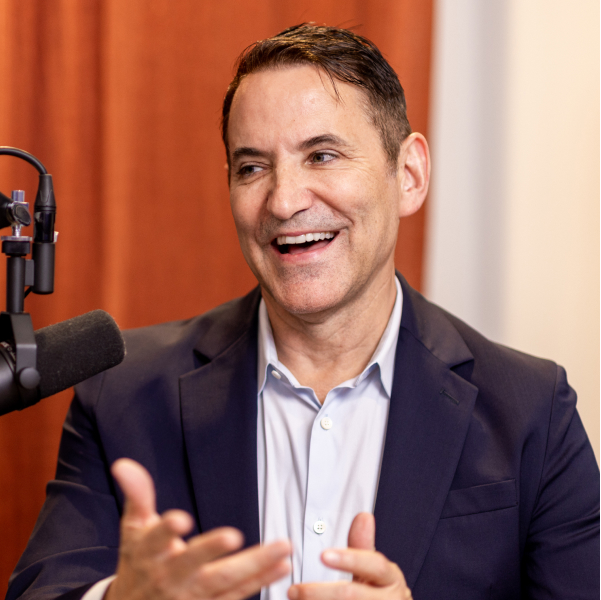 Dr. Greg Mueller
Education was key and we really spent a lot of time on that because, my investors, we'd all been at it for over a decade and they said, the last thing we want to see is a company blow it out.
And it blow up. And you've heard, you know the story. We can talk about those, of technologies that have been over expanded. With the wrong doctors. And they seemed to get it, and so we negotiated and we were in due diligence. It seemed for like years. With them and the deal finally closed in August of 2021. Okay. And they acquired our little company. MyEllevate.
Dr. Grant Stevens
And first of all, congratulations. Thank you to you and your investors. Thank you. And I'm not one of his investors, unfortunately.
Multiple Speakers
You came in at the last minute, unfortunately, and we were showing you, and then the deal just kept away from that deal. No, we would never. It just happened. I'm kidding. I'm kidding.
Dr. Grant Stevens
Okay, so I'm really happy for you. And you stayed on, they kept you on as a consultant, right? And your role as a consultant for product development, for education, or what? I don't know. Everything? All the above?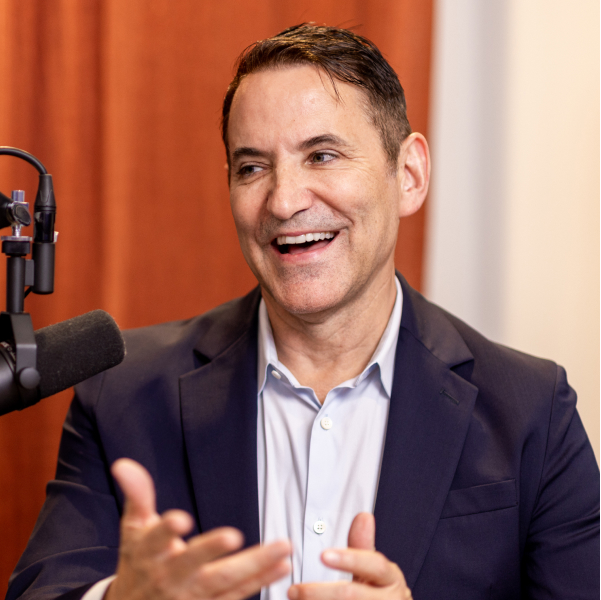 Dr. Greg Mueller
Yeah. The teaching program. And as with everything that we do, publications are key and paramount. Yeah. So we're working on those. Because we want to get a very nice peer reviewed paper to show the, I bet the new technique that we'll follow, the trampoline paper that no one can remember the name of . So we're working on that. And then just really helping them with educational programs.
Dr. Grant Stevens
Are you combining it with any energy based technologies? Lasers, radio frequency, ultrasound, anything else?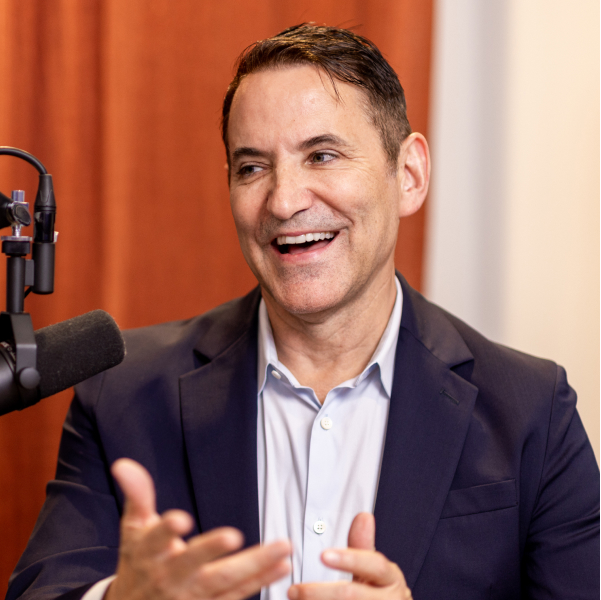 Dr. Greg Mueller
You are absolutely. So for, we have a type 1 23 patient selection. So ones would be a genetic sort of up to neck. Somebody who was born with that ski slope neck, who, their sister looks great but they don't. So those are great ones to just help defy genetics. Type two patients, those are the energy patients. Those are the ones who are a little bit older who are getting some skin sagginess.
And we've used it with radio frequency laser. J Plasma. And also vaser and Vaser works okay. But it's not really good for skin tightening. But they all work with it.
Dr. Grant Stevens
And you said there are three types. What's the third time?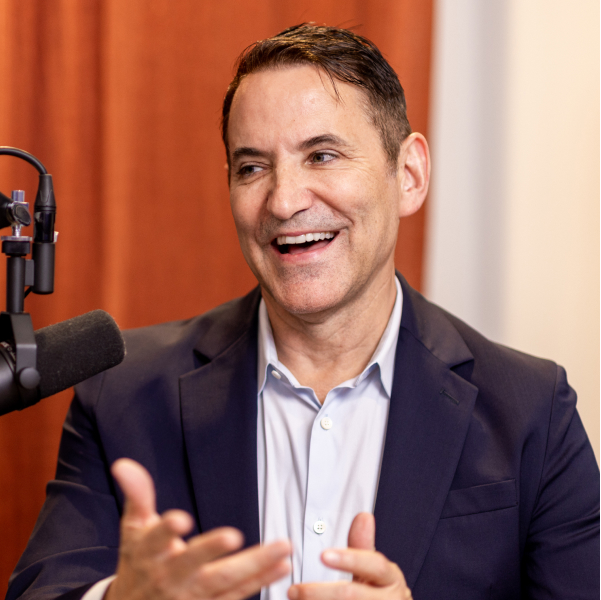 Dr. Greg Mueller
Oh, and then type three. Oh yeah, type three is — thank you, you remembered. Type three is when we're removing skin. I don't open necks anymore. The corset platysmaplasty just never worked predictably for me all the time. And so when I do a facelift or neck lift, I will do all of my facelift neck lift work, including a SMAS or, whatever I'm doing, close everything.
Then my last step will be placing the, MyEllevate suture suspension. So I'll tumesce the whole neck and tunnel it, but I don't ever open the front of the neck.
Dr. Grant Stevens
What if there's fat underneath the chin and so forth? Do you liposuction? And you do that from the postauricular incision or...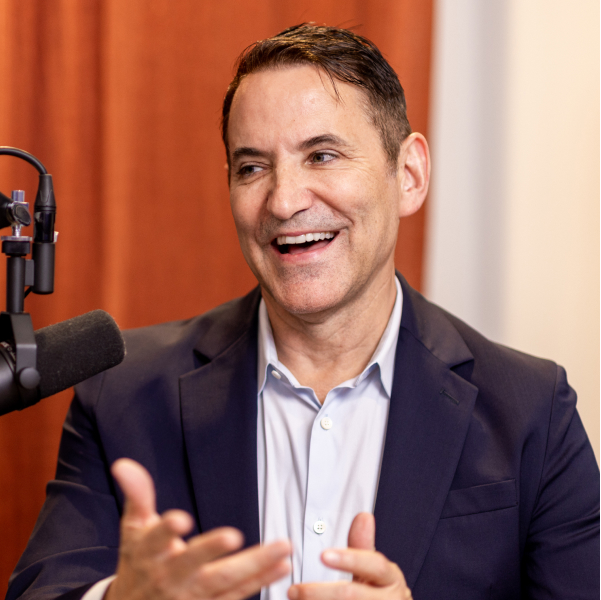 Dr. Greg Mueller
Postauricular, and then also the little submental stab.
Dr. Grant Stevens
Oh, you do a sub metal?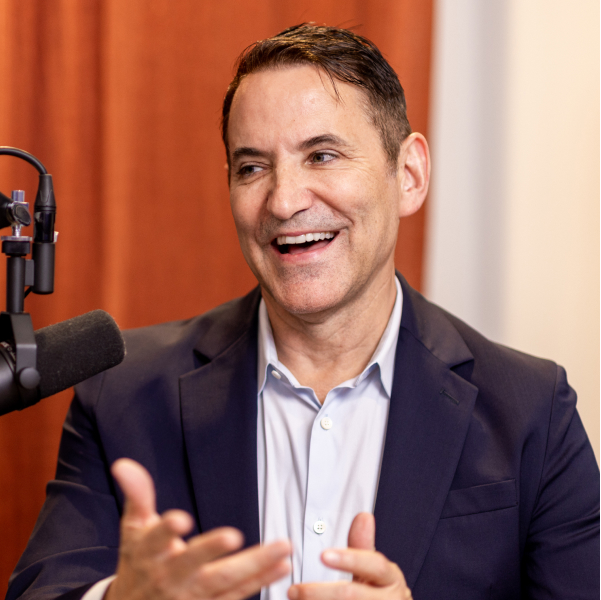 Dr. Greg Mueller
Oh yeah. It's just a stab incision with a 15 blade.
Dr. Grant Stevens
Okay. Yes. When you mentioned no incision, I think how are gonna get the submentum out? That's a tough one. I could do it. Yeah. But in a short enough neck, but yeah.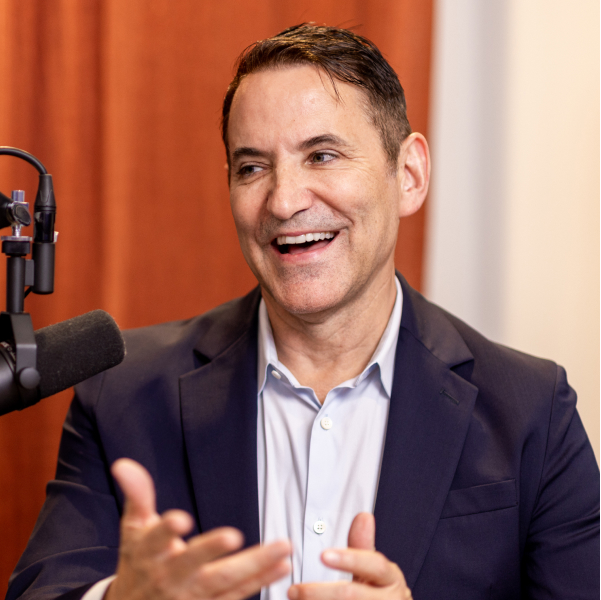 Dr. Greg Mueller
No. Definitely a submental stab incision. Then earlobe face, junction stab incision in all the cases. For sure.
Dr. Grant Stevens
Now in this, MyEllevate, everything you've pointed to and we've been talking about is we've heard the word neck over and over, how far above the mandible do you go? Is this a facial procedure?
Also, I knows some other things that are similar. Is this for cheeks, for jowls, for temples? What other uses, if any, are there from MyEllevate?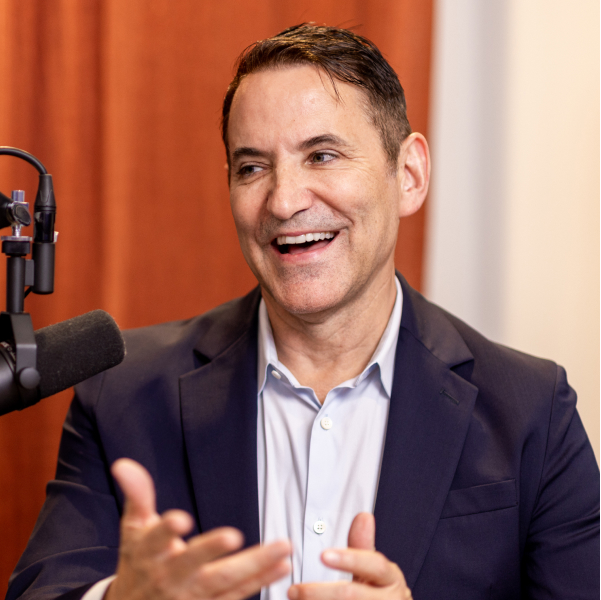 Dr. Greg Mueller
Sure. There's, threads are used, in the midface and the forehead. And and threads, as those are placed in the substance of the skin and they absorb and they have barbs, Barbed characteristics to them.
MyEllevate, we've used it in the midface similar kind of to a max lift, but instead of a loop, it's more of just a v-shaped vector where we start up here in the temporal area, make a little incision here. Come straight down, come out of the skin, and then go straight up and you do some toes and tunneling so you can face the na labial fold.
That one's a little bit more tricky and it's still in development. Mary DeBernardo and Jason Posner there, working on that a little bit. I did many years ago, but I just, the neck is just so easy. It's just a slam dunk. Sure. Midface, to get symmetry, to tie both sides exactly the same.
That's a little bit more fussy. I've also used it for brow fixation and shaping. So I'll do an endoscopic brow, release the periosteum, and then just send down a couple suture loops to just lift and shape the brow.
Dr. Grant Stevens
And is it catching the po— the dermis then at that point?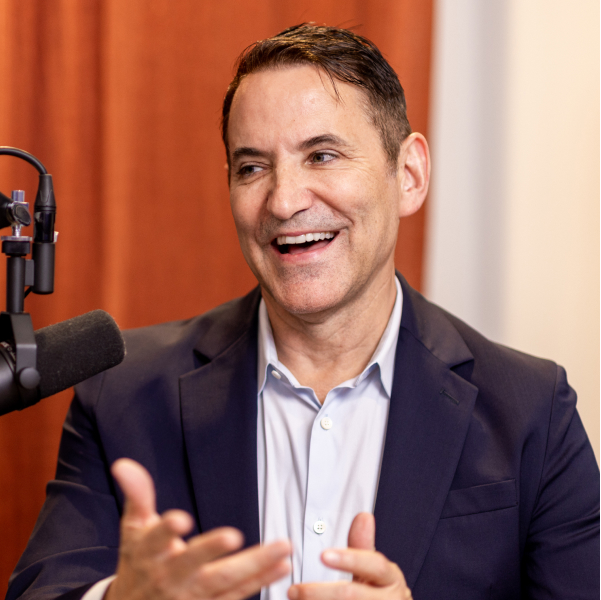 Dr. Greg Mueller
Catching the retaining ligaments.
So everything's based on dermal reticulate network. Everything. So you tumesce everything and tunnel everything.
Dr. Grant Stevens
Got it. So now this is in the hands of Cynosure. Yes. And you have a long term contract. So you're invested in their success. And your investors would be happier if they, I'm sure you have different what do you call 'em, tranche points or what's the term that's used? Milestones, yes. So you're, you want them to be successful? Of course. And we all do. Absolutely. We have these milestones, what do you see here Looking forward, what do, are they gonna change the technology? Is it gonna be they're selling to more people? What kind of changes can we expect from Cynosure as it relates to MyEllevate? If you can tell me.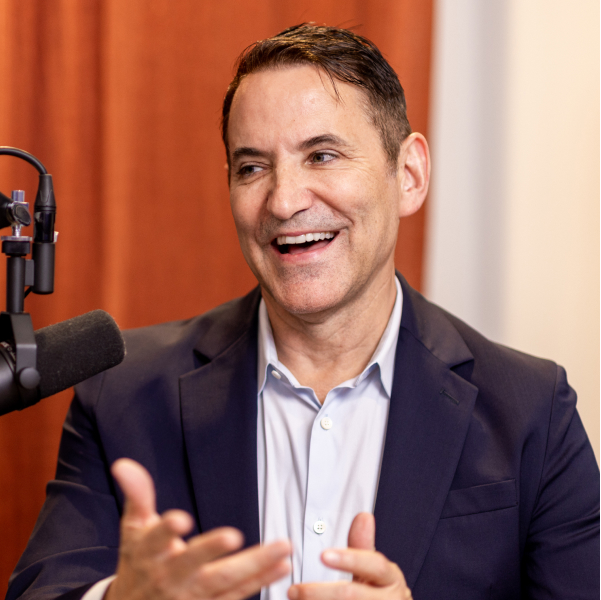 Dr. Greg Mueller
Sure. Yeah. No. I can tell you I would say this, when we partnered with them or when they acquired us, actually, but I guess I partnered with them. Yes. The goal was to find a company that had the infrastructure to support the education program. and also the marketing, support for doctors and for patients. And so what they're doing is really developing a huge amount of support material for patients and doctors and also the educational program. So we're expanding the United States, but tomorrow I'm on a call with several surgeons, a surgeon from Italy, a surgeon from, surgeon from the uk, all very prominent plastic surgeons in that area of the world. So we're expanding in Europe and then Asia would be next. So it's a global sort of, expansion, which is great. They have the in infrastructure to do it. I see the development probably of mid-face, work in the future as well.
Maybe with some sort of elastic suture. Something with a little bit of elasticity to it, I think would work better in the mid-face. So we're just seeing where it finds its place. I don't think they'll change the base kit. That much, the lighted needle and thread. But I do see other applications in the body that we'll be working on.
Dr. Grant Stevens
Oh, and other non facial applications.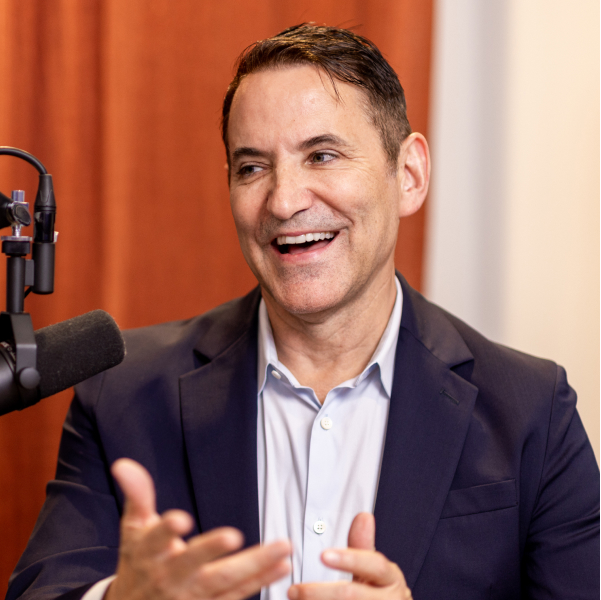 Dr. Greg Mueller
Yeah, there may be some other ones. Maybe, knee area, just areas where suture suspension would help with soft tissues and just help with contours. I use it interesting. I don't do that much breast anymore cause my world has become everything above the shoulders.
But I've certainly used it to help create the inframammary fold by placing a suture strand, two strands that go underneath the fold of the em crease, things like that.
Dr. Grant Stevens
Yeah, that makes sense. You mentioned midface. What plane are you at? If you do access it through the temple? Say, yeah. Are you subcutaneous or are you peri, periosteal.
Are you deep to the vital structures or superficial? Specifically the nerves. Yeah. And so forth. Yeah, I'm just trying to picture where you're at cuz I know what typical. Suture lifts and so forth. It's subcutaneous with barbs and so forth. Sure. Exactly. I'm just curious, when you do, when you approach the mid-face of the MyEllevate, what level are you at?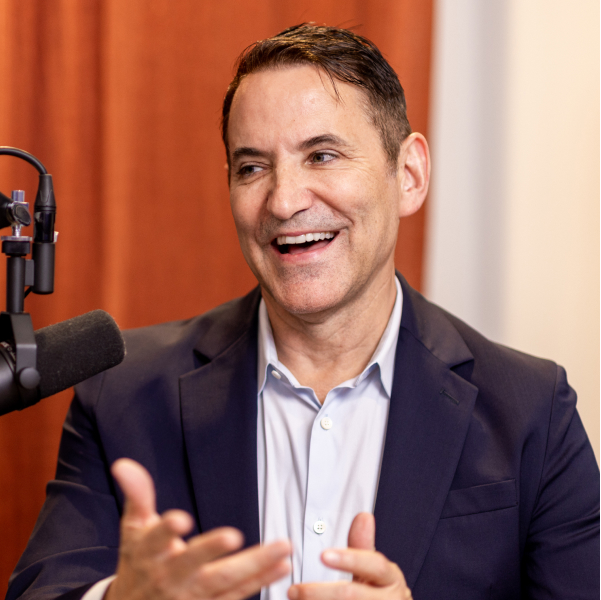 Dr. Greg Mueller
Yeah, so the principle of the procedure that makes it work is tumescing the area and tunneling it, and it's all in the subcutaneous plane. And everything regarding the anchoring of the sutures, is based on the dermal reticular network. Okay? So you're threading it through the subcutaneous space around that dermal reticular network, which is very dense and fibers, it's like a forest of trees, okay?
And so you're just weaving the suture material in and around there, and that's what lifts everything and supports it. So by tunneling it and to messing it, you. Skin up. So you create a nice plane to work in, but it also helps eliminate dimpling and things like that, that you would be worried about.
You're threading sutures in there so it's not in the skin. You want to place that suture in the sub-cu space.
Dr. Grant Stevens
And do you visualize this through a scope as you're doing it or you're visualizing the light through the skin? Or both?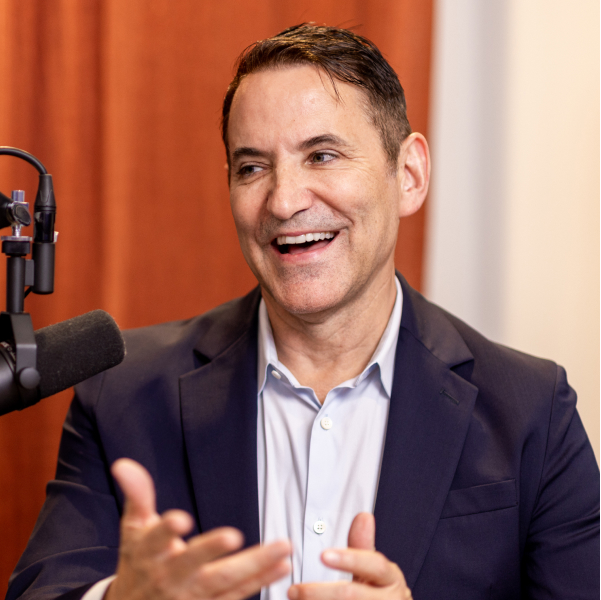 Dr. Greg Mueller
Right through the skin. No scope. So it's just the light through the skin, so you're messing everything. Then you just use a spatulated lipo cannula, a two or a three millimeter tunnel of the space, and then you just pass the rod through that space. Interesting.
Dr. Grant Stevens
Yeah. It's very fascinating. I have seen you do it and I'm very impressed, as thank you. I'm probably a little bit too old as a candidate for it, but I might let you do it just to see if you can make this dog hunt a little bit. I'm really curious about ways you can use it in the body. Yeah, the breasts, the buttocks, the arms, knees, and so forth. I'm curious what your plans are. Have you been working on cadavers on that or?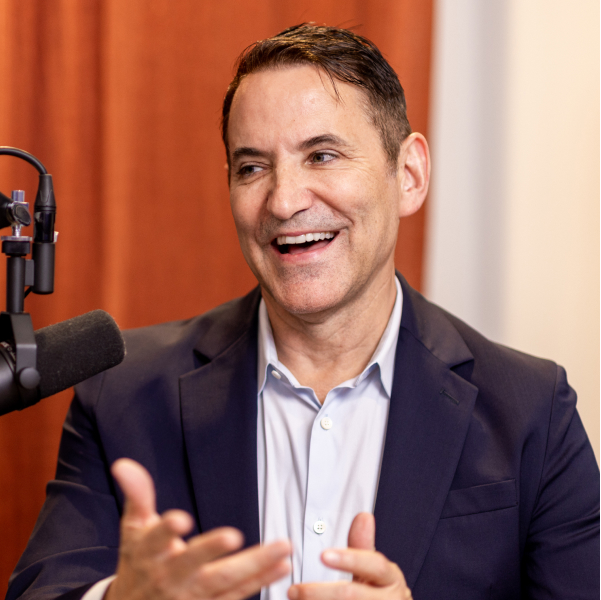 Dr. Greg Mueller
We haven't been working on cadavers. That's definitely in the works though. We did a lot of work in London last month where we were in the gross anatomy lab. Just interesting playing around with it in different body parts and so on and sign. Sure. They don't want to talk much about that, but I think there's other applications that it could be very helpful and possibly using an absorbable suture. What we use now is a permanent suture, but I think there's other ways you could use.
Dr. Grant Stevens
Do you supply the suture also? Oh yeah. Yes. So the whole kit and there's no capital expense, right? So the docs watching this, they could just buy it.
You can can you buy one or do you buy a half dozen or, yeah.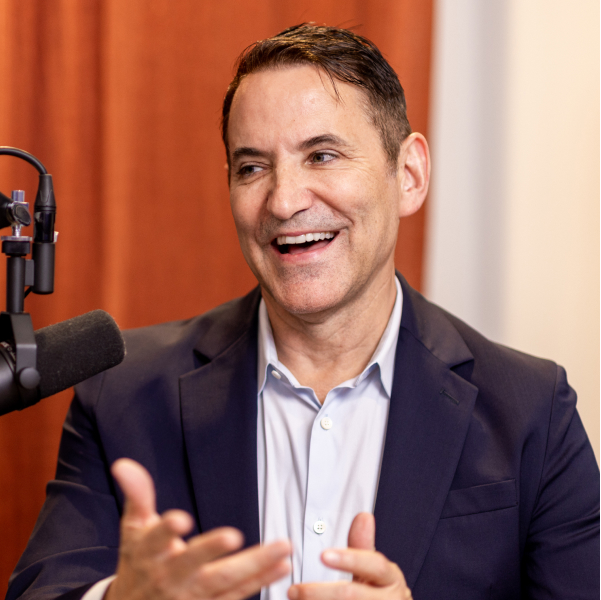 Dr. Greg Mueller
So Cynosure, that's their department okay. The way the doctors become MyEllevate surgeon is Cynosure provides training. The doctor pays like a, it's a starter package is what it's called, and that includes several kits.
Includes a nurse who comes to your office and does a couple cases with you and the nurse helps you vet patients and do patient selection. The whole works, they show you how to properly use the kit. You can also come watch me or Barry de Bernardo or Jason Posner. We're getting a center going in Dallas yet, which hopefully that'll be announced soon.
So you can come and watch the procedure. Then you get going and then you buy. Just like you would buy a breast implant, you'd never buy one. Cause if you drop one on the floor, if there's something wrong with it sure. You wanna have a backup. I think most doctors buy five kits minimum at a time.
Makes sense. And you use one kit per procedure and it has everything in it. It has a marking tape. So you mark replace the little punctures. It has a puncture device that makes just the perfect size. Little punctures in the skin, just slightly smaller than two millimeters, has a little dermal clearing device cuz you want to clear the dermal retaining ligaments around each little puncture so that when you're passing that rod and suture in and out, it just goes in and out easily so the suture doesn't get caught up by the surface.
Cause it's permanent suture. And then there's a light source. So you've got everything you need and there's a hundred inches of suture attached to. It's a 4-0 braided polyester.
Dr. Grant Stevens
And when a person has their neck done, couple questions. What type of anesthesia and how long is the procedure in general?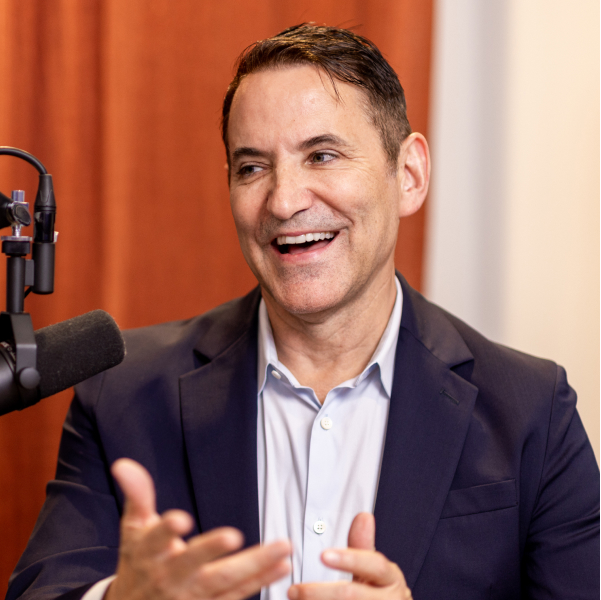 Dr. Greg Mueller
How long? So this morning I did two. Both were local. Both did not involve skin removals. So those take one hour and that is not rushing. Or any, and one hour, injecting the platysma bands, which we cut. I'll tell you about that. How we make a little division in the bands to finishing the procedures one hour.
Dr. Grant Stevens
And the recovery?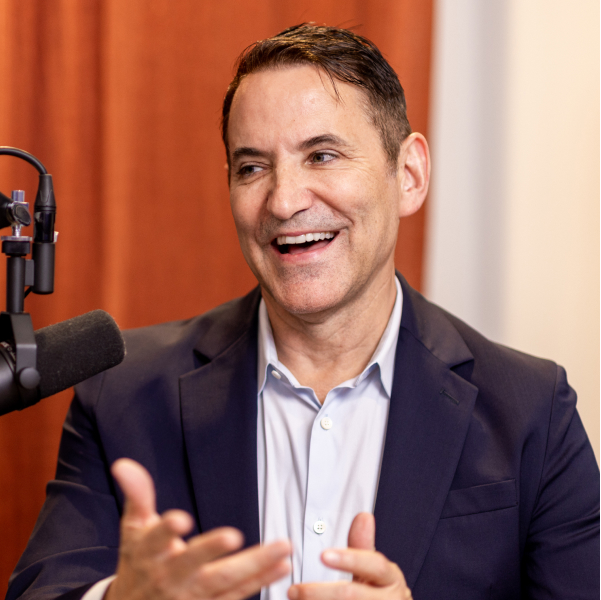 Dr. Greg Mueller
Recovery time, usually bruising for six to 10 days. We have our patients wear a soft collar like they were rear-ended in the car accident. Okay? 10 days. I'm familiar with that. The reason we do that as part of the procedure is that we're gonna cut the bands and we do it through a little percutaneous. We actually pass the suture that comes on the rod around the edge of the bands and cut it like a little Gigli saw.
And then we do the laser treatment to the skin and then a little fat removal. And then the last step is the MyEllevate. And that lifts and separates the bands. The collar keeps the muscle bands apart so they don't reconnect.
Dr. Grant Stevens
Do you cut the platysma bands before you do the things you were just telling me about.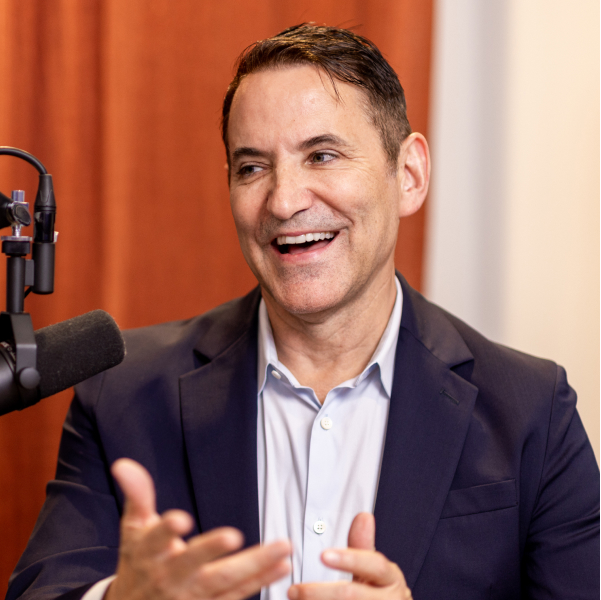 Dr. Greg Mueller
It's the first step of the procedure. First step, because you want to just inject a little bit of local, you wanna be able to feel the band. So you pinch and pull it away from the neck and then just pass the rod through the edge of the muscle and around it, and then use the suture to cut it.
Dr. Grant Stevens
Can you explain to my listeners and watchers what a Gigli saw is, or how you meant the platysmas being cut?
Because I know, yeah. You're telling me cuz I use a Gigli saw. Sure. But some of my viewers and listeners have never heard of a Gigli saw. Sure. So what are you.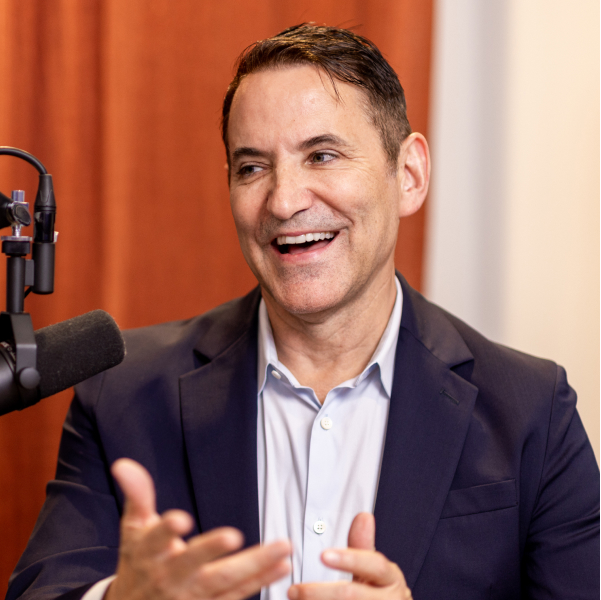 Dr. Greg Mueller
So Gigli saw is a saw that's like a cord that is sharp and it's got two handles on either end. And I remember at the VA hospital, we would use those in very terrible cases in my training.
Yes, very terrible cases, but there's a need for it. But they were used in amputations. And so this principle of using this saw that's very flexible and has like a cord in it as you can put it around things and cut them. So we use that same principle and I didn't come up with this, someone else published this many years ago where they were using, yeah, they were using a Keith needle and a Vicryl suture to cut bands.
But what I learned is you can cut the bands very easily, but you have to lift and separate them or they reconnect. Muscle finds itself. Yeah.
Dr. Grant Stevens
Just like up here when I was doing my first endoscopic brows, they seem to somehow have a mind of their own. They find each other again. I had to resect some and take We have a space. You'd have to have a space. But they couldn't overcome. So that's why your soft neck collar?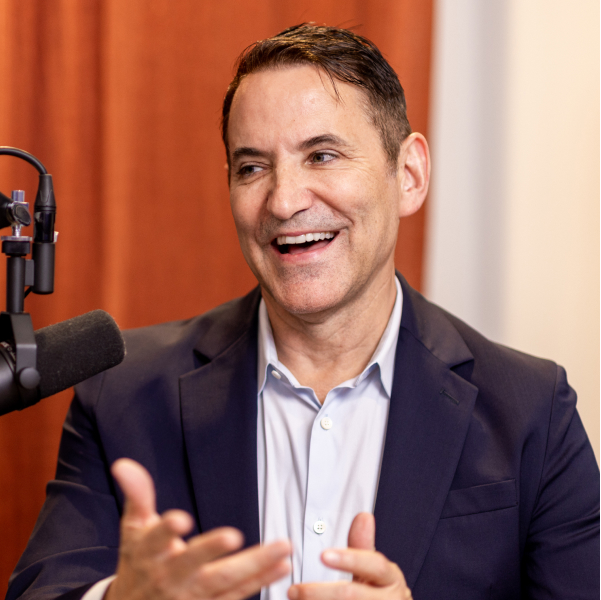 Dr. Greg Mueller
That's why the soft neck collar, and that's also why the suture is suspension. So we cut 'em as the first step of the procedure. See with just a little bit of lido, then you do all, then you tumesce, you tunnel.
Treat with a laser or radio frequency to tighten the skin, suction your fat out. Last step is the suture suspension, and that's what lifts and separates the edges of the muscle. The collar helps to just keep 'em even more separated.
Dr. Grant Stevens
Okay, and does anybody ever do fillers or modulators at the same time?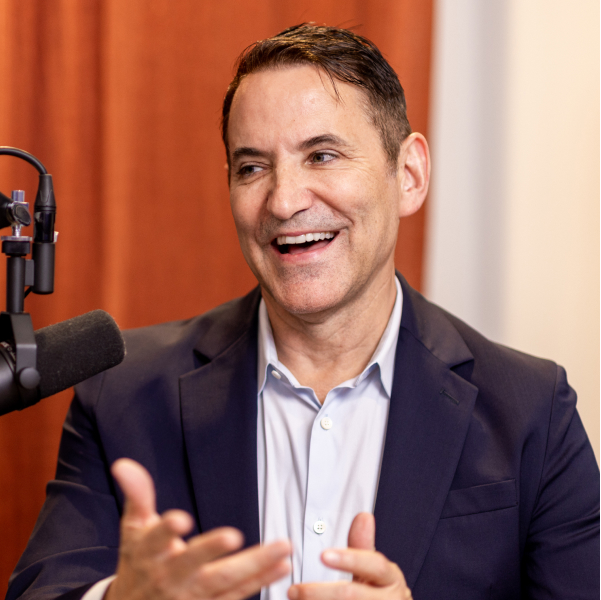 Dr. Greg Mueller
I wouldn't, because definitely in the midface I've done it around the eyes and so on, but definitely not along the jawline because I treat the lower face with the energy based skin tightening technology because this is a whole envelope of skin. I want to tighten and so I wouldn't do fillers then. I usually tell my patients, let's do this, and then, six weeks later we can add fillers if you feel you need 'em.
Dr. Grant Stevens
That was my follow up question. Yeah. When do you tell 'em to come back? Yeah, we see 'em. You see 'em of course right away. But I mean if they want to do ancillary procedures, six weeks.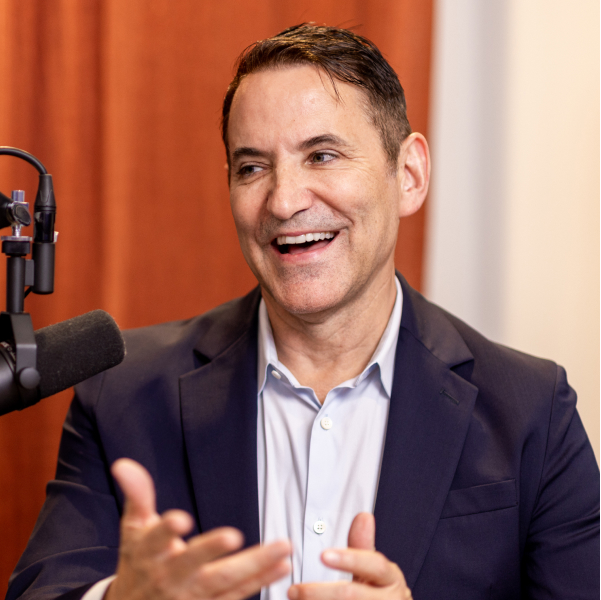 Dr. Greg Mueller
And I do that with my facelifts too, that's sort of our golden time is six weeks. They can start doing things and other treatments.
Dr. Grant Stevens
Excellent. Thank you very much. Now I want to ask you about, a little bit more about your crystal ball and are there any things that, that, in the future that you see, you haven't shared with us yet?
You're such an innovator and an inventor, and you've been like that since you were a kid. It's obvious, and we didn't even explore some of the other things. You invented today. What do you see in the future for us as aesthetic surgeons, aesthetic practitioners, surgery, non-surgery? What's, what are we gonna see at three, five years?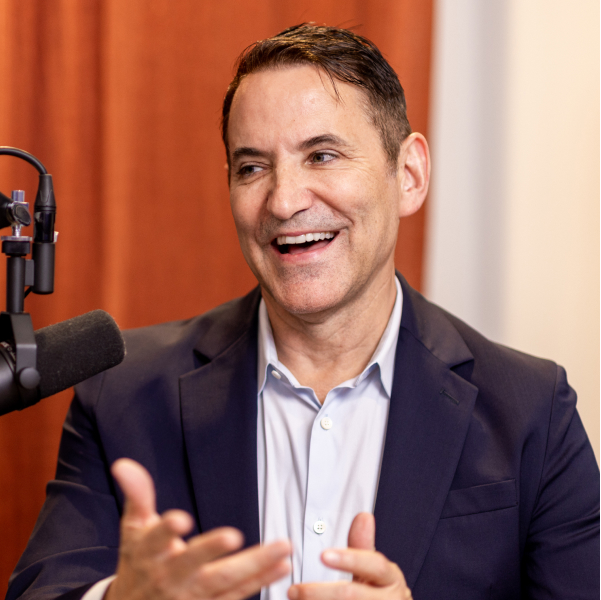 Dr. Greg Mueller
I think a lot of it is gonna go back to genetic manipulation. People being able to alter our genes and the way we age and the way our skin ages and things like that. But that's down the road. I think we're gonna have jobs for our lifetime, but I think consumers want less invasive consumers, but they want things that.
And with social media and the whole obsession with people looking at themselves, I think as plastic surgeons, we have to provide solutions that do work, and we have to provide solutions that are tailored for each patient. I love doing complex surgery. I'm a nerd. I like that.
I like futzing around. But what I learned with MyEllevate is the patients don't always want to have a complex surgery and they don't like to futz around. They want to have something, have it work and get back out there. So in answer to your question, I think the future crystal ball is new technologies that are less invasive, but yet have long lasting results and things that are effective and give the patients what they want. But it's an exciting time, I think.
Dr. Grant Stevens
Yeah. Oh, it's very exciting. There's no question about it. And we have a lot of younger consumers, and we also have older consumers. It's interesting to see the demographics. The over 65 is growing at the same rate as the under 25. It's just pretty amazing to me what we're seeing in terms of the demographics pursuing aesthetic improvements.
Absolutely. Especially non-surgical and minimally invasive. Absolutely. Yeah. It's pretty phenomen. Yeah. I've learned a ton and I'm gonna call and get on your schedule.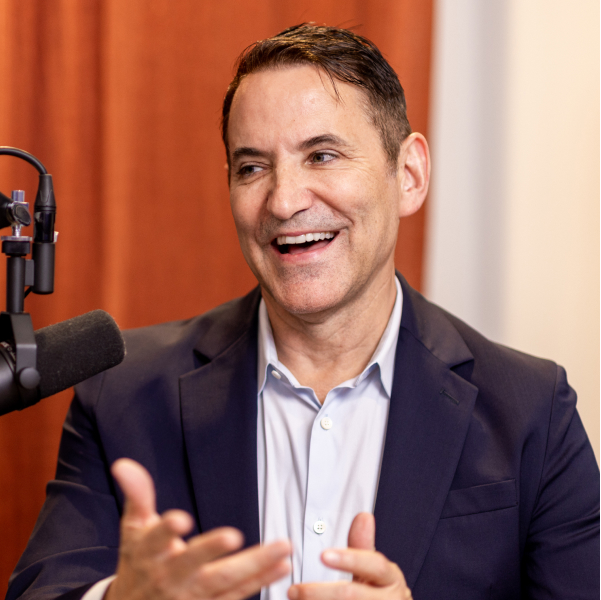 Dr. Greg Mueller
I think that sounds great. Would be my honor to take care of you.
Dr. Grant Stevens
Yeah. Congratulations on selling this baby of yours, this overnight success.
It took 10 years and millions of dollars, but congratulations. That's so wonderful to see a colleague such as you and a member of the Aesthetic Society. Thank you. And a fellow board certified plastic surgeon. Who's brilliant. Nerd, use your term nerd. I don't think you're a nerd.
You're brilliant in your your creativity. And I want to compliment you and thank you for coming here and spending time with us because I know the viewers and the listeners want to hear about this. And my elevators still relatively new out there. Oh, yeah. And I want them to get to know all about these great new technologies on the technology of beauty.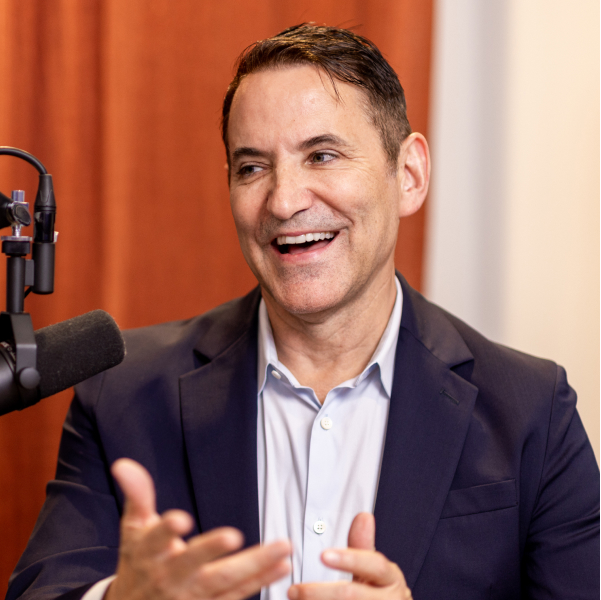 Dr. Greg Mueller
Yeah, absolutely. Grant, thank you. And I would say this to your viewers and anybody who's a plastic surgeon out there who are thinking about ideas and how they want to improve our specialty. It's been an amazing journey. It's been a very expensive journey. And it's funny, as surgeons we're trained to put up with a lot of stress and, we are, and we spent a lot of years training and we learned to manage it. But doing a startup is a different type of stress and it's it's just the grind and so on. But I'm so grateful that I stuck in there and did it. And if I weren't the end user of MyEllevate, I probably would've not stuck with it.
But I saw the benefits with. And I think that's what I love the most about our field is the creativity that we get to do. And the impact we make with our patients. And so I hope if people are watching and they're thinking about creating something, I hope they do it, but also realize it's a big investment. Time, money, blood, sweat, and tears.
Dr. Grant Stevens
No question. And you're sitting there and you've done it. Yeah. So hopefully they can contact you and get a little advice from you.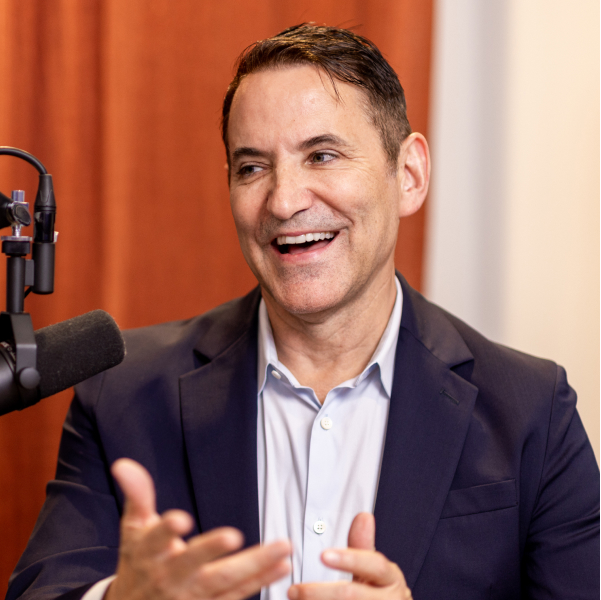 Dr. Greg Mueller
Absolutely. Absolutely. Yes. Yes. Be my honor.
Dr. Grant Stevens
Great. Thank you, Greg, again, I appreciate it. And thank you all for joining us on this latest episode of The Technology of Beauty, where I have the opportunity to interview the movers and the shakers of beauty business.
And today was certainly no exception, as you saw with Dr. Thank you very much. Look forward to seeing you around. Sounds great. Thanks. Bye everybody. See you next show.
Subscribe to
The Technology of Beauty
Produced and co-founded by Influx, The Technology of Beauty is the podcast of renowned plastic surgeon Dr. Grant Stevens. Tune in to hear interviews with the innovators and entrepreneurs and who are shaping the future of aesthetics from the industry side.