Meet The Father of Aesthetic Medicine | Titans of Aesthetics Series No. 1
Ep. 72 w/ David Pyott
April 2023
Want to be on the show?
In this exclusive interview with Dr. Grant Stevens, we are honored to present an intimate conversation with the Father of Medical Aesthetics, Dr. David Pyott. As the CEO of Allergan from 1998 to 2015, Dr. Pyott transformed Allergan from a small eye care company into a multi-billion dollar global specialty pharmaceutical and medical device company, overseeing $68 billion in market value growth.
---
Full Transcript
Dr. Grant Stevens
Hello and welcome back to the Technology of Beauty, where I have the opportunity to interview the movers and the shakers of the beauty business. And folks, today is no exception.
Today, probably the largest, most influential mover and shaker of the beauty business is sitting right here to my left, Mr. David Pyott. He's come up here and I've been asking him to come up for a couple years. I cannot tell you how excited I am to have Mr. Pyott here on the Technology of Beauty. Thank you, David.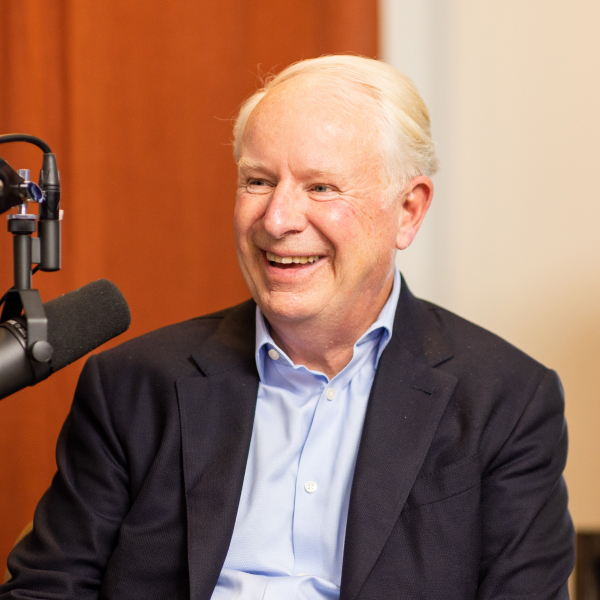 Dr. David Pyott
Great. Thanks for the invitation Grant. It's taken a while but, as they always say, save the best. It doesn't come that easy.
Dr. Grant Stevens
Okay. I agree. I agree. So thank you. Before we get into the aesthetics and the Technology of Beauty, I'd like you to share with us where were you born and tell us a little bit about your education in your early early years if you would.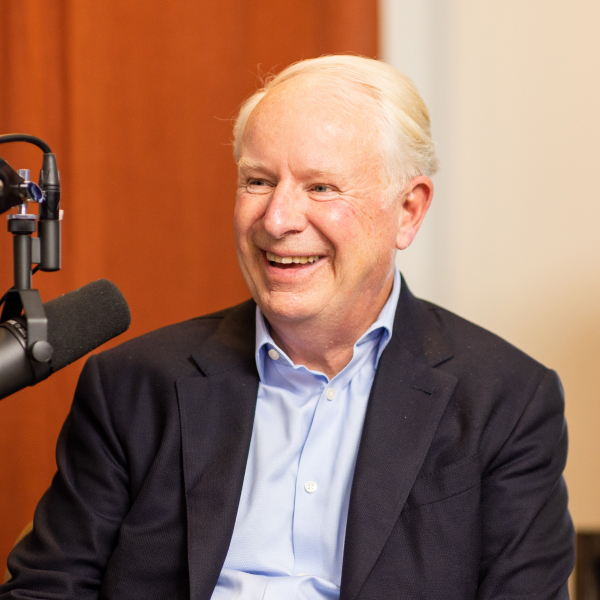 Dr. David Pyott
Well, given that I know that you have Scottish American heritage, I'm gonna be super careful because as a shocking fact, I was actually born in London of all places.
And that's because my parents lived in India. And so I actually spent the first seven years of my life on a sugar plantation in India. And that probably gave me the incentive and the ability to learn languages cuz as a young child, I was bilingual in Mirati, which is the language of Mumbai.
So of course I wasn't exactly the slum dog. I was probably more like the a millionaire if you remember that movie. And then of course, given the way I speak, after we went back to Europe, I grew up in Scotland.
Dr. Grant Stevens
And what part of Scotland did you grow up in?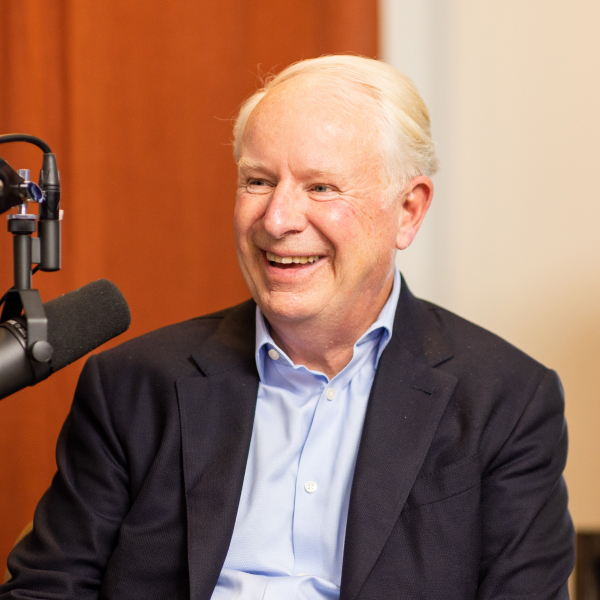 Dr. David Pyott
I'm actually from the West Coast, from Glasgow.
So I'm one of the few people that wouldn't require simultaneous translation on this podcast.
Dr. Grant Stevens
And your mother lived in?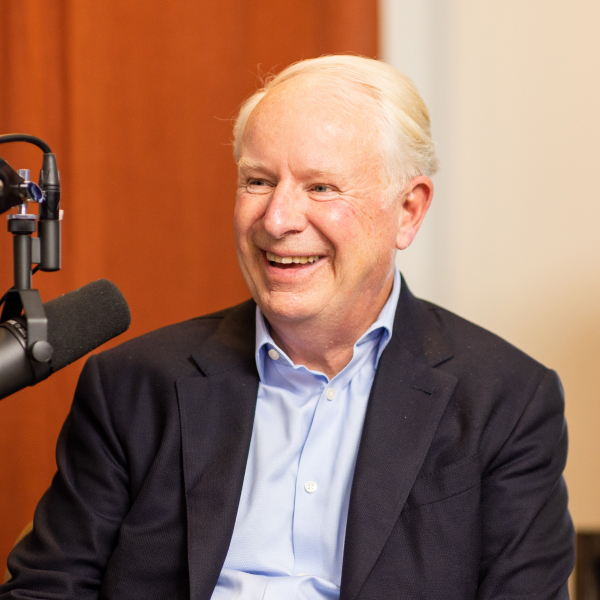 Dr. David Pyott
She was actually English. She was a very interesting person because maybe in terms of the way I like to know what was going on, almost military intelligence.
My mother actually decoded the last message from the last British agent when she worked for what the British called the Foreign Office, which would be, the State Department in this, this country. And she worked in Bletchley Park, Churchhill's decoding station. So that is wonderful. It's a a fun little fact.
Absolutely. The last message she decoded. That's right. And later on, luckily the guy made it out and she met him in Bletchley Park.
Dr. Grant Stevens
What a wonderful story. Okay, so then where'd you go to school? How about college or university, I guess?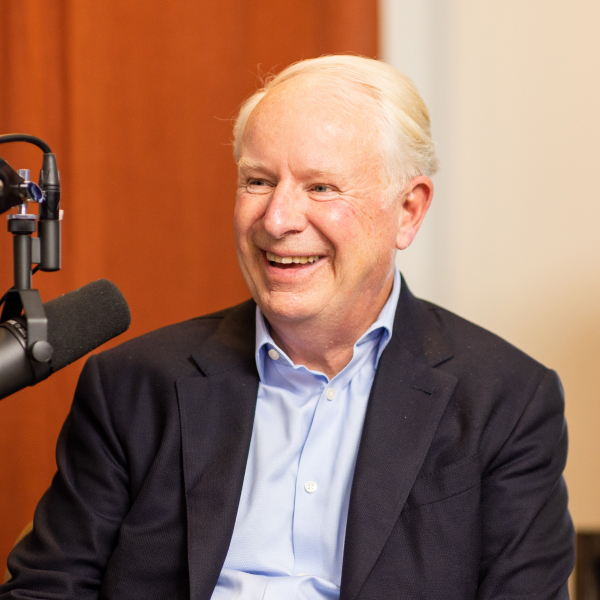 Dr. David Pyott
Yeah, sure. I was about to do a English versus American language check.
So I was a bit of a collector, so I went to Edinburg University. And I studied languages, but I dropped that pretty quickly and really liked politics and economics and law and during that period. And I also have a diploma in European law from the University of Amsterdam.
And in between, I also started law in Germany, which was very interesting. Can you imagine going into a German law lecture, having to take notes? I was also speak German. Yeah, I'm absolutely bilingual. Okay, well trilingual then. Yeah, I speak as one of my best friends growing up said, if you speak English, Scottish and rubbish, you're off to a fast start.
Dr. Grant Stevens
That's good. So you went to German law school?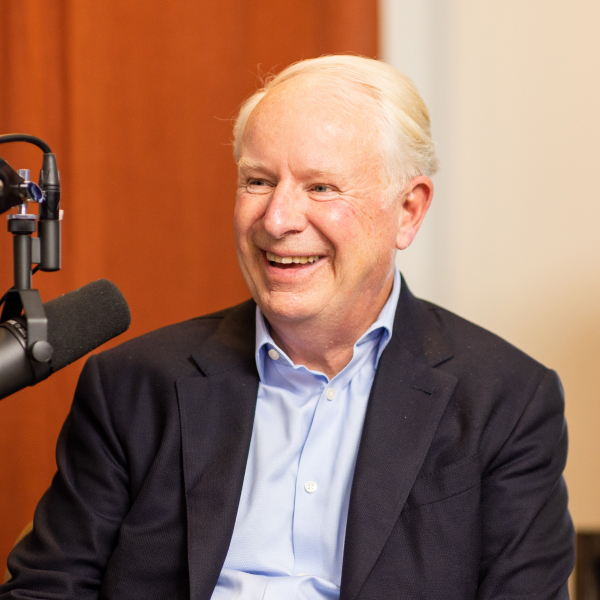 Dr. David Pyott
Actually a university where I studied German constitutional law, which was a real mind teaser. And it was really fun. It was like learning the history of the constitution, cuz obviously Germany has gone through, lots of momentous changes, in the last, call it 150 years.
And, and the role of the United States and the UK were really influential how today's modern Germany came about. So it was very intellectually interesting and, And then I worked as a banker for a little bit till I discovered I didn't like that. And then I went to business school. I decided that it was time to get serious and actually learn something that could be applied.
Dr. Grant Stevens
Where'd you go to business school. And how old were you when you went to business school?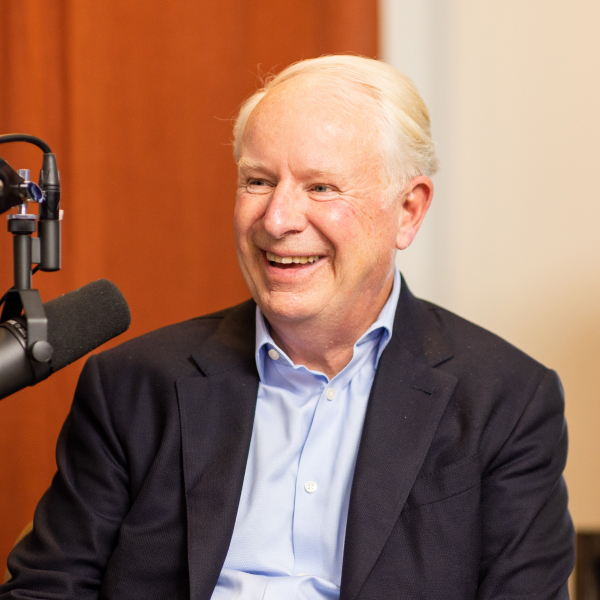 Dr. David Pyott
So I went to London Business School. I like to to toot the horn a little bit. Cuz unlike the rest of your guests, I actually have nothing to sell to date, which is fun.
Dr. Grant Stevens
Well, they don't all have something to sell.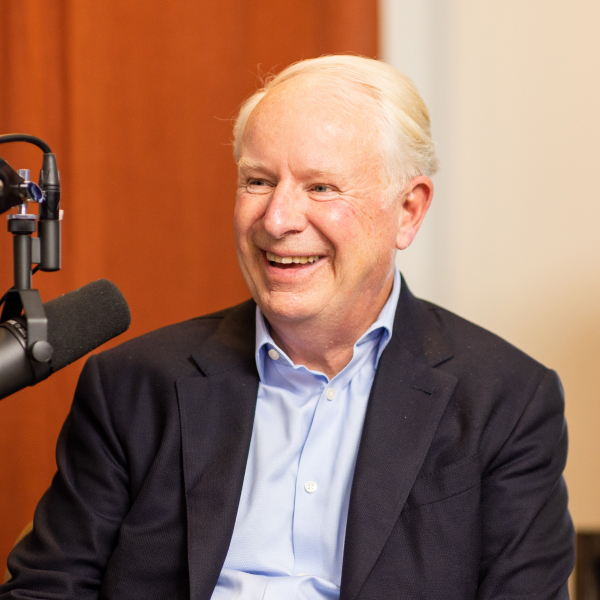 Dr. David Pyott
Yeah, yeah, you're right. You're right.
Dr. Grant Stevens
But indeed you're not here to sell me anything.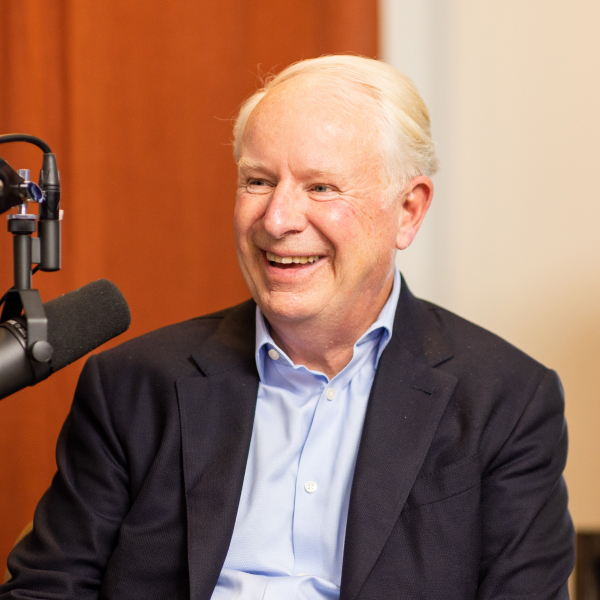 Dr. David Pyott
Sure. I, I could say pretty much what I like. I used to do that anyway, now probably even worse. But I'm actually the deputy chairman of the London Business School on the governing body. Presently. Presently. And when you're a deputy, there's always a certain danger around the corner.
And, but anyway, that's where I went to business school. And I have to be very proud that, whatever ranking you read every year, the full-time MBA programs always in the top six. If it's ever six, we're all wearing black ties. We like to compete with these other little places, called Harvard, Wharton, and Stanford.
Dr. Grant Stevens
Little tiny universities.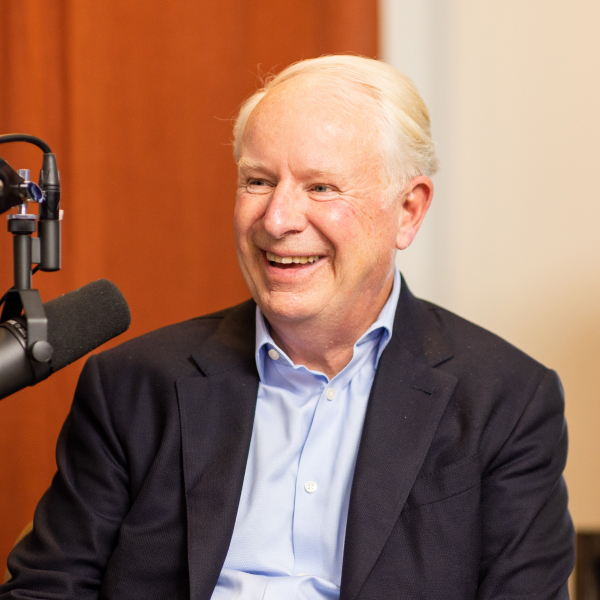 Dr. David Pyott
It's, it's good to have competition. Absolutely love competition.
Dr. Grant Stevens
So before law, before business school, you did law school in two countries, right?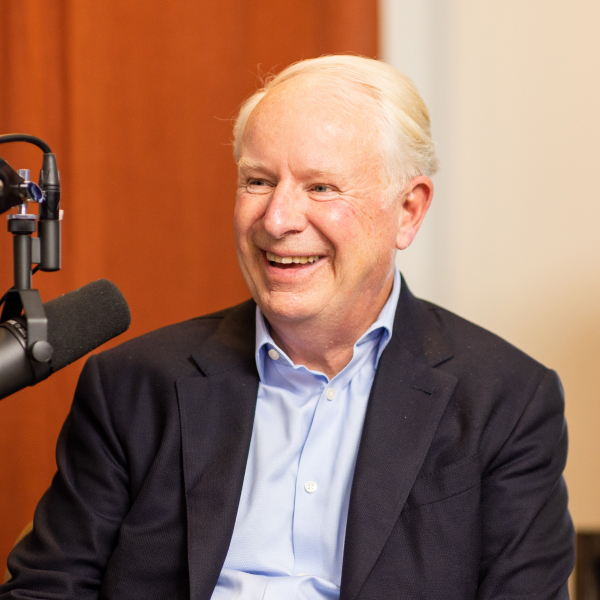 Dr. David Pyott
Yeah, Scotland and in Netherlands.
Dr. Grant Stevens
So was law school at the University of Edinburgh also?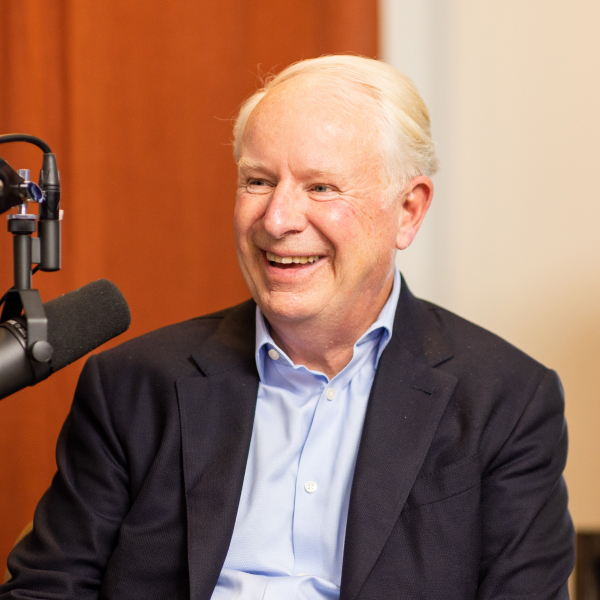 Dr. David Pyott
Yeah, I never though planned to be a lawyer.
It was more intellectual pursuits, but for people who used to work for me at Allergan, I used to joke that I know enough about the law to keep outta trouble most of the time. And I was quite infamous for asking very awkward questions on documents. But that's just because, when you're trained to read things very carefully, you do it out of quick curiosity.
Because there's any, devilment of catching somebody out.
Dr. Grant Stevens
And we've had a number of guests who are high level executives who went to law school and have that basis. So they're very analytical and they're very precise in reading the contracts and so forth. So then there was business school and, and you were about how old when you finished business?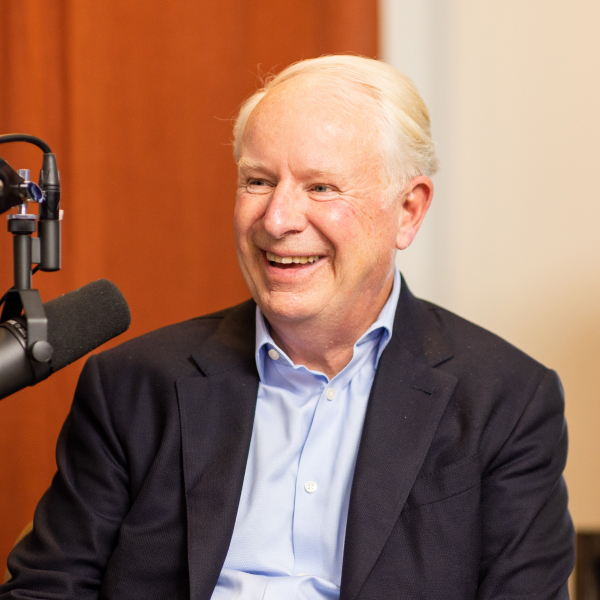 Dr. David Pyott
So I was 28 when, when I left business school. And when did you come to the States? That was in a way, much later, but sure. So I can say as a, as a joke that I've lived in the United States three times. So the very first time I had a summer job in of all places, Akron, Ohio. So from my social security card, I can prove that I'm really a Buckeye, which is another probably thing you wouldn't have known about.
Dr. Grant Stevens
Not hardly. I don't think anybody knows. Does anybody know David's a Buckeye? There you go. Oh my goodness.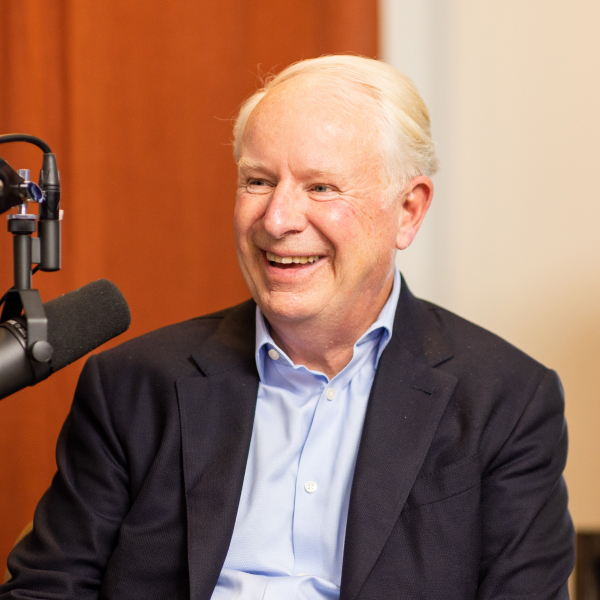 Dr. David Pyott
So I had a wonderful time there. Went back to Europe and immediately studied after that. In Germany I had the equivalent to a Fulbright from the German government. And then because after business school I worked for what today is called Novartis.
For 17 years. And I'd already, I was very much in the European region of Novartis and then I was transferred to Asia. And it wasn't until there was actually looking back, it was funny, a big mess. And I'd had a reputation of cleaning up big messes. And so I was then brought back from my second tour of living in the United States.
I like to joke, this was my post Latino phase, cuz I was transferred from Barcelona to Minneapolis. And maybe that was the first frozen face that I ever experienced.
Dr. Grant Stevens
Well, wait a minute. You were in Barcelona?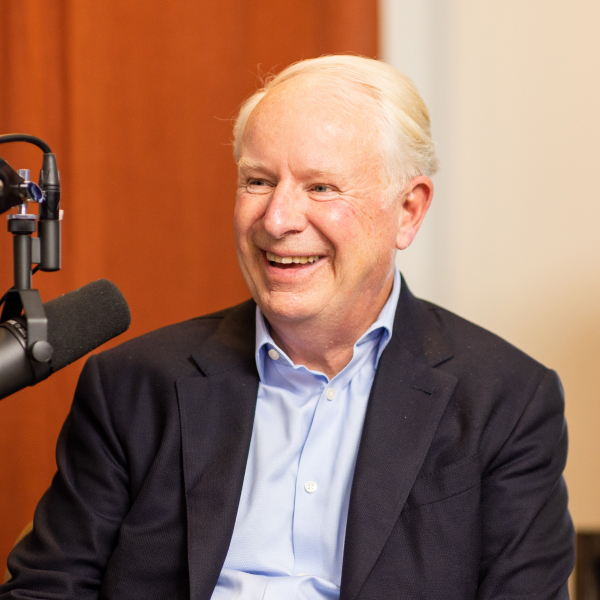 Dr. David Pyott
I was in Barcelona and I, they gave, do you speak Spanish also? And the reason was if you work for a Swiss company if you don't speak at least three languages, how on earth could you even be an executive?
Dr. Grant Stevens
Right. Right. So how long were you in Barcelona?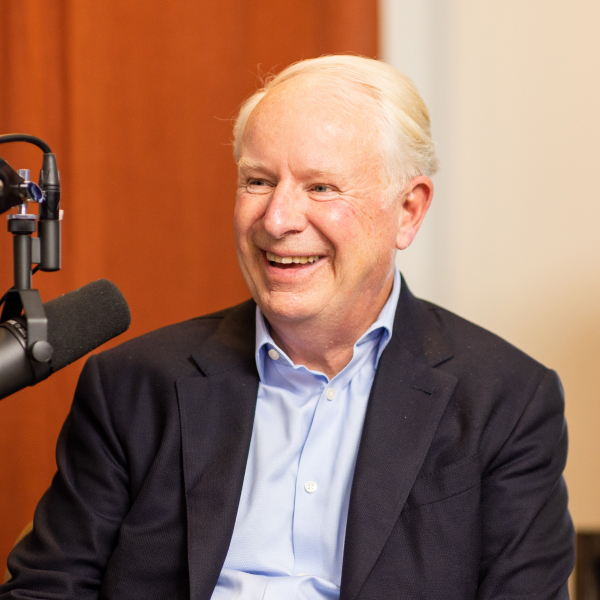 Dr. David Pyott
So that was almost four years. And then Minnesota. And then, because that all worked out pretty well, I got pulled back to Switzerland to be the division president. So I was then, I was just 41 and I was running actually a pretty big business.
It was well over 3 billion dollars in revenue, which, a long, long ago it was probably in today's money, probably more like 10. And so seemed like a big business. And then because I got this disenchanted about the strategic importance of that business within Novartis, it was time to move on.
And luckily that's when this little company called Allergan popped up. And so that was my third time of coming back to the United States.
Dr. Grant Stevens
And that was back from Switzerland then to Irvine?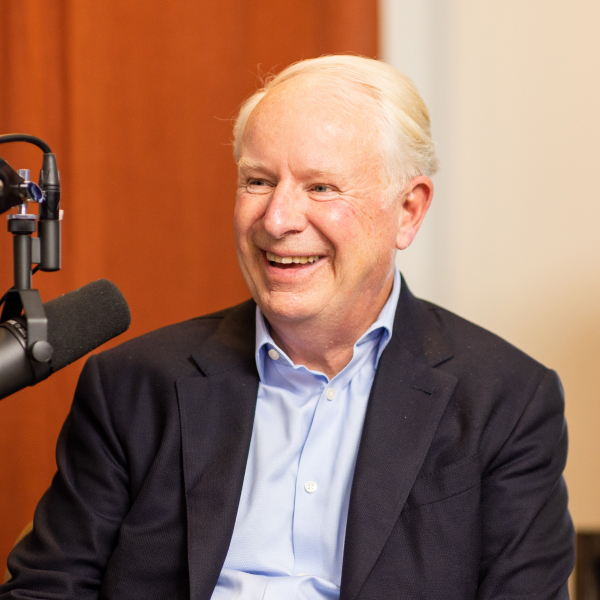 Dr. David Pyott
Straight to Irvine. I like to say it was the best airline ticket I ever bought. A one way Zurich to LAX, and was I happy to be back in the United States.
Dr. Grant Stevens
And was your third stint, back to Orange County, where I'm from.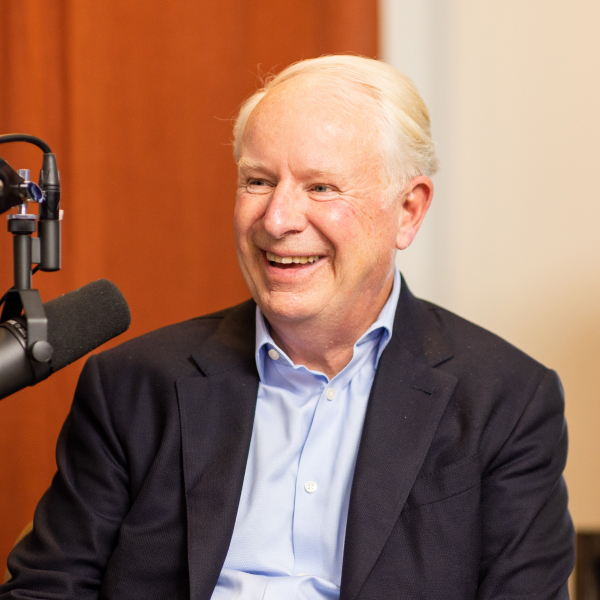 Dr. David Pyott
So it was great because I, of course, even a knucklehead like me realizes on the third time, don't leave this time, I'm here for good.
Dr. Grant Stevens
And he's there still. He's still down there in Orange County. So you arrive and you're employ, what was your title at all?
Your first title? CEO?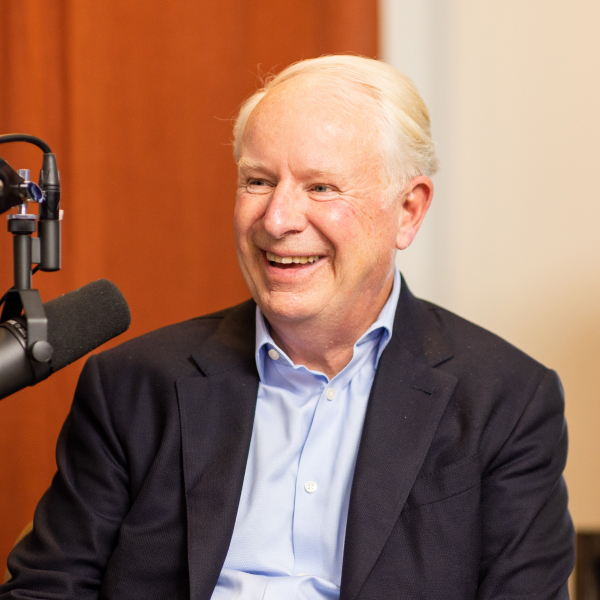 Dr. David Pyott
Yeah. So one of my sons always is very curious about, how careers developed and hierarchy. And I like to say, if you get a choice, it's always good to start as the CEO. You you don't really have anywhere else left to go. Right?
Dr. Grant Stevens
That's right. Now remind me, that year.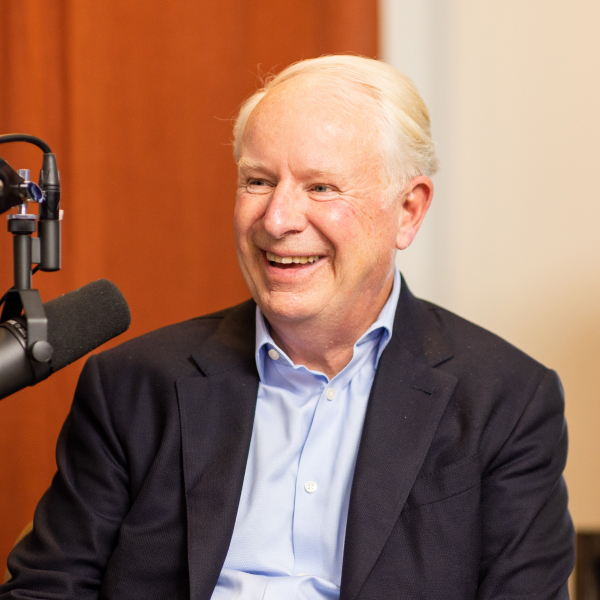 Dr. David Pyott
So that was literally the 3rd of January, 1998 is when I arrived and I set up my office in Irvine. And then I stayed for 17 years in total.
Dr. Grant Stevens
Right. And we'll get to that, but at that time you arrived and Allergan's primary focus was ocular. Is that correct?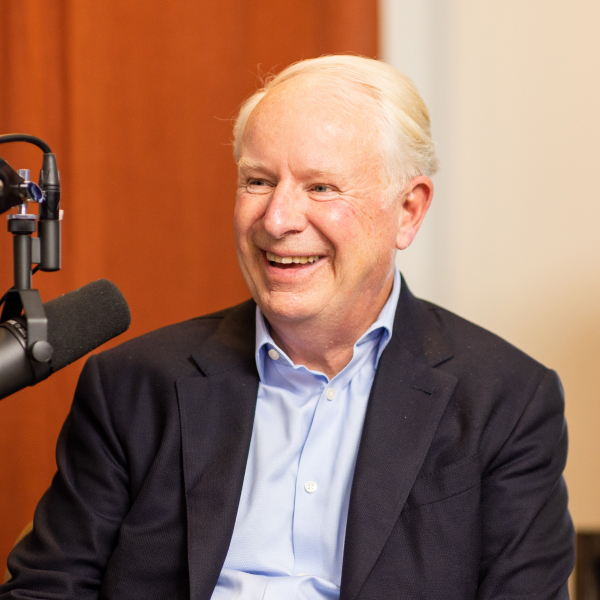 Dr. David Pyott
Ophthalmology. Interestingly, when one goes back through, obviously statistics move around at the margin, but actually throughout the whole Allergan period, the old Allergan, pre- the acquisition by Activis, was always plus minus 50%. Ophthalmology is and was always huge. And of course we had even more fun when we get to some of the stuff that we share together.
Dr. Grant Stevens
It's funny, in my fellowship, I have the opportunity to have the young fellows for the last 24 years, and we've had about 40 of them come through out of residency.
Whenever I say Allergan, they think of, of course, Botox and then they think of breast implants and all I say, I actually remember Allergan before either existed and I talked to him about Inamed and I talked to him about McGann and so forth through, but let's go back. What, I wanna talk to you a little bit about Botox.
Do you remember the first interactions you may have had with the Caruthers? She's been on the program. Can you take us back and paint a picture? Do you recall the first time someone talked to you about a toxin in the face to stop wrinkles and look pretty? Do you remember how did that go? The beginning.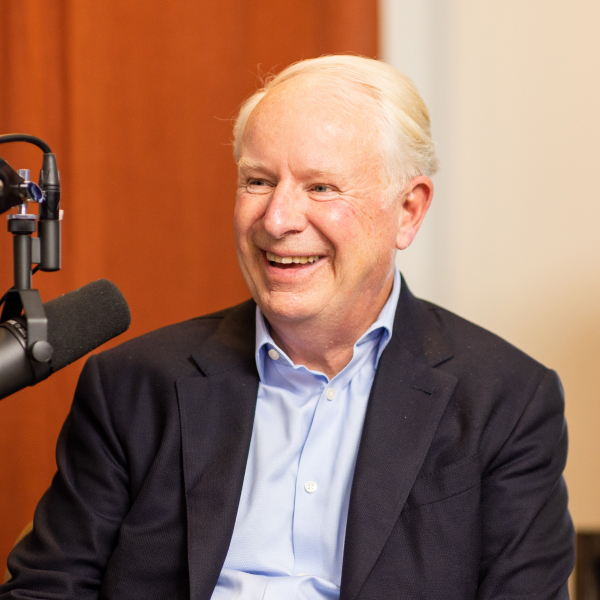 Dr. David Pyott
The very beginning, when obviously, I was considering am I interested in this company, Allergan, and for the other side, the board, it was a big deal. Because when I finally ended up getting the job, it was already year 49 of the company. And I was only the third CEO.
So extremely unusual in business anywhere. And of course, as I did all my reading, and even more importantly, once I showed up, I was very puzzled by this Botox thing. Like it seemed rather interesting and it was still very small. It was in its entirety, 100 million in. And of course this was off-label in terms of the cosmetic use.
Dr. Grant Stevens
But that was still for blepharospasm, correct? Had Jean started the, she injected herself. She was on the program and her assistant. So she'd already done that. But Botox cosmetic did not exist. It was all off-label.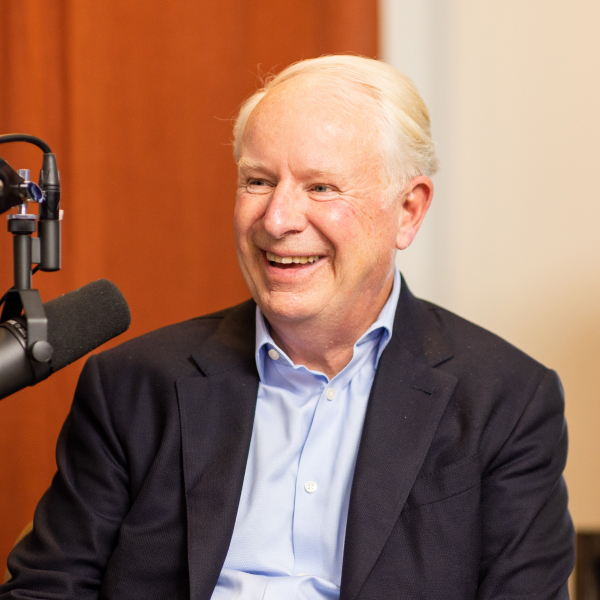 Dr. David Pyott
Correct. That's right. So as far as I could guess, listening to people and piecing it together, I think when I started Botox cosmetic, as it then later became, was about 20 million worldwide.
And of course, the first thing you, I always liked to do is ask the, whoever you think is really smart around the company, where are the opportunities? And many people said, there's something big here. And the prior regime was very nervous about this. Some thought that it was flippant, it wasn't serious.
And I'm very pragmatic. I said, show me all the data on safety and duration, side effects, all that stuff. And of course, it now seems ridiculous even answering this question. It seemed all very, very good to me. Of course now millions and millions and millions of vials later. But I thought so, I know so now.
Dr. Grant Stevens
But back then, when they first were trying to explain to you, we're gonna stick a needle in someone's face and that's gonna hurt, and then we're gonna put a toxin in that we were taught to some void rusty needles and we, and where we'd get lock jaw and all that sort of connotation.
Growing up with tetanus shots and such, did it give you any pause at all that you were gonna sell it for the pursuit of beauty?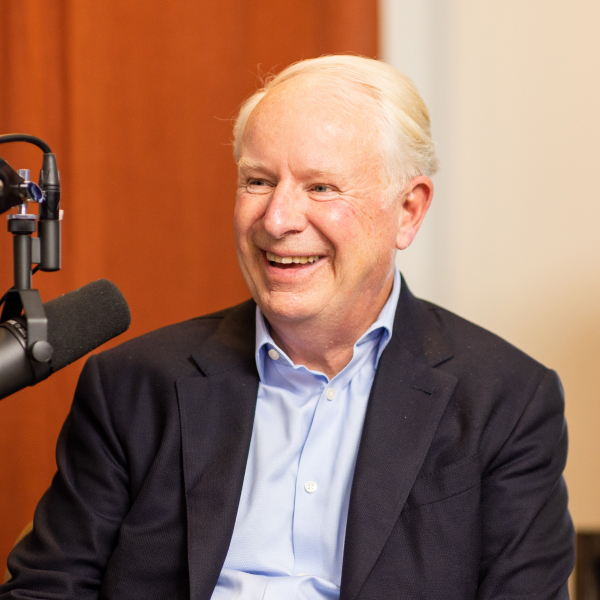 Dr. David Pyott
No, not at all. I, I think because I then spoke to people like the Carruthers and others who were very early adopters. I can think of Rick Glogau up in San Francisco, obviously Arnie Klein, Pat Wexler in New York.
There were lots of good, really, really good dermatologists and plastic surgeons who basically, were super enthusiastic. And of course, I did ask as a final question, always like, were the problems that you could see arising? So after all that, it became so obvious.
It was like, okay, we gotta go to the FDA. And they knew that the sales were really accelerating off-label. And therefore, they too had a real positive motivation of getting it on label, because of course they knew until that moment we couldn't train anybody. I'd be committing terrible, terrible since, so I still vividly remember.
The, the people in the trial used to campaign bitterly when they came to the end of six months and it was like, I don't get the product anymore. That was a very good sign. Absolutely. Cause the, the real wonderful day was the best tax day I'll ever, ever remember. April 15th, 2001 was D-Day for Botox in the United States.
Dr. Grant Stevens
For the approval for cosmetic. Now, prior to the approval for cosmetic was the primary indication, blepharospasm.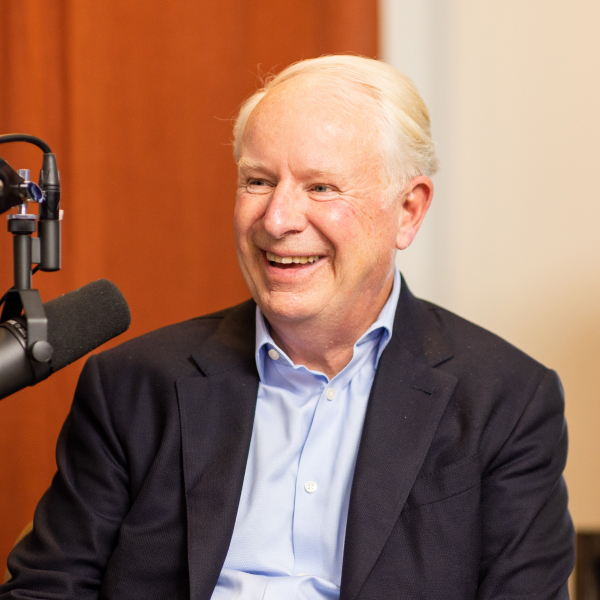 Dr. David Pyott
It was also hemifacial spasm. Those were the three that were on label. And of course cervical dystonia was coming along at that stage as well.
Dr. Grant Stevens
You mentioned Arnie Klein and it's a name I haven't heard for a while. As he's in this community and I was a young plastic surgeon and he taught me how to inject Botox for cosmetic purposes.
And he gave some courses also in Marina del Ray. And he was so generous and gracious. He had me to his office and I can remember thinking, this is great, this is fantastic.
And I was a plastic surgeon. I already had a MedSpa, and I thought, this is fantastic. People can look terrific with injecting this, but it wasn't on label when I learned, as you mentioned. So again, April 15th, 2001, that is the key.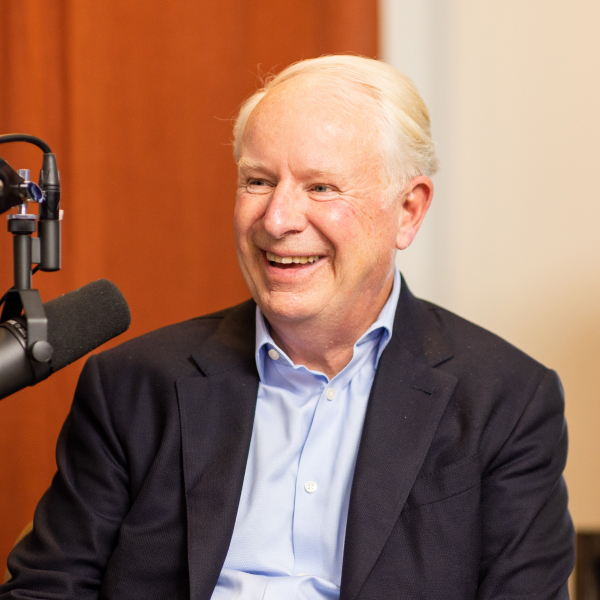 Dr. David Pyott
That's the key date. And of course then we could really get going.
And of course, because I've marketed lots of consumer products as well. I think, like everything, Rome wasn't built by one Caesar. And of course it always, and in a great company, it's all about a great team. Many, many people contributed and of course many of those people in the great circle of life who've now sat at this table as your guests, who have moved on to do other great things.
But I think what was really fun was I realized this very interesting name Botox and whether I liked it or not, that was the name. And of course, everybody, especially early days, react to it. Like, is that good or is that bad?
But it certainly gets your attention. And years later, of course, I love to joke because I'm Scottish, I was too mean to spend the money on market research, but I knew that Botox had become the most famous pharmaceutical brand in the United States, which of course was, sorry, Pfizer. Sorry about Viagra.
We're number one now. And, but it was great to go through the gears and I think another really key moment was the realization how there would be a huge future in dermal fillers. And it was an interesting headstand for me cuz we just divested our ophthalmic medical device business. Which was intraocular lenses in its core as well as lens care solutions.
So these were, if you like, the juice to wash your and clean your contact lenses. So we'd separated that out and here we were contemplating getting back into the medical device business cuz that's the way it's regulated. And the entry point was the acquisition of Juvéderm in France.
Dr. Grant Stevens
And so tell me about that. Tell me about the acquisition of Juvéderm because, I don't know, I don't know that history.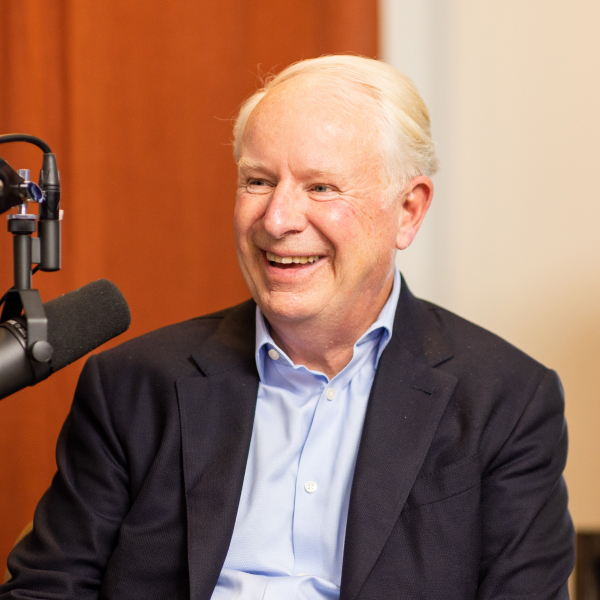 Dr. David Pyott
Well, it was a really wonderful beginning of it. And there's often, accidents which are very positive, but you have to listen and watch very carefully. And so fortunately hyaluronic acid, I think many people know, started its major use in cataract surgery.
And also in joints, particularly knees. And, that's like Genzyme in Boston was the progenitor of HA in the knees. So of course we could read up on this, but very fortunately one of the types of viscoelastic to use the technical term one needs for cataract surgery, we had difficulty making.
And so we found this wonderful company in the French Alps that made it. And so later on I hear this company's also doing Juvéderm. And then I start asking people in Europe about dermal fillers. And it was really obvious this was the perfect companion product for Botox. Because today it sounds obvious.
You can say that. We'll make it simple. I know there's so many experts listening that time. You could say Botox is there and fillers is here. Now, of course we know it's a lot more fun and more complicated than that today. But so I knew the guy.
Dr. Grant Stevens
So you knew the guy who was making Juvéderm?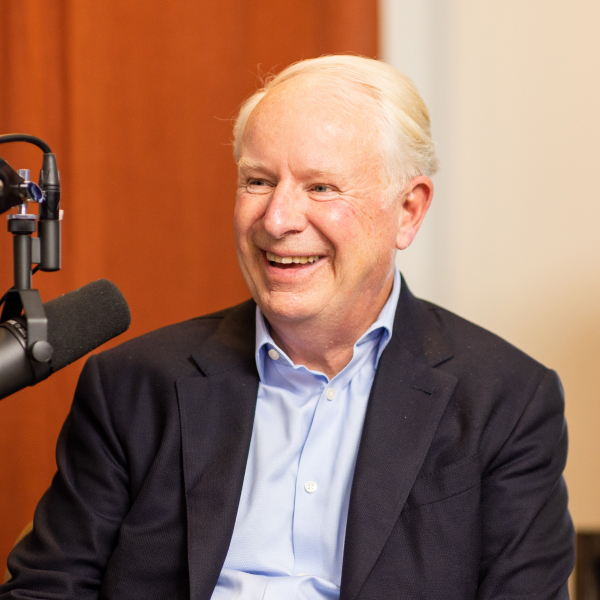 Dr. David Pyott
Yeah, Juvéderm. And of course, because I speak French too, he liked that. And so we made them an offer he couldn't refuse. And we basically bought the Juvéderm, the company behind it, Corneal. Corneal sounds like ophthalmology, which it was. And ironically spun out the few pieces of ophthalmic business they had, cuz that wasn't what we wanted.
And one of my jokes at the time, I think they sold it, was probably 10 million euros worth of Juvéderm. And basically, you do not speak French, I do not sell you my Juvéderm. So most of their sales were in France, Northern Italy, Northern Spain, Switzerland, and Belgium. And of course we hitched that wonderful product onto our huge American truck called Botox.
Dr. Grant Stevens
Did you license it or buy?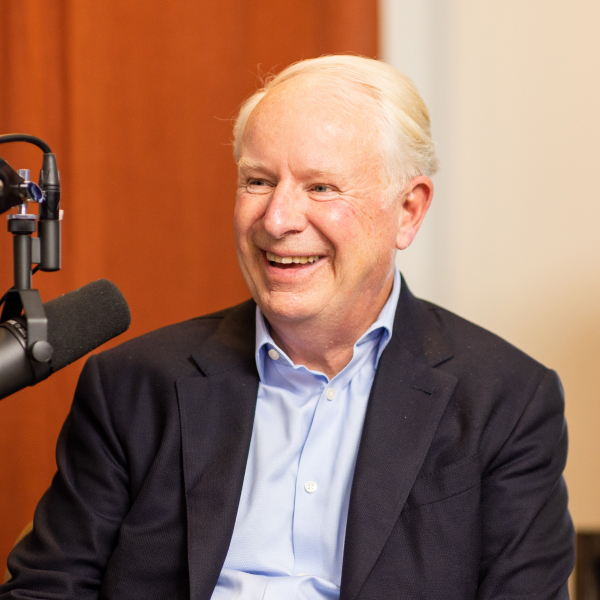 Dr. David Pyott
We bought it, we bought the company in France. And then later on, it was one of the major reasons we bought Inamed in Santa Barbara. Because they had the license for Juvéderm for North America, and then we could complete the circle. And so we literally have taken Juvéderm, I was just looking at the numbers the other day.
I think it looks like they will sell about one and a half billion dollars of the Juvéderm collection, as it is known today. So it was a nice little journey. 20 million or 10 million euros to 1.5 billion. And my French friend ,he received 120 million euros, but I didn't feel so bad because he bought a football club, which is, rich Europeans like doing that.
Dr. Grant Stevens
Absolutely. And that was a lot more money back then.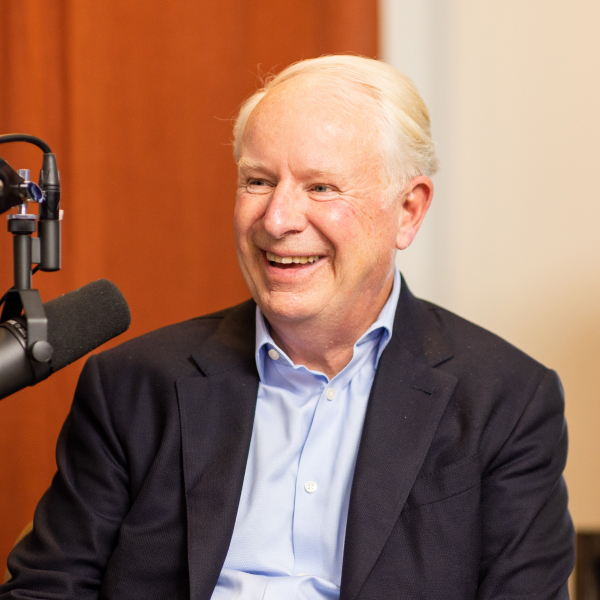 Dr. David Pyott
And of course, I mean soccer. Not football.
Dr. Grant Stevens
Yes, of course. So even though you purchased Juvéderm, Inamed still had the license for America. Now I thought you bought Inamed for the implants.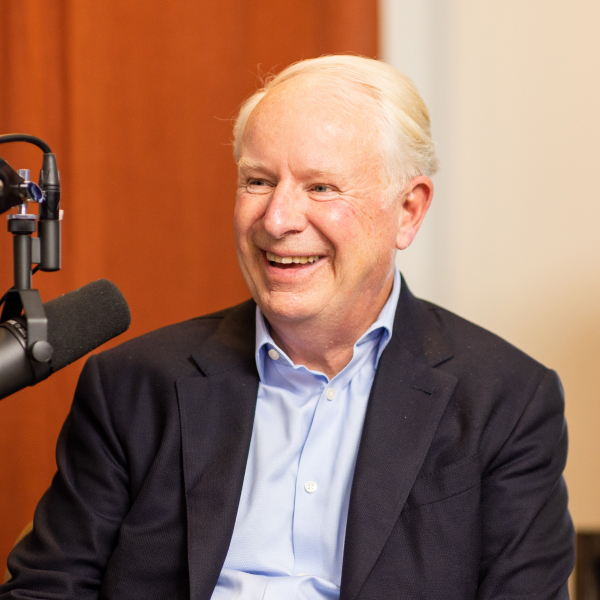 Dr. David Pyott
It was both.
Dr. Grant Stevens
Both. But primarily the Juvéderm? The license?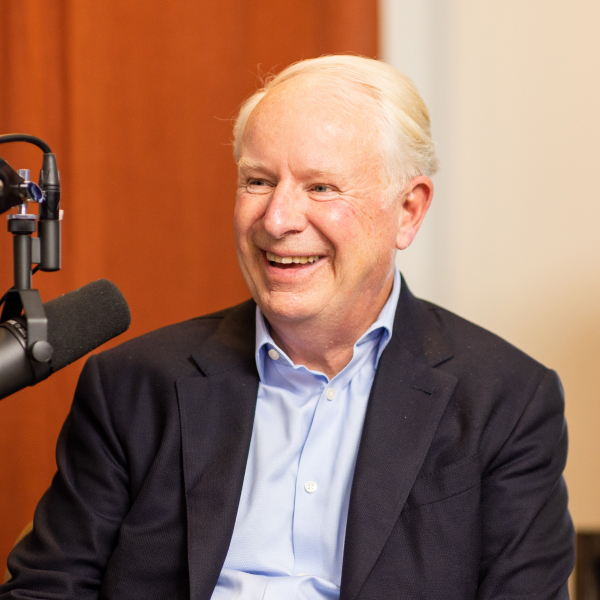 Dr. David Pyott
Well, it was really both. Both because of course, given the, I'll call it the balance of the business. And this was before the reintroduction of silicone. So of course I had to really, we had to do our, our homework because I remember going to my head of R&D, Scott Whitcup, and others on the team, and saying, look, if there's any risk of serious harm with silicone breast implants, I'm the first person that wants to know.
Because of course we could all remember and read about the litigation, prior to the moratorium. And it was so crystal clear. So we went, it's go time. And we're now in the breast implant business as well. Over is to another great thing, if I may please. I'm sitting in my office thinking this is getting more complicated, right.
We've got the Juvéderm, the dermal fillers, we have botulinum toxin, now we have implants, and we also had some small, consumer oriented dermatology products as well. So I said we need something snappy and easy to talk about. So I'm looking at the ceiling pretty much, and because I'm a marketing guy, I said, this word has come to my head, medical aesthetics.
So I went to obviously the team and said, when the boss is inventing brand names, it's dangerous. So if you have a better idea, I'm totally open, but please, I'm only gonna give you about four or six weeks cuz we gotta keep moving here. And of course they, nobody came up with anything much better.
And so that was the beginning of medical aesthetics. And of course, a year later where the world's press is writing about medical aesthetics or la medicina estética, or le médecine esthétique, then you've arrived, you're starting to coin a genre. And you can start really building from that, if you like, small foundation stone upwards.
Dr. Grant Stevens
And that is why he's called the father of medical aesthetics.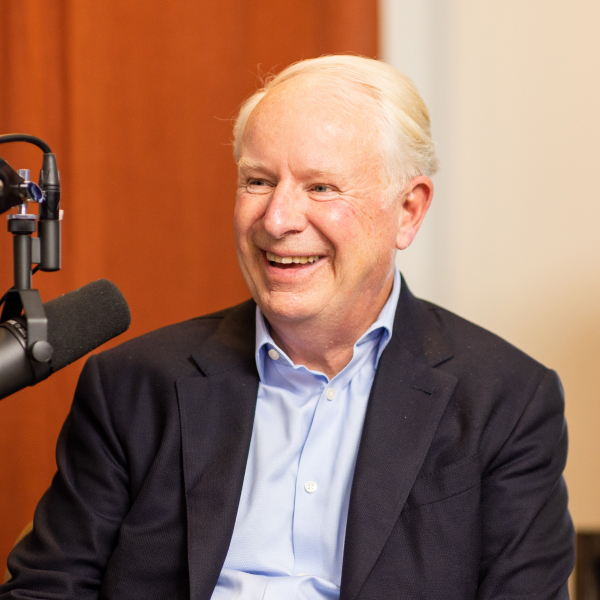 Dr. David Pyott
In some ways.
Dr. Grant Stevens
But you clearly are. You clearly are.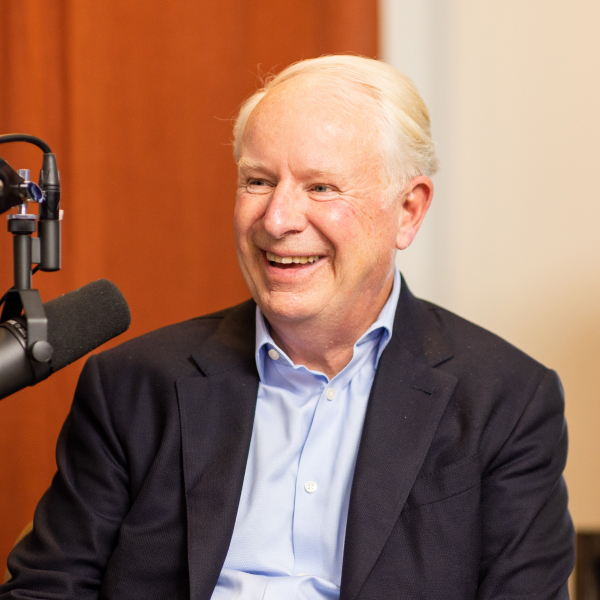 Dr. David Pyott
Of course it was a huge team effort.
Dr. Grant Stevens
Oh, I recognize that. And everyone does, but there has to be someone at the top and so there you were.
I want to go back, you mentioned you're a marketer. You still have to convince the consumer to stick that needle in her face and have the practitioner pump in some toxin. I'm sure that was a heavy lift from a marketing point of view and an advertising point of view. Can you give me any feel for either, what happened, the amount of money you spent on it versus your revenue?
I can, I would imagine you had to spend a lot of money to get over fear of pain, fear of harm, fear of all sorts of adverse reactions, even though you knew, and the Caruthers knew, and those, as you mentioned earlier, knew it was effective and safe. But that's a big lift. So give us some insight to how you got Botox in — it is the most mainstream. I'm sure there's a story or stories there.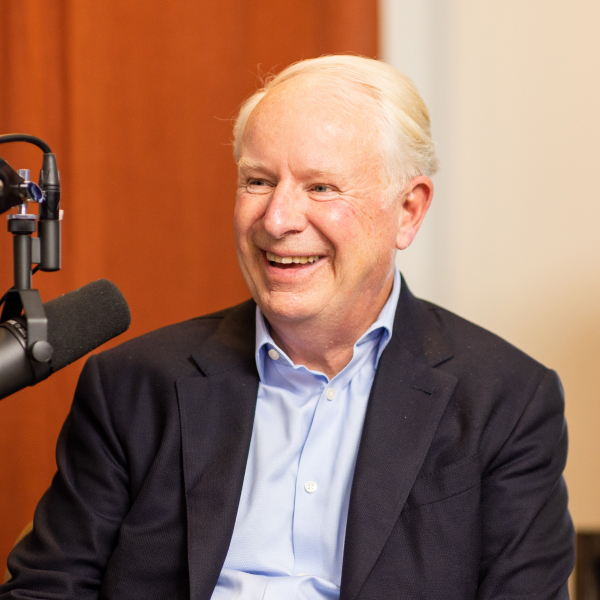 Dr. David Pyott
Well, I think there's, because I've been involved in lots of different product market categories, you always know there's hurdles and there's opportunities. And I think as I made a comment earlier, sometimes opportunity can be smiling right at you, but you have to be able to see it.
And so talking to, I'll call it the real movers and shakers, your colleagues, whether they were plastics or derms or they could be, even in those early days, people who had moved in from being a GP or whatever. But we knew who the really good people were. And of course I was really checking in with them like, you got people coming back, right, for years?
And of course everybody was reassuring me. And you could see it from the way, cuz we knew where we shipped the product because it was our consumption. So, those early days we said, okay, would you be willing to help us? Because you've clearly mastered the technique of how, the result versus the pain with a very small p can be balanced and what tricks and what methodologies do you use. And some people had slightly different procedures.
Dr. Grant Stevens
And dilutions, and technique, right?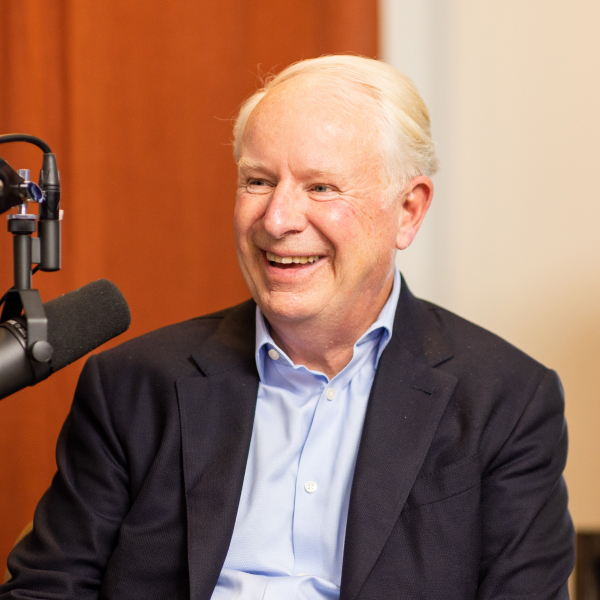 Dr. David Pyott
And so you start getting to, where's the common denominator that really works? And then after that, for me it was right, okay, we have got to supercharge this.
It's almost like a pyramid. I don't wanna get into Tupperware, but you could think about where you have, super experts that are willing to then train other physicians in their region to become competent. And then of course they move up and become more competent.
And then you say, are you willing to help? And of course then you can start really getting the capacity, the pyramid really starts. Really get the capacity going. And in those early days, of course we used PR. I can think of Virginia Madsen as in Sideways in Santa Barbara. And others cuz we needed some ability to consumerize it.
I used that word earlier, that you gotta keep things simple. You gotta make it attractive to people. Versus, my God, I'm the botulinum toxin thing. You have to be straightforward. That's what it's called. It would Be unethical to hide that. But let's get to the positives of what is the benefit, because I'm sure, I quite like driving fast cars, but actually don't care too much how they actually work.
The famous, "what's under the hood?" And then I think in parallel to that, we realized there's a huge opportunity for direct to consumer advertising. And, we got beyond the Virginia Madsen, who was a great spokesperson and the face in the early days, to getting into the mainstream of the soccer mom, would probably be the best analogy, in this country at least.
And of course we could see this phenomenon happening not just in this country, which is enormously important, but worldwide. And I could see each of these streams occurring. And I'd say during that time, the one country that really, really surprised me, was the one I'm from.
I would've never have guessed that the UK medical aesthetics market would become the biggest in Europe. I thought this is the land of crooked teeth, cuz you have to pay for the dentist yourself in many places in Europe, especially the UK. But of course, looking back, I was always curious, like I would've thought the French would be the superheroes, and they are huge as well.
And places in Scandinavia I got right, very conservative. But the real thing that was going on the UK was the British loved to see what's going on in America and they could see Botox and Juvéderm taking off in America. So they had to have it as well. And of course, despite all the jokes about two great countries divided by a common language, they can understand it and they watch American media and of course we fomented that.
Dr. Grant Stevens
Yes. How about Asia early on?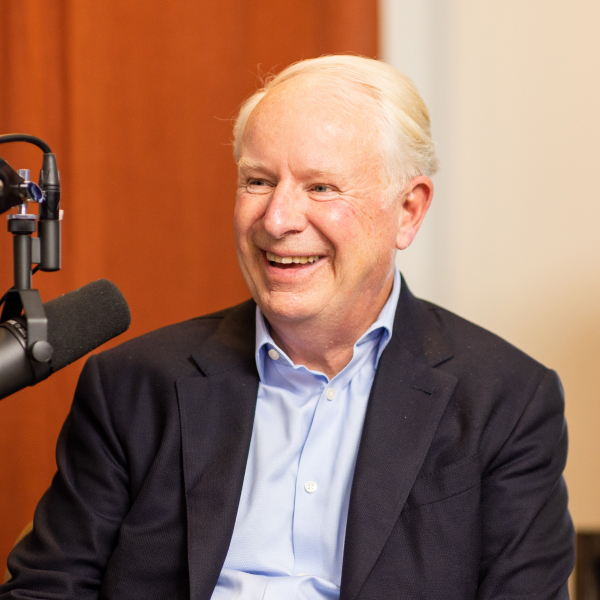 Dr. David Pyott
That one, particularly Korea, I'm sure you know.
Dr. Grant Stevens
Yeah, I know about Korean now, but early on, did they embrace it?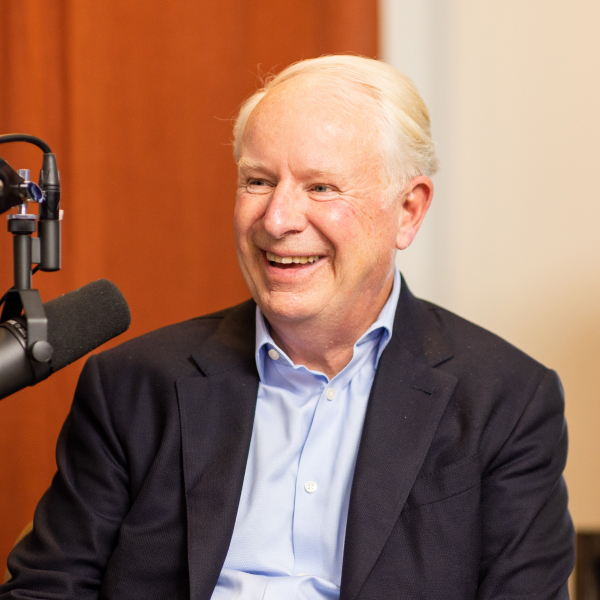 Dr. David Pyott
Yeah, very quickly.
Dr. Grant Stevens
Per capita, it's still the number one country, even more than America.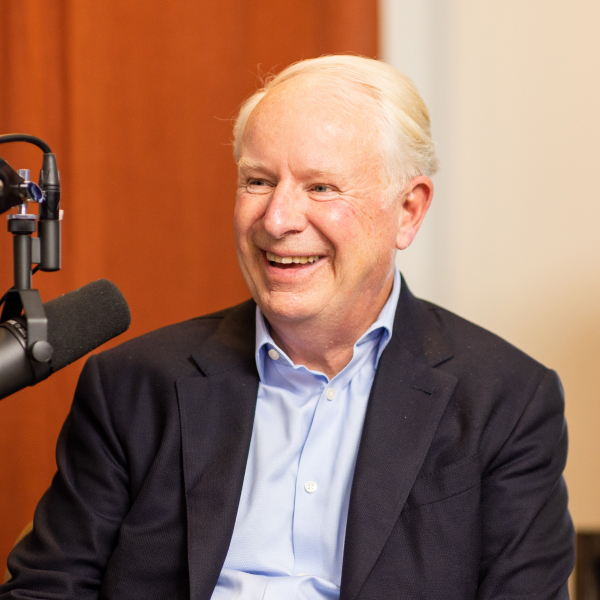 Dr. David Pyott
It is huge. In those, in those early days, I used to talk to my colleagues and I said, Seoul is the Paris of Asia, and, fortunate I'd worked in Asia.
So you gotta be very careful about, ever confusing one country with the other. But it'd be the same of saying like, well, Italy and Spain are the same. Well, of course we could say there's common points, but they have their subtle differences.
Dr. Grant Stevens
Absolutely. And they're very proud of them. So Korea and Japan followed?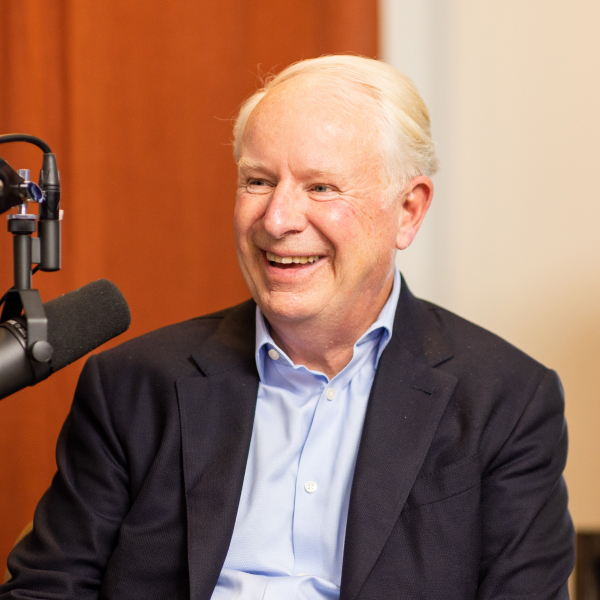 Dr. David Pyott
Japan was much later, much later. A very complicated market to get regulatory approval.
Dr. Grant Stevens
Their FDA?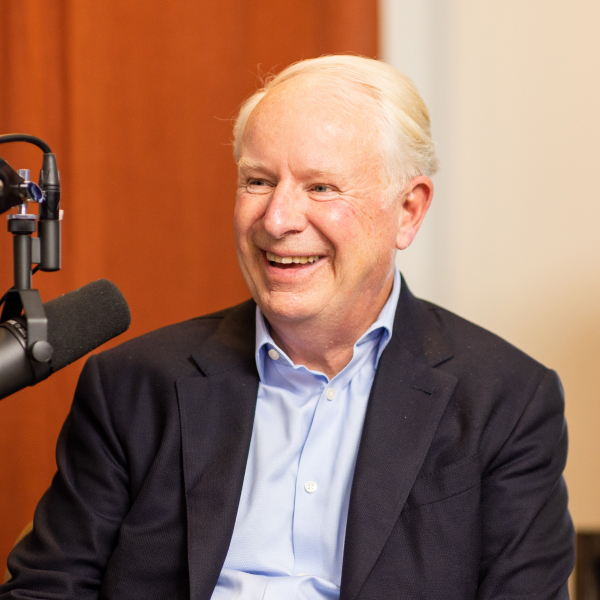 Dr. David Pyott
Yeah, that's right.
Dr. Grant Stevens
And where did China figure in?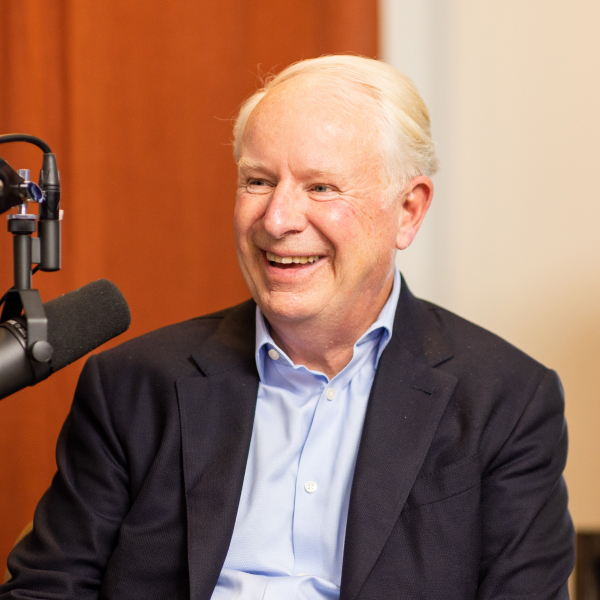 Dr. David Pyott
Probably little later at that time, very small. Whereas of course, in the period since I left Allergan, if you aren't big in China, then you should probably, hire a new executive.
Dr. Grant Stevens
Yes. One other question as that relates to the globe. What about Australia?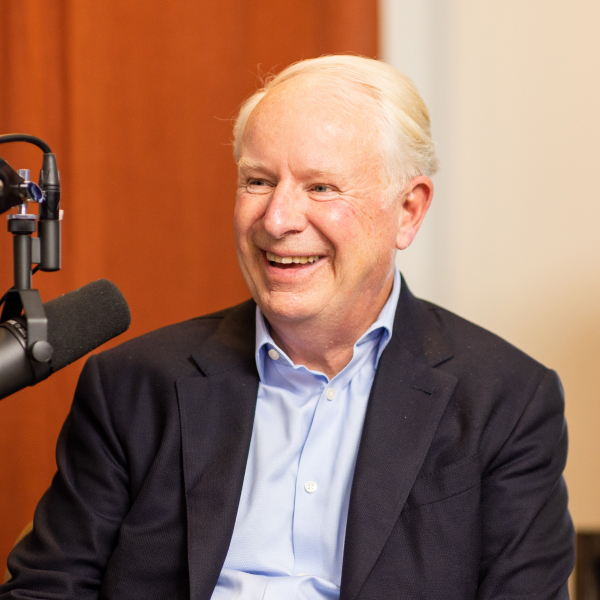 Dr. David Pyott
That one came very quickly as well, and I think it was also the English language connection that Australians in the same way look to the mother country. Cuz I'd say of all the parts of the British Commonwealth, Australia still is probably the closest.
Dr. Grant Stevens
And the Aussies and the Yanks are very close, too.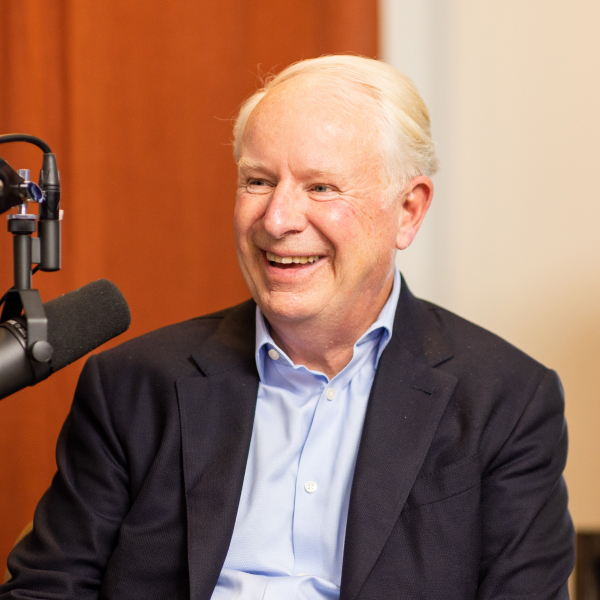 Dr. David Pyott
And I was about to say it. And of course, if you live in particularly a place like Sydney, or Brisbane was where it started, they always look to California and say, what's the different might between Sydney and LA? Gold Coast and all the rest.
Yeah. So that was an easy one.
Dr. Grant Stevens
Okay, so you're promoting Botox and Juvéderm, you pushed that Juvéderm brand, you had just a few, and then you just kept expanding the fillers.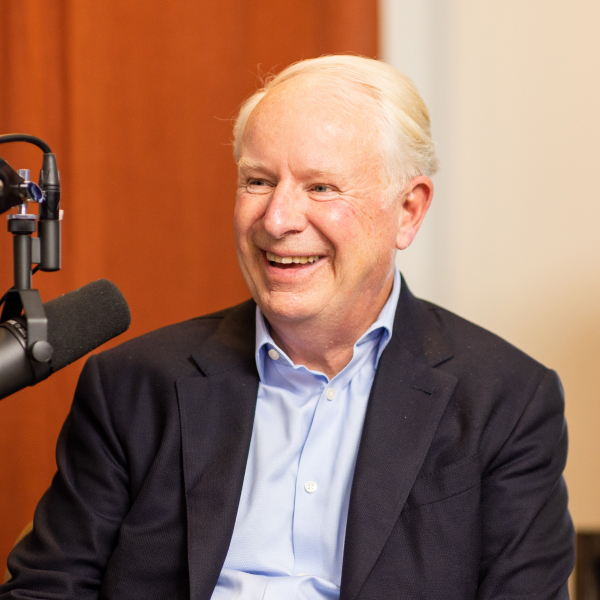 Dr. David Pyott
Yeah, and I think one of the, that was the one of, I have many funny memories of "aha moments," and I always loved, above all, visiting customers and going to big conventions.
And that time I remember going to IMCAS, which occurs always in January in Paris. And I'm meeting with the top French customers. And asking them what they thought, we'd just literally announced the acquisition of Corneal and Juvéderm and I said, what's the next opportunity?
So this person says, Monsieur, it is Voluma. And I go, and who owns that? And he goes, vous, Monsieur, you. I go, oh really? Cool. So tell me about this. And so I get down to the factory in the French Alps and start probing, and I come back to Irvine a week later and I go, we have an absolute jewel hiding in our own safe.
And I started really checking and of course a couple of years later we had regulatory approval.
Dr. Grant Stevens
So it was a Frenchman in Paris at IMCAS. Who told you, the CEO that you own Voluma?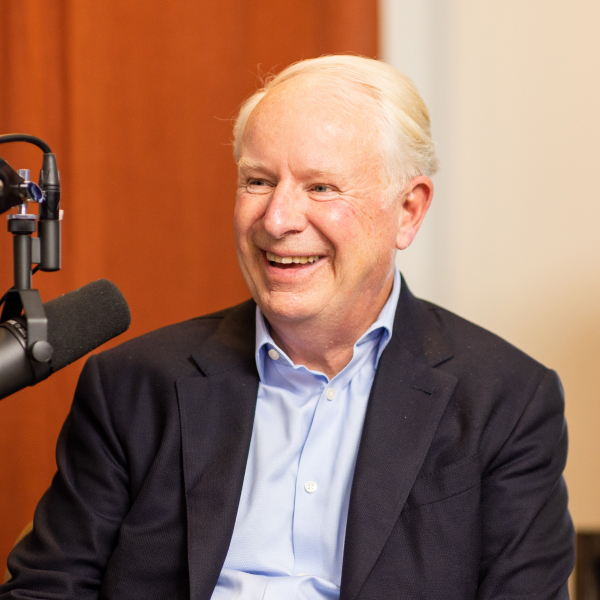 Dr. David Pyott
Yes. We should have known, or maybe.
Dr. Grant Stevens
That's crazy, but Voluma was such a change with the G Prime and the duration and all the other indications, cause it were so different than the typical.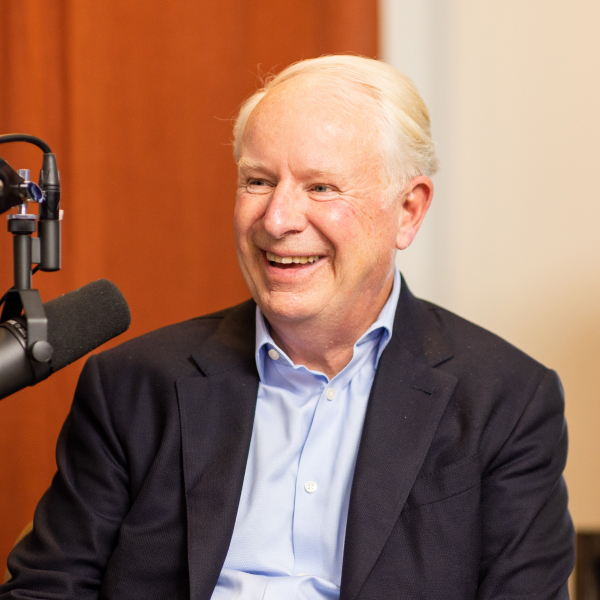 Dr. David Pyott
So isn't this fun? Because it's unbelievable. Somebody on the due diligence team clearly knew, but for whatever reason decided this little thing in the fridge wasn't that important. It was a wonderful one. So that was another one where, and of course Europe was quicker because of the lower regulatory barrier, and of course that first impression was correct.
And we did the same thing. We go from one really knowledgeable injector customer to the next and say, beyond the excellence of the product, of course we had to teach people how to inject it. And, stiffness and softness, all that stuff. Depth, depth of injection, you better get it right.
Dr. Grant Stevens
Absolutely. So you, you're not putting Voluma in the lips.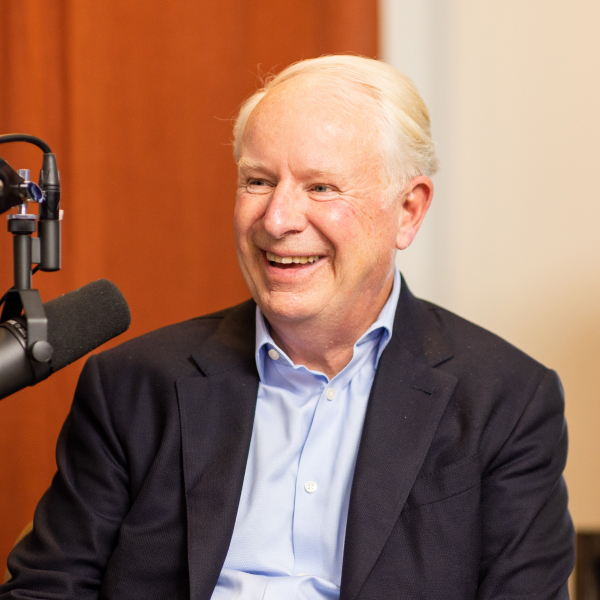 Dr. David Pyott
So this is where again, you can, I always look at, market creation is a series of concentric rings, where you just make it bigger and bigger and bigger. And of course, our job sitting in the company is to try and make it as simple as possible for the customer, and the happier the patient, is the end result that we all share in common.
Dr. Grant Stevens
Absolutely. When did SkinMedica come onto the scene with you?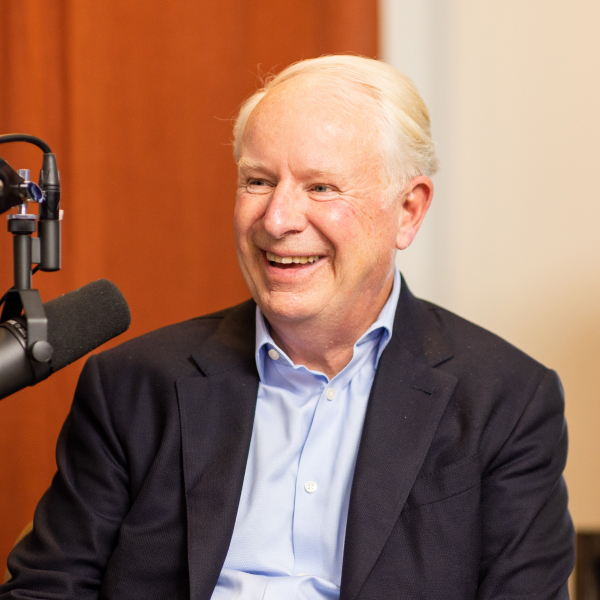 Dr. David Pyott
That would've been probably another three or four years later, where that was clearly the beginning of how do we have a broader and broader product range that fits together. And we learned early, which sales types, as you would've remember from those days as a very important customer.
So for our audience, Grant was, during my time, the most important customer on the West Coast. And I know don't just mean in terms of pleasant to deal with, but just how many, invoices, size of invoice came through order entry in Allergan Irvine. But of course, when you go through the gears with your customers, it's, how do you just make it simpler and better and better and better?
And we clearly knew with SkinMedica we needed a different type of salesperson because of course somebody is proficient as yourself. You can't be spending your valuable time educating the patient, the consumer, about SkinMedica type products.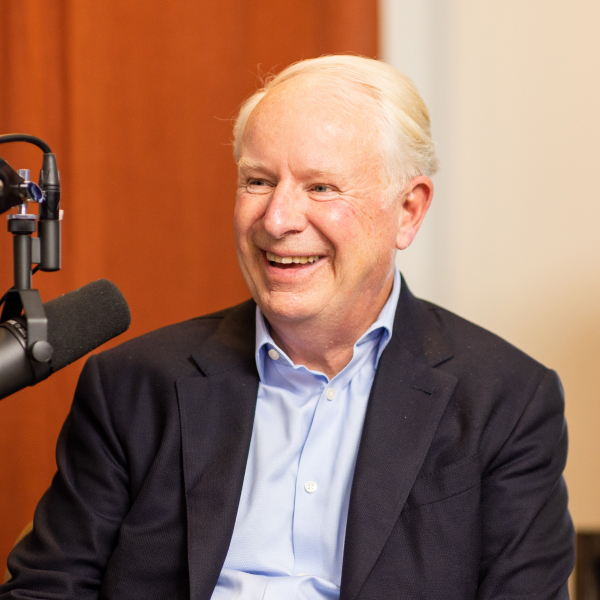 Dr. David Pyott
That's right. TNS, a novel, a very novel product, important product.
But of course what was great was it needed the, imprimatur of the doctor. But then if you like the dispensing, the follow up, the handholding, sometimes entire office staff. And of course that's a another wonderful thing I think about, this whole concentric rings of creating a gigantic market.
Cuz if you think back to the numbers I've been giving you, it was a tiny little market in let's even call it 2000, it was probably a couple hundred million worldwide of everything you could throw in.
Dr. Grant Stevens
The Botox and the Juvéderm?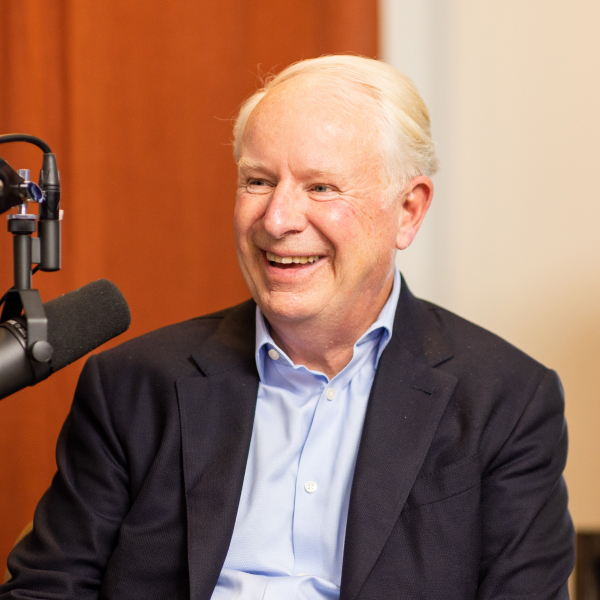 Dr. David Pyott
Yeah. It's a couple hundred million. Whereas I saw some numbers cuz I did go and check my file and couple of things on the internet.
I think the current estimate is about 13 billion as a market type. So that you'd say, what are we talking about here? This is like model T to today. Getting into traffic congestion and we're only talking 20 years. It's a very short time. And so it's, each of these things were so interesting to fine tune them.
And of course, always the end result was a happy patient or happy consumer. And of course, many happy doctors on the way. Because beyond your professional pleasure of delivering beautiful results, of course it's also created some beautiful practices all over the world.
Dr. Grant Stevens
And as you acquired these different products it gave us more tools with which to help the patient on their journey, the customer, if you will, on their journey towards looking their very best.
And we learned, we all learned that when you look good and you look, feel good about how you look, you feel good about life. And a lot of people still discount that. But it's very clear. That when we're feeling and when we look better, we feel better. And as you layered on, people confuse fillers with Botox, for instance.
And I say, well, one turns off the wrinkles and we know it's the muscles, and the one smooths the skin. Now I'm thinking of fillers and I know it's far more complex.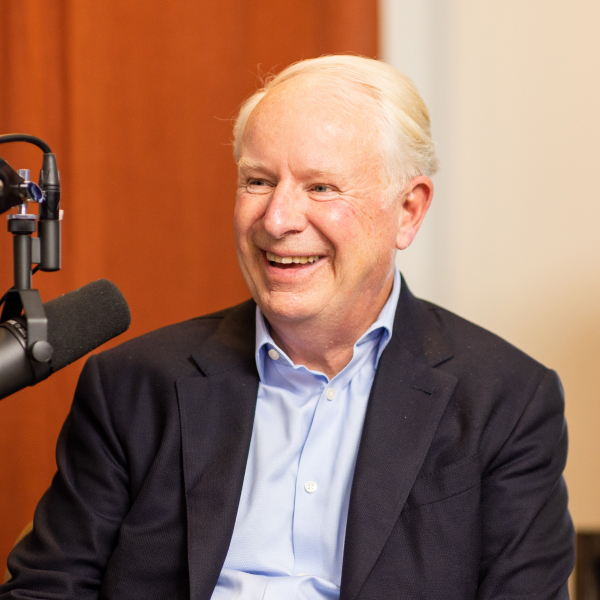 Dr. David Pyott
Yeah, of course, of course.
Dr. Grant Stevens
But you've seen throughout your career, people confuse the two. They say, I had Botox in my lip. And you know darn good and well, they're talking about the fillers. And then when you layered on the skincare, and before that, most skincare was just a lubricant and so forth. But you finally had an active ingredient and Fritz and then the group down there in San Diego and TNS and you acquired it.
And it gave us yet another tool with which to help the patient on their journey of looking their very best. And that has continued. And think about all the companies that have followed. Again, followed the consumer. It's being driven. By the consumer's desire to look their best, right?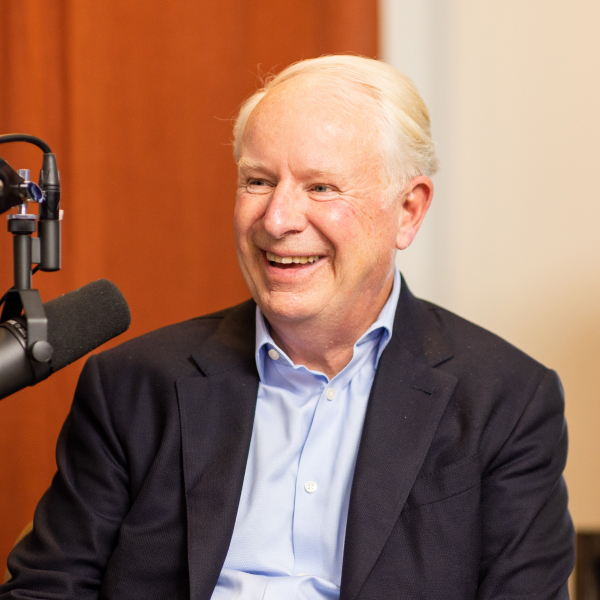 Dr. David Pyott
That's right. They're, look, they're wanting to look youthful and happy forever. That is what we're delivering. Right?
Dr. Grant Stevens
And do you remember we used to call it, and some still do, rejuvenation. You'll talk about rejuvenative medicine and rejuvenation, and now as the average age of entry is going downwards, we're now calling it rejuvenation.
And we talked about it today on the show with some other guests. This concept of getting in front of the wrinkles, getting in front of the brown spots, the signs of aging, getting in front of them. So you retard them. Maybe you hold them at bay entirely.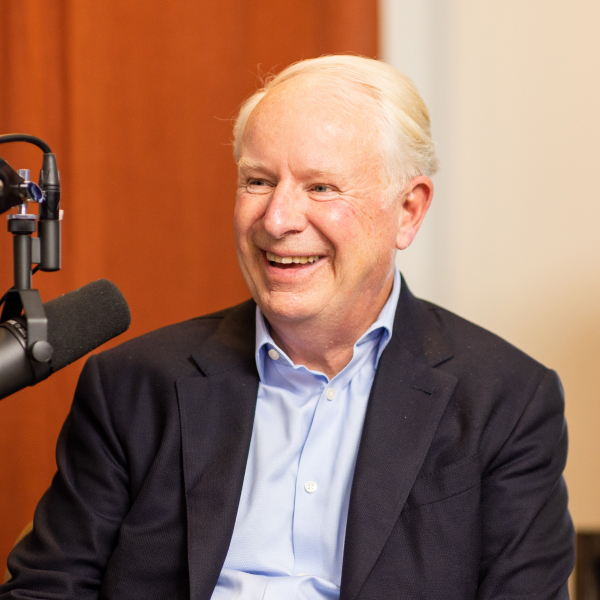 Dr. David Pyott
Yep. I think the beauty of that, when I look at where the market is today you can see that younger consumers, of course, they don't even imagine what people were thinking 20 years ago with this whole, toxin thing in front and center.
They just see this as mainstream. And of course they're much more willing to try new things, which is great. Equally, of course, they can be less faithful if you offer a bad experience. Then I think any marketer or any physician to that degree, messes up, we all pay the penalty and I don't really apologize for it, don't do it again.
And I think it also gets back to, other subliminal things. I was actually chuckling to myself cuz we used to talk about the Allergan partner privileges. And of course it was a frequent flyer program, and it wasn't just the value of what level of discount you'd get, but also, of course, just like the airlines.
If you're up there, you're gonna get a better check-in experience. You're gonna get to the lounge versus sitting in row 28F. And we tried to avoid 28F clearly, treat everybody nicely, but some super nicely. And I remember a fun time with you once, where you were telling me how you were a double black diamond customer.
You were super important. So I used to joke internally because it was a big deal and we had a plaque for you in the practice in Marina Del Rey. Of course, from my perspective, I could say I was selling prestige. And of course as a Scotsman, the cost of goods of prestige is relatively low.
It's the cost of a plaque. And maybe a nice letter, and maybe I should call you every day on every year on your birthday.
Dr. Grant Stevens
Like Jonah. And you know what you did that year that I had was double black diamond? I received two black diamond. Metal. Not metal, the plastic trophies. And I put one on top of another and for fun taped them and I said, I'm a double black diamond.
In those days you gave us extra points for our breast implants also. And so as a plastic surgeon who also had a very healthy med spa, I had a leg up on my derm colleagues because I stacked it with my breast implants, remember?
And you gave us great advantages. So the plastic surgeon had a busy skincare. And remember early on a lot of plastic surgeons did not embrace skincare. They may have done some fillers and may have done some Botox, but even that early on, I can remember one of my professors who's now gone, but he called me up once and said, you're not a dermatologist.
And he lectured me about having the skincare, the med spa. And I said, but I'm trying to optimize the looks of my facelifts. And I, that's when I started the icing on the cake, the concept of, I can do the paint, the body work, but I want to work on the paint job also. And that's what the skincare is.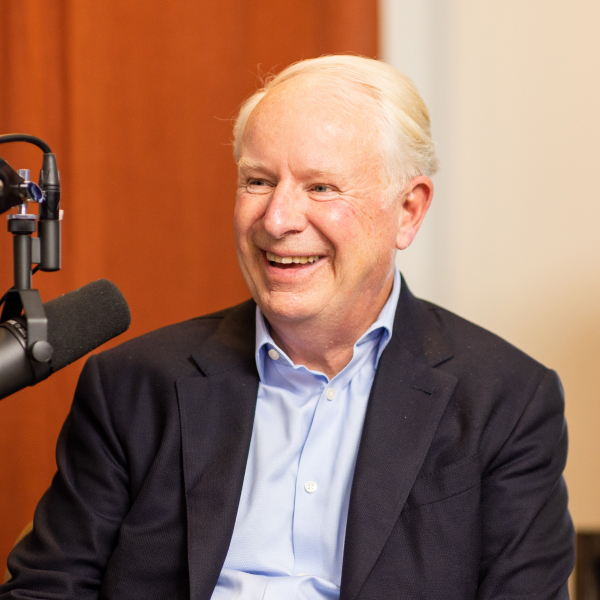 Dr. David Pyott
But I think that was also like the whole concept of, where we start to the conversation, simplistically it was here up right with Botox for wrinkles.
But of course where that then ended up was the total face approach where, both us and our competitors, have introduced more and more products that were designed just for the lips or just for the jaw. It's comprehensive.
Dr. Grant Stevens
And it's funny when you said that early on, I had never thought of it as a geographical separation vis-a-vis.
I had never thought of toxins here and fillers here. I'd never considered it that way because I thought of it differently, the toxins for muscles or wrinkles and fillers for, to fill in or to augment the facial skeleton and so forth. But when you said that, I thought, yeah, that's right. In those early days, that's how it was rolled out to us.
Yeah, I remember those early days. I'm so fortunate to have lived through 'em. And before we get to what you're doing now though, I want to ask you, do you remember the time we were together in Aspen at the medical meeting? Cosmetic bootcamp.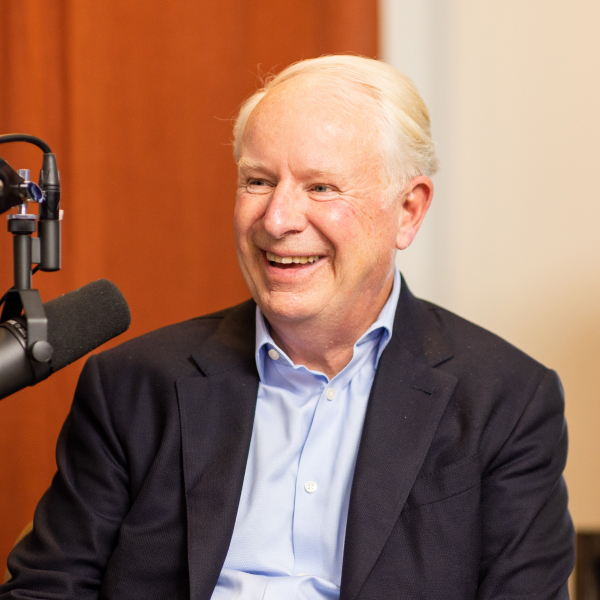 Dr. David Pyott
Yeah, I remember that too.
Dr. Grant Stevens
And we had that, that room with the industry and a few physicians. And you were, I remember where you were seated and I remember where I was sitting. And you remember the gentleman? No, not a gentleman. The person whose name will not be revealed, who came and sat down next to me late bragging that his jet was late and so forth. Do you remember that?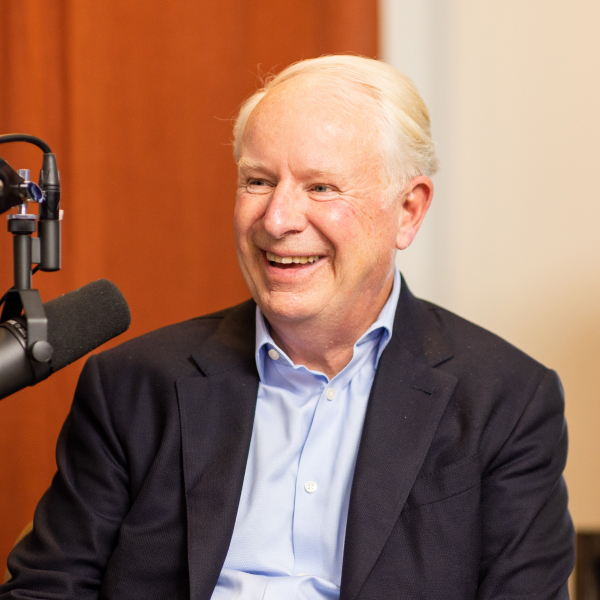 Dr. David Pyott
I remember that.
Dr. Grant Stevens
There are so many people who bring that up to me. It's like, how could all these people have been there when Kennedy was shot? I know how many people were in that room. But way more people bring that up about you were there, and that's before Actavis purchased Allergan from you. That was quite, quite a event that I'll never forget, so I know you know what I mean.
Okay. Well, we could go on forever, but I wanna know what you're doing now. You're, I know you're very busy and you're not commercial right now. Tell me what what you're passionate about right now.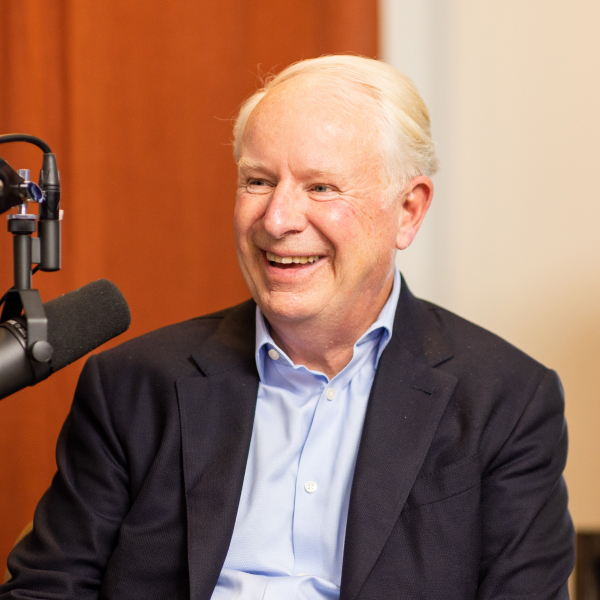 Dr. David Pyott
So I'm pretty standard for people who have run a company. I'm on a couple of public boards. But I'm, very intentionally, I'm learning new businesses, so, I like to always go forward, never go back to somewhere where you've been, unless it's just for a short visit like this, where it's pleasure, it's fun. But I think more importantly, I spend a lot of time on not for profits.
I'm on the Caltech board these days in Pasadena. I just got elected to the executive committee. I'm deputy chairman of London Business School. But I'd also do a lot of eyecare philanthropy particularly directed at Africa. And of course when you step back, you can say, well, I'm privileged because I understand ophthalmology very, very well.
I've been around it for 25 years now. I know the physicians that are great trainers, those that are willing to donate their time and their talent to teach colleagues in emerging markets. And of course, I know the network and above all, I also have money that I can, where I see good people with an ability, to train the very few ophthalmologists that exist in Africa.
So, I'm a great believer. I used to joke at Allergan, being also an eyecare company, if you can't focus, that we need a long conversation about that. And so we have like five or six projects all in East Africa. And the most important one is with Orbis, which is the charity with this iconic DC 10. That's the Flying Eye Hospital.
Dr. Grant Stevens
Oh, that's wonderful.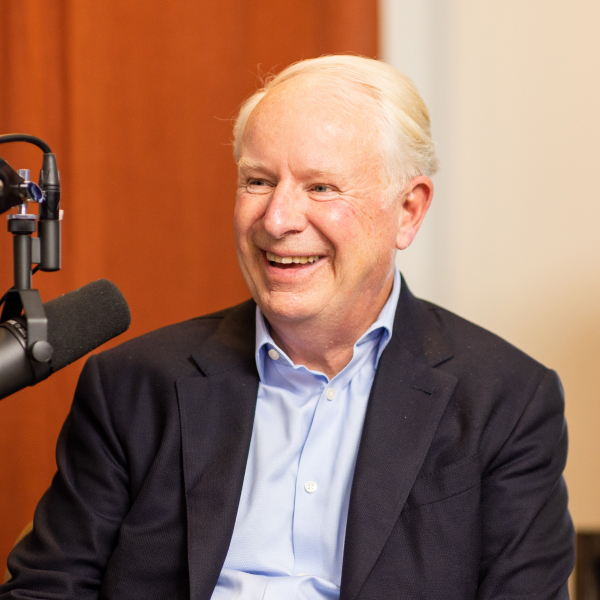 Dr. David Pyott
And so to keep it simple, when we started, we realized, it was even for me, and I knew a lot about eyecare having the shocking reality that there's 17 million people in Zambia, which is right in the center of Africa, north of Rhodesia, North Zimbabwe today.
And 28 ophthalmologists. So of course, even if you were in a city but you were poor and you had a cataract, you would probably go blind. So we set out to say we, we wish to enable and help the government double the number of ophthalmologists in Zambia. And of course then I have to add, well-trained with the appropriate equipment and supplies.
So I'm happy to say we're now at 35 for year four, and it's like a curve like this. So those are good ones where you can say, if you weren't having a good time and the New Year's rolls around and you can say, well, we can say definitely that every year we're saving thousands of people's sight, in particularly East Africa.
Dr. Grant Stevens
Is it primarily by using intraocular lenses? Is that the primary approach?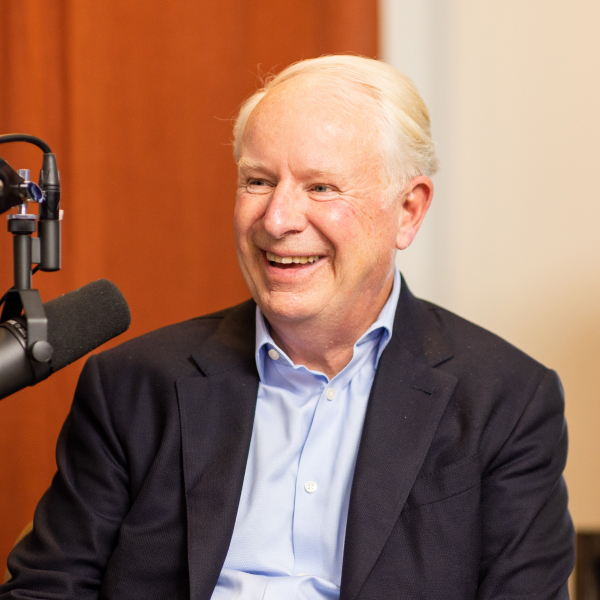 Dr. David Pyott
Really our approach is all about how do you find really good people to train people beneath them. And it's just like the whole Botox. The pyramid once again. And it's really gratifying. And maybe another wonderful impulse I got was that I like to tease him because he is my younger brother.
He's an ophthalmologist and so I got into his business when I joined Allergan. And to his credit, he worked in the Palestinian hospital in Jerusalem for four years. Where I'm also involved, cuz I'm actually, another cool title is I'm the Hospitaller of the American Prairie Order of St. John.
And St. John is a knightly order that goes back to the Crusades. So the order in Jerusalem has been providing care for almost a thousand years now, and the eye hospital for 140. And so my dear brother did that and then he went to Cambodia for nine years, immediately after Pol Pot.
So, some people talk about doing great things. Fewer people actually go do it. So in a way I'm following a little bit.
Dr. Grant Stevens
And he's your little brother?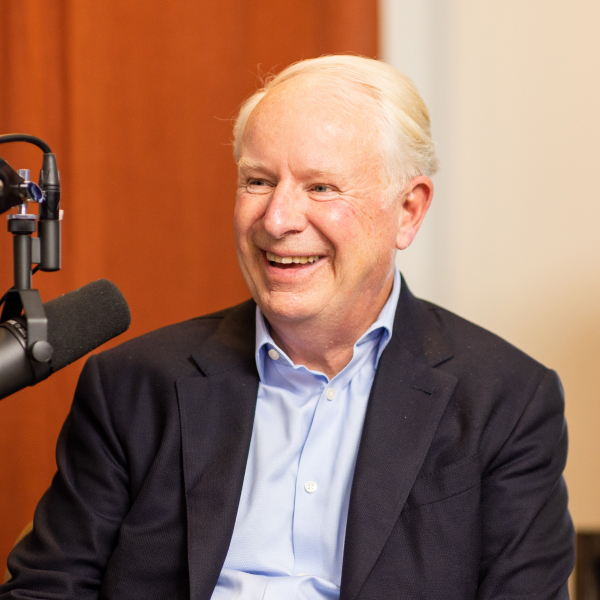 Dr. David Pyott
That's my little brother.
Dr. Grant Stevens
And where is he living now?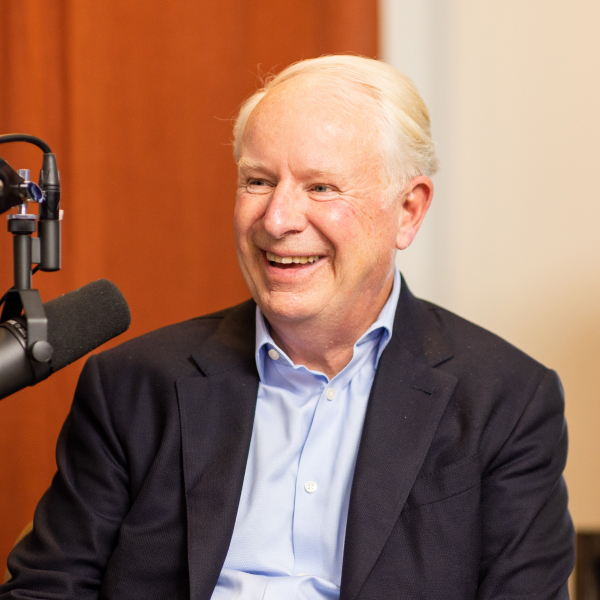 Dr. David Pyott
Inverness, the north of Scotland. He's now back in Scotland. So this is a way of saying that there is life after CEO. You can do other things. And beyond philanthropy, something I personally quite enjoy is helping other people have great ideas and, giving them, if you like, impetus to go try something new.
Dr. Grant Stevens
As a mentor. And is that exclusively in aesthetics or across aesthetics, in eyecare and everything?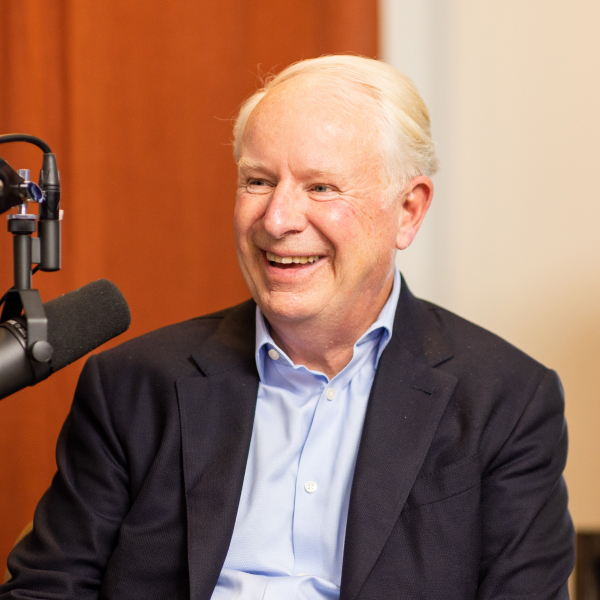 Dr. David Pyott
It's often very, there's commonalities where you can say, I was talking to somebody in Europe today in the vaccine field, and of course, I wasn't gonna teach this person anything. He knows probably 20,000 times more than I know about vaccines, but he was looking for new ways of how those products should be brought to market, how they should be available en masse.
Look what we went through. And so I gave him some ideas. I think he seems super happy at the end, and that's my job. If yes, you're trying to help somebody find even better ways to do their business, in that case.
Dr. Grant Stevens
Do you have any thoughts about transcutaneous delivery of various drugs, just in general from 40,000 feet, be it toxins, or vaccines came to my mind, insulin?
I know Dan Brown years ago was talking about transcutaneous insulin delivery and there's various technologies out there. Any thoughts about transcutaneous.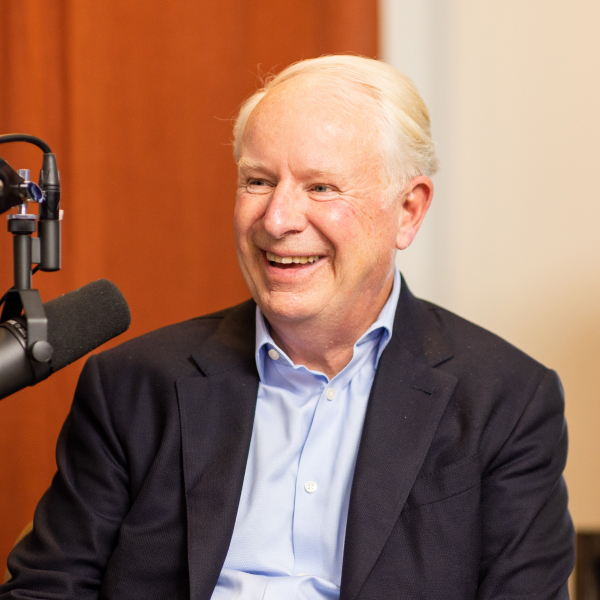 Dr. David Pyott
I think always, it's how do you deliver highly effective drugs in a shorter, less painful time? That is the common denominator. I was involved in a company in Silicon Valley, which actually produced a fascinating little pill, which actually dissolves as you just swallow it, and it deploys needles to develop drug straight into the stomach wall.
It's amazing. And you can, when I heard about this, my mind was on fire. It's not yet FDA approved, obviously, but you can imagine the ideas you can have. And they're into using three different drugs right now, testing them early, once in humans. So that's just one example of how do you deliver drugs more effectively.
Dr. Grant Stevens
Sure. And without needles and so forth, and we talk about third world countries, when I hear some of this, I think, well, needles are not only, well they hurt, but there's also some risk to them. You can stick 'em in the wrong place or someone else can be hurt by them. There's just so many obstacles. And then infection and so forth.
If we could drop, imagine third world countries, if we could drop packages out of planes to underserved communities, and they rub it on their hand, or what may, maybe it's a vaccine.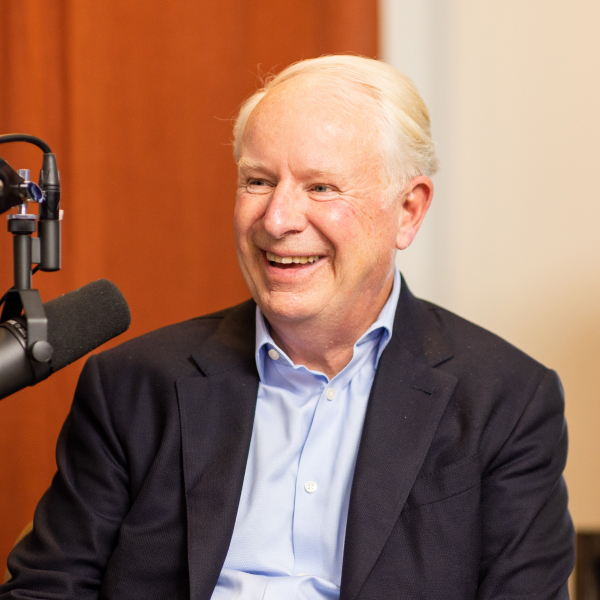 Dr. David Pyott
Could happen one day.
Dr. Grant Stevens
And then children, diabetes. And who wants to get a needle, much less a child, who's now got type one diabetes and so forth.
I think, oh wow, wouldn't that be wonderful If we could deliver insulin topically, it would be unbelievable. And far more important if you ask me, than delivering toxins transcutaneous. Now, lately there's been a lot of talk about duration and duration of toxin. Do you have any thoughts about that? We can come down on that.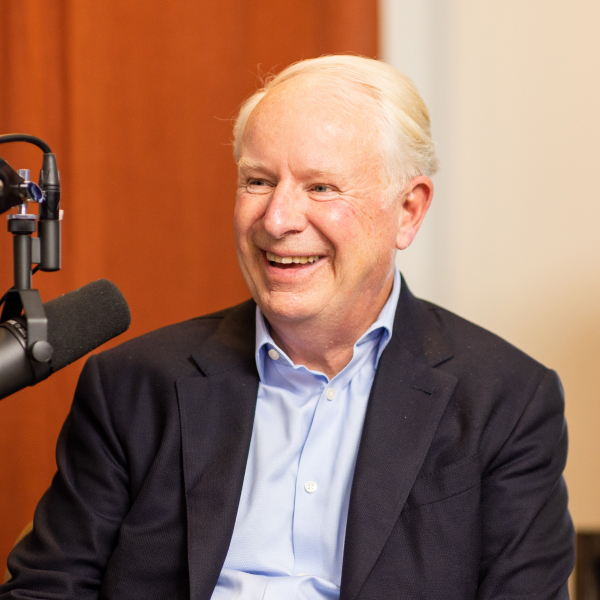 Dr. David Pyott
Yeah. I was thinking, I thought you had asked me that today as I was reflecting.
Dr. Grant Stevens
Well it's a hot topic. We have four toxins at least already with similar pharmacokinetics, three to four months and so forth, and now all of a sudden we have one that has 24 weeks to nine months, but let's call it 24 weeks. How do you think that's gonna affect the marketplace?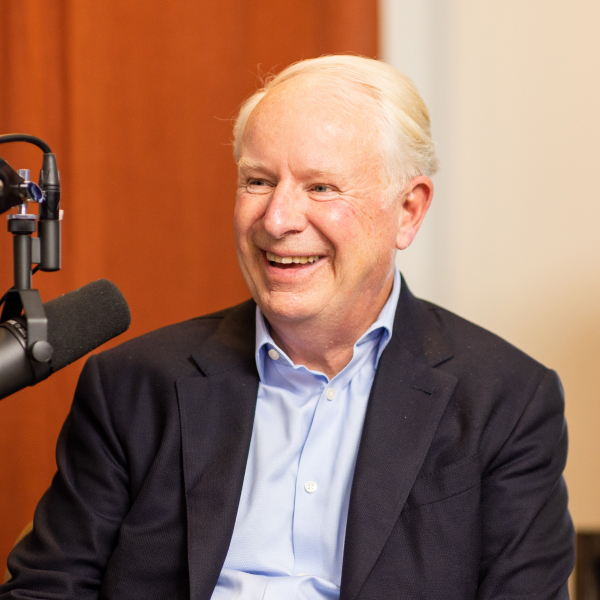 Dr. David Pyott
So I was thinking where I'll do the journey back into the future. So I'll start in a different place. So then I'll answer the question. So I think, it's very interesting to think back to dermal fillers. Let's go down that path.
And so when we bought Inamed, we bought also bovine collagen, which you remember, if it lasted three months, you're pretty happy. And of course then the first generation HA filler is probably six months would be what I have in my mind. And of course then with Voluma, which was the great 18 exactly.
So that was a good example of where duration is really helpful. And of course, maybe it's a bit of an unfair comparison when you think about. The volume and the duration you desire. And of course the beauty of we know with HA is today it seems like, really? But we knew that we had done our emergency break.
Like if you got into, that's our rescue. Now, of course, in a way we don't have the exact rescue with botulinum toxin. So I think you've, like everything, got to be very careful that if things get too long, there's a reason that that's been engineered that way. So it also means your ability to put the car in reverse also gets much more complicated.
So my sense though is if you think of the consumer, I think probably six months is about the max that anybody would want because you don't want to look like Dr. Spock, you remember all that stuff? The old days. The frozen face. So you gotta be careful, you don't go too far.
And my own view, and of course even today I'm a bit prejudiced because, I read every probably botulinum toxin paper for 20 years. And so you know a lot about not only your own products, but your competitors. And so I think that we're in a phase where whatever the label says and whatever the different companies say, basically it's high dose toxin is what's happening.
And it makes sense. If you have more dose in the same muscle or muscle group, you'd expect it to last longer. All things being equal. So I think that's the phase this market is in. But I think it's a, I wouldn't personally think it would be a good idea for the market or even the companies or the doctors to have this lasting, I'll exaggerate a year.
I think six months is probably somewhere in a golden, it's one of those golden proportions.
Dr. Grant Stevens
Okay. Now I'm gonna give, I agree with you. I totally agree with you. I'm gonna give you a little bit of the contrarian argument and I want to hear your response. In the case of Daxxify, while they have 40 units and we have 20 units of Botox, it turns out 40 units, their unit scale is still 0.1 or 0.18 nanograms of the botulinum toxin and 20 units of Botox is 0.18 nanograms.
But what they have is the peptide. And the peptide, which was originally invented to help facilitate the transdermal penetration, and it didn't work out. But they kept that peptide in there. And there's something that happens between the peptide and the toxin.
It's the only toxin of the four others that have the peptide along with the toxin. And their position is, it's not dose. Their position is the dose is the same. The 0.18 nanograms, if you will, and that it's actually the addition of the peptide that creates this different longevity. Any thoughts or comments on that?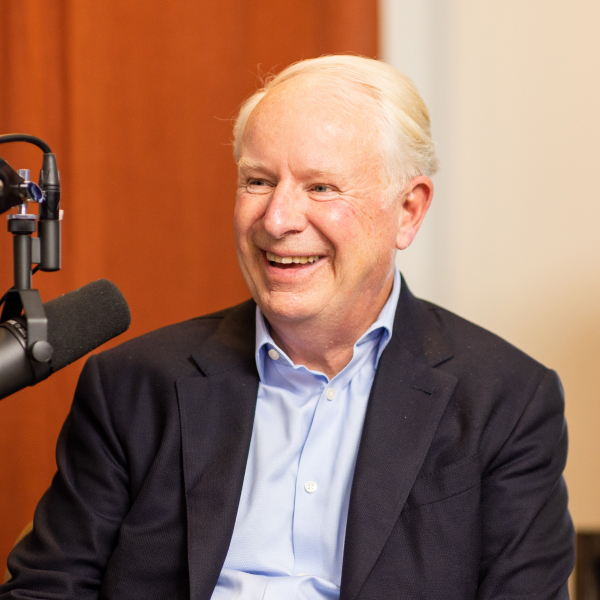 Dr. David Pyott
I think the next thing that I'll be wanting to see in practice is the other famous question of spread or no spread. Because of course, we all remember and of course, obviously where I worked, I had to have an point of view. You know that, but I think it's fair to say, looking back over 25 years, and now I'm comparing Botox with Dysport, that Dysport definitely spreads more than Botox.
Now, in certain muscle areas, that's maybe an advantage for spread. Of course, from an Allergan point of view, you would say you want to have targeted delivery and control. And hence, I confessed to way back, you will hear a few prejudicial comments from me because you grew up in your own school, if you like.
Dr. Grant Stevens
And you tell the attributes and for sure you want the precision of where you deliver it. Although spread might be helpful in certain areas, maybe the forehead, but not certainly spreading down to the orbicularis, or the levator aponeurosis and levator muscle, and then you get athetosis. So it can also lead to complications as we both know. So there's pros and cons. And I'm just curious.
It will be interesting now that the FDA's approved Daxxify, it's gonna be very interesting to me to follow and watch the consumer journey. And it's also fascinated me that when we looked at, and this, when Allergan looked at how many times do people come in a year for their Botox? And the Brilliant Distinctions data is 1.6 to 1.8 times a year.
And when we did this with HintMD, we did the same thing, and mine was 2.2. And when we instituted subscription and went to 3.2 times a year just with the addition of subscription, which is another interesting thing about the public, the consuming public, if they're paying a little bit every month, it's easier.
And we live in that kind of economy. And so now when we talk about a six month duration toxin, I wonder if the person will still come in approximately two times a year. 1.8. And if she or he now is therapeutic throughout the year versus this episodic thing.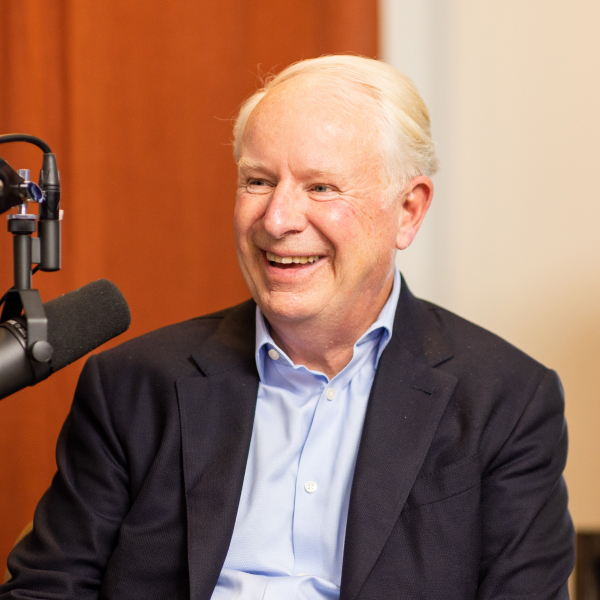 Dr. David Pyott
And I love the fact you brought up something like HintMD, because what it shows you is some of these very subtle offerings can really change consumer behavior.
And of course once you've decoded that, you can start saying, well, what else could be done that absolutely brilliantly matches that consumer desire? That's where my mind always goes.
Dr. Grant Stevens
And I was fortunate enough to be working with Aubrey and Voin and one of the founders of that. And then we tracked every one of the patients we put in and we saw the change in behavior and those that joined the club, if you will, on subscription.
And we got up to 600 people and we tracked what happened with fillers. We had a 70% increase in consumption of fillers. We, as I told you, what happened with the Botox, and then the combination, it's a natural combination to have a toxin and a filler.
And yet we only had around 20% of the people that did that. And when we added the subscription, it doubled just by changing the way in which the consumer paid for the product, which was incredible to me.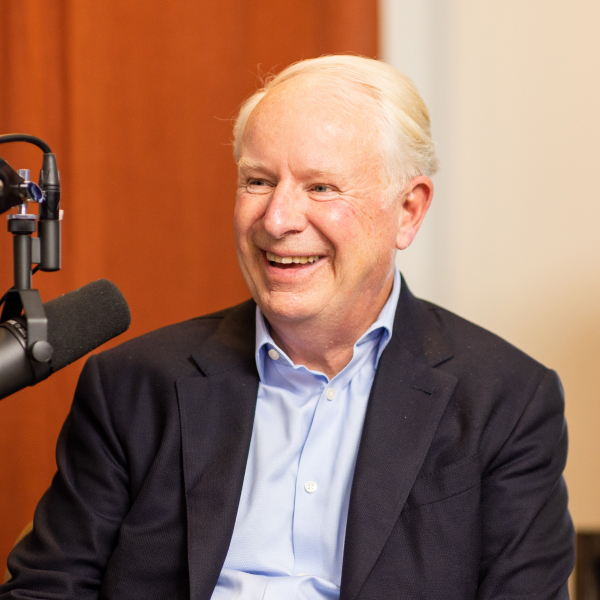 Dr. David Pyott
Actually talking about toxin, it made me think I committed one of my own sins that I used to, shows you, you forget.
Early into the journey, I said, we gotta find a better word than toxin, for God's sakes. And it was actually a New Zealander in Paris that poked me in the ribs over this. And he said, he goes, you gotta find a better word. And he gave me a clue from my old company. And so we came up with the word neuromodulator. Because that sounds a heck of a lot better.
Dr. Grant Stevens
Because I would pound on my staff, don't use the word toxin. No one wants a toxin. So we went to neuromodulator. But frankly, neuromodulator didn't mean much to many people. And so they didn't, neuro was nerves, and modulator, what are you talking about?
So we're back talking about toxins again. And as you mentioned, the young people now, their parents have had Botox for 20 years and they're now in their twenties and thirties and even young forties. And they don't even question what we questioned 20 years ago. It's mainstream. It's on the media. It's everywhere. As you mentioned.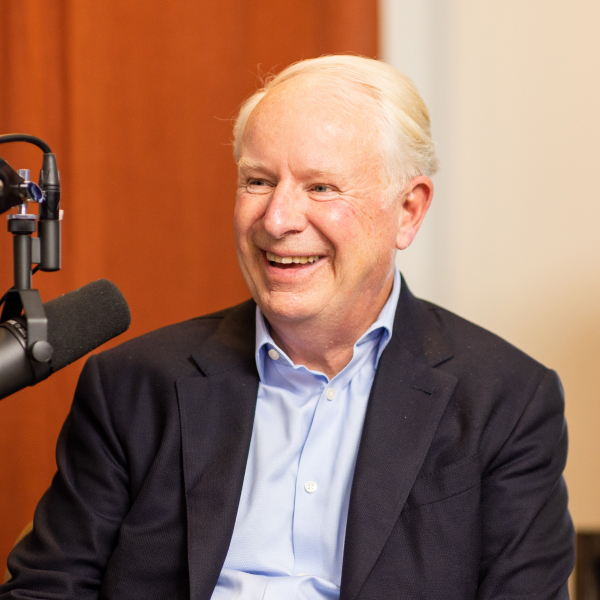 Dr. David Pyott
We haven't even talked about plugin devices.
Dr. Grant Stevens
Because anyone in this business who knows David and everyone does. He had a mantra at Allergan. I'll let him refute it if he wishes, but I heard him say it in the days, and we have the opportunity to see one another in my practice.
And I had a wonderful time. I've learned so much from David Pyott, but he said, I don't buy anything that plugs into the wall. Now, David, did you not say that?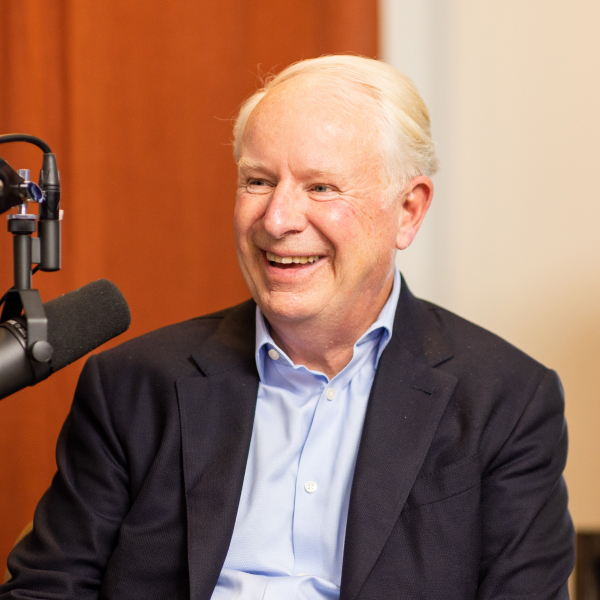 Dr. David Pyott
Yeah, I'm, if I used to say, it's often I was thinking in my old age, maybe my views are softening. But I think on a serious basis though, the reason I said that was way back at the beginning of Allergan.
When I joined we had the phaco machines. The machines were doing cataract surgery. And of course, appropriately, if ever you had a problem with that machine, your customer really hated you. And they could say, pack up your whole kit bag of stuff and get it outta here. And not only the intraocular lenses, but all the pharmaceuticals.
So if the day you had a bad phaco day was a really, really miserable day for the doctor, but also for the company. And so, you learn from that and of course you go to enormous lengths to make sure that machine never really screws up. And it so be like running a car business.
Like if you just bought Mercedes, you can't have it in the shop then the regular service. So I think the way I'd on a serious note look at it is you just have to look very carefully at the economics. And I have to confess that before I moved on, we too looked very carefully at CoolSculpting.
And I was happy in many ways later to see, it happened. But I think you have to look very carefully to make sure you understand what it takes to really deliver delight, both to the physician and then obviously the the patient after that.
And does that work, because you can get yourself really distracted into sidelines and probably if I were there, and I'm sure it's done that way, you have a separate group of people because you don't want the mainstream initial aesthetics people getting distracted with CoolSculpting, and frankly, you know that better than I do.
Dr. Grant Stevens
And body contouring in general. It's a separate vertical. And it's a separate sales staff, it's an entirely different person that sells capital, than sells just a pure consumable.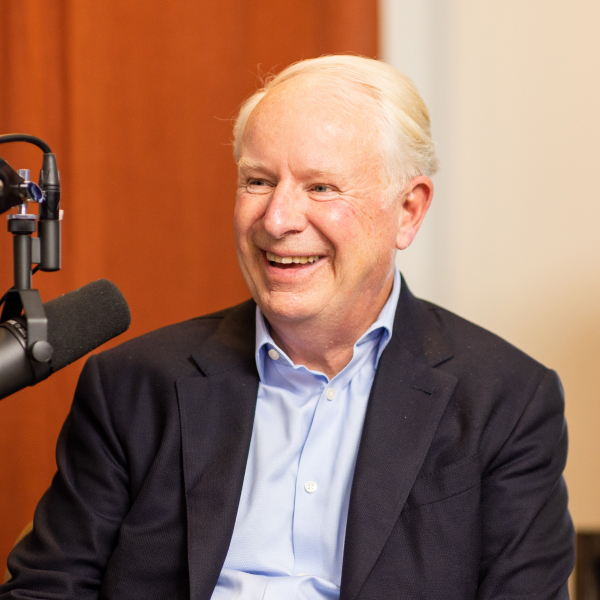 Dr. David Pyott
Absolutely. I am sure even in your practice you had it.
Dr. Grant Stevens
Absolutely. As you know, I embraced CoolSculpting very early on with Freeze the Fat and, one machine, two machines, three machines, and got as high as nine machines in the Marina at one time. And worked very closely with Mark and it was very successful.
And I remember when you were looking after and purchasing it, and then subsequently when Brent took over and that sale went through. It's certainly not for everybody. I totally get it, but I want you to know it comes up all the time. David probably would never buy anything that plugs into the wall.
Yet there are some good things that plug into the wall. It just wasn't on your horizon. And yet you look at companies like Sciton. World class lasers, Bentleys of lasers, and they're, they're just as myopic as you're saying about keeping them running at all times. They're handmade and the boy, they jump on any little thing, but they don't have the cross problem either then, then.
So I understand why you did it, but, so there are some wonderful machines that we plug in nowadays. So I think if you were running Allergan today, I might get you to look at a few, things that plug in and device. And there's a lot of devices now that are coming out that are single use even.
For in the beauty sector they're peel pack, one time use, and discarded and so forth. So they're not plugin per se, but they're also not quite, they're somewhere a hybrid between the two.
Well, this has been an absolute joy. Again, if you look into the future, and we've talked about the future a bunch, but if you look in your crystal ball now, If we're sitting here at this table in three years, five years, 10 years, let's say we're fortunate enough to be sitting here in 10 years. Or we're skiing together in 10 years. We haven't talked about your love of skiing, which I know about. What's the future look like in aesthetic medicine, the term you coined?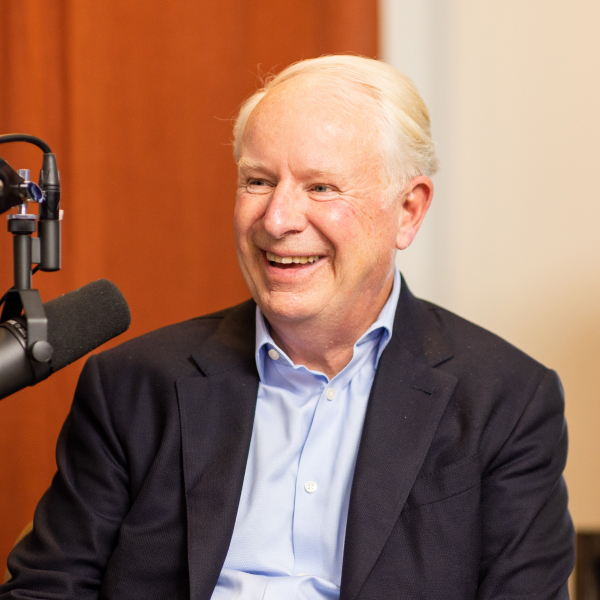 Dr. David Pyott
Well I think there's gonna be continuous, just dramatic growth. And when I think about those early days, the very beginning of our conversation, we said couple hundred million world market.
If I just look at AbbVie's sales, which are easy number to go check, when we handed over it was about 2 billion for aesthetics. This year it's gonna be well over 5 billion, so that's pretty good, in seven years. So, and I think, as the world ages, I think the desire to look younger is only going to continue.
And of course at some point the millennials that we were talking about will end up being my age, God forbid. And they'll be even more, I think, keen to make sure that a 50 year old looks like a 30 year old and a 70 year old looks like a 50 year old. So it's gonna be an incredible, bright future just from demographics and I think acceptance.
And of course the whole provider community gets better and better. This is now, if you like, the best consumer experiences that could be offered around the products. And I think in terms of technology, one that fascinates me is, is there going to be something post HA? If somebody were to find something that's even better performing, that would be a real game changer.
And of course, toxins, neuromodulators, they could be improved. But it is a very, very long cycle. And we had lots of ideas about what the new super modulator would look like. And I think it's 10, 15 years of very, very hard work. And I'd love to know, nobody would dare confess to me what's going on inside the lab at Allergan, or the other companies.
So I'm always just looking for where's the next need to where we believe we have a technology at our fingertips or one that you described. It could be a confluence to put together. So I think for everybody listening to this podcast, if you're in the provider community, keep planning to hire people and train them very well, cuz there's a lot of demand out there.
Dr. Grant Stevens
That's right. It's growing exponentially, even in spite of economic downturns every now and then. It's like the lipstick effect during the depression. And we saw it became roaring back after the pandemic and some of the cynics said, oh, it's just pent up demand, it's warehoused and it'll fall right off. And that's not what happened.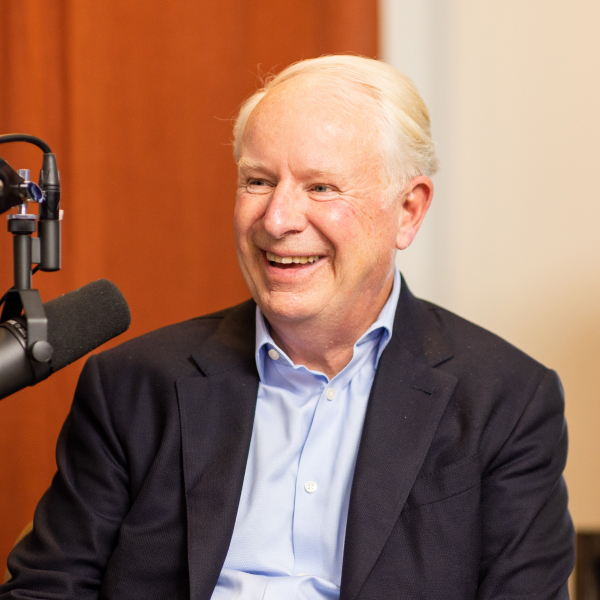 Dr. David Pyott
It doesn't look like that this time.
Dr. Grant Stevens
I see no indication at all.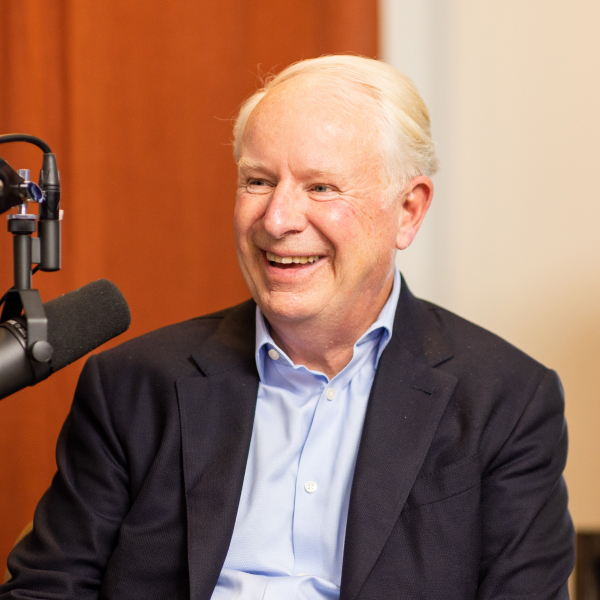 Dr. David Pyott
What a great business and genre to be in.
Dr. Grant Stevens
Absolutely. Well, I love it. And that's the technology of beauty. It's a wonderful time to be in the beauty business and to be optimizing people's appearance and how they feel about themselves.
Well, David, I could talk to you forever, but I need to get you home and I want to thank you so very much for being my guest and being our guest and sharing the stories and the history and the background. And I wish you nothing but the best and your philanthropy is so inspirational to all of us and all the wonderful things you're doing for so many people.
So thank you very much. I appreciate it. And what'd I tell you? The mover and shaker number one, the man who started medical aesthetics. Thank you very much for joining us today on the Technology of Beauty, where I had the opportunity to interview the number one mover and shaker of the beauty business.
Thank you, David Pyott. See you next week.
Subscribe to
The Technology of Beauty
Produced and co-founded by Influx, The Technology of Beauty is the podcast of renowned plastic surgeon Dr. Grant Stevens. Tune in to hear interviews with the innovators and entrepreneurs and who are shaping the future of aesthetics from the industry side.