Optimizing Patient Acquisition Through Better Lead Management
Ep. 49 - Enrique Rangel
April, 2022
Want to be on the show?
When Enrique Rangel first entered the world of aesthetic lead management, he was shocked to discover that practices were waiting an average of nine and a half hours to follow up on their leads.
Maybe that doesn't sound egregious at first — after all, plastic surgeons and medspas can get pretty busy. But considering that many other industries respond to their leads within minutes, the need for an aesthetic-focused lead management system that could help optimize and organize follow up and increase conversion rates became immediately apparent. In this episode of the Technology of Beauty, Enrique tells the story of how MyMedLeads grew from a back-of-the-napkin idea to an industry-leading platform that was recently acquired by Nextech Systems. Tune in to hear the story as well as get a preview of upcoming enhancements to the platform, plus much more, in episode 49 of the Technology of Beauty.
---
Full Transcript
Dr. Grant Stevens
Hello and welcome back to the Technology of Beauty, where I have the opportunity to interview the movers and shakers of the beauty business, and today is no exception. Today I have the opportunity to interview Enrique Rangel from Austin, Texas. He's flown all the way in to be here in the studio here in Manhattan Beach, where we film the technology of beauty. Thank you very much Enrique for coming.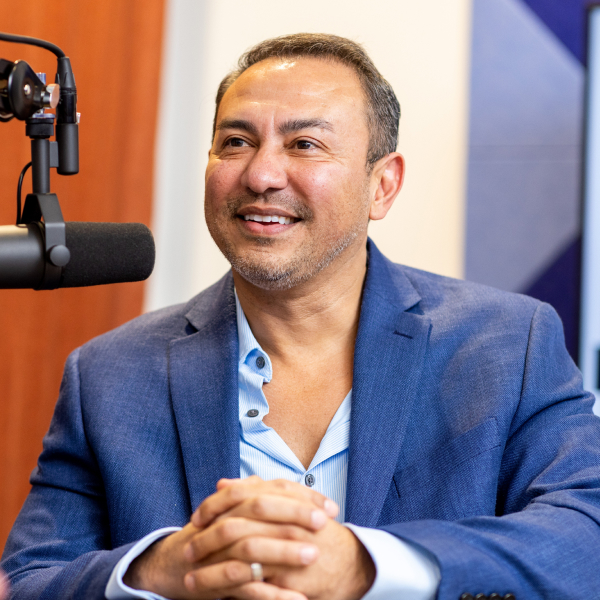 Enrique Rangel
Thank you, Grant.
Dr. Grant Stevens
It's an absolute pleasure. And I have a confession to make. We're gonna learn about My Med Leads and some other things that he's done, but Enrique is a friend of mine first and foremost, and years ago he started a company that you're gonna hear all about.
But first I'd like to get, I want you to get to know him. Enrique, where are you from and how did you, how'd you get to the States and tell us about your education.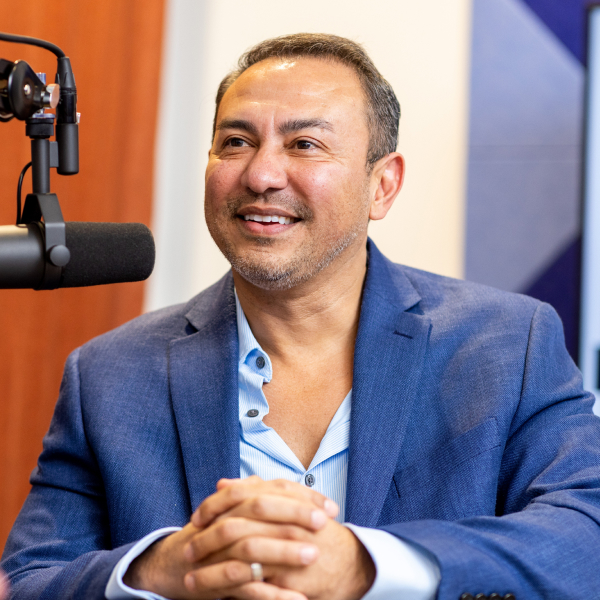 Enrique Rangel
I was born in Mexico. I lived in Brownsville, Texas and the border of Texas in Mexico. And went to school there. Went to the University of Texas, studied business, and ended up in Accenture back when it was Anderson Consulting. So I did that for a few years lived in Spain and then finally got back to find my calling.
Dr. Grant Stevens
So let's go back a little bit. What city in Mexico were you born in originally?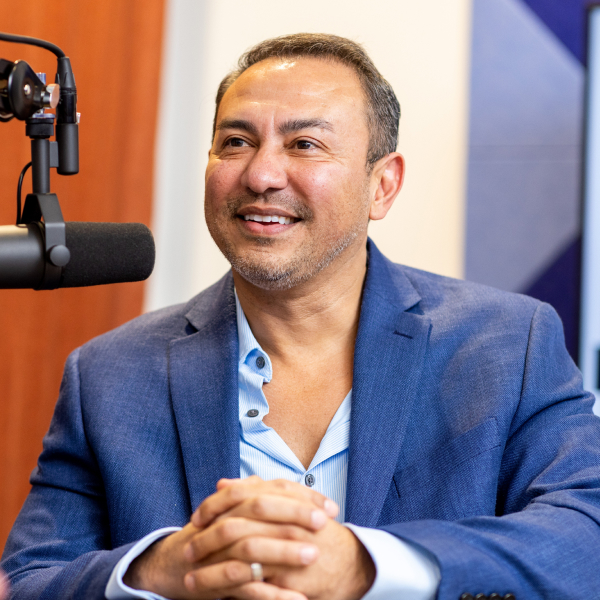 Enrique Rangel
Matmos. Matmos, which is the border town. By Texas.
Dr. Grant Stevens
Texas. And I'm curious, I didn't know about Spain when you, how long were you in Spain?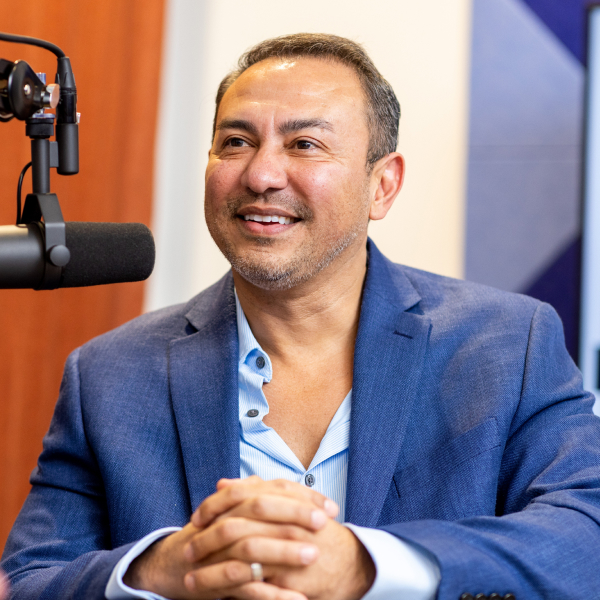 Enrique Rangel
I was there for about 13 months working for an e- procurement project in southern Spain.
Dr. Grant Stevens
Was that right out of business school? And what city were you living in Spain? [Malaga.] Yeah, I've been there. Yeah. That's wonderful. Okay, so then you left Spain and came back to the States.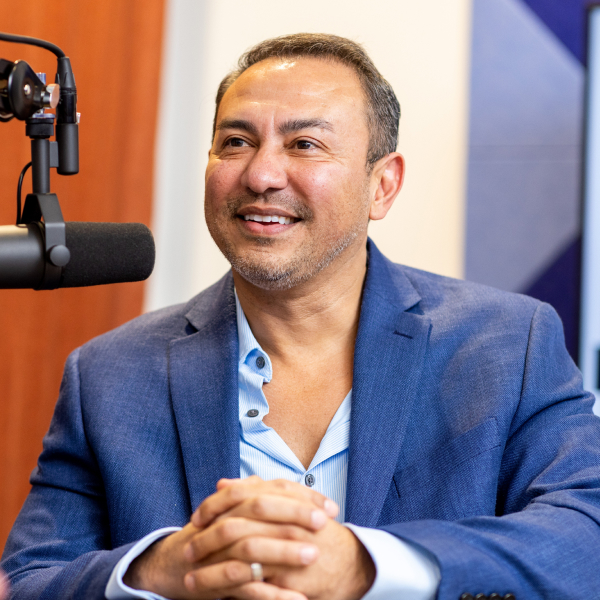 Enrique Rangel
Yeah, came back and I worked, I stayed with the company for a little bit and got on one of the first internet projects. Very early days. And I think it was 1998. Yeah, around 1998. And they put me on an e-commerce project and just really started gravitating towards everything, internet. So I left the company because I started, I had an idea and I started a company called Local Catering. And it's a very interesting concept. I had a, I had an event at my house. I was trying to find a caterer at the last minute. I had just bought a house and I was used to getting everything online where you could just fill out a form, get a couple of quotes, and I saw that nobody was doing it for chefs and caterers for events. So I, that night, the night of the party, I went and bought local catering.com, started a business, quit my job, and it actually turned to be the most visited catering site in the.
We had over 4,000 caterers that were buying leads from the site. So that's what introduced me to the lead business, which is what takes me to today.
Dr. Grant Stevens
Okay. Localcatering.com. And then did you sell that?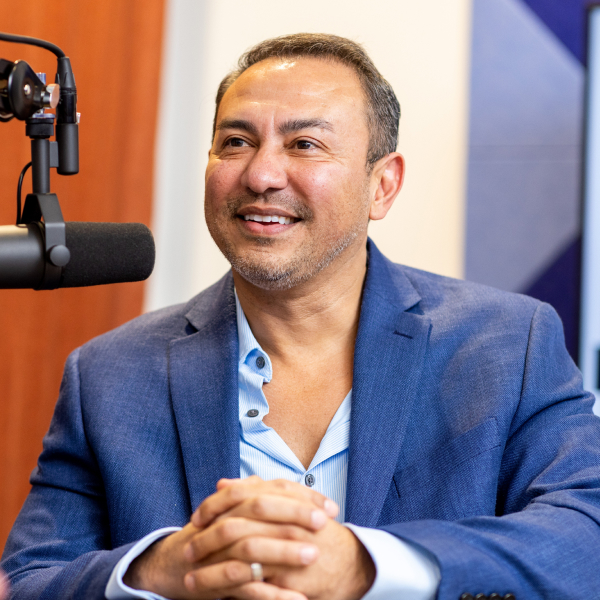 Enrique Rangel
I did not sell that. I actually had a spinoff from that called Get Me Quotes, and then we opened it up.
So basically it was the catering business and then we opened it up to other. What started happening, there was a big change with Google and the big change was that local search became important. So any lead generator, any lead aggregator was no longer being able to compete against local businesses. That's where I transitioned into plastic surgery.
Dr. Grant Stevens
Okay. And that's when we met.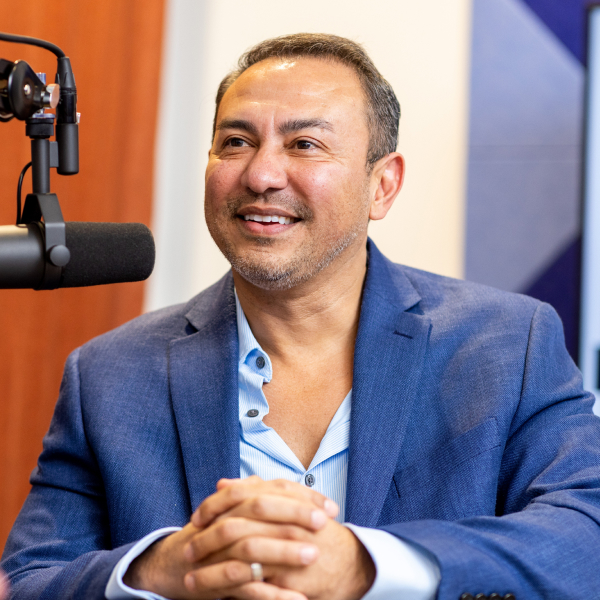 Enrique Rangel
Pretty close. So the first thing we did was a a similar site like, get me quotes, and local catering. And it was a site called certified Plastic Surgeons. So we would list site all the doctors list before and after photos.
At the time there were a number of directory sites and it was very common for plastic surgeons to sign up to multiple sites, right? And that's how they would generate leads. So we were doing that. We were one of those many sites. I think there were probably 12 or 15 too many. And then I saw that there was a need for not generating leads, but helping practices manage those leads.
Dr. Grant Stevens
Now about what year are you now talking about? At this point we have the directory and you just.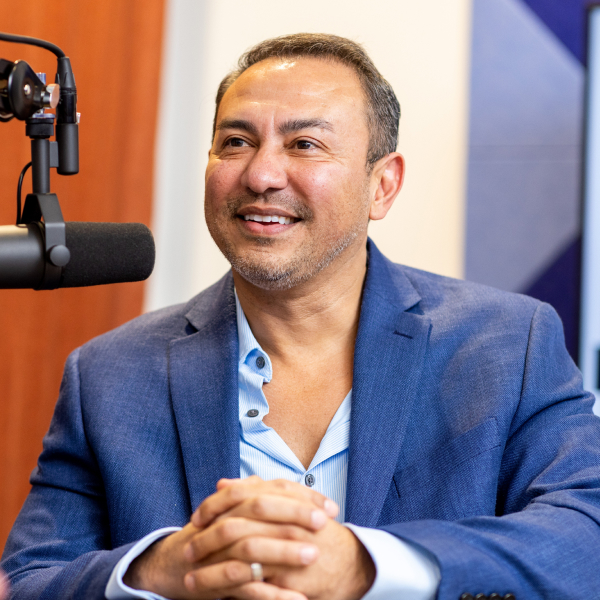 Enrique Rangel
Yes. So 2009 is when I, when we started. This project. And quickly, as soon as we started generating leads for plastic surgeons, we saw a difference in how leads were being managed at a plastic surgery practice versus any other business.
Dr. Grant Stevens
Walk me through that. What did you find out?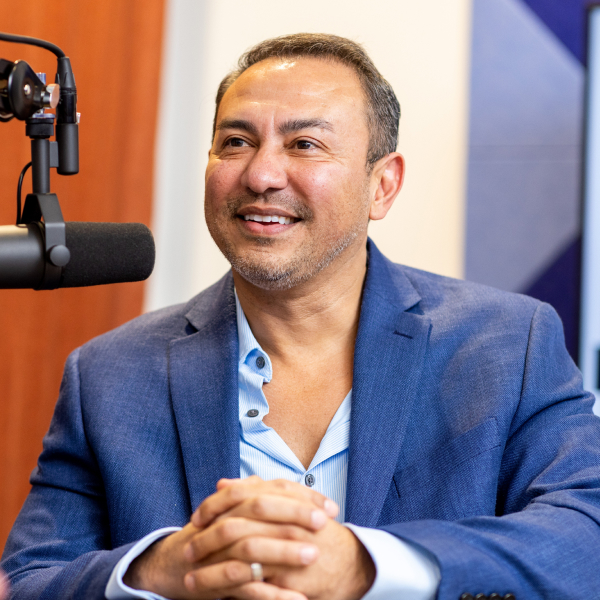 Enrique Rangel
Yeah, so what we found was a little disheartening because the leads were there's more value of course in a plastic surgery lead. You've got a patient wanting to do liposuction versus. For a caterer, you've got somebody trying to get a $400 job, right?
But it seemed like the leads were being managed a lot better in other industries, and we couldn't really put our finger on it. We didn't know what it was that practices were not doing that all other businesses did. So I really went and started examining that. And we had a couple of clients that said they would work with us on this idea that I had.
And what we did is we started looking at how long it was taking for the leads to be managed. That was the first thing that we did. On average leads were being called in nine and a half hours. When you looked at any other industry, they were being called within minutes to maybe an hour.
Dr. Grant Stevens
That response time, the response, and then you looked further, right? Didn't you identify then the fall off or the, response rate? We did that. I know I did that with Ryan Miller. At that time. And we looked at, we did a few studies looking at the time from the reach out, from the contact to the response.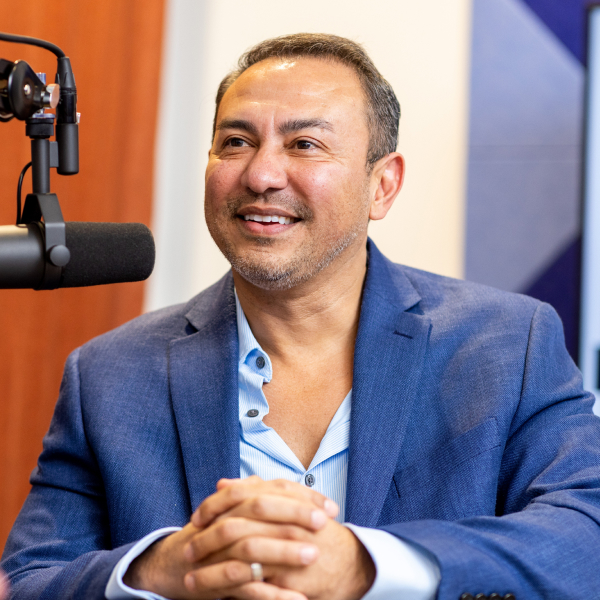 Enrique Rangel
Yes. There, there was a number of things. The first thing we did is that we created a button that says, call now. So when a lead would come in from the website instead of the lead going directly to the, It would go through our crm, when we received the lead, we would then hide the number so that the practice couldn't see it until they clicked the call now button.
So as soon as we started doing that and people noticed what their response time was, they started reducing that. So we saw better contact. That was the first thing that we fixed. Secondly, we noticed that there was no follow up. So lead would be called, but after one call that was it, the practice would move on to other things.
They were busy and there was a lot of leads coming in every day. So every day you just manage whatever's there. You leave a message and you move on. And leads just weren't being followed up. Followed up with, so we then thought, okay what's the next step? And by then, by the way, we did not have a company.
This was. Things that we were doing to solve our own problem for our leads. In around at 2010, we decided, Hey, we, I think we have a business. And then we changed the model a little bit. We decided to become a software company and we decided to scrap the directory business. Okay? And that what we started doing then is managing leads for all of the other lead generators.
Dr. Grant Stevens
And is that the beginning of My Med Leads?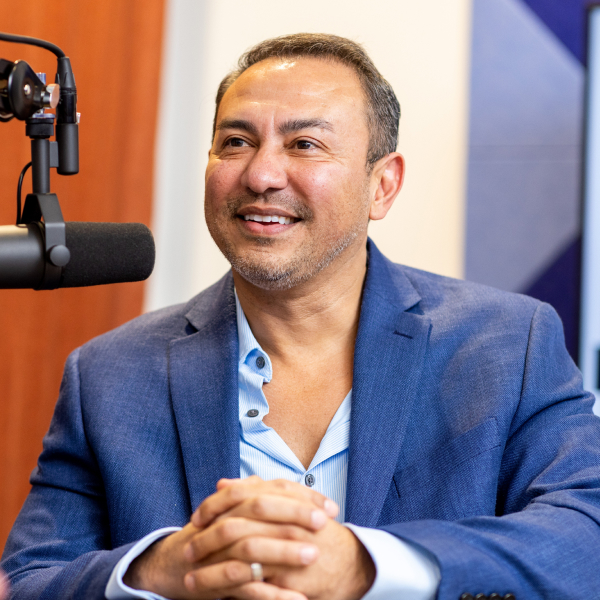 Enrique Rangel
That is the beginning of My Med Leads.
Dr. Grant Stevens
Yeah. And that's approximately 2010. I know it was a big change because we were getting many leads from different sources, directories, our own websites and so forth. And as I had my first website in 1995.
And it was very early on and well before Google changed the algorithm and we could go, it was like the wild West. We had leads from all over, but we noticed the fall. and My Med Leads materially changed our ability to respond and to track our response, and then to remind ourselves and as well as the person reaching out.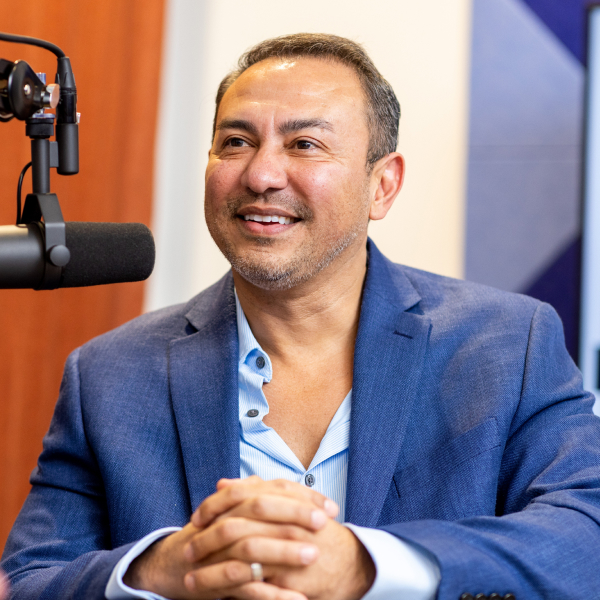 Enrique Rangel
Exactly. It gives you full transparency to everything that's happening with the leads, and I think that without My Med Leads, the leads are coming into your outlook. Your staff then has to take those leads, call them, enter them into the practice management software, it's really hard to track lead sources, so you don't know where the leads are originating, so it's hard for you to make any marketing decisions.
What do I double up on? What do I turn off? There's no way to know because when the leads are coming in, you get very little information about the lead source. So we wanted to form a system that not only track leads, we tracked how long it took for those leads to be called. We then created a follow up mechanism so that your.
Could effectively follow up more than once. And then give you full transparency so that now you could look to see if it was your staff or if it was the lead source that, that was failing, and then you could make adjustments.
Dr. Grant Stevens
And the source of the lead was identified so we could make marketing decisions based on that, what was more productive than others and so forth.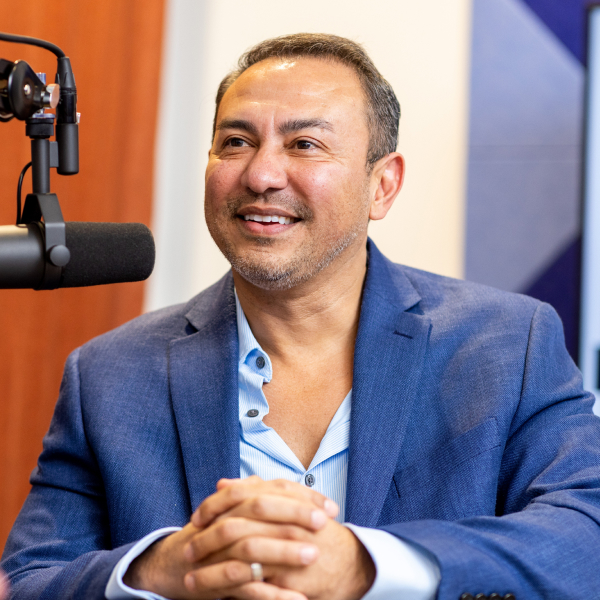 Enrique Rangel
Exactly. If a lead's coming in from Google, it makes a difference if it's organic or if it's paper clean. We would track that. We gave call tracking numbers that you could put on billboards and magazines so that if somebody called the number, we would uniquely know that it was a particular ad that you saw.
Dr. Grant Stevens
So that was 11 years ago, 12 years ago, something like that. So what changes since that inception back in 2010? Tell me how My Med Leads progressed, then the next say five years.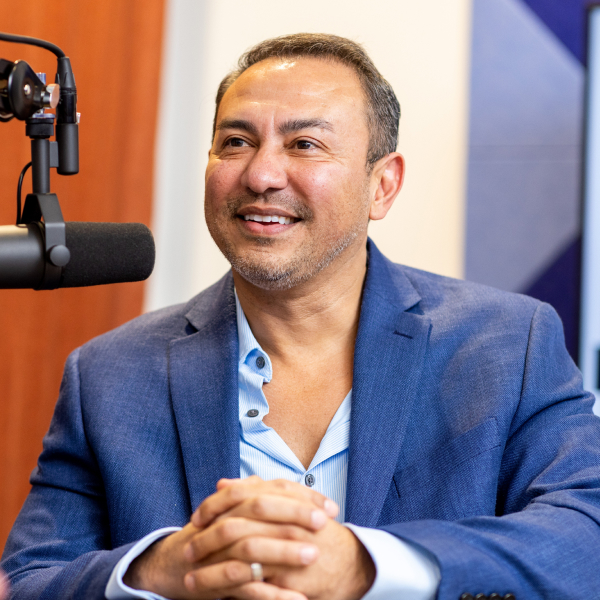 Enrique Rangel
Sure. At first. Again, we were just managing the leads and we were trying to make the leads more valuable to the practice, but the next step was to get those leads into practice management.
We wanted to remove the manual part of a lead coming in and your staff having to type it in. So what we did is that we started looking for a lot of partnerships and some of the partnerships were practice management solutions. We also started working with RealSelf so that we could gen, we could capture the leads that they were getting.
Okay. We did as many integrations as we could at, I think right now we're probably at about 500 different sources that we can track. Wow. So pretty much anything that a practice throws at us, we can now track it inside of our software. So we then take, took the product and started adding other functionality.
Since we'll already have all the leads in there, we added two-way texting. We added reputation management, we added a full workflow automation. And when I say full workflow automation, you can do things like recall. You can create a drip campaign based on a procedure of interest. You can do post consult, follow up educational emails or texts, so you can do pretty much anything you wanted.
And you can also prompt your staff whenever it's time for them to pick up the phone again and, Because of our dashboard, you can track to see if your staff is actually following up with leads. You can look at every staff member and know what their conversion rate is, which is a really unique feature that you really don't find out there.
Dr. Grant Stevens
Can, is this mobile enabled such that a person could do this on their phone?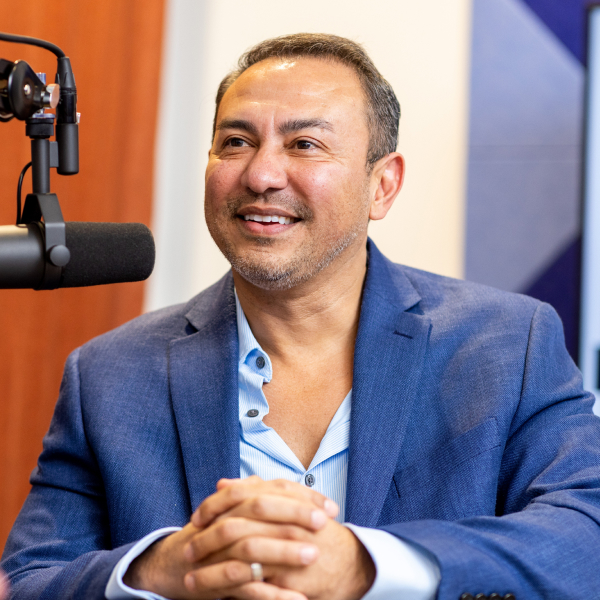 Enrique Rangel
The product that we've had up until now was not. in a minute we can talk about what's coming. And we've got some things going in that direction.
Dr. Grant Stevens
I've been with you since the beginning pretty much, and I follow these changes and it's been very effective in our office.
And another thing we noticed, and I'd like to know your comments, is that the texting appeared to. the preferred way that patients wanted us to reach out. You keep, you mentioned calling them and of course we called them. And we would occasionally email them, but we would call them cuz we have their phone number and such.
But many people wouldn't answer the phone. We leave messages. But when we started texting the same message. And identifying ourself. I know for Marina plastic surgery it. Everything. And you may recall Lindsay and I were doing that. Have you seen that across the country?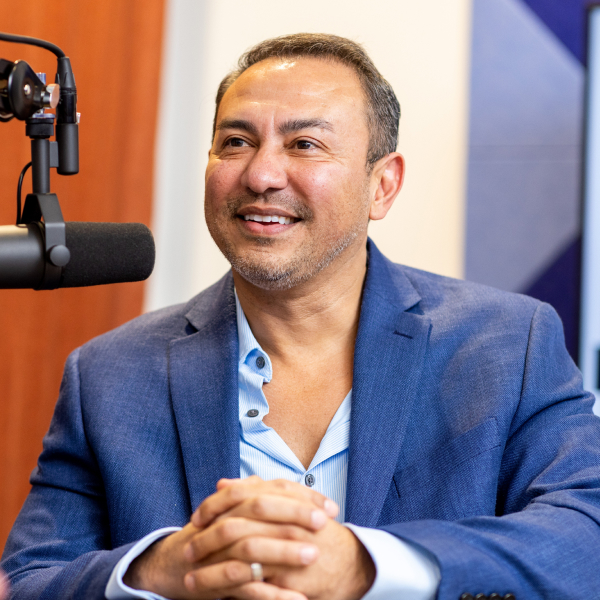 Enrique Rangel
It is absolutely a, the biggest change that's happened when you call a lead, right now we see a pickup rate of about 20%.
20% of customers pick up the phone. And it doesn't matter if you call them immediately. What's crazy to me is that they can be online. They fill out a form, they hit the submit button, you would imagine that somebody would call back and then they get a phone call and they don't recognize the number and they just send it to voicemail.
So we still like the call approach because the conversion rate on that 20% is really high. We like the customer to be called, but if they don't answer, then what you have to do immediately is switch over to text. So we make it very easy. We have a lead details page. When you're managing the.
You click the call button. We can also, we also have a outer dialer, so if you want to record the outbound calls, you can actually do that, and that way you can really listen to your staff and see if they sound the way you want in income. Incoming calls are they don't give you as much perspective as to how your practice is doing unless you start listening to the outbound calls, because that takes a little bit more effort.
You're calling someone that's not expecting your call all the time. And your staff really has to be a salesperson to do that and not be hung up on. With our system, you can call. If they don't answer, then you go to text message. The conversion rate or the response rate on text 74%. So it, it's something that everyone has to do.
Dr. Grant Stevens
So it switches from 20 to 74? Do you find that, then you text them and say, we're going to call you, this is us, or, so you identify the number and if you do that, does it, does the answer rate. The notes can text then go back to call?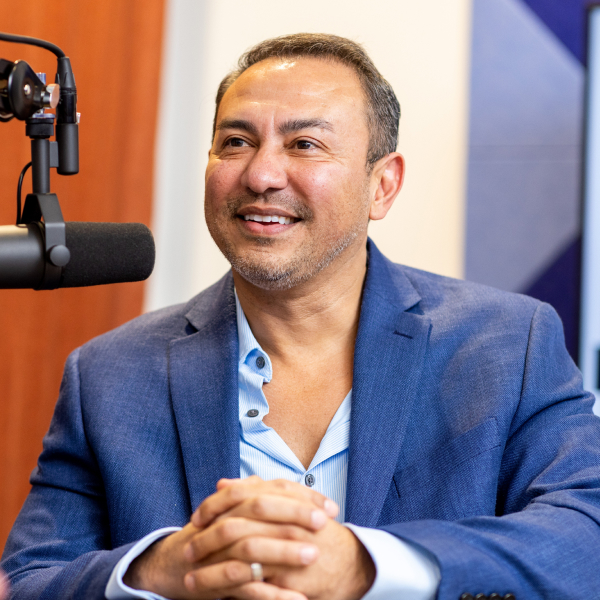 Enrique Rangel
So typically what you do or what you want to do is start the conversation. And this is just from us looking at our data. You start the conversation and not immediately say, I'm gonna call you, but say I just tried to call you. And they introduce a practice. and then they talk a little bit about what their needs are. Immediately once the customer starts opening up or the prospect, let's call them, then you want to take it back to a phone call. So that's typically the process and it seems to work really well.
Dr. Grant Stevens
Fantastic. Now, up until. the recent past, which we'll get through in a minute, how many clients or customers did you have at My Med Leads across the country or internationally if you are international?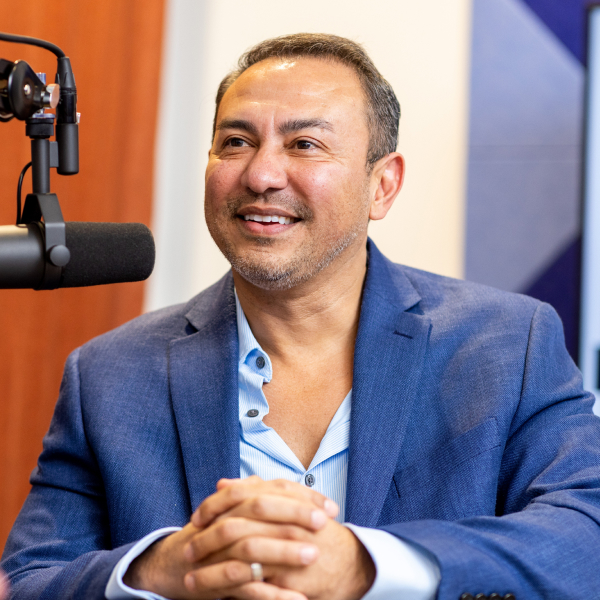 Enrique Rangel
Yeah, so we've we had a little bit under a thousand providers that were using the software, and I think there were, I don't know, thousand users.
Dr. Grant Stevens
okay. And then recently something happened. Something happened. What was it? Tell everybody what happened, Enrique.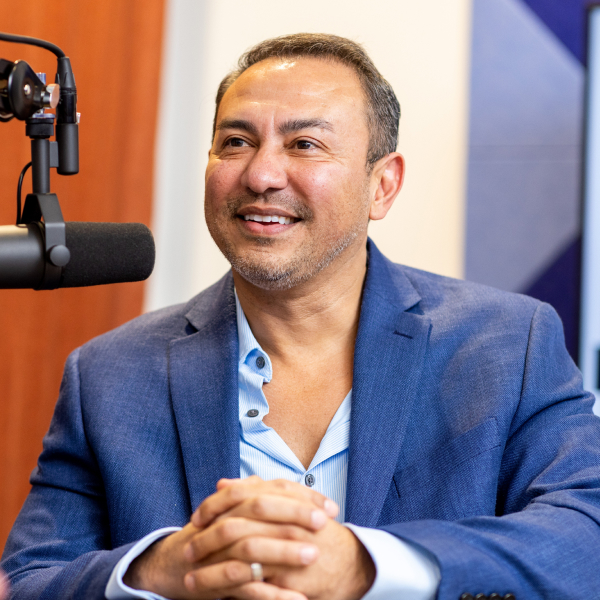 Enrique Rangel
So there's two parts to this. So three or four, three or four years ago, we started building a new version of our product. And the new version is really just, let's call it a do-over.
You take everything that you learned for the last eight years or so, and you say, how could we have made this better? If we knew then what we know now? Technology has changed so much. Now you've got social media, there's a lot of different things that are happening that weren't there before. So what we wanted to do is just give a better experience to the patient as well as the practice.
So we started rebuilding our. And we have a new product that is coming next month. So we're very excited about that. We haven't really talked about it, so this is actually the first time that we talk about it in public, but we've been building this for a while.
Dr. Grant Stevens
This is breaking My Med Leads news. Stay tuned. Here it goes.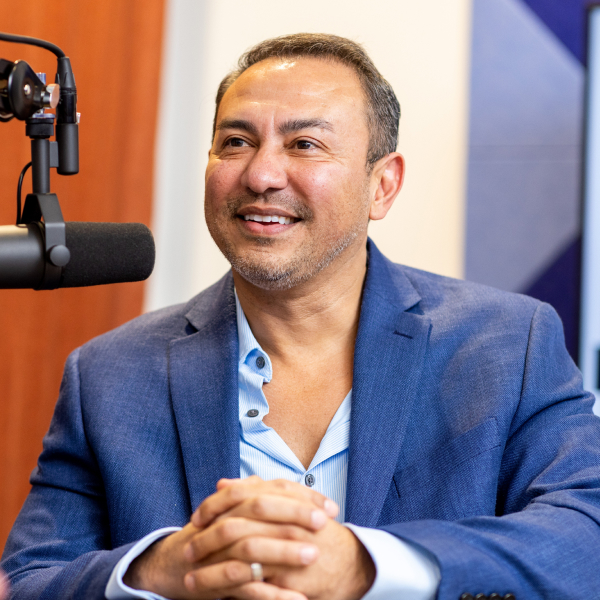 Enrique Rangel
So the new product is everything that we did before. It's a full crm but it comes with a lot of new features such. Online scheduling lead grading opportunity tracking. We enhanced every single thing that we did. There's over 75 different features and different enhancements from what we did before.
And then we're also incorporating a part for agencies. So for the digital agencies that are helping you manage your site and are producing those leads. We wanted them to have transparency if you let them so that they can help. become more effective in managing leads. And they can do this by looking at your data and analyzing it.
Setting goals as far as this is our conversion rate now. This is where we wanna be in six months. Let's do it together. Because ultimately your marketing agency has a lot of they, they're, the work that they're doing makes a difference in the quality of the leads that you're doing. We want them to be able to look at the data and say, oh, maybe we shouldn't be doing this.
because the conversion rate is too low. Or the cost per lead also cost per lead. Yeah, exactly. So the new system is fully integrated into Google ads so that you're actually tracking every lead that's coming in and looking at the conversion rates. But then you're looking at the lead and seeing it all the way through until surgery in one report, which is something you can't get from a Google Ads report. So we're really excited about that.
Dr. Grant Stevens
And it goes all the way down to the dollars, right?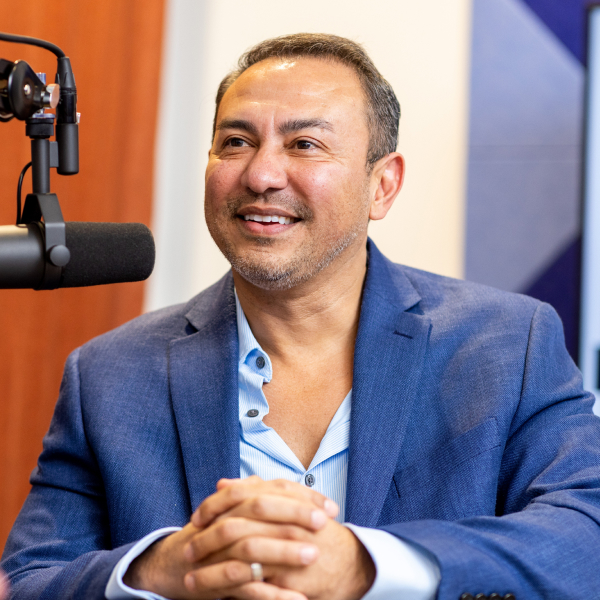 Enrique Rangel
All the way down to the dollars. And because our system now is a full patient engagement solution, you can not just have the leads go through one time through the funnel, but you can actually recycle them.
So if the patient keeps coming back, you can track all of that and you can run metrics. To see what your return rate is, what the lifetime value is.
Dr. Grant Stevens
Is there a way in which you can track a patient and see their referral sources that they, people they may have referred and what the revenue is from them? So you could see the pyramid.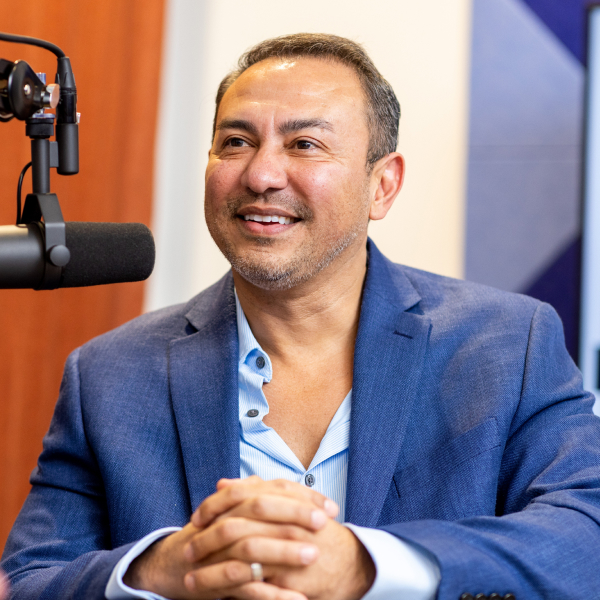 Enrique Rangel
That's something that's coming. It's not going to be there in the first version, but that is something that, that's coming. Also referrals from other physicians for some industries that, or some medical specialties is important, so we're doing that as well.
It's a huge thing for ophthalmologists. So we're opening up and moving away from just doing plastic and aesthetic. We're going after a lot of markets with this new product.
Dr. Grant Stevens
Let's explore that a little bit. So you mentioned ophthalmology. So what other markets? So I, yeah. So ophthalmology and optometry or just pure ophthalmology?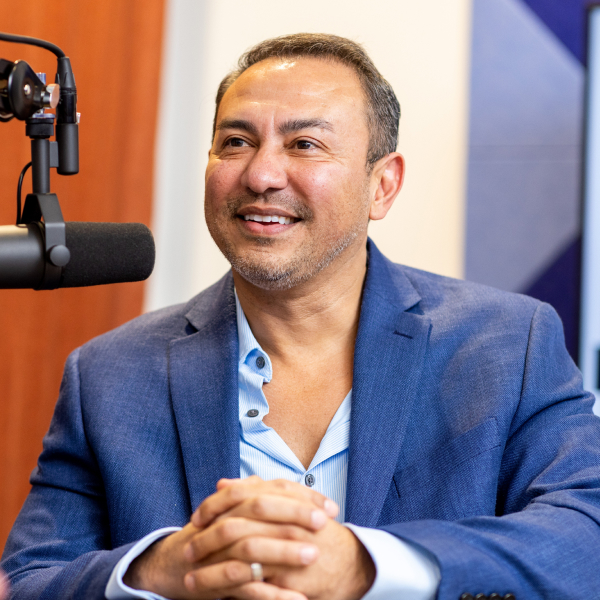 Enrique Rangel
Both weight loss clinics, male clinics. We actually have quite a bit now derms. We're all over the place. We actually get a lot of requests from non-medical businesses that are trying to use our software. We don't want to do that just because our system is primarily built for the medical industry.
Dr. Grant Stevens
But it streamlines the whole follow up and marketing efforts. And makes it more efficient. And more cost effective. So someone else must have noticed this. So tell us about that.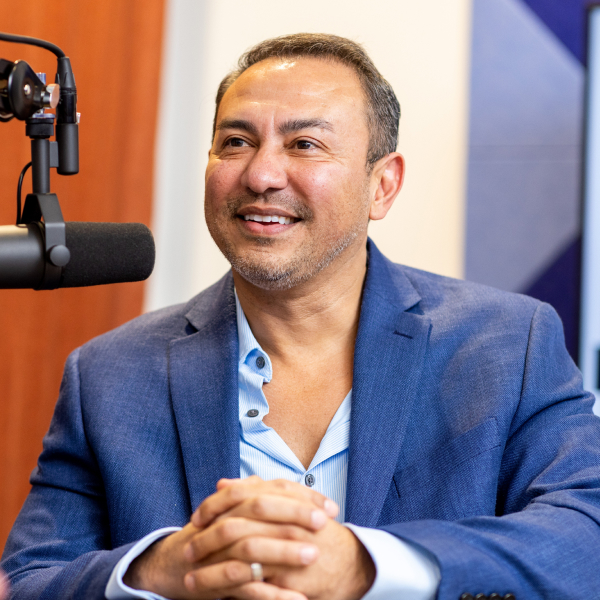 Enrique Rangel
Earlier I would say about a year ago our company was acquired by Nextech. Nextech has been a great partner for many years.
I think half of our customer base at the time was tech customers. And they have I say, I keep saying they, we have a strong patient engagement, I'm sorry, practice management solution. That we've been integrated with. And now with this new acquisition, we're able to take the two products and bring them together so that we give a true experience of one product.
Now we do continue to work with other PMs, just the way we did it before. We still work with Patient Now, simplast, DrChrono, other PMs that are in this space.
Dr. Grant Stevens
But the My Med Leads platform is now owned by Nextech. It, yes, correct. But together, the Nextech, the My Med Leads with, is it still called My Med Leads within Nextech?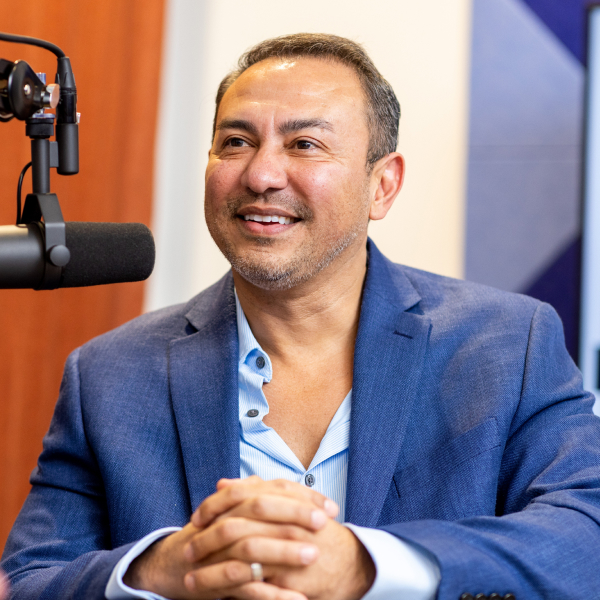 Enrique Rangel
We we're looking at that right now. It is called My Med Leads, and we will continue to be called leads for the for the non-exec client.
Dr. Grant Stevens
So that product, that was my follow up question, do you provide some services to the Nextech client that you won't provide to the others? Is there an incentive to move to Nextech?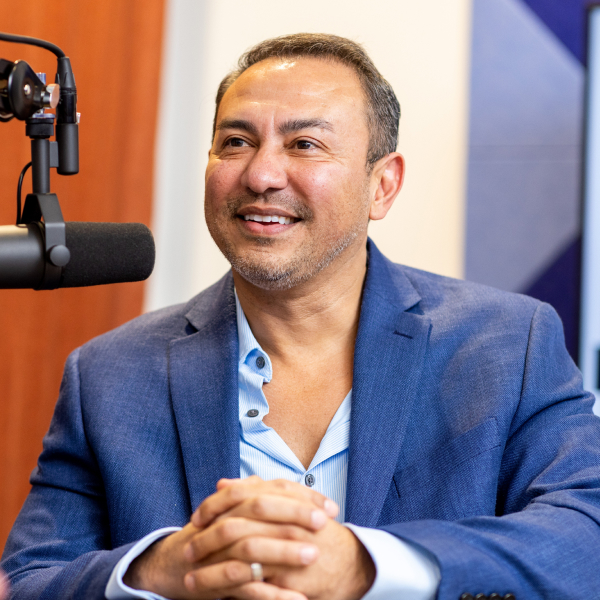 Enrique Rangel
The products are pretty, it's pretty comparable as far as the functionality. I think that there's some great price savings, of course, if you're buying the whole package on the Nextech side, there are some enhancements because the developers are the same.
So you've got a group of engineers that's working. on both products. So I would say that the products seem very seamless, the online scheduling system that we can create for Nextech, for instance will be unparalleled because we're basically building it with the same team. One of the problems for other third party apps that are out there is that because they don't have that level of merging with their developers.
They can build products for PMs, but then sometimes they they stop connecting or there's a new version and the third party app doesn't know that it that there were changes made. Having Nextech there and having them be a part of what we're building is incredible.
Dr. Grant Stevens
I'm gonna stop for a moment. You've said PMs a couple of times. Oh I know what they are. But why don't you, for our guests watching and listing define what a PM is.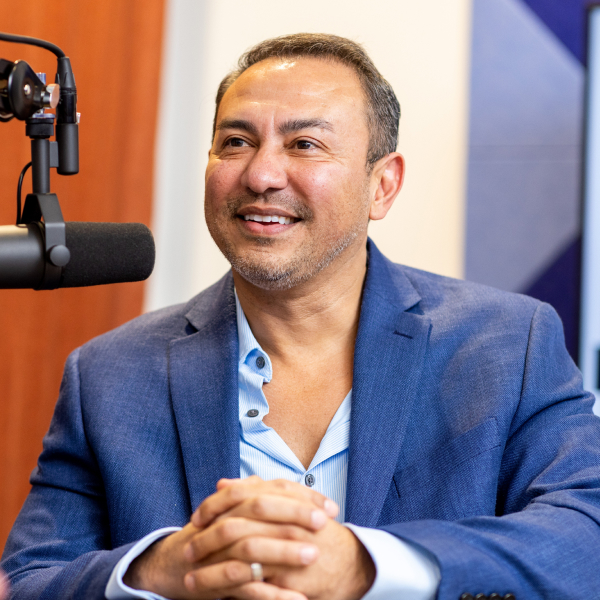 Enrique Rangel
Practice management software. We normally, yeah, we call it pm but a lot of people then use the word EMR interchangeably, even though by definition that's not it. Yeah, pm would be all the products that are out there where you schedule.
Dr. Grant Stevens
So in the, in my case for instance, I have patient now at this point and have for many years since Jerry started it. And and I've been using My Med Leads, I can continue using My Med Leads. Oh yeah, absolutely.
Even though I have Patient Now. It looks like it won't be quite as streamlined or efficient if I have had Next Stick. But you will provide it. And to the other ones you mentioned Simplast, and some others.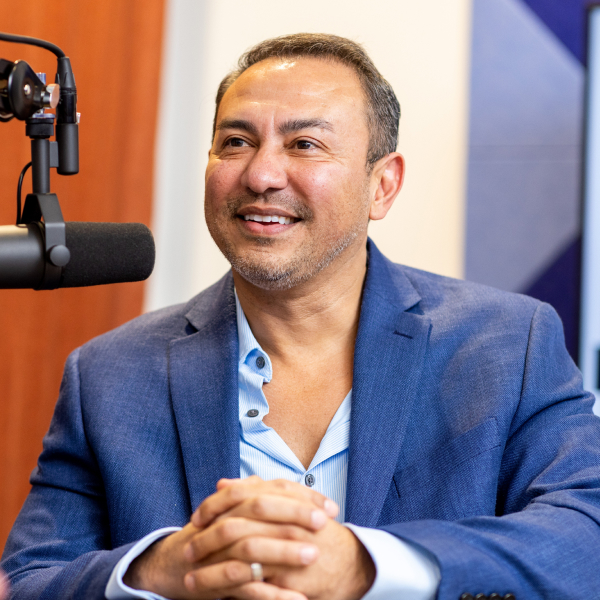 Enrique Rangel
Yes. The product. We will continue to build for you. So you, so we will have all the functionality that's there.
And the product that we're bringing out to the market is a definitely a superior product. So at some point we, we will reach out to you and we'll reach out to all of our customers and we'll say It's time to migrate. And what we'll do, typically we want to look at your account and how you're using.
And then once we feel that we are ready for you, then we will migrate you over and you come in on a Monday morning and you're running on the new system.
Dr. Grant Stevens
Fantastic, you mentioned earlier the handheld or mobile app. I dunno if it's an app or not, but can, will this be available on our phones?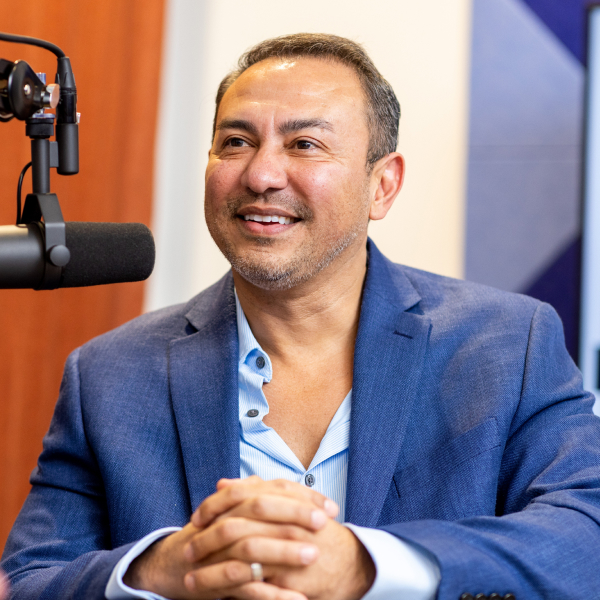 Enrique Rangel
Yeah. So it's not an app, but the site is responsive, so it makes it very easy for you to manage leads anywhere. That's been a request. Listen to our customers as far as what we needed to build into the new product, I know there's no product like it. We're very excited about what we're building right now.
Dr. Grant Stevens
And when will it be widely available?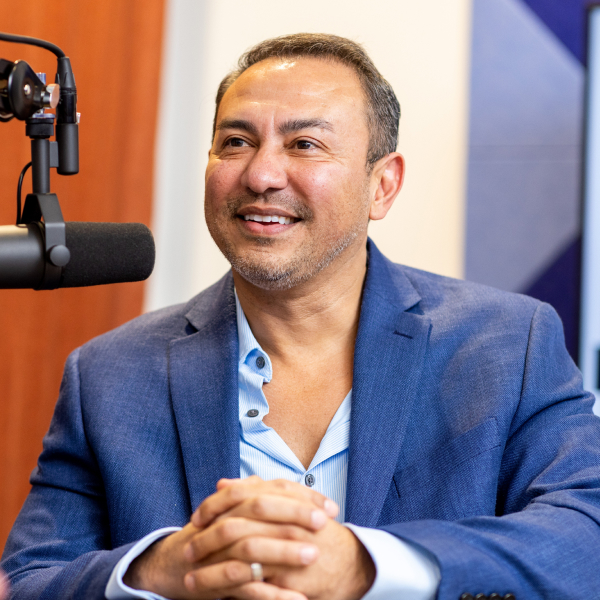 Enrique Rangel
So we're looking at the summer and we're, we really wanna make sure that it makes a big splash. But there's we do have a version that's coming to market sooner. But there's a couple of pieces that are still left to be built like I said, online scheduling. So the full version, the bigger version will be in the summer.
Dr. Grant Stevens
I have a suggestion. You could roll it out for the Aesthetic Society meeting in San Diego in April.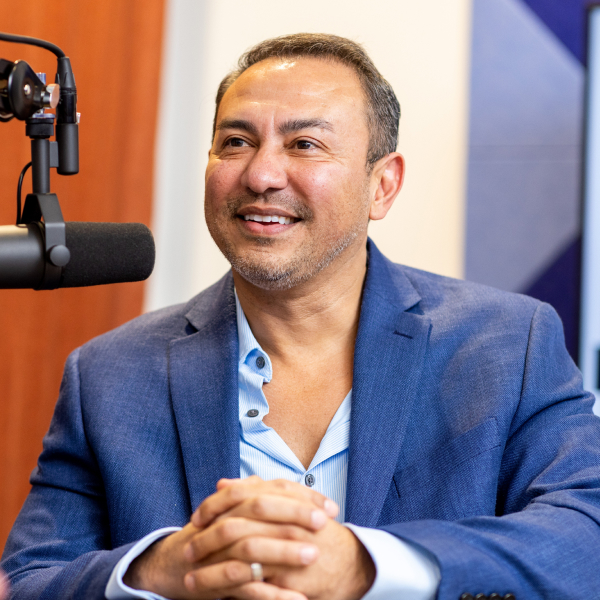 Enrique Rangel
That sounds good. Let's see if we can make it.
Dr. Grant Stevens
Okay, that's interesting. So you've streamlined the process. And we now have version, whatever it is, the most recent version.
And you're now part of Nextech? That's fantastic. Tell me how the future looks to you. You've always been at the head, the forefront at developing things. What do you see both in the industry as well as for yourself in the future?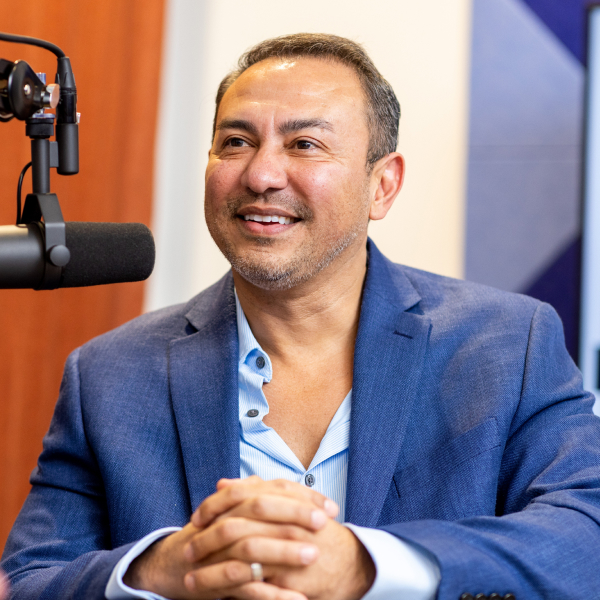 Enrique Rangel
I'm very happy at Nextech, so we've got a lot to do and I think that there's a lot of markets for us to enter with our product.
So I'm very excited about that we'll continue to build into different specialties and there's different functionality that comes with. Ophthalmology in derm. So there's, we've gotta take our product, we built it in a way that we can customize it in certain ways and we're gonna be doing that.
As far as the industry I, healthcare, to me, when it came to managing leads to the process of giving the perfect patient experience we're not there yet. I think that there's still more work to be, you look at other industries, the automotive industry, the travel industry, and if you have a member, if you're a member with a certain, like the Hilton or Marriott, right?
You can pretty much walk into any city and get this certain level of treatment all the way through. They make your stay perfect. They know what your pre preferences are, we need to get there in this industry. And I think that there's still a lot that we can build on our. So that the patient truly has everything that they need.
Text messaging was a huge improvement. Getting these strip campaigns that are teaching the patient about a procedure are huge. It helps them in the patient journey. It helps them make better decisions. Now there's telemedicine and there's a lot that we're providing, but we still have to work on getting that patient experience perfect.
At the end of the day you want repeat customers, you also. want good reviews online, they're so important, our system does a really good job of getting your reviews, but the best thing you can do for your patients is to just wow them. And I think that that's where companies like our should be fo focusing all their efforts in.
Dr. Grant Stevens
Have you ever heard of the company Engage Technologies? They're using drip information as on text messaging. Without any passcodes or passwords, no apps, I think blending their technology with what you were just describing. Might be a natural marriage. I would encourage you to to reach out to them and I'll encourage them.
They were on the show on this show, but I think there could be a very interesting relationship there that would be accretive to both. As you're talking about the experience, and you use the word education , when you were originally a metrics company and a management company, how to manage the leads and then measuring, you measured it and you continued to be.
When you said education and the user experience, you talked about the Hilton and the whole rewards club and being a member, I thought, wow, engaged technologies could possibly be something that would help My Med Leads pursuit of the educational piece. Yeah, absolutely. And vice versa. So it might be a nice marriage.
Absolutely. So you have no plans at this point of leaving. You're gonna refine My Med Leads and gonna expand it to other specialties. Is there any thoughts about expanding it outside of medicine? You men mentioned other industries. You mentioned automotive and so forth.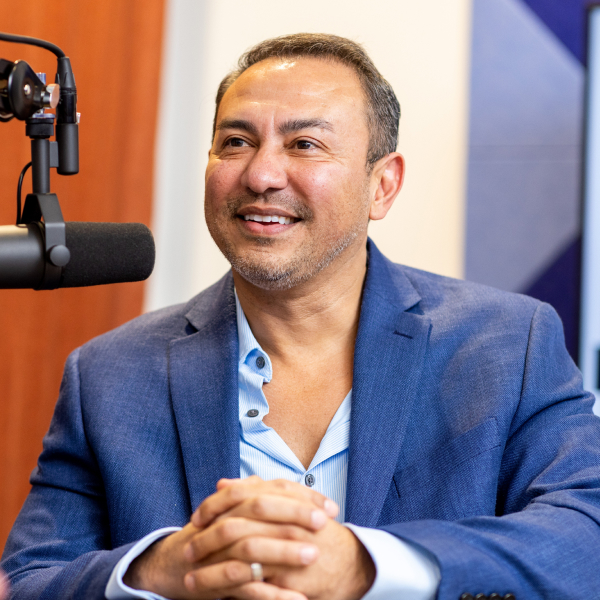 Enrique Rangel
I think that there's products out there in other industries. I, I think that, it's hard enough to go after new medical specialties. I don't think that we want to go farther than that. I think there's still quite a bit to be done here. And there's some great products out there for other things. And Salesforce partners up with a lot of third party apps that can deliver some of the things that we do.
We felt that for this industry, our product was perfect and we wanted to make it as simple to. We don't want your staff to have to go and take classes to learn how to use our workflow engine, for instance, we wanted to make everything very simple. And we wanna provide templates so that as soon as an account gets signed up, they don't have to go and create everything. Everything is already there and they can just. Modify it for their needs.
Dr. Grant Stevens
That's certainly been our experience, I have no I have no ownership interest in My Med Leads at all, but that's been my experience and our experience with multiple staff members. It's very approachable. And usable. And we really appreciate it. It's a absolutely changed. How we monitor our leads and how effective we are in turning a lead into a consult and then a surgery. So I'm you happy and you've always been a big supporter, yourself and your company of the Aesthetic Society as has N Tech. So now that you're under or with Nex, My Med Leads and Nextech, it's wonderful to see that Nextech is a premier partner for the American Society for Aesthetic Plastic Surgery. Or the Aesthetic Society, and I hope you continue to do that, we depend on our industry relations and you've been a very big supporter throughout the years, and I want to thank you.
Great. And I want to thank you also for coming out here and sharing your time with our listeners and our viewers. Is there anything else you would like to share with us?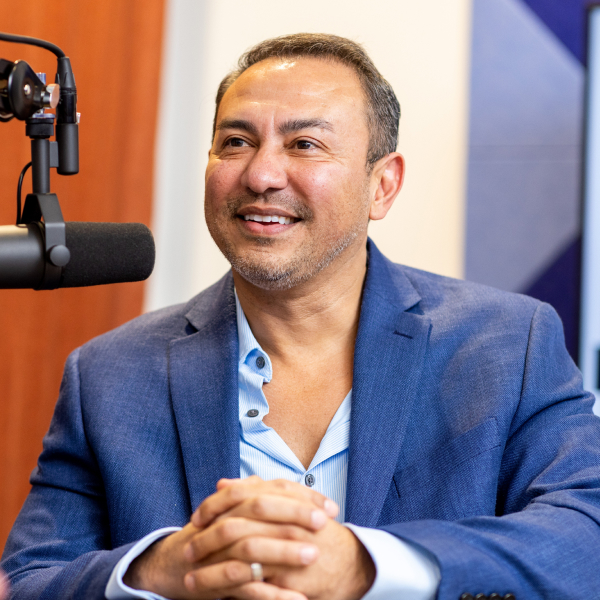 Enrique Rangel
No. That's it. Thank you so much for having me. We're excited about what 2022 is bringing and for anyone that wants to see what we're all about they can come to mymedleads.com and contact us and we will gladly do a demo.
Dr. Grant Stevens
Fantastic. So there you have it, MyMedLeads.com and once again, I want to thank you for joining us here at the technology of beauty, I hope you had as much fun as we did. Every week on Tuesdays we have a new person and Enrique is here and he's gonna be on and is just been on. And I want to have you back on after you've incorporated all this.
So thank you very much for coming. Great. You take care. Stay safe. Thank you. Bye-Bye everybody.
Subscribe to
The Technology of Beauty
Produced and co-founded by Influx, The Technology of Beauty is the podcast of renowned plastic surgeon Dr. Grant Stevens. Tune in to hear interviews with the innovators and entrepreneurs and who are shaping the future of aesthetics from the industry side.