Retail Aesthetics & Reimagining the Consumer Experience
Ep. 34 - Paul Gainer of OrangeTwist
Aug, 2021
Want to be on the show?
Dr. Grant Stevens sits down with the recently appointed CEO of OrangeTwist, Paul Gainer.
Paul previously served as the Exec. VP, Disney Retail & Stores Worldwide where oversaw the brand's global retail strategy, including 350 stores, e-commerce, and over $50B in annual consumer sales. Needless to say, he is no stranger to the retail game. It's only fitting then that he join the brand that is leading the way when it comes to changing the way consumers experience aesthetic treatment. With a retail-focused approach, OrangeTwist is building out a strategy to embrace the growing wave of consumer demand for everyday aesthetic care. Tune in to hear what Paul sees in the future for the retail aesthetics space and just what he and the team at OrangeTwist are working on.
---
Full Transcript
Dr. Grant Stevens
Hello everyone and welcome back to the technology of beauty. I have the opportunity to interview the movers and shakers of the beauty business, and today is no exception. Today, you're gonna get to know Paul Gainer, who's the CEO of OrangeTwist. Thank you very much for joining me, Paul.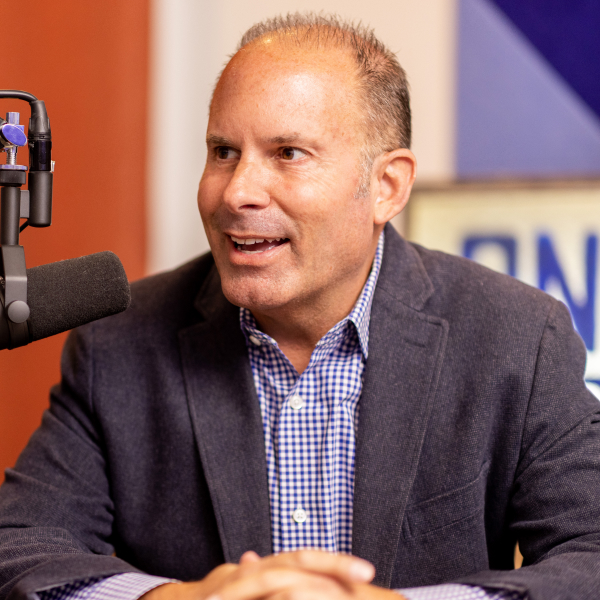 Paul Gainer
Yeah, no, thank you for having me. I'm excited.
Dr. Grant Stevens
It's an absolute pleasure. Thanks for driving up. You live down Orange County, don't you?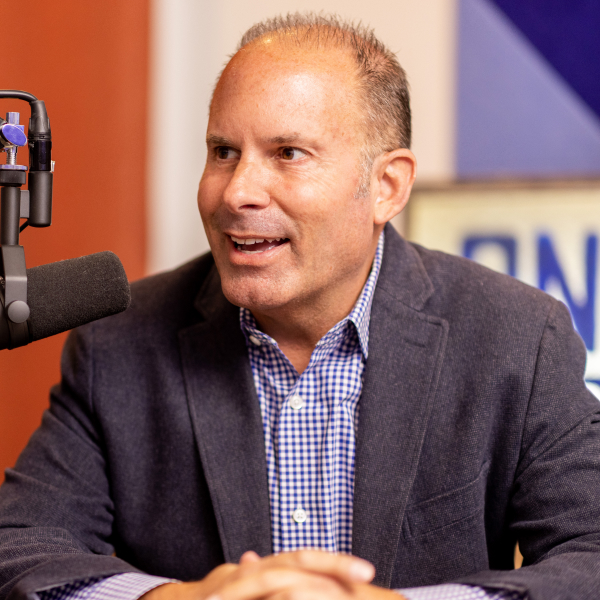 Paul Gainer
I do. I live in the oc.
Dr. Grant Stevens
Terrific. We're here in Manhattan Beach in our studio, and today we get to understand and interview Paul Gainer, the CEO of OrangeTwist. But before we hear about OrangeTwist, Paul, tell us a little bit about yourself.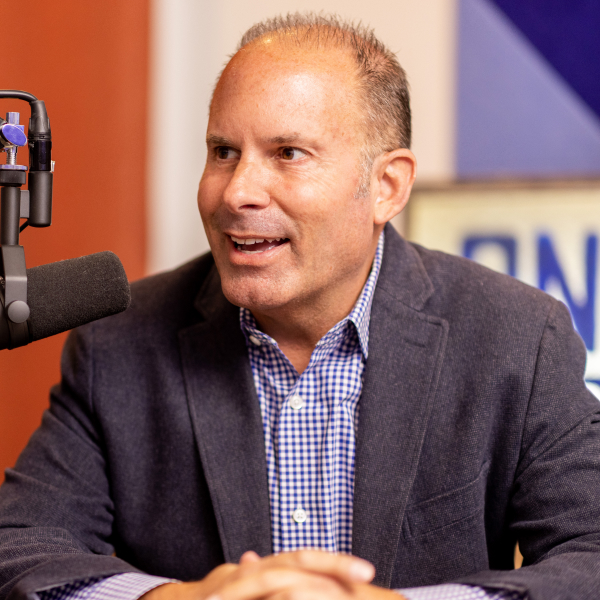 Paul Gainer
Sure. Born and raised in, in Southern California. So been here all my life and I'll just fast forward to being an adult. My, my initial passion. I wanted to be a sports broadcaster, so excited to be here in a room like this talking to you today.
Dr. Grant Stevens
Wait a minute. Where'd you go to high school?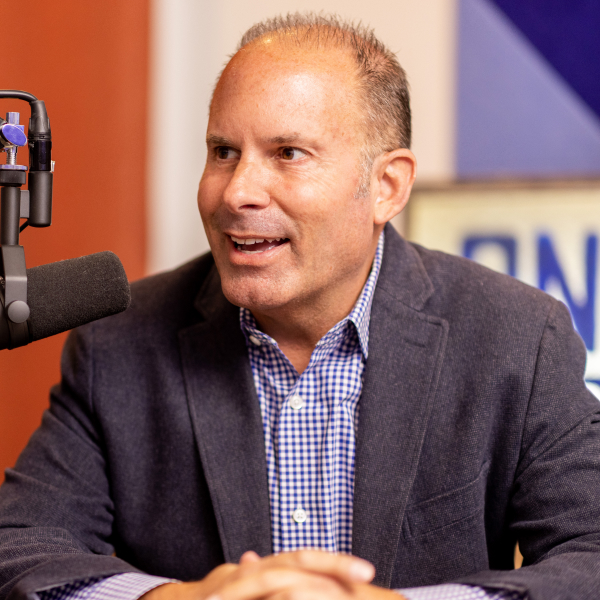 Paul Gainer
I went to high school at Saddleback High School in Santa. I went to Cantella.
Dr. Grant Stevens
Okay, so not too far away.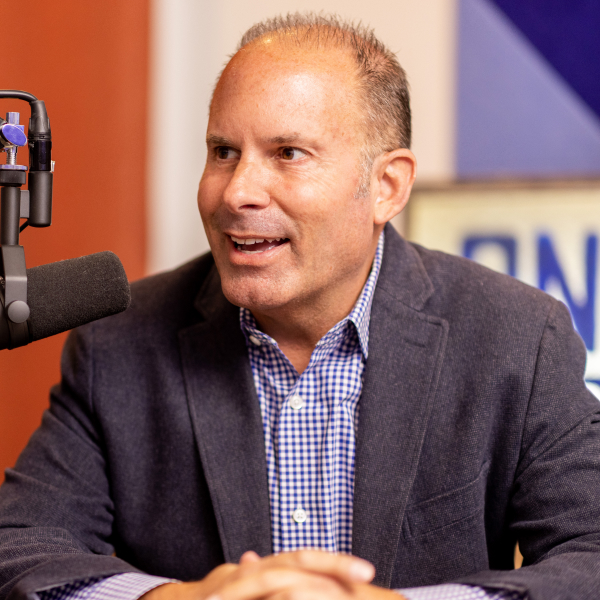 Paul Gainer
Yeah, not too far away. And I went to school at Cal State Fullerton. So I've been local the whole time.
Dr. Grant Stevens
Terrific. Okay, so after college. What'd you start with?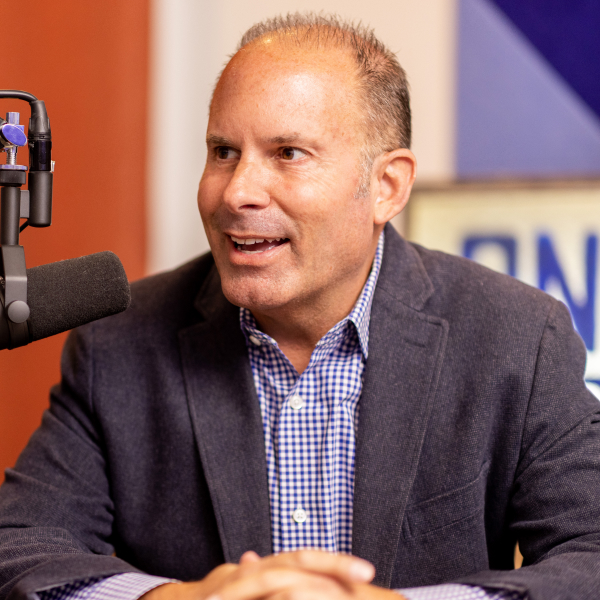 Paul Gainer
So after college I got sucked into the retail vortex. It was a part-time job that I had during college where it was at a toy store in South Coast Plaza. And I just had a passion for merchandising and operations and retail and had a chance to go to a startup company and be a first employee of a company at the time called Store of Knowledge.
And we opened a couple hundred stores and I learned a lot, made a lot of mistakes, but that's what got me hungry on the retail.
Dr. Grant Stevens
So how did you get associated with Mickey?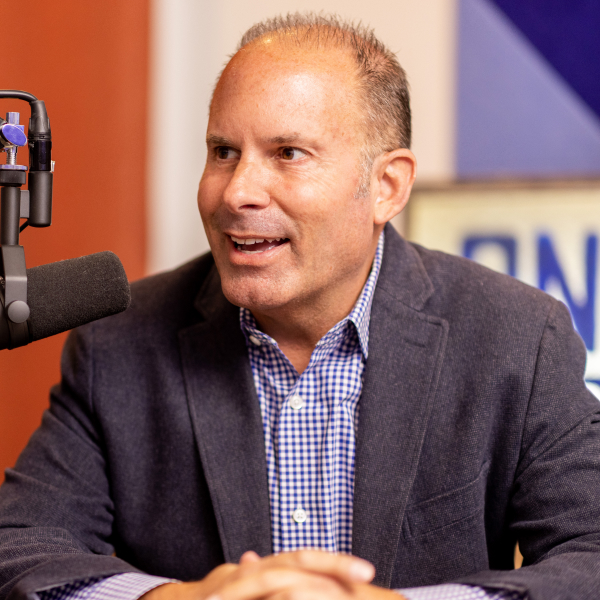 Paul Gainer
So I had a couple of different experiences. As I said, I started out really in the toy industry, worked for a couple of e-commerce startups, eToys being one of them in the late nineties.
And it just became a natural opportunity in the early two thousands where I was able to go work for the Walt Disney Company on the Disney store and the consumer product.
Dr. Grant Stevens
and when was that?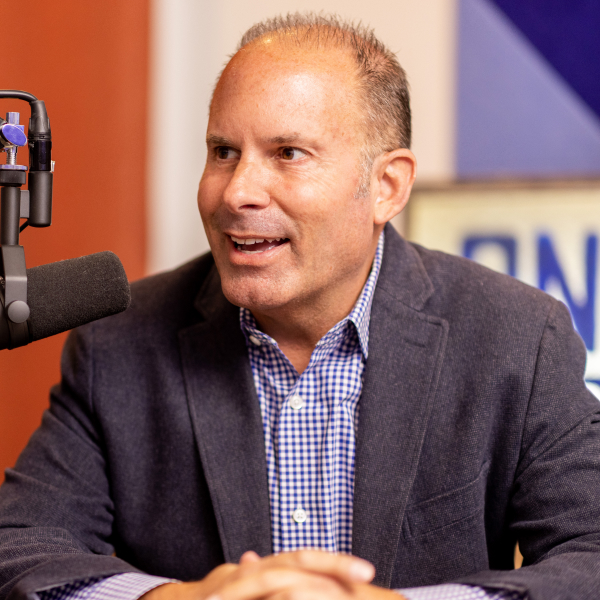 Paul Gainer
So that was 2002.
Dr. Grant Stevens
And what did you do at Disney? What was your role?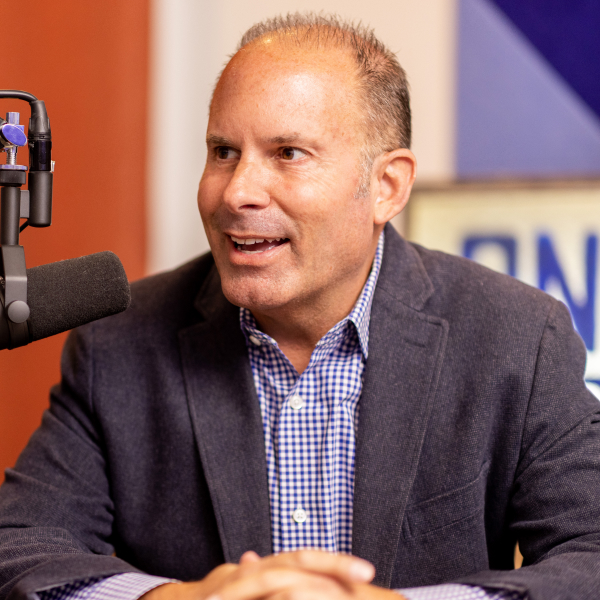 Paul Gainer
Yeah, so I started as a VP of merchandising. So I started, really on the retail side doing merchandising and buying. And one of the great things about working for Disney is it gives you lots of opportunity to do a lot of different things. So I ended up running e-commerce and then they moved me over to run the Disney stores in North America.
And then I was able to run Disney retail worldwide. and do a lot of things overseeing not only the vertical businesses of Disney store, but also all of the relationships that they had with all of the retailers.
Dr. Grant Stevens
That's fascinating. So then you were there at Disney, how long?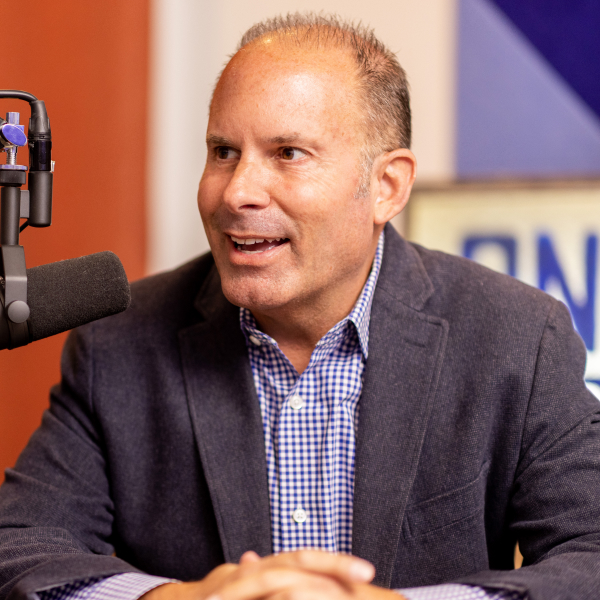 Paul Gainer
I was there almost 16 years at Disney.
Dr. Grant Stevens
Whoa. And then how is it you got into the beauty business? Here you are now, running OrangeTwist. Which is a fabulous organization. Which we're gonna bring out a little bit. But how did you get involved in the beauty business? I don't understand how Mickey met Beauty.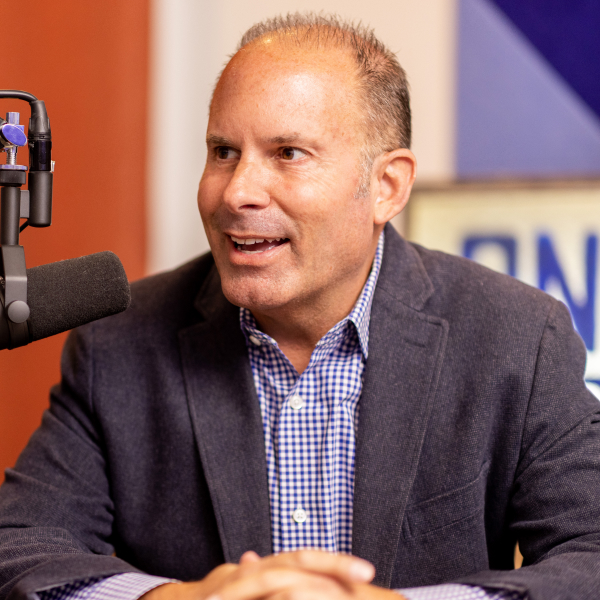 Paul Gainer
Yeah. It's sometimes things all happen for a reason. And so it's a funny story. I was. It was my 49th birthday and I saw turning 50 a year down the road. I saw some of the marketing that OrangeTwist did. And I actually came in as a client to learn more about their treatments and their services.
And 48 hours later I got a call from a recruiter who said, Hey, have you ever heard, I know this is something different. I know this is a different space for you, but have you ever heard of a company called OrangeTwist? And I'm like if you would've called me three days before that, the answer would've been.
And so things started to progress. I got to meet your co-founder, Clint Carnell. And just really fell in love with the opportunity that I saw in the space. And when was that? So I started about 16 months ago. Okay, so 16 years at Disney. Learned a lot. And in 16 months at OrangeTwist, I've learned a lot.
So started, I don't know if the timing was great, but I started about two months before the pandemic really hit what did challenge early 2020. So it was pretty wild.
Dr. Grant Stevens
You've managed it so well and OrangeTwist is doing great, which we're gonna get to, but before I do, I'm curious, you were a patient or a client?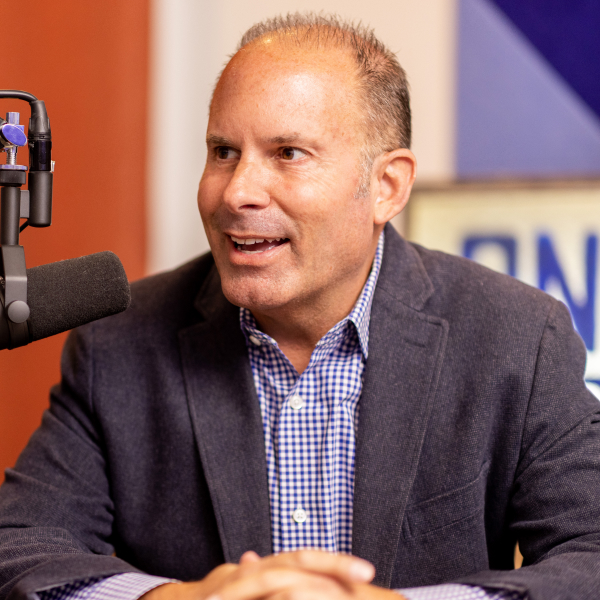 Paul Gainer
A client. OrangeTwist. Which one did you go to? Yeah, so I went to our OrangeTwist location in Brea. And it's really interesting because again, I had no, I was a little hesitant. Wasn't really sure what the experience was going to be. The typical male reaction. I was definitely the typical male client.
Yep. And I was immediately impressed by the in-store environment, the experience. I had just incredible interaction with the center director there, Vanessa. Who was working there and actually saw a lot of similarities from how Disney thinks about guest experience and how I saw the OrangeTwist experience playing out.
Dr. Grant Stevens
And may I ask you what you had done? You don't have to tell me it's a HIPAA violation, if I tell the audience.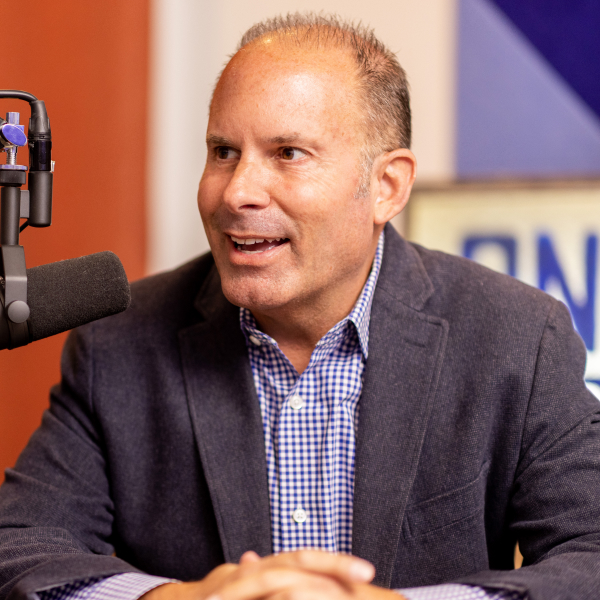 Paul Gainer
But if you tell the audience it's fair. We're not breaking any protocols. I actually had cool sculpting done. And went in there and again, the experience and just the quality of the feel from the beginning to end of my treatment was really something that reminded me of how Disney thinks about quality.
Dr. Grant Stevens
Fantastic. So you have the treatment at Brea. Two days later, a head hunter calls you. And then next thing you know, you're working for OrangeTwist. And then the pandemic hits.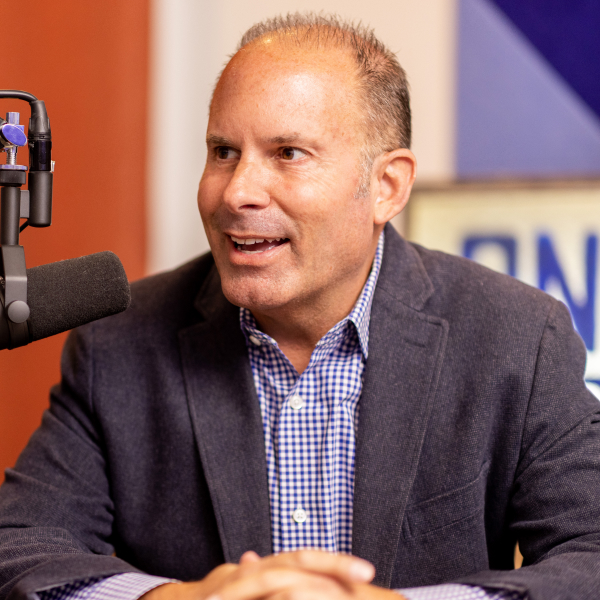 Paul Gainer
No, it was it was wild timing. It's funny, I was thinking about, 16 years at Disney. I've been at OrangeTwist 16 months. It feels a lot longer than 16 months. I mean it in a good way mostly. I bet. I think people should get employee credit for getting through the pandemic and managing businesses through this time. But no question. Yeah, no, it's been a wild ride and a lot of fun.
Dr. Grant Stevens
So tell us about your experiences at OrangeTwist. Sure. You took over. Tell me what's going on now. Yeah, but let's go back, let's, take me through the last 60 months. What's going on?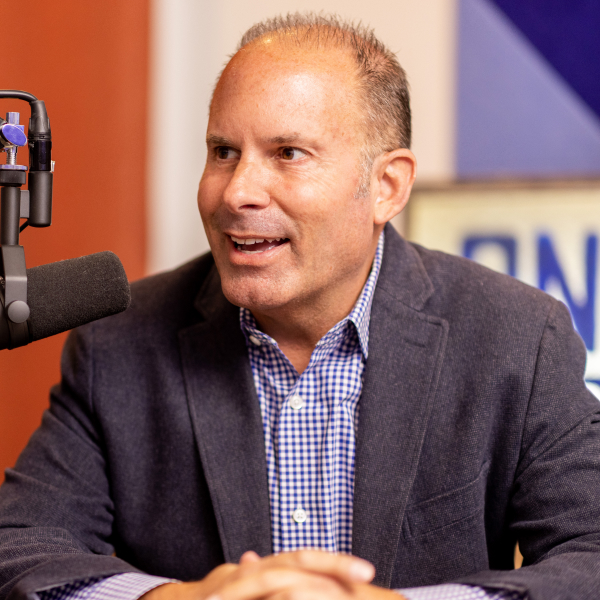 Paul Gainer
Yeah, sure. Obviously coming brand new into an industry, it's been just a learning curve for that and actually, The timing of the pandemic really allowed our team to accelerate, I think, a lot of our strategies and really utilize that time to really see from a client facing experience, what we wanted to improve.
And it also allowed us to build up our strength on our management team. We had. Many areas in the operation, like accounting marketing call center that were hr, that were outsourced, that we were able to bring in and start building up our team as we wanted to. We knew coming to the other side of the pandemic, we really wanted to be a stronger, better organization.
And we used some of that time to do that.
Dr. Grant Stevens
So did you let people go? A lot of med spas went out of business.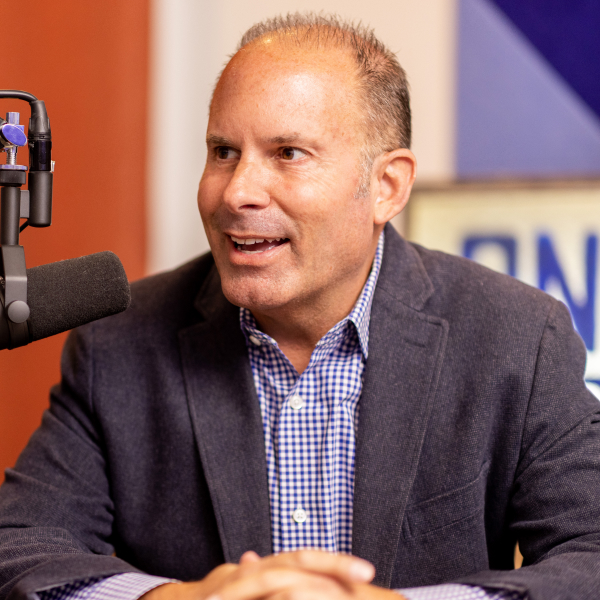 Paul Gainer
That was really the most difficult part, the team and talent in these centers, is incredibly inspiring and just having the medical professionals and our estheticians are so committed.
To OrangeTwist and their clients. And so to go through that and have to close all of our centers and let our employees go was really a tough thing. That was, my, my third month in, in the business. And what, equally as exciting was being able to reopen our centers, and rehire our teams two to three months later and bring them back in.
But yeah, that was really a painful process.
Dr. Grant Stevens
So how many centers do you have now?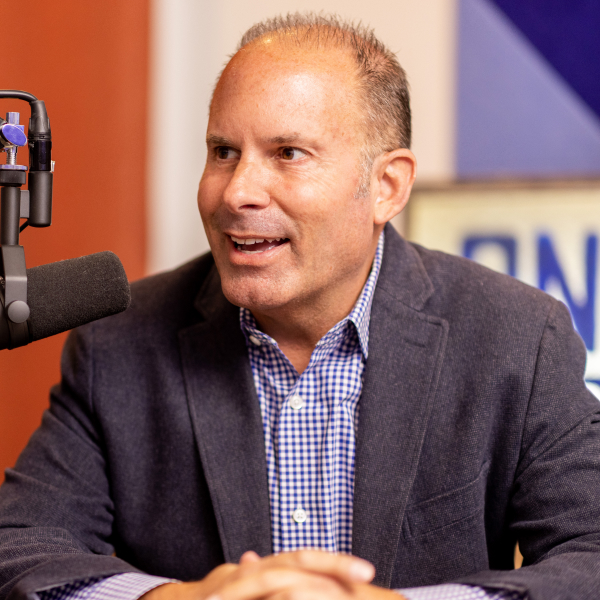 Paul Gainer
Yeah, so OrangeTwist, we operate 16 centers. We're in five states. A typical OrangeTwist is about 2000 square feet and are located in what I guess we would call kind of high quality lifestyle outdoor centers.
Dr. Grant Stevens
Are they drive-in, drive out, access? Are they on multi-level buildings or how, what does that look like?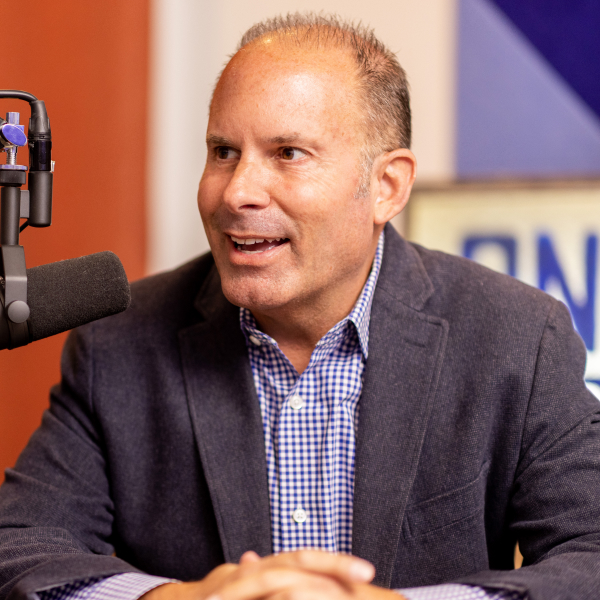 Paul Gainer
Yeah, the majority of 'em are real convenient access. So think of your local, lifestyle center that might have your Whole Foods and Starbucks and other health and wellness services in them restaurants.
We would be right there where we're some. But that both is aspirational, but also very attainable for our clients.
Dr. Grant Stevens
And what services do you offer at OrangeTwist?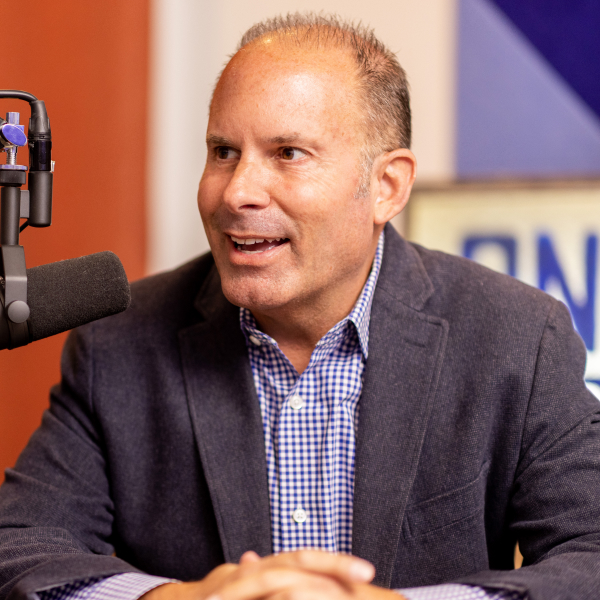 Paul Gainer
Yeah, so we offer a variety of non-invasive treatments. Anything from, Botox to cool sculpting to microneedling, to HydraFacials we really see ourselves really not as a med spa, but really as your treatment shop for body, face, and skin. And so our teams and centers really want to go side by side with the client and really are very results focused, in utilizing those services, to really deliver those results.
Dr. Grant Stevens
And what separates you, in your opinion, from the other med spas down the street? Because I know there's a ton of med spas opening up right now. Tell me what's unique about Orange.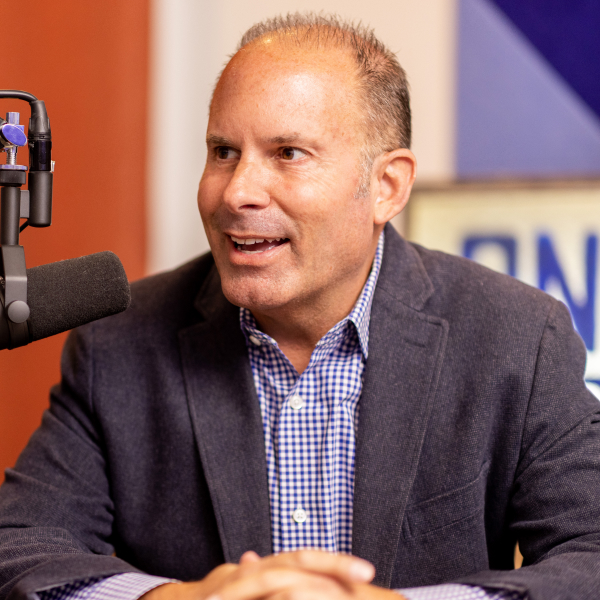 Paul Gainer
I think it's really interesting to say that because it's such a fragmented industry, I know that I think five out of every six med spas in the United States are just individually owned.
And for OrangeTwist, we really see our experiences as being the best in maybe a good, better, best in the category. We can really create the highest quality environment. We have the top teams that are in our centers that are providing care. We believe that this treatment to transformation focus that we have on results really is a differentiator for us.
Dr. Grant Stevens
Tell me about your partnerships with industry. I know there are certain industries that have partnered with you historically. With OrangeTwist. And I know going forward, we were talking earlier about industry partnerships h how do you see that as the CEO of OrangeTwist and your relationship with industries? Within the beauty business, the aesthetics business.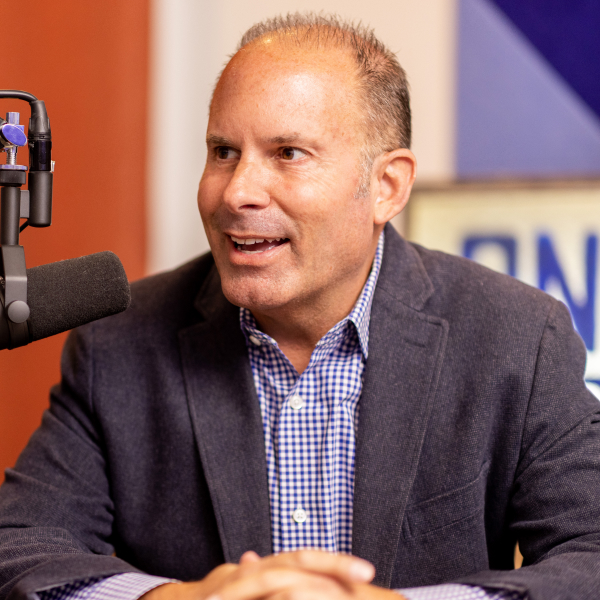 Paul Gainer
No, I think that's really important. Again, I think part of the challenge in the industry is that it is so fragmented. OrangeTwist, even with 16 centers is the largest non-institutionally funded med spa in the United States.
And Is that right? And and we see, tremendous growth opportunity and I think that's something that maybe the industry partners sometimes might need to adjust. Because they're not necessarily used to dealing in that kind of manner, as what I've seen in other industries, whether it's the toy industry or the home industry or soft lines, it's more traditional.
Because it's not as fragmented. So it's something that I think we're very focused on as a team in just building those partnerships and relationships with our key vendors.
Dr. Grant Stevens
That's excellent. So you were talking about the future and you mentioned you have 16 stores. Give me a look into the future here. Not necessarily the crystal ball yet. But what are your plans, if you can tell us what are your plans with OrangeTwist?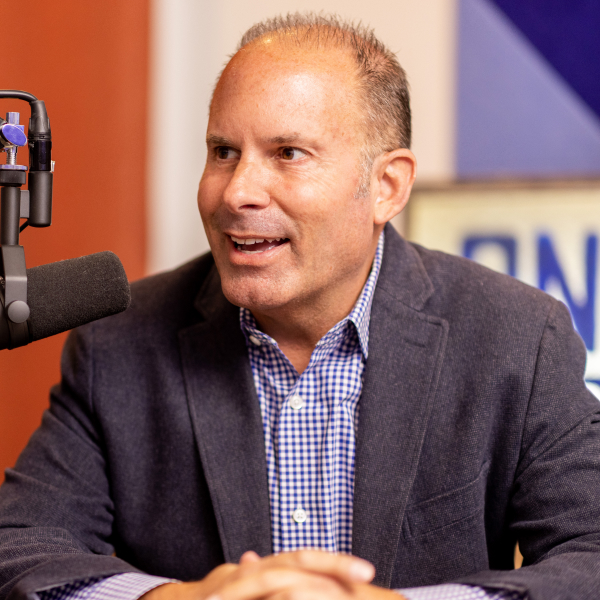 Paul Gainer
I'll start first. By this last year, we've really built the infrastructure to be ready for. I mentioned the management team that we've been able to build.
We have Denise Keeler, who's our Chief Commercial Officer and she's been there from day one, and does a great job really making sure the brand is being managed in the right way. Britney Slater I was able to bring in as our cfo a year ago and really Upgrade the senior team.
And so the nice thing is we've used that to get ready for growth for what's next and really what is on the horizon, we think for OrangeTwist, first of all, is our plan is to go out this fall and find an institutional funding partner to really be able to fuel that growth And that growth that we see over the next two years is that we see by the middle end of 2023, we would go from 16 to 50 centers.
And we would be in 15 markets by then. So that's really what our growth tr trajectory is. And that's just really the beginning. The opportunity, Clint Carnell, the fellow co-founder with you would say, this is coffee before Starbucks, or sandwiches before Subway. I like that.
And I think that's something that we see that this. A huge growth opportunity, great market expansion opportunity to build out these clusters in each of these markets, to really be able to have the brand resonate. Not only from a United States North America perspective, but globally.
I love it. And then the universe. And then we'll just take over the universe. That's percent that's in the roadmap. Cool. I wanna be a part of that ride. Right on. You are part of that ride, so Right on.
Dr. Grant Stevens
So tell me the, tell actually our guest a little bit about the doctor role in this, because yeah. I think it's important for them to understand that this is Dr. Light. But. Tell us, tell everybody a little bit about the doctor role in these OrangeTwist centers.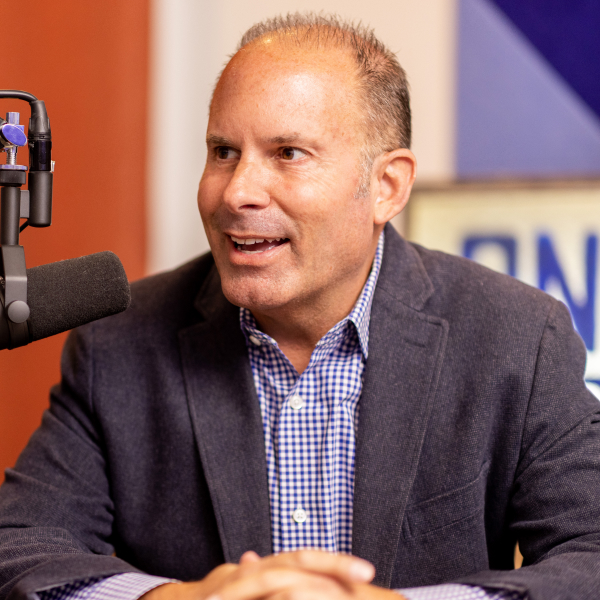 Paul Gainer
Yeah we have chief Medical Director and then we have medical directors that oversee all of the locations. And they drive all of the medical and clinical in our centers.
And it really creates really a great environment where we're focused really on client care in our centers. And we have that with our, all of our providers, working directly in with our medical.
Dr. Grant Stevens
So how do you maintain quality in terms of injectors and so forth? What do, what does OrangeTwist do to provide a quality experience that maybe the local mom and pop places don't.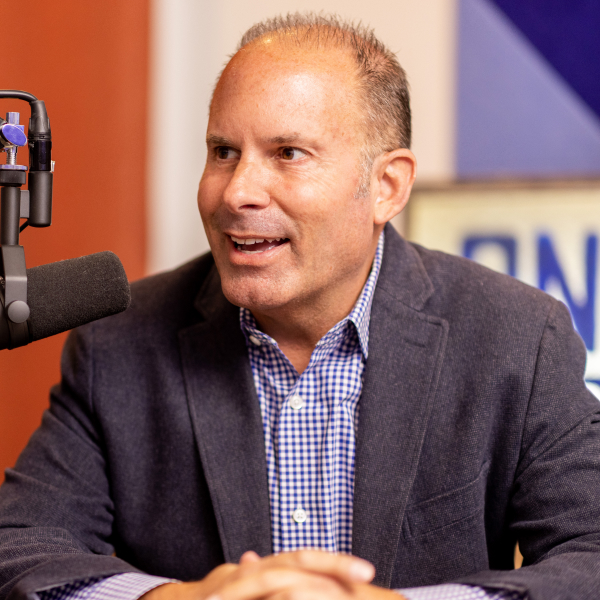 Paul Gainer
Yeah, I think our medical team is very focused on training. We have a clinical director and that focus is really on making sure that we're getting the right training following SOPs and making sure that we're creating those. A standard operating procedure. Following protocols. Following protocols. SOP is, sorry, I didn't mean to break a rule. Didn't mean to break a rule. And so really focused in on that training and development, and really investing in our teams.
And we do that both on the medical side and also with our estheticians. And a lot of the training that when you brought back to our vendor partners, vendors like HydraFacial, creating that HFX training like the HydraFacial training program, those kinds of things where we're investing in our people to really grow and develop because as the team and talent they are.
About what they do in our centers. And that's something, when I came from Disney, we always had a great focus on our employee base. Our cast members and how important our cast members were. But coming to OrangeTwist, it was just incredible for me and really inspiring for me to see the commitment that our medical team has, that our estheticians have to just creating high quality experiences, very and team and talent is is maybe our number one priority and number one focus in our centers.
Dr. Grant Stevens
That's fantastic because that ensures both safety. Client safety or patient safety. I know you say client. Yeah, client safety as well as the quality experience. And those are the two things that go hand in hand. Yep.
Safety and quality. Yeah, that's right. And that is insured with education. And I understand you have an OrangeTwist University. And a centralized educational process. And I applaud that because as a past president of the Aesthetic Society we're committed to patient experience, number one, safety, and number two, the quality experience.
And I applaud what you're doing at OrangeTwist in terms of education. That's so key. Because this is not going to the hairdresser. This is not getting your nails done. That's right. It's not getting your hair colored or haircut. This is serious, it's fun. And we look better.
And it's fun to do that. But things can go awry. And I applaud what you're doing as the Chief Executive Officer and your commitment to quality and safety. That's very important.
Okay, I have a question for you. What states are you in right now? You mentioned markets, so right now, name the states you're in.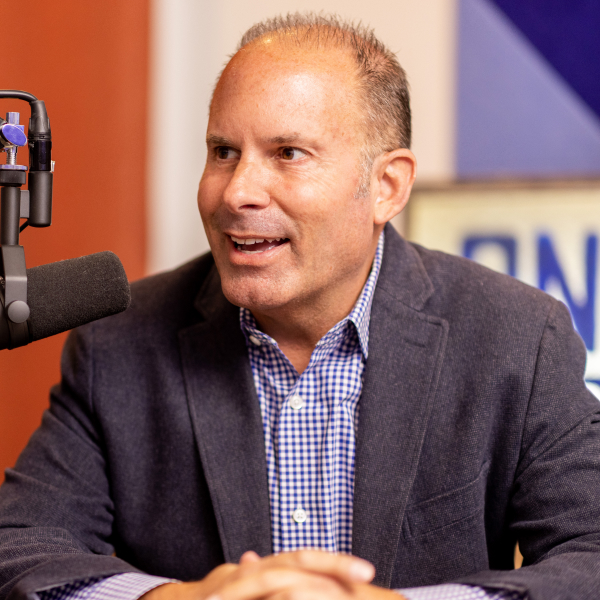 Paul Gainer
Yep, so we're in California, Nevada, Washington, Texas. And then we opened our first East coast store in New Jersey about six months ago. So those are the five states.
Dr. Grant Stevens
I got it. A moment ago you said you're gonna have 15 markets. Now I know a state like California could have more than one market, but what does that look like? I'm curious, what do we have, what are we looking at in the future for OrangeTwist?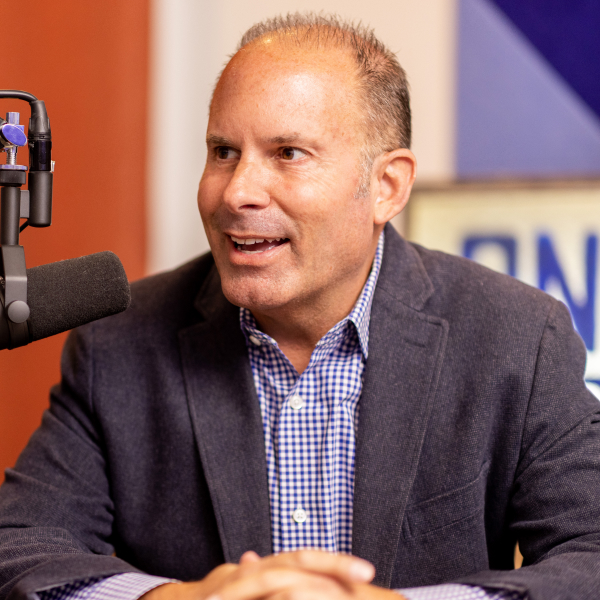 Paul Gainer
Yeah, so the great news is we've identified about 30 markets. And the moment in time that we're in, there's incredible real estate opportunity on the retail side for us to really start to take a look at all of the markets that are on our target list and really figure out where the best real estate is.
And so markets like, Nashville, Atlanta, Charlotte, Phoenix, to name a few. A lot of markets on the, on, in the Southeast and the East Coast in general. We'll be able to start going into those markets, taking a look at what the real estate looks like, and seeing what makes the most sense for OrangeTwist to be able to move into those markets.
The other thing, Some of the states that we're in we're really we might only have one center or two centers in some of these markets. And so we'll also, in Seattle in Fort Worth, Dallas, we'll be able to go into markets like that and start building out clusters in those existing markets where they might be able to have 3, 4, 5, 6 OrangeTwists per market.
Dr. Grant Stevens
Sort of a hub and spokes thing. Hub you have in Southern California, cuz you have Brea. You have San Juan Capistrano in Newport Beach up here. I get it. So these areas where you're at now, you might build some others around.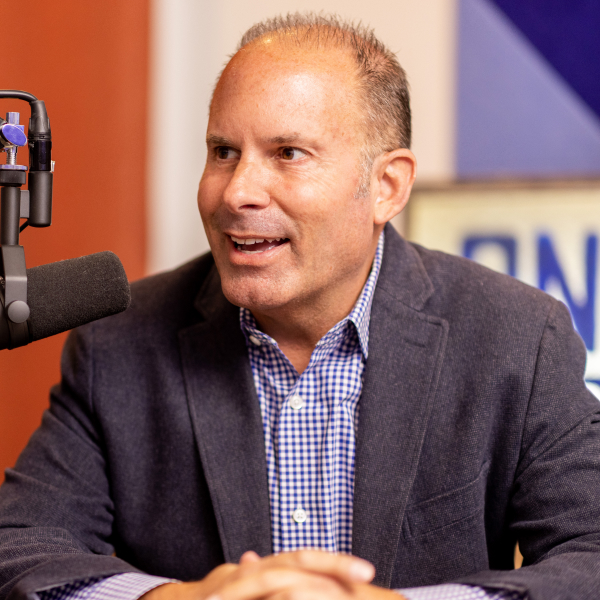 Paul Gainer
So if we have 50 centers and 15 markets, that's about three centers per market. So we'll probably have anywhere from two to six stores in those two to six centers in those 15 markets.
Dr. Grant Stevens
And are you doing in-house marketing now, or do you, is your marketing out of house or how's that working for you?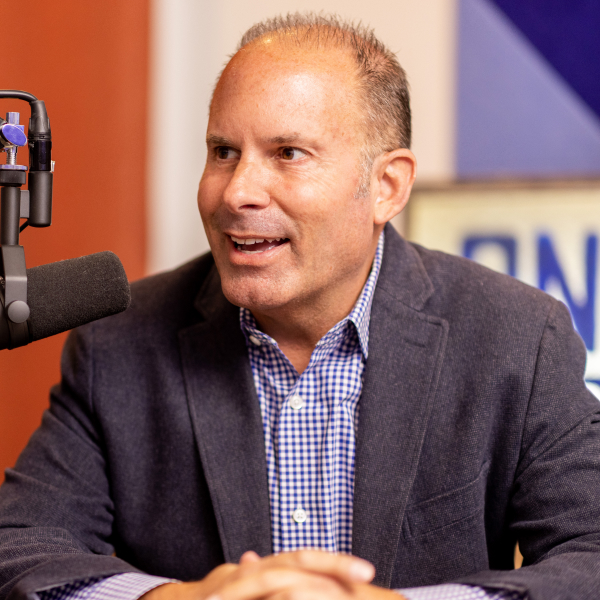 Paul Gainer
Yeah so we've taken the majority of it in-house. So we've brought in our own marketing director. We're managing all of our paid marketing directly, whether that's, paid social or Yelp or paid search. Also all of the, less expensive marketing, email, seo, all of those things we're managing in-house.
Dr. Grant Stevens
Now, I must say, I'm seeing more and more OrangeTwist marketing on Instagram entries. Facebook. Instagram especially. So whoever's doing it is doing a great job.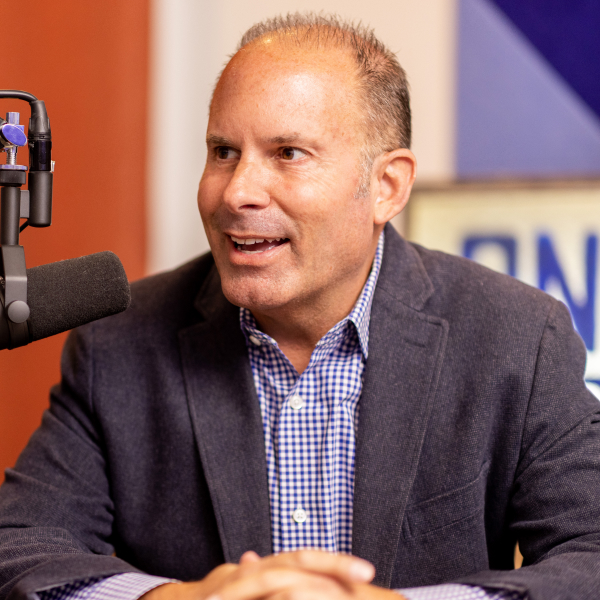 Paul Gainer
Yeah, my compliments to them. I'll pass that on to Denise. Nicole and team. Maybe they'll be seeing it right here, excellent.
Dr. Grant Stevens
Looking ahead, I know the aesthetics market is really growing by leaps and bounds. And non-surgical. And minimally invasive is gigantic. And you mentioned all these different centers going up, but I'd like to know from you, Paul, what does the future look like? Give me like a one year, three year, five year perspective from you. From Paul Gainer. How do you see the future of OrangeTwists and also the aesthetics industry. This is the technology of beauty. So gimme your perspective. Please.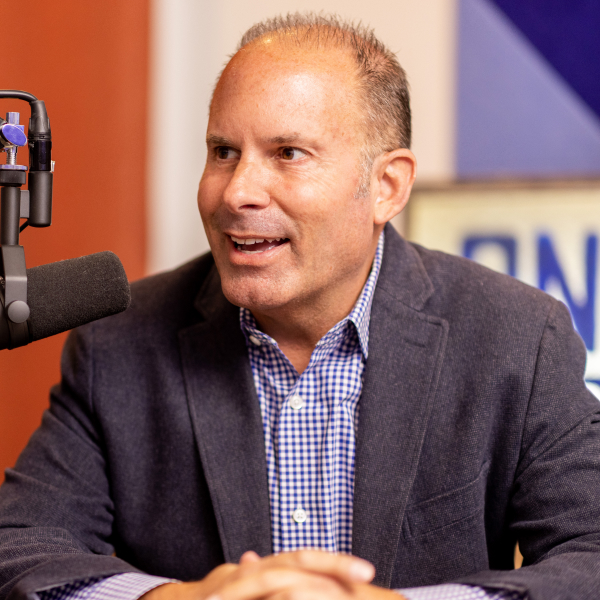 Paul Gainer
I know you've seen all the numbers and you've had a lot of icons that, of the industry, sit in this seat and I, you and I were talking, I'm a newbie to the industry I agree.
When I love hearing people that have been in the industry a long time. In fact, I was listening to a podcast that you did with the CEO of and he was saying, the biggest change I've seen in the last decade is the experience. That that clients and consumers want that experience.
And, that is where OrangeTwist is positioned. In some ways I think that the future is limitless. One of the things, again I'll draw on my experience from Disney. One of the things that I really gained from my experience there was that spirit of opt. Of looking at things and maybe there's roadblocks and there's issues, but being solution oriented to be able to see what the big picture is.
And, in this category, you've seen all the numbers and all the projections of double digit growth and market expansion. It really is limitless. And I think we have a great short term. Roadmap where we know in the next two, two and a half years, we'll be at 50 centers and we'll be able to really get our memory muscle down of how to expand and roll out and find real estate and build centers in the way that we're going to need to do that.
And then I think after that, really it is limitless of where we go next. Not only from a retail perspective in North America and globally, but I think there could be all kinds of brand extension opportunities because again, OrangeTwist has positioned himself. With such high quality and when you can start there and you deliver quality experiences, I think that the opportunity to do a lot of different things will be there for OrangeTwist.
Dr. Grant Stevens
That's fantastic. So exciting. And Mickey and Minnie are gonna play their role. I can see an image of Mickey and Minnie. Maybe on in the window. I don't know. I'm sure Disney Company wouldn't let us do that.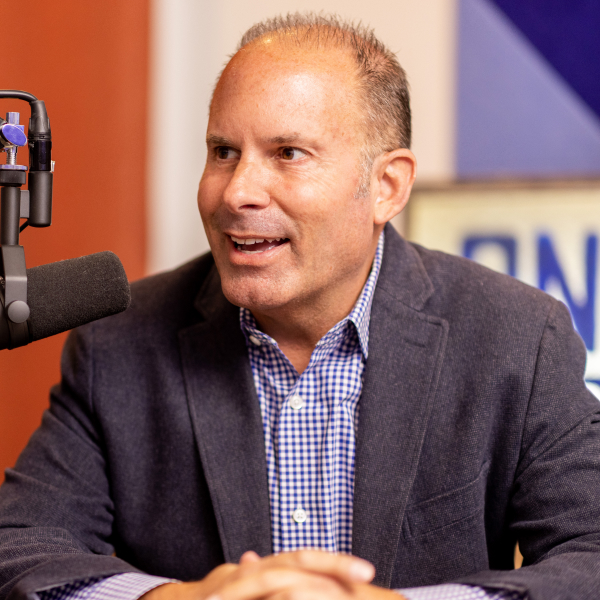 Paul Gainer
No, I think the licensing fees might be too high for that. Maybe a little too high.
Dr. Grant Stevens
I got. But maybe I could do it on my own. I don't know, but I agree with you. That's very exciting. 50 senators and then yeah you mentioned global.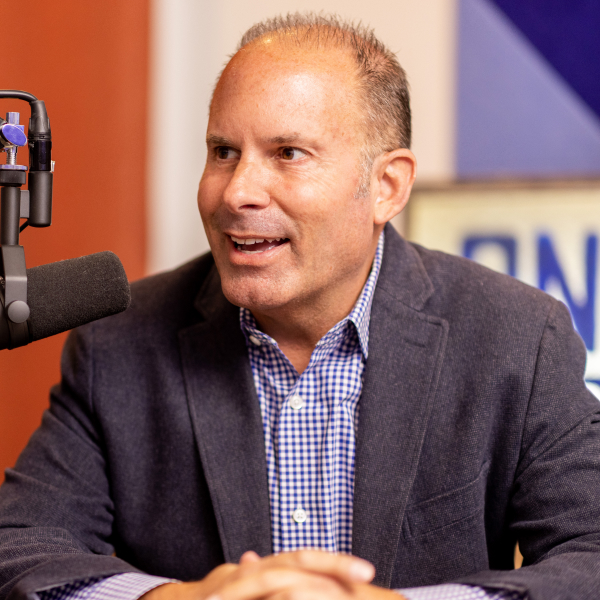 Paul Gainer
I think that the brand extension opportunity is there, obviously and right now I feel like we've got that great roadmap ahead and we really, are laser focused, no pun intended, on where we on, where we're going.
Dr. Grant Stevens
That's fantastic. Thank you very much for joining us. My pleasure. And coming here today, coming up from oc. And I didn't know, we both went to high school in the oc. We've got a lot in common. That's right. Again, thank you very much. Thank you. And I'd like to thank all of you for joining us and getting to know Paul Gainer from OrangeTwist, the CEO of OrangeTwist, which is growing by leaps and bounds.
He has 16 centers now, soon to have 50. And if I were you and if I were industry, I'd jump in on this thing right away. Any event, thank you very much for joining me today, and we look forward to seeing you each and every Tuesday on the technology of beauty.
Subscribe to
The Technology of Beauty
Produced and co-founded by Influx, The Technology of Beauty is the podcast of renowned plastic surgeon Dr. Grant Stevens. Tune in to hear interviews with the innovators and entrepreneurs and who are shaping the future of aesthetics from the industry side.