Creating the Prestige Category within Aesthetics
Ep. 70 - Dustin Sjuts of Revance
April, 2023
"If you look at the market today, most products offer the same thing to the consumer. Most companies offer the same thing, with a different spin on it, to the providers."
In its infancy, aesthetics was regarded as a premium category. But with broader adoption and sophistication, the question arises: when does a new category become a multi-faceted marketplace? More importantly, how can we properly serve today's aesthetic consumers if we paint them with a single broad brush?
With the introduction of a first-of-its-kind neuromodulator and an elite partner roll-out, Revance seeks to create an all-new prestige market within aesthetics.
In this exclusive interview, Dr. Grant Stevens sits down with President Dustin Sjuts for an up-close-and-personal glimpse into Dustin's own career path and a firsthand update on Revance's bold strategy.
A 20-year veteran with a proven track record of building and transforming healthcare companies, Dustin expounds upon Revance's commitment to approaching the market from a wholly different angle. This means not only disrupting on the clinical front but also introducing innovative new ways to support practices and, through doing so, creating an elevated end-to-end consumer experience.
Tune in to find out how Dustin and the team at Revance are shaking things up and leading the charge against commoditization within the fast-maturing category of aesthetics.
---
Full Transcript

Dr. Grant Stevens
Hello everyone and welcome back to the technology of beauty. Where I have the opportunity to interview the movers and the shakers of the beauty business, and today is no exception. Today I have the President of Revance, Mr. Dustin Sjuts. Dustin, thank you for coming. I appreciate it. It's so great to have you. I've been waiting for this interview for over two years.
Appreciate it, and we finally get to do it. Finally, so as I mentioned, Dustin is the president of Revance. The makers, as you know of Daxxify and also the distributors of RHA. And today we're gonna learn a lot about Dustin and also about Revance. So with no further ado, first of all, where'd you grow up?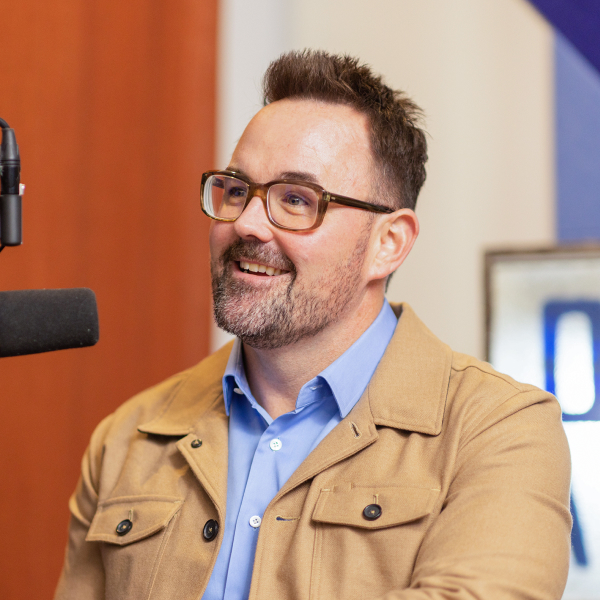 Dustin Sjuts
I grew up in a small town called St. Joseph, Illinois, or Royal Illinois outside of Champaign. It's in central Illinois. Actually in the middle of nowhere. It's a couple hours from Chicago, couple hours from St. Louis, and then about an hour and a half or so from Indianapolis on the east side of Illinois. Grew up on a grain farm there actually.

Dr. Grant Stevens
Is that right? And when did you, did you go to college from there?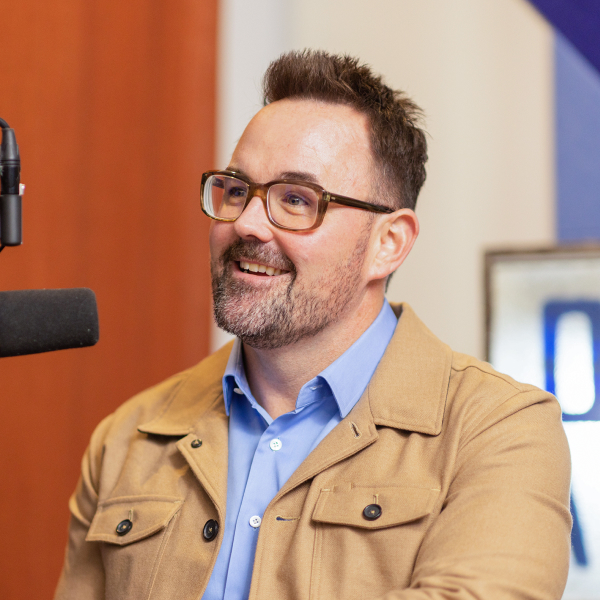 Dustin Sjuts
I did. I actually the University of Illinois in Champaigns. That's around 15 minutes or so from my house. But dad said that was too close to the farm. And so he forced me to go somewhere else.
And so instead I went to Illinois State. Which is actually just an hour away. But that's the homeless State Farm insurance and all of that. So Illinois State University, around 30,000 students there.

Dr. Grant Stevens
Okay. And the big city was Chicago and St. Louis.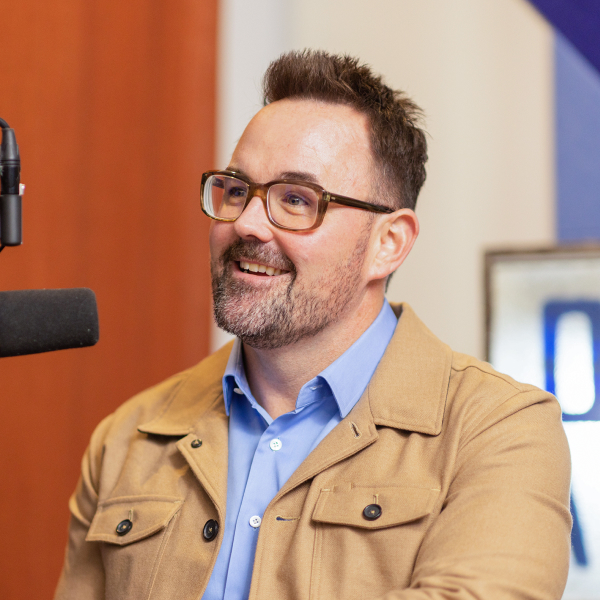 Dustin Sjuts
It was, but I'm a Cubs fan, so I will prefer Chicago versus St. Louis.

Dr. Grant Stevens
I bet, I bet. Well, I spent seven years in St. Louis, and I am a big Cardinal fan.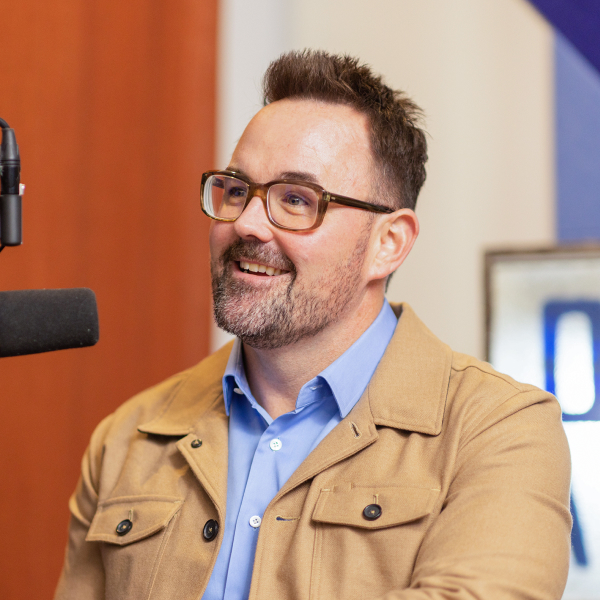 Dustin Sjuts
Well, there you go. Imagine that. That's right. Our family was split. It's half and half.

Dr. Grant Stevens
Were they? So what'd you major in?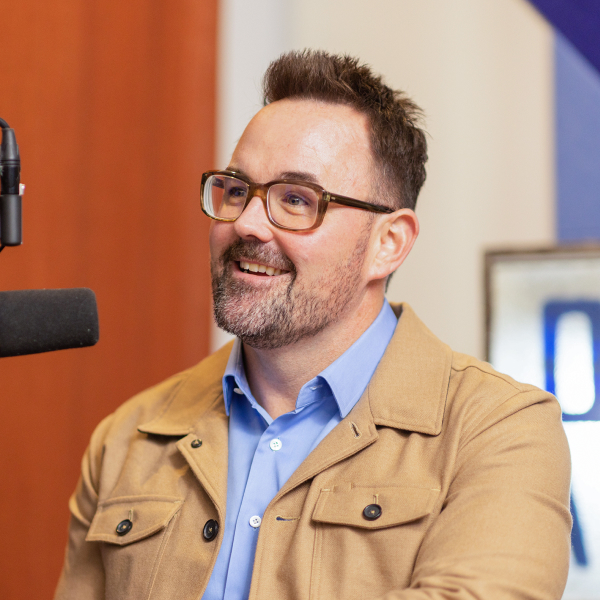 Dustin Sjuts
In agriculture business actually in plant science. So big agriculture community. So I assumed I was gonna be in agriculture most of my life.

Dr. Grant Stevens
Yeah. And you finished college? What was your first job?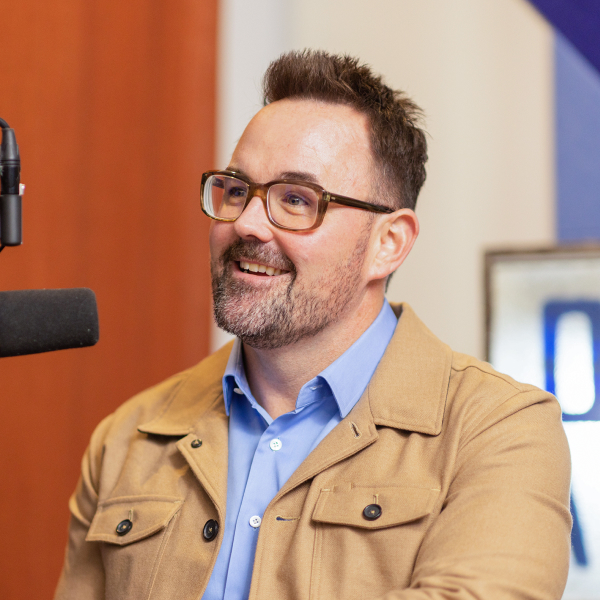 Dustin Sjuts
My first job, actually, I was in college. I was doing, working with the US Department of Agriculture on some beetles studies. Then I ended up actually doing some ag chemical sales.
Right. The, the big industry back then was pharmaceuticals and agriculture. Really being combined with the same company. Right. The Monsantos Novartis's, they were. One company and that was actually on the agriculture side. Right. And that was the end all, be all of what you wanted to do in agriculture is be that that commercial folk for the ag chemical companies.
Right, right. But at the same time, they were spinning off into pharmaceutical divisions and agriculture divisions. So I was on the agriculture side. Right. So my first job was doing agriculture, chemical sales, selling. Would it be like pesticides or pesticides? All the bad words. The Monsantos, the roundups, all the things that d but never had d d T at that point.
That was a little premium roundup. I'm not that. How about Roundup? Roundup, what? I might have sold some roundup, but generic version. Glypho, glyphosate glyphosate. But yeah, so started there. And they were making that transition from agriculture to pharma, and I ended up following one of the divisions and getting into reproductive endocrinology and pharmaceutical sales right outside of shortly after college.

Dr. Grant Stevens
Okay. You'd ended up at Allergan. Did you go from there to Allergan or what was in the middle?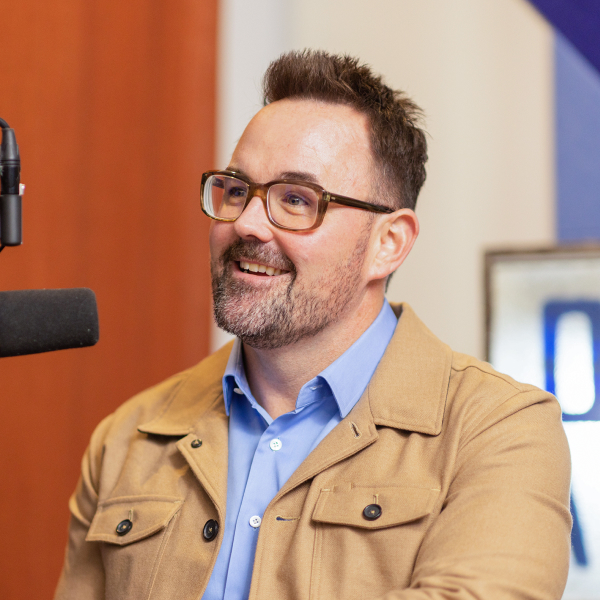 Dustin Sjuts
I actually, I the middle was a startup doing cough and cold drugs, hydrocodone type drugs, pain medications. They were starting a Desi company. I'm sure you heard of that way back in the day.
Where these, these products were FDA approved, but you didn't really have patent protection. But as long as you used the same ingredients you were able to market products. It was a really unique thing. And so people would build these sales forces, we'd build a sales force of up to 150 with a hope of ultimately being bought.
So that way someone else who needed a sales force actually would, would purchase you. We ended up working with Darvas set and all these different things in terms of building a company. And I, I was in sales leadership there and then ultimately moved to the home office in Birmingham, Alabama, because we were affiliated with UAB a little.
And lived in Birmingham and was, is running that. And as with all startups, you have highs and, and lows. And I was actually called about a small company I thought called Allergan a product. Didn't know anything about it. I think I was in my mid twenties. Talk to me about something around Botox.
Right. So they were, they were moving over at the time from medical dermatology, the division, right, right. Into really starting up more of an, the aesthetic side. And so I joined Allergan on that as one of the regional managers, I think the first eight or nine of us in 2004.

Dr. Grant Stevens
On the Botox team. So I thought you were in the ocular part.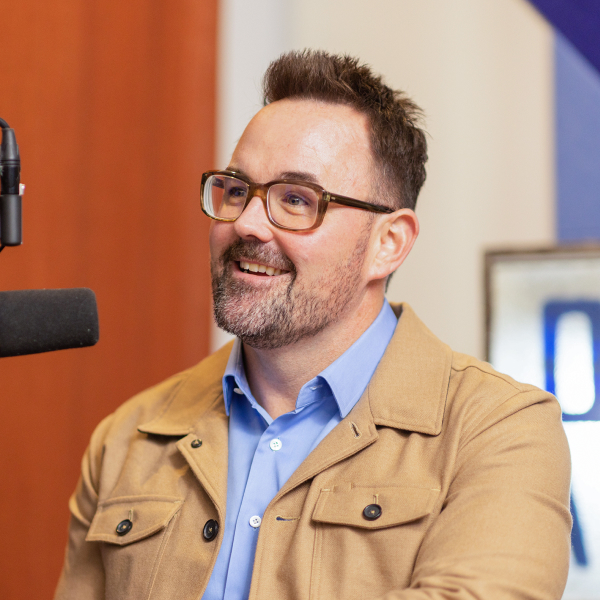 Dustin Sjuts
So that was after. I actually stayed in the aesthetic side from 2014 till now, right around 2010. I'm doing a variety of things on the aesthetic side, so most of my career at Allergan was on the aesthetic side, but I always had wanted to run a, a broader business.
And at the Allergan days, at that time, it was, you need reimbursement business, not just cash business to run a division. Right. You can't just have that aesthetic experience of cash pay. You need reimbursement. I laugh sometimes. That was just a way to placate us, I think. But, so they asked me to move over to the reimburse side, so that's when I moved over to ophthalmology.
And ran one of the visions there on the sales side.

Dr. Grant Stevens
And when you were in ophthalmology or ocular and so forth, what, what were you selling? Were they eyedrops? Were they drop your lenses? What was your primary product?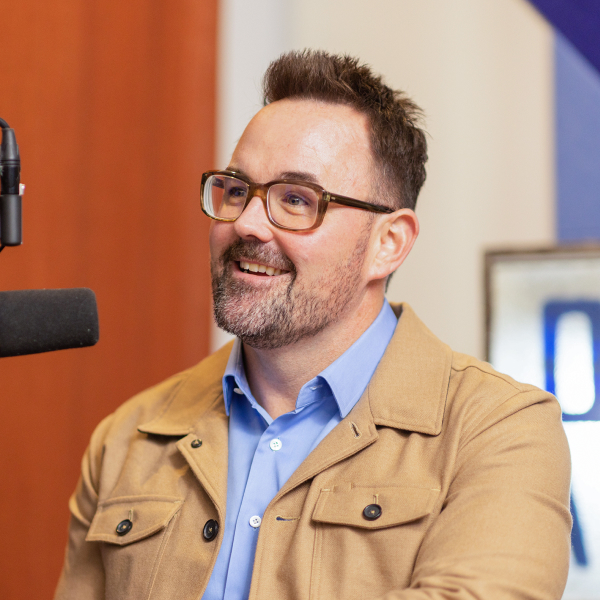 Dustin Sjuts
At the time it was mainly drops. But you had three different divisions. You, I have to remember this now.
You had your dry eye. You had your glaucoma division and then you had we were doing drops for surgical, right. So they were all together and we had teams, my team did all of those different types of things. They were just separate. I was on the sales side then. And you were a manager? The director of sales at the time there.

Dr. Grant Stevens
Director of sales. So how did you go from ophthalmology in Allergan to aesthetics again? So you aesthetics, then ophthalmology, then you're aesthetics now. So give me the transition.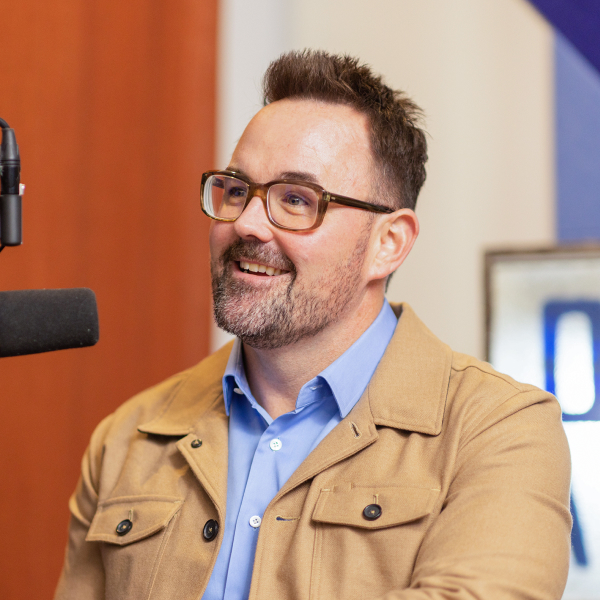 Dustin Sjuts
Yeah, the transition. I was just, I, I like the new challenge. I like doing something different. So if you look at my career early on, it was how do I continue to get better, but also do, do different things.
Sure. I would get bored over time. I had been recruited a couple times to leave Allergan to go work with some folks that I had worked with before I had turned those down. Cause Alland. Was and Is is a great company. There was so much value there, and I was , I'd been there I think eight, nine years.
I finally said yes to leave and went over to follow some folks in back into aesthetics, into a startup there in aesthetics.

Dr. Grant Stevens
Yeah. And how long did you last there?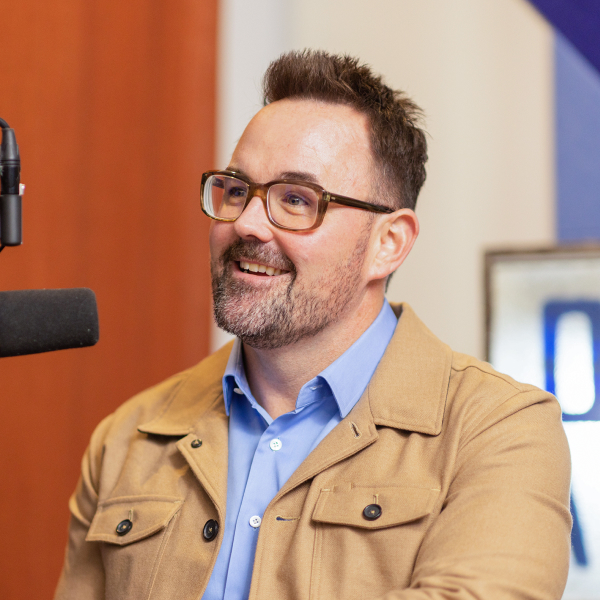 Dustin Sjuts
Couple years. Worked with, worked a lot of folks that you know of there. And. Unique opportunity, but there's just different challenges and things that we were going through at the time and so thought it was best to get out and do something a little bit different.
So I actually took a pause, went out and started doing a little bit of consulting. So was consulting with some friends in the space, some, some consulting with some companies outside of aesthetics. I didn't really know what I wanted to do specifically but I knew I wanted to do something internationally.
So I had the bug of the US businesses. I knew ophthalmology, I knew aesthetics, but I really wanted to do something internationally. And those opportunities are unique and, and sometimes difficult to find. So at, at some point, I, I made my way into some connections that I had had working with Nestle Skin Health and Galderma at the time.
And ultimately took a position with them to be general manager of China living in Shanghai.

Dr. Grant Stevens
I did not know that. Yeah. And that's all before Dan Brown called you?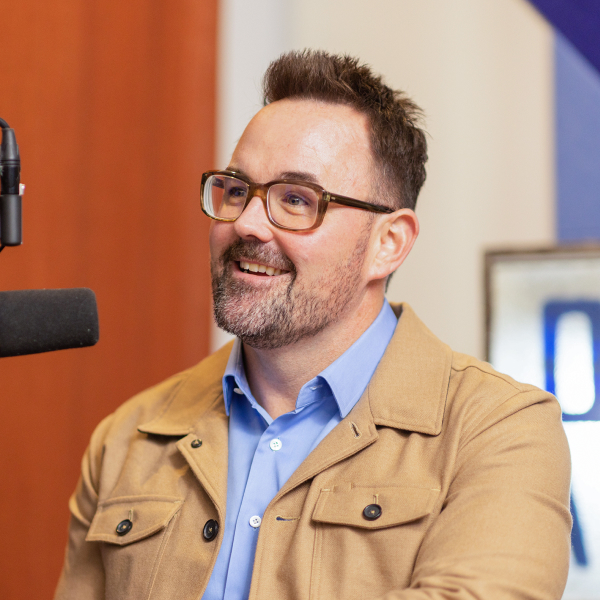 Dustin Sjuts
That was all before Dan and others called me. Absolutely. So I was living in China. So Shanghai, lived in Shanghai there.
Lived there for two years. And actually moved back from China to the US to work at Revance.

Dr. Grant Stevens
Yeah. So how did you like working for Nestle Skin Health? Or how about this we don't have, how about working in China? What was that experience like for an American, a farm boy?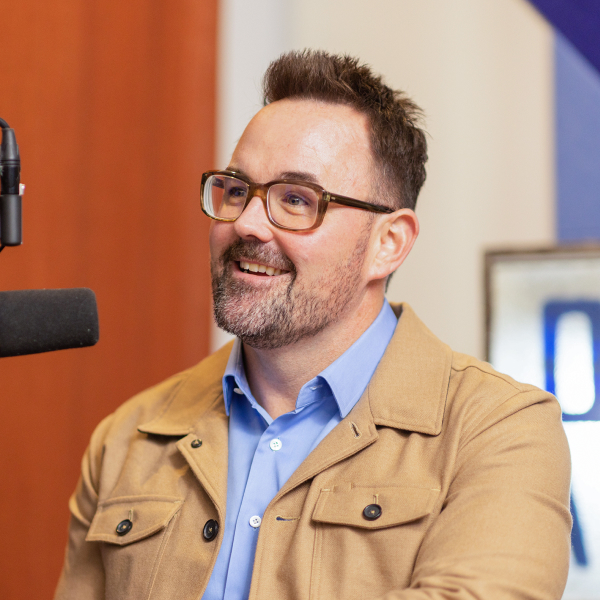 Dustin Sjuts
Farm Boy, first off, my family think I'm crazy.
Right? Of, of course they did. Most of my family doesn't live more than five miles from the farm. So for me to live in another country, that was still, to this day, I think they think I'm a bit crazy on that. But for me it was, I hated it the first six months. Right. But after that, I completely fell in love with it and.
I didn't think I would leave Asia at the time. The uniquenesses of the businesses, the culture how fast of growing it is and just how much history in that part of the world. It was really unique, especially co growing up where I did, where you just didn't get exposure to those types of things.
And so I really, really, really, really enjoyed Shanghai for sure and all of. For that matter, did you study the Chinese language? Were you there? That was my one mistake. I was a little bit of a primadonna. I had I had my interpreter at the time, right with me all the time. You had a.

Dr. Grant Stevens
Did you have a driver?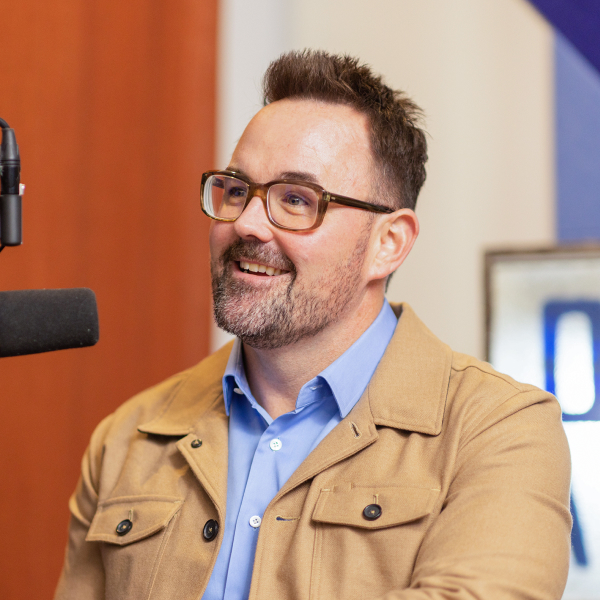 Dustin Sjuts
You had a, of course you had a driver. You think I could drive at Shanghai? That's not gonna happen. So you have all of these things, and that was the one mistake I think I had made was, had, had I learned Chinese, especially Mandarin. I may not have ever left. It's a really, really unique. A place to live for sure.

Dr. Grant Stevens
I bet. Now tell me a little, what were you selling when you were there? Is it aesthetics?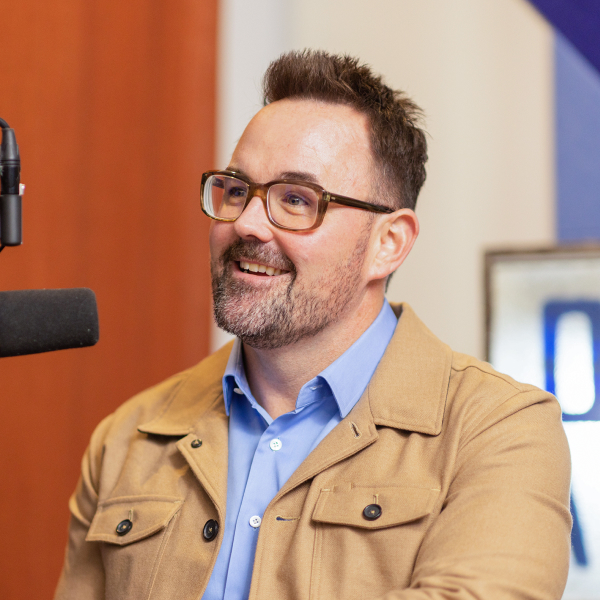 Dustin Sjuts
So yeah, I had aesthetics and medical dermatology. So Restylane, the product that, that you're familiar with there? Sure. Non lidocaine at the time. They were actually the first der filler in in China, outside of the local brands.
Right. So we also I did a business development deal to have a a second line of fillers from Taiwan. There as well. So we had two different brands of fillers. We had medical dermatology as well as launching proactive in China, which is a very unique space.

Dr. Grant Stevens
Fascinating. Okay. Then who called you? Was it Dan or was it Todd?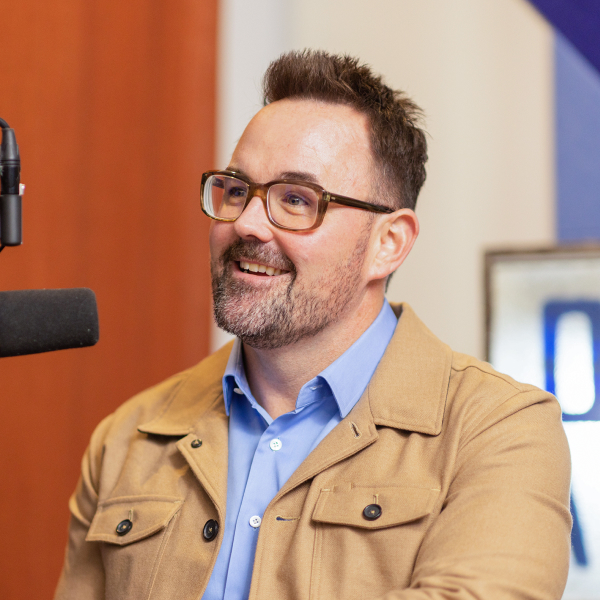 Dustin Sjuts
It was actually Todd, and Todd and I kinda had cross paths. Didn't really work. Closely together, but had crossed paths a little bit in the US when he was at Galderma. Galderma. Right? That's right. And he was talking to me about a unique opportunity and, and it was something that I really wasn't looking to leave.
I really enjoyed China. Whether I was gonna stay with the company I was in or, or other things may have been different, but he convinced me to come and meet some of the folks at Revance up in Northern California. And that's my first interaction with. Huh Right. And to hear the uniqueness of that story, that 20 year history of a company that started outta Stanford, it as a think tank.
Actually trying to do topical insulin then pivoted to do topical neurotoxin. And then to see all of the trials and tribulations and to see his passion for now a new product that could offer something very, very d. Was super compelling. As you know, in the toxin space, there's been no innovation in 30 years, and so I needed to know that the science was real.
And so that was really the big piece is I love the people, but I, I really had to dig into understanding, is it just some other product? Is it just another thing? And to find out that it wasn't, it was one of the best decisions I ever made was moving from Shanghai to San Francisco to be part of the RAVs team.
And what now is what, mid middle of 2000.

Dr. Grant Stevens
I remember my first time that I came up to the Revance area. It was well before 2018. And Dan hosted me and I met the team. And the scientist. And I will never forget the tour of that facility. You could literally eat off the floor. And those people were so passionate and remained.
So I, I, and I had the opportunity to work with Dan, and then subsequently Todd came over from Galderma. I actually know from Zeltiq, Galderma to Zeltiq to Revance. But what a wonderful facility and, and the science was so exquisite in the dedication to this new concept. I was blown away and I worked ever since then with with Dan and the team.
And then that's when I got to know you. So when that happened, you took the job? Was Todd still there or did Todd leave and you took Todd?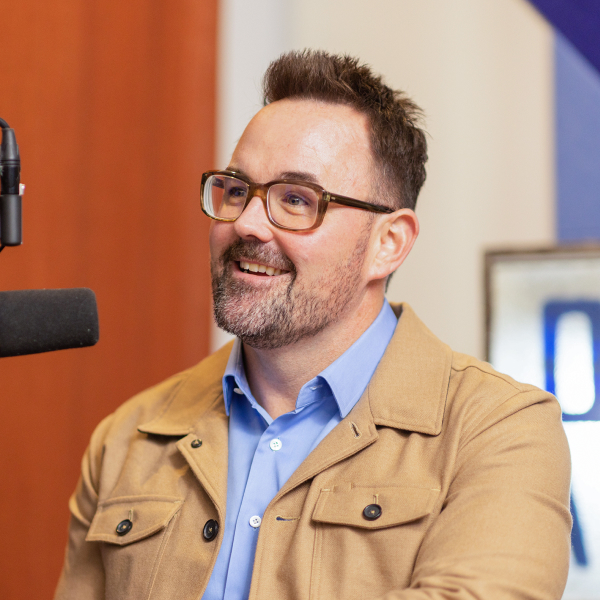 Dustin Sjuts
Todd was there. Todd was there briefly. So Todd was there roughly eight or eight or 12 months, I think, or so.
And then I took, took the position of the chief commercial officer from Todd. When Todd exited to be the CEO of dermatology company.

Dr. Grant Stevens
Right. I remember that. And then were you living in the Bay area at that point?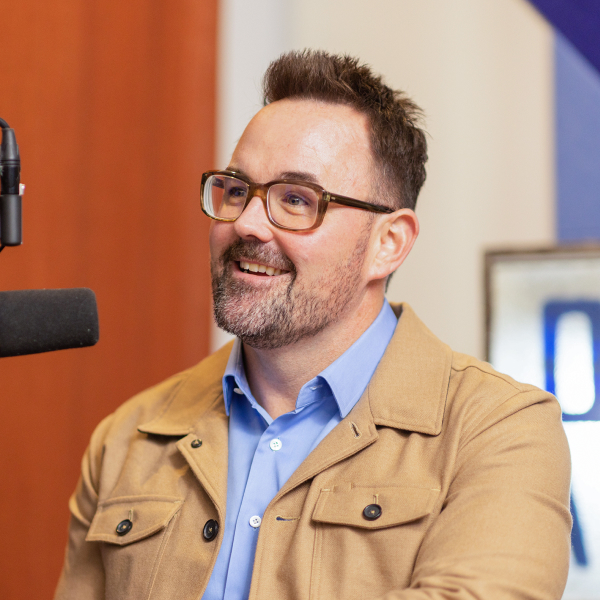 Dustin Sjuts
Yeah, so I had moved directly from from Shanghai to San Francisco and the office that you're speaking of is on the, is in Newark, California, not Newark, New Jersey on the in the bay.
And I couldn't move from Shanghai to Palo Alto or some of these suburbs. It just was too big of a transition. Right. Cause I enjoy So you lived in the city? Shanghai. So I, I lived in the city and then did the commute. I did that for one year, commuting an hour and a half each way. And so that was like no more.
Then ended up moving to Palo Alto at that point in time to be a bit closer to the office.

Dr. Grant Stevens
And let's see, you stayed there. Well, you've been there at that business forever, but I mean since then. But and then Dan left. And then Mark Foley came in.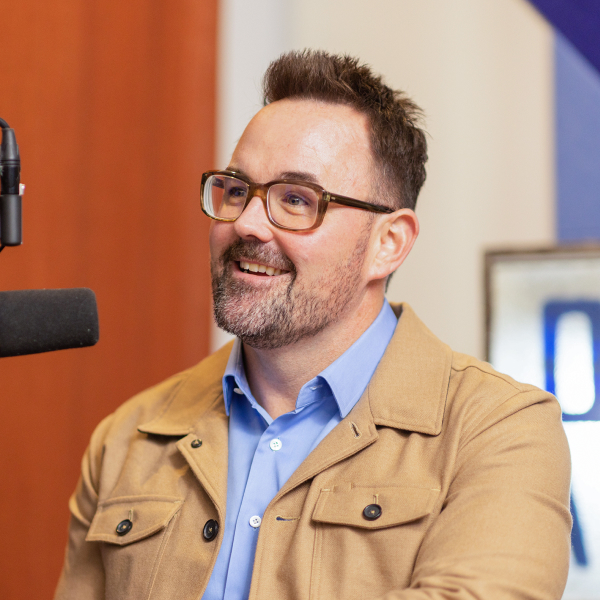 Dustin Sjuts
Absolutely. And Mark was on the board actually. It's funny, I was in Thailand on a beach at a work thing actually. And part of my decision to join Revance was I needed to, to understand the the long term play, were they trying to get bought out? What was that whole piece, what was the long term vision? And, and I actually talked to Mark on the phone and he was part of the reason why I ended up joining Revance at the time.

Dr. Grant Stevens
Well, that was an important phone call. What a smart move.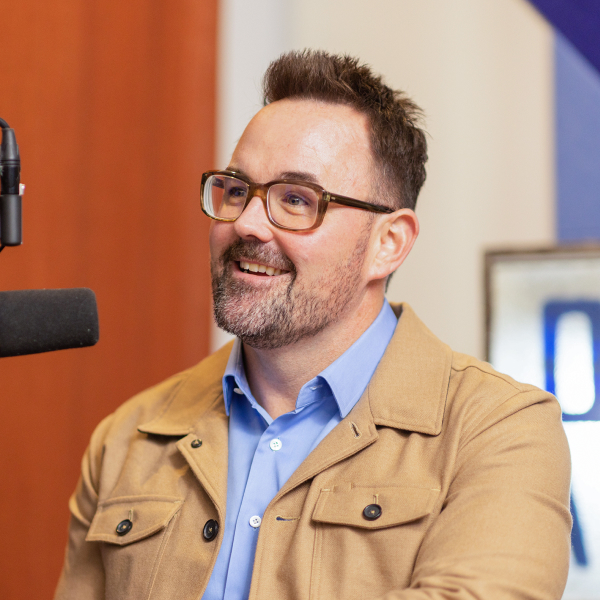 Dustin Sjuts
I still remind him of that. I don't think he remembers that, but I reminded him of that all the time.

Dr. Grant Stevens
Well, of course you do. Exactly right. You packed your bags in China and came on land.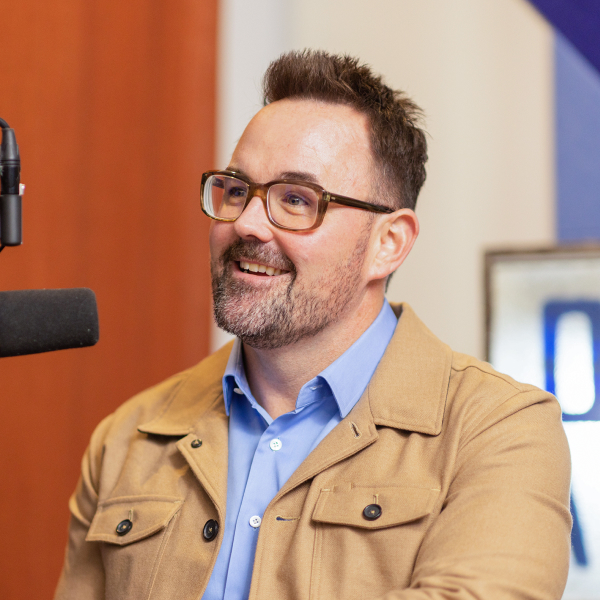 Dustin Sjuts
In San Francisco. Absolutely.

Dr. Grant Stevens
Yep. So then you're the Chief commercial officer at that point?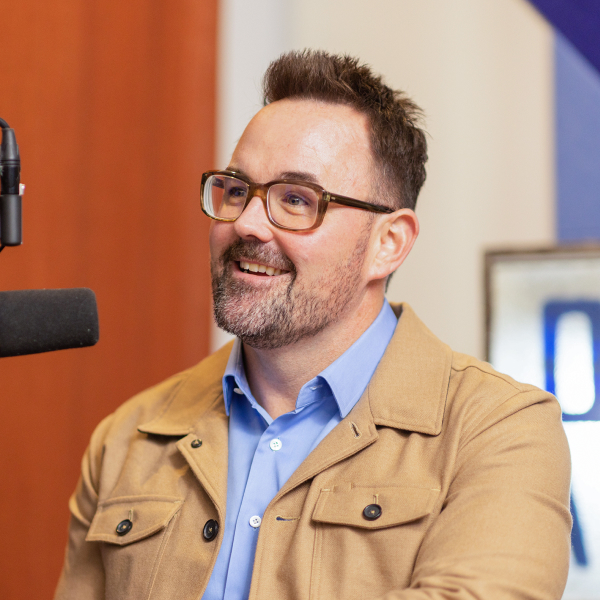 Dustin Sjuts
Yes. At that point.

Dr. Grant Stevens
At that point, and tell me, walk me through the changes since then. And, take us to Nashville.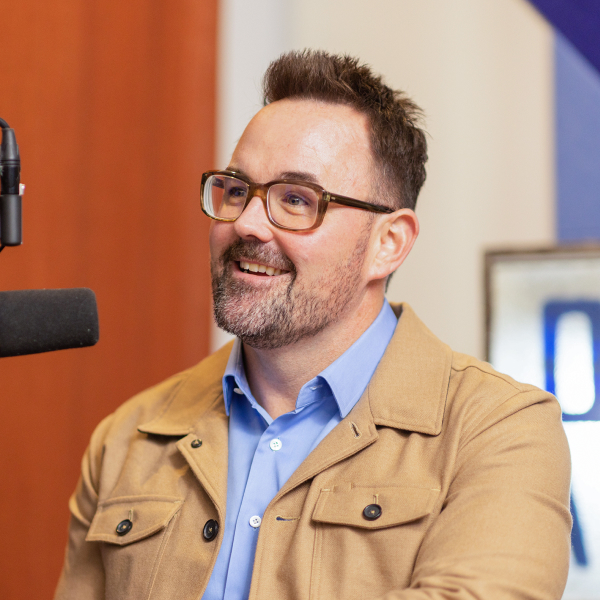 Dustin Sjuts
Yeah, take us to Nashville. So, so obviously with Revance at the time in 2018, you're talking around a hundred, 150 employees. Most of those employees were on the clinical development side, the quality side, the manufacturing side, because they had built the space all from topical.
We still have employees there. Kevin is one of his names. He's been there 17 years. He's got these people that are all focused on getting that product Daxxify approved. Of course it wasn't Daxxify at the time. And so it was my job to really hone a strategy for how we were gonna commercialize this product.
That was the, the initial piece of what I was supposed to be doing. And so recruit the team, recruit the people, and set up a strategy of once we had the approval of Daxxify how we were gonna launch it. So that was really my main focus in that, that first period of time. And as you know, some of the trials and tribulations of the clinical trial.
Yeah, the fda the c l, all of that. We've been through a lot from that perspective, but there's also been a lot of opportunity between that point of time and now that we've been able to capitalize on, obviously we're able to, to partner with t. To be the US distributor for that amazing line of dermal fillers, the RHA collection a new innovation out of, out of Europe that it's allowed us to start our commercialization plans.
Prior to Daxi, the, the thought was always Daxi first and their Daxxify first, and then dermal filler second. So we were able to do that. And then alongside of that, we're also able to acquire Hint MD, a FinTech platform that allows us to.

Dr. Grant Stevens
We're gonna slow down out that we're going our listeners.
Okay. I, I love it. All right. But let's. There you are a toxin company. Trying to get Daxi approved. You cut a deal with Teoxane and when you start distributing RHA. So tell us, tell our listeners and our viewers a little bit about R H A. There's a lot of fillers out there. Yep.
We've got fillers in every company. There's tons of fillers. Tell us what is unique about rha.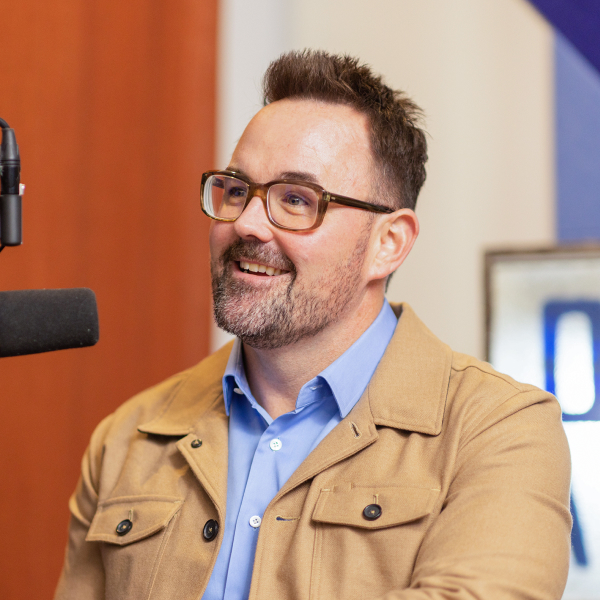 Dustin Sjuts
What's unique about RHA is that the founder, Madame Taupin, was been in the dermal filler industry for a long time. She actually was at corneal which, which makes some of the products that you're familiar with today.
And so when she started Teoxane, she really thought about not only taking a filler and making it better, but how do you look at the consumer and, and how does that consumer value certain derm fill characteristics. And she realized that rather than over-engineering a hyaluronic acid, if you make a hyaluronic acid more natural, you actually deliver what the consumer wants and you can get the longevity.
Cause you've got two things to think about. You can make. You can over-engineer a hyaluronic acid to make it do something different, or you can be a little bit more natural so your body potentially doesn't break it down. And so that's how she created rha, was to make it as close to natural hyaluronic acid as you can.
And then she has a whole range of those fillers. Right? Right. And so we were able to now launch those in the us ahead of, of Daxxify and have been really successful with all of those products. Most recently, I was able to launch RHA Redensity, the fourth product in that line up.

Dr. Grant Stevens
So there are different viscosities, if you will, for those of you aren't really familiar with fillers.
So as you're doing that, okay, then Mark and others orchestrate with Aubrey and, and, and Voin and, and with yourself and so forth, the acquisition of Hint md. And Hint MD then comes over to Revance. And that's a subscription service. And also some credit card payment methods and so forth.
And then you refine that. And, and now you've launched Opal. So tell us a little bit about Opal. What, what's the thrust, what's, what's the consumer facing portion about Opal and maybe also the Revance portion because I, there's a lot of confusion I think, about what Opal is and what it isn't and what it could be point and what it could be.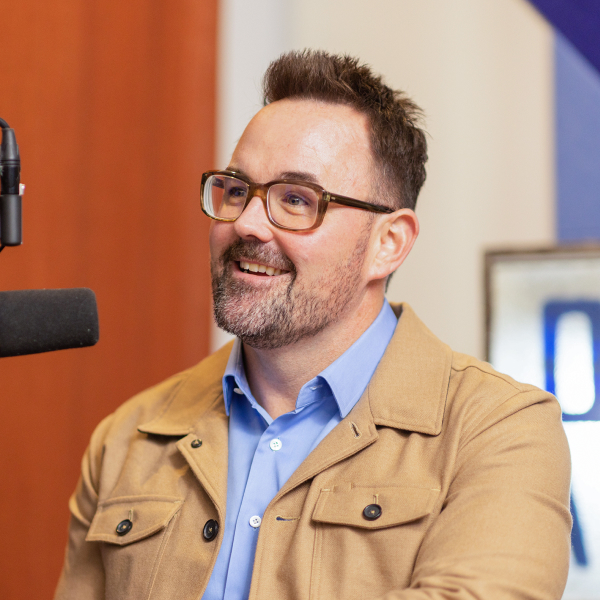 Dustin Sjuts
So I think we take a step back and look at Hint, cuz I think you've got Hint and Opal in a category of our overall launch strategy for Revance, whether that be with Daxxify, whether it be with RHA, was to look at how do we better partner with our customers? And, and partnership is a, is is a word that sometimes people define differently.
We, we, we believe that partnership isn't to give you just the best discount for the most amount of volume or to give you a plaque on the wall that says, Hey, here's your top 100. Thanks for buying the most amount of product from me. We don't need, Hey, I like my plaques. Hey, if you like it, you like it. But all that says is, I'm kidding.
This is the most amount of pur purchases you've ever made. So we're not really sure how much value that provides you. Especially those that are credentialed from an injector standpoint. So we knew that in order to build a partnership, you cannot just have products. There has to be something of value other than just.
Another product, even if those products are super innovative. And so we believe that you needed to build a services platform. That better aligns to how do you run your practice unrelated to, to buying Daxxify and RHA. How can we help you be more efficient and, and, and how to do that without the specific answers we knew as technology.
You're not able to do it with just people. There's gonna be trinket technology or trinkets or, or what have you. And so Hint MD we felt at the time and now with Opal was a good foundation to, to unlock that strategy. You've now got a business that is in FinTech, that has memberships, that has payments, and all of these pieces that, that are in that space.
You've got a team of very talented engineers up in Pleasanton and offshore that, that allow us. To create new technologies and products. And so the idea was this is the foundation. So that's what was the purchase of Hint. And then the transition with Opal. How we took Hint from a, from a basis and now moved it into a new platform that allows us to add more features over time.
So Hint was a bit constrained from that perspective. Sure. Opal's on a new tech stack that allows us to add more deliverables, instant re rewards, these white label loyalty things that we've talked about previously. And. We're now entering that phase of how do you align our services strategy with now products.
And so these things will start coming together as an overall partnership platform.

Dr. Grant Stevens
Excellent. And that's gonna make the practitioner's life easier. It's gonna add its subscription and we know the consumers love subscription acquisition of products and goods and services. And it is gonna be white label.
So people who are purchasing another non revance product can use the Opal platform.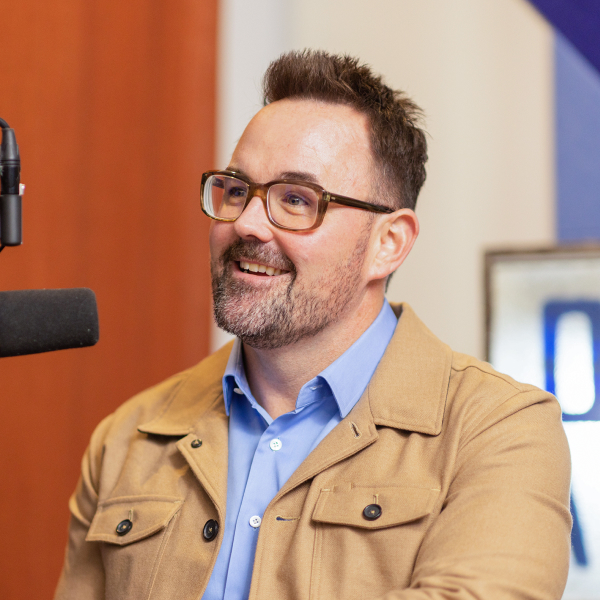 Dustin Sjuts
Absolutely. Our strategy's always been why try to build brand loyalty to our products and our names? We wanna build brand loyalty to our partners, and ultimately you choose what you, you want to use for that patient or that consumer, and you also choose.
So we want the the brand recognition to be loyal to you versus loyal to the manufacturer.

Dr. Grant Stevens
Fantastic. And that's unique. All right. And then along comes Daxi, Daxxify. I know, I know. That's right. The real name is Daxxify. He'll explain to you why we even called it Daxi having to go back to the, what it is actually, but, and then the new product is actually commercial product.
Daxxify with two Xs. So we hit a couple bumps in the road, didn't we? Few bumps, few bumps in the road. So walk, walk us through that. You have this wonderful toxin. It's no longer topic. You do the regulatory stuff, you apply to the FDA and?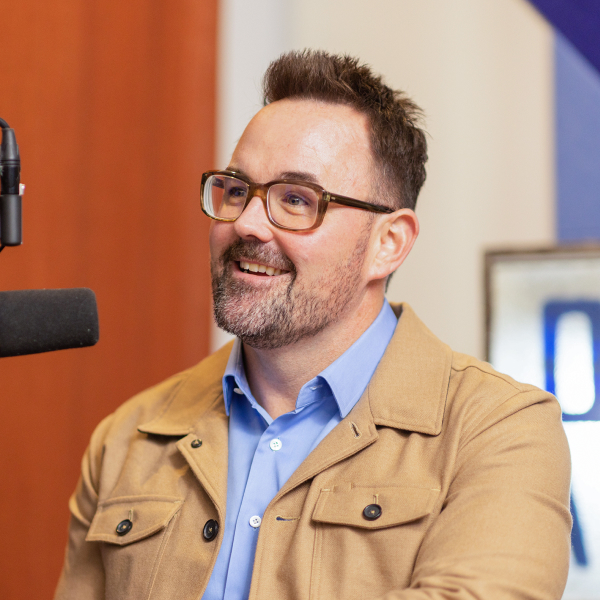 Dustin Sjuts
And, and as part of an FDA process, when you're, when you're launching your first product, you typically have to have you not typically, you always have to have an FDA inspection.
And we were caught up a little bit in the, the wonderful covid deferrals. So we had a PDUFA date and they kept deferring. Without giving us a date because of they couldn't come out and do the live inspections with the Covid protocols. The FDA was backlogged, obviously focused on vaccines and all of that.
And so they did not, they were not able to come out and do the inspection at the time in which they should have in that original pdufa time clock. And so we kept being delayed in that. So we're a little bit no man's land. Eventually they did come out and and do an inspection of our, our plant.
But at the time of that inspection, interestingly, when you make biologics, you've got a, a working cell bank, right, which is a live organism. And over time they have a lifespan. Those lifespans are roughly eight to 10 years, well in between the time when they were supposed to come. And the time when they did come out that working cell bank was actually on its last life cycle.
And so we were transitioning to a working cell bank. And during that transition you have to qualify that working cell bank. And so when the FDA came out, they gave us observations related to that and said, Hey, here's the all the things that are good, but you don't. Qualified working sale bank.
And of course we were like, well, we did, we do, we did. And this is the product that was made. But the good thing is with the great teamwork that we had with our, with our clinical team, our regulatory team, our manufacturing team, quality team, they were able to, to get our new working sale bank qualified.
The F FDA came back, came about, and. Back out and did their second inspection. And then we were able to be approved and we were approved with an amazing label and an amazing name, which I'm sure we'll, we'll talk about.

Dr. Grant Stevens
Yes. Why is the toxin called Daxi?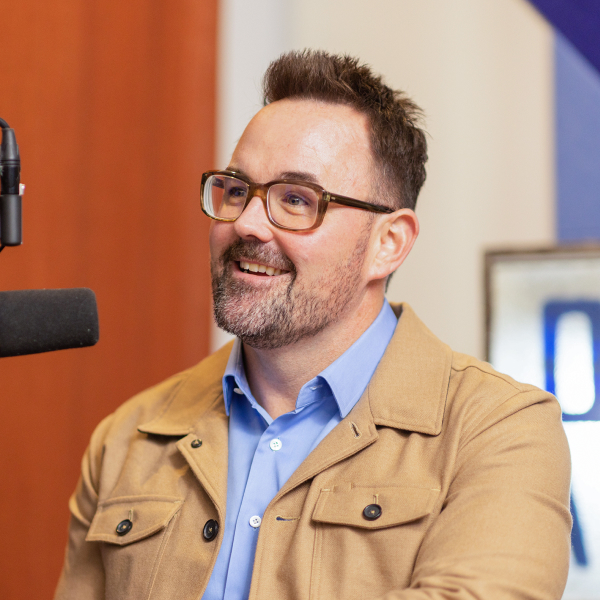 Dustin Sjuts
So the actual generic name of it is Daxi Botulinum Toxin Type A for injection.

Dr. Grant Stevens
You can see why they call it Jackson.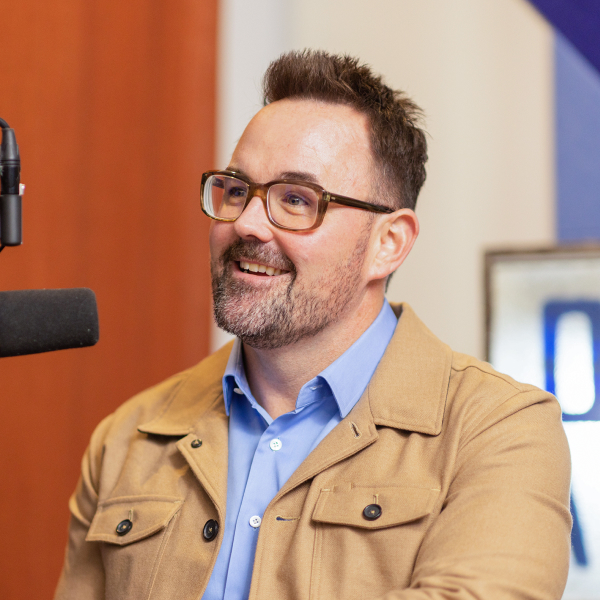 Dustin Sjuts
Absolutely. That's a mouthful. That's a mouthful. And The name that we had internally was r t 0 0 2. And of course, on all the earnings calls and all those things, we got sick of saying R T 0 0 2. And we also got sick of saying Daxi Botulinum Toxin Type A for injection.
And so we, we just started calling it for short Daxi. And then of course everybody said, what's your name gonna be? And that was one of the most. Tightly held secrets that we had at Vince for a very long time cuz when you submit your name, that was submitted in original file. So through all of that time of inspection, it's conditionally approved.
Okay? You don't really know for sure if it's approved until that day of approval. And as you, as you know in this space naming. Is extremely important and there are quite frankly, some horrible names. But to not pick on anybody else, it's very hard to get names approved through the fda.
There's these big algorithms that they make you go through that if it looks like, sounds like any drug that's ever been approved, they deny it. And so we went through all these processes cuz everybody just said, just call it Daxi. That's so simple. Well that doesn't work from those rules. But we were very, very happy that we were able to, to get Daxxify approved.
It's a great opportunity for us to characterize that with our brand. That's wonderful.

Dr. Grant Stevens
Absolutely. Okay, so now you have this unique toxin. I want you to tell us how it's unique. We've got loads of toxins. I don't have to name 'em all. They've all been presented right here at this table in this studio.
Tell us what is unique, what is novel about Daxxify?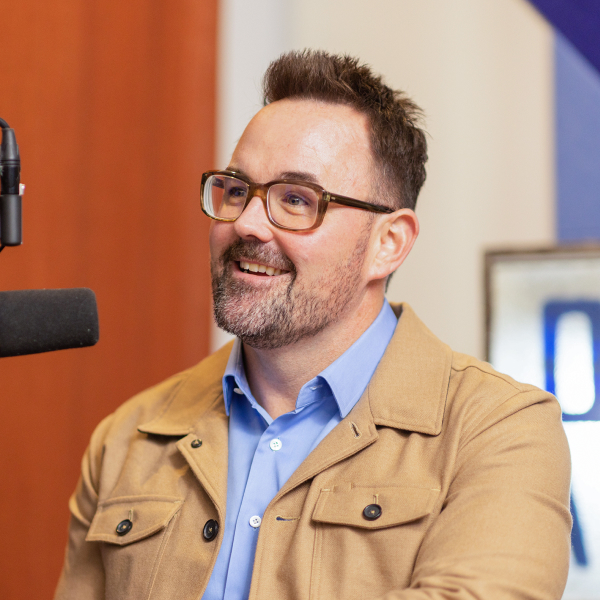 Dustin Sjuts
So remember we talked about our topical history? DBA Line actually is the same formulation. As the topical formulation. So when they went to do the topical, they had to say, well, you've got this neurotoxin. How do I stabilize this molecule? Cuz toxins aren't very stable.
So how do I stabilize this so much so that it actually goes through the skin. And so they did a ton of research. This is where I say I laugh sometimes that we're a peptide company. Not a toxin company. Cuz all toxins start with the same generic pieces. And so they did all of the research, all of their focus, all of their innovation on this peptide.
This is proprietary peptide that we are now calling Pxt technology. But this peptide is what attaches to the neuromodulator that keeps it stable. So stable that it was going through the. And so they went through the phase three. As you know, they did crow's feet. Maybe should have picked a different one, but ultimately failed in phase three.
But they had noticed that this same formulation in Mexico as an injectable was delivering different efficacy and duration. So that was the big pivot to Daxi botulinum injectable. So what makes it unique is it's the. Ever neuromodulator to be stabilized by a peptide, this positively charged peptide.
And that uniqueness of this formulation allows us to deliver different efficacy in a different duration profile while using the same amount of active ingredient as you see in other products. And we've delivered. Not only in aesthetics for the gl, but a median duration of 24 weeks. We did phase two trials in lateral cantal lines.
We did forehead lines, we did upper facial lines, median duration of 24 weeks. We did cervical dystonia, median duration of 24 weeks. And we've also done upper limbs, plasticity, medium duration of 24 weeks with varying doses. And so this, this unique formulation has proven a different efficacy. And duration across so many different clinical programs.
That's exciting to get this product in the hands of, of our providers.

Dr. Grant Stevens
And is the theory or is it your feeling that it's the peptide that makes the difference?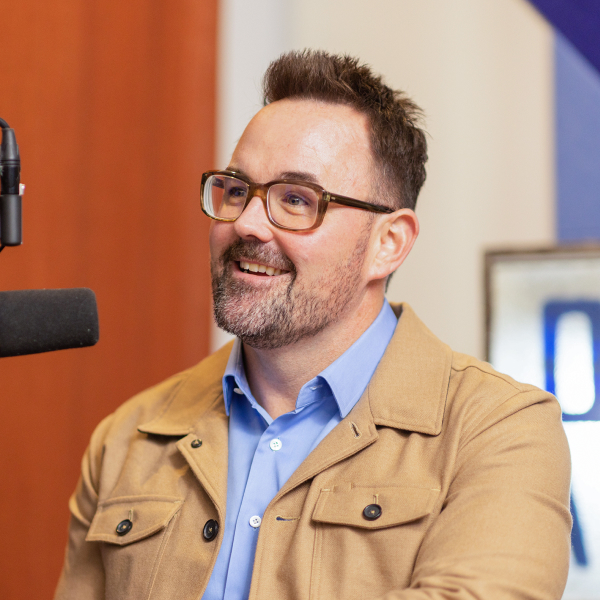 Dustin Sjuts
It's the formulation. So it's the unique formulation. The peptide is an excipient. The peptide is not an active ingredient. But it's this unique formulation that allows you to get an efficiency of the neuromodulator and deliver the results that we have.
As, you

Dr. Grant Stevens
know, some of the others claim it's a dose related phenomena. Right. Could, would you care to comment on that a little bit?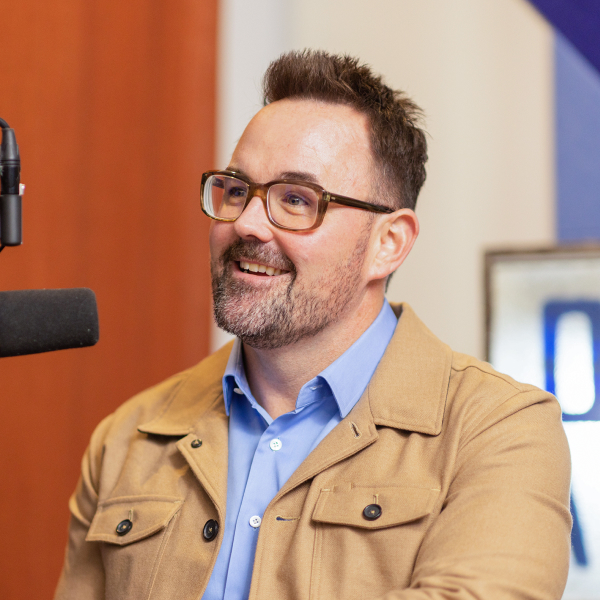 Dustin Sjuts
Well, I, listen, I think you've gotta say something and so I can understand, the misunderstanding around our GL dose is 40 units, well that is more than 20 units, which is the dose of other products.
But the actual dose of 20 units of some of the conventional neuromodulators is 0.18 nanograms of, of active ingredient. Our dose or active ingredient in 40 units is 0.18 nanograms of, of active ingredient. So the actual dose that you're using is the same amount of active, right. I always think about like of an Advil pill.
If you've got a thousand milligrams of, of, of acetaminophen per se. If the pill's huge or small, it doesn't matter. It's still a thousand. Milligrams. That's just a bit misunderstood in the toxin space, because we're so used to units is the dose, units is the volume that you're putting in, but not necessarily the amount of active ingredient.

Dr. Grant Stevens
So for me, as a consumer let's say I go to have my, the other, the other toxins are on the market, the conventionals. Two and a half, three times a year. And if so, that's pretty unusual. As you know, the average is 1.6 to 1.8, depending. But how does my life as a consumer impacted if I switch to Daxxify? What's the point here?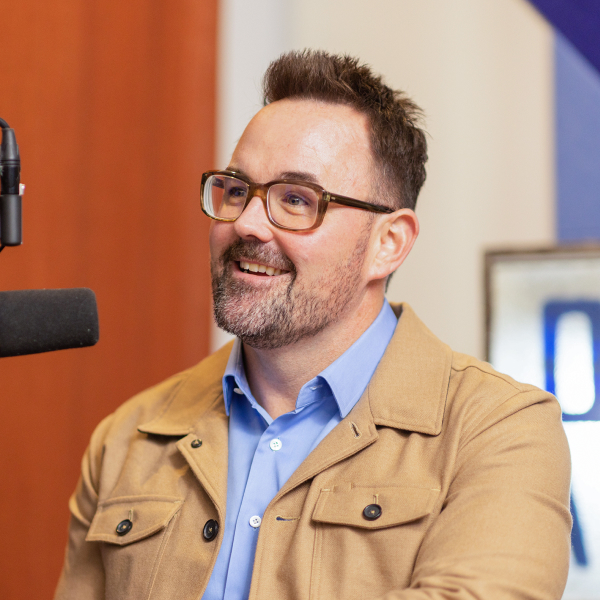 Dustin Sjuts
Well, think about it the most, the number one unmet need for providers and consumers has been duration. Right. They want to come in and get a long-lasting product. We see that in dermal fillers. We see that in everything else. So for the first time, if you come in twice a year, you get a, the aesthetic look that you're, that you're wanting for an entire year.
So that's the opportunity that this provides. It fits in line with how they actually currently getting neuromodulators Today. You talked about it, the national. From massive amounts of research from other folks. Internally and externally is between 1.6 and 1.8? Correct. So if they're getting treated 1.6 to 1.8, how many days in 365 are they not having that correction that they want?
Now, with Daxxify, if you get ejected twice a year, you're actually getting much longer days of that aesthetic correction than you're used to with the current neuromodulators. And so it really aligns well with how the consumer does. And if you think about it again, if it's 1.6 to 1.8, for most patients, if they come in twice for Daxxify, They're actually coming in more to your practice.
That was another misnomer. They're gonna come in less , hypothetically. That sounds great, but if they're not, that's only if they're coming in three to four times a year, which most patients don't.

Dr. Grant Stevens
Now what about cost?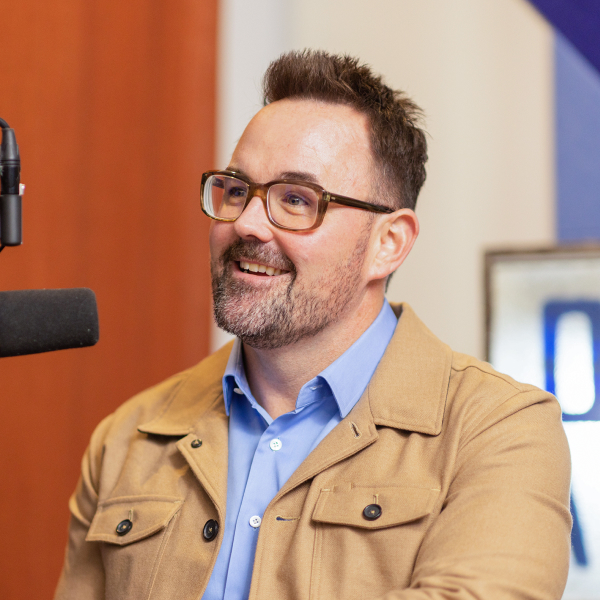 Dustin Sjuts
Cost, as you know, is, is controlled by the, the provider. They're able to, to, to charge the consumer what they believe appropriate.
We have shown time and time again that innovation allows for the opportunity for the provider. To charge more patients are willing to pay more for more value, and we think that should be translated into Daxxify. We, we think that there should be a premium that you should charge your consumers. What is also unique about Reva's strategy is we've implemented for the first time, no advertised price.
We don't allow providers to advertise their price. For any product that Revant sells. The reason why that is, is because patients and consumers are super confused. They see someone offering one product at X dollars and someone else's twice as much, and they don't understand why that those differences are there.
We believe that they should be making their decisions on the provider based on the experience and outcomes that that provider provides. Not the, the deal of the day or the buy one get one free. And so now we've taken it so in your. You're not gonna have to compete with someone that is selling it, advertising it for half the price that you have, and then explain that.
So that's the uniqueness of how we're looking at, to provide that consumer a new outcome. They're willing to provide you or willing to pay more, and that should translate into your practice.

Dr. Grant Stevens
So how do you control that if Dr. X, say advertises on social media costs whatever for Daxxify or for RHA, whatever, how do you control that? Do you just not sell to that doctor?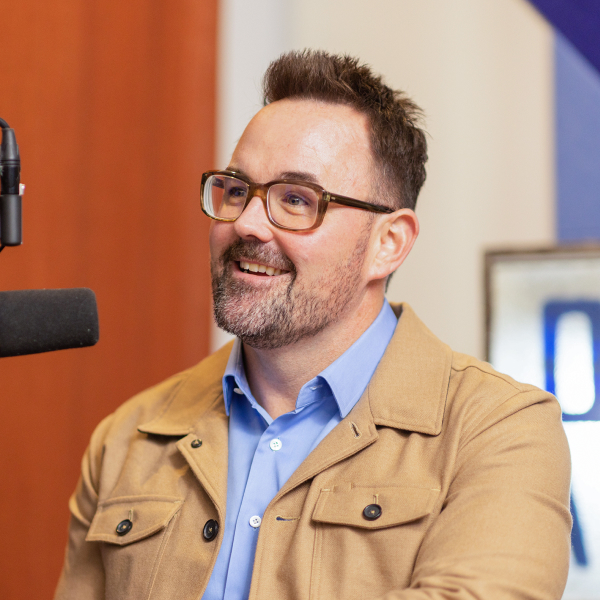 Dustin Sjuts
Correct. As, as soon as that is communicated, we, we do not allow them to, to purchase our products anymore. It's more important to us to protect the market for our partners so that way they are able to, to focus on outcomes versus the deal of the day or the Groupons that you see going on.

Dr. Grant Stevens
Okay. And are you expecting then patients to more than likely come in again, say 1.8 or two times a year and remain therapeutic throughout the year? It seems like that's the value proposition toward the patient. They're not gonna have a period of time where they're non-therapeutic instead of going like this.
Throughout 12 months, it sounds like they become therapeutic and consistent right. Throughout the year.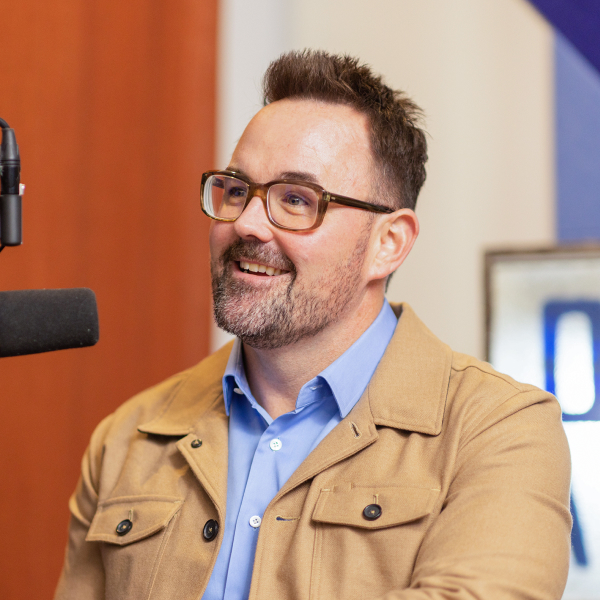 Dustin Sjuts
Absolutely. That's what it seems like to me. It seems like, and obviously that that will vary by patients. Sure. So we had, in the clinical trial program for gl, we had median duration of 24 weeks.
Some patients lasting up to nine months. So every patient's a bit different of course, but we know that no matter what product they use today, if they use DAX five, The clinical trial program shows that the results will be different both from an efficacy standpoint as well as a duration standpoint.

Dr. Grant Stevens
So the consumer experience should be much better, I would think.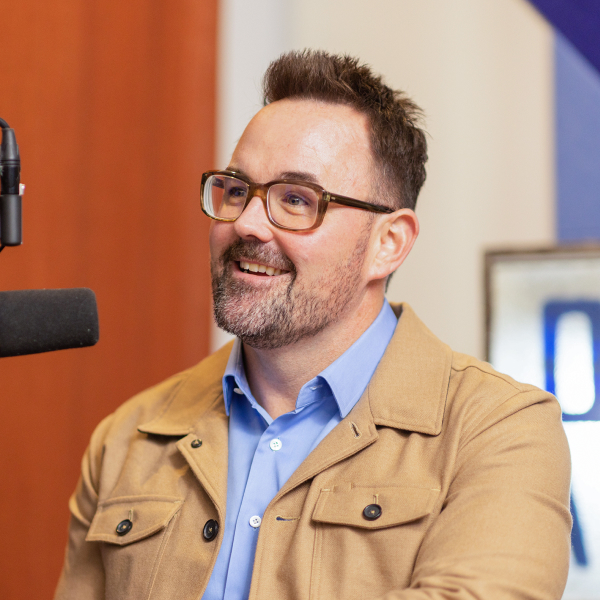 Dustin Sjuts
It would be aligned with how they want to do business with today. If you think about hair color and all the things that, we gotta keep our grays away. They want to be on a regiment.

Dr. Grant Stevens
I gave up thanks to Covid gave up.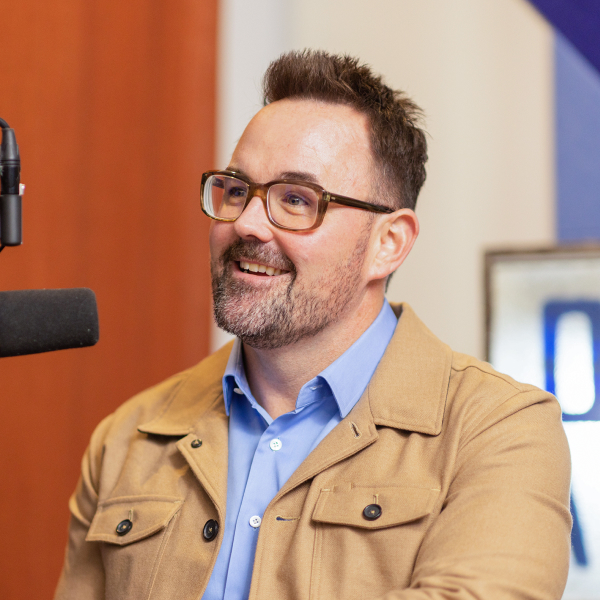 Dustin Sjuts
Exactly right? They wanna be on a regimen. They don't want this constant back and forth. And so how do we align that with the value of fillers.
And then the, the combination of coming in and getting your aesthetic outcome versus letting products go all the way down and back and forth.

Dr. Grant Stevens
Right. Well, it's a very exciting time, and I know you're just starting to distribute the Daxxify, correct?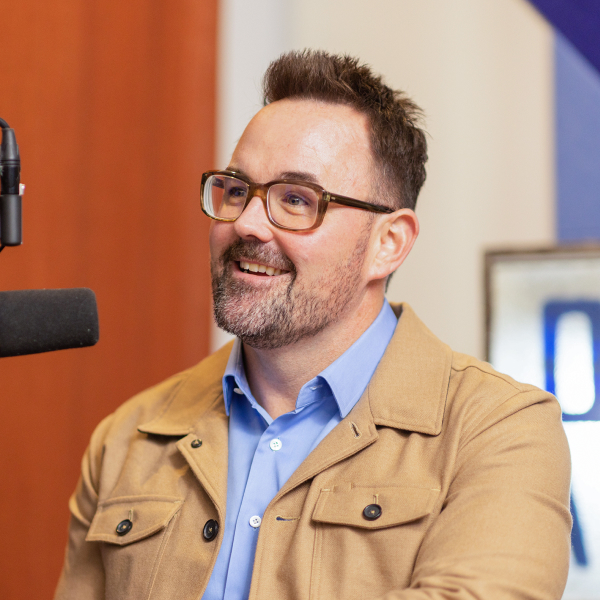 Dustin Sjuts
Correct. So actually we're, we're, we're going to be starting in December with our preview program and launching to our Revance Aesthetic Partners in q2.

Dr. Grant Stevens
Okay. And you are requiring, I think is the right word that. Injectors come to Nashville and actually are trained on the unique properties. Is that correct?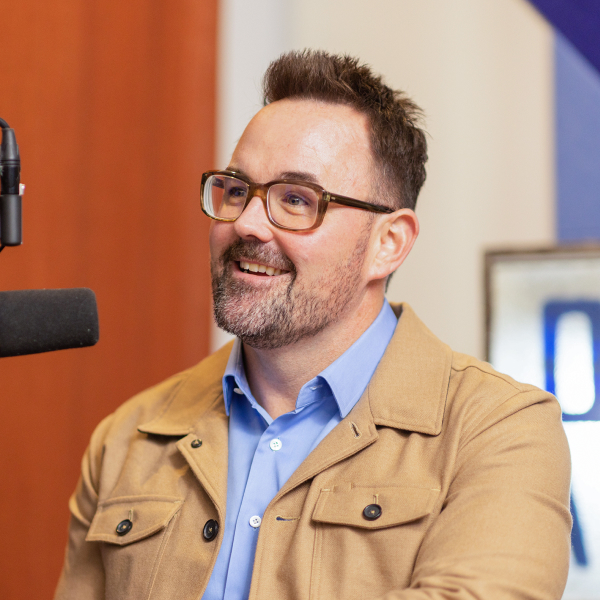 Dustin Sjuts
We are in the first phase. We think it's really important with launching, this is the first new neuromodulator Sure. Launched in 30 years that has a different efficacy profile and different duration profile based off of a formulation.
We also would rather have partners, meaning there's 40,000, 50,000 accounts out there. It does mean no good to go out and sample everyone and try to have everybody playing with the product. We wanna align ourselves with those partners and practices that want to do business with us. They value what we're offering, they value our product, and then we value them.
And so the idea was bring them into Nashville. We've got a world class headquarters there that we've built. We've got an injection studio, we've got an AV studio that allows us. To educate them on the, the clinical benefits, the formulation, but also allow for that exchange of inform. How are we going to integrate a brand new product?
It's new pricing, it's a new offering, and so we think that exchange of information with our partners will be super valuable as we launched Daxxify.

Dr. Grant Stevens
Yeah, I've heard about that. And I I applaud you doing that. That's fantastic. From, from the ground right on up to help the practitioners, the injectors, the practices, learn how to mix it, how to market it, it, how to inject it, and the nuance of it.
I think that's wonderful that you're doing that. And I have had the opportunity to be in Nashville at your facility and it's a Worldclass facility. You should check out the facility for Rance in Nashville. It's unbelievable if you get a chance to check it out. Well, okay, we've covered rha. We've covered Daxxify, we've covered Opal.
I noticed you brought in a crystal ball today when you came in here. And before you fly out could you look into your crystal ball and tell me, you've been in this space for over 20 years. Pushing 30 and over 20. And with that crystal ball, tell me what you see over the next year.
Three years, five years. What's, what's in the future for aesthetics, especially non-surgical, minimally invasive aesthetics?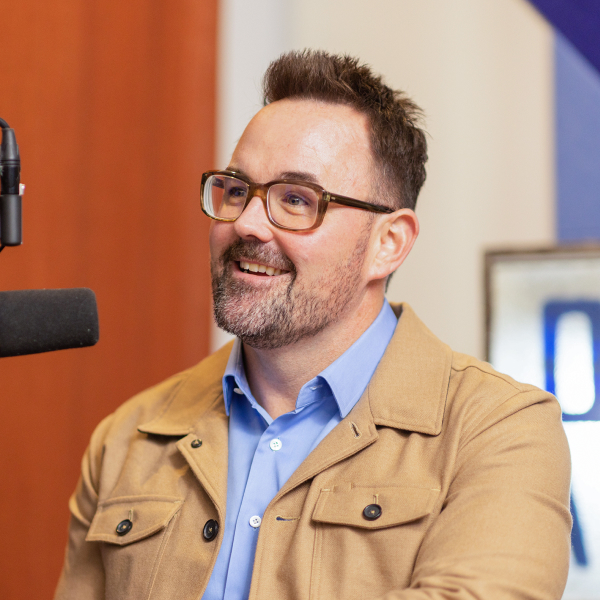 Dustin Sjuts
Well, I think, I think, listen, we know this market's gonna continue to grow. Consumers really are investing in health, beauty, and wellness. We see it across a variety of products, services, non-invasive, invasive.
This is gonna grow despite all these macroeconomic things that you're hearing about. Consumers want to be into the space. Providers want to be in this space. So I think you're gonna constantly see us growing. I think what's unique now, especially with Revance and this innovation, is that when you bring something like this, that's.
You can start to drive a bit of a bifurcation or a choice. If you look at the market today, most products offer the same thing to consumers. Most companies. Offer the same thing with a different spin on it to the providers. You've got the same coupons with a different name, you've got the same practice management with a different name.
You've got all the same pieces because they're all relatively close. Right now. You have a product and a company that's trying to do things differently to allow a, a voice to say, Hey, if you wanna partner with us with this innovation, let's do that. We don't need to partner with every single person to then water down those values to create another new Me too coupon program or another new piece.
And so we believe that this will drive a bit of that, that separation, where there'll be accounts that offer certain products and certain outcomes and certain focuses. And there's others that offer a different set of products and services. Neither are bad and both can grow.
They're just very. Well today everybody's treated the same. And that's what's the uniqueness about aesthetics. If you and I created a product, if we created a handbag or we created boots, we would talk to ourselves and say, what pro or what consumer and channel aligns best with the value of our product?
And how do we want to do that? It may be boutiques, it may be mass, it may be online only. But it's certainly never all of them. But today, when people have a product, they go to all 40,000 practices because in their minds, they're agnostic of who they are, as long as they pick up the product.
Right. We believe that we can better align your values with ours, that ultimately creates a new market in aesthetics.

Dr. Grant Stevens
Okay. I like that. A premium brand. Absolutely. That's fabulous. Well, I want to thank you so much, Dustin, for coming in. I've been trying to get you on, as I mentioned for a couple years.
Thank you for spending the time and coming here to the studio in Mountain Beach and congratulations, appreciate. It's been a long, tough road. And also congratulations to Dan and who had the vision and to Mark. But to you buddy, you're running it and I'm really happy and thank you again for joining us.
I appreciate it. Yeah, talk soon. You take care. Safe traveling. Thanks back. See you.
Subscribe to
The Technology of Beauty
Produced and co-founded by Influx, The Technology of Beauty is the podcast of renowned plastic surgeon Dr. Grant Stevens. Tune in to hear interviews with the innovators and entrepreneurs and who are shaping the future of aesthetics from the industry side.