Is Twitter About to Become a Relevant Patient Acquisition Channel for Plastic Surgeons & Med Spas?
And, more importantly, is Elon Musk about to create a whole new paradigm for digital advertising?
March, 2023
Near the end of October 2022, as then-new Twitter CEO Elon Musk was making news for his flippant sense of humor, mass layoffs, and introducing pay-to-play blue check verification, he also published a less-discussed open letter to Twitter advertisers.
The tweeted letter offered a rationale for his unprecedented privatization of Twitter — but, more importantly, it also gave us a glimpse into the serial entrepreneur's future vision for advertising on the platform. Here at Influx, one particular excerpt immediately grabbed our attention: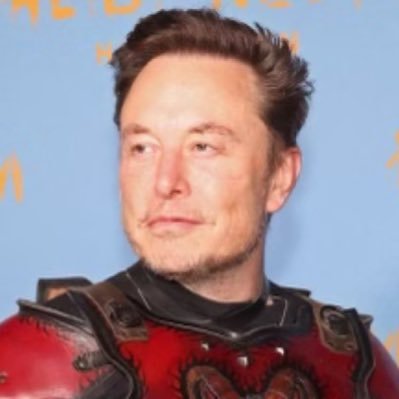 Elon Musk
@elonmusk
...I also very much believe that advertising, when done right, can delight, entertain and inform you; it can show you a service or product or medical treatment that you never knew existed, but is right for you.
---
The Most Respected Advertising Platform in the World?
Also significant in our eyes were the letter's closing words, in which Musk made very clear his eventual goals for the social platform: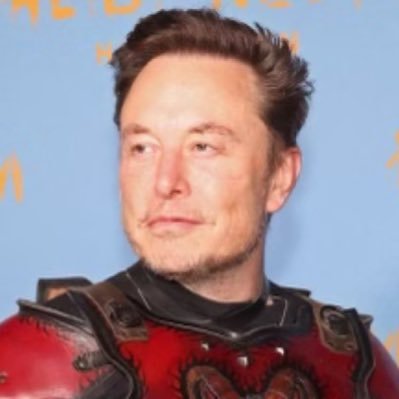 Elon Musk
@elonmusk
Fundamentally, Twitter aspires to be the most respected advertising platform in the world that strengthens your brand and grows your enterprise. To everyone who has partnered with us, I thank you. Let us build something extraordinary together.
Bearing in mind that we spend all day every day thinking about how to optimize patient acquisition for medical aesthetic practices, it's not hard to imagine why these words leapt off the screen at us. But let's unpack the nuances and potential ramifications of these words.
---
An Ugly Past for Aesthetic Practices
Let's first address our views on Twitter as a patient acquisition channel to date. While the platform's advertising capabilities can be a fit for larger businesses focusing on brand awareness, the blue bird hasn't historically sung well for smaller brands.
To put it bluntly, Twitter has been historically terrible at attribution and conversion tracking.
In the past, Influx has not recommended running Twitter ads for lead generation since the platform has lacked transparency into what your ad dollars are buying.
To put it bluntly, Twitter has been historically terrible at attribution and conversion tracking. Ad spend is an important investment that carries a certain accountability to demonstrate results — and the existing Twitter advertising interface has not provided sufficient data to satisfy our requirements for informative reporting.
But the past has passed, and now that Mr. Musk is in charge, we're interested to see what types of changes he may have in mind around increased reporting transparency, enhanced ad relevance, and improved auction bidding.
---
But Elon Hates Advertising. No?
Before going any further, let's also address the irony of this situation head on. Elon has been very forthcoming about his hatred of advertising over the years. In a 2018 response to a question posed on Twitter, he spelled it out about as plainly as it could be stated: "I hate advertising." That's it. That's the tweet.
Diego Monroy
@realDiegoMonroy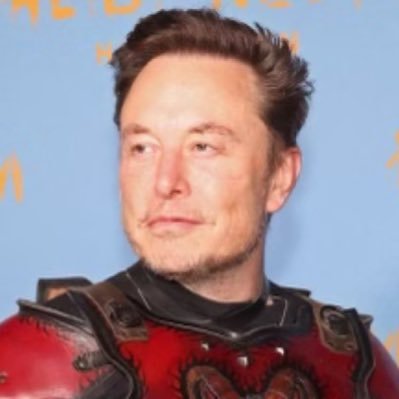 Elon Musk
@elonmusk
Replying to @realDiegoMonroy
I hate advertising
He's also publicly offered his opinion on the use of influencers. If you haven't heard what he has to say there, I'll spill the beans: he doesn't care for that tactic either.
Then there's the well-known fact that Tesla proudly partakes in zero advertising. A master marketer with a massive personal platform, Musk has done astounding things without the use of traditional paid media.
Cut to the present and the guy who hates advertising has found himself in a situation where he needs to sell ads to get a return on his 44-billion dollar investment.
Let's face it. Today's digital advertising models are largely broken and in need of an overhaul.
Now there's clearly a cynical take to be took here. As one recent headline reads, "ELON MUSK, WHO ALWAYS HATED ADS, SUDDENLY SAYS HE LOVES ADS NOW THAT HE OWNS A SITE THAT DEPENDS ON THEM." The author of that particular article clearly holds no optimism for Twitter's future in Musk's custody, but I'd argue that they are overlooking the real story here.
Elon Musk is perhaps the world's greatest problem solver. Using his unique brand of first-principles thinking, he has turned at least five complacent industries on their heads — and let's face it, today's digital advertising models are largely broken and in need of an overhaul.
Could it be that this story ends with a new paradigm for digital advertising as a whole? I may be getting a bit carried away here, but I'm confident, at a minimum, that we'll see Musk take a stab at removing from advertising those things that he hates about advertising.
---
A Whole New Paradigm for Ad Tech?
Testing in Public
With the ad tech world so prone to copycat tactics, anything Musk tests is effectively a test for the space as a whole. Even Musk's revamp of Twitter Blue Verification, ridiculed as it was, has already been shamelessly aped by Zuckerberg and Co. with the February announcement of the $15/mo (for iOS users) Meta Verified™️ subscription service.
Facebook's been around for almost 20 years with near-endless capital at their disposal, yet it took Elon Musk's entry into the ad space to get them to take off their VR goggles and implement this somewhat incremental but paradigm-shifting feature… complacent industries.
Musk's verification efforts were designed to shore things up around authenticity, security, and overall content quality.
For contrast, Musk rolled out the first version of his new verification feature just NINE DAYS after his official takeover of Twitter. While the initial roll out was less than smooth, the move served to highlight how little patience he has when it comes to enacting his disruption. Right or wrong, it's already put the other players on their toes.
Musk's verification efforts were designed to shore things up around authenticity, security, and overall content quality. Or as he put it, it's "the only way to defeat the bots and trolls."
---
Fixing What's Broken and Breaking What's Stale
When it comes to fundamental weakness or inherent problems in today's digital advertising platform, there are a number of other obvious places I could see Musk honing in on next, some of which I'll dive into later in this article. That said, it's not only about fixing what's broken. I'm also curious to see what wholly new ideas he brings to the table.
For instance, the concepts of AI and Machine Learning have long been present on the targeting side of digital media. But what about the use of generative AI on the creative or consumer-facing side of advertising? Entirely original ad copy and visual assets created in real time, just for you, and designed around your current location and probable disposition? My mind goes wild when I start to ponder the possibilities.
Let's turn our focus back to how all this could impact the world of aesthetic patient acquisition.
To bring it back down to earth for now — whether or not Twitter becomes a viable channel for aesthetic patient acquisition — I think this story merits attention, if only to see how Elon may or may not improve upon today's digital ad experience. Either way, I'm here for it, and if you'll follow along, I'll tell you how I believe it plays out. But first let's turn our focus back to how all this could impact the world of aesthetic patient acquisition.
---
A New Dawn for Aesthetic Patient Acquisition?
Damn the Digital Duopoly!
For the last decade and a half or so, digital tactics have dominated plastic surgery and medical spa marketing. Over that same span, the ocean seems only to have grown a deeper red, with few truly blue ocean strategies emerging.
For too long the "Big Two" of Meta and Google have had the market cornered when it comes to ways and means of growing a small business. This has been particularly true for most every cash-pay medical specialty, where direct-response marketing is the lifeblood of private practice.
Digitally-savvy aesthetic practices understand that these platforms are part of a larger overall marketing flywheel.
This Digital Duopoly has given rise to a massive secondary market of products and services. Entire playbooks have been built up around these platforms, to the point that the tactics are relatively standardized and the playing field has been nearly leveled. The end result? Relative stagnation and a multi-year plateau in patient acquisition of the easy-to-replicate variety.
I'm not saying there aren't ways to set yourself apart from the herd. Digitally-savvy aesthetic practices understand that these platforms are just components of a larger overall marketing flywheel. If you can execute well on these foundational platforms, and you're willing and able to put in the work to shine across all other relevant channels, you'll outperform 90% of the practices in your market — but I digress.
The point is, when it comes to advertising-based strategies relevant to aesthetic patient acquisition, Musk's letter may herald the first noteworthy development since Instagram launched its ad product in November of 2013.
---
The Beginning of the End for Google & Meta?
Paid media platforms are not the be-all and end-all of digital strategy, but they have their place in an aesthetic marketing portfolio, and they can be essential at certain stages of practice or when pursuing certain growth goals. A new and meaningful player in the digital ad space with a product built around direct-response and lead-generation campaigns could represent a significant threat to Google's and particularly Meta's core business.
It bears mentioning that there are a number of other interesting developments in the general martech space with collective potential to threaten the digital status quo. Between rumors that Apple will soon be entering the search market, Bing becoming suddenly relevant by way of its Chat GPT partnership, Apple Privacy, TikTok's rise, and multiple antitrust lawsuits, the cracks are beginning to show for the old guard.
---
Why You Should Be Paying Attention
Why should we care about these cracks in Meta and Google's game? Won't it take years for these shifts to fully play out? If you asked me 18 months ago, I probably would've said that we were 6-8 years away from anything that looks even remotely like a dethroning of these two major players. But today, only a short time later, things feel different. There's a sense, for me, that we are at a true inflection point, one that will seem obvious in retrospect.
While some amount of time still stands between us and a wholly new landscape for digital patient acquisition, now is the time to start paying attention — to be prepared rather than caught off guard.
Of the many changes looming on the horizon, Twitter's evolution represents perhaps the one most likely to make first landfall. If Musk is successful in his goal of disrupting the incumbent digital advertising players, it should minimally serve to democratize advertising costs and/or create arbitrage opportunities across ad platforms. If you spend any of your marketing budget on Google or Meta ads, this aspect alone is reason enough to watch this space.
---
The Two Big Ifs
Now, I have a tendency to get ahead of myself, so let me be clear in saying that the job of reshaping Twitter into a viable competitor in the direct-response ad market will be an absolutely gargantuan task. That's the first and most obvious "if."
The second is that we don't yet have a full grasp of where Musk is taking this train. He's told us that he "…aspires to be the most respected advertising platform in the world" — but does that mean that Twitter's new ad products will cater to SMB growth strategies? No one can say for certain.
---
Does Elon Really Care About Small Business Advertisers?
To date, Twitter ads have best served the needs of advertisers selling digital products (think app downloads) or brands running top-of-funnel awareness campaigns (think Verizon and McDonalds). In 2022, that was enough to bring in $4.4B, but that figure pales in comparison to Google and Meta's 2022 ad revenue of $224B and $113B, respectively.
If Elon truly wants to eat Meta and Google's lunch, my bet is that SMB advertisers will be on his radar sooner rather than later. Either way, I think it's safe to say we'll see a different Twitter ahead.
Let's not forget who we're talking about here. Musk has a track record that's hard to bet against.
As for whether or not that new Twitter will be enough to slow down its primary competitor in Meta, that's anyone's guess. But let's not forget who we're talking about here. This is the same guy who simultaneously took on the automotive industry and the aerospace sector and emerged victorious on both counts. Like him or not, he's got a track record that's hard to bet against.
Below, I'll dive a bit more into why I believe Musk will care about small business advertisers and why I think he has at least a shot at manifesting his lofty vision.
---
Small Business as a Diversification Strategy
There's another argument for Elon's pursuit of SMB advertisers that may be even more compelling. In a since-deleted and early tweet about Twitter Blue, Musk advocated for "no ads" whatsoever, explaining that Blue would help to make this possible. But why zero Ads? As Musk went on to explain, "the power of corporations to dictate policy is greatly enhanced if Twitter depends on advertising money to survive."
Clearly he has since reversed course on the "no ads" mandate. My guess is that he came to terms with the fact that a large majority of users will be happy consuming content on Twitter without paying for verification. Verification, which is intended to help surface genuine content, is largely for creators, so it will still serve its purpose even if it doesn't bring in enough revenue to keep Twitter afloat.
But his point about corporate puppet mastery is still quite valid. One sure-fire way to solve this is to ensure that Twitter is never overly reliant on large advertisers, and by now I think you see where I'm going with this. A broad base of small advertisers that make up a large portion of the platform's revenue would equate to balanced power dynamics and would allow Twitter to fly relatively unfettered by corporate politics.
---
Burning it Down
Several reports indicate that since changing hands Twitter's ad revenue is down 40% to 50% compared to the same period last year. The dropoff has been attributed to competitive headwinds already facing the platform, larger economic issues, and of course, advertisers pulling out in protest of Musk.
My take is that Musk was prepared for this. He's no stranger to accepting short term pain in order to build something totally new. I believe he knew that he would have to burn it down to build it back up. The fact is, Musk takeover or not, Twitter's ad product needed an overhaul on both the front-end consumer experience and its back-end targeting capabilities if the platform was ever going to compete with the major players or even surpass its previous revenue watermarks.
---
Moving Fast and Breaking Things
Since taking over, Musk has cut nearly 75% of Twitter's workforce. While tough for those who lost their jobs, I believe this was a necessary move (see above re "Burning it Down") and one designed to bring about a spryer Twitter.
Musk may catch some heat for his fast and loose style, but that same brand of reckless aplomb is what laid the foundation for the monolithic platforms he's now taking on. Unlike its bloated foes, the newly-leaned Twitter is poised to — as Mark Zuckerberg once famously said — move fast and break things.
Love him or hate him, he's showing us that he means business.
Musk & Co. have already demonstrated that they aren't afraid to flex their agility, having rolled out several highly-experimental features within weeks of taking over the platform.
In another nimble move, and one particularly germane to the subject at hand, Twitter recently "relaxed" its policies around advertising cannabis-related products in states where the substance is legal. The change, which took place in February for approved brands, makes Twitter the first major social media platform to allow such ads.
Once again, love him or hate him, he's showing us that he means business, and he's not afraid to upset the apple cart in the process.
---
Ok, So How Does It Play Out?
Ok, so you're still reading. That means my case is at least somewhat compelling (pats self on the back), but what if I am even just 51% right here? "How would it all unfold?" you may be asking. Let's look at what the rollout might look like for Twitter to morph into something relevant to the aesthetic medicine market.
---
Two Clues We Can Use
It's hard to predict just how this story will unfold, but there are a few clues. First off, it seems clear that Musk has his eye on the low-hanging fruit of ad revenue that other platforms don't want to touch — cannabis being the most obvious such example. That's clue number one.
Along that same line, let's go back to where we started and look again at his open letter to advertisers. In it, he specifically calls out "a medical treatment that you never knew existed." This is clue number two.
---
Low-Hanging Fruit
Now, as the co-founder of a marketing agency for aesthetic medical practices, I must acknowledge my inherent bias, but his choice of language sure seems to point to elective medical services and medical devices. Could it be that categories like regenerative and aesthetic medicine come next? To this day, Google and Meta don't make it easy to advertise some treatments in these categories.
TikTok, as another prime example, states the following in their advertising policy: "Invasive cosmetic procedures such as rhinoplasty, face/lip fillers and microdermabrasion (🤔) cannot be advertised on the platform." All these speed bumps represent dollars that other platforms are leaving on the table. Once again, low hanging fruit.
---
Ecommerce & Lead Form Ads
Ultimately, while I do think he'll continue to seek out industries his competitors have shied away from, I'm willing to bet the farm that Musk will also go hard into optimizing Twitter's ecommerce ad products. I won't bother to elaborate much here as the rationale is fairly obvious.
Following this, I predict we'll start to see better lead-generation tools come to the platform. While it would seem logical that these ad units could look something like the lead form ads we see on Facebook and Instagram today, my money's on Elon taking a different tack.
The current Apple Wallet experience for online purchases comes to mind as a possible approach. A one-tap auto fill, where the user gets to control what data they share with the company they are engaging with. Interestingly, Musk has also alluded to Twitter eventually embracing payments. The company has already started purchasing a series of licenses that would allow them to process payments, so a Twitter wallet may not be all that far-fetched.
---
But are My Prospective Patients Even on Twitter?
Good question. Let's imagine Elon has successfully accomplished everything I laid out above. Is the audience we want to reach even spending any time here?
Twitter currently plays host to a large audience that is financially qualified to be aesthetic considerers.
I've already rambled on far too long here, so we'll refrain from doing a deep dive into Twitter's user base demographic data. But I will just say anecdotally that I believe Twitter does currently play host to a large audience of consumers that are both financially qualified and highly likely to be aesthetic considerers.
With that said, if Elon truly plans to shape Twitter into the most respected advertising platform in the world, he no doubt has plans to steal market share or, more aptly, scroll share, and grow a larger and more psychographically diverse user base.
---
Improving the Overall User Experience
Musk has already publicly discussed numerous planned changes to the overall experience, some of which are already in motion. These include longer-form content, enhanced video publishing capabilities, and an aggressive revenue sharing model designed to attract content creators of all types.
Most recently, he promised to open-source the platform's entire content recommendation algorithm for the sake of "code transparency" and "rapid improvement in recommendation quality."
While this may sound relatively out-there, I think it's only a small taste of what's to come. Musk has also discussed an "everything app" he plans to create called X.com (a domain he owns), and has made public mention of Twitter factoring into this plan… but we know very little about that and will thus reserve this subject for a future article.
---
A New Wave of Users
The point I'm making is that I don't think today's observations about the platform's audience size and makeup are of much use to us. If Musk is successful in transforming Twitter into a relevant advertising resource, it will be in large part due to his success in attracting a whole new wave of users who are not yet on or committed to the platform today.
---
More on Making Ads Less Hateable
Looking again at Musk's chosen wording — "the most respected advertising platform in the world" — I'm led to believe that he plans to tackle some of the core problems that face digital advertising — some of which likely center around the very things that make Musk hate advertising as it is today.
---
A Little Privacy Please
If I try to put myself in Elon's headspace and size up where and how he might be looking to innovate, one thing sticks out like a sore thumb is third party data and consumer privacy.
It's a challenge facing the entire sector, and one that has been the subject of much discussion since Apple rolled out App Tracking Transparency on April 26 of 2021 — shining a bright light on the use of third party data in advertising.
---
Meta Outmaneuvered
Meta hasn't been shy about admitting Apple's impact on their ad business. In early 2022, the social media giant announced that they expected App Tracking Transparency to cost them nearly $10B in advertising revenue in that calendar year alone.
Since then, Meta has rolled out numerous changes aimed at mitigating Apple's reach and impact into their platform, and thus the war wages on. However this plays out, I for one am highly intrigued by the fact that Musk's revamp of Twitter is now happening right alongside these ongoing privacy battles.
---
First Principles for Third Party Data?
Musk is known for out-of-the-box problem solving and cutting through complexity with a first principles approach. I can't help but wonder if he might bring forth some creative new solutions to the very valid issue of privacy in advertising. Will he find a way to strike the right balance between efficacy for the advertiser and experience for the user that doesn't require all the creepy online stalking that Meta built its ad business on? I can't say for sure, but I'd be willing to bet he's already thinking about how to innovate in this sticky corner of the ad world.
---
Here I Go Talking About New Paradigms Again
In the quest to make advertising less hateable, I believe the most fruitful stone to overturn will be this issue of privacy and user data. And the reason is simple: user data drives quality of targeting, quality of targeting drives quality of ad experience.
It was through the clever use of third party data that Meta built its $500B empire. Unfortunately, that sun is setting. It's not a matter of if, but when and how will this industry reimagine itself. We are at a critical juncture here where someone needs to step forward with a new model that serves the needs of today's digitally-savvy consumers with both privacy and relevance in advertising.
Musk likes to think big and solve problems that span entire industries, rather than single companies.
If Musk is somehow successful in introducing solutions to the complex problem of third party data, it would not only solve problems that exist today around targeting aesthetic and elective medical consumers, it would change the $600B digital advertising industry as we know it.
Again, I may be getting carried away here, but Musk's track record has generally been one of new paradigm innovation as opposed to incremental innovation. This is not to say that he creates from whole cloth. In all of his successes, he no doubt stands on the shoulders of the giants that laid the groundwork before him. Most importantly, he owes his successes to the bright minds that make up each of his companies, but it cannot be denied that, as a vision setter, he likes to think big and solve problems that span entire industries, rather than single companies. As a career marketer myself, I'm intensely curious to see just how big his thinking in this arena will turn out to be.
---
Ok, So What Should I Do With This Information?
First Mover Advantage
I'm a big fan of the deep dive, and based on the fact that you somehow got to the end of this article, clearly you are too. But let's now look at what actionable advice we can take away from all this.
As with most shifts in the marketing and tech landscape, it usually pays to be a first mover. No one knows this better than plastic surgeons and aesthetic providers. If you were in business during the early days of the search engine or were there to witness Instagram's transformation from a personal photo sharing app to a supercharged business growth tool, you know of what I speak.
The most recent such example would have to be, of course, TikTok's metamorphosis from a lip-syncing and dancing app to the fastest-growing social media platform in history. Might Twitter be about to undergo a similar evolution?
---
Start Building Up Your Footprint Now
I can't speak for you, but most practices I work with don't have a strong Twitter presence, and for good reason — the return just hasn't been there. That said, if you're a forward-thinking, marketing-minded type, now may be the time to not only follow this story but even begin building up a footprint on Twitter.
While Twitter has had a vertical scrolling video feed with a similar form factor to TikTok or Instagram Reels for some time, it's clear that they have much bigger plans for this feature. In December, Twitter announced that Blue users can now upload 60-minute videos at 1080p resolution. Also, if you've been paying attention, you may have noticed that the For You page now has a Trending Videos section.
We've noticed more Twitter users reposting their TikToks and Reels here in recent weeks. Twitter may later try to crack down on reposting from other platforms, but for now you can bet that they are going to let it slide. So this is one easy way to begin building up a footprint.
---
Be Ready for Ads
If and when Twitter's ad product starts to look relevant to our space, those following along will be ready to pounce. Of course when it comes to paid channels, first-mover advantages can wear off quickly, but it may take some time for the herd to come around and join. This is how it played out after Facebook first turned on ads: the early adopters enjoyed 18 to 24 months of relatively uncrowded space.
It's worth noting that the organic and paid sides of any social platforms do play off each other as well. Building up your organic Twitter content may be worthwhile, if only to ensure that those viewing your ads will also be able to find relevant organic content about you in their conversion journey. If Musk & Co. are successful in enhancing Twitter's algorithms, then you may well find that you now have a new channel for organic discovery as well.
---
Hedge Your Bets
Social media use today is more or less zero-sum, so if Musk is successful in growing Twitter's user base and increasing engagement, it will be at the expense of time spent on other platforms. If you believe he can pull that off, working now to build your presence on the platform is effectively a hedge against user attrition on the platforms that are working for you now.
Realize also that social media user habits vary by generation and age range. There's a lot I could say here, but for now I'll just say that it will be interesting to see if Twitter's average user age shifts throughout this process. If so, it may end up that audiences you want to reach are spending more time there — another reason to hedge your bets.
---
Go Blue
Musk has announced that, starting in April 2023, your Twitter feed will only consist of Tweets from Twitter Blue Verified accounts. So, if you're interested in building on the platform, make verification your first step.
Pro tip: Subscribe via your desktop web browser and not through the iOS app to spare yourself from covering Apple's 30% app store fee and save yourself $3/mo.
---
Can Twitter Realize Its Massive Potential?
Users post somewhere between 500 and 900 million tweets every single day, according to various sources. And per recent claims from Musk, the platform has recently hit all-time highs in both daily new user sign-ups and daily active users. Between its strong user base and its historical ad revenues, the potential certainly exists for Twitter to come into its own as a leading advertising platform.
Whether Musk's newly reimagined Twitter will actually create new paradigms or grow to a scale that it poses a significant threat to Google and Meta remains to be determined, but I think it has a real shot to become a competitive player in the market.
If Elon truly can build the most respected advertising platform in the world, then a brand-new avenue for aesthetic lead generation may be under construction even as we speak.
If the algorithms can be improved to help advertisers show the right content to the right audiences at the right moment, our opinion is that Twitter can potentially become a juggernaut for whatever advertising objectives one wants to accomplish — both for the kind of offer-based marketing that MedSpas often benefit from, and for aesthetic ads in general.
If Elon truly can build the most respected advertising platform in the world, then a brand-new avenue for aesthetic lead generation may be under construction even as we speak.
And no, this wasn't written by AI.
Subscribe to Influx Insights
Get the newsletter leading aesthetic practices read to up their patient acquisition game.