Building a Bridge from Longevity to Aesthetics
Ep. 57 - Jodi Brichan
Aug, 2022
Want to be on the show?
It seems as though the hottest topic in aesthetics right now is exosomes. And if the research we're seeing tells us anything, herein lies the potential to remake the entire subject of healing, let alone revolutionizing aesthetics as we know it.
Yes, it sounds almost exaggerated or absurd — but the science shows that the more we understand about exosomes, the more likely it is that we can leverage the body's own regenerative potential to encourage targeted healing. Rion's Commercial Lead Jodi Brichan joins Dr. Grant Stevens for a fascinating interview, wherein she does a far better job than we can of exploring a technology that seeks to restore beauty by healing what needs to be healed on an individualized basis. The future is approaching at breakneck speed, so tune in for this next episode of The Technology of Beauty to find out how these abstract theories about exosomes are about to hit the market in the form of versatile new aesthetic products with a variety of innovative applications.
---
Full Transcript

Dr. Grant Stevens
Hello everyone, and welcome back to the technology of beauty. Where I have the opportunity to interview the movers and shakers of the beauty business, and today is no exception. Today, I have Jodi Bricken, who's come all the way down from Santa Barbara to beautiful Manhattan Beach. Thank you, Jodi, for making the drive and being on the technology of beauty.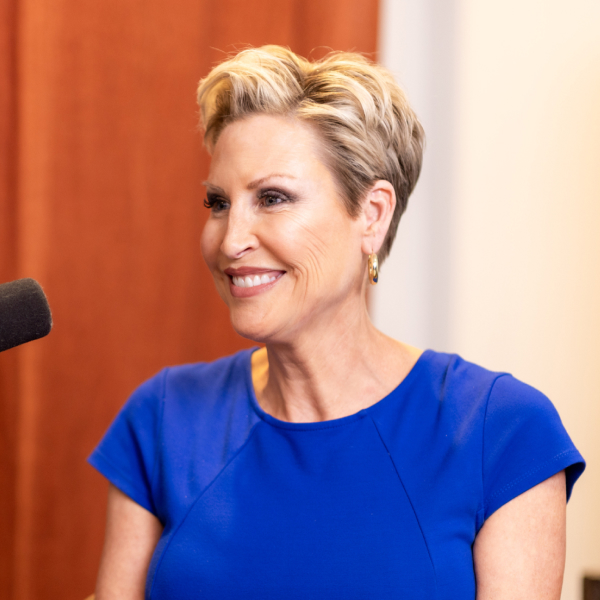 Jodi Brichan
My pleasure. Grand. It's great to be here. Thank you so much for having us.

Dr. Grant Stevens
It's great to have you, why don't we start with the beginning. Where did you grow up?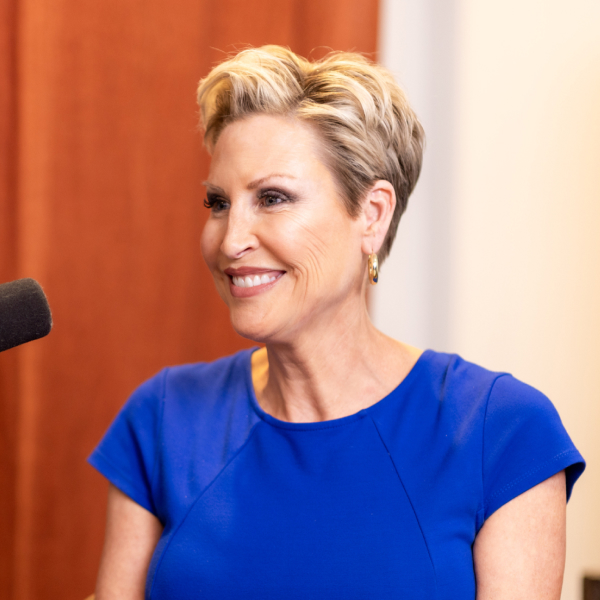 Jodi Brichan
I grew up in a small town on the beach in western Michigan on the beach. So much like you have beautiful Manhattan Beach. I had a small little, corner of Lake Michigan and it was a great place to grow up.

Dr. Grant Stevens
I bet. And then where'd you go to college?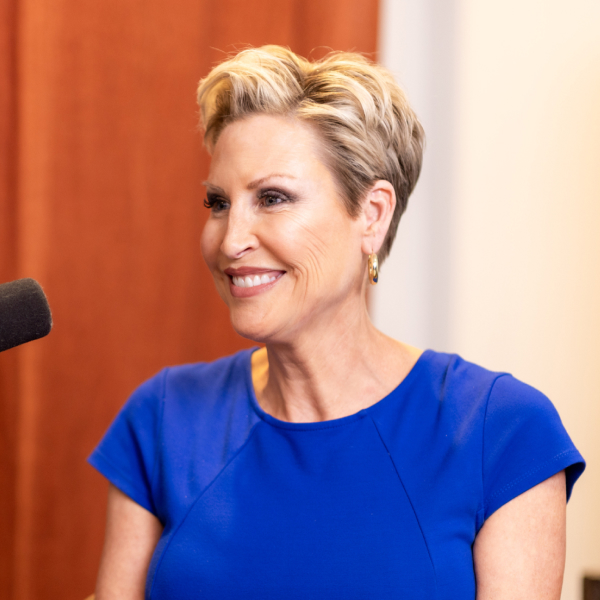 Jodi Brichan
I went to Central Michigan University. Go Chippewa. And then headed down to Chicago, where I spent most of my adult life in Chicago. My first job was working for a clinical research division of Rush Press, St. Luke's, and with a cardiologist who went out on his own and conducted clinical trials for all the major pharmaceutical companies in lots of different chronic disease areas.
So it was a great way to get fully immersed Absolutely. In the drug development process and understanding how to commercialize brands.

Dr. Grant Stevens
And how long did you work there?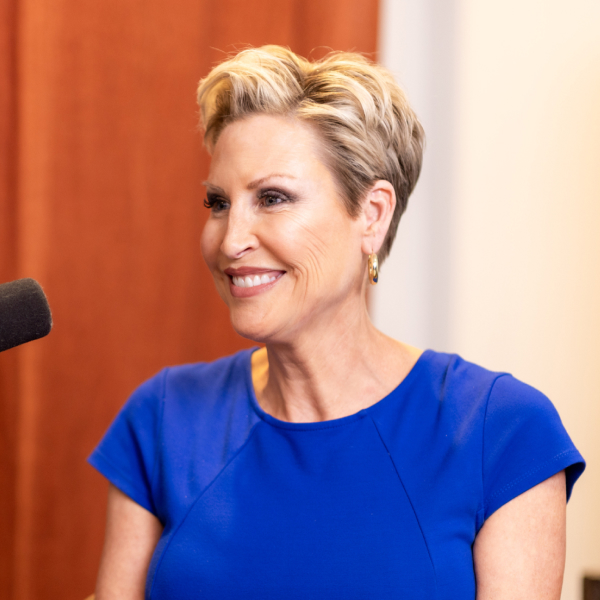 Jodi Brichan
I worked there for about five years, and then was recruited to Merck around the launch of one of their blockbusters that we had actually been conducting trials in.

Dr. Grant Stevens
Okay. In cardiology?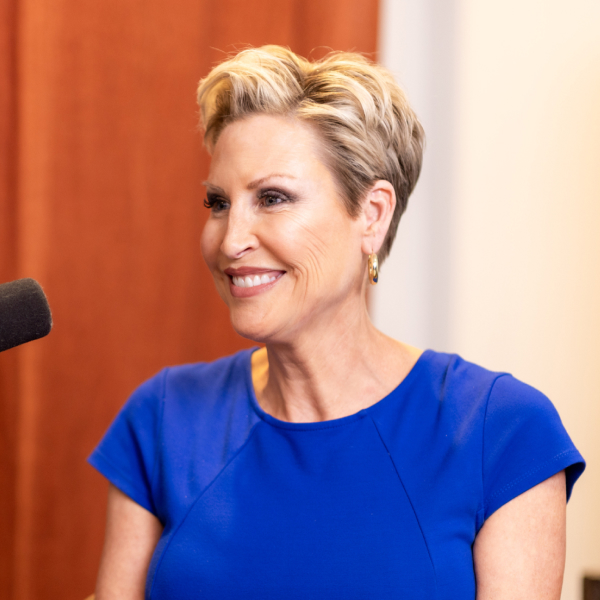 Jodi Brichan
Actually. In osteoporosis.

Dr. Grant Stevens
And then after that, with Merck?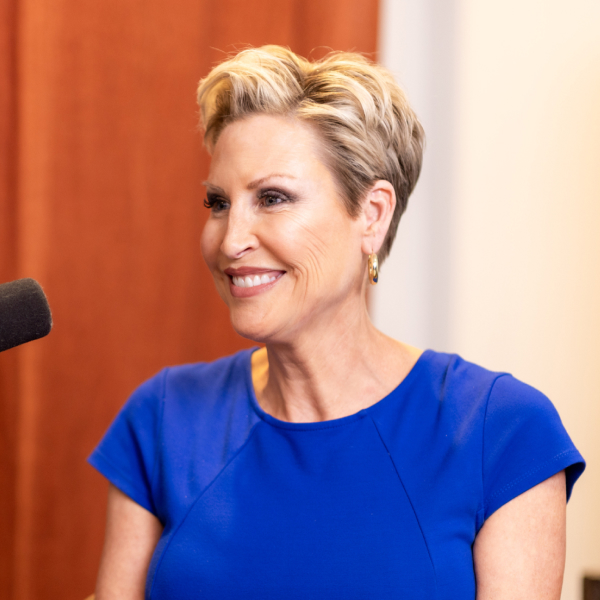 Jodi Brichan
And then I was recruited to work in the advertising agency world. And so left there and went into medical communications advertising and have had the pleasure of working on lots of different breakthrough brands in the medical field, both medical devices as well as prescription brands.

Dr. Grant Stevens
Is that how you got into aesthetics was there? Walk me through that. How'd you get into the aesthetics biz?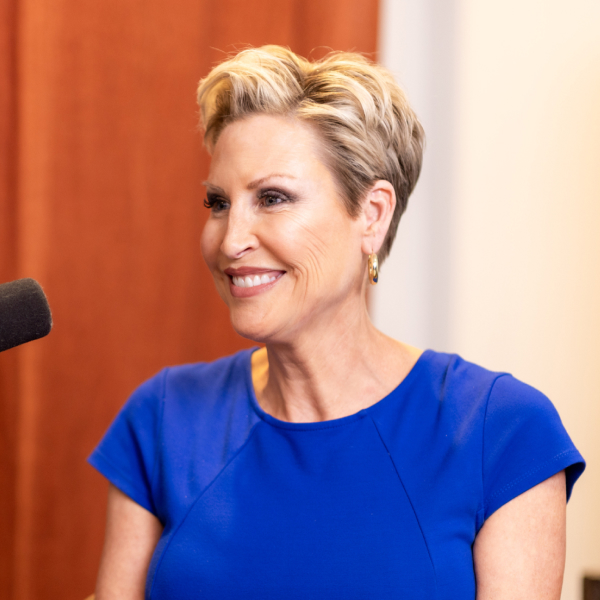 Jodi Brichan
Sure. So at the time I was working for a large global communications agency and we were working with Galderma on some of their products that were looking to go. One of their products in particular was looking to go OTC.
And so that was different with Adapalene when it was looking to go otc. And at the time they were in the negotiations of re obtain the licenses for the Restylane franchise back here in the States and building out an aesthetics division. So that was just about now, timing wise of 2014. And what was really exciting is that, in the agency world, you've sometimes come in that early stage, phase two, phase three, but in an acquisition situation you are like zero to 60 overnight.
And so we worked really hard to not only help transition from Valiant, having those products to then being owned by Galderma, building Galderma. Presence in the aesthetic marketplace here in the United States, but more importantly, really creating an integrated offering for physicians and aesthetic practices, not only from how we train physicians.
How we launch products, how we look at loyalty and more importantly, how we service patients and support patients in their aesthetic journey.

Dr. Grant Stevens
And that was while you were at the marketing firm? Or while you were?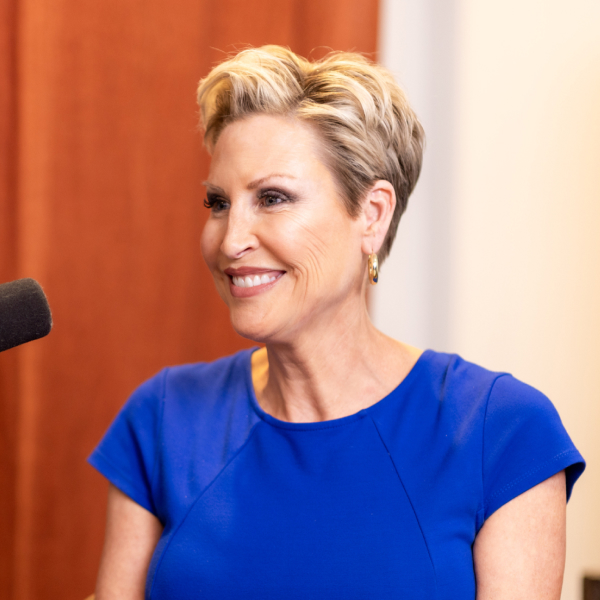 Jodi Brichan
Correct. That was while I was at the ad agency.

Dr. Grant Stevens
Ad agency. And. And you worked on contract for on contract with Galderma?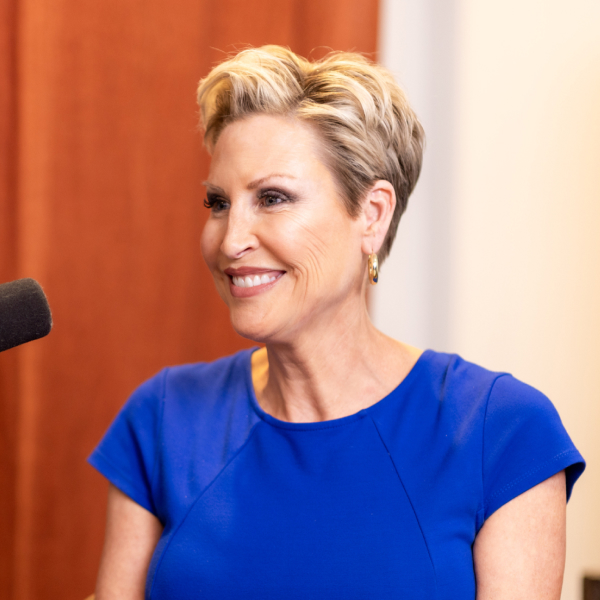 Jodi Brichan
Correct. So we had PR services eight provider services, loyalty program services, medical education services. So a nice comprehensive service that we were able to provide to Galderma.

Dr. Grant Stevens
And did Nestle Skin Health own Galderma at that time? Correct. And then, Was purchased, correct? That's right. And would, did you stay on at that point?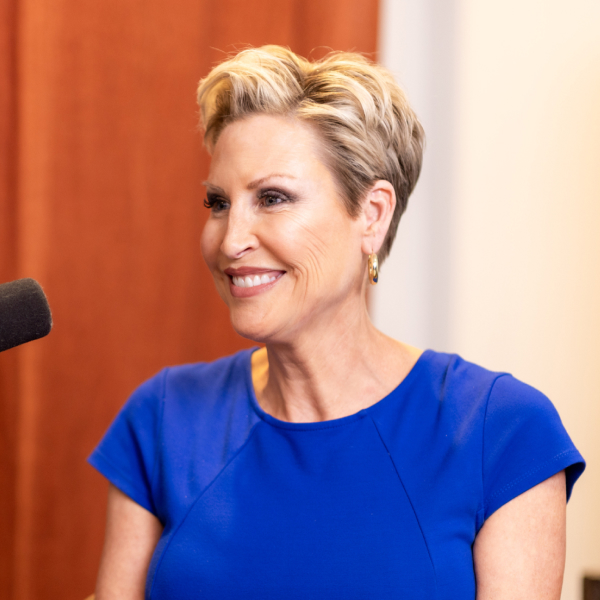 Jodi Brichan
That's right. At that time I had moved off of the business. So I've actually known a lot of the legacy Galderma folks, Alisa Lask being one of them, which is, which how I know

Dr. Grant Stevens
Our mutual friend Alisa Lask, at Rion, which you're gonna get to in a minute.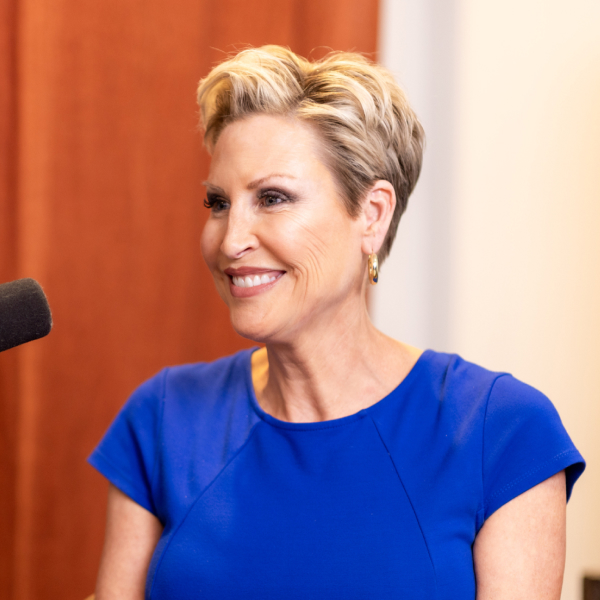 Jodi Brichan
Yep. And so I had moved on then to more startup world and most recently had been working in the animal.
The, which you and I have great passion for, and was working on a chemotherapy for dogs product and that was in phase two, phase three. And so that was my initiation into the startup world, and have found it to be very thrilling. Absolutely. Lots of like new technologies, new ways of bringing medicines to market.
And so have had a lot of great fun on that side and reconnected. My former colleague, Alisa, and have been embarked on this Rion journey since the fall of last year.

Dr. Grant Stevens
Since the fall last year. So up until then, did you know anything about exosomes? Yeah, same here. I've been interviewing a number of people.
I had the opportunity to interview somebody earlier today about exosomes, and so forth, so we will certainly get to exomes at the whatever level. You and I understand that. But Alisa, who's now working with Rion, did she contact you? Did you contact her, or did you just happen to run into each other? What's your relationship to Alisa and to Rion?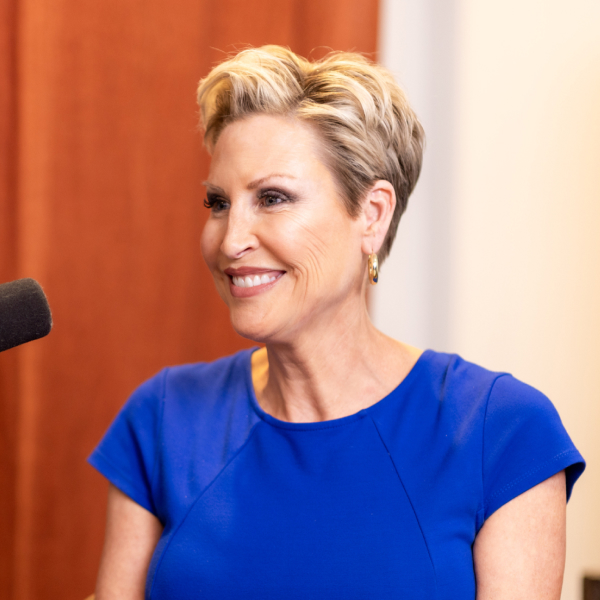 Jodi Brichan
Sure. Alisa and I had kept in. To over the years and when she had left Galderma I was working on a consulting project that was actually in the PRP area. In plasma rich, such, and so she embarked with me on doing some market research because one of the things that we were uncovering is the medical community, while they've adapted PRP and some of those techniques for very various different conditions, they were not really clear on what they were putting back on the face.
So we would extract the blood and then have the ability to put, that back on the face. But most of the, the cellular contents of that was still a little bit of a mystery unless you had a very sophisticated lab system within your practice. So the varying results of PRP and some of these other therapies really got a lot of curiosity going in both.
She, she and I, we shared that curiosity but that also led to her becoming more involved throughout the aesthetic community in Rion. And so because we had this background in aesthetics together and had done some recent cellular kind of market research, it was a natural fit for her to give me the call and to thus join her in this.

Dr. Grant Stevens
And what is your role with Rion?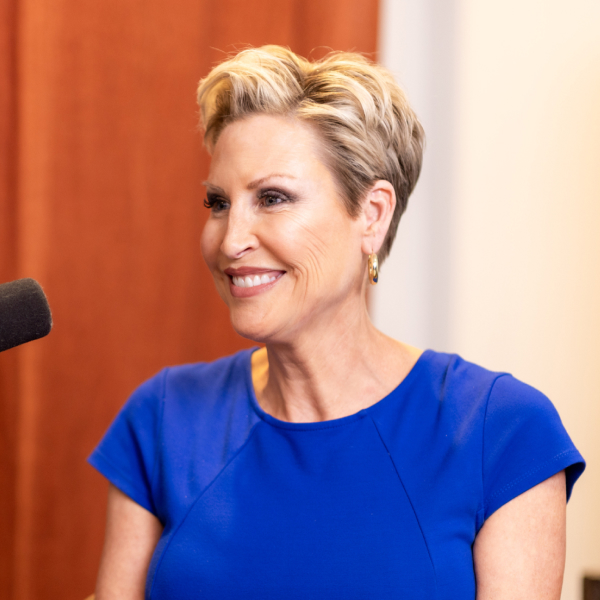 Jodi Brichan
My role in Rion is to help promote the commercial viability of our products and bring those to market. So leading commercial efforts.

Dr. Grant Stevens
Okay. And you were at AIS down in San Diego and you accepted the award on behalf of Rion who won one of the special awards for ais.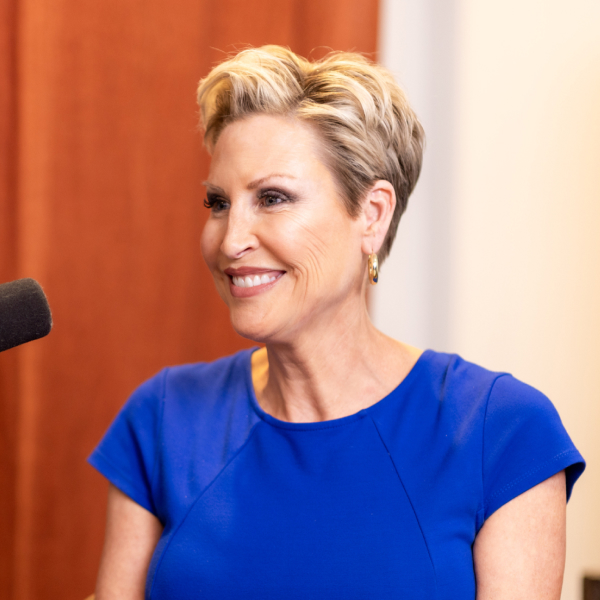 Jodi Brichan
Yes. That was an exciting time and it's really exciting to see how the community is really getting curious around these exosomes. I'll say, and I was thinking back on, I think skincare in particular has been really looking for some of the next greatest breakthroughs. And consumers have always had this quest for more natural products.
So the regenerative aesthetic space is really something that I think will be very appealing to clinicians as well as consumers.

Dr. Grant Stevens
I totally agree. And it's on everybody's tongue, tip of their tongue. Everywhere I go, exosomes, regenerative medicine, that's all I keep hearing about. What's your level of understanding of the role of exosomes, both in your body as well as in products?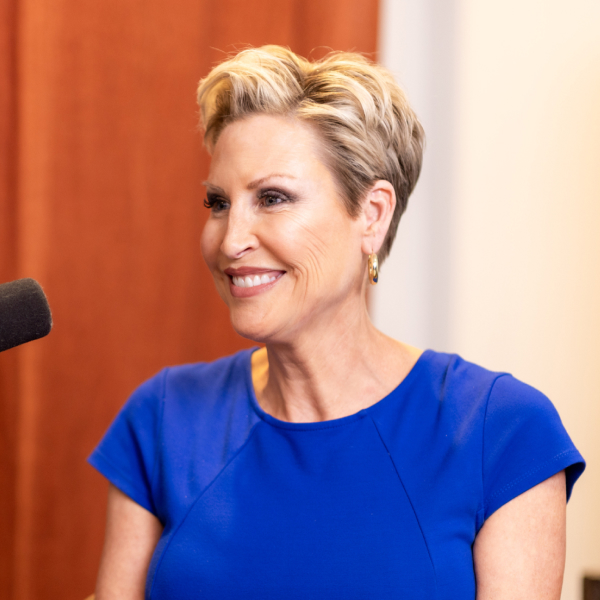 Jodi Brichan
So there's a few things that I've been learning about exosomes. So fundamentally they are messengers. So you can call them the Paul Revere of messaging. So they immediately go and send messages to other cells in the body, giving them ideas on what to do. So they can messenger very positive things like what we see from platelet derived exosomes where it's really about regeneration, or renewal. They can also signal in other, coming from other types of cells, inflammation, or other types of maybe an aging, kill this cell, age this cell, right? So it really depends on the cell type that's the source of the exosome that you're looking to then harvest.

Dr. Grant Stevens
Okay, so these come from platelets.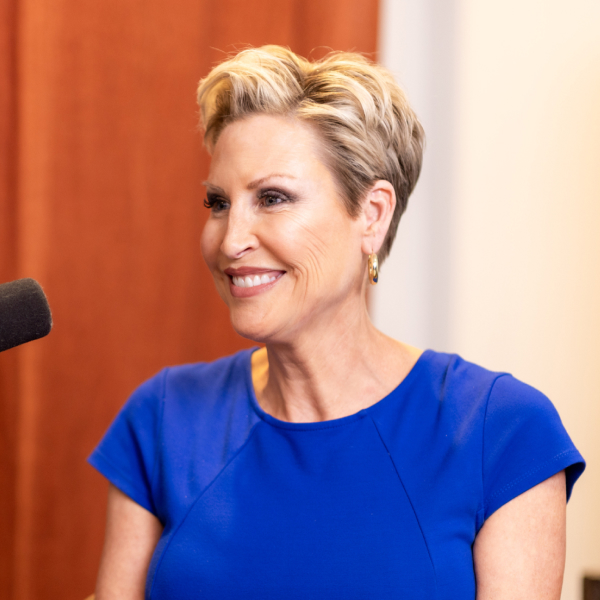 Jodi Brichan
Our products are from platelet or platelet derived exosomes. There are other types of exosomes that in the marketplace that might be derived from other different cell. So the first question to ask yourself is what's the cell type in which this exosome has been basically shed or harvested from?

Dr. Grant Stevens
Okay. And in this case, with yours, is platelet derived, but it could also be adipose derived. Or myocardium derived and so forth.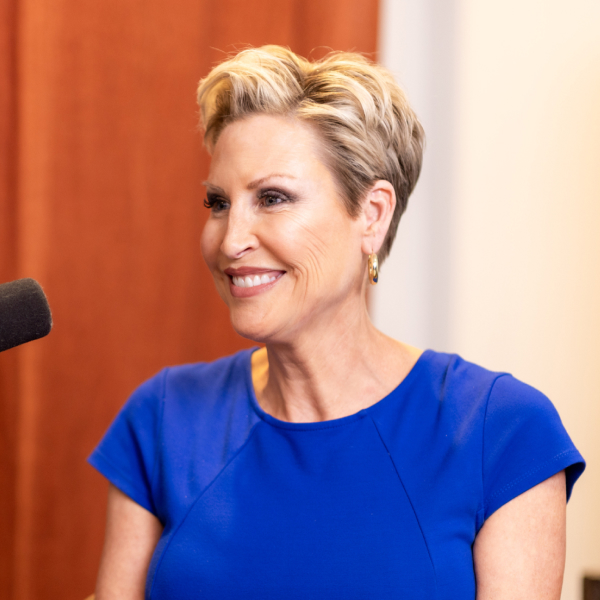 Jodi Brichan
Sure. And each of those will have, I think, a different nuance, and this is where the science is progressing, is really looking at the cell type and looking at what is the primary message that particular exosome is sending to the body.
Because we are born out of the Mayo Clinic. There's been 15 years of very high science that was done at the Mayo Clinic through the Mayo Clinic Entrepreneurial Program, and that's where Rion started. So 15 years of science, about 150 million has been invested in really looking at what is the role of exosomes and what is the role of platelet derived exosomes in the overall regeneration space.
And so what our founders were able to determine was these platelet-derived exosomes work very nicely on a number of fronts. First of all, they are the signaler for rejuvenation, okay? Secondly, they, they can be harvested and into a very large quantity of exosomes. We're able to produce them, and this is where our proprietary process, manufacturing process comes into play.
We're able to produce. To the level of trillions of exosomes per milliliter. And this is very different. So you're able to get a potency and a purity in our manufacturing process that really makes those exosomes I would say a powerful source. They're screaming when they run to that place that needs to be rejuvenated and saying, let's get in there and let's really rejuve.
So that's where I think our manufacturing process is a bit different and the source of our platelets are really designed to bring forth that regenerative healing.

Dr. Grant Stevens
Okay. How does a patient actually get exposed to these platelet-derived exosomes?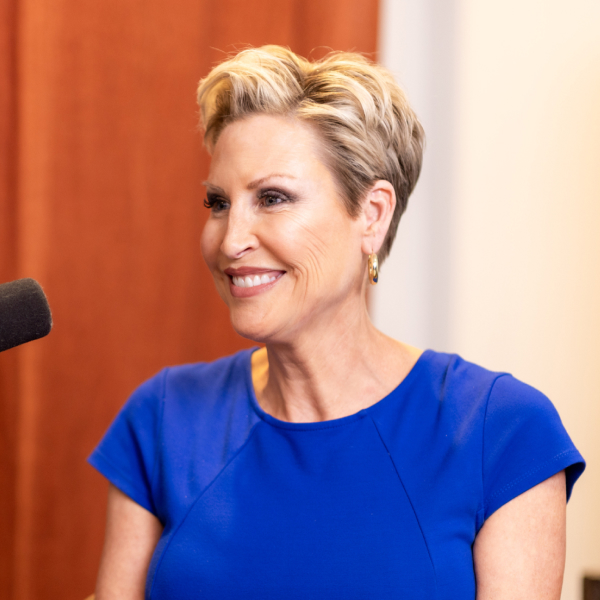 Jodi Brichan
Great question. So we are in the throes of doing some pilot programs. All of our products will be physician dispensed. I think that so consumers will be able to receive them from providers, either plastic surgeons, dermatologists, aesthetic providers. Much. The higher end skin cares that are used now. And we've seen that even despite the pandemic, consumers trust their aesthetic providers to make the right recommendations for that patient at the right time.
Yep. As they age. And so because this is a definite high science category, we really feel that the office and the practice, who knows their patients, would be the best equipped to determine the role of this Exosome skincare product. And so there'll be specific providers that will carry our products, and they will make them available to their patient base.

Dr. Grant Stevens
And will they all be topical?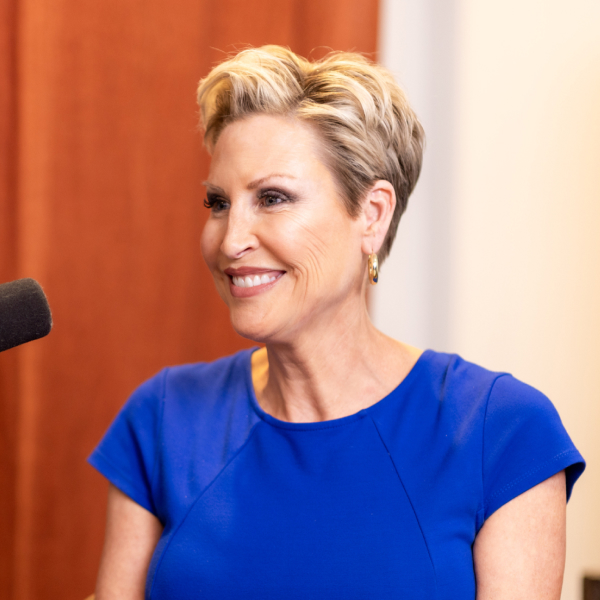 Jodi Brichan
Oh, so initially we have two products right now that will be topical. And then our future line includes a scalp health product that will be able to be dispensed. And we've seen so much growth in the area of thinking about our scalp, very differently than just the face per hair, per per chance.
But what we have found is that the scalp health product will probably l launch before the end of the year. And then we're looking at more of the, what I would consider, more invasive types of treatments, aesthetic treatments, and the role of exosomes, either in hair restoration, in looking at novel new fillers.
So exosomes can be used in conjunction with lots of different bases like a hyaluronic acid. So you can imagine if you load their cargo, you know their cargo with these great antioxidants, and you put them into, let's say a hyaluronic acid, where that could go. And what that could help restore, could be a lot of different areas in what we're seeing in aesthetics.

Dr. Grant Stevens
When you talk about application for the scalp, or I assume that's hair growth, like thicker hair or.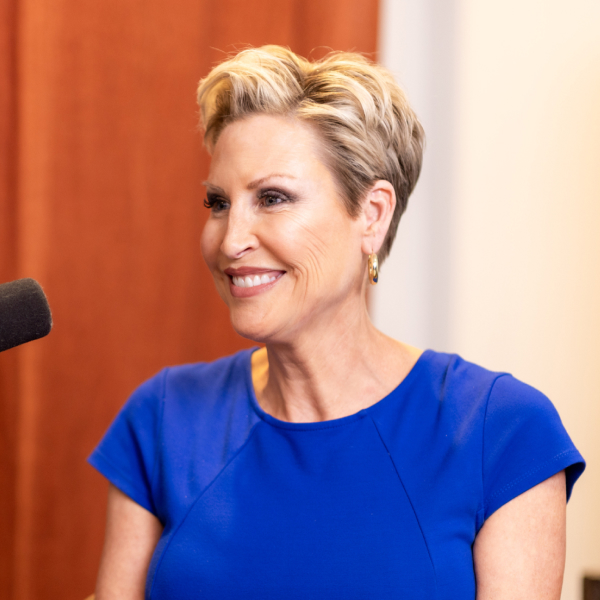 Jodi Brichan
So that would be more so I think that the cosmeceutical indications would be much more in just that texture that feel in the density of the hair.
Whereas when you move into an FDA or more of a biologic condition in hair restoration, that's where you'd be measuring growth.

Dr. Grant Stevens
Okay. And do you have plans of both or [Correct. Yep, we do.] Again, will it be topical or will it be microneedling or lasers or how will it actually get to the target?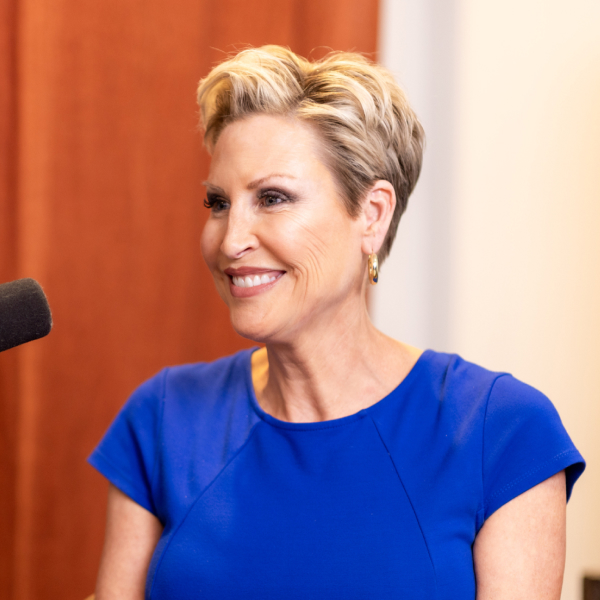 Jodi Brichan
We've seen these products be used in a wide variety of areas. We're currently doing pilot studies in some of the areas you just mentioned. Such as post microneedling. So the cosmetic product should be used in intact skin. So post microneedling is great, post laser. We're able to see a lot of more of that restoration benefit happening quicker in that skin that's maybe been irritated.
And so these are the, so think of it twofold, like what's going on top of the skin, and that's the cosmo types of indications. And then pursuing then what goes on below the skin and how could these exosomes help stimulate growth for those more FDA type of regulated indications around growing collagen and elastin and what you might see some from some of the other types of injectables that are out there.

Dr. Grant Stevens
Okay. Now you've mentioned injectables and I cut, you said some of the HA also, am I right then that you're thinking of adding HA to exosomes to like a super filler or something.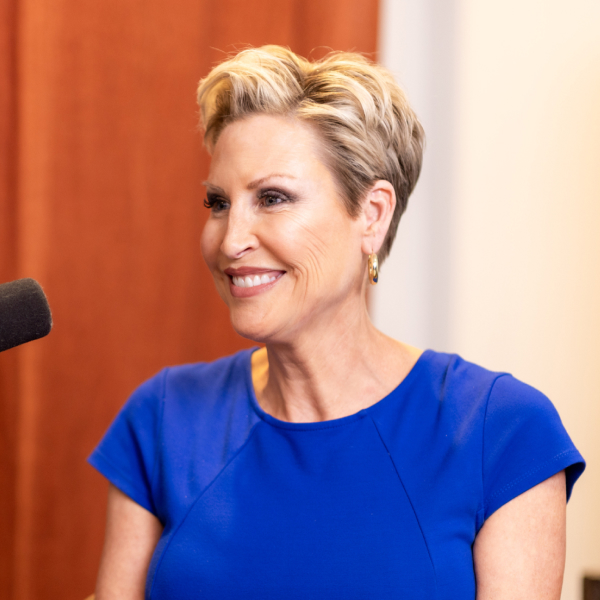 Jodi Brichan
Correct. That's one of the theories we're exploring.

Dr. Grant Stevens
Interesting. What other ther theories are you exploring that you can tell us?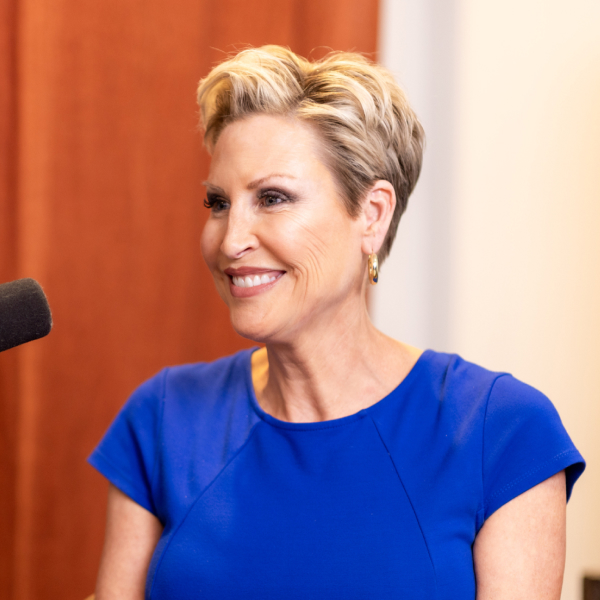 Jodi Brichan
I think that there's so much promise when it comes to the versatility of these exosomes. So where I'm really seeing the power of this is really transforming how we. Think about skincare. I think that traditionally we've been brought up, or, the marketplace has been focused in providing like a product for a particular challenge or condition.
Yep. So I have my eye cream here, I have my serums to do here. I have my vitamin C to do this. I have my retinoid to do that. And what we're seeing with exosomes, and this is where our clinical research that will be coming very shortly has been proving out is that these exosomes are wickedly smart and they only do what needs to be done
So Really?So if you have redness, It can go in and help calm down your redness. If, let's say you have brown spots and maybe I don't, it can go and help fade your brown spots. So it really ta tailors itself to the type of like damage that each of us may have. That's very, personal and individual to our skin type.

Dr. Grant Stevens
So the exosomes are smart, super smart. They know if I have brown spots versus red spots.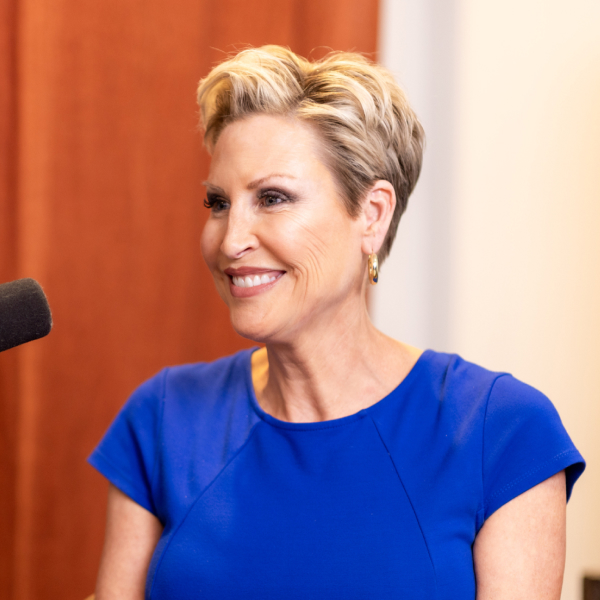 Jodi Brichan
They go in and they say, where's the damage? And let's fix it. Okay? So think of it like a first responder.They assess the situation and they message in other cells to come in and do what needs to be done to address that particular condition.

Dr. Grant Stevens
Can your exosomes be used by me and vice versa?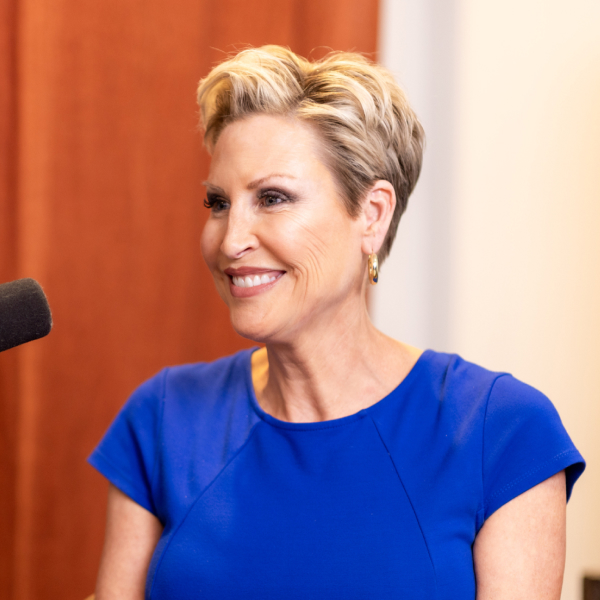 Jodi Brichan
Good question. How we manufacture and source our exosomes, our platelet, our, because they're platelet derived, we get them from fda, plasma banks. So they're donated and they are from a wide variety of individuals. They're pooled, and then we harvest them, these exosomes into the, like I said, trillion.

Dr. Grant Stevens
I'll be darn. And then you take them and put them into your creams or facial.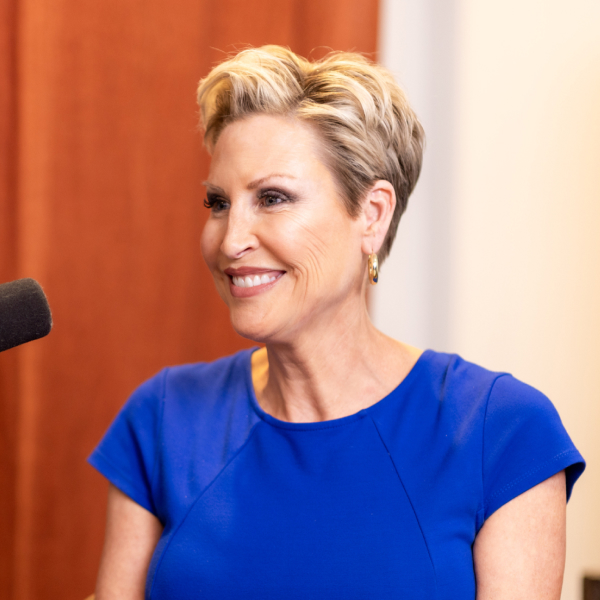 Jodi Brichan
You got it. You got it. So our two products right now, one's in a hyaluronic acid based base and one's in more of a gelatin base.

Dr. Grant Stevens
And what are they called? What's the name of these products?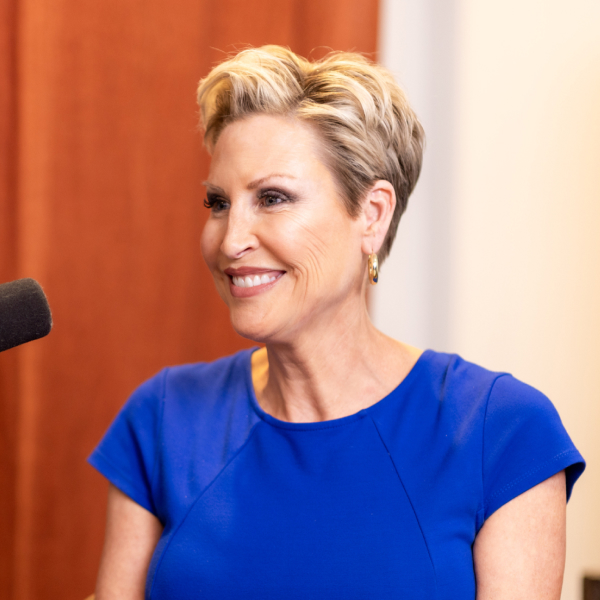 Jodi Brichan
Our product line is called Plated Skin Science.
Okay. Which harkens to our main differentiator around platelet-derived exosomes and being renew zones. And so we have the two SKUs right now. SKUs, meaning two different product types, and we are in the process of shaping some of our, I would say, Commercialization when we go to a full market.
But our pilot offices are offering our intensive repair serum, which is our highest concentration, okay, of exosomes, and then our revitalizing essence serum, which is more of your day-to-day. Once you know your maintenance plan, keeping your skin the healthiest and the most vital it can be for your age.

Dr. Grant Stevens
Now, aside from a sunscreen, would that product be the only product a person would put on?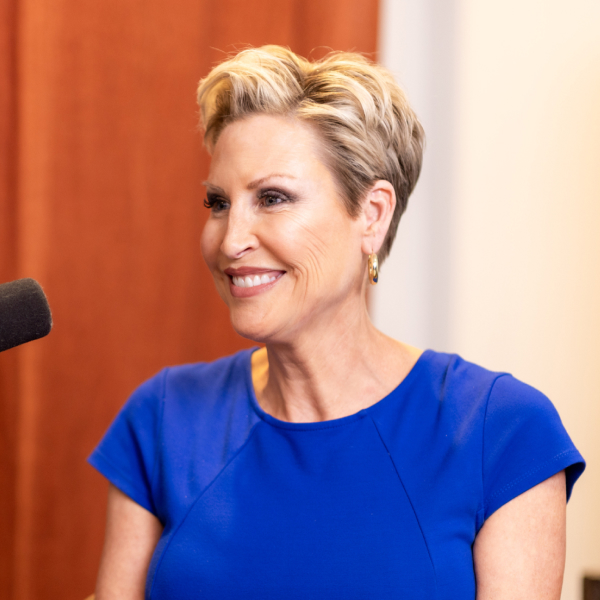 Jodi Brichan
Potentially, yes.

Dr. Grant Stevens
So would we wouldn't eliminate cleansers, would we?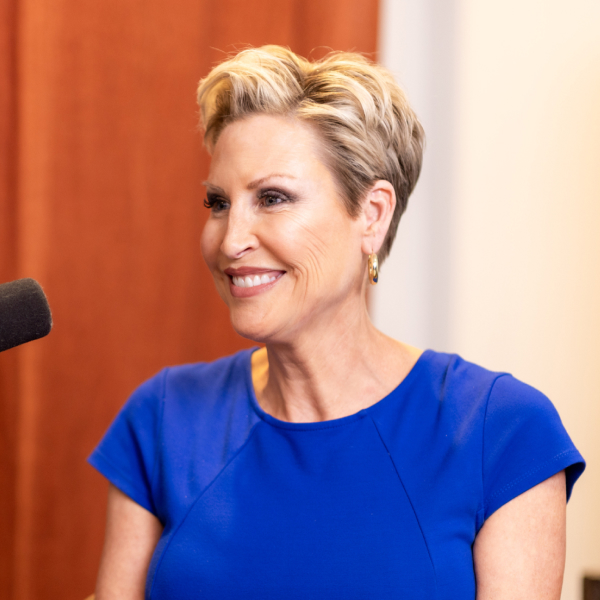 Jodi Brichan
Oh gosh, no.

Dr. Grant Stevens
But your product might eliminate exfoliants?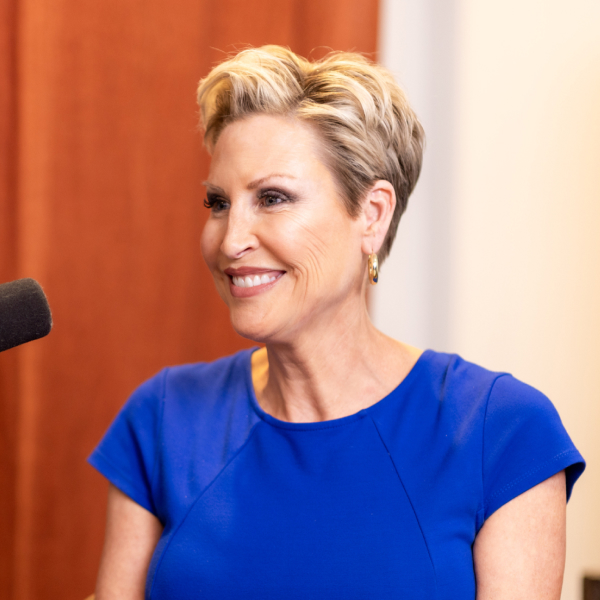 Jodi Brichan
Yeah, I think it works very well in conjunction with a strong cleanser with the use of an exfoliant to help slough off some of those skin cells and let us, let the exosome really get to work. But what we're seeing is that you might not need 2, 3, 4. I just saw Kim Kardashian skincare line is like she had nine steps to it. And so there might be a way in a future forward that we're seeing a lot of versatility within a single product.

Dr. Grant Stevens
I sure hope so. And as we try to develop, hopefully for men too, I have to tell you, we need to simplify it.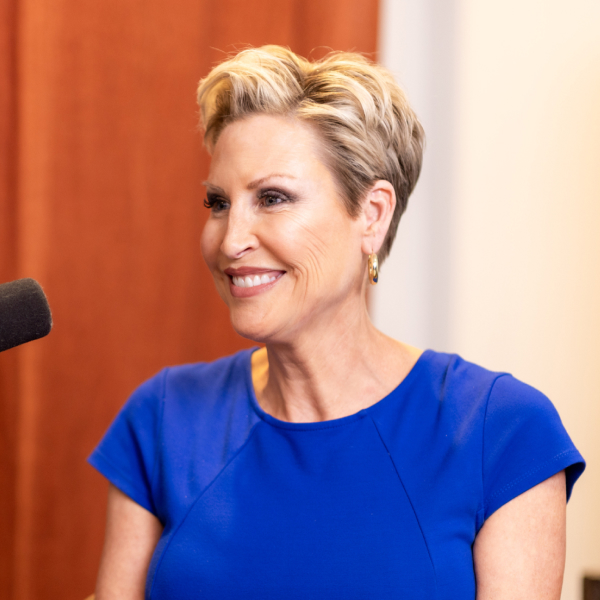 Jodi Brichan
That's exactly it. That's exactly it. And it's been real fun to, to have men on our team. We're primarily a female led team at this point, but have been working with some of the men in our, on our team that are like great in bringing forward I like to use it more like an aftershave because my skin was all irritated, from shaving.
That's interesting. And it's really helped calm down that redness and irritation that I see once I shave. So those are some of the younger generation on the team that brought that forward. But then we've had others on the team that are, both my mom and I can use the same product, and it can work differently. Yeah. So seeing that multi-generational.

Dr. Grant Stevens
Interesting. So I wonder if you'll put that in your sunscreen or make a sunscreen with exosomes. And you get 2 for, don't you?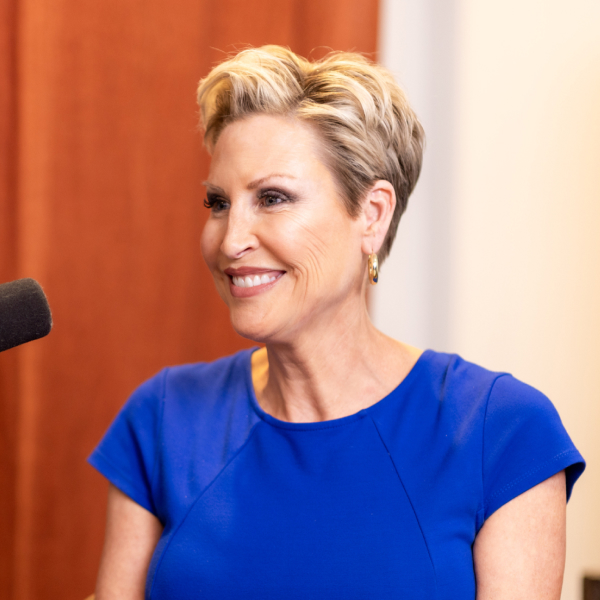 Jodi Brichan
So what we're looking at at Rion in our laboratory work with, we have a formulator on staff. I bet you do. Which is really fun to play with if you wanna.
You should come and play with us in I'd love formulations.

Dr. Grant Stevens
Is that in Mayo? In Rochester?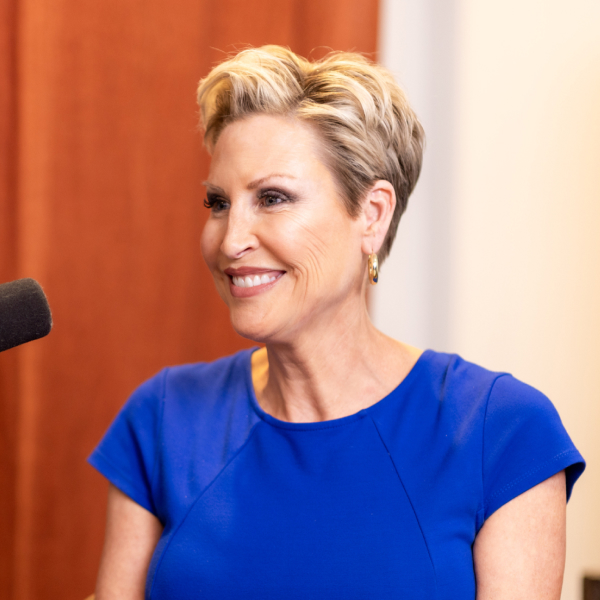 Jodi Brichan
That's in our Rochester. In our facility in Rochester. But with the formula later on, on staff, we're able to really try lots of different combinations and just as smart as these exosomes are, they're just as finicky.
Ah, they only like to play in certain environ. So that's why it's incredibly important is in as this science evolves, not only is the cell that you derive the exosomes from critical right, but the formula in which you put those exosomes in to make sure that they're healthy at time of use is also critical. You wanna keep 'em alive.

Dr. Grant Stevens
They're actually alive? Oh, active. Active, I was gonna say, they're not alive, are they?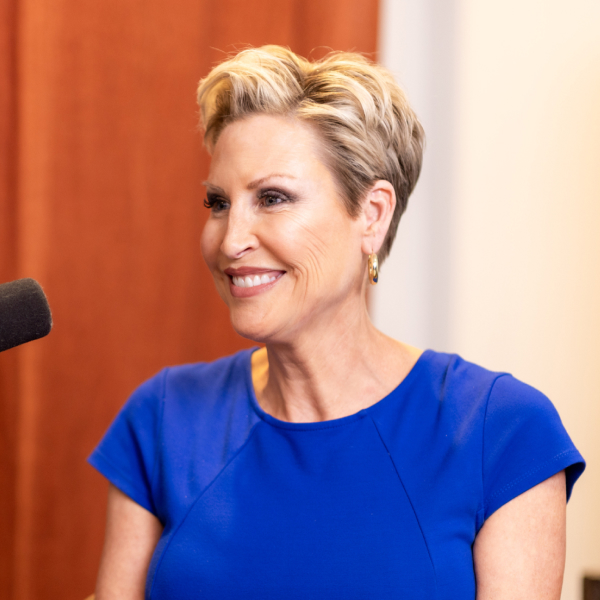 Jodi Brichan
No. So you wanna make sure they can give a shout out.

Dr. Grant Stevens
And that and transport that message. So what we put with them does matter.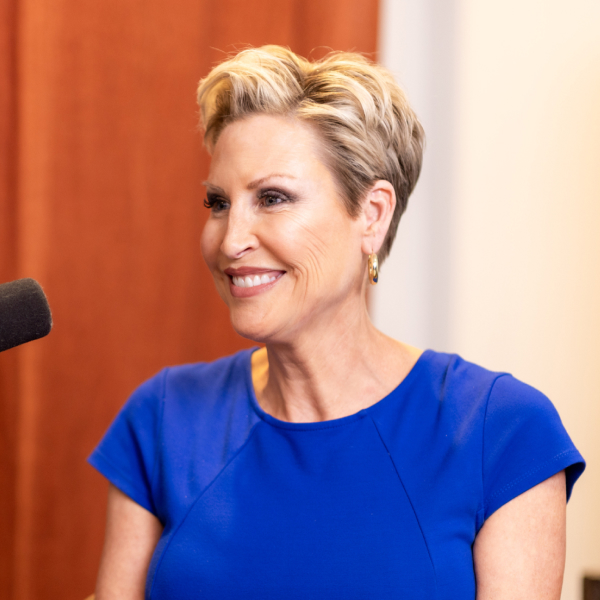 Jodi Brichan
It does matter. So we put in our research, it has mattered.

Dr. Grant Stevens
Okay. In terms of effectiveness, describe and penetration also? Probably. Interesting. Are you already distributing that to patients and to clinicians and so forth? Where are you at this point?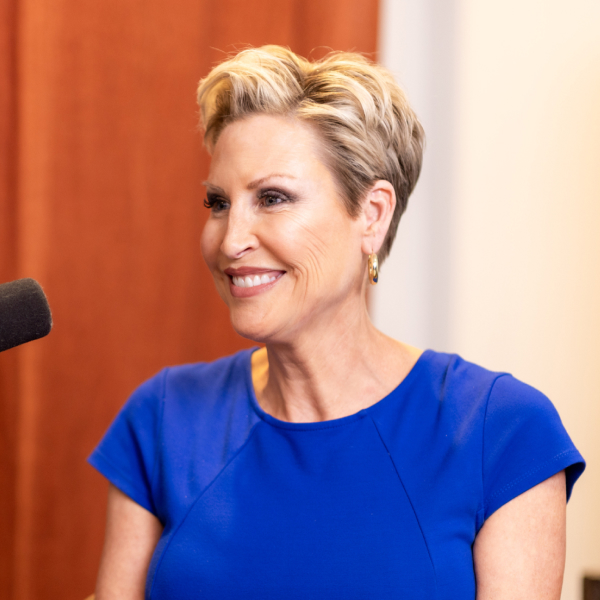 Jodi Brichan
Sure. We just launched in February. Just a small pilot with approximately 25 accounts. As of right now, we are interested in having, more participants in our pilots because we're just learning so much. And would really love to have a lot of the kinks worked out, per se, before we get ready for our larger rollout launch in the, towards the end of this year. And so if people are interested, if aesthetic practices are interested, they can for sure email us at [email protected]. And we'd be happy to follow up and see if this is the right, type of product to bring into a certain practice to pilot.

Dr. Grant Stevens
So rionaesthetics.com.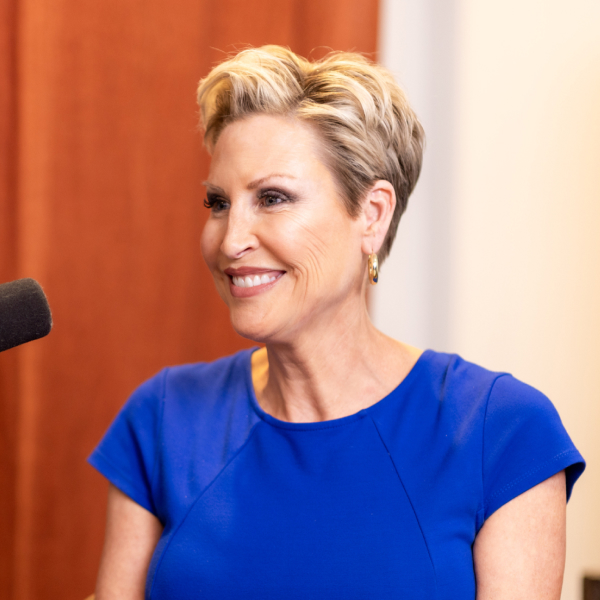 Jodi Brichan
Aesthetics plural.com.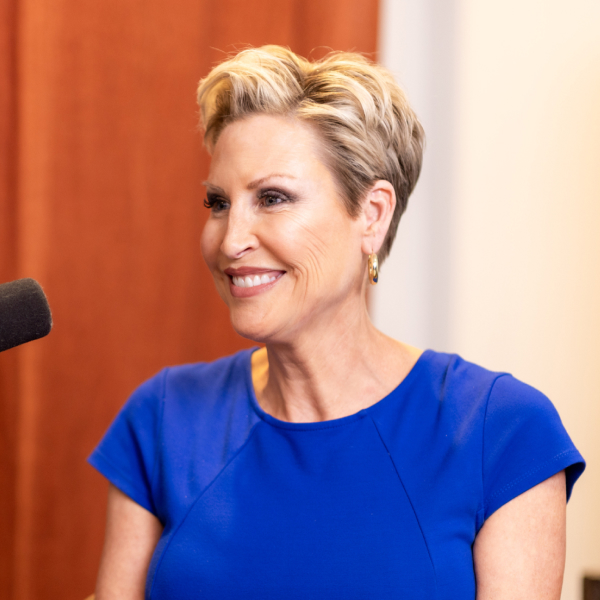 Jodi Brichan
Be happy to talk to any practices out there that are looking to bring some new innovations and really see how this particular skincare product could work in their practice.

Dr. Grant Stevens
And do you have sales reps or 1099 people or how does it work with Rion at this point?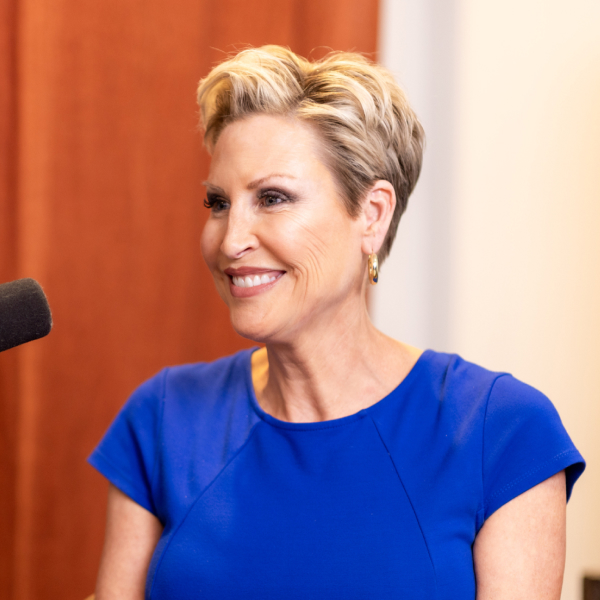 Jodi Brichan
So we're in the throes of we've just launched our series A funding round, and then we're looking to close that hopefully by the end of this month. And that's really generated towards most of our commercial efforts for the back half of the year.
So the first thing we'll be doing is looking to bring on some of those more expertise, higher science types of sales reps to help us with introducing this into offices. And so that most of those commercial activities are happening in the back half of the year once we close the funding round.

Dr. Grant Stevens
And this is primarily for the face, and face and neckj. And we have hair to look forward to.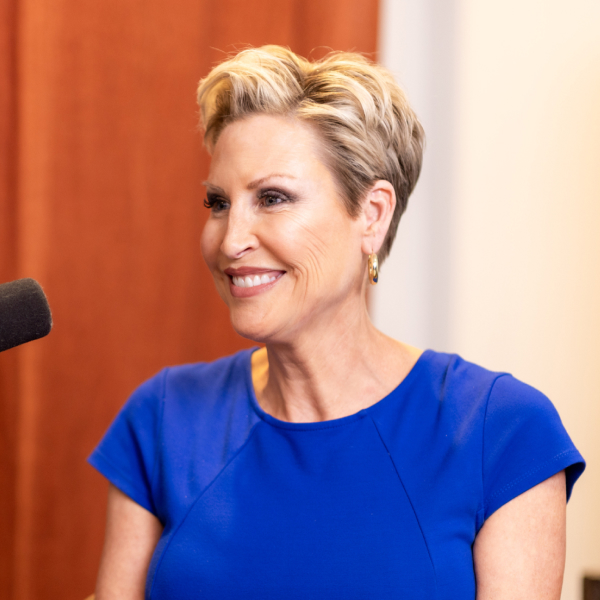 Jodi Brichan
We have hair to look forward to.

Dr. Grant Stevens
Are you gonna have a body product?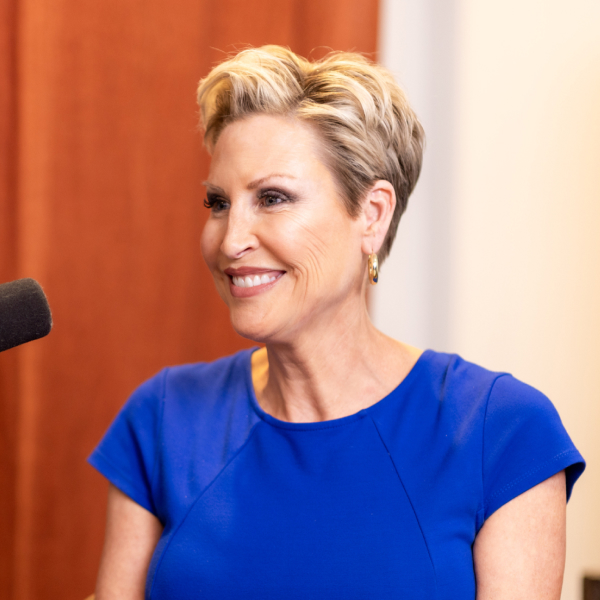 Jodi Brichan
We're exploring that right now. We're exploring that right now. As you can imagine, the concentration of exosomes really can have impact on price points and volumes of products. So most of our studies right now have been done exclusively on the face, neck and chest.

Dr. Grant Stevens
Okay. Where the concentrations are very high. And the area is small compared to the body.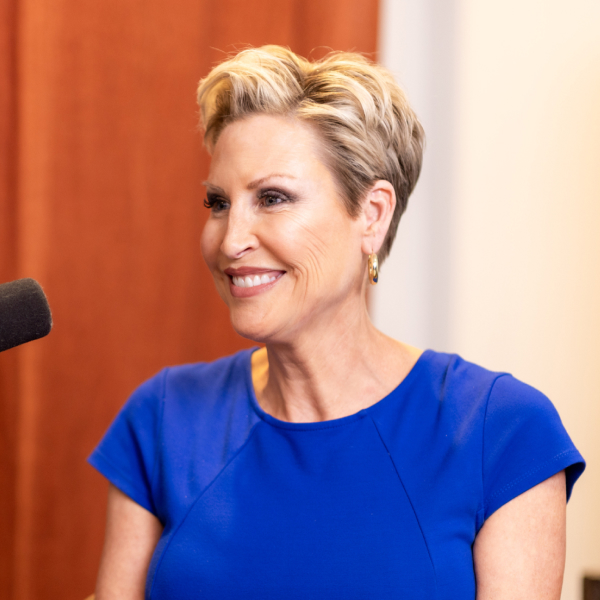 Jodi Brichan
That's right. That's right. So I could see where in areas where there may be thinning skin in elderly patients or that might get nicked up or wounded a lot.
This might be a fabulous product to use, for moving forward in that, but that's really where we're looking for providers such as yourself to get curious and really look at more proof of concept and see exactly where this product would be best.

Dr. Grant Stevens
Also, I think more science. Not suggesting that the Mayo isn't scientific. I've seen some of the data and it's excellent, but some split face things and some wound healing. More, even more than you have. And I've been very impressed of the quality of what you have. And not surprised given where it came from.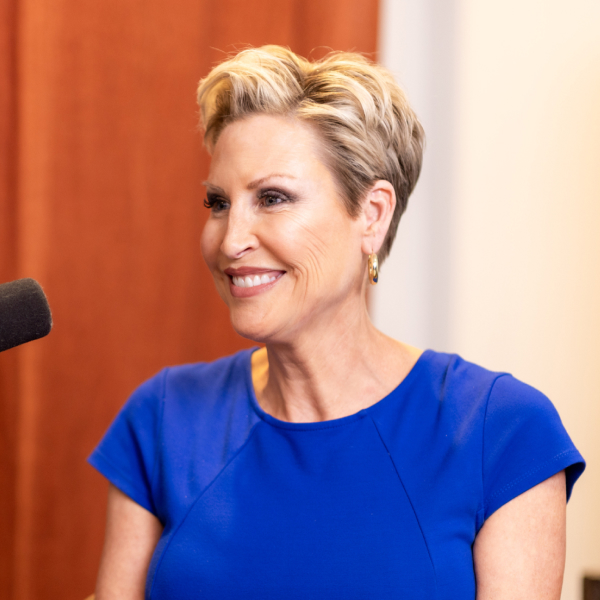 Jodi Brichan
Rion proper, which our parent company is looking at all of those biologic indications, so they're launch, wound studies they're launching. Then orthopedic, you can imagine how this would deal within joints or tendons. We're looking at it in cardiology.
We're looking at it in lots of, in, in infertility. Incontinence. Lots of different, more of the FDA regulated indications.

Dr. Grant Stevens
And it's still platelet derived exomes. Exosomes,and you're looking at all those areas. I'll be darn. And let's just take ortho for a moment.Would that be something you put in a syringe and put into the joint or the fracture?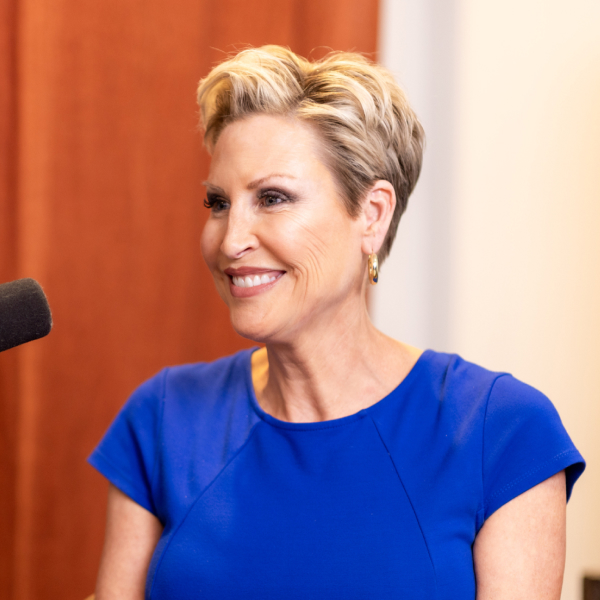 Jodi Brichan
Yep. So much like you've seen some of the hyaluronic acids have been used where they have, let's say, delayed maybe a knee replacement or a joint, they've put hyaluronic acid in there. That is the same type of theory that we're looking to explore in our clinical program is how could that help rejuvenate any soft tissue.

Dr. Grant Stevens
Cartilage too. That's amazing. Now, so you have a separate area within Ryon, that's Ortho for instance, so like a vertical that's ortho.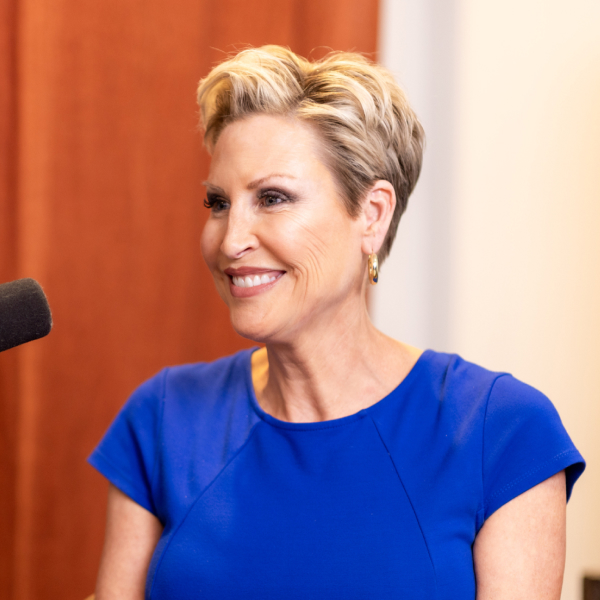 Jodi Brichan
That's exactly right. So all of our RX verticals the aesthetics subsidiary is the first subsidiary. We also have a equine subsidiary and those two programs are the ones that are, like the first to market. The other products that we have in research are currently all held underneath the Rion umbrella.

Dr. Grant Stevens
And is this umbrella or the Rion umbrella is that owned by the Mayo?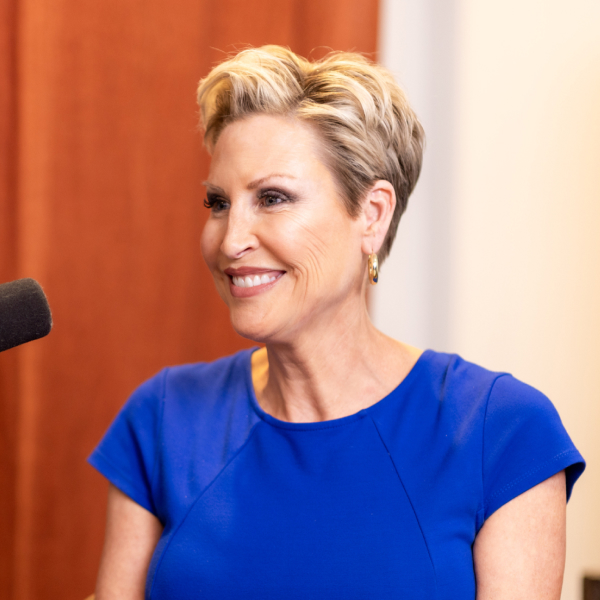 Jodi Brichan
Yeah, the Mayo Clinic has a large portion of ownership in the Rion Parent Company. And this is, like I mentioned before, it was really born out of the Mayo Clinic entrepreneur, employee entrepreneurial program. And I have found the more research I've done on academic centers that have these types of programs where they incubate, I call 'em like incubators.
They incubate a lot of the breakthrough technologies that they really facilitate their employees, their researchers, their physicians to get curious and to really find the next greatest thing. And the Mayo Clinic is no different. I was shocked at the rigor put in order to qualify as a type of company that they will spin you out as a startup.
It's far more rigorous, even what I've seen in the due diligence from venture capitals, raising money. So it's incredibly difficult to be selected, but once you are selected, they really help set you up for success in being the right type of startup. Do you need a more commercial partner?
Do you need a manufacturing partner? What is it? That you really need to bring your breakthrough technology forward, and in our case, it was really about developing this platform, technology that could be used in a wide variety of areas and from which we would seek out the necessary.
Partnerships where are needed or to develop a particular area like cardiology.

Dr. Grant Stevens
So you mentioned the series A raise. Was that for Rion in general or the aesthetic part of Rion Aesthetic?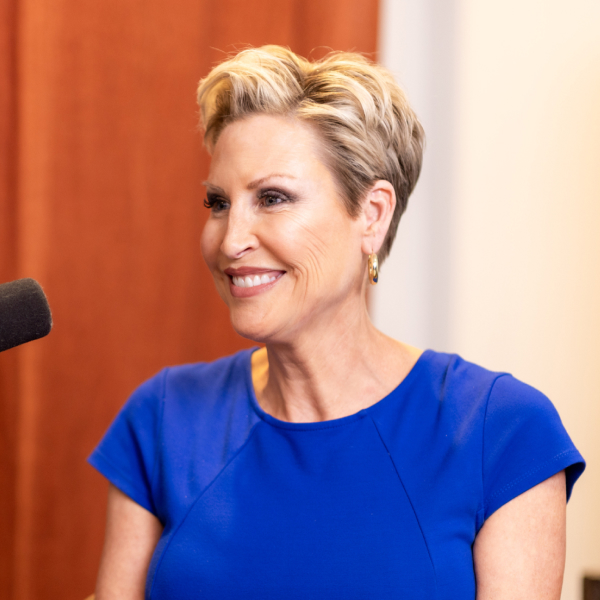 Jodi Brichan
Part of Rion. We're the first subsidiary to break out. And so this is to fund the breakout and the commercialization of our current available products.

Dr. Grant Stevens
I see. And how big is that and fund the research? How big is that raise?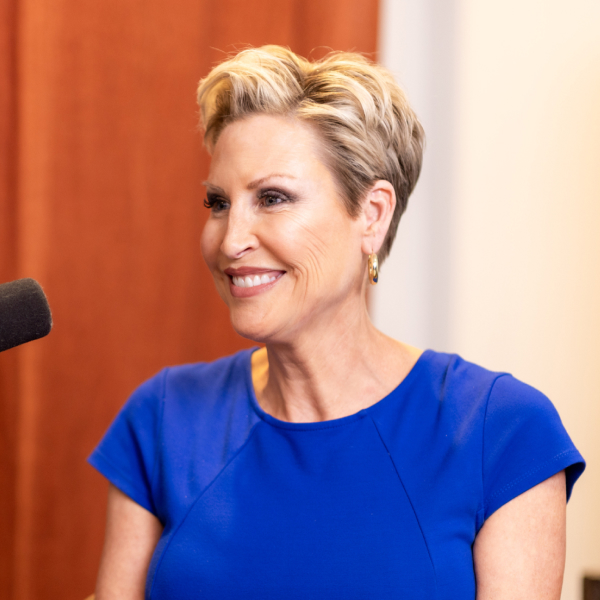 Jodi Brichan
That raise is 15 million.

Dr. Grant Stevens
Okay, interesting. This is very fascinating. Every day I'm learning more and more about exosomes. I know this is crazy and I think a year ago I didn't know what exosome was. I'm still trying to figure it out a little bit.
But I'm learning a lot. So if you had a crystal ball and you looked into it, what would you see for the next one, three or five years? I'm sure it probably has the word platelet derived exosomes in it, but you, but not just that, but I'd like to hear your thoughts about that. What's the future going to look like when you're on the show five years from now, or even three years, which is a lifetime. What's the, how will the world look different to the aesthetic world in particular?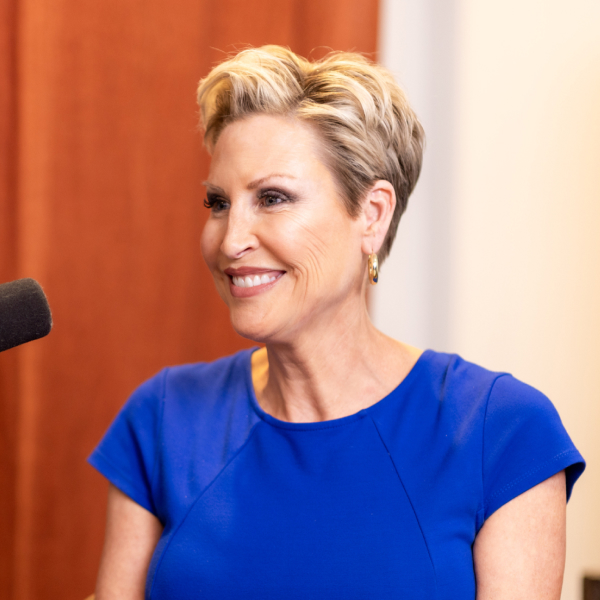 Jodi Brichan
So I think that what we're gonna see in the aesthetic world, we're gonna see what we're learning in longevity. And if you think about longevity as a category, okay and that's where regenerative medicine, I think is building a bridge from longevity to aesthetics.
So it's about living your life longer. The, in the manner in which you want toand how you wanna look and feel. And so regenerative aesthetics, I think will be helping to bring forward some of these newer breakthroughs on how the body can renew itself. In new and different ways that will be very natural, very subtle but will be that kind of like vitality for life that everyone is looking for as they age.
I don't mind aging. I just wanna age on my own terms. And so I think that this is where we'll start to see the regenerative side of medicine helping us to accomplish that versus some of the other techniques that. May or may not give us the results where we really think we look and feel like ourselves. Like our true selves.

Dr. Grant Stevens
And you mentioned longevity. Are we gonna live longer because of exosomes?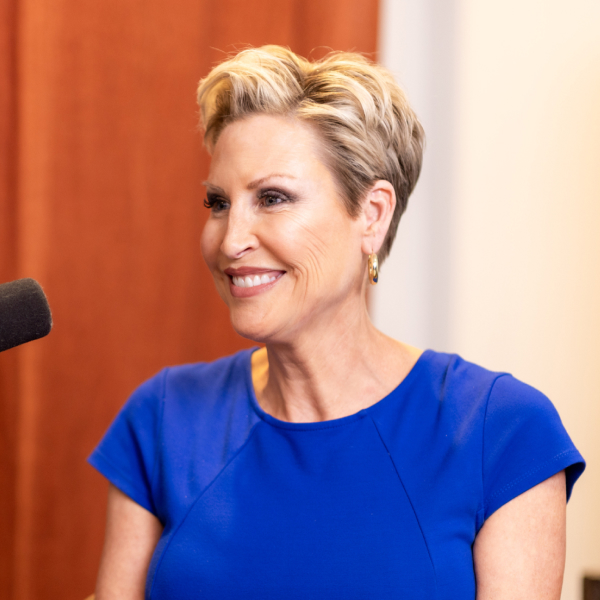 Jodi Brichan
I think the regenerative medicine space is. Built on the premise that of improvement. And what's interesting is that exosomes exist in a lot of different therapeutic areas and one of the, I think the most known areas is in the oncology area.
And so what they're doing in oncology is their engineering exosomes or they, they're putting in their backpack, different types of therapies in order to go in and message and deliver chemotherapy, for example, in a very targeted site, because these technologies are so nano. Very small, they can be very precise. And very accurate. And so many of the discoveries going on using exosomes right now are in the engineered exosome space and engineering them with various different other types of products and combination.

Dr. Grant Stevens
So they're not true biologics then. They're engineered exosomes. We can do that?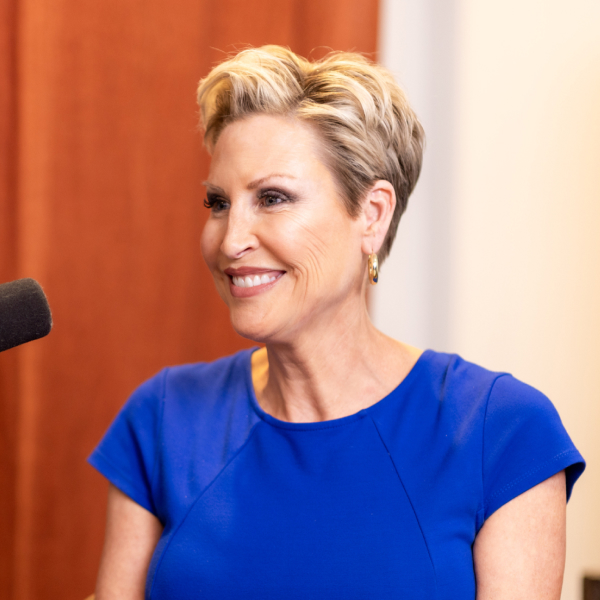 Jodi Brichan
Yes. So I don't know the technical term, but the FDA is going to call them. But there are non engineered and engineered exosomes and basically the difference is engineered exosomes have something else other than just the purity of the exosome in its natural state.

Dr. Grant Stevens
Is it your understanding that. that are engineered are actually non-biologic. They don't actually come from a platelet that they're made.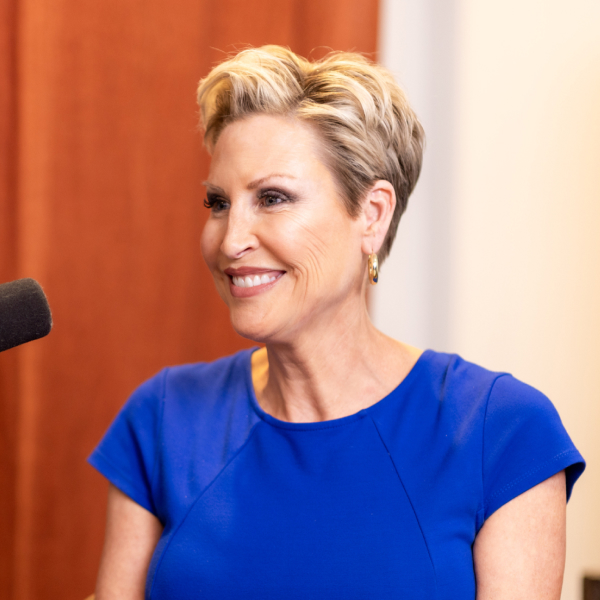 Jodi Brichan
They do come from a platelet. But then they're, think of it like being infused. So somehow being encapsulated and infused with an extra ingredient.

Dr. Grant Stevens
This is all so exciting. And you guys, as I mentioned, you won the prize, actually you won at the last two meetings I've been at. So Rion is certainly taking this whole space by storm.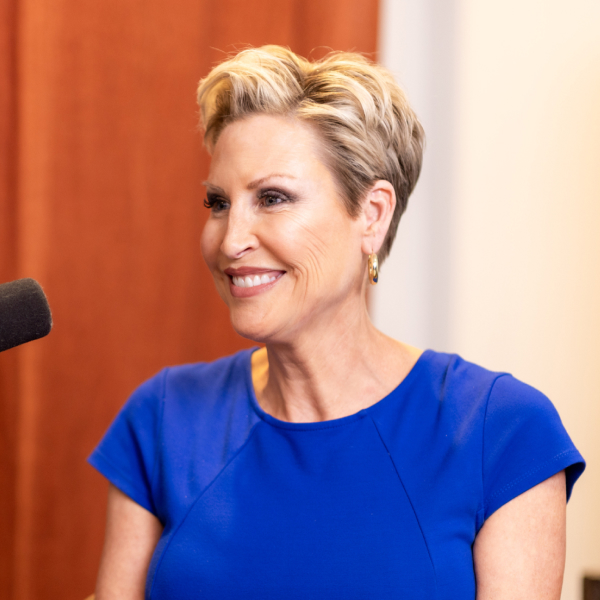 Jodi Brichan
I think it's a testament to the just, this aesthetics craves innovation. And what's been very exciting to see is that for so long it was always about tools and technique is how we've been training physicians in aesthetics, where now I think we're gonna start to see much of that science, even at the cellular level. Start to come back where it won't be as much driven about form and function. How does this muscle function? How does this, how can I sculpt the shape? But more about skin health and how we can facilitate skin health more broadly across the largest organ on our body, the skin.

Dr. Grant Stevens
It's a super exciting time, that's for sure. Turning back the clock and restoring our youthful skin. I'm in. I'm all in so well, I want to thank you for driving down from Santa Barbara to spend some time with us. I always love when I, and teaching us. About, I love seeing you also teaching us about not just exosomes, but Rion and I can't wait to hear all about it.
It sounds brand new and super exciting. So put me on that short list. I'd love to get called on by you or the people that are in the, in your organization. Absolutely. And share it with my patients and so forth. So thank you. Thanks so much you again, and thank you all for joining us today in this exciting episode of The Technology of Beauty, where I have the opportunity to interview the movers and shakers of the beauty business.
And as you saw, today was no exception. Thank you very much. Have a great day. Take care.
Subscribe to
The Technology of Beauty
Produced and co-founded by Influx, The Technology of Beauty is the podcast of renowned plastic surgeon Dr. Grant Stevens. Tune in to hear interviews with the innovators and entrepreneurs and who are shaping the future of aesthetics from the industry side.