Bundling Patient Acquisition with Patient Financing: A New Model for Aesthetics?
Ep. 58 - Dr. Tim Sayed
Aug, 2022
Want to be on the show?
With an economic downturn looming on the horizon, patients still want to look their best — but they might not know how to pay for the procedures they desire.
With his latest venture, Yes Doctor, Dr. Tim Sayed hopes to "optimize the market and lending rates for both patients and surgeons" by delivering fully qualified and financed patients directly to plastic surgeons.
The rare plastic surgeon who is also versed in computer science and a licensed scrum master, Dr. Sayed sees other aesthetic financing solutions not as competitors, but potential partners in a shared platform for expanding lending opportunities while decreasing customer acquisition costs.
Find out about all this and more in the latest episode of The Technology of Beauty.
---
Full Transcript

Dr. Grant Stevens
Welcome back to the technology of beauty, where I have the opportunity to interview the movers and the shakers of the beauty business. And today is no exception. Today we have the privilege of interviewing Tim Sayed, who's come all the way up from the San Diego area. And we're gonna get to know about his new company.
He's a fellow plastic surgeon and an entrepreneur. Tim, welcome to the show.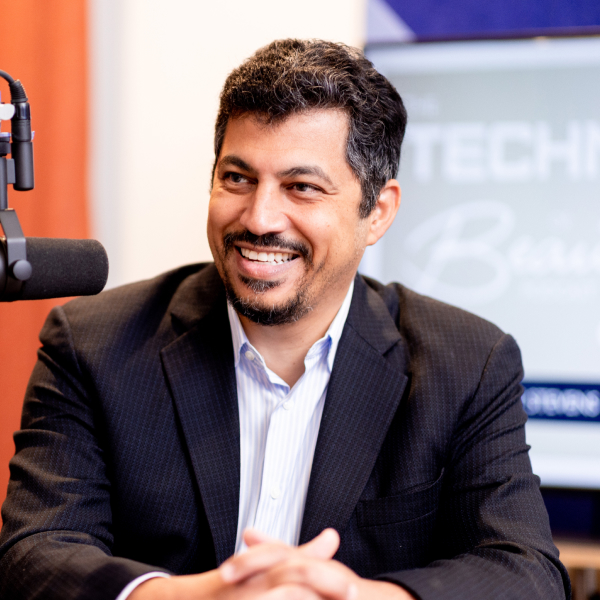 Dr. Tim Sayed
Thanks so much for having me. I really appreciate it. It's great to be here.

Dr. Grant Stevens
It's a pleasure to have you, and thank you for making the drive up. Absolutely.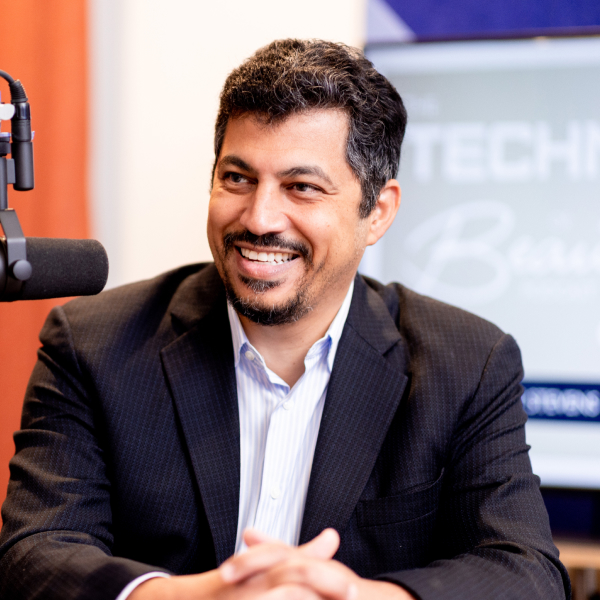 Dr. Tim Sayed
I wouldn't miss it.

Dr. Grant Stevens
So first, let's start with this. Where'd you go to school? Where'd you grow up?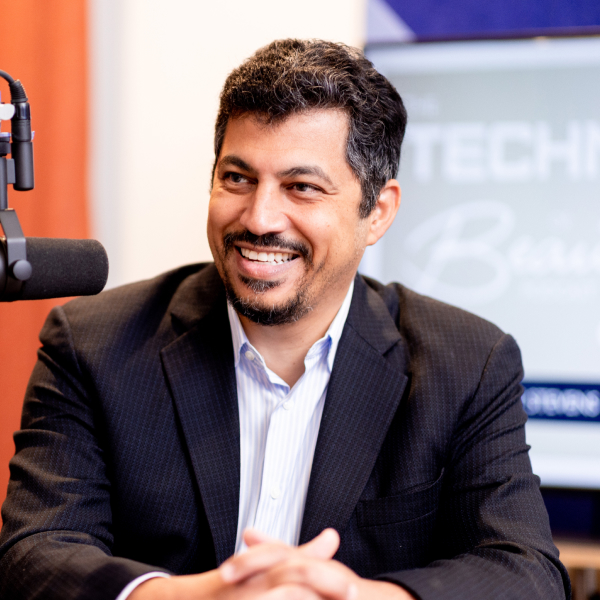 Dr. Tim Sayed
Yeah, so I was born in Egypt. My parents came to the States for graduate school. So first part of my life was spent in Providence, Rhode Island. And then we moved to Salt Lake City, Utah, where actually most of my formative years were. We then moved because my parents were in the oil industry, so we moved to Texas.
So I graduated from high school in Plano, Texas. And then I went out to the Bay Area for college and medical school. So I went to Berkeley and then UCSF for medical school. I then went to the East coast for my general surgery residency at the Massachusetts General Hospital, and then returned back to UCSF for plastic surgery.
And then if that wasn't enough, different places to have spent time. I moved out to South Florida for about 12, 13 years where I joined a group practice in plastic surgery and worked with them for about almost 10 years. And then I started to get this entrepreneurial bug, and maybe I went through midlife crisis, you could say, and decided I wanted to explore some other, extracurricular activities related to. My profession as a plastic surgeon and as a physician, but taking advantage of some of my other interests and backgrounds.

Dr. Grant Stevens
So I want to go back a little bit cuz I'm curious, so you trained at UCSF in plastics?
Who was your chair?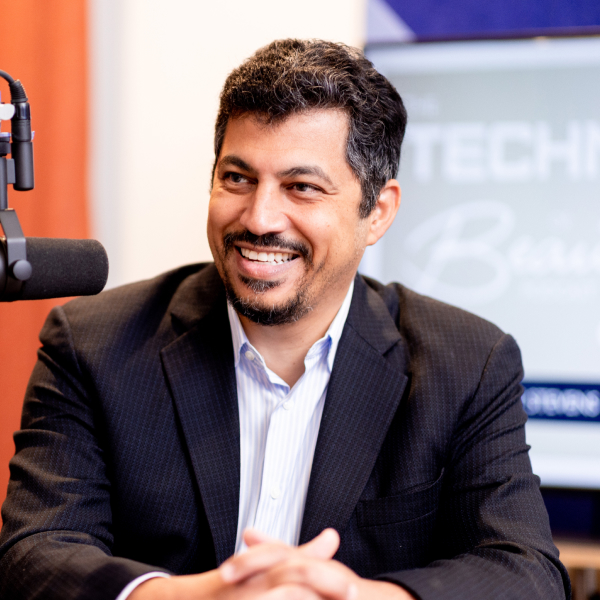 Dr. Tim Sayed
Dr. Mathis.

Dr. Grant Stevens
When I was a med student, Steve and Dr. Nahai. Both were just starting. They had just finished their residency and they were working on their macu. a flat book. And I did the cadaver preps for them and they would come on Saturdays. That's amazing. And Steve actually was an attending at Barnes Hospital wash you for one year before he went up to was it Michigan for one year before he...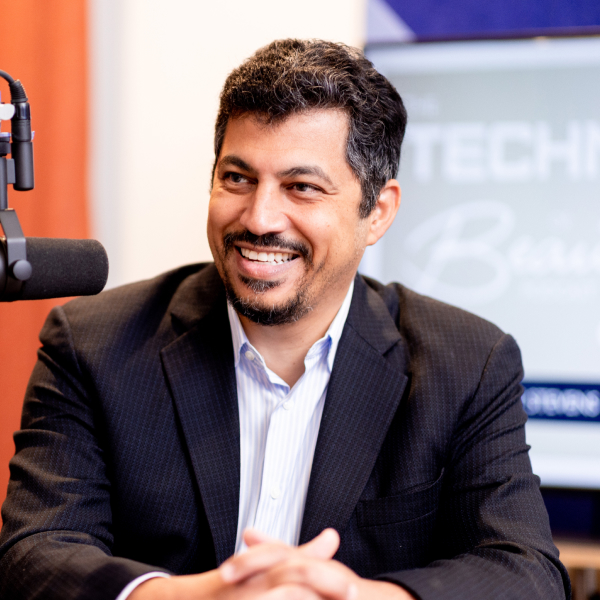 Dr. Tim Sayed
I think so. And then he came back. Michigan.

Dr. Grant Stevens
And then he went over to UCSF. Yeah.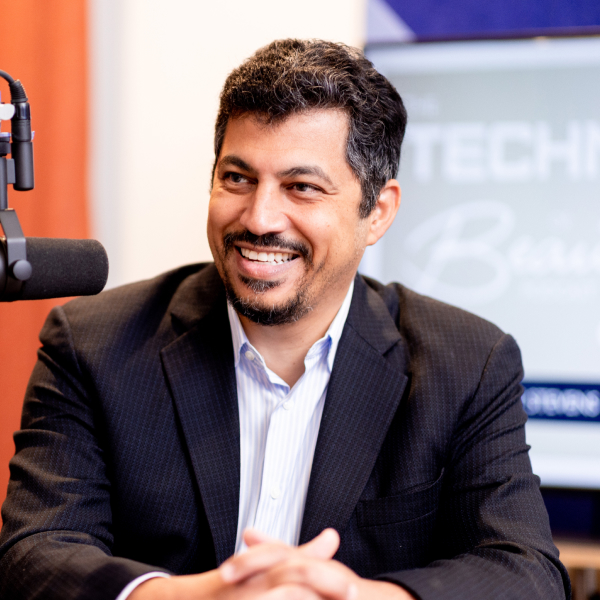 Dr. Tim Sayed
It's a small world of course. Dr. Nah ha's son was a resident with me and. And of course I know David Mathis very well. Yes. And so this, it's, that's one of the wonderful things about our profession is that there's this sort of, community, everyone's one to two degrees of separation, both among our colleagues and also with our colleagues in industry and, in with the various companies that support our industry.
That's what I think is great. What you're doing here with the podcast is that you're really bringing. Members of these, disparate parts of our community and really having this dialogue.

Dr. Grant Stevens
And as you say, we're all related in one or two separation degrees of separation. I want to go back to Florida.
Sure. You said South Florida, so what part, specifically what city or what area?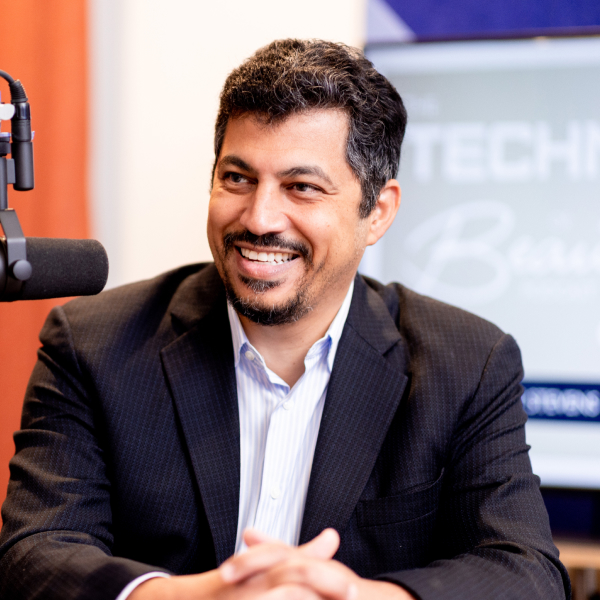 Dr. Tim Sayed
Yeah, so I joined a group practice in Palm Beach County. Palm Beach. Called plastic surgery of Palm Beach. And it was, it was really a great. Proving ground coming out of residency because we had a, it was a large practice.
We were on staff at, eight hospitals. We did a mix of reconstructive and aesthetic surgery and it was a great environment to learn. In a chaperoned way about the business of plastic surgery, but also how to stay out of trouble, take good care of patients to figure out what lane you want to be in, cause I think we, we get trained so broadly in plastic surgery and there's so many different things we can do. And we are the most general of general surgeons. We can do everything, we can operate all over the body and, old and young and. All genders. And that environment was really good for me.
And I had moved there really for, personal life reasons as much as professional life reasons at the time. And and the, and like many people, both of those scenarios just evolved and changed for me and because I was there in South Florida, I then when I was looking at some of these.
Entrepreneurial opportunities. I would say that at the time I was what I call a want entrepreneur. Want to be an entrepreneur, but haven't really taken any real risks, like always being comfortable, of hedging those risks. And so I actually did an executive MBA program at Kellogg.
They have a campus in Miami and that was very convenient to still be working. And

Dr. Grant Stevens
Kellogg has a campus in Miami? Yeah I thought it was. No. Oh, I didn't realize that. Yeah, I was reading your cv. So there was actually a campus there, right?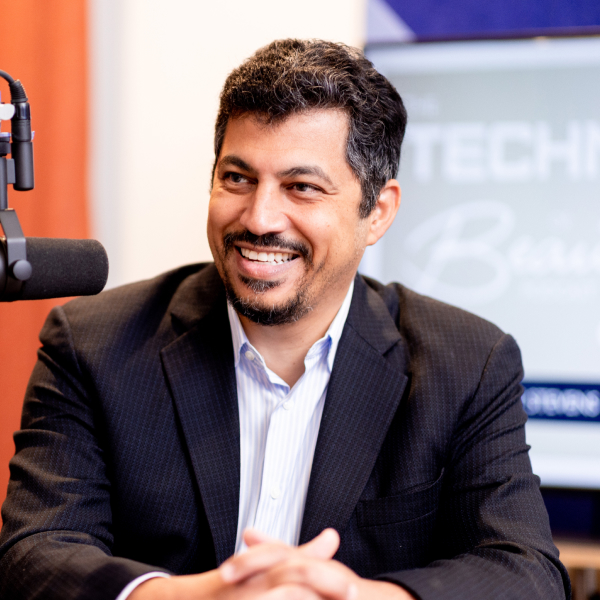 Dr. Tim Sayed
So it was great. It's, one hour drive down, spend a long weekend with classmates who would come in from Ukraine, Columbia, Venezuela, all around the United States. And we would meet every month.
And then we had some live-in weeks, so we spent some time in Chicago, some time in Hong Kong, and some spent time in Israel and Germany and Toronto. So it was a really great again, another community that I, consider myself fortunate to be a part of Absolutely.
This sort of business community that brought a lot of perspectives that we don't necessarily see when we're in our little silo of, even though we have a broad specialty, we get very siloed in thinking my whole life is about selling my time for money, and how much business can I do?
Per hour of my work. and in many ways that's as, as it's a service oriented, profession that we're in. That's no different really from being, other valued service professions like being a plumber or, or a carpenter or where you or an attorney or where you basically have to say, I think that my service is worth this.
I've invested the effort to try to be among the top of my peer group. I think I deliver a better service or a better product. And you should, place faith in that. But at the end of the day learning from people who are in other types of businesses where they have scalable models, for what you and I do, and you're obviously involved in many entrepreneurial ventures.
You're, you're a lot of my generation and the generation following me in plastic surgery obviously look up to you and the things you've done. And as a, as an example, how you can be a very successful clinical plastic surgeon, but you can also avail yourself of the opportunities to get involved with industry and to, and it really starts with just opening your mind to networking with people.
And so the the motto of our MBA program is Think bravely. And I really like that because for many of us, we're not necessarily. accustomed to wanting to be that brave as a surgeon, right? You want be conservative and you want to be safe. Of course those are, those are prime directives. So for me it was really eye-opening.
And then, I had a technology background from my undergrad degree was electrical engineering, computer science, and I had Okay, always been very interested in, computer technology, medical devices. And I had done that with the idea that I wanted to be a surgeon. I got bitten by that bug when I was a, a junior high student in Utah and the artificial heart program was going on.
At the University of Utah. And I come from a family of engineers primarily. So I wanted to use this kind of engineering, science, or technology to help. The human condition and my interest in cardiac surgery started at that point. But then once I had my rotations on plastics and cardiac and my surgical residency I just felt more of a, I think a kinship with the plastic surgery and, surgeons and their work-life balance and just the creativity really to me was was compelling.

Dr. Grant Stevens
So when you went to med school, if I would've asked you what you're gonna be when you grew up, you would've said a cardiac surgeon.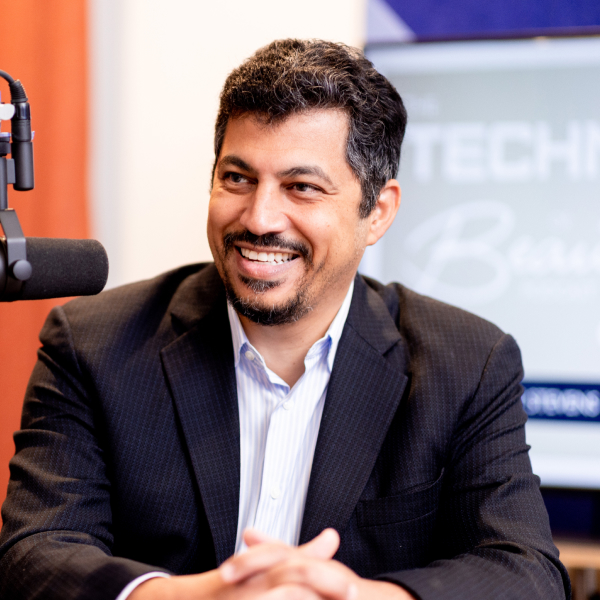 Dr. Tim Sayed
Yeah, I had done some research in a cardiac lab at UCSF and and it I'm still very fascinated, obviously by the technology and the physiology and the orchestration, the cardiac surgeon is the sort of orchestra conductor of all these moving parts in the or.
And but, I wouldn't say that I had the best I would say role models in, in, in going through those rotations compared to the experience I had with, people like Dr. Mathis and Bill Hoffman at UCSF and then Dr. May and Andy Lee and others at MGH when I was a general surgery resident there.
And I, I've, I'm very fortunate I had the opportunity to operate with, Steve Mathis, with Jim May, with Harry Bunky, Gil Grading or all these, great leaders in our field. because of these opportunities.

Dr. Grant Stevens
Academic giants. All friends of mine. And mentors of mine.
Yeah, actually that's fantastic. I've just learned a bunch that I didn't know. That's fantastic. So there you are in Florida. Yep. And you leave Florida and you move to Southern California. What were you thinking? Yeah, 13 years in new practice, you're at what age at that point?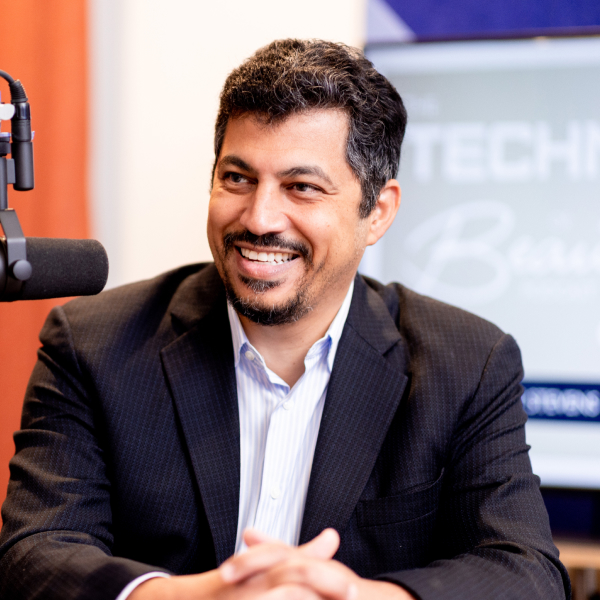 Dr. Tim Sayed
45. I was about 45. Yeah.

Dr. Grant Stevens
You're 45, you wake up one morning, sunny morning in Florida, and you say, I'm moving to Southern California. What possessed you?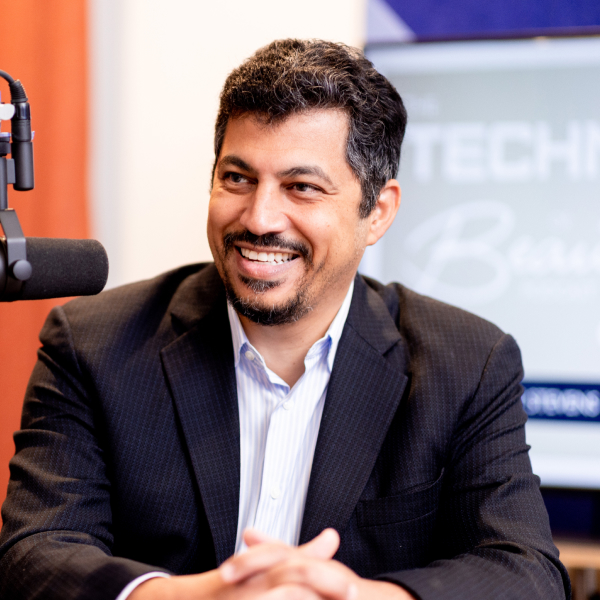 Dr. Tim Sayed
Yeah, not exactly. It's obviously, it wasn't tax time or I would've probably not made that move, but no, I actually, it wasn't quite that linear. I, when I was about 10 years into my career the opportunity presented itself to get involved again in this kind of technology sector.
One of my friends who's a practicing dermatologist who also trained at Mass General, and he had joined a really big dermatology group in Palm Beach. And then he co-founded Modernizing Medicine, which is now the leading EMR and practice management software solution for dermatology and top ranked, in a number of other specialties.
And they approached me to build the plastic surgery vertical with them. So I actually looked at that opportunity and I said, it's gonna require a certain amount of commitment. So that actually required that I leave the group that I had been a part of for almost a decade, and spread my wings a little bit and, I'm really glad I did it.
It forced. Tick stock of the things I wanted to try to do, like in my forties and not look back on my forties and say I could've done these things. And I just chose not to just play it safe. And so I actually worked a couple days a week with ModMed. I built their plastic surgery product.
I'm proud to say it gets ranked every year by some of the, publications that review software as the top EMR for plastic surgeons. And I've also, I'm obviously an investor there and invested in Symplast, another leading EMR and this kind of linear pathway of taking the first leap and a new door opens is really what energizes me about entrepreneurship.
And I, I got that product to a point of maturity. I felt, and then I was approached by a colleague of mine who has now passed away, but he was a physician, entrepreneur and an anesthesiologist turned entrepreneur.
He had developed a clinical analytics software platform. Many years earlier and had actually sold that to a leading health insurer. And they had been involved also in building the infrastructure for Google Health, which was a product ahead of its time actually. And he said, I know you're interested in the technology stuff, you've been doing the EMR work.
We'd love to have you join our new venture where we're gonna try to take, all the kind of information that we were taking for clinical analytics, for healthcare claims data and EMR data. But now we're gonna bring in genomic data and, wearable data and social graph information and see what we can really learn.
Patients as people and all of the things that drive their health and their illness, and create value for payers and provider groups accountable care organizations and so on. So I came out to join that company. That's really what, that's what brought you out to San Diego? Yeah.

Dr. Grant Stevens
So you came out to join the company, right? And did you give up clinical plastic surgery?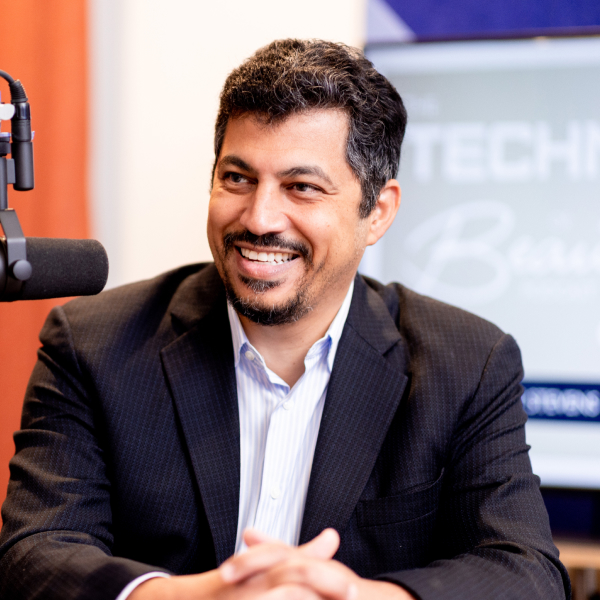 Dr. Tim Sayed
Not exactly. I I took a somewhat of a sabbatical. I was actually still going back to Florida periodically, like every, six weeks or so I'd go back and I'd had some patients lined up, yeah, a couple cases and some of my established patients for follow ups and then there was a period of maybe six months where I really wasn't doing surgery and.
Sort of get a little nervous about getting rusty, yeah. You think that it, and it is riding a bike, you worry that you're gonna fall off the saddle, not be able to get back on. And as the, this, the more recent company interpreter as it was, we were reaching an inflection point that we were either going to very successfully exit to our strategic investor, which was Centene.
It's the largest Medicaid insurer in the country. And they were investing in us and they were becoming our first enterprise customer. And we would either deliver well for them and they would acquire the company, or we would fail entirely, which is always that risk when you're involved in an entrepreneurial venture.
And either. It was gonna be time for me to get back into either a new startup or, resume a more of a full-time clinical practice. So I put the wheels in motion to start a solo practice while, we were in the last year of as an independent company, it interpreted and it got acquired and.
And that was nice to be a part of. I wasn't a founder, so it wasn't, necessarily the economic life changing thing that sometimes look for as part of a, the advantages maybe of a successful startup. But I had a piece of the company, it was nice and then, but moving out to California really was priceless for me because I met my wife out here and we have two beautiful little kids.
And I look back at that move out here as the best decision I ever made. And how long ago was, that was 2015 that I came out here. And the company was acquired I think in 2000 around 17 to 18. So I've had this practice now for about five years. And it's a solo.

Dr. Grant Stevens
Are you a solo practice? [Yep.] And you started another business?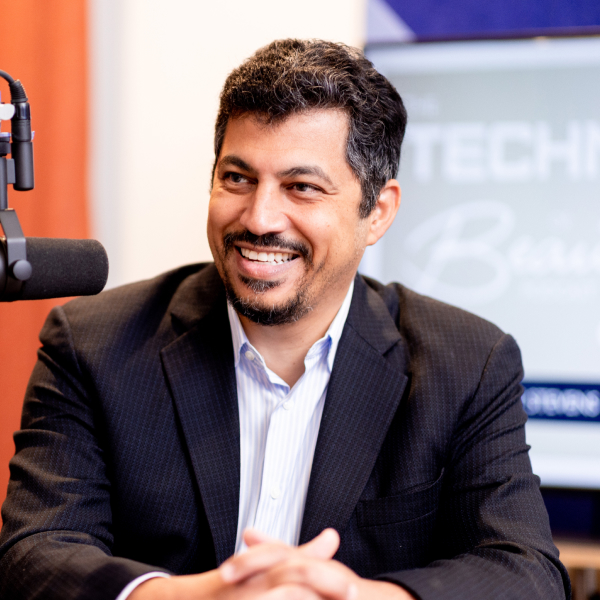 Dr. Tim Sayed
So I've actually been involved with a couple of other startups. The one we're here to talk about today is called Yes Doctor. And it was through some of these, again, these relationships. So I had a business school colleague of mine who said, A couple of friends of mine who are serial entrepreneurs, they've both had successful prior ventures they are in Southern California.
They're looking to start, they've actually laid the groundwork to start a patient financing and acquisition platform. And they need a subject matter expert who's a plastic surgeon who understands the business side from the customer vantage point. And she said, I also know that you've done some work in the technology side.
You can of speak the language. So when I was at Modernizing Medicine, they actually, I got certified in, I dunno if you know what this is, but as a scrum master, it's like a, one of the roles in software development. Help teams know how to prioritize, which things to work on for the next couple of weeks.
And that's a scrum master. That's called a scrum. So they have this thing called Scrum where it's like a huddle. So you're doctor scrum master, right? actually have a certificate for it and it at what it means is really just that I I learned a lot being involved in these companies about.
Even though I'd had a computer science background, I hadn't used it in 20 years and the whole landscape had changed. So I could not code myself out of a cardboard box until I re, resumed and learned some things. And I learned about how people think about how to prioritize the development of products that serve.
The needs of their customers, right? So there, there's this whole movement in software design around what we call user-driven design, which like being an anthropologist and going into the workplace of your customers and see what it is that they're, what are their pain points? What are they trying to solve for?
And how do you develop solutions that will solve it better for them than the existing solutions, or maybe there are no existing solutions. So that, because I could speak that language and knew a little bit about finance from the mba, which I again, didn't know really much about. I could BS my way through finance discussions, but I couldn't really read a p and l or a balance sheet the way I think I can now.
I think I just had a right, the right combo maybe that they were looking for. And so we they brought me on board as a co-founder and our premise is really that we are a financing driven customer or patient acquisition platform.

Dr. Grant Stevens
Now explain that to our listeners because we have financing companies. And so I want you to compare and contrast, we have a number of them out there, PatientFi, Alphaeon CareCredit and so forth. So that's traditional financing, right? I'm sure they all have different nuances. If you could help our listeners and myself compare and contrast what you offer versus say those, could you do that for us?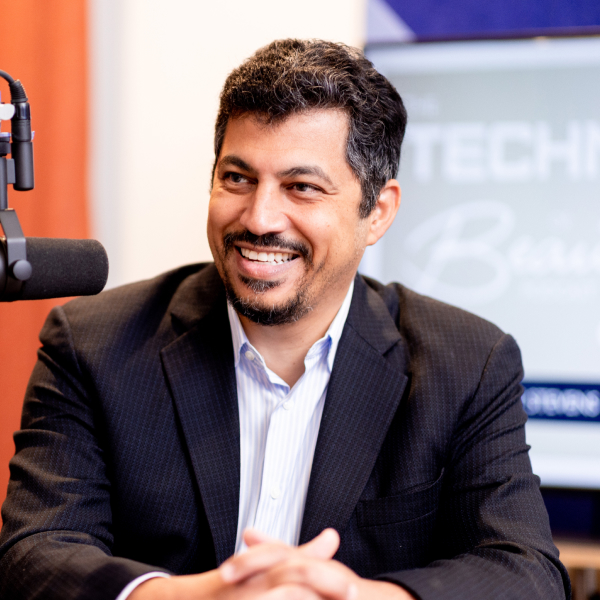 Dr. Tim Sayed
Yeah, great question. The patient journey when a patient wants to have surgery with Dr. Grant Stevens, right? There are different ways. Arrive at that decision. Some of that is they know what procedure they're interested in, but they're not really sure what's involved.
How much is it gonna cost? Who are the best doctors in my community? Am I willing to travel to, to go to the best doctor period for this procedure? By reputation or, by patient testimonials. So there are platforms that do that. There are platforms stay real self and other Yes. Patient acquisition platforms where you can go online as a pa as a patient and say, I wanna find out who does a great breast augmentation right in the Los Angeles area.
And your name will come up there organically in part because of just. Reputation and content that you've created. Partly maybe if you have ads that sponsor and pay for that give you prominence and get you results on search engines. And then the testimonials of your patients out there who put reviews on Google and other things.
And so there are various ways people can learn about you, but what they don't know often until, and you don't know until very late, often in the consultation process, they've come, they've made an appointment, they've seen you in the office. Then they get the quote for surgery and there may be some sticker shock, right?
They say I knew that you were one of the top, maybe you are priced a little bit more, but I don't know. I gotta see if I can afford this. How am I gonna pay for this? And then they begin the financing portion of the customer journey. Okay? The patient journey and people fall out of the funnel at that point.
And at that point, you. As a surgeon, as a business owner, you have essentially paid a cost, both in time and actual potential cash outlay for advertising. And you know what acquisition I'm talking about the acquisition cost, right? And in our industry, the acquisition costs can range from a, 150 to, 300, $500 depending on the competitiveness of the market, the procedure of interest.
How many people are looking for that and what terms are they using that get you the best results? So somebody might look up breast implants, another person uses augmentation. Another one is boob job. And those are all the same thing, but they, those terms may have different levels of authority or different levels of of hit rate for you.
And so your customer acquisition cost is a blend of. Channels that you spend on your website, your marketing company, that all plays into how much it costs to get a patient in the door, right? That patient value to you. Their customer lifetime customer value will depend in part on what they're coming in to buy and how frequently you can sell additional services to them by keeping them, as part of your community of patients.
And so for us, as a surgeon, I participate with some of these financing platforms. I offer them I'm an investor in Alphaeon, right? I, many of us participated in investment opportunities out there. So they're good companies, but they're essentially banks, right?
They're banks that offer loan products. I don't view them as really patient acquisition platforms. I haven't had really some of these other companies tee up a patient. And say, here's a patient that we've pre-qualified. We've pre refinanced, we've helped you do some of the heavy lifting and your staff do some of the heavy lifting of Teaching them why you're good for this procedure and making sure that they're not just tire kicking and maybe wasting your staff's time.
I know some of my colleagues say nobody's really wasting my time as long as I get 'em in the office. We can promise sell, we can sell them something, we can sell them some skincare, we can sell them a laser. But I'm not sure I believe that. And so our premise is that you are, we are helping deliver pre-qualified.
Financed interested patients who are farther down the funnel and we're potentially opening up the top of the funnel by expanding lending opportunities. So we actually,

Dr. Grant Stevens
So are you marketing to the greater audience?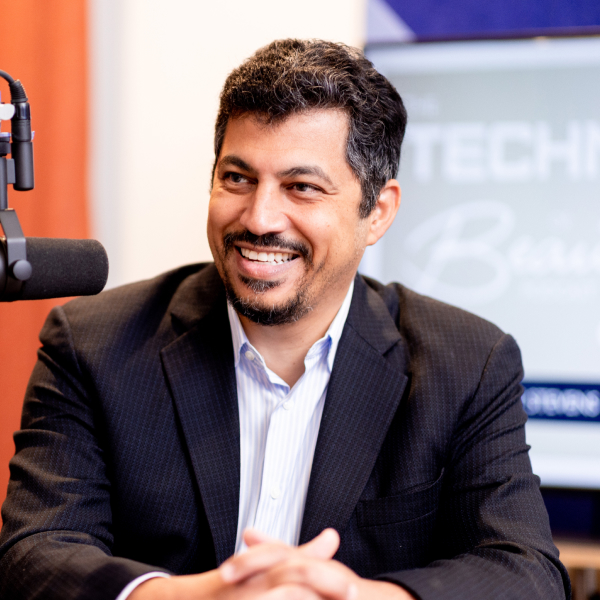 Dr. Tim Sayed
Yes. So one of the things I think where we're different is we're actually marketing to bring the patient to the, into the top of the funnel.

Dr. Grant Stevens
So you're both patient acquisition and patient financing together.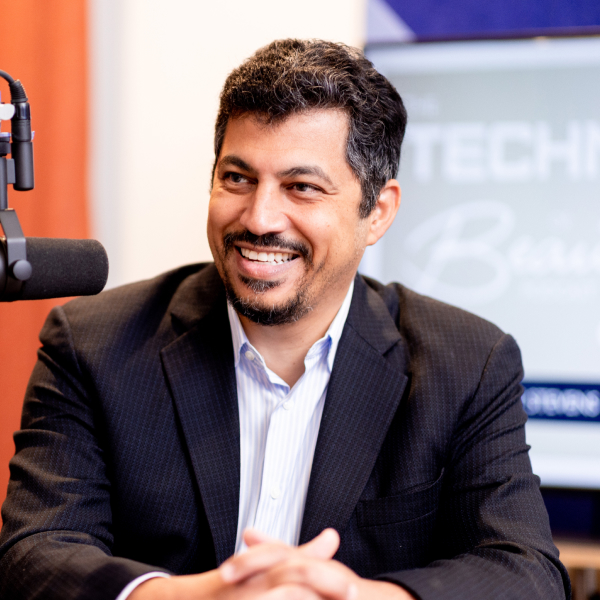 Dr. Tim Sayed
And the way I look at it is, if you have time in your schedule for, some surgeons obviously have long wait lists, but we all have patients that fall off the radar.
Sure, the case gets canceled. You now have unfilled capacity. you basically, like I said earlier, we're basically selling our time for money. And how you, how do you do that as a plastic surgeon, you can either charge more per hour of your time or you can do more things in an hour.
Okay. So if you do two best or work longer hours. Or work longer hours. Exactly. So it's a cost of volume profit model that's just very well established for service in industries. And so when you have an unfilled slot in your schedule, that's an opportunity cost. Yes. That you are paying, that you're not generating revenue, and you have fixed costs because you have an office to support.
You have people that your mouths to feed basically, rent to pay and so on. So unfilled capacity, especially when you're in a high earning level or you have a business that delivers a highly valued service is a better way to put it, really to the customers, the patients. You deliver a very highly valued service.
So for you to not be able to deliver that for an hour or two, every couple of weeks is denying people access to you and it's denying you business growth. right? Business opportunity. So we believe that essentially for the same, if you want to call it a tax, it's really, there's a financing fee of course.
And that's how businesses that are in the business of lending for care or lending in general, make money on fees, either on interest that they charge. The patient that they're lending to, right? Or financing fees that they charge to the vendor, the provider. So when, in the case of a credit card is maybe very low, 2.73% to you as the provider is the vendor of the service, but they can be very predatory, rates for the consumer, 27, 30% rates starting to go up.
That's that's difficult, but, for you it's a little bit easier for you to. Accept that you're gonna pay a 3% tax, if you will, on your patient buying your service because of the convenience of the financing that's provided by, say, American Express, with the lenders that lend specifically for care, we, the market has proven that it's willing to accept a higher financing.
They have products, 7%, 9%, 11% depends on the length of the interest free period for the patient. What are the terms that are favorable to you versus the terms that are favorable to the patient? Those are in conflict in a way. Yes. And so part of where I think we're also different is we believe not only are we delivering a patient acquired and financed for, for a rate that's competitive to the banks that are only delivering the financing, but that we are also, we're creating an an opportunity to actually optimize almost a marketplace really to optimize the lending rate for some doctors and some patients that may mean give the best rate to the patient or give the patient the rate that gives them the lowest monthly payment, even if it's gonna result in more interest to them.
But maybe for another loan, it's give them the rate that gives them the lowest, the longest tail of zero percent, highest haircut to the surgeon, but fills that spot in two weeks that you have unfilled.

Dr. Grant Stevens
And Who makes that decision? Do you make it as a company? Does the doctor make it, surgeon, does the patient, or is it a combination of the...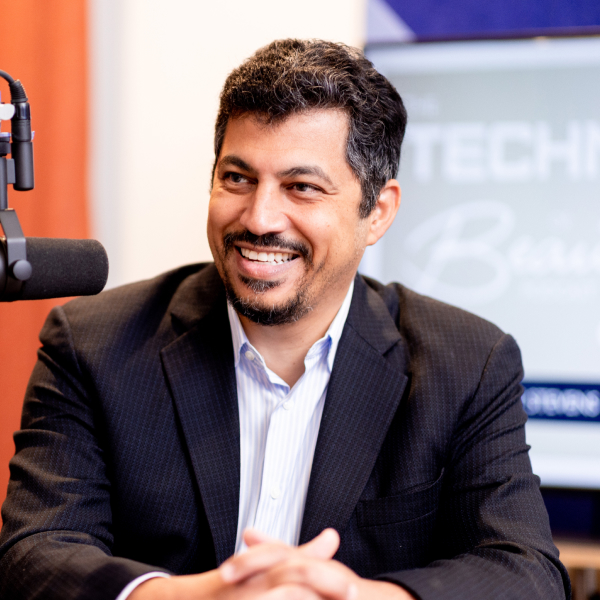 Dr. Tim Sayed
So it's a combination, right?
The surgeon has to accept certain, Products, right? Just like we do today with lenders. But we believe that some of these other lenders, rather than, you asked me a question, how are we different from those companies as competitors? And I don't necessarily see them as competitors. I see them potentially as partners.
Okay. They could actually, the way a lending tree for mortgages says, we can lend our own money or we can have Quicken Loans and, bank of America and other companies actually lend through our platform or acquire their patients their, not their patients, their customers through the platform.
And this allows somebody who wants to buy a house to learn who are the good realtors, what are the best houses I should buy? What houses can I afford and who's gonna gimme the money to pay for it? Loan me the money, not giving me the money.

Dr. Grant Stevens
So in this case it might be a facelift or a breast augmentation.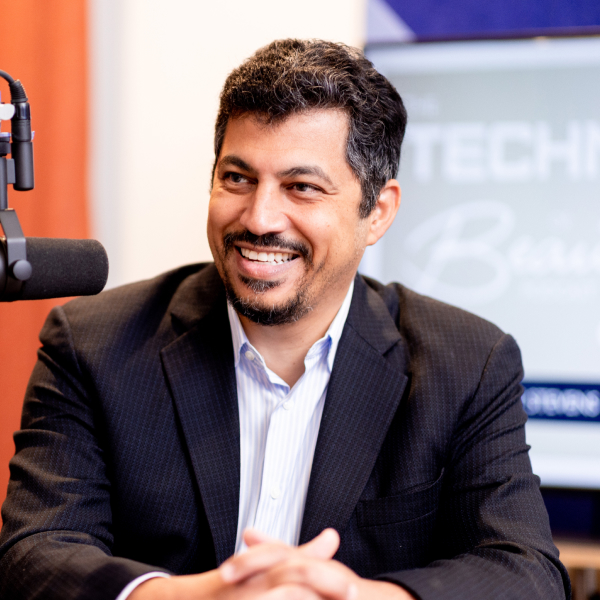 Dr. Tim Sayed
Right. So we think that by putting that entire patient journey together, that's, work, help you acquire the patient, finance them for you, give them the price transparency, help you have authority to educate them. We think that full stack approach on the funnel is a differe. And we also see that we can introduce ourselves though through partnerships, either with the banks coming onto our platform to offer products through us, or conversely introducing our financing step in say, the real self workflow.
Without saying too much, I, we've had conversations with some of these companies and they're moving forward I think in a really optimistic way and. And I think that like I've had a profile on RealSelf for many years and it's created some value for me. I think that's a platform that's looking to modernize further and expand their markets.
And we think things can be very synergistic with some of these other companies in the space. That makes sense.

Dr. Grant Stevens
Yeah. Tom Seery was on the program, the technology of Beauty. And been a long fan Longtime fan of Tom and his company. So maybe you would partnership or you would partner with something like Tom.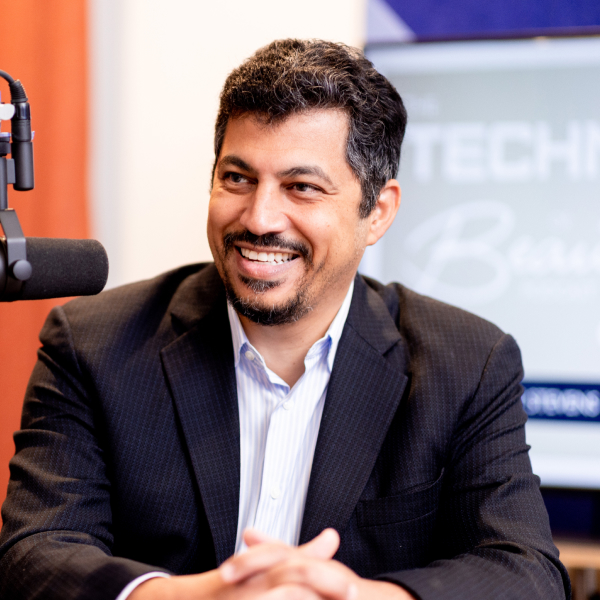 Dr. Tim Sayed
So we've talked, Tom and I have talked and our team has talked to the leadership the current, in-house leadership there. And and long story short, we think there's a great way that we can, we don't have to replace RealSelf. We don't have to go and necessarily go up head to head with RealSelf.
Likewise, we don't have to replace. CareCredit or Alphaeon. Burger King didn't replace McDonald's. Pepsi didn't replace Coca-Cola and there were Burger King and McDonald's for years before those Wendy's. And now there's a Shake Shack and in and Out and, all these other, companies that provide services and products that consumers appreciate and that's the American way, we have choice.
So you can, you don't have to be a monopoly. In fact, that's, we consider that un-American, right? But we break up monopolies like we're trying to do with, some of these tech companies out there or that was done with, at and t.
Because we believe that healthy competition, a rising tide, raises all shifts and it's goods for the consumer. It's good for the consumer. It gives them choice and it helps give them pricing arbitrage as well.

Dr. Grant Stevens
So as a plastic surgeon listening to this and watching this program, what would you say to the plastic surgeons? As opposed to the consumers? I'm gonna ask you about the consumers.I get the consumer piece totally right. You're providing financing and they're, and an acquisition, they're finding you, right? They're finding off the docs and so forth. What's in it for the surgeon?
Besides, obviously a patient that's financed, can they trim some of their patient acquisition costs?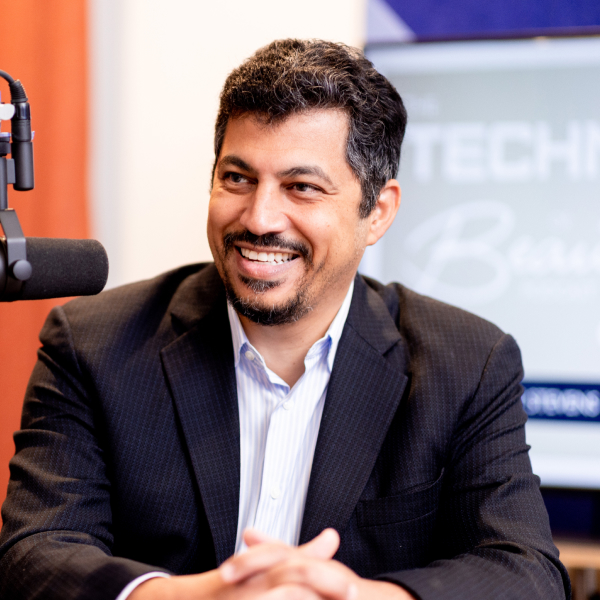 Dr. Tim Sayed
That's our premise. Exactly. I didn't mean to cut you off.

Dr. Grant Stevens
Yeah Run with that. I'm curious. I'm sitting here now. I'm putting my plastic surgeon hat on, right? Okay. I'm the plastic surgeon and I'm coming to you. You have this model, this business.What's in it for me?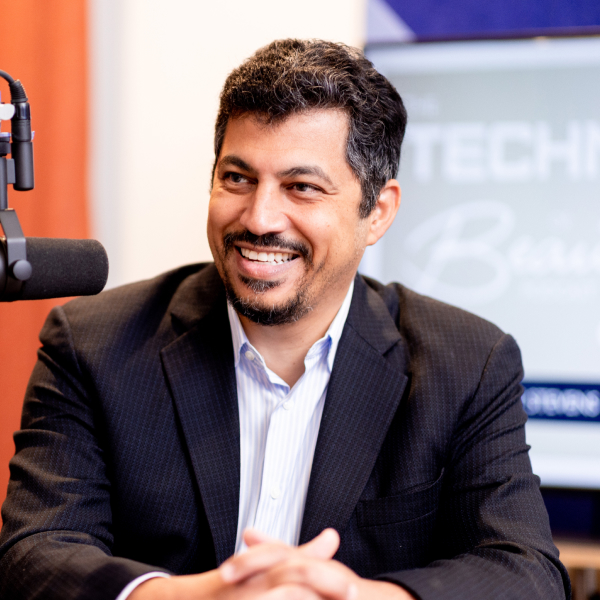 Dr. Tim Sayed
So we have a couple of concepts here. One is you, if you look at the like we talked about earlier, the cost to acquire that patient, if that's, say, 3% of your sales price for the procedure that they're buying, okay.
It actually works out even better for things like, laser packages and, my Elevate and treatments like that, that are the three to $6,000 kind of range, it's actually a really great economic model, I think where you can see the value. Because if you're spending $300 to acquire somebody for, let's call it a $6,000 so that's 5% procedure, so that's 5%.
And then you have to, and then if that patient chooses to finance and you happen to participate in financing plans today that are offered by the incumbents
Multiple Speakers
credit cards, what if they're in credit card? On our credit card?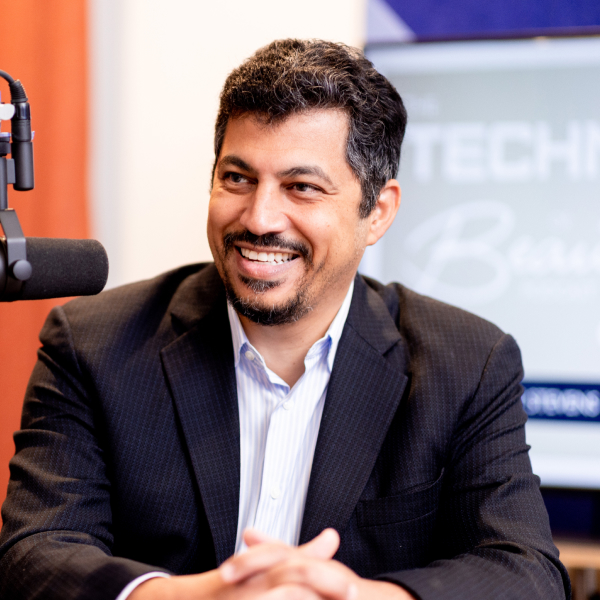 Dr. Tim Sayed
That's 8%, 3% right there. So that's 8%. 8%, right? So if we acquired that patient and you paid us 8% it's neutral to you from the standpoint of cost, the economic cost, if they do anything, if they don't do cash, if they do any of the other financing platforms with anything other than their pure credit card rate, you're gonna be paying more than that 3%. You're gonna maybe pay 7% on top of the 5% that you paid to acquire the patient. Now you're talking about a 12, maybe 13% acquisition plus financing bundle.
And if we beat, there's arbitrage there for you right away, right? And you're bringing the patient to me. Correct. That's the idea.

Dr. Grant Stevens
So potentially, hypothetically, I could be sitting there not doing any marketing and you're bringing a patient to my office.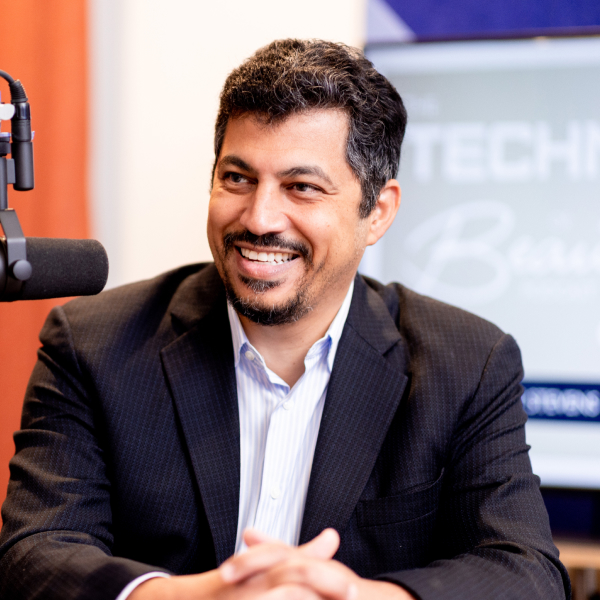 Dr. Tim Sayed
We think so. We have to spend money on customer acquisition is where.

Dr. Grant Stevens
That was my next question. So you get this, whatever it is that you charge the provider me.But you have to market your services. You have to acquire the patient now.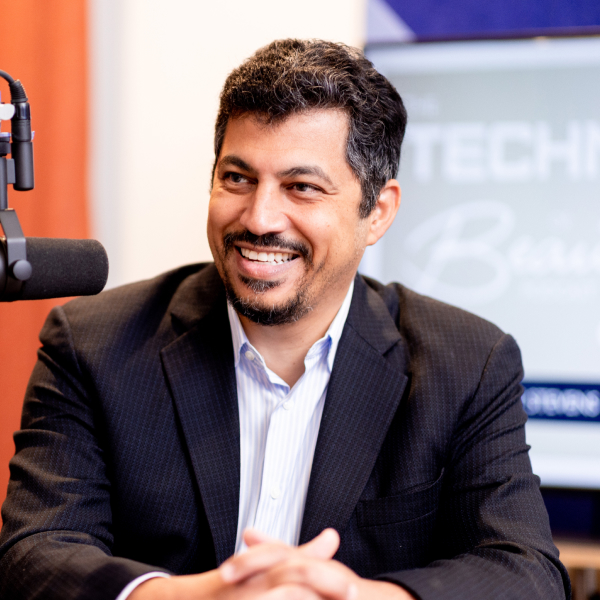 Dr. Tim Sayed
And so that's the heavy lifting. That's the risk, right? That's the risk that you know, in this model is maybe we don't do that any better than people are able to do it for themselves, or we can.
Better rates for doing that. We think we can do that. Our, we have a team of people who have great expertise in that. We have one of my co-founders is a quantitative finance guru. The guy, basically, he left ubs I think it was where he was at the foreign exchange, hedge desk essentially, and started his own.
He basically at. traded four x and credit swaps and other derivatives that are premised pure, basically on the notion of the time value of money and how to make money on that spread. And he did that very successfully. And he could've just stopped there, but he's serial entrepreneurs, people have that bug you, you can't stop.
So we think that there's a value there. And then the other part of it is the capacity argument, right? So if we can help you fill the unfilled capacity, in fact, we actually have some intellectual property on on some of these concepts that we're filed and are I think I'm very excited about.
I think the idea that if you look at what we do today as plastic surgeons to fill our capacity, maybe you don't have to do this, but I find myself sometimes, if that patient, remember that patient we saw, she wanted a face. The price was a little high. I got a gap in my schedule. Now, in three weeks, call her up and call her up.
Tell her we'll give her that a thousand bucks or 2000 bucks off that she wants. It's an ad hoc discount. The difference between that and going through an acquisition and financing platform is that I have now published to her that I'm willing to discount my services. So there's a kind of information transparency.
And that's good in a way because you don't want to be hiding costs from patients. You don't want, we don't believe in baiting and switching patients. So you're transparent either way. If you charge somebody $10,000 for an operation and you're getting a 10%. Fee for that because you've used a financing platform, so you're getting $9,000 rather than 10.
The patient is paying 10,000 plus their interest and what have you. The price to them is $10,000. And you told them that's the price. You are actually just taking, you're accepting that you're willing to take less than that net. The difference is if you discount it to 9,000 because you wanna win them for that open slot, you're netting the same.
But now the price to the. Published knowable price has actually come down. You've basically raced yourself down a little bit to the bottom, right? And we all will do that at Hawk at times for the unfilled capacity. But what about a system that can actually help through some automation and some human effort, help bring those patients in to fill the capacity.
Airlines and hotels do this all the time. absolutely you, and you could try to wait till the last minute to get, an air, a plane ticket or to get a hotel room, and sometimes you get the last minute deals, right? You get these deals where it's I can't believe I got a room at this hotel for 30% less than normal, because I went on the price line.
Flip side is you're like, I need a flight tomorrow and all I can get are these $2,000 tickets. Which is, we don't really, we don't do that. At least I hope my colleagues don't do that. Where you price gouge somebody because of now their urgency. But it's this model of really what's the value? based on urgency and unfilled capacity. How do you optimize that? And you can optimize that for the provider. You can optimize it for the customer or you can try to figure out best fit algorithms. So we've actually done a little bit of research on, so this is a concept called matching markets.
And actually Alvin Roth, a professor at, he's, I think he's a, he's tenured at both Harvard and Stanford. I think he's at Stanford now. Won the Nobel Prize for this. And it's the notion. When there's a market for products or services where price or perceived quality are not the only metrics that determine value and the final selling price, okay.
You or the final, or not necessarily the selling price, but the the likelihood of closing the transaction and having a successful deal that both parties say we're happy. Okay. There are types of of transactions where it's not governed the same way as the traditional economic model. For example, he was called upon to revamp the way residency matching is done.
Back in the old older days, you started the match. You, he they went to him and they said, we have this problem that people get offered this, take it or leave it. Job offer. So Mass General offers you. Take an intern job with us. You have two weeks to answer and you're like, but I'm thinking I might want to train at Hopkins or UCLA or somewhere else and my interview isn't for a couple of weeks.
The rolling admissions concept that we still have for medical school is in some ways flawed that way because, some students might feel almost compelled, forced us to accept an offer cuz it's a burden in the hand, right? Because maybe their dream school and, they're not supposed to collude and talk behind the scenes.
I was on the admissions committee of my medical school as a student, and I'd never got any private information that this student actually already had a slot at Harvard or whatever. But, there was this con, maybe urban legend that kind of went on behind the scenes.
That like, when they knew that you were holding a spot here, then we don't have. rank you that highly or we can move on past you. And you might be like, I'm holding that spot cuz it, they offered me at first job market is the same way. Sure. Yes. I might, they might wanna work for you.
And they say Dr. Stina Marina is not hiring right now for this role. but somebody else, somewhere else in, in the Santa Monica or LA area has the job open. And maybe that's not the practice I really wanna work for, but the job is, Yes. So seal burn hand, which you just said, right?
Right. So when the, when that algorithm was changed for the match, it was the notion that you have people who want slots and people who want people to fill those slots and are offering the positions, and how do you match that so that hopefully most of the people here get what they want. And these programs get who?
And sometimes it works out great. I matched my number one program and they, presumably, obviously ranked me in their, top group of people. But that doesn't happen for everybody. And it might not have happened to me either, and but doing that system, they thought there was more parody.
There was less asymmetry of power in the transaction. Another example is kidney transplants. You might need a kidney to hope you don't, if, God forbid you need a kidney transplant, you might have a sibling, but they're not matched to you. And maybe I need one, but I have a sibling who's not matched to me and maybe a third person has needs a kidney transplant, but their sibling is matched to me and my sibling is matched to you, and your sibling is matched.
And so they help this daisy chain kind of, so there it's, you're matching among providers and consumers of a scarce resource. And you're trying to figure out how do you do that algorithm so that the most people get the most value out of the ecosystem. And so that's where we think this idea of capacity optimization, a more profitable customer acquisition and financing experience for you as the doctor makes sense.
And the surgeons who've invested in with us they, I think they understand this. And in many cases they have what I would say, excess capacity, not necessarily because that, that surgeon has excess capacity, but maybe they have an associate they've brought, they brought on.
Why did they bring on that associate, right? , they brought on the associate because, grant Stevens is booked out for a. the patient and these patients come in and say I, I think I'm gonna go to somebody else because I can't get in with Dr. Stevens and I want the surgery in the next six months for whatever reason in my personal life.
There's a wedding in a year or whatever.So you scratch your head and you say well, how do I not lose that business? Cause that's a revenue gen. Those patients want me, I don't even have to market to them. they actually want me, but I can't fulfill the, right? I can't fulfill the demand, right?
So I'm gonna bring somebody else on who can help fulfill the demand because my brand is strong enough that even if it's not Grant Stevens doing the surgery. They know that your delegate, your trusted associate, even your fellow, you know that these are people that you've given the stamp of approval that has authority for the patient.
The patient says, I'm willing to trust if they're good enough for Dr. Steven. Then they're definitely somebody I can trust. And what you've done there is you've almost doubled your capacity. You have an associate, you now can do twice as much surgery. but in, in many of these practices, that new associate is not busy right off the bat.
And so they have, now you've had, you have 200% of your original capacity, but now you're meeting 130%, you have all this unfilled capacity of the associates time. So I've had investors, surgeons who've come to us and said, this is gonna be great for my, my new gal or my new guy.

Dr. Grant Stevens
I'm curious, you say investors are, do they invest in your business? So what is, what do you mean by the term investors?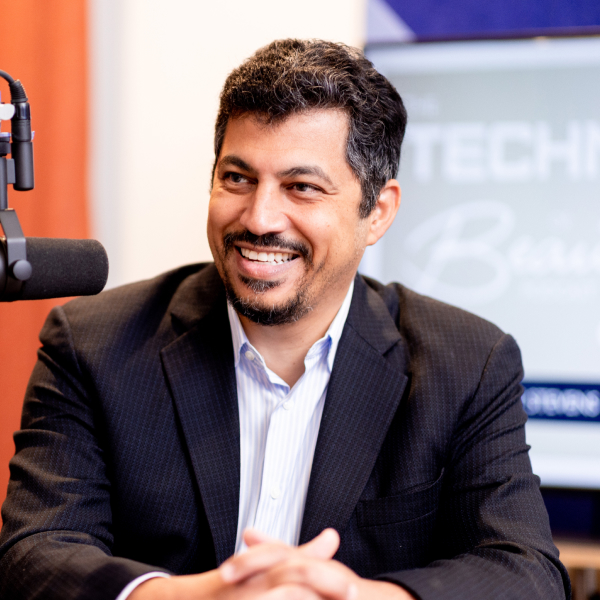 Dr. Tim Sayed
So we've raised initial, like any startup, we've raised capitalto support operations. And actually we're opening around to, to raise lending capital because there are two parts of this. There's the, there's the lending money that we fuel our loans with, and where we're trying to. After we've proven the concept with enough loans, we're already getting inbound interest without really any marketing yet of patients wanting to, get financed or some of our surgeon partners who are e-blast their patients and saying we're piloting this new platform.
I'll give you an example. Dr. De Bernardo very busy practice. He piloted with a co, an e-blast to his patients about a non-surgical. Treatment package and on the first day he got something like 12 or 13. Patients of his who went to our website to start the process. To finance for that procedure.
For that procedure.

Dr. Grant Stevens
Interesting. But is he an investor into your business? Yes. Yes. Is he part of the financing model? Is he putting up money?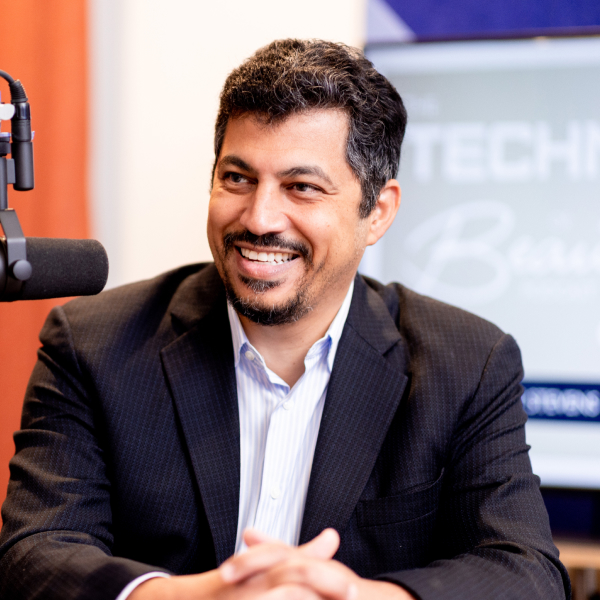 Dr. Tim Sayed
Not to finance. No just operate operating capital. We have a whole workforce of software engineers and, offshore engineers that we

Dr. Grant Stevens
Can a surgeon use your services without being an investor?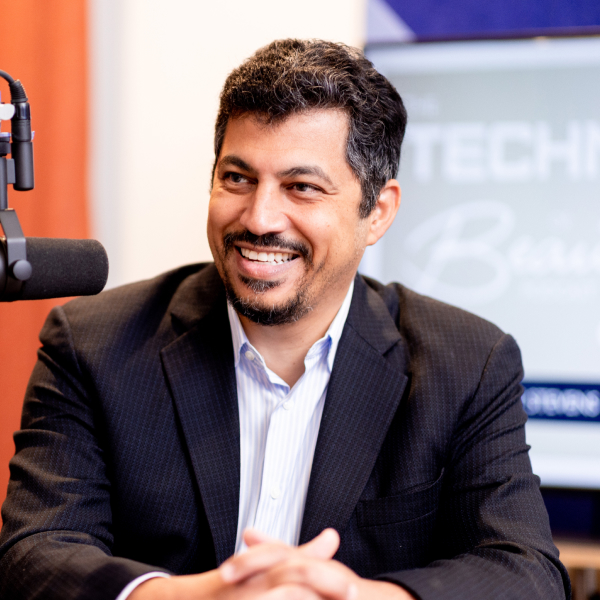 Dr. Tim Sayed
Of course. Oh, yes.

Dr. Grant Stevens
Okay, so they can participate? Like care credit or of course, Alphaeon. They can call you up and say, I want to do this. Without being quoted as an investor.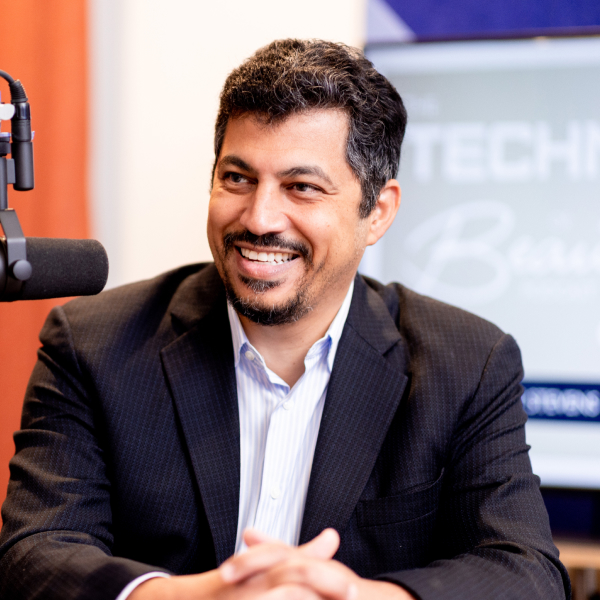 Dr. Tim Sayed
Oh, absolutely. 100%. In fact we basically, I bring up investors only to say that I've seen this model where a customer base and an investor base are the same initially, because people like you and I see promising technologies, and we think it has a future.
And we want to use it in our practices. Sure. I have invested in some companies and sometimes it's not worked out, but in most cases it's worked out in the sense that those companies have gone on to our con, going concerns today or they've made an impact in the industry. I disclose as I'm sure you do, and as we really are, our ethical guidelines and our professional societies require and expect us to do, if we're an investor in something, we should disclose it.
So that the patient knows that. Oblige to use something because we might have a financial interest in it, but most of us don't believe in a product because we invested in it. We invest in it because we believe in it. Exactly. you're not gonna go use a device on somebody that you don't think is safe and efficacious because it's your reputation and I'm not gonna invest in it.
You're not gonna invest in it unless you believe in it. And I've invested in some products that I don't necessarily have in my office, but I think that they're good products. And I think they're things that people will use. And so when I say that I, when I was at Modernizing Medicine, I saw that they really took off.
They now have, I think, over 50% of the dermatology market in the United States now for several years that use their software. So they have become the dominant player for software solutions, for dermatologists. How did that start? It started. Them going to dermatologists and the co-founders, a dermatologist says I'm one of you.
I know that the solutions that I was looking at to solve pain points for me in my practice weren't meeting my needs. or there were, unmet needs. I helped build this thing, try it out, let them try it out for free, and they said, this is good. It's actually so good. Not only do I want to use it, Are you guys raising money for this?
What's the growth plan for this business? So you build evangelism because people see the value and I don't want I'm not here to try to, I'm here to talk to you about it, but I'm not, it's not about selling it. It's the idea that I think that if you will not succeed if you don't create value, right? I don't really be, and there's a fake it too. I'm been reading all this, I'm devouring all the Theranos stuff. I'm just like voracious about the the story of, kind of Silicon Valley excess and people who really allegedly fake it until they make it right.
And that's not what we're trying to do here. I actually think that and we have a real product, a technology stack that we've vetted with, technical people at RealSelf and others, and they say, yeah, actually, now that I've looked under the, you guys, this is not vaporware. right?
This is actually real. Real software solution, it's a. We think of value creator, let's pilot it, let's try it out. That's what we're trying to move that conversation to the next step of actually a technical integration. we've already had those conversations with Simpla and we're trying to do that with Next Tech and other companies.
We are excited about opportunities to try to partner with leading companies in the industry.

Dr. Grant Stevens
It's a natural wedding. It makes perfect sense to me that you would.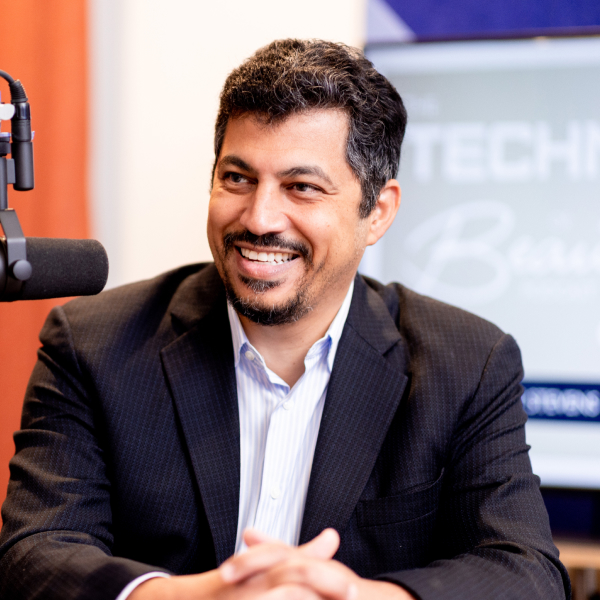 Dr. Tim Sayed
Marketing companies. There's a lot of opportunity. So we I'm excited about it. And for me, it just jazzes me because it gives me a way to have those creative and intellectual, energies it, it diversifies, yeah. Because now I've gotten to a point where I do, I, I do a lot of one or two operations. I do a moderate amount of, let, seven or eight others, and I don't do very many of some other ones, not because I don't know how to do them or that, not that I don't do them well necessarily.
I, there are people who may, who do some of those better than I do. I'm totally okay with saying that. Yeah, sure. But it also becomes the things you get known for, the things that feed on and then they grow and so on. Part of the reason that I did pick plastic surgery and not heart surgery was that I loved the diversity in the way that it could stimulate your creative right brain and your analytical left brain. And so this kind of project does both.

Dr. Grant Stevens
I share your entrepreneurial spirit. And I love to do surgery, so I can totally relate. So if you had a crystal balland you look in the future, what do you see here as you look out under the horizon? What's the work gonna look like 1, 3, 5 years from now?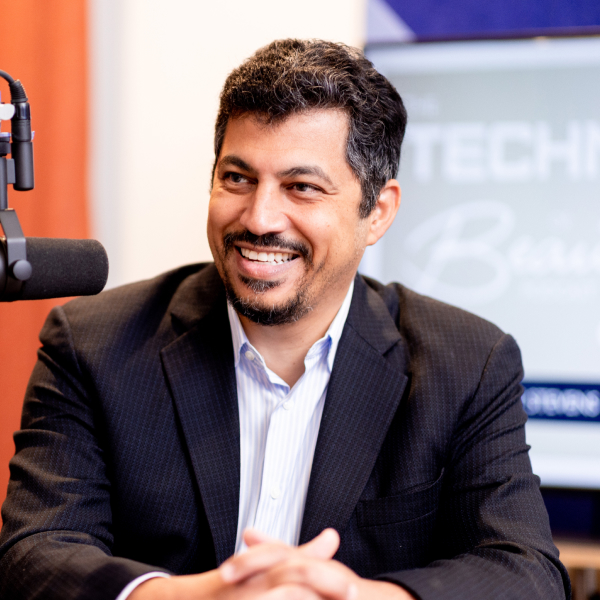 Dr. Tim Sayed
I think people don't know economically if with inflation and interest rate changes and you know what's gonna happen, war and so on, what's gonna happen. In 2008 we all remember those of us who were in practice. Then we remember that it was a, an existential threat to the aesthetic industry Absolutely.
For several years. And it took, probably would argue took 10, 15 years to get out of that. Not quite 15 years out, but. The difference in covid many of us thought Covid was going to, do the same thing, right? That the people were gonna be out of work , but turned out that allowed them to just recover at home and they were getting, economic support to help them be able to actually still have discretionary income.
So I think the question here, one of the doctors I was talking to about that said what's gonna happen in a couple years, wallets might tighten up. And I said the, if the availability of credit is. in 2008, it wasn't there. That's a big difference. Credit tightens up in a, in an environment where people don't have as much free cash on hand, credit becomes important to them and their ability they don't stop wanting plastic surgery, but they don't necessarily want to take the $10,000 sitting in their bank account and spend it right now all at once.
They wanna spend 299 a month. And so I think that it actually, in contrast to some people who are worried that maybe an economic contraction could result in just generally less, plastic surgery, that may be true. But I think the proportion of that requires good financing and patient ac patient acquisition financing become even more important, in my opinion, in an economic downturn that, I would say I think we're poised for success in in, in either a downturn or just a growing economy where people do have more discretionary.

Dr. Grant Stevens
I would totally agree. I think a downturn is actually going to be bullish for you.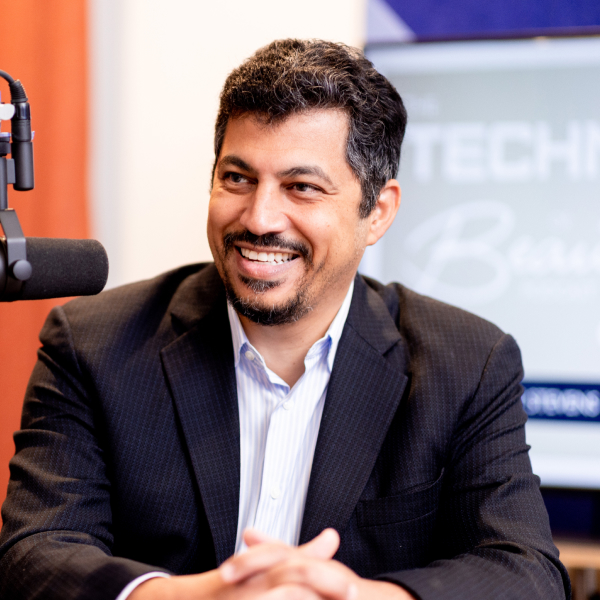 Dr. Tim Sayed
Appreciate that. I'm not looking for a downturn.

Dr. Grant Stevens
No, we're not looking for a downturn, but I don't see a down turn as being regressive or punitive to your market.
Yeah, I see it just the opposite. Actually, people wanna look their best. They want to be beautiful. They want to look and feel their very best. And they're gonna pay for it one way or another. And you're giving them a vehicle with which to pay for it. We think so. And as are the other financing companies.
As to your point. And if you're gonna offload some of that credit to these other companies and all, that's an interesting market. It's been an absolute pleasure. It's been my pleasure learning about your business model, getting to know you better.
I can't wait to see you at our next meeting, the Aesthetic Society. I'm excited. Our Beloved Society. That's right. The American Society for Aesthetic. Another Egyptian surgery, by the way. That's right, absolutely. Jim, absolute pleasure. Thank you very much for joining. Joining us. Yes, and for coming up. And I look forward to following your product and your business and seeing how you do.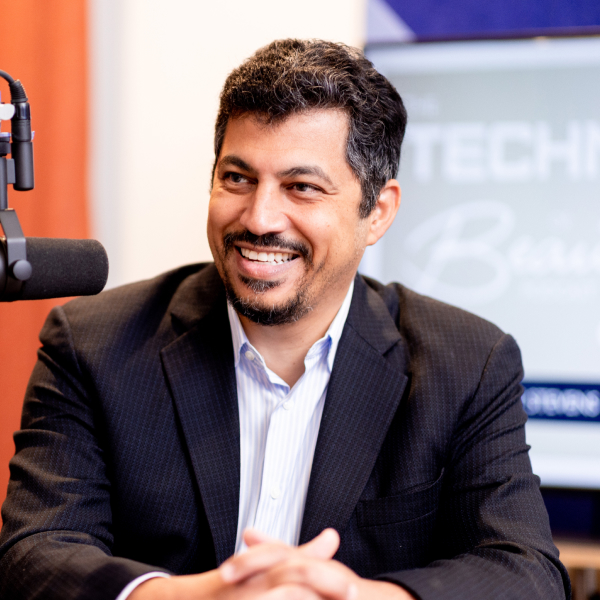 Dr. Tim Sayed
Thank you very much. Really appreciate it.

Dr. Grant Stevens
Yeah, it's been our pleasure. And I want to thank all of you for joining us today on the Technology of Beauty. And as you just saw, we definitely interview the movers and shakers, the beauty business. And this is clearly the future in access and financing to aesthetic plastic surgery.
Thank you very. Thank you for joining us. We'll see you next week.
Subscribe to
The Technology of Beauty
Produced and co-founded by Influx, The Technology of Beauty is the podcast of renowned plastic surgeon Dr. Grant Stevens. Tune in to hear interviews with the innovators and entrepreneurs and who are shaping the future of aesthetics from the industry side.