Creating a New Category in Aesthetic Orthodontics
Ep. 42 - Brent Hauser
JAN, 2022
Want to be on the show?
To start off with a bang for the first episode of 2022, Dr. Grant Stevens invites InBrace Senior VP Brent Hauser to discuss a category creator that could rival Fraxel, CoolSculpting, and Botox … but in the field of aesthetic dentistry. With Solta, Zeltiq, Allergan, and AbbVie on his resume, Brent brings over two decades of aesthetic experience to his latest venture — a truly revolutionary Smartwire technology for straightening teeth that comes straight out of the aerospace industry. Brent describes in detail how InBrace uses patient-specific and data-driven solutions to create an experience that promises to be faster, more convenient, and more comfortable than existing treatments. Tune in now for a fascinating look at how this technology can remake aesthetic dentistry.
---
Full Transcript

Dr. Grant Stevens
Hello and welcome back to the Technology of Beauty, where we have the opportunity to get to know the movers and shakers of the beauty business. And today is no exception. Today I have the opportunity to interview Brent Hauser. Hi, Brent. [Hey, Grant, how are you?] I'm great and I'm looking forward to this Brent I've known Brent for many years, and full disclosure, he is a very good friend of mine, of Aaron's and mine, and he's been around for a long time.
As you're going to hear and it's so great to have my friend Brent Hauser here in the studio. Welcome.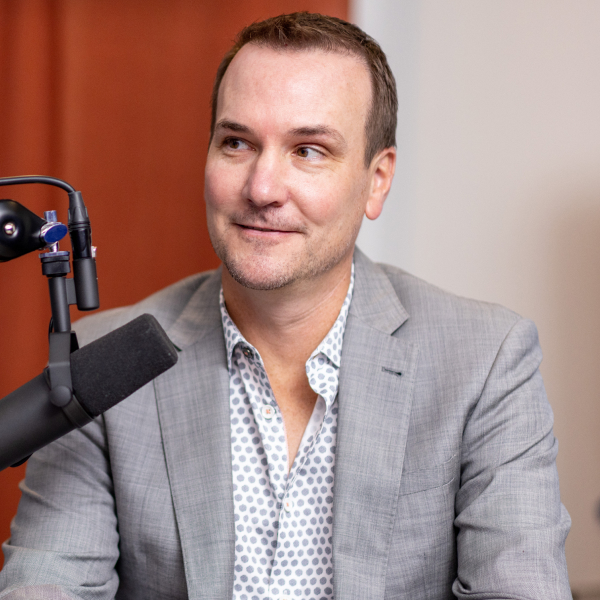 Brent Hauser
Thank you so much, Grant. Pleasure to be here. I just, wanna thank you for inviting me and thank you for not calling me Brad. We'll talk about my twin brother.

Dr. Grant Stevens
We'll get that. This is Brent Hauser and that, that will become more clear a little bit later. First, Brent, where are you from? Tell us about where you grew up and where you went to.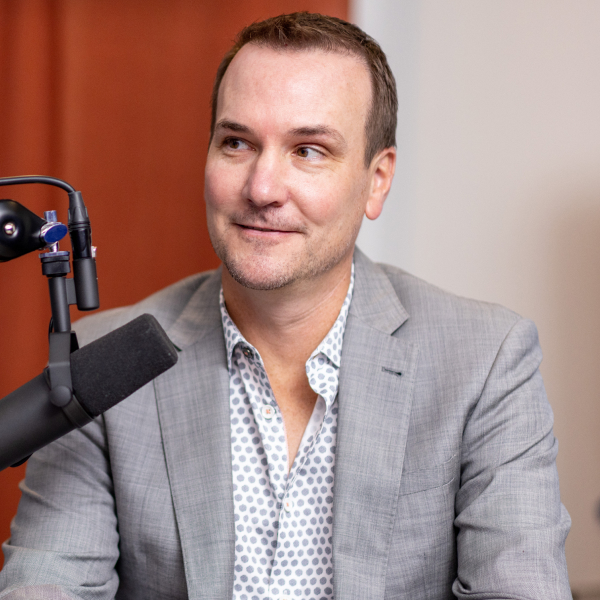 Brent Hauser
Sure. From Houston, Texas pretty hot and humid environment down there. Grew up all boys in the family, very competitive.
I do have an identical twin brother. Any sport that had a ball we were playing. And then we eventually got into somehow a very niche sport distance running. Was fortunate enough to actually get to compete at a school out here in California, get away from the hot, humid weather of Texas, and actually got to compete with my brother. A small school in the PAC 12 that competes with your alma mater.

Dr. Grant Stevens
Yeah. Isn't that a little small school up in the Bay Area?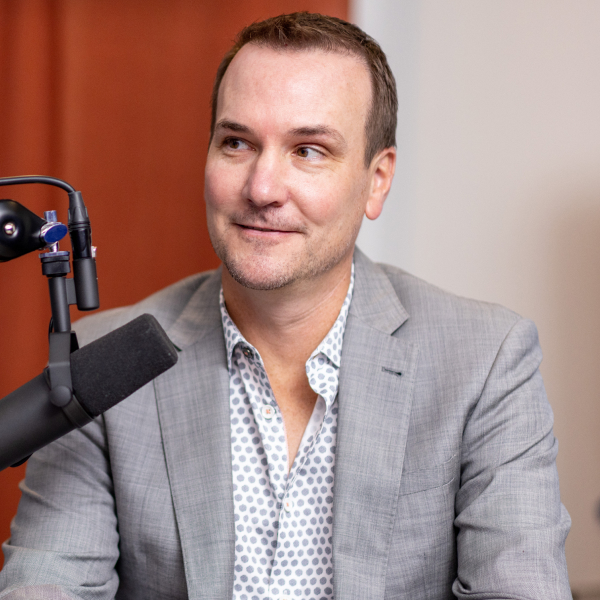 Brent Hauser
It is, and I apologize for beating the ducks again this year.

Dr. Grant Stevens
Oh man, that is you had to bring that up, didn't you? That's, isn't that Stanford Community college? Something like that?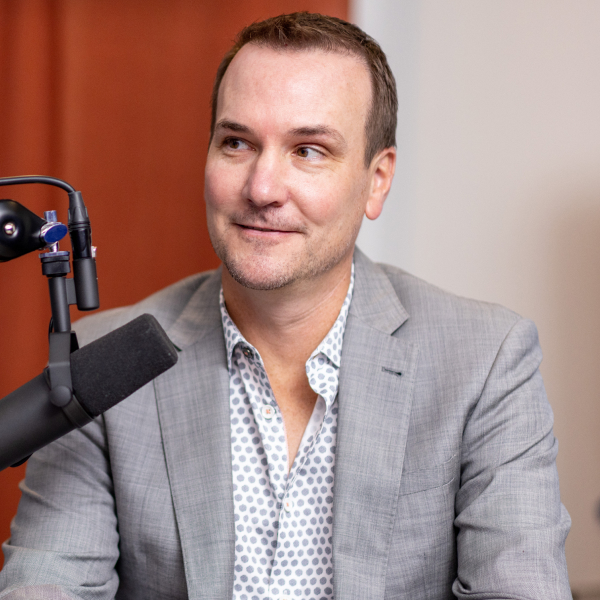 Brent Hauser
That's one of those community colleges. No, I had a great a great running career at Stanford with my twin went on actually to be able to run for Nike, which actually our paths kind of cross uniquely there with this small niche running world. When you are at Oregon, Is when another small company got started called Nike. And you got to know a lot of the people that actually brought Nike to life. Is that right?

Dr. Grant Stevens
That's right. Absolutely. Uncle Phil. Coach Bowerman, Coach Dillinger, and the whole group.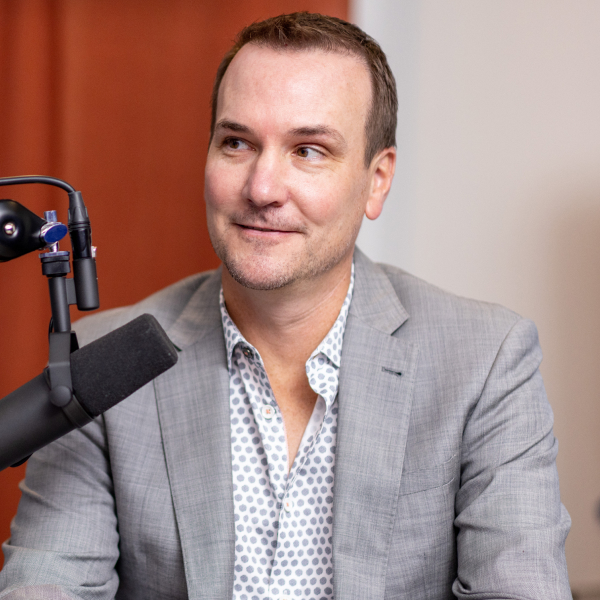 Brent Hauser
As a runner that's, Steve Prefontaine, the Oregon days, that's where US distance running started. It's funny that we have that in common.

Dr. Grant Stevens
We do. And then after that, tell me how you got into his, into the aesthetics business, aesthetics world.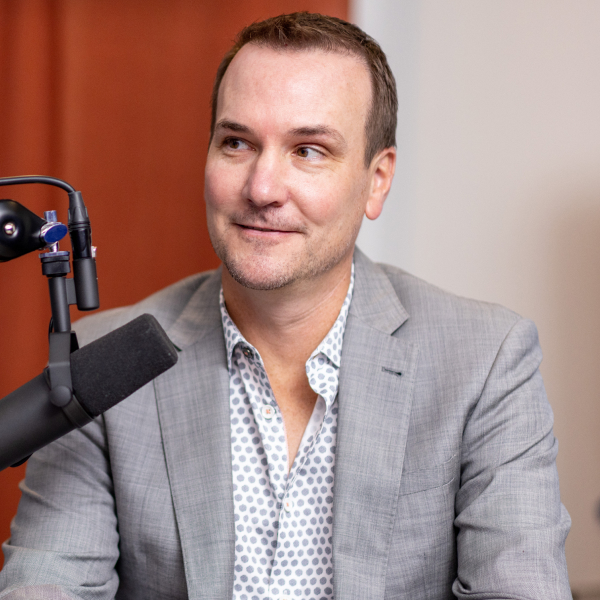 Brent Hauser
Yeah I was running with Nike professionally with my brother. My brother was in the Sydney games. I had just missed out. That was a little bit of a hard pill to swallow.
Yeah. And after a while I realized that my lifelong goal of being a runner wasn't gonna come true. And came back to the Stanford area and decided whether I'm going to go to medical or get into business and, through one of my connections in running happened to be one of the, my mentor was a the laser physicist in all of laser aesthetics.
Linda Benedictus. I met him through he was doing sports massage for a lot of the the athletes. And we actually started a PT sports massage business together with my brother in school. And he said, I'm gonna get back into aesthetics. I've got an opportunity. Would you like to join this company?
And had an opportunity to get in the ground floor. We were literally going to Sandhill Road to venture capitalists to raise money. I was 23 years old and never had had a job. My first job was going to try to raise, big funding for a small startup laser aesthetic opportunity. Pretty unique, interesting. Fast paced drinking from a fire hose. Absolutely.

Dr. Grant Stevens
What an opportunity. And to work with Lynn at the age of 23.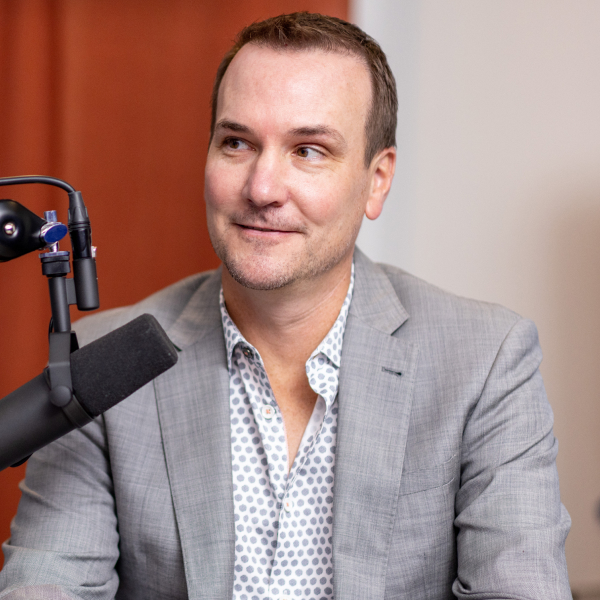 Brent Hauser
Yeah. And the idea was coming from Rox Anderson at mgh, one of the world renowned laser dermatologists in the world. And so I got to meet with Rox early in my career, learned from him.
And we developed the Fraxel laser, which was really unique in that it was trying to create a whole new category. of how we treat skin and skin resurfacing. And now I think there's probably 15 or 20 companies out there doing fractional resurfacing and it's, part of what you do every single day with devices.
But we were the first company to forge that path and very unique opportunity. We eventually joined with Thermage and created Solta Medical. In that company I got to go run Europe, middle East, and Africa Sales. I then went over to Asia Pacific, lived in Sydney for a while, got a lot of great commercial experience, sales and marketing around the globe.
That's led me to the path that I'm on today. But one of the most valuable experiences in my career is just going through that small startup phase and getting all that commercial experience.

Dr. Grant Stevens
So the small startup that you're referring to is that Fraxel initially.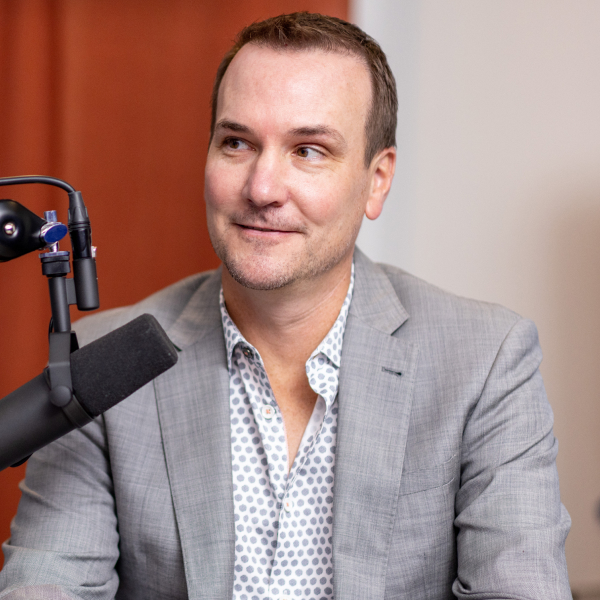 Brent Hauser
So the company was Reliant Technology. And we we just had a concept. I remember having, I was on procurement. I was it. I was trying to build our headquarters. We were growing pretty quickly, but we were, we actually had to buy a tabletop laser. It was a little XY scanner. And, I've got scars on my arms to prove that we were testing how we could effectively treat skin without doing the full ablation that, has the downtime and some of the side effects that, you know, really.

Dr. Grant Stevens
So that was the first fractionated laser. It wasn't fully ablative and it was not a full field. It was a fractionated laser. And I can remember. And when did Clint Carnell come into that picture?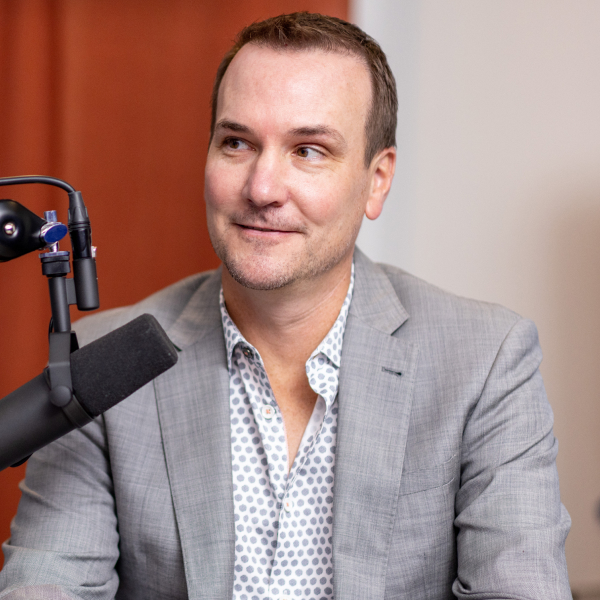 Brent Hauser
Clint came in that picture when Thermage and Fraxel joined to create Solta. So Clint was over at Thermage, had done great for that skin tighten. Thermage is radio frequency, skin tightening. Also a category creator created a brand new space in skin tightening. And then, we combined the two products together, and now you have tightening and resurfacing. It was a one-two punch that was just, it opened up a lot of doors for the business.

Dr. Grant Stevens
Dennis Condon was running Reliant, wasn't he?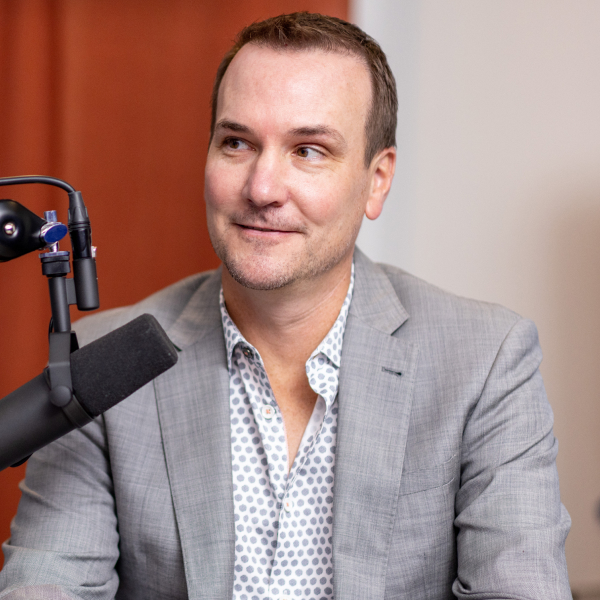 Brent Hauser
At that time? He was. Dennis was the ceo. And then we had Steve Fanning when Solta became Solta Medical.

Dr. Grant Stevens
Dennis was there with Fraxel, Clint and others there with with Thermage and both of whom have been on this program.
Okay. That's why I bring that small, both of whom have been on this program and Clint is always happy to talk about the fact that he sued when I started Therma Frax, cuz I own Therma Frax and I owned Thermage and Fraxel. I put 'em together, one tightened and the other one resurfaced. So I said, why not marry them together before Solta?
So we started Therma Frax. Next thing I knew, I served with a summons by Clint and the others. Oh, and by Dennis. And and then they just put it together and out came. And then you ran Solta and you were OUS for Solta, huh?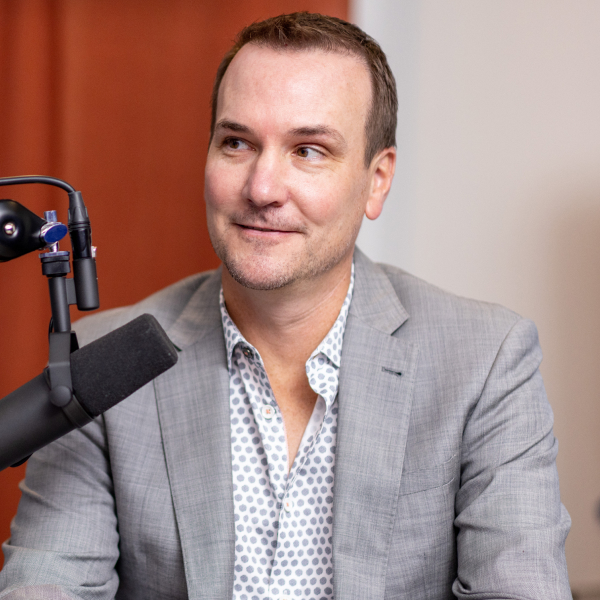 Brent Hauser
I was OUS for yeah, about six years.

Dr. Grant Stevens
Is that where you met your wife in Australia?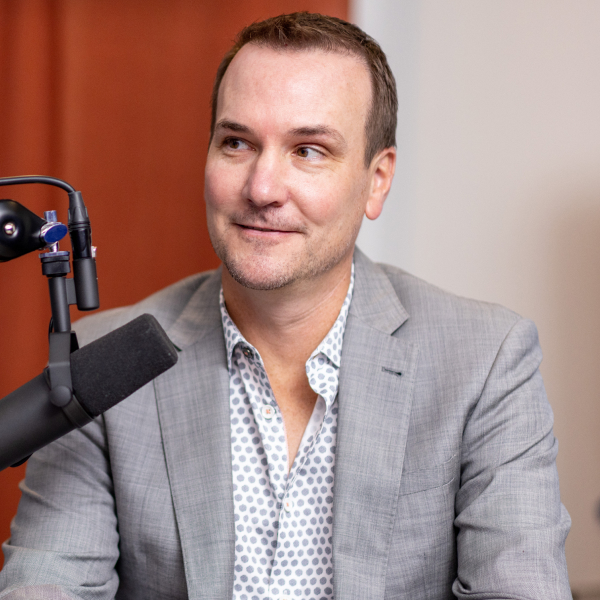 Brent Hauser
That is exactly where, I was living in Brussels. She was in London, and she was a, an aesthetic nurse. And we got together and eventually got married and moved to the US and then moved over to Australia.

Dr. Grant Stevens
Okay. So now was the next stop Zeltiq? [It was.] So tell us about that.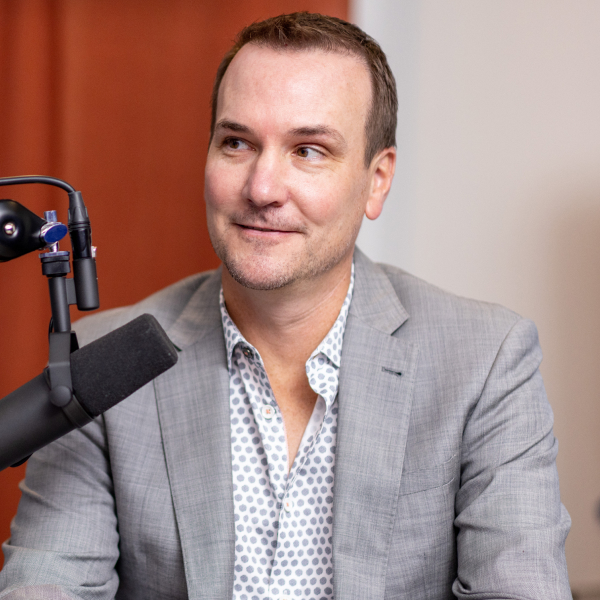 Brent Hauser
We were living in Australia, I was on the road doing the the Asia tour. I would do Tokyo, Korea, Taipei, Shanghai, then down to Singapore, all in a 20 day trip. We had young children at the time and I had been now at Solta for, it must have been 12 years, and it was time to move on. And opportunity came up with Zeltiq had heard about Cool Sculpting.
It was really remarkable because normally in this space, a lot of new technology gets out before it really comes out. That's right. But they did a really good job keeping it under wraps. We knew something was coming, but we didn't really know what it was or how it treated. And again, Category creator.
It really differentiated how we think about body contouring and non-invasive body contour. particularly. And I had an opportunity to go over there and work for Mark Foley and Keith Sullivan, two more of my mentors to head up North America sales. Eventually took over marketing there.
We had a great run. Look, we had great people, a good technology.

Dr. Grant Stevens
And again, Rox Anderson figures into it.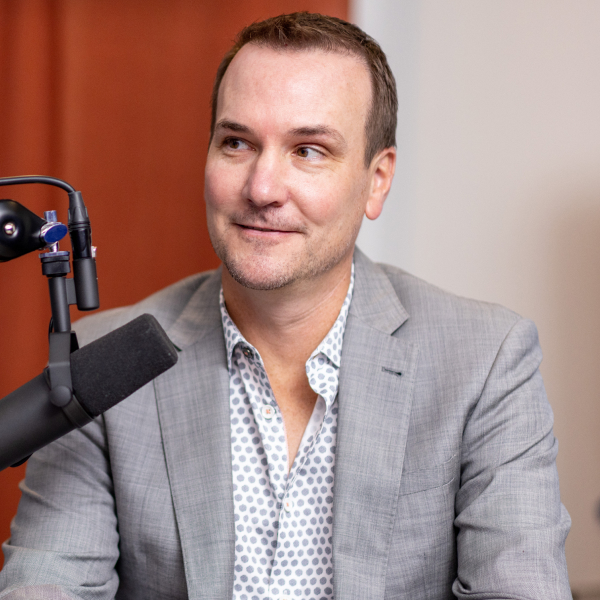 Brent Hauser
And Rox Anderson was the magic behind that as well as almost any aesthetic device Rox has been somehow a part of. And had a good run seven years there. And then Allergan acquired us. Got to stay on with Allergan. Learn a lot about big pharma. Who doesn't wanna work for Allergan? It's a great company. It's the leader in the space. Botox is an amazing product and so had a great experience at Allergan for the next four years.

Dr. Grant Stevens
So then you left Allergan. And you moved on and you took a little hiatus. You took a little break.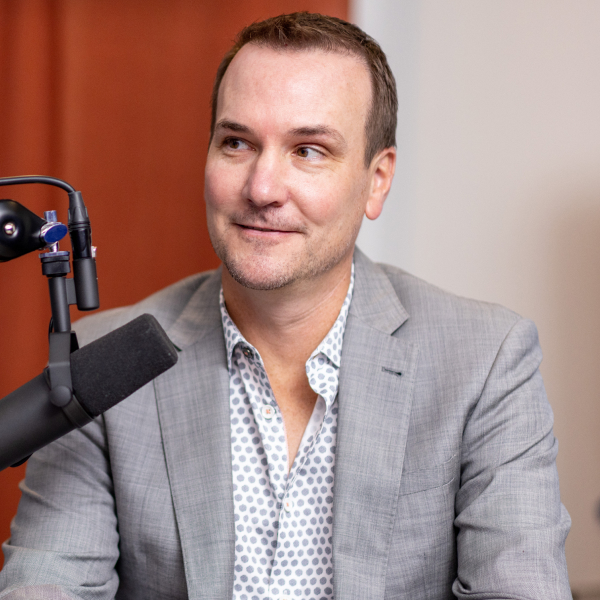 Brent Hauser
I think it wasn't as long as I had hoped. I always knew I wanted to get back into the small startup, and the fast-paced environment. Again, I learned a lot at Allergan and AbbVie, where I really love to be is in that small company fast paced.
And so I think I only got about a month and a half break from when I. Had transitioned out of AbbVie to joining my new company. But it, it was a good month and a half. COVID made it feel longer, but it was I was ready to get back into something.

Dr. Grant Stevens
And you're still living in that Austin area now?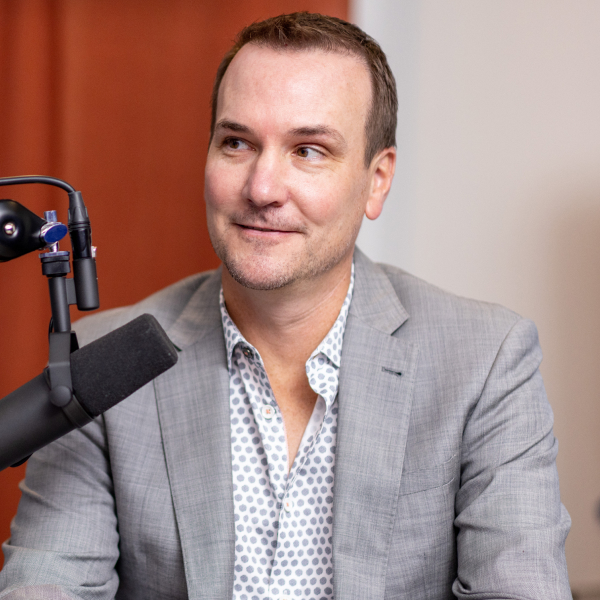 Brent Hauser
I, we do, we still live in Austin.

Dr. Grant Stevens
And you've recently joined a new company. What's the name of the new company you recently?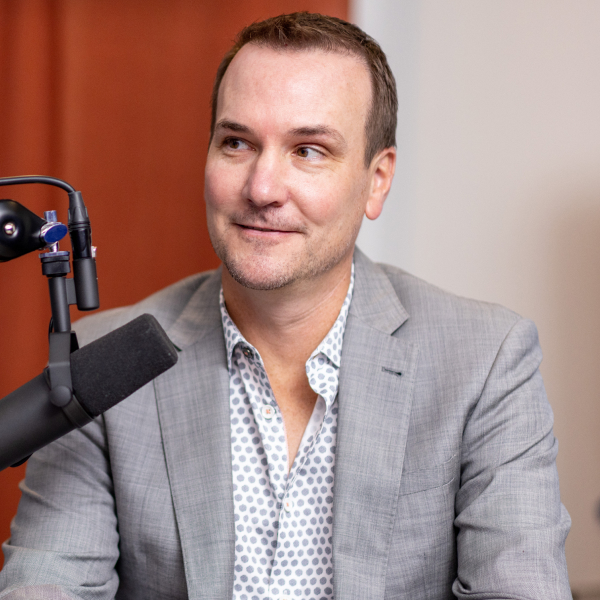 Brent Hauser
So it's technically out of the aesthetic space, meaning that we don't sell product to plastic surgeons, dermatologist, or med spas, but the company name is InBrace.
It's in the dental space. However, the way I look at it is an aesthetic company. What we're trying to do is straighten teeth, which, to me when I think about what we've done over the last 25 years in aesthetics we've addressed skin tones, skin textures, wrinkles tightening surgically, you can do so much with the neck and face.
One area that we've always known is there that we can't address, but we really haven't figured out a way to address it, is straightening teeth. And I think there's this innovative technology with InBrace. I think there's an opportunity to bridge that gap to the aesthetic consumer and really bring something back to aesthetic that now you can address the teeth.

Dr. Grant Stevens
I couldn't agree with you more, and when I do facial aesthetics and facelifts on people, blepharoplasty and I do a consult, I frequently suggest they also go to see Dr. David Frey and who's one of my colleagues for cosmetic dentistry. I'm a happy Dr. Frey patient, and I see patients spend a lot of time and money on their faces and their teeth are not only, not straight, but they're not white and they could be optimized. And I see teeth as actually an aesthetic pursuit. And that's why I feel very comfortable having you here because I think that we should be talking about dental aesthetics.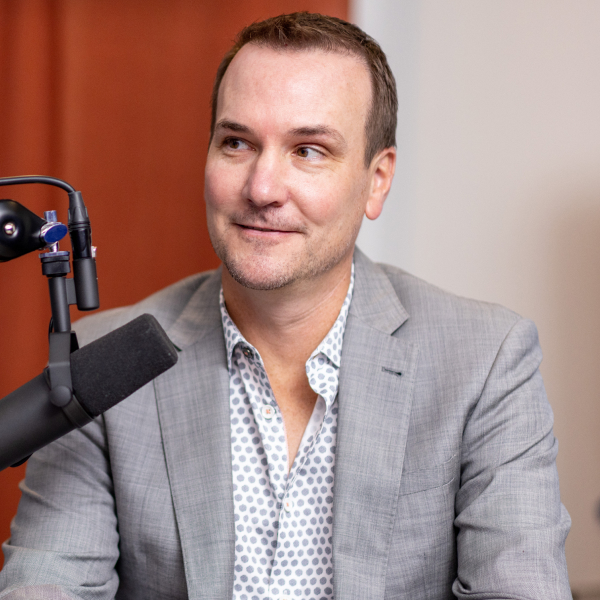 Brent Hauser
Absolutely. I think, when we let me ask you, how many patients do you see that come in for your aesthetic procedures that ask you if there's anything that you can do for their teeth.

Dr. Grant Stevens
A number of them actually, they ask, and that's when I refer 'em out because there's nothing I can do. And what intrigues me about your technology, and I want to hear more about it and I'm sure our listeners and watchers would like to hear more about is how I might be able to incorporate your technology in my practice, or how a plastic surgeon could incorporate optimization of the dental, the smile, if you will.
To the, to their patient. Because we talk about something as clear as the nose on your face. You look at a nose, but you look at people smile. And when people aren't comfortable, They don't smile, they don't, they, they look at the camera, they don't smile. And I want patients to look good everywhere. Including their smile. So tell me about InBrace, first of all. Is it e m b r a c e?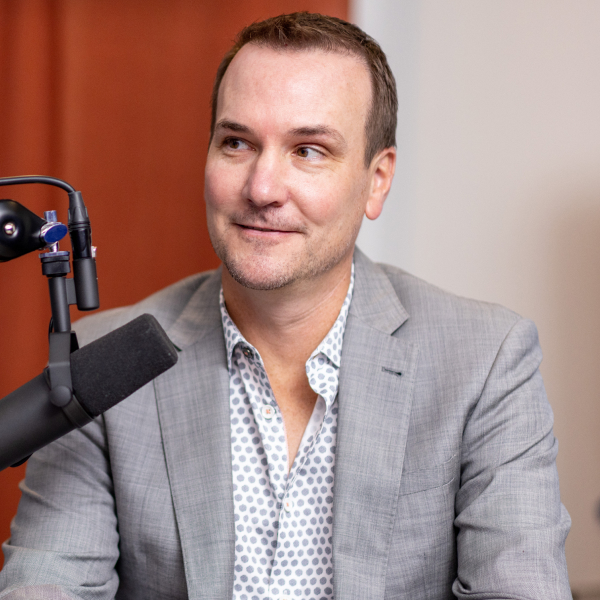 Brent Hauser
It's I n B r a c e. So InBrace, I think that, that's the brand and it's somewhat intuitive because it's actually on the lingual side of the teeth. So I'm actually wearing InBrace.

Dr. Grant Stevens
Okay. But you need to describe or define what's lingual. What does lingual mean? I just got that. So he's wearing that technology. So you're actually wearing it right now?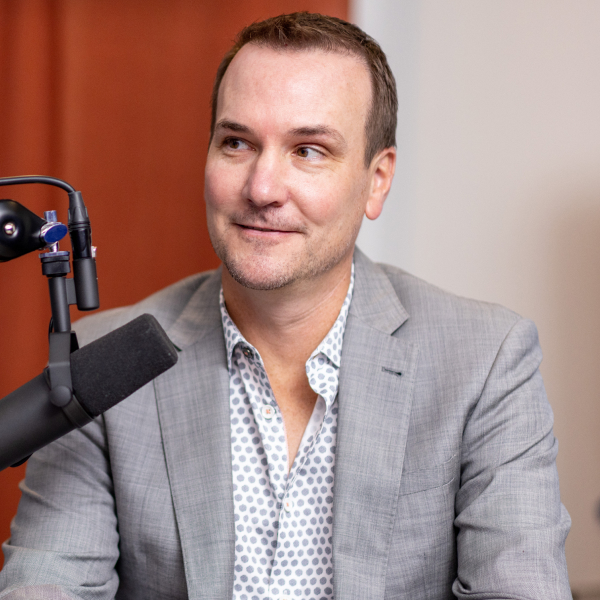 Brent Hauser
I was bonded last week, so I've and I'll go through the technology, but before I do Grant, I think. I really want to talk about the history of the company because I think that's what got me excited and why, 22 years in aesthetics, I was excited to move over into dental. I think when I think about the industry, the dental industry, there really hasn't been any major innovation since 1997. That's when Align technology's brought out Invisalign. And that's remarkable technology. It doubled the number of patient starts in orthodontics over the last 20 years.
So it, it is a real market mover. But every company since in the last two decades has really been what we call red ocean. And what I mean by that is they've just tried to build a me too version of, better, cheaper, faster. They're not they're not innovations that's actually growing the market.
If there's 6 million starts in orthodontics every year, there's 184 million consumers out there, like you and me, that for some reason are sitting on the sidelines, not coming in. And if you think about traditional brace, who really wants metal on the outside of their teeth. And have to go in for monthly adjustments and tightenings and go through that discomfort. And that's why Invisalign had a market in 1997. You have clear aligners right now. Clear is questionable. You, you're basically wearing mouth guard. For 22 hours a day. You have to take it out every time you eat, every time you drink coffee, every time you have a glass of wine.
So there are significant social sacrifices, which is why I think we still have a lot of consumers sitting on the sidelines. So InBrace is trying to remove a lot of those social sacrifices and bring those consumers now into the market.

Dr. Grant Stevens
How does InBrace do that? How is InBrace different than Invisalign?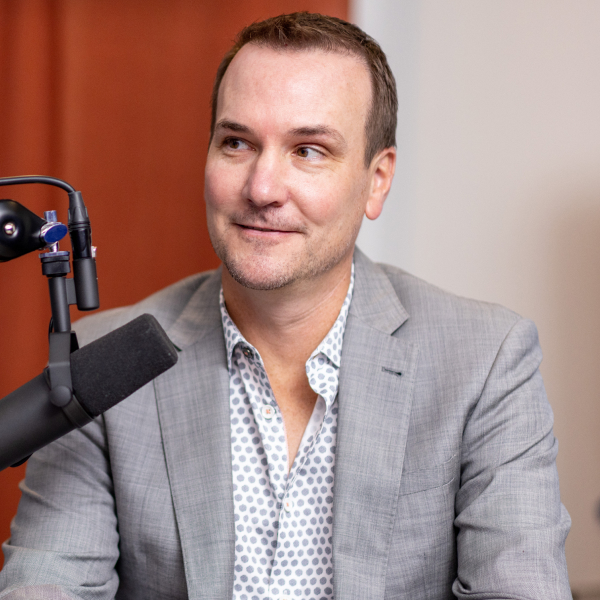 Brent Hauser
So the tech is pretty cool, but let me talk about. Where InBrace started. And I think that is how it connects the dots to our aesthetic consumer. The two founders of InBrace are both orthodontists, remarkable entrepreneurs. So Dr. John Pham and Dr. Hongsheng Tong both started InBrace and it was actually John Pham's thesis in residency school. John is an entrepreneur at heart and he dropped outta college to start up a small software company that was very successful. Ended up going back to college to become an electrical engineer. Worked for Boeing Corporation, which has some connections to our technology.
Decided that, he really need to make, he's Vietnamese. And he always tells me that as a son of a Vietnamese mom, you, an MD is always the highest bar. So he went back to dental school, became a doctor, became an orthodontist, a world renowned orthodontist at that, and his college thesis was a product for cleft lip and palate patients.
I think you know this, but cleft lip and palate often times affects kids in lower socioeconomic areas where access to orthodontists and specialists might not be readily available. What John was looking to do is create something that really met three needs. One is gave predictable results.
Two lessen the number of patient visit. That these people had to, because some of 'em had to get on planes just to treat their their, that's the most significant type of malocclusion that that you can have. And three was patient comfort and ease of use. So when you think of your aesthetic consumer, what three things are they looking for?
That's it. Predictable outcomes. No discomfort and less office visits. And low cost. And so that's where InBrace started. But the real opportunity what he found is that, you have all those things, but it's also completely invisible. So it's on the backside of the teeth. So when I say lingual, it's behind the teeth braces.
Now I mentioned no major innovation since 1997. Lingual braces have been around for 20 or 30 years. Lingual braces would be your traditional brackets and wires that you see on the outside of mainly adolescent's teeth but they're on the backside of the teeth. The problem there is all of the biomechanics.
So when we talk about teeth movement, teeth move in a very predictable way. There's tip torque rotation, space closures, space openings, all these things. Give us the perfect smile. Okay? All of that technology, when you talk about traditional braces, is in the. So the brackets are big, they're bulky, and then you just take a straight wire and the wire pulls and tightens and that's when the doctor adjusts every month.

Dr. Grant Stevens
I lived through that.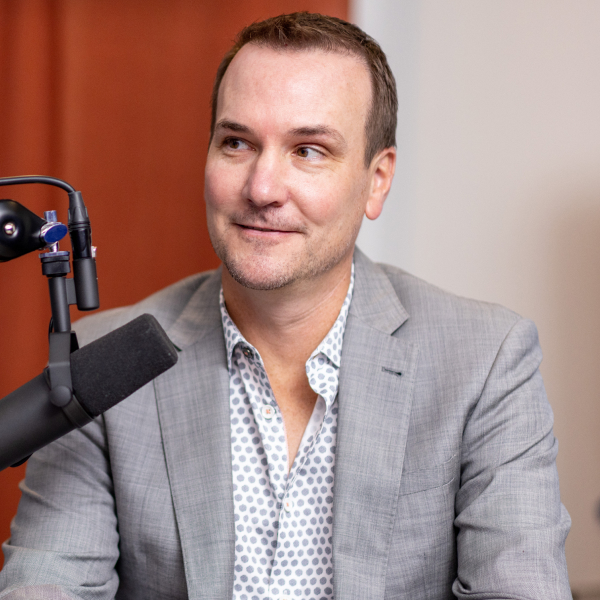 Brent Hauser
I did too, I hated it as a kid, and then, you know what they, what do they do after you get outta your braces?

Dr. Grant Stevens
They take out the braces and put me in a retainer.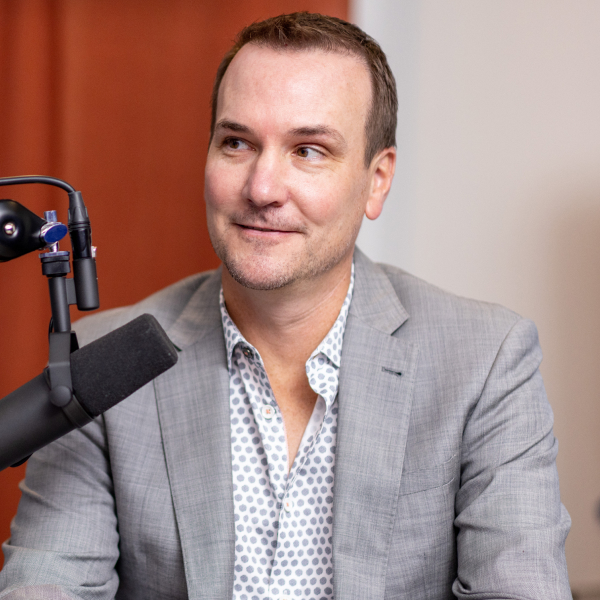 Brent Hauser
In a retainer. And how often did you wear your retainer?

Dr. Grant Stevens
I didn't wear it very often. I lost it more than I did.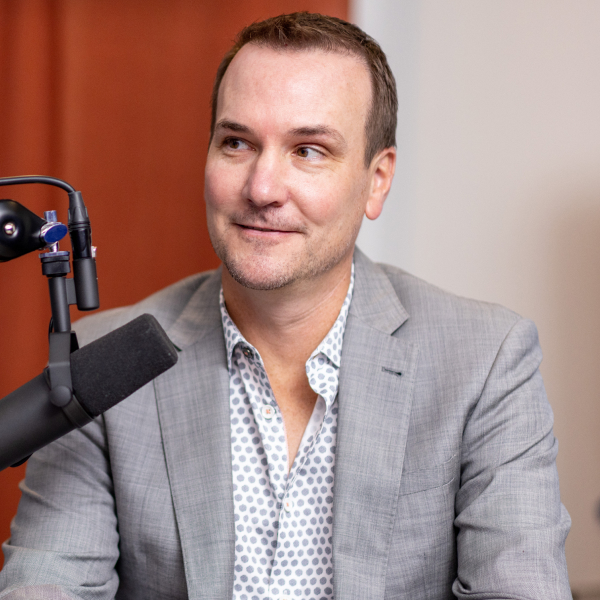 Brent Hauser
Hence, the challenge of the clear aligner business right now is that, now we're taking what most of us couldn't wear as a retainer and saying you have to wear this for 18 months, 22 hours a day. And those are some of the social challenges that the industry has right now.
But when I get, back to the wire and brackets, I think the lingual braces were too difficult to put on the mouth cuz of the size of the brackets. Too many hours in the chair trying to get 'em in, trying to do those adjustments. The tongue was very uncomfortable for the patients. So having all that in your mouth was the biggest challenge and eventually it's just faded out because consumers don't want it.
And I'm sure you, you have things in your practice that aren't being used anymore. And the reason is because it didn't meet the consumer need. Is that correct? [Yeah, absolutely. All the time.] So that was kinda the way of lingual braces. So InBrace is not lingual braces. InBrace is smart wire technology.
So we've taken, the brackets are now, what we would just say, are the dumb aspect here. And the wire is where all of the movement, all that tip, torque, rotation, space closure, all that is built into the smart wire. And what that allows is these brackets to be really small, low profile. And then the wire can be inserted into the brackets.
And these are, here I'll actually, at this point I can show you this is what that smart wire looks. So all of those loops there are, wow, that's tiny, intelligent programmed loops. That have been digitally designed to make all those movements to straighten our teeth. No longer is there a specialist that needs to sit with us monthly and tighten, adjust. This wire does, it's almost like autopilot, if you will.

Dr. Grant Stevens
So this is made by a computer?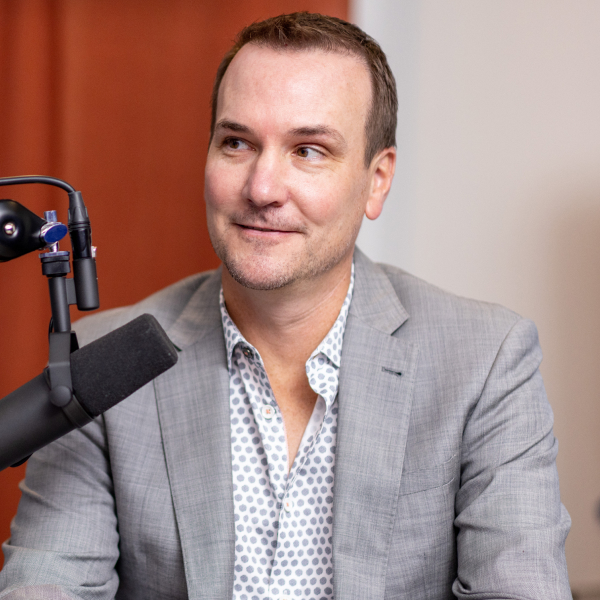 Brent Hauser
That is made by, that is made by a computer. So tens of thousands of smart wires and all the data have been put into a repository, and now when the treatment plan comes in, it's a digital treatment plan. This is all customized per patient. Each smart wire is unique as a fingerprint. So this is specific to a patient all, and it's all customized.

Dr. Grant Stevens
How would, how do it know? So wait a minute. Patient comes in, you have a treatment. that's put into some computer that then spits out this device.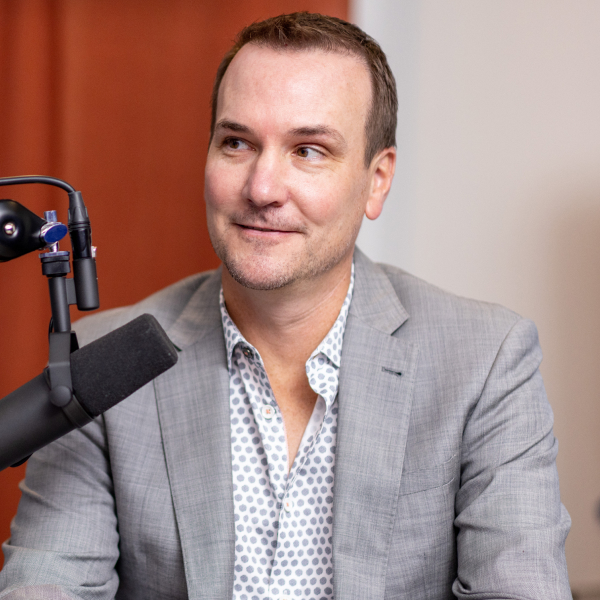 Brent Hauser
That's right. So it basically, you get the treatment plan from the specialist, the doctor, and then we look at what the endpoint is, the smile, and we say, this is how the bracket or the smart wire is gonna look to give you that outcome.
And everybody's teeth are different. So every smart wire's different. And you'll put this in place 12, 10 to 12 weeks. You can come in and have a second wire put in. And then in nine to 12 months for most patients, you have a perfect smile.

Dr. Grant Stevens
So let me get this straight. We put it in, we don't come back in for two or three months, and then in one year, my teeth are straight. How many times do I come in the meantime?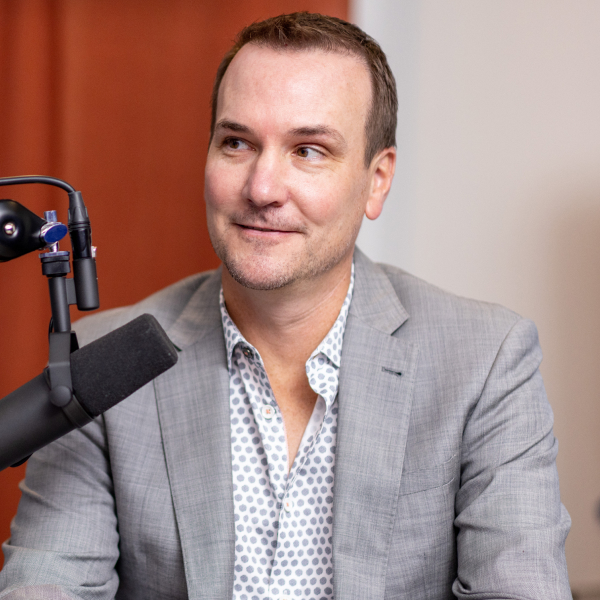 Brent Hauser
That varies roughly. That varies on practice. But usually it's 10 weeks every 10 weeks that, that you would need to come in and just to just check to make sure. [So four times?] Three or four times.

Dr. Grant Stevens
And who installs those wires? Is it the orthodontist, the dentist?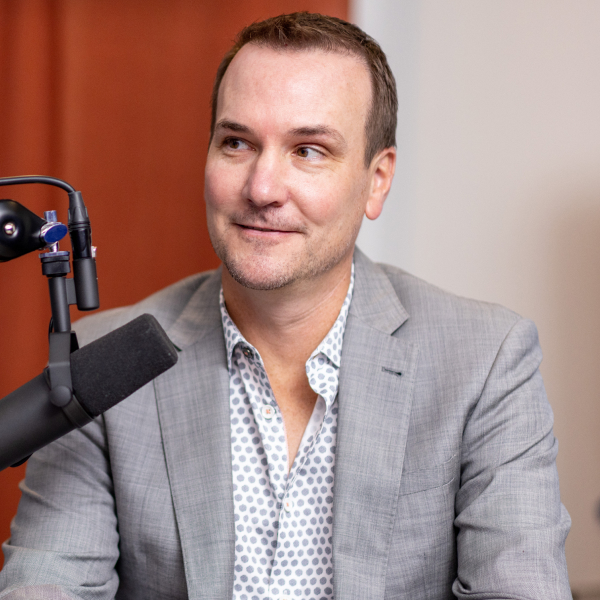 Brent Hauser
We're trying to make this as simple as possible for the consumer and also for the staff. A lot of times the orthodontist will deliver the prescription, if you will. This is a prescription, but the assistant will be doing the bonding, which is the procedure by which we put the brackets on the back of the teeth and then you insert the wire.
That whole process for both upper and lower arch can take anywhere between. 45 minutes to an hour. So it's pretty seamless for the patient experience. You have an assistant that's doing it spending the time with the patient, putting it in, and then they're off and then they come back in 10 to 12 weeks.
Orthodontists might pop in just to see how it's going, but you know that, that's when you put your second smart wire in. And that one also has the same intelligence built in. It's, so this is really autopilot. Think of. It's not set it and forget it, but think of a plane where the pilot's still on the cockpit, but the plane's doing most of the flying or a Tesla, where now they're dealing with self-drive.
You still have to have somebody in their chair. They're not telling you to sit in the back of the Tesla yet. But this is, it's. Pretty innovative and very unique technology. I mentioned the Boeing connection. The actual material here is shape, memory alloy. So this is straight out of the aerospace technology.
So everything about this company is high tech, and I think everything it's focused on is how do we unlock that aesthetic consumer, and how do we deliver what the, as what the consumers are or patients are looking for the patients that are coming into your practice.

Dr. Grant Stevens
So I'm gonna ask you something and I'd like like to you to expand on this. I have the extended consumer, the plastic surgeons do, you've got this technology, why can't I install that? And my patients what would stop me from doing that besides you? I know, but or how about the wedding of dentistry and plastics in the same office? Dealing with, the various things we deal with plastic surgeons, but also the dental.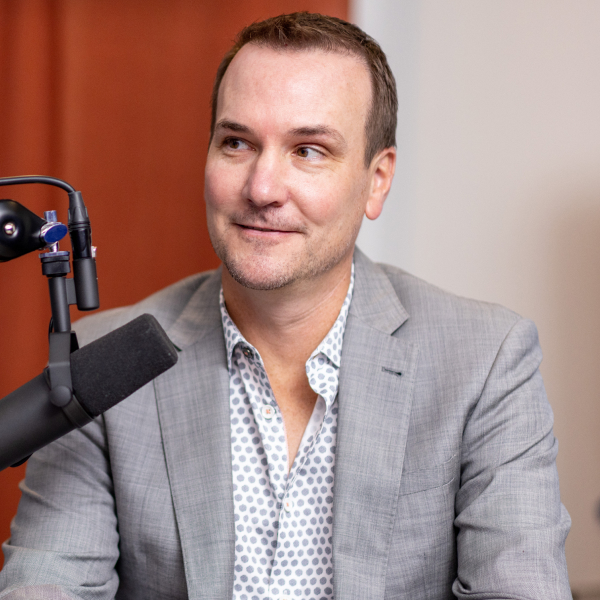 Brent Hauser
Yeah. No, I think that's probably where we go. But right now we are still learning about this is a new product. Tesla didn't turn on their self-drive for probably 10 years. And so we are getting our experience, we're making sure that we can meet the needs of the patients, we meet the needs of our practices.
Right now we get a lot of feedback from our specialists and. We can look at referral programs with aesthetics, we can look at where the future might go. Right now we're still so early that we wanna start with a specialist focus there, really make sure this is a solid in innovative product before we and the goal, ultimate goal is to double the market.
So if we have 5 million, 6 million starts in orthodontics today, InBrace wants to grow that to 10 12. 14 million starts. We're not trying to if a patient comes in and wants clear aligners, I think we need to give 'em clear aligners. We need to meet what the patient wants, but if we can educate them on what InBrace offers, I think it'll be the natural choice for a lot of our consumers.

Dr. Grant Stevens
So it sounds like the advantage of the InBraces, you don't have to wear the liner. The mouth guard. It's over in about a year. I think I heard you say the treatment time.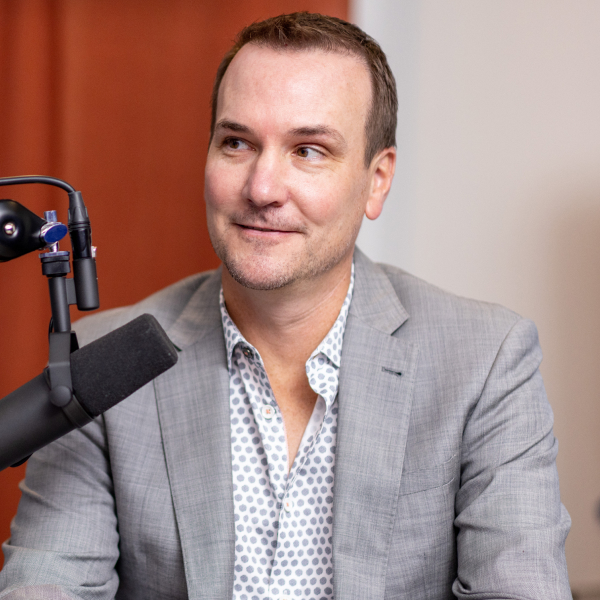 Brent Hauser
It's a faster treatment.

Dr. Grant Stevens
My braces were two or three years when I was a kid.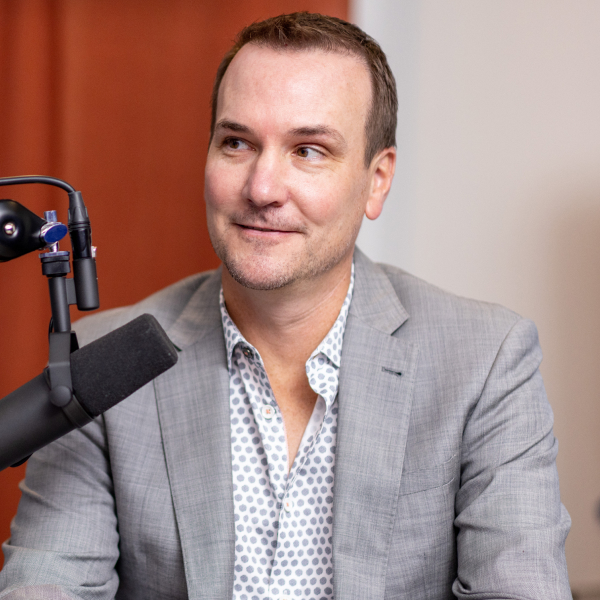 Brent Hauser
So this is a much more efficient way to move teeth. It's more comfortable, less discomfort because the aligners and your traditional braces, the way they work is, there's an extreme force. When you first get 'em on. If you remember as a kid when you had your braces, your teeth were sore for the first week. And then four weeks later you'd go in for that tightening and guess what?
They're sore again. So you've got these extreme forces. And then over that next three weeks, the force lessons and lessons to almost nothing. And then that's why you gotta come back in and get the tightening so that you're actually moving teeth. What the smart wire does is we use gen, general force technology where it's a consistent but much lower level of force over the entire 12 weeks that the wire is working.
Part of our education with our practices is trust in the wire. Let the wire do its thing. It's consistently working over those 12 weeks and it's doing, you see that wire again? It's doing it much.

Dr. Grant Stevens
So this wire has memory, shape, memory.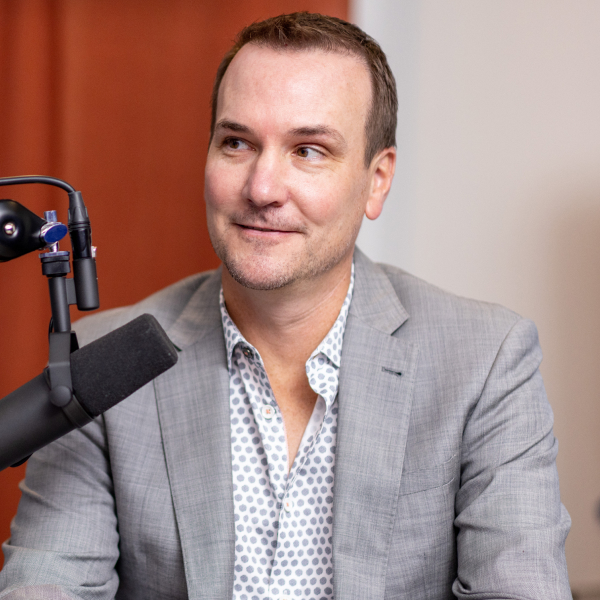 Brent Hauser
So if you were to pull it twist it, turn it, it's always gonna go back into the, that, that programmed position. And really it'll be programmed to do the movements that are designed in the prescription.

Dr. Grant Stevens
I know wire can't have a brain, but we're talking about this wire as though it has a brain.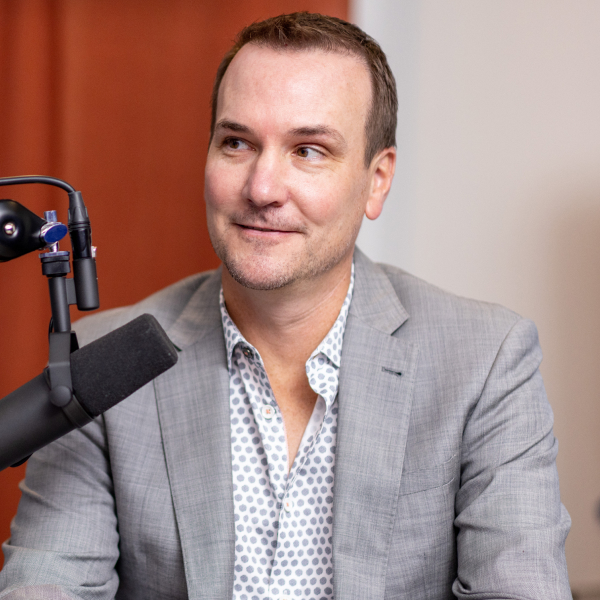 Brent Hauser
It's innovative Grant. I have, the more and more I keep learning, and I'm still learning, but this is truly exceptional technology.

Dr. Grant Stevens
I have another question. When you come back. for that second wire. Is it the same as the first wire? [No.] So it's compensated for the movements?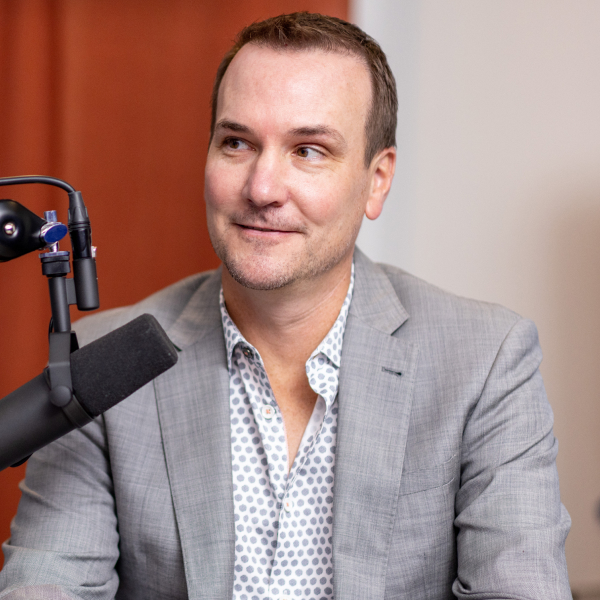 Brent Hauser
You've basically, with the first wire gotten 80% of the correction, which is another great thing about InBrace is if you think about aligners, you're hiding behind the correction.
And what I mean by that is you have to wear these things for 22 hours a day so nobody can see your. that are actually straightening during the process. Sure. I'm one week in, I don't have a lot of movement yet, but I already see change one week in, and that'll just continue to improve as I get to my 12 week mark.
But I get to enjoy all the corrections along the way, because there's nothing on my teeth. And you started to say what are the benefits of InBrace. I can drink coffee, I can drink wine, I can eat whatever I want, I can floss. It's truly invisible. And so there are a lot of benefits in what we call social sacrifices of the other products that InBrace doesn't have.
And that's one of 'em is we, we say it's not really from before to the end picture, but it's before to Wow. Because we get results in a month, in two months. And our patients are happy during that whole process.

Dr. Grant Stevens
And can you do this on uppers and lowers?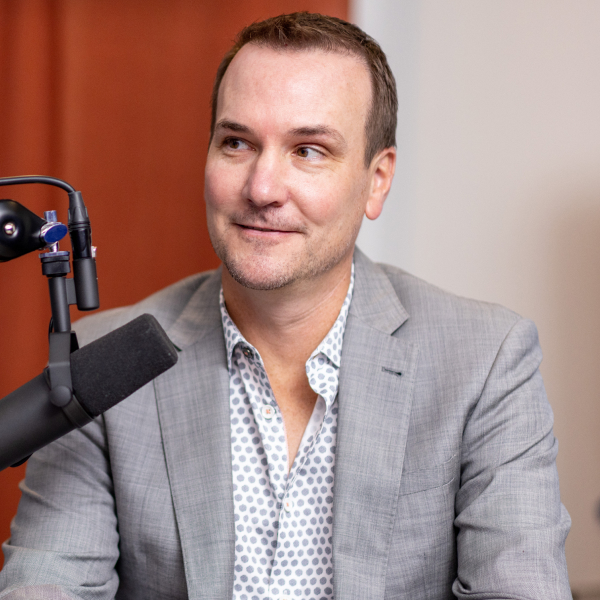 Brent Hauser
Absolutely. You have it on your lowers. I have it on my lowers right now, and I'll get my uppers in when I go.

Dr. Grant Stevens
Do most people do uppers and lowers it?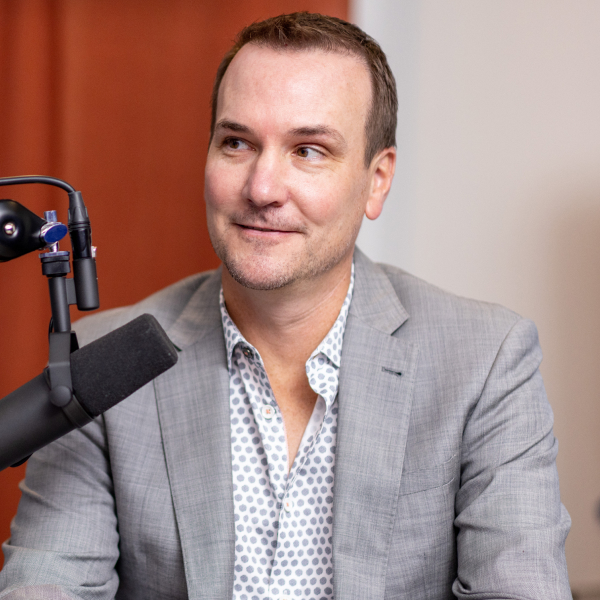 Brent Hauser
It's, it just depends on patients. It's really, it really depends on the patient. My, my upper doesn't need as much as my lower they've space it out. And e every practice does it a little bit different based on what the patient needs.
Again, I think it's the same way you deal with your aesthetic patients. You're gonna treat 'em with what they want and what they need. And it's about educating them. And that's that's what we're doing with.

Dr. Grant Stevens
This is absolutely remarkable. And I still think we should be able to do this in the plastic surgeon's office, but I'm sure the dentist probably don't like me saying that. There may be some way you say, you put us together.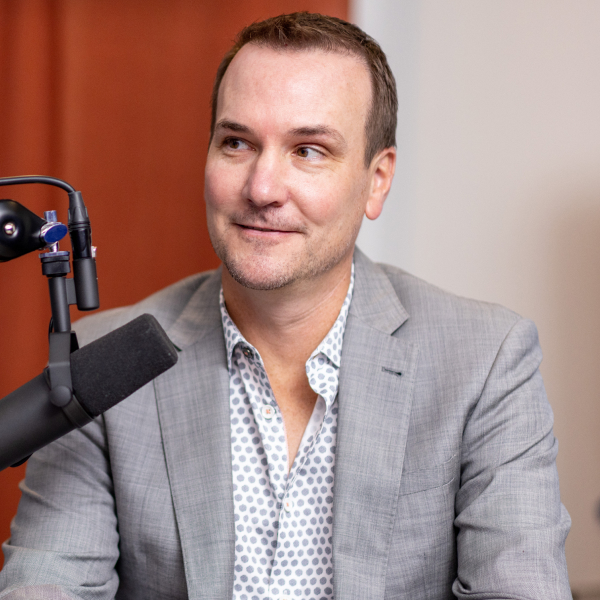 Brent Hauser
They would love to get your patients and I'm sure you would love to get their patients right. [Indeed.] So how, you know how we do that? I think we're still thinking about and working through.

Dr. Grant Stevens
Absolutely revolutionary. You've gone from lasers, and now you're dealing with teeth.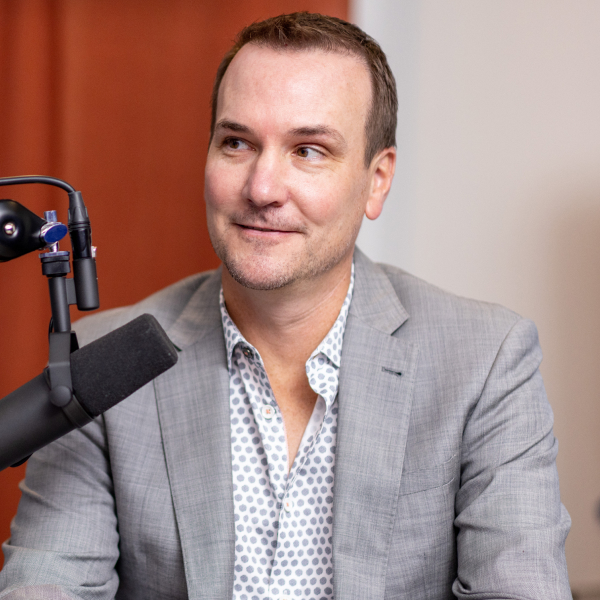 Brent Hauser
Now I'm dealing with teeth and wires.

Dr. Grant Stevens
Yeah. Aviation wires or something. Yeah, aerospace. Yeah, absolutely. So I see you brought your crystal ball with you today, you've been through an awful lot in your career. What do you see the future holds for us in the aesthetics business? Business?
This is the technology of beauty. We've just talked about the. and this is certainly revolutionary built totally on technology. What do you think we're gonna see in the next 1, 5, 10 years from now?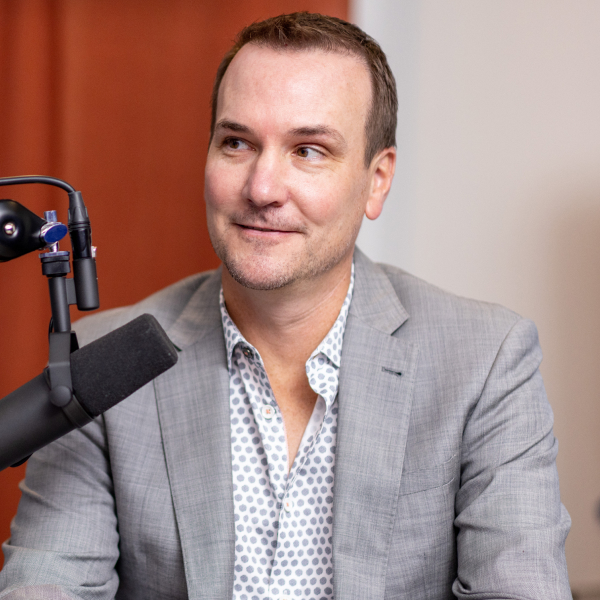 Brent Hauser
I don't know, grant, my crystal ball hasn't always been the best, but I think I, for me, it's all about education and I think if we educate the consumers, And we can figure out better ways to educate the consumers and provide access.
I, we had mentioned some industry veterans like Clint Carnell working with HydraFacial and getting into more retail chains, getting into the Sephoras, getting into those big all that's about. Giving access to where the consumers go. And so y I think the more we can open that up and the more we can figure out ways to go where they are, instead of forcing them to come into our practices the more opportunity there's gonna be.
And so I think, InBrace, in my mind is just another way to educate and get to the. But we need to think about, how do we really go everywhere they are and educate them? And then I think all boats will rise and we'll have better better outcomes for these treatments.
And so I think, you're a big pioneer in this space by doing. Things that join industry with the physicians. I think, a ais s I've been a part of that. This is technology of beauty is a great resource just to bring industry and the doctors together as partners to figure out how to overcome these challenges.

Dr. Grant Stevens
Thank you very much. It's remarkable. We were talking about the Yahtzee concept that how many of us are have been in this? And you, if you play Yahtzee and you turn it upside down and it's, and then you pick up the dice and you do it again and it's the same people, just a different company. Again, you mentioned your brother Brad, and you also thanked me for not saying Brad.
So you are Brent Hauser, your twin brother Brad Hauser is also in the aesthetic space and has been and is now running solo. And we mentioned a number of other people today. It's fascinating to me how we all have the privilege of working with one another. In this beauty business, the aesthetics business.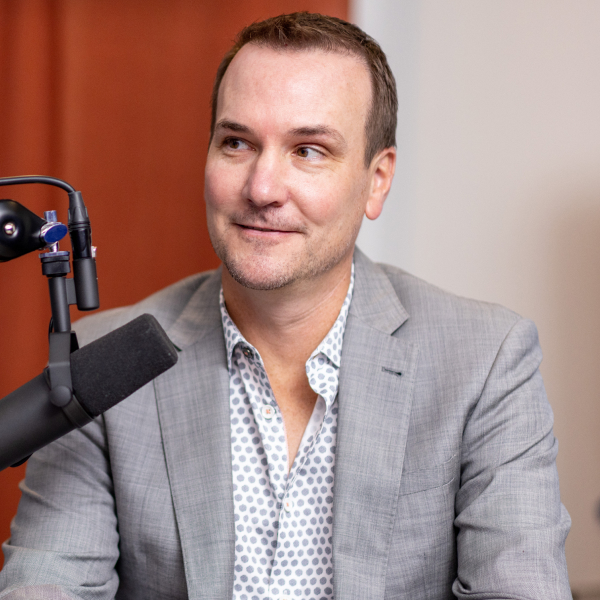 Brent Hauser
Yeah. Family's important to me and I think having the opportunity to work with Brad at two companies has been great. It's remarkable. And, we we're very competitive, I can tell you that. But he's onto a really good thing over at Soliton. And I think there's good things to come out of that technology as well. But yeah we'll see if we ever cross paths in the space again. I don't know. We'll have to find out and then my crystal ball doesn't tell me any about that.

Dr. Grant Stevens
Okay. I would imagine we will and you will for sure with your brother. So I want to thank you very much for flying out here and for spending this time with us on the technology of beauty, we've learned a lot and we're gonna be following you, and you've opened my eyes to the beauty of teeth and how easy this could be. And I could definitely see where this could help my practice personally in all the practices of plastic surgery. So I want to thank you for that coming out, Brent.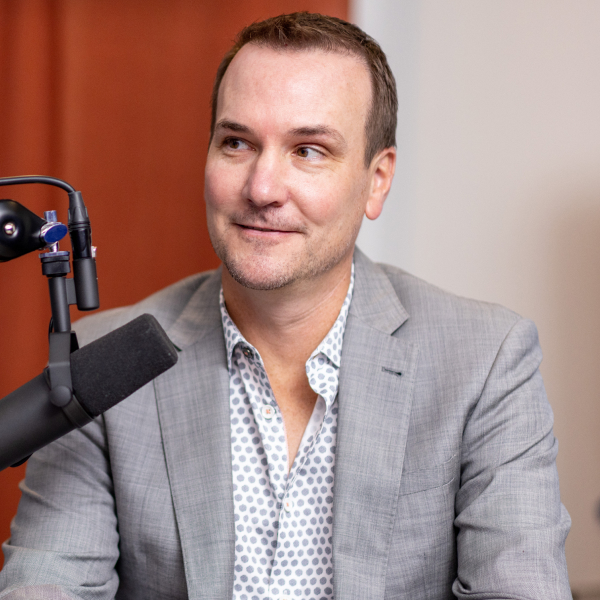 Brent Hauser
Thank you for having me. It was it was fun as always, Grant.

Dr. Grant Stevens
My pleasure and I want to thank all of you for joining us again. For another wonderful episode of the Technology of Beauty where I get to interview the movers and shakers of the beauty business, and today was no exception with Brent Hauser, who just brought us up to speed on the beauty of teeth and an easy way to do it with InBrace technologies. Thank you very much.
Subscribe to
The Technology of Beauty
Produced and co-founded by Influx, The Technology of Beauty is the podcast of renowned plastic surgeon Dr. Grant Stevens. Tune in to hear interviews with the innovators and entrepreneurs and who are shaping the future of aesthetics from the industry side.