Drafting a Blueprint for Group Practice Success
Ep. 53 - James Haefner
June, 2022
Want to be on the show?
It's one thing to say you want to do a better job in aesthetic medicine, to enhance your offerings, and "be part of something bigger." It's another thing entirely to actually achieve it.
Drawing on experience gained as an executive at Lumenis, Biolase, Allergan and Medicis, Athenix CEO James Haefner set out to find a way to achieve consistent, reproducible results while maximizing the value of a practice. And in creating the Athenix Body Sculpting Institute, James built a model for providing plastic surgeons with key back-end support functions including marketing, accounting, HR, operations, regulatory and licensing — allowing doctors to focus their attention on patient satisfaction. In this episode of the Technology of Beauty, discover how James ultimately drafted a blueprint for group practice success that consistently ranks among the top plastic surgery practices in the U.S.
---
Full Transcript

Dr. Grant Stevens
Hello everyone and welcome back to the technology of beauty, where I have the opportunity to interview the movers and shakers of the beauty business. And today is no exception. Today, my friend Jim Haefner, just came up from Orange County,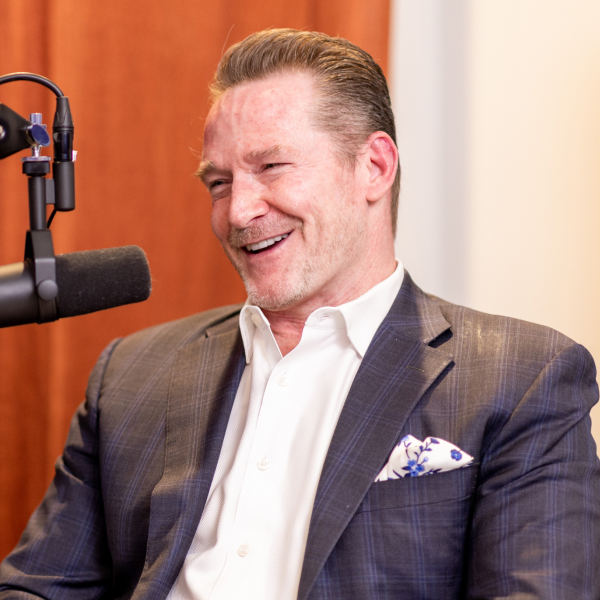 Dr. Grant Stevens
Coto de Caza. He's come up here to beautiful Manhattan Beach here to the home of our studios here, the technology of Beauty studios, and he's gonna tell us all about Athenix. Welcome, Jim.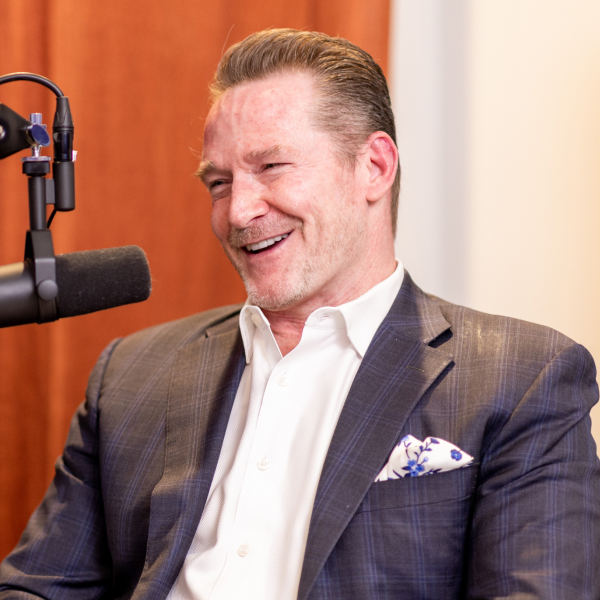 James Haefner
Welcome. Thanks for having me.

Dr. Grant Stevens
It's a pleasure. I finally got you up here, yeah, it's great.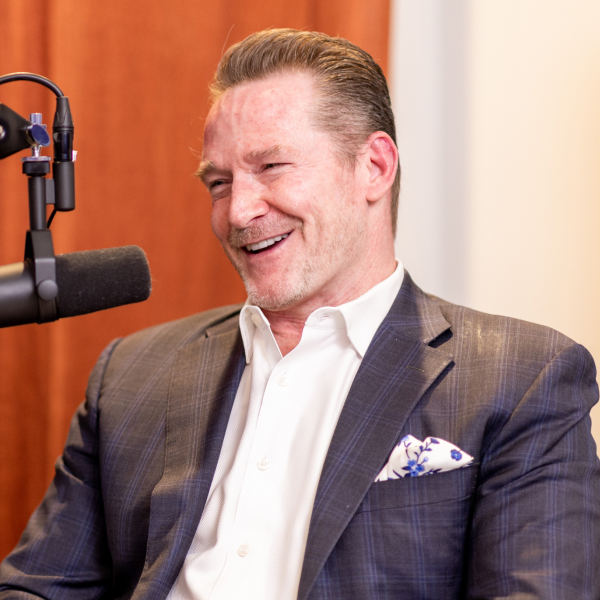 James Haefner
It's, it is an honor. As I texted you back, I well much appreciate it.

Dr. Grant Stevens
It's my honor. Let's start with this. Where did you grow up?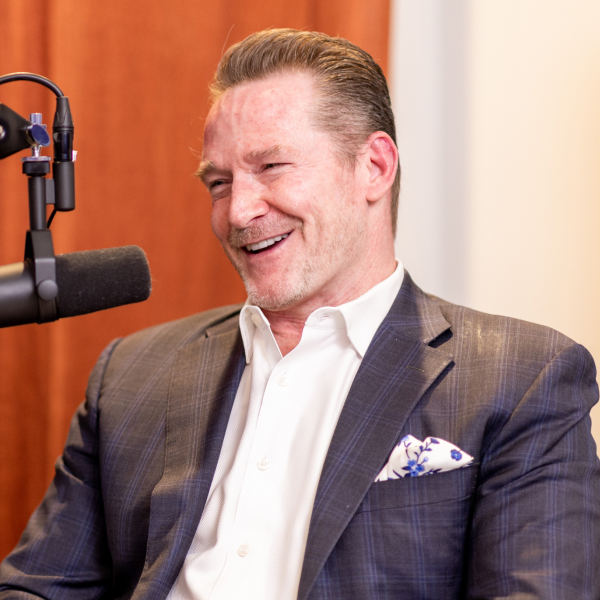 James Haefner
Grew up in the suburbs of Detroit. Great place. Detroit. Motor city, that's right. Great place to be from.

Dr. Grant Stevens
And where'd you go to school?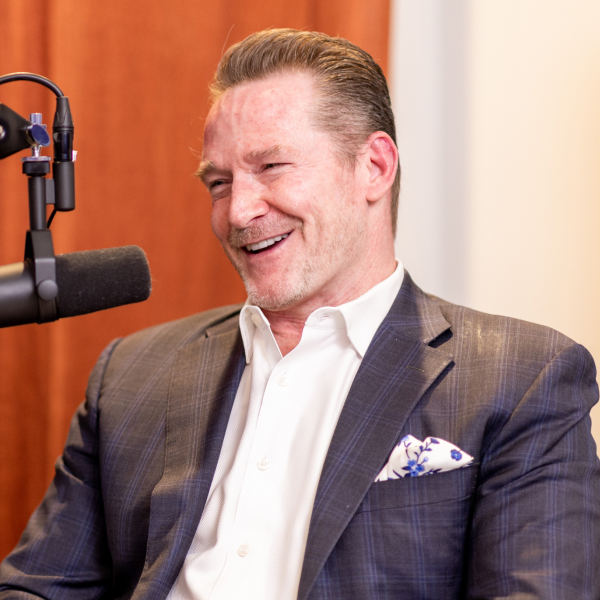 James Haefner
I did my undergrad at Eastern Michigan University and then I did my master's at USC.

Dr. Grant Stevens
Ah, so you're a Trojan. You got your Master's? And what's your master's in?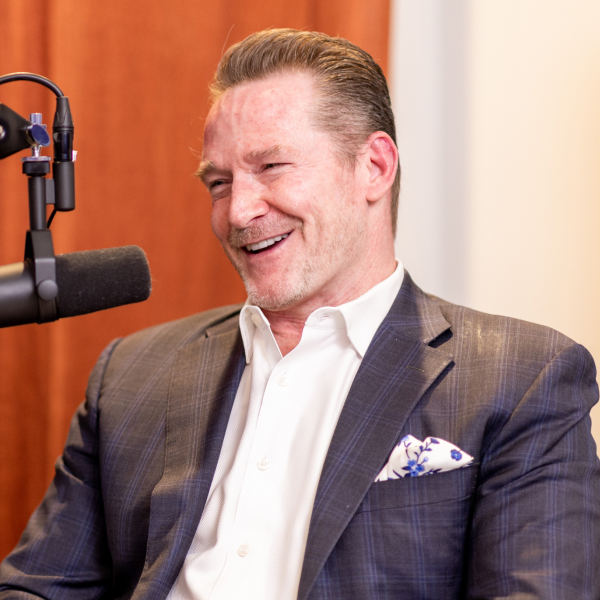 James Haefner
I just did general management.
So

Dr. Grant Stevens
business. Yeah, your mba. Okay. I didn't know. I didn't know you were a Trojan either.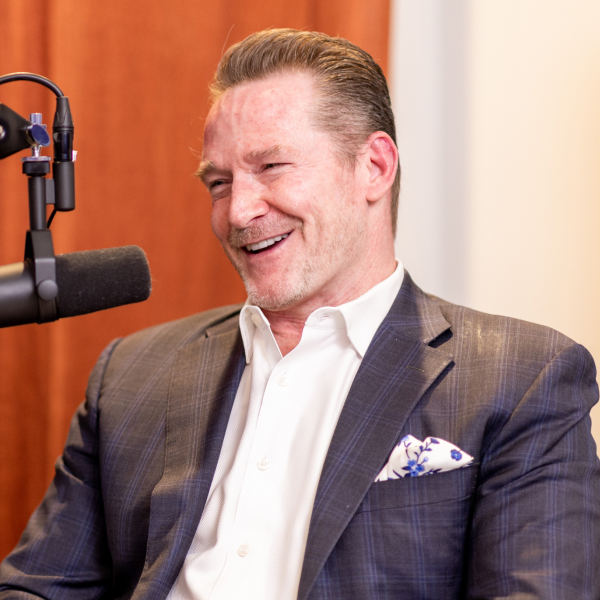 James Haefner
So then I thought you were gonna say you didn't know I did my mba.

Dr. Grant Stevens
No, I figured you didn't. I wasn't that smart. That's gonna come out in a second, but, Having said that, so you got your mba? And where'd you go to work initially? Where'd you start?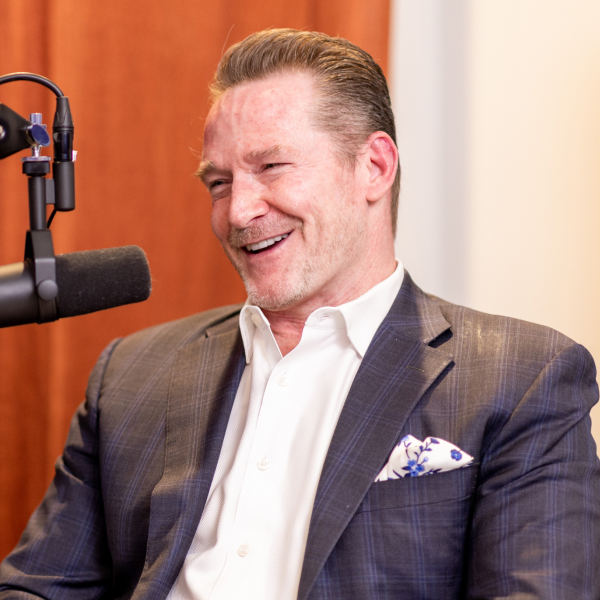 James Haefner
Great question. So when I got done with college, when I got done with my undergrad , I really didn't know what I wanted to do. And I had a good, I had a good marketing professor who steered me toward Getting into sales and he basically said, listen, if you don't know where you want to go, you can go anywhere in business once you start in that area.
Cuz everyone needs to know how to sell in business. So that's what he distribute me to. So I went out and had some other good advice that the best place to cut your teeth is in business equipment. So I started selling photocopier and laser. I'm not lasers, photocopier and fax machines. Fax machines.
Yeah. Back in the day when you actually was that in the eighties when you need, in the eighties when you needed. Sell Afax machine. You couldn't just pick one up at staples for 99 bucks or have it dropped off at your house. That's right. Exactly. So I did that for a couple of years and that proved to be an outstanding training ground.
Really helped, teach you all the basics of selling , learned the fundamentals, took every course read every book, and just try to become the best that I could at at. So that's where I got my start.

Dr. Grant Stevens
And then you went back to school?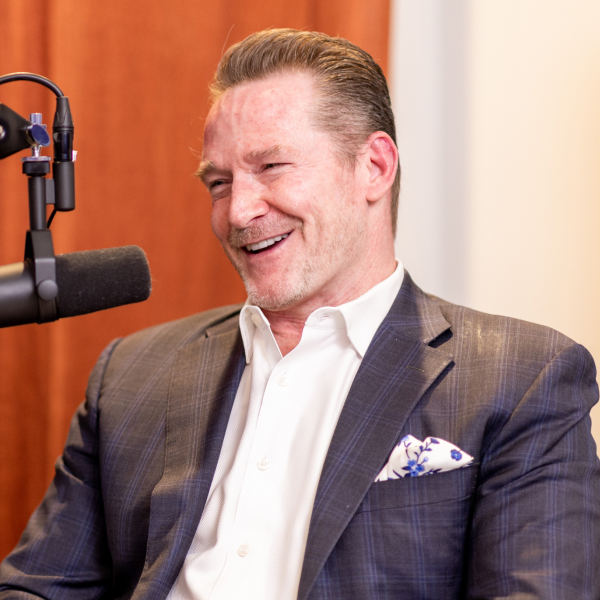 James Haefner
I did. I didn't go back till later though. Ultimately I, which was a good, also a good move and I, I highly recommend that.
Cause I think the. Some total of my work experience up to that point. When I did my undergrad, I think I was bouncing at a bar and VEing cars at fashion Island. So a lot of the things that, that you learned in business school weren't necessarily relevant. So right after I had a number of years of experience and particularly at executive levels, it was much more relevant.
I think so. So I went back later. It was probably, I don't know, 10 years later or something like that after I got outta school.

Dr. Grant Stevens
And how did you get into it? When did you get into the beauty business? How'd you get from photocopier and fax machines?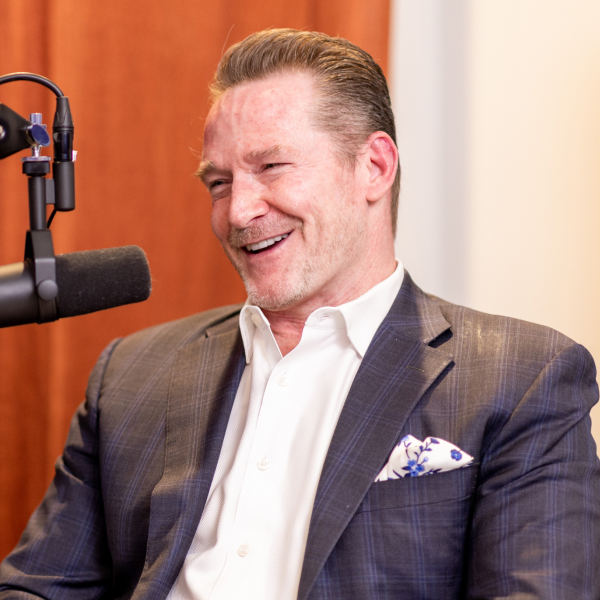 James Haefner
Yeah. That happened pretty, that was a very short stint, so that was not my career lifetime.

Dr. Grant Stevens
I didn't know that. But did you end up with one of the companies that I might be familiar with?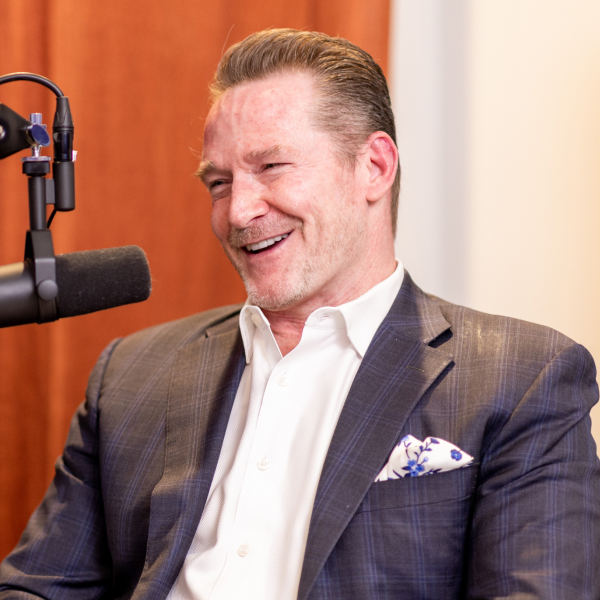 James Haefner
Yeah, actually, you know how I the business a guy from our office. The, we had some very good sales people and one of the guys got into, he was working for one of the device companies and he was doing very well for himself.
And so I basically thought to myself, okay, that's a great place where I'd like to be. And my parents actually were both veterinarians, so I had a little bit of a background in that area as well. So anyhow, I. This is, again, this is gonna date myself back. This is before the internet days, right? So what I do, I went down to the library and I pulled out a reference book on who The top 20 at this time, top 20 medical companies were in the country.
And I picked up the phone, I went down and I called every damn one of 'em. Good for you. And yeah, it was actually funny cause I got a hold of one guy actually. To take a step back. I went and prep and, interviewed prep and such and bought a couple books and had some suggested kind of approaches when you reach out and Cole call someone, right?
Yeah. So I contact the, contacted one of the companies, which turned out to be the number two suture company in the industry at that time, right behind J or j. J s Ethicon. So I called him and he says I told him who I was and what I've done and what I'm interested in getting into and such and his, he pauses for a moment and he says to me, he says he is an old guy.
He says he's. You're not reading that, are you? I said, then I broke the sign. I said, no, I'm not, of course I'm not reading it. And then anyway, he got an interview. He was a Western area vice president. Got an interview with his, manager that was below him and ultimately got into the business.
And so that was with Davis and Geck. And that was in the early 90. And then ultimately did did very well with that. Got good exposure to a lot of different areas, including plastic surgery. But in 95 is when I really transitioned into essentially cosmetic surgery, pretty much only or predominantly anyway, and that was with coherent back in the day.
Okay. So this is as, as I remember, and this is going back a lot of years as I remember, you were the old sharpen guy. Yeah, I very early on.I remember the coherent. Yeah, so we had introduced the Ultra Pulse CO2 Laser, and it was it was a great system, great company to work for, and I ultimately had a career with them for about 10 years and ended up leading the north and South America for vice president of sales for the Aesthetic Division.
Yeah, that was really my transition into aesthetics and I've been there ever since In the market, ever since. I think it's just such a great business.

Dr. Grant Stevens
So was it coherent all the way to 2005 or didn't you do Luminous?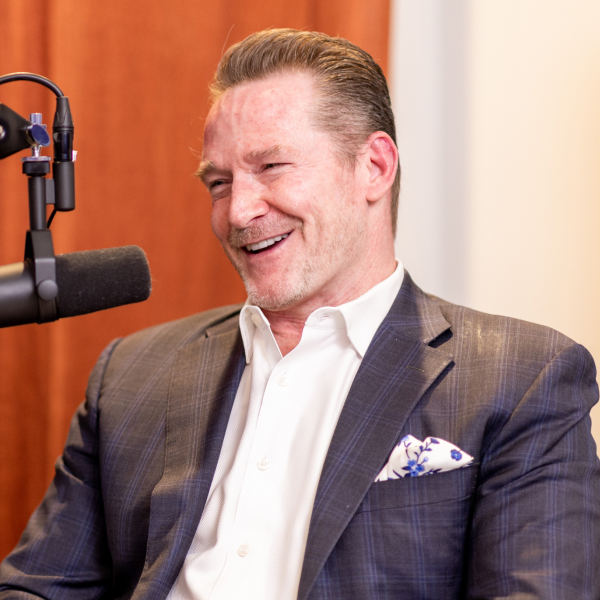 James Haefner
So Coherent was acquired by ESC. Back in. Yeah, I'm gonna say around 2000 approximately in that area. So yeah, those two companies formed together that then became the new company and the company that is still today called Luminus, got it.

Dr. Grant Stevens
So what happened in 2000 and what's that five then? Does that bring you to.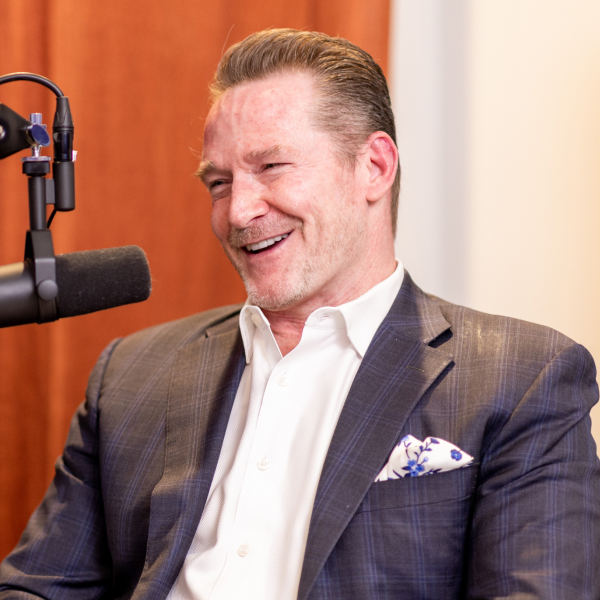 James Haefner
So that, that was actually in 1995 and then yeah, it took me up to about two, four, 2005 around the timeframe. Did a couple of stints, was with Allergan for a little bit. Great company to, to work for, and then ultimately did a startup with a company called Liposonix.

Dr. Grant Stevens
Oh yeah, I remember Liposonix. Do you remember, wait a minute, let's go back. Allergan, what'd you do with Allegan?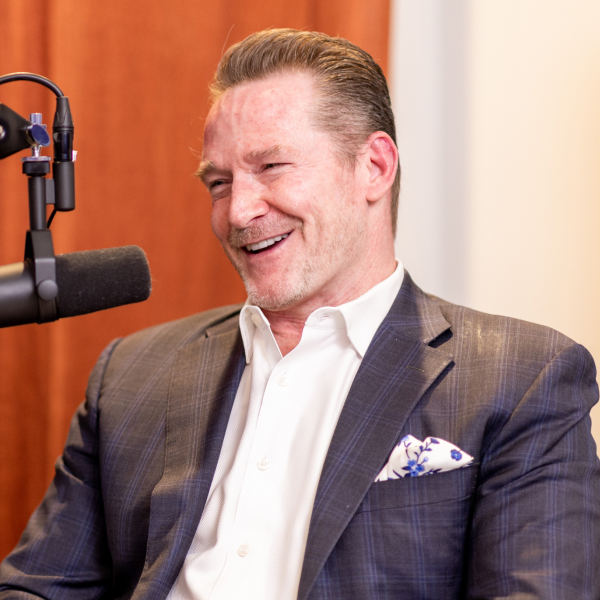 James Haefner
So I was the vice president of Commercial and Franchise Marketing. So my group essentially worked between Faha, which was Bob Regan's group at the time the breast group and back at the time they had the lap band team as well and was involved in developing the original loyalty program actually for, yeah for plastic surgeons.

Dr. Grant Stevens
And Bob now is heading up Merz. Back to the old Yahtzee thing, and at that time it was David Pyott leading Allergan, right? So you're Allergan for a while, then you went to Liposonix.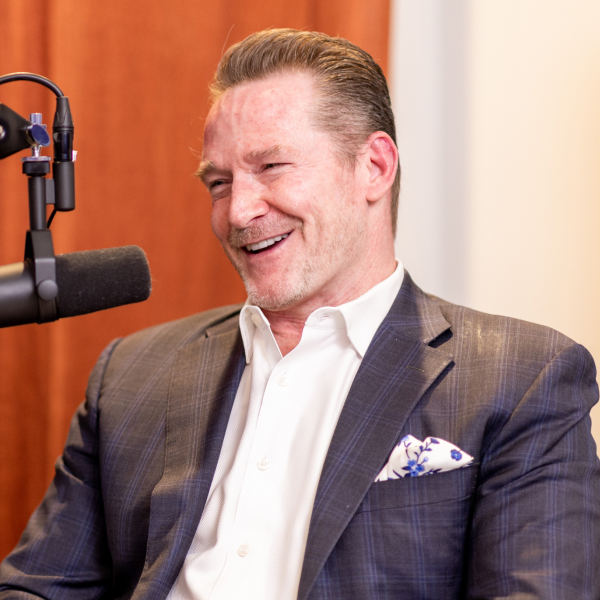 James Haefner
Went to Liposonix and opportunity to, launch a brand new device. Non-invasive, fat destruction device, and good product. We launched it globally. I was EVP of marketing at the time and within six months we were acquired by Medicis. And then basically transitioned that business over about the next year or so over to Medicis.

Dr. Grant Stevens
I forgot that Medicis did have Liposonix for a while.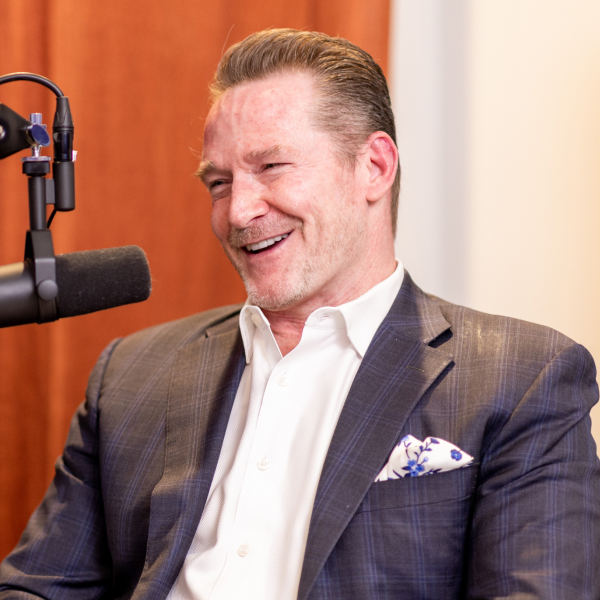 James Haefner
Yeah. It was one of those things that plug into the wall. But yes, sometimes big pharma companies struggle with Yes, indeed.

Dr. Grant Stevens
Okay. You didn't switch over to Medicis at that time, did you?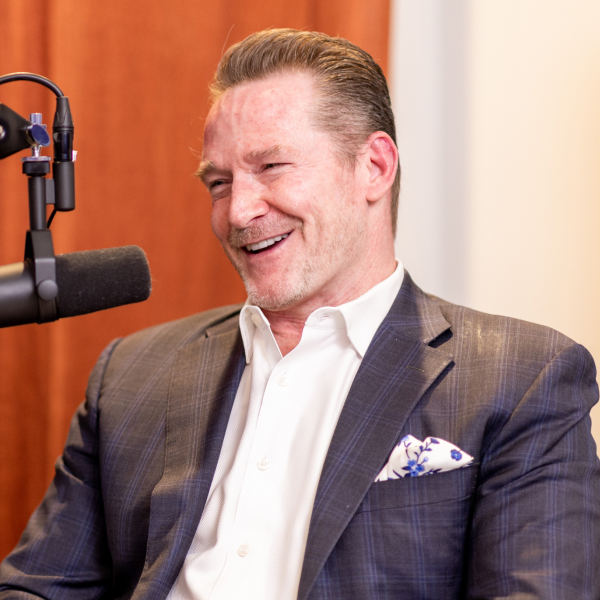 James Haefner
I did. I transitioned into business for, I don't know, six to nine months, something like that. So what's that get to flew back and forth.
So that gets to you about 2009. So we had a nice exit at that time and took about a year off and tried to decide what I wanted to do with my career. When you grow up?No, it was a nice exit. Not a I'm gonna retire exit. But it was nice, but. Anyway, really take, took a long hard look and tried to decide what I wanted to do and one of the things I landed on was developing what is now Athenix Body Sculpting Institute.
And and the real impetus behind it was I just felt through all my years in healthcare, and not only on the professional side or on the business side, , but but as a consumer, the, we could just do a much better job. And in particular in aesthetic plastic surgery because it is what I'd like to refer to in others retail medicine.
Okay. It's true. It is medicine, it's real surgery. These are important serious safety issues with everything that we deal with. But at the same time, it's a retail business. You have to be able to communicate with consumers. in the way that they want to be communicated to.
And you have to be able to appeal to consumers and understand what's going on in the mind of the consumer and deliver to them the type of experience that they're looking for.

Dr. Grant Stevens
I would agree with that. Where did you start Athenix?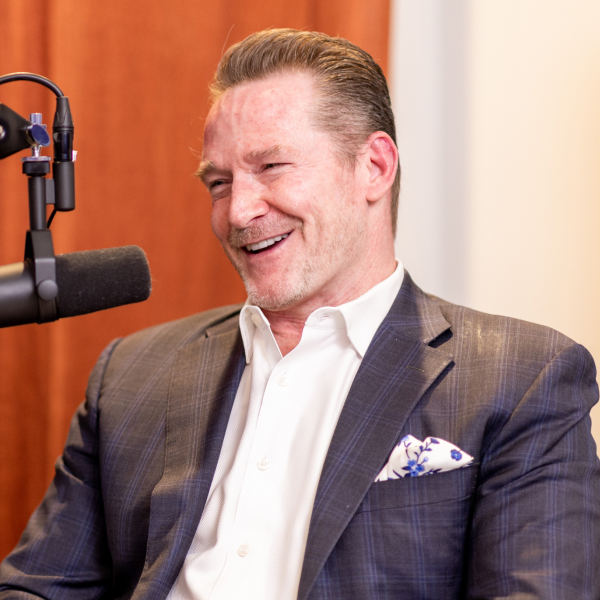 James Haefner
So it actually began when I acquired the assets of what was left of essentially a small chain of medi spas that had somewhat, no, pretty much failed, other than the final couple of them,
So I acquired the assets of those last two units. One was up in Bellevue, Washington. The other one was up in central California. And really sat down and looked hard and drew out a business plan that That try to again, address that issue of how do we do a better job at delivering an outstanding product to the end consumer, both from a patient experience standpoint, but also from a results standpoint too.
Because there's a lot of, there's a lot of inconsistency out in the marketplace. We essentially drew out a business plan that said, how do we get there? How do we deliver to the consumer a great experience with consistent reproducible results in a safe and trusted environment?
And that's really where we went. I took the, essentially took the, got away from the medi. Aspect of the business just because I felt there was a much bigger opportunity with delivering a full service completely everything from non-invasive to minimally invasive to, full body lifts that we performed today.
This full line of aesthetic plastic surgery as opposed to just the niche in Medis Spa. So drew that into the plan and rebranded everything changed the strategy of where we were going and what we were doing and how we were gonna approach the marketplace. And and very shortly rebuilt those two locations that were doing.
Negligible amount of revenue. I think they were doing around 750,000 top line at the time. And, again, negligible profits. And those two locations today are, they're 10 million each locations.

Dr. Grant Stevens
So those are your first two locations? And you mentioned Central California. What part of Central California?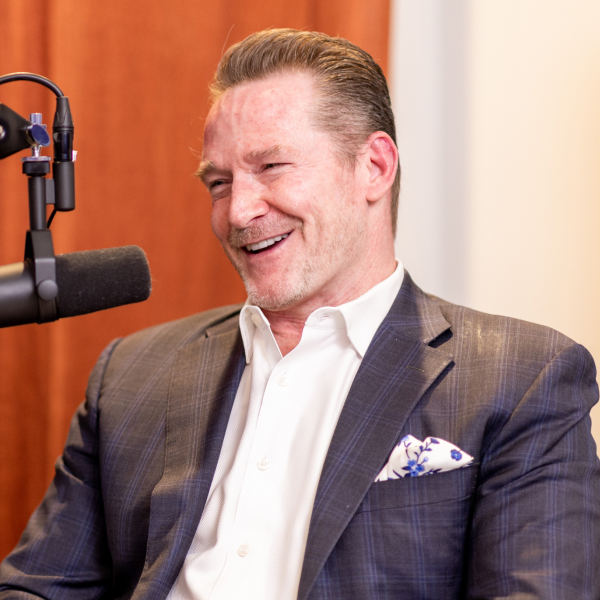 Dr. Grant Stevens
So Bellevue, Washington. Fresno where are the other ones?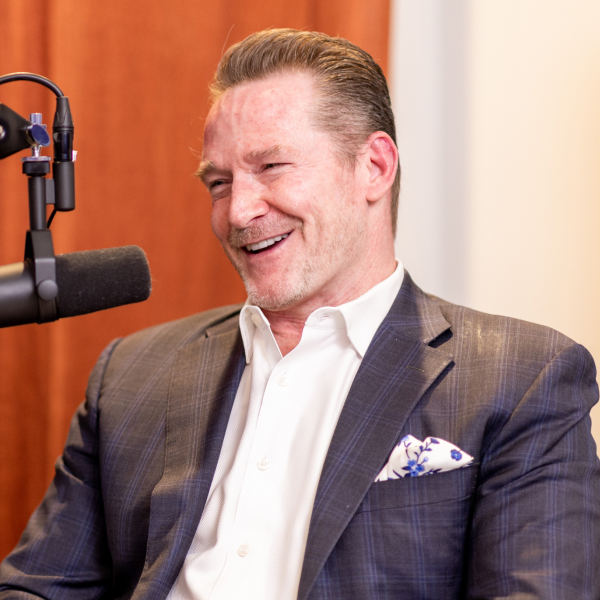 James Haefner
So then we from there opened up Southern California. Very shortly thereafter, we did Pasadena and Irvine, California. And then most recently we did Portland, Oregon. So we're now in, in three states, five locations in three states on the west coast, with others that are coming along line here very shortly, in two different states.

Dr. Grant Stevens
And why the name Athenix?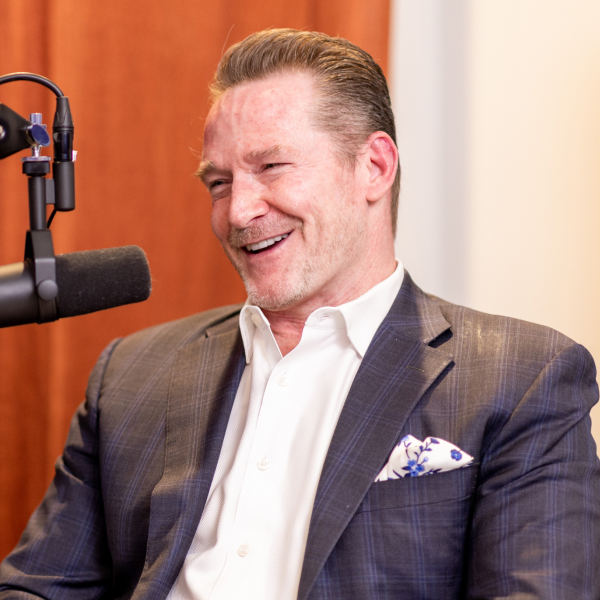 James Haefner
Yeah, that's a good question actually. So we spent a lot of time on brand strategy when we developed this and called a lot called upon a lot of very smart people in the industry that I've met through the years,
And ultimately we mapped out a plan including the brand name. And the brand name really came from we must have looked at thousands of different names. And it was a combination of Athena. And, but then we added the IX to it to give it more of a kind of a medical feel. And we tested it in the marketplace and it tested extremely well.
And that's where we landed on it. We added the body, ultimately the body sculpting, which I know some people can misinterpret and think that must be liposuction. But it's really not, when we look at the way we think about body sculpting is ultimately, We are accentuating the body.
We're either removing from some areas we're accentuating others, not just about about liposuction as some people think or some surgeons may think that way cuz I don't know the consumers necessarily feel that way. But but we added the body sculpting to it to better capture everything that we were doing.

Dr. Grant Stevens
Are you doing facelifts at your centers? We are. And breast surgery, everything. So when you say body contouring, that throws some people off. Throws me off I thought. Liposuction and just body work.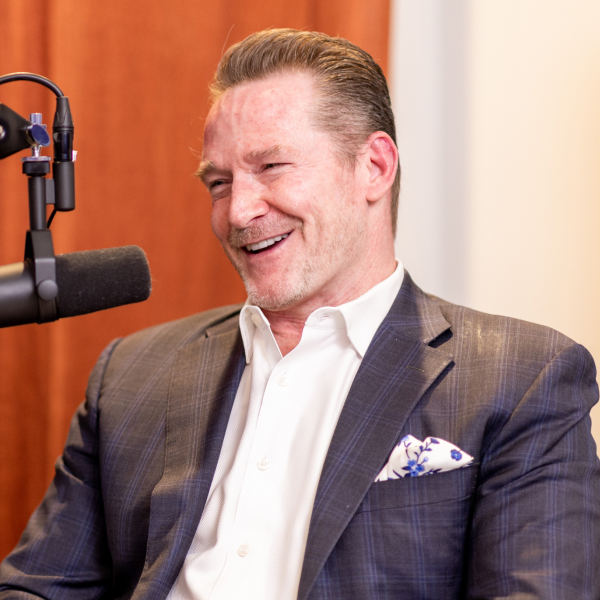 James Haefner
Yeah, that's a great question. But face and breasts also. We do everything. We really do. We're a full service aesthetic plastic surgery center.
And we do everything from completely non-invasive procedures, mi, including injectables, minimally invasive procedures, say liposuction type procedures, . All the way up to, 360 tummy tucks as well for patients that that are post massive weight loss. So do you have your own operating rooms?
We do. All of our centers are the same. We've got two fully accredited operating rooms in each one of our locations. Which is important, again, back to the patient experience and ensuring that it's all self-contained. We don't, our patients don't have to go to the hospital.
They don't have to go to an ambulatory surgery center. Just, obviously a lot of surgeons have the same, but we don't use our centers are not farmed out to other doctors. There's for the sole and complete use of our surgeons.

Dr. Grant Stevens
And how about overnight facilities? You offer any of those?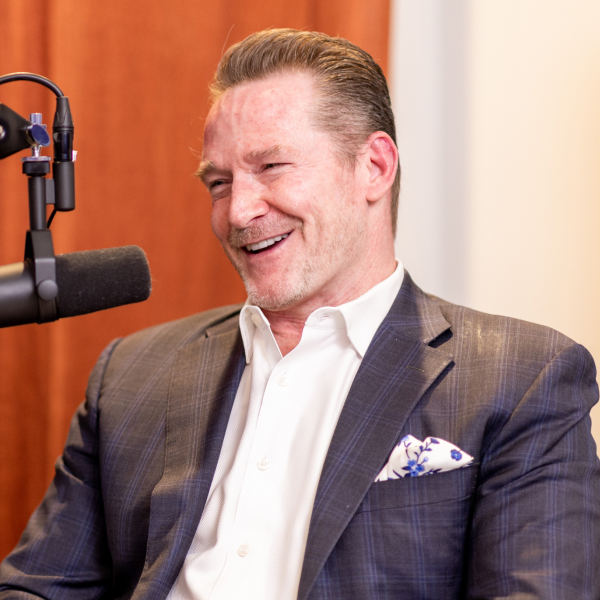 James Haefner
We don't. We have relationships with overnight care centers if need be.

Dr. Grant Stevens
I was just wondering how that worked. And so how many doctors do you have total for the five centers that you have right now?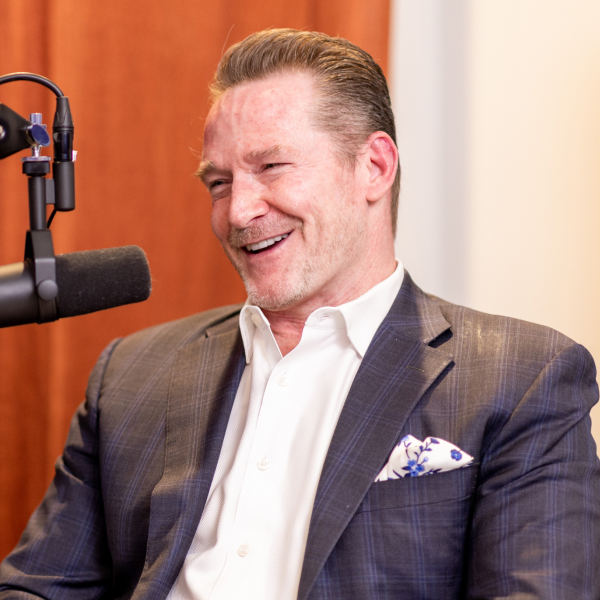 James Haefner
So we run about 15 or so right now. Approximately.

Dr. Grant Stevens
And then what are your plans for expansion? You mentioned some expansion plans. What does that look like to you?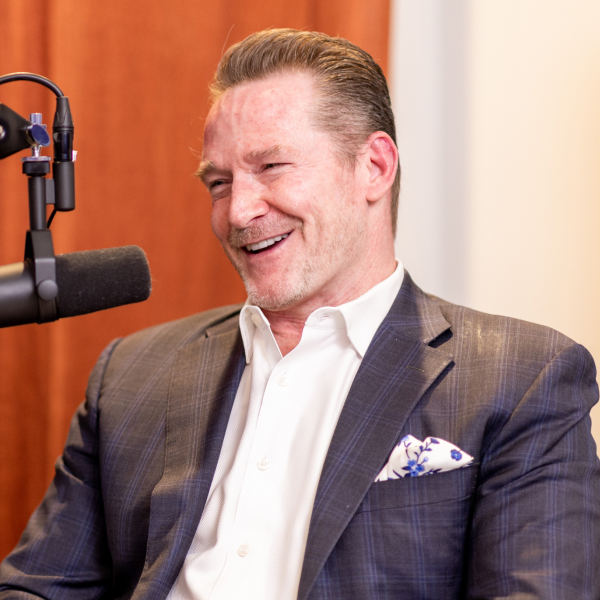 James Haefner
Yeah, so we were just funded about little over five months ago. We received private equity funding which was great. We have a new partner in Lattice Work Capital Management, that has just been a outstanding partner to work with very.
Very accommodating. They see our vision on the growth and the opportunity in this space, and they fully support it. So our growth strategy is really threefold. First and foremost, we're gonna continue to grow our existing locations. We have focused really over the last.
10 years, we've focused on growing deep rather than wide, rather than opening a bunch of centers. We've continued to grow deep and build the revenue within those centers and build the reputation and such. So we're gonna, that's one strategy of our growth. The other one is De Nova location, so we're opening new centers currently in, in different markets.
Across the country. Right now we pull I just ran this the other day, but looking at our patient draw, we pull from patients all over the country and all over the world right now, which I think is pretty that's cool. Impressive. It's actually surprised me that it was as big as it was.
I knew that I'd. Anecdotally, I'd seen a lot of our data, and I pulled it about a year ago, but I pulled it again just recently. And the number of patients that we're seeing coming from different markets all across the us I think it just, it speaks to what we're doing and the value of what we provide to the end consumers.
So de Novo locations. And then the last is as Acquisi. So we are actively looking to acquire practices. So there's no doubt in my mind that this space we will see consolidation in the future, and I think it's a I think it's a tremendous opportunity for surgeons to, to be able to capture some of the equity right now out of their practice as well as have a bigger opportunity in the.
I mean we've seen this as, in different other spaces, dermatology in particular, right? There's been a lot of activity there, dental prior to that. And we're seeing a lot of activity now in this space.

Dr. Grant Stevens
And what markets are you looking at right now? It sounds like you're primarily in the western United States. Are you think, are you gonna take a national approach to this or a regional approach or do you know?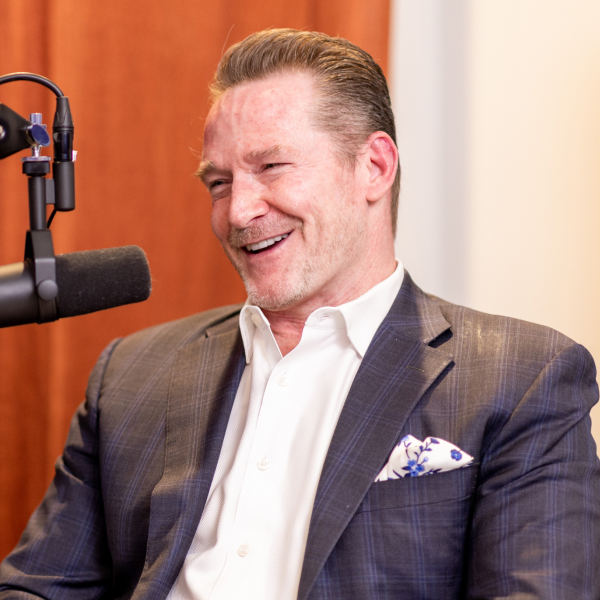 James Haefner
Oh yeah, absolutely. No, definitely. Yeah, our, one of our next centers will be on the east coast.

Dr. Grant Stevens
Excellent. And do you have any fellowships? Do you have what do you offer in terms of ongoing education?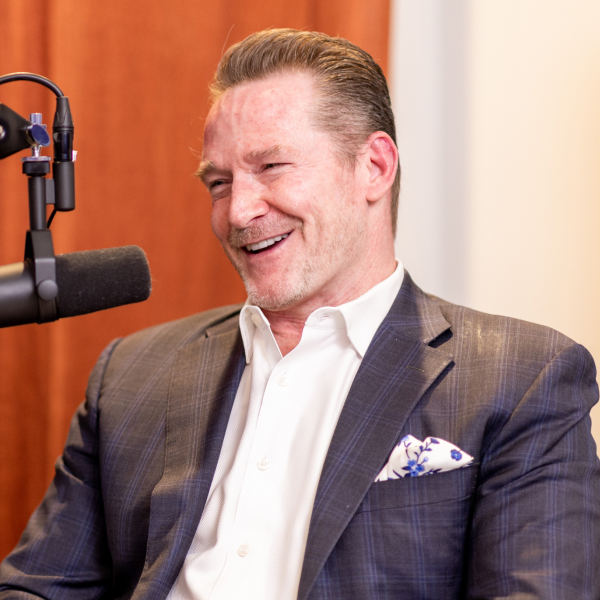 James Haefner
Yeah, so that's great question. That's a direction that we are heading now is huge amount of value in that. And I think that the organization structure that we have really facilitates that. And when I say that we've got, multiple different locations, Multiple different surgeons that a younger surgeon can mentor under and learn and grow.
And I just think it's a great opportunity. So that's definitely in our plans for the future is building into that type of program. And for young surgeons, for us it's a great opportunity for them, doctors that come work for us, what we call an up and comer surgeon.
We get a lot of a lot of, we, a lot of surgeons get very attracted to come work for us because they know they can get busy. They know they can get well trained and, and do a lot of cases, but we're not, we're not a low cost, high volume producer by any stretch. Our pricing, we run our price comparisons pretty regularly, , we're on the upper edge of the spectrum when it comes to our pricing. But that doesn't mean that we're not busy. So we do a lot of cases.

Dr. Grant Stevens
And how are you marketing for the most part, I mentioned national and even international patient base. Is that primarily digital marketing, like internet and social media?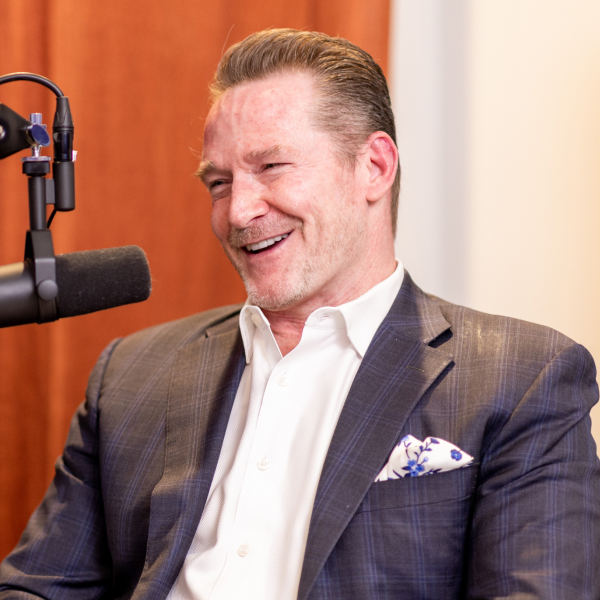 James Haefner
We've done it all. We really have. I bet. And again you're certainly been the trailblazer there for many years.

Dr. Grant Stevens
But what are you finding is working the best for you? I'm curious.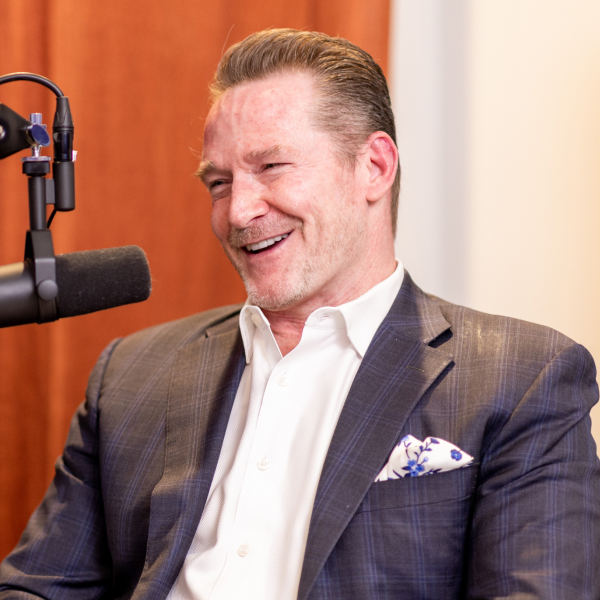 James Haefner
Again we've done it all. We've done broadcast tv, broadcast radio, certainly social media's been great. We, we've been digital for a lot of years. But. All of the above. All the above. Certainly we're leaning a lot heavier digital these days. It's been very effective for us.

Dr. Grant Stevens
That's what we've found. Also. I was just curious if that's what you've found.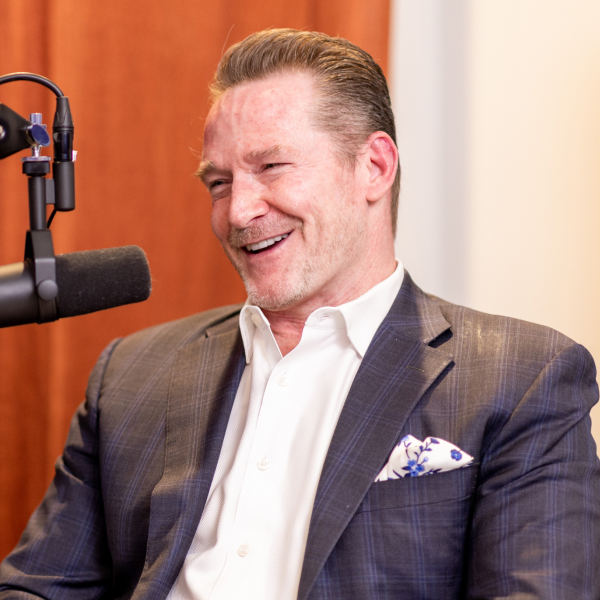 James Haefner
It is, and I think the reason why and particularly is that one of the strengths that we offer is results. We, I stand by our results and some of the surgeons we have on board that can focus. On doing great surgery because they don't have to run the practic. We've got, we have a full support team that handle all of the fundamental foundational aspects or the functional areas of business that are all handled by someone else.
All the hr, all the management, all the regulatory licensing. Where a doctor doesn't have to deal with that, all the advertising and the surgeon can just stay focused. That sounds too good to be true, Jim. A surgeon can stay focused on doing, being a great surgeon. That's really what the fun.
That's what it comes down to. And, and for that reason, we attract a, we attract a lot of surgeons as well that have been in practice for a while. And I don't mean this in a derogatory way. We call it the kind of the bend of the dance group. Which certainly is just a kind of a term that describes a surgeon that has been in practice.
They've been there, they've done it. They don't necessarily enjoy that aspect of it, but they're just happy doing great surgery and those people are really good fit. For us because they're happy to acquiesce and just, I want to do great surgery. I want to take care of patients. I want to have the autonomy to to do what I know needs to be done, but not have to deal with attracting those patients, not have to deal with.
The, HR regulations in this day and age, especially in California, be very challenging for a surgeon. Finance and accounting. The number of times I've heard about, a doctor that had an embezzlement situation like we did early on as well, but, that kind of thing, we deal with all that and manage through that and they don't have to focus on that.

Dr. Grant Stevens
That's a huge advantage to any of us at any stage of our practice to be able to relegate some of that. That's not the stuff that we're not really trained to do and isn't quite as much fun as being in the OR and doing surgery since most surgeons left to do surgery.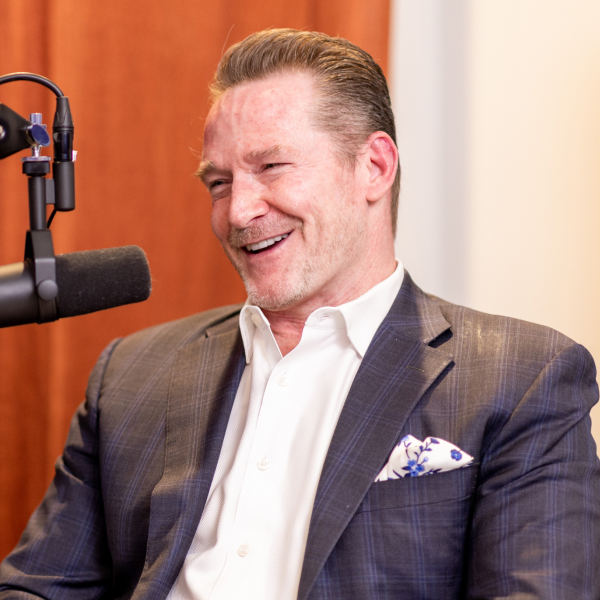 James Haefner
Yep. I agree.

Dr. Grant Stevens
Let's see. You brought a crystal ball today. I can see it bulging there. Tell me, look in your crystal ball, I think you've already taken a long bet on aesthetics. And I agree with you. I think the the. Future for aesthetics is really bright. It's even spite of covid and even recess, recessionary forces and so forth.
Aesthetics is growing by leaps and bounds, double digit growth, as was mentioned at EISs this year in San Diego, and has been mentioned by many. people. So clearly you're bullish on the aesthetics market. So aside from that, what do you see in the future for either you or a or athe or aesthetics in general?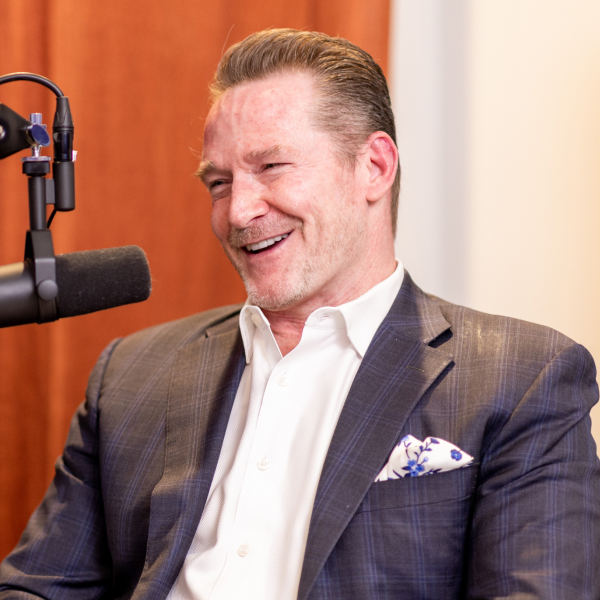 James Haefner
Yeah I think big picture. I see, as I had already touched on, is consolidation for sure. There's no doubt in my mind that we're seeing a lot of activity in this space. And and I think it's, I do, I think it's great for the space. I think it's consolidation can really Help a surgeon maximize the value of their practice.
And be a part of a bigger, of something bigger than just their own private practice. And it's not for everyone, but certainly I think for a lot of surgeons that have worked hard and they have an opportunity to, to transition that practice and ultimately get a nice.
Payout on an acquisition , but then also maintain equity so that they can have a larger payout in the future. So I think consolidation's great for the, it's the, it's the natural progression of a lot of markets and and I think I mean that, that's my number one for sure.
But I do think as well that the market will continue to expand and. I think that a lot of the work that the folks did years ago at at Allergan, the Bob Ratigans of the world did such a great job in normalizing Botox, to see that into the future. It certainly is. Just looking on social media for example. People are happy to share their experiences and such and I don't see that changing. I think that's only gonna continue to grow, which is great because that just builds the market for everyone.

Dr. Grant Stevens
It's certainly great for you and great for Athenix. And great for all of us in the beauty business. And I agree with you. Congratulations. Thank you. I look forward to hearing more about Athenix as you continue acquiring and building and expanding it sounds like quite an organization.
So thank you very much for coming up here and sharing your time with us, and thank you all for joining us at this for this episode of the Technology of. Where I have a chance to interview the movers and shakers of the beauty business, and as you just saw, today was no exception.
Subscribe to
The Technology of Beauty
Produced and co-founded by Influx, The Technology of Beauty is the podcast of renowned plastic surgeon Dr. Grant Stevens. Tune in to hear interviews with the innovators and entrepreneurs and who are shaping the future of aesthetics from the industry side.