M&A Exit Strategies for Private Aesthetic Practices
Ep. 50 - Ezra Simons
April, 2022
Want to be on the show?
In this episode, Dr. Grant Stevens discusses the intersection of aesthetics and private equity with Ezra Simons of Physician Growth Partners.
Ezra's experience with the expansion of provider service networks and service line offerings for health systems gave him a deep knowledge of day-to-day operations of physician practices and groups — which is all to say, he is uniquely qualified to navigate the unique challenges of mergers and acquisitions as they relate to aesthetic exit strategies. With "increasing excitement in the aesthetics space" as Ezra describes it, he tells us how physicians who are looking to sell can get the best valuation for their practices. Tune in for the detailed breakdown with all the facts, figures and multipliers on the latest episode of the Technology of Beauty.
---
Full Transcript

Dr. Grant Stevens
Hello everyone and welcome back to the Technology of Beauty where I have the opportunity to interview the movers and shakers of the beauty business. Now, today is a little different. We have a new mover, a new shaker. His name is Ezra Simons, and you're gonna get to know him. And you won't forget this interview because he's gonna be firmly entrenched in this beauty business for many years to come. Welcome Ezra. And thanks for flying in for today's program from Chicago, where you're based.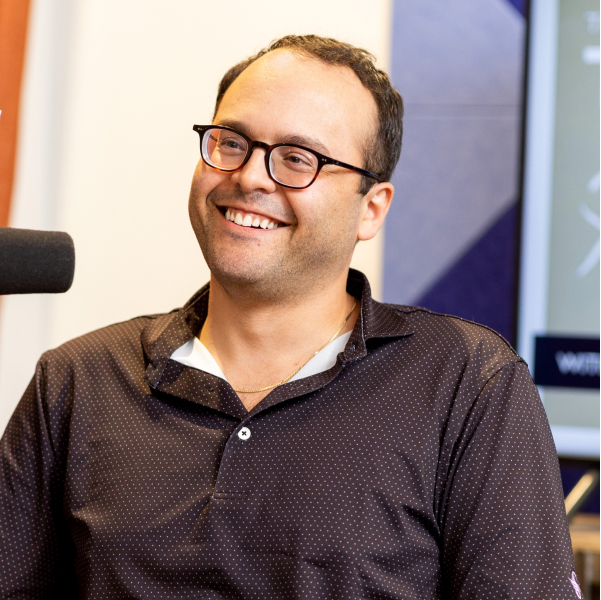 Ezra Simons
That's right. We got the team downtown.

Dr. Grant Stevens
What's the name of your company? Let's start with that.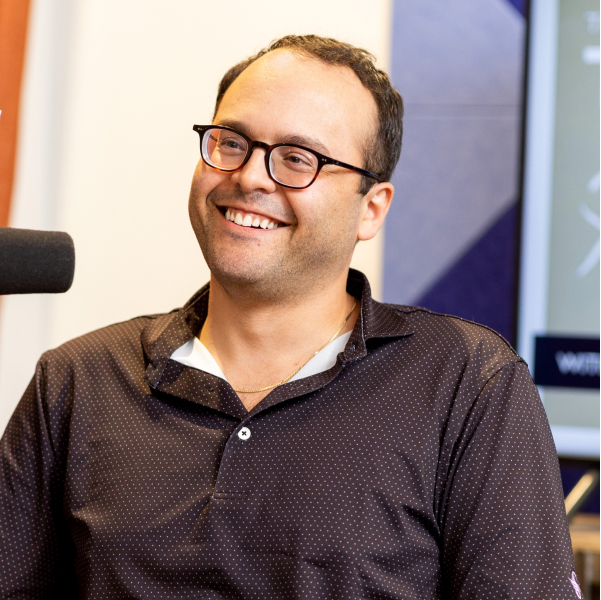 Ezra Simons
Yeah, so Physician Growth Partners and we specialize in advising and representing what I would say is provider entrepenuers.
Folks that own medical oriented businesses that's founder owned in transactions with private equity. So you represent the doctor. The med spa owner, the physician. The owning entity. We are the sellers representative in the process to meet the investors, position the opportunity, and ultimately get the deal done.

Dr. Grant Stevens
Are you primary, primarily in dermatology, plastics, aesthetics? You mentioned med spas. What's your area of emphasis or do you do it all?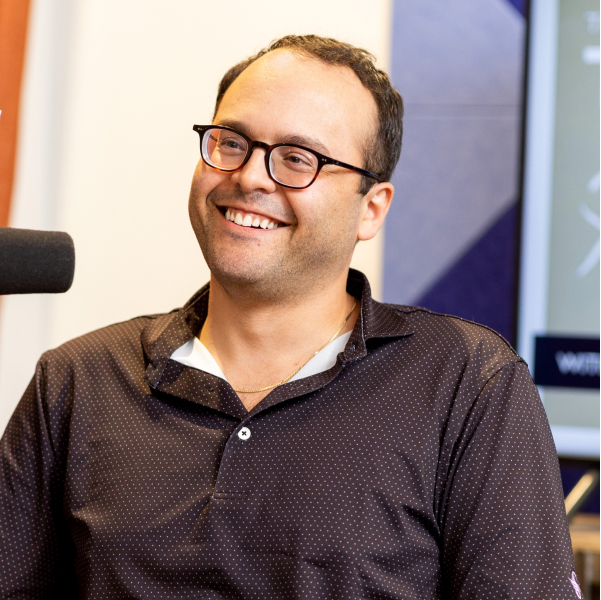 Ezra Simons
So it's interesting. So we are what I would say a, inch wide and a mile deep in, in sort of provider services and we'll use that basket. Anywhere that private equity is interested in being from a healthcare perspective and a service that's delivered by a provider to a patient, that's where we're spending time.
So urology, orthopedics, women's health, gastroenterology, eyecare, dermatology, med spas, et cetera. As long as there's that provider patient relationship, that's where we spend time.

Dr. Grant Stevens
Okay. Let's go back a little bit. Where'd you grow up and where'd you go to school?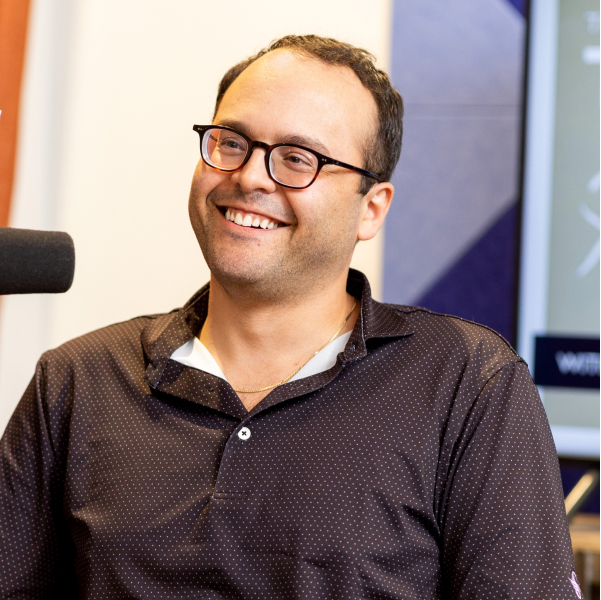 Ezra Simons
So I grew up in Detroit, Michigan, suburbs of. I went to school at Indiana University. I got a finance degree. And I fell backwards into this type of work, but I've been doing it for about 10 years exclusively representing doctors. I don't know, it's actually interesting. I don't know much about there's all kinds of deals, medical devices.
We heard from the folks with Jeffries on one of your podcasts. And I was interested in that. It's a world I know nothing about. I know how to help provider. Position their businesses to get an optimal outcome in a transaction with private equity.

Dr. Grant Stevens
So then jumping forward if a doctor wants to monetize their practice or retire, Or sell their practice, they would call Ezra, you.
[Exactly. You got it.] Interesting. Now your education, so you have a degree in finance and did you open this business right outta college or did you work for somebody?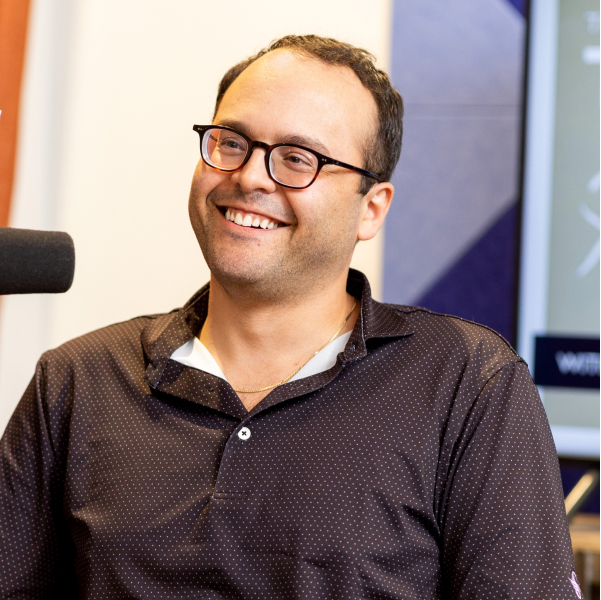 Ezra Simons
So I spent close to five years at a large middle market investment bank doing sell side work. And this was a firm that had a industrials practice.
We had an environmental services practice, we had a consumer products practice, and we had a healthcare. when I got there I got staffed on a provider services transaction. First thing I did and I, it's the only deal I did from that day on. And so what we saw in just grinding out these transactions is the influx of interest from institutional capital, private equity firms wanting to get into these provider services businesses.
They felt there was a ton of opportunity to scale and build out large provider groups. And so I was for. To, fall right into the most active area, in my opinion, one of the most active areas in M&A right now. And I actually got the job through my current partner a guy I knew in school.
He got me into the slot at the investment bank. He worked together. They're both doing the exact same type of deal. And we saw the opportunity. So in 2017, we left and we said there is a huge opportunity to represent these founder owned provider services businesses in transactions with private equity.
Because what we were seeing is there was so much institutional interest that, folks were being underrepresented in the market. Providers were going on their own trying to negotiate against, a career investor to get that deal done and inform that partnership. And what we saw is so many more deals year over year, we.
there was a huge amount of white space in this provider service niche, and we thought we could build a business around it. So fast forward , almost five years later we've got I've got 10 guys working on the team with a partner. So it's a total of 12. We're outta Chicago.
We did, 14 of these transactions in 2021. It's 14 transactions in 2021. We. Four of those in the dermatology and aesthetic space and the med spa, plastics derm intersection. And I'm like pretty proud of this I think at this point in terms of groups that focus on this type of angle. I think we're probably one of, if not the most active group in the country doing this with physician entrepreneurs.

Dr. Grant Stevens
And are you looking for more physician entrepreneurs to represent or do they come to you? Are you looking for them? Tell me what that looks like.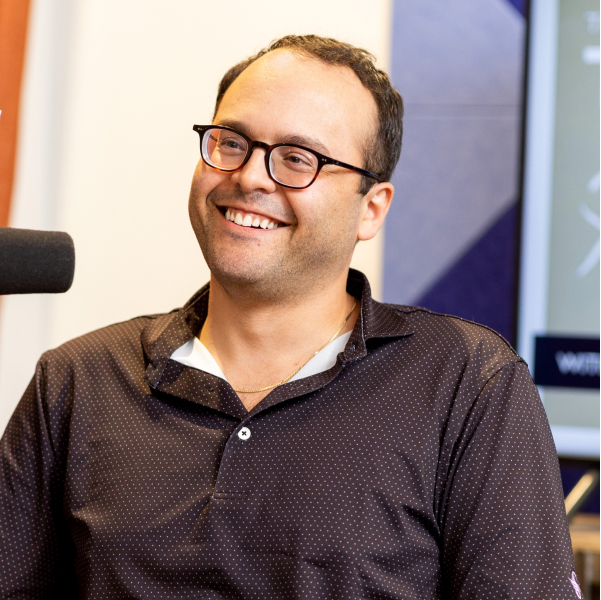 Ezra Simons
It's been interesting. We got started through a referral. We did really good. And the whole premise is there's an angle to provide institutional advisory services. So you had the guys from Jeffries on, the folks from Jeffery, Mike and Sasha. And they are, Jeffrey's incredible. But they're suited to a particular size in a particular type of transaction.
They can't, go to a business that's cash flowing. 2 million is gonna trade for 20 million. and they can't provide, they're just not set up to provide the level of service that they do for a half a billion dollar transaction. Of course. So the whole premise of our business was be so focused in what we do that we can provide what I would call an institutional advisory product to a business that you know, is 2 million of cash flow, a 10 multiple and will trade for 20.
As we scale up to a business that's 50 million in cash flow and is gonna trade for five. And so that's how our practice is. So we represent on the smaller side, 2 million of cash flow to about 20 or 30. I've got two mandates that we are in process with, or just closed.
One was 2 million, traded for about 20, another is 20 million in cash flow and trade for about 200. And so our angle is to be able to provide. An unbelievable quality of advisory product for not only that large group that any investment bank that's working in healthcare services would love as a client.
That 200 million deal, but also that 20 million deal and we've been really successful. And I think like the big marker for us is what our clients hire us again. Would they refer us to their friends? Precisely. And the answer has been a resounding and like when I think about what gets me excited about our gig, that satisfaction that our clients have had with us at the end of the transaction where they're referring us to their friends.

Dr. Grant Stevens
So earlier I couldn't help but notice that you were using in this particular conversation right now, and I know it's fluid, a ten multiple. Now many people watching this program are not even clear on a multiple of what. It's your business. Just if I talked to you about cardiac physiology, your eyes are gonna glass over and you won't know.
Tell me about, we're get back to that one too. So let's go back a little bit. You talked about the two turning into 20, you talked to 20, turning into 200. Define for the audience what you mean in terms of cash flow. For instance, let's take, is it revenue? Is it revenue after expenses?
And if you use the word EBIT or EBITDA, would you explain that? Because I think it's really important. It's clear to me you are representing physicians and spa owners and so forth, maybe clinics, but my, much of my audience, people like. They're plastic surgeons, dermatologists, facial plastics, and what we call the core.
And they would really love to know more about this, how you come up with this methodology, your metrics, your multiple. So let's go back and try another run at it and speak like M&A for dummies here. Let's do it.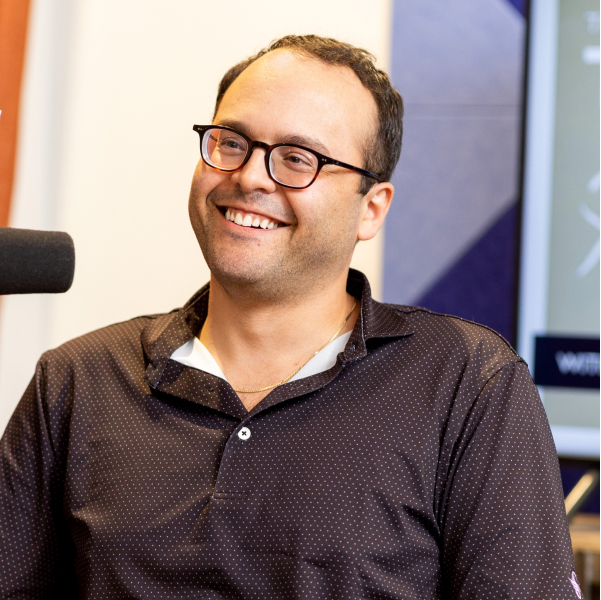 Ezra Simons
So M&A for dummies. The way I think about these transactions is they're priced off of cash flow or EBITDA.
It's I think the easiest way to think about it, What cash is available to an investor after they make that deal. What can somebody expect after they, they purchase your practice, they purchase your enterprise, whatever that is, what cash flow are they gonna receive, each year throughout that investment as a starting point.
So the way I think about it and explain it to our clients is, what's your revenue? So let's use 10 million. You collected 10 million cash in the bank account. Okay? Start with that. Question from there is, what are your operating. What are you paying in rent? What are you paying in insurance?
Billing services, marketing, a lot of our clients, big marketing spend, they're spending, 20 cents on the dollar. So 2 million of that 10 is going to marketing. They're having providers working for them. They have support staff. So what is the totality of all of those costs.
So let's use, let's say you have 8 million of cost to, to get your 10 million of revenue. Okay? So 10 less, eight. $2 million of cash flow that we can sell to the market. So this is an investment opportunity with a business that has $2 million of cash flow or proxy EBITDA, we use that phrase all the time.
I tend to explain them synonymously as in nuances a little bit, but it's the same idea. And so when we think about these transactions, let's use $2 million of EBITDA. The thought process is, how excited can we get somebody about this opportunity? How can. show the market. What?
Partnering with this $2 million EBITDA or cash flow, business means for them. How do we price the deal? We price the deal with a multiple. Right? And when, what is multiple? I think of it as a proxy for excitement. It's valuation. It's how many times that $2 million can you get today for your business?
So let's use 10. That's somebody saying, we'll give you 10 times what you made this. for selling us your business, $10 million of revenue, 8 million of expenses, $2 million of EBITDA or cash flow. We'll use 'em synonymously at a 10, multiple $20 million of total value. Does that make sense?

Dr. Grant Stevens
Yep. Totally makes sense. Now, I want to go back when a doctor's watching this right now and he or she has that 10 million top, 8 million of expenses. That 2 million number, is that the doctor's income or how is the doctor's income that he pays or she pays themselves working this, I get asked this a lot. And also. Okay, let's start with that one. And I have a follow up question.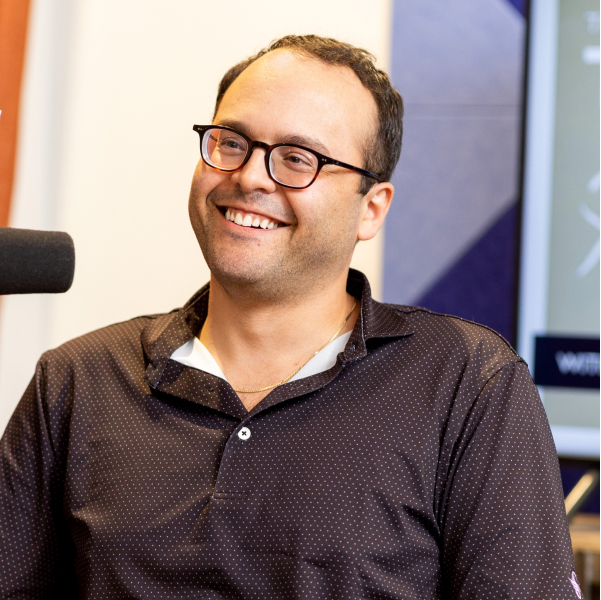 Ezra Simons
So the. I think the question you asked is, we have this conversation with everybody I know, so I'm gonna position, I'm gonna position those two ways. One was the round number approach to valuation, which is 10 less, eight equals two.
The thought process is what is the net cash flow after that shareholder gets paid a rate that he is happy to make into the future for the revenue that he. Okay, so let's say that you, Dr. Stevens you own this, your plastic surgery business. Let's say that you're no longer a producer.
Let's say that you are not generating a piece of that 10 million. Let's say that you're running the business. Okay? So let's say that of the 10 million, you're zero. So after we pay off all of our costs for the people that are working for us, you're truly left with $2 million.
That's your. Now, a lot of our clients are, especially in the dermatology side, maybe a little bit less in the med spa side, where, we see med spas being owned, oftentimes by entrepreneurs that are not necessarily contributing to revenue. Correct? More often than not, our dermatology and aesthetics clients, they are, right?
So the question is, you're left with 2 million. What do you need to get paid into the future if you contribute a million dollars of that? What do you want to sign up for? What are you gonna be happy about earning for continuing to contribute your million dollars for as long as you're with the business?
So let's say that number is half a million dollars. Let's say that your contribution to 10 is one. And on a go forward basis, we got half a million dollars that we need to pay you. So we're gonna look at it, we're gonna say, okay, 10 million of revenue, 8 million of employed expenses, and fixed overhead and all of these things, you get 2 million.
Now what are we gonna pay you in the. half a million dollars, two minus half a million, $1.5 million of go forward EBITDA that we can put that same 10 multiple on and get to 15 in this case. Does that make sense? Yeah, it makes total sense. And that is, that is like the it's funny, like that thought process is, we spend a ton of time, like the big thing we try and do with folks is education.
And we do that upfront because, we don't have 60 bankers. We have a team of. And when we take on engagements, we take on engagements in a way where we're gonna close every single one of 'em. And the only way we can do that is if on the front end we have this conversation.
We have this, here are the numbers, here's how this works, here's the cash flow, here's how we see it. And if we get into this range based on what we're talking about today and where the market is, are you a seller? If yes, then we go. But you'd be surprised at how often folks just, we'll say, oh, $10 million.
Here's a number that you can anchor yourself to. You're a client. Here's a number you can expect to get. And guess what happens when you don't get that number?

Dr. Grant Stevens
It's disappointment and the deal blows up. There's no deal.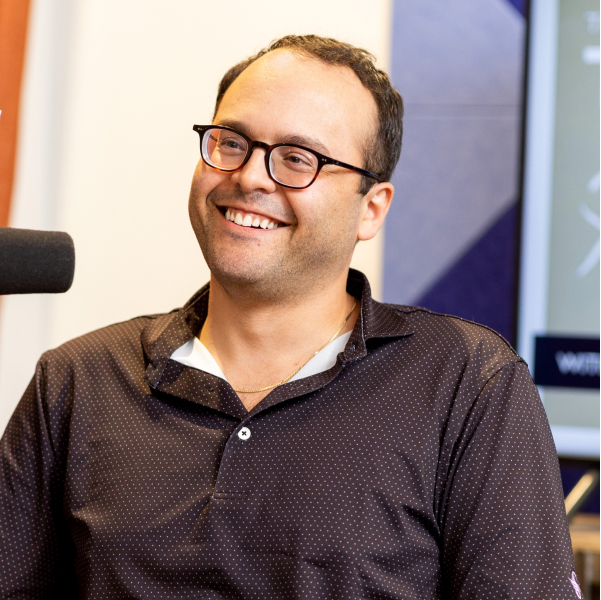 Ezra Simons
So you can imagine how easy it is to spend six or eight months and get nowhere.

Dr. Grant Stevens
And that's why I'm belaboring this point, because there's also, there's so many numbers being thrown out there right now with the PE people running around and people talk about multiples and you'll hear one number and it's actually a multiple of the gross revenue. And then you hear, which obviously is a much smaller multiple, then you hear other multiples of EBIT or EBITDA.
And they range. And right now we seem to be running at a pretty high number. I would be curious what your thoughts are about that, but there's so much confusion in terms of the definition, so much ambiguity. So I think it's really important at the front end of this. To redefine terms, it's your second nature, but for docs it's not.
And so just like Med Speak isn't for you, but it is for them. So at the front end, I think it's critically important Now, Let's talk a little bit about the multiple. You just happened to use 10, cuz it's a convenient one, but what's it's, what's the range? It's math you can do in your range. You've been at this for five years.
Has it always been approximately 10? Is it range? A couple points? What? Either way. So what's it look like and what's today's market look like?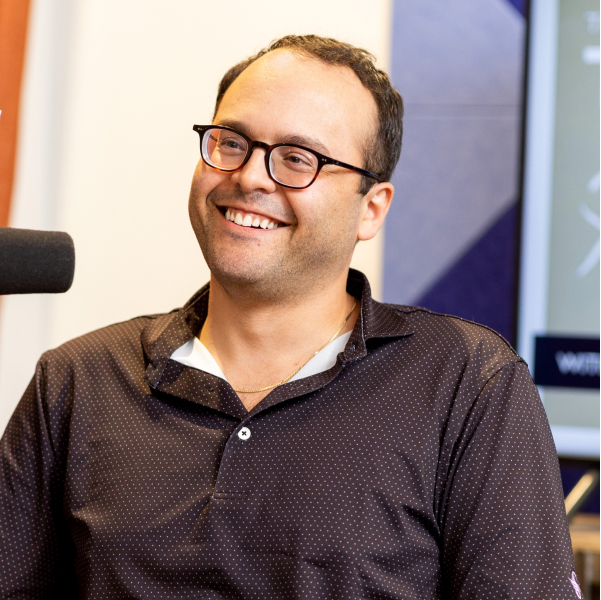 Ezra Simons
I think the first thing I think is to take the one step back where you made the right point. It's a multiple of what what's a 10 to you is an. an eight to somebody else.
I think it's like an interesting analog and I use this with clients all the time. Let's say your business did $2 million of cash or EBITDA last year. Let's say it's on track to do 3 million this coming year. Huge difference. So would you rather have, I don't know, 11 times two or would you rather have eight times three?
So I'd rather have eight times three. But so when you think about it, so those are obviously that's two views of the same thought process last year versus next year. But to maybe take it one step further, eight times three is 24 divided by the two that you actually sold is 12. So you've got eight , 11, and 12, depending on how you look at the business. And that's the essence of it is I'll plug myself. It's the importance of being advised the right way. Cause you, you walk into a room with a career investor on the other side who's interested in your, I can take your numbers and come up with a lot of different things to tell you about what this number really is. I can tell you I'm giving you 25. Multiple of what?

Dr. Grant Stevens
Of what? So what about the asset values? Does that change any of your thinking? Some practices and spas are really heavy on depreciated asset value. Others are not. Does that factor into your multiple or your overall equation?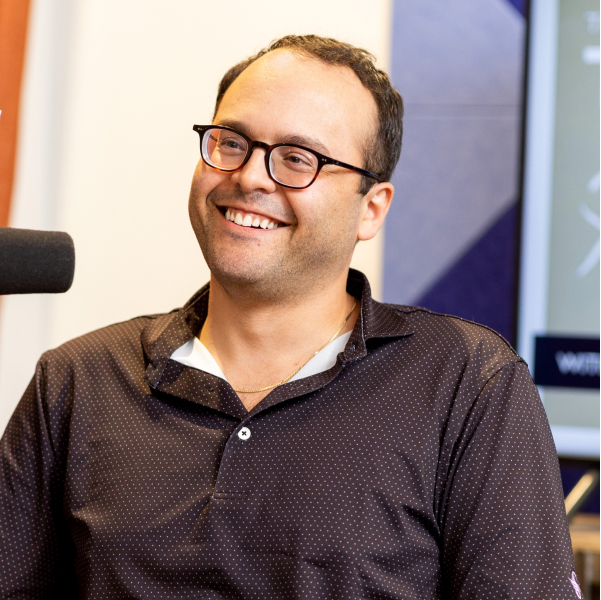 Ezra Simons
So the way I would position that is like, when I think about, and I think this goes back to an apples to apples multiple.
What is actually 10? If we're using all of the same numbers, the same revenue, the same cash flow, what makes a 10 versus an eight? Where's the market? To me, multiple is implied growth. It's really how are you positioning the growth prospects of the business, the scalability, the sophistication, the strategy, the quality of the management team the quality and reputation of the business.
All of those things drive multiple. On an apples to apples basis. The more of those things you have, like if you look at laser away. They just did the deal with Ares. Huge transaction in the aesthetic. Double digit multiple deal all day long. Why so much growth? Sophisticated management team, A legit game plan.
And really, honestly, I think Covid helped all these businesses, but a spec, a space that people didn't necessarily know could weather like a serious storm, bounces back strong as hell. And so double digit multiple. You dial that back and you say, all right, average med spa, 10 million of revenue, 8 million of real expenses.
I've got 2 million flowing to the bottom line. I think there we see the market high single digits, for a very well run high quality asset. And I think to your direct question on depreciated assets and heavy CapEx, what are we telling people about that CapEx. We're saying, if I'm representing you, I'm coming up with the rationale on seven ways to Sunday, why you've invested all that money and what it's gonna mean for the partner that we're having the conversation with.
Sure. And I'm going, and I'm saying, Our guys just, and this is we actually just represented an unbelievable group in the aesthetic based Berlin Dermatology. And that transaction closed in, I think June of 2020. But the thought process there was that group had just spent like a million and a half dollars on all new equipment.
That's a huge amount of money. And they were just starting to really see the return on that investment in the form of the revenue, there's a lag. There always is. between when you make the investments or when you pivot strategy and when you actually get to, realize the fruits of that labor.
If it was easy, everyone would do it. And so the thought process is how do you position that expenditure and position the growth prospects that are not maybe in that number today, in that 2 million today, but what's two? Today is three tomorrow because we made that investment. How do I push you on the multiple?
How do I use a process? How do I get five people bidding against each other? So I have lever, to get folks to value that investment that you're making that's gonna benefit on a go forward basis.

Dr. Grant Stevens
And these are the PE groups for the most part, that are bidding. In your example.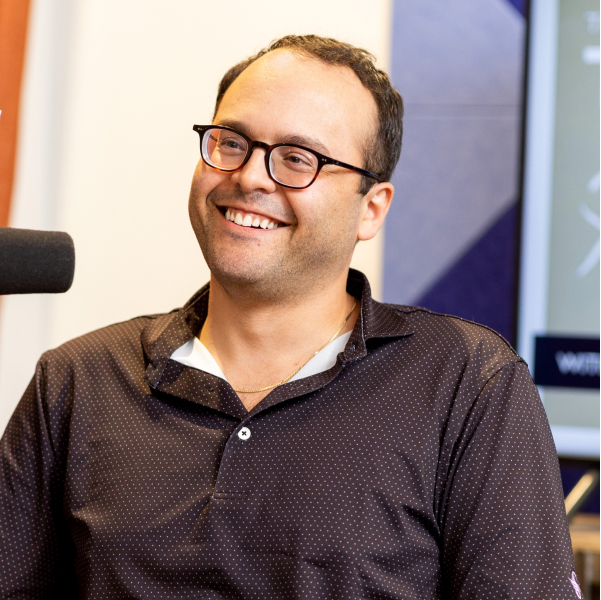 Ezra Simons
In the work that we do obviously there's a whole world where, physicians trade to physicians and entrepreneurs use more traditional business brokers to define partners for their companies.
I don't know much about that space, certainly we see it, we come across it's just not a place, it's not a sandbox. We play much in our sandbox is entrepreneur, founder owned group transacting with private equity. So yeah, when we're talking about, and I'm saying the buyers or the investors, these are, either private equity groups directly who may not be in the aesthetic vertical.
But they've done other stuff within healthcare. They've done retail. They want to get in the. So it's a private equity group directly. On one hand. And on the other hand, you've got the larger platforms that are backed by private equity already and are embarking on a consolidation strategy.
So if you look at Laser md, that's a good example. Laser MD out of I believe they're a Boston backed by a private equity group called, Potomac. And what they're doing with that business is seeking more similar businesses to roll. And having a conversation with the folks that are backing Laser MD is all about helping them understand why the client business that you're representing is a slam dunk fit for them is a home run asset with a great team and a huge growth trajectory.
Yep. So that those guys come to the table and they say, yeah, we probably would've made this a six. But yeah, we see. . And if they don't see eight, they might see six. The question is, can we get somebody else that we're talking to at the exact same time? Can we get them to see eight? Can we get them to say 10? And then can we use that?

Dr. Grant Stevens
And then you try to get a bidding war. A feeding frenzy and all the rest.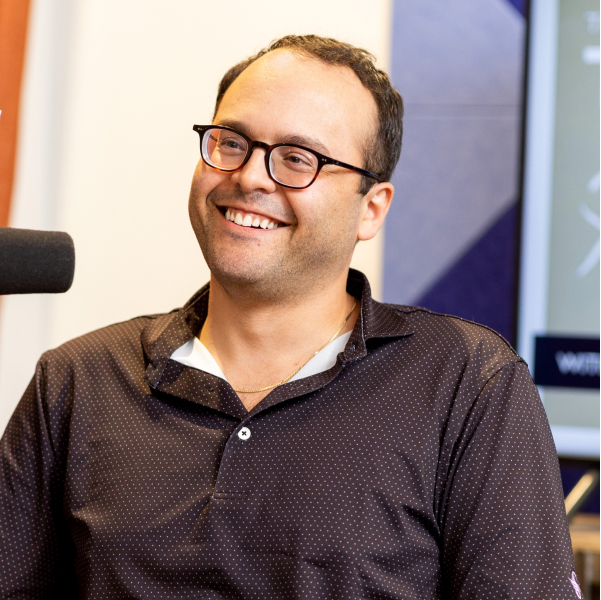 Ezra Simons
And it's interesting cause it's like it all happens like over email, like over like it's, it sounds so much cooler than it is, but yeah that's the angle. What I'm trying to do when I do my job, is position each of our clients' business in a way that resonates with the specific investor I'm talking to, and that's by looking at their portfolio. That's by looking at similar investments. That's by looking at their current business and how they're thinking about strategy. I'm sitting there going, all right, how does my client's business?
Check each of those boxes. What am I saying to you, grant? Versus, the folks at, you guys own Orange Twist. You guys, and you guys have done a couple M&As you guys did, I dunno if you did M&A or how you guys did it, but you guys have done a couple affiliations.
How do I position a business in front of Orange Twist to show you guys why this is such a good fit and you guys should get outta sleep, get outta bed and bid on this asset, and get you excited about it versus going to, I'm making this up. Forefront Dermatology. Who's. Large, private equity backed, very established group that's now starting to spend time in the aesthetic space.
How do I sell it to them? The sale is totally different, but my job is to get you for all of the reasons that are relevant to you, that are totally different for somebody else, get you amped up about that asset and at the same time get five other groups amped up about that asset. So now I can say, all right, where are you coming and where are you coming?
Where are you? And I can use that as well as if you really want to partner with this business, everyone else is here. You're here. What are we gonna do?

Dr. Grant Stevens
When you're looking at physicians' practices, either derms or plastics now, not med spa, they may own a med spa, let's say aesthetic physicians, could be derm, plastics, facial plastics, or op oculoplastics.
A typical aesthetics practice. a med spa. When should the practitioner, the owner be thinking about reaching out to you? and why? So when, in their natural lifetime, for instance, of their practice, we'll say first, third, second third and then why? What would motivate them?
Obviously if they were going through, if they died or if they're going through a divorce or they're going through a, for some reason they're maybe have a disability, then those are unanticipated. Sure. I'm talking about in the normal course of a practice.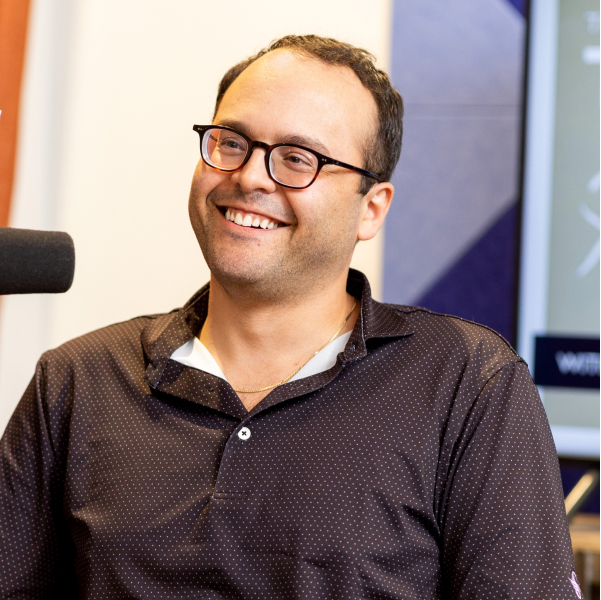 Ezra Simons
I think there's a couple there's a couple ways to position the answers.
So I think the first thing that I think about that I think, frankly makes us unique in our approach is what we try and be for every single person that'll talk to us as a sounding board. We want to be, I don't care if you're ready to sell now or you're ready to sell in five years or 10 years, like I'm 31.
This is all I've been doing for 10 years. I'm gonna, I have nothing else to do for the next 20 . So I'm gonna be at this for a while. And so the point on it is I want to talk to anyone and will talk to us. But, and I say that kind of tongue in cheek, but the reality is everybody that has one of these businesses is being approached in some capacity by private equity.
And if you're not, it's cuz your website's. Seriously. It is. And so where I want to be in the conversation is, okay you're getting outreach, selling your business makes no sense for you right now, but how can I empower you with a couple of tools and thought process, how can we trade notes on what's going on in the market so that you're better positioned as you think about how you're running your business in the context of private equity groups looking to consolidate.
So I think answer one is the right time to talk to us, as always. Because we want to talk, we want to exchange notes. I can't tell you how many, non sellers I talk to for every, but how much I learned from those conversations in terms of what they're seeing in the market and what these guys are doing.
The entrepreneurs are plugged in and so I can get a lot from that. I can share a lot and I, and a lot of times, I'll meet somebody and three years later they'll call me and be ready. And that's perfect for us. Now to your direct question, when's the right time? I think the right time depends on what you're after.
So we're, what I would say. Blessed in the sense that our client base, I is maybe not who you'd think it as in the sense that our clients are like leaders in the space. Mary Lupo, you had her on the show. We represented her in her transaction with finite. The Spurlings, I think they were on your show.
Like that business is a rocket ship. Arian share in the early forties. You might know doc, I need to salu down in Florida. She's a big inject. She's young. And so the thought process in those businesses is how can we use a partner to catalyze and accelerate the growth? So that's group one, one.

Dr. Grant Stevens
So in those cases, the docs stay on, do they always stay on?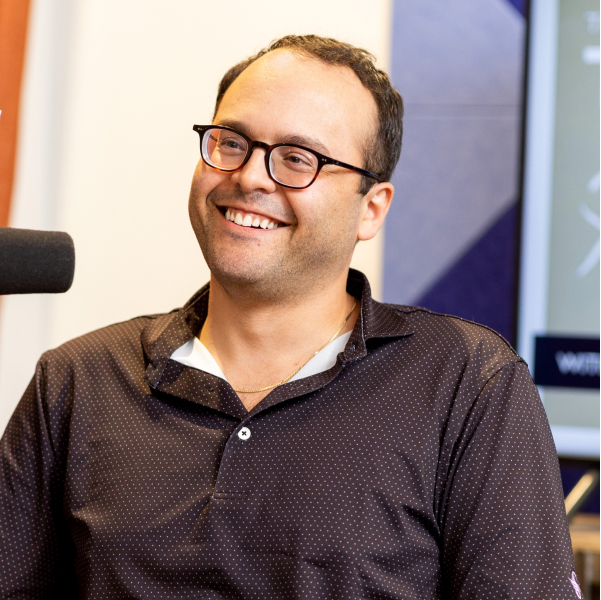 Ezra Simons
I'd say in, I'd say in a lot of the, in 99% of the transactions we're doing. If you think about how to maximize value in the context of a deal, the physician staying on for a period. We don't do much.
And there's, if you have large shareholder bases and you've got 15 shareholders in a large group, and two folks are gonna sunset in six months, that's a little bit different. But if you think about a, three location, single shareholder, aesthetic dermatology practice in these types of transactions, a piece of that $20 million of value we talked about, is cash in your pocket. And a piece of that 20 million is equity in your new partner. And the whole point is, new partner gets bigger by, bringing on your practice and others, momentum goes, we sell that to a bigger person. We all monetize what we call that rollover equity.
And we'll talk more about that. But the thought process is, in most of the deals we're working on, providers are staying on. So to go back to the two buckets, you've got the group of folks that ha have an, they've got a strategy, they've got, something that scales right? It's interesting, like you had Clint on, his partner.
And like the way you guys think about it is how do we create the Starbucks of a med spa ubiquitous experience, unbelievable brand, great feeling when you walk out. That's what sells. And so like we work with a lot of people that have figured that out in their markets. And so like they look at it and they go, all right, I'm 50 years.
Or I'm 45 years old. The Sperlings are under 45 and they are like one of the most unbelievable case studies in the space. How do we grow our practice significantly larger with help? And how do we get much further in five years with somebody than we could in 15 on our own? That's bucket one.
And how do we, realize value in our equity associated with that thought process? Bucket two is a physician who is, a shareholder, not necessarily a physician. Cause we work with all kinds of non-physician shareholders, but a shareholder who is, maybe 60, they know they've got 10 years left.
And they know that they need to think succession, they need to think about what their strategy is. I can't tell you how many people I talk to, I use this for every number of Nons sellers, there's one seller. For every like seller. For every seller we have, for every one seller we have, there's five that it's too late for.
Because when you think about the market, the transactions in the market are not predicated, they're not set up for sluggish businesses that don't have a lot of juice in the tank. The real transactions that private equity backed groups want to do and get excited about are ones that have a high-end entrepreneur, somebody with a great reputation, somebody that they can partner with and feel pretty good about the fact that you're gonna.
Eight times EBITDA, they're gonna pay a good multiple. . And they're gonna get some growth out of it. That's a tough value prop when you're in the market and you're saying yeah, like this person has been fundamental to the development of this business, and he's gonna leave tomorrow, but give us that nine times deal.
We deserve it. I can't tell you how many people I talk to, they're like, I'm 68 I want to be done tomorrow. What do we do? And it's I'm, let's talk about it, but we might not be best suited to help you. And that's partially, three years ago we might have taken on that mandate, right when we got started under our own umbrella in 2017, we got started and, it was all referral based at the time.
Now we're in a unique position where we're like, we do so much of this that we're very fortunate in who we get to work with. And it's I look at it as a privilege. I look at it as like an unbelievable. thought process to be able to be like, this is a client I really want to work with.
I'm excited about it. Because if I'm excited about it, and we can figure out what that angle is and you heard me get geared up when I was talking about how to position it with Orange Twist versus Forefront, that is so big. Because I'm out there in the market.

Dr. Grant Stevens
You're pitching it. It's an easier sale. A hundred percent. You're pitching it, you're excited. How do you get paid?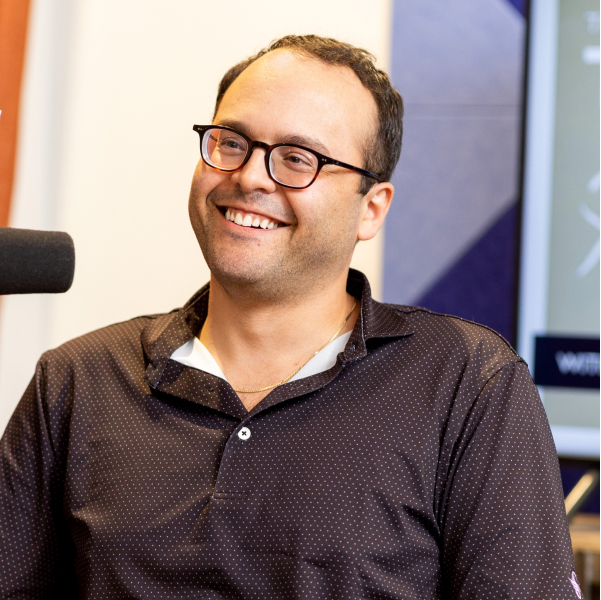 Ezra Simons
So there's a couple ways to cut that. I think the most common construct is we get paid a percentage when the deal closes.

Dr. Grant Stevens
Like a realtor gets a percentage of the home value.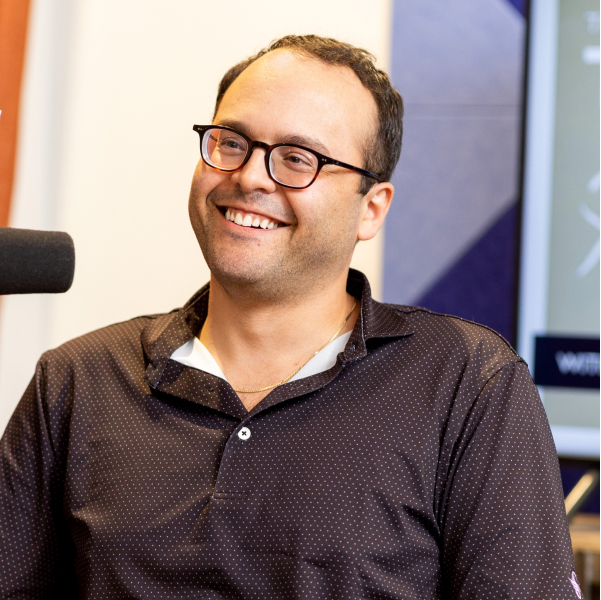 Ezra Simons
Exactly. Only when checks are wired. So we'll work for.

Dr. Grant Stevens
And who pays you? Is it the buyer, the seller or the seller? Or both?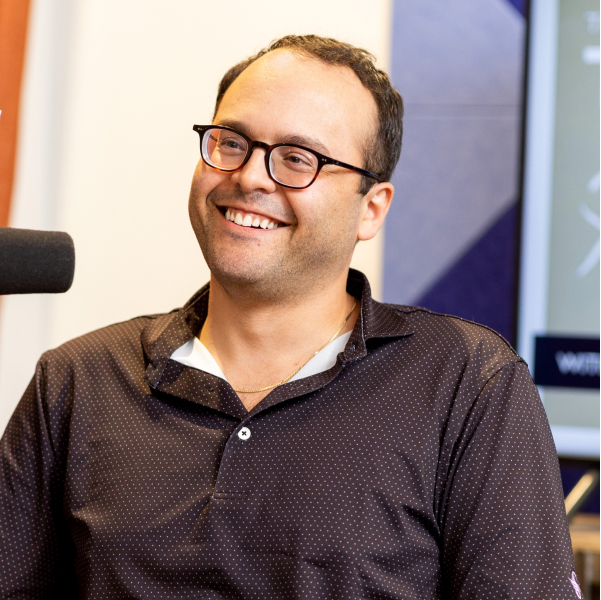 Ezra Simons
Seller. Seller pays. But just to highlight that that's why it's so important that. You set the expectations, the right, right way up front. You do the education up front.
You're telling your client or your perspective client before they're a client, exactly what to expect. Here's how the deal's gonna look, here's how we're gonna market it. Here's how we think the numbers are gonna shake out. Here's the deal. Because it's really, you can spend six months, you can get some offers.
You better believe if that doesn't line. Within the range with expectations, you waste six months. We won't get a dollar for it and nobody's the better off. And I'm not set up like that. It's my, my partner and I, we built an unbelievable team. That's like the thing we're most proud of.
We came from, I would never be, and Michael and I would never be able to do what we're doing if we didn't come from where we came from and kinda the experience we had for sure. In terms of cutting our teeth right and being put, unbelievable, uncomfortable situations to either have it happen and work or not
But there's there, there's a balance there. For the junior guys and the folks that are working in the business like you, you want to close deals. Sure. We're not set up to go, five for 10, it doesn't work that way.

Dr. Grant Stevens
And you're getting paid based on closing a hundred percent. So you're incentivized to close deals and candidly, so is our team and as high as possible, because you get a percent right. Can you disclose with that percentage.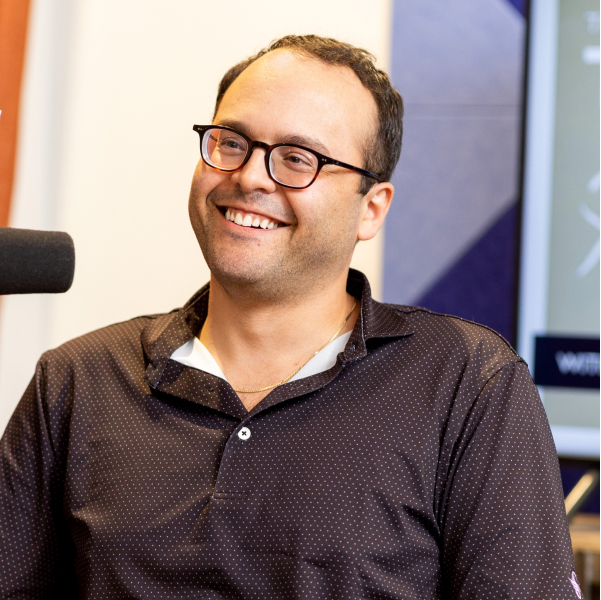 Ezra Simons
I think it's so relative, but I'll give you a good example. Like on a 20 million deal, we might make 5%, but on a 200 million deal, we're making 1.75%.

Dr. Grant Stevens
Size of the deal matters.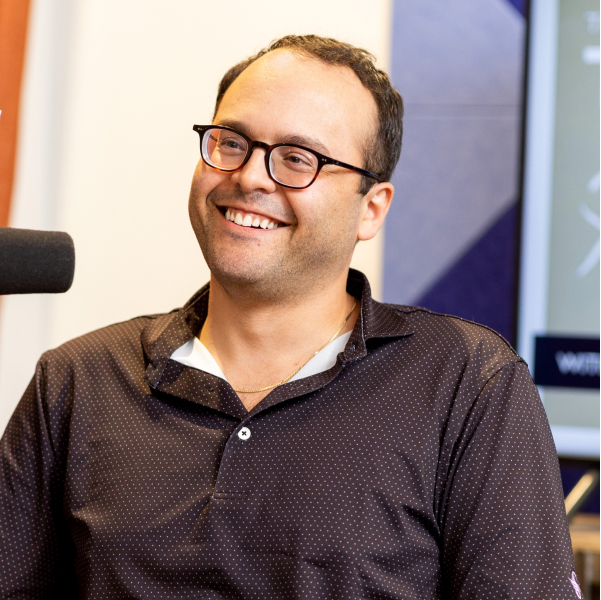 Ezra Simons
And whether you get there with. Yeah, maybe just good educational content, like whether you get there with a straight percentage and you just say, here's the percent, or you screw around with a base fee plus a percent. There's all different ways to cut it.
But the big takeaway for how we position, at least our services in the market is it's all at close. And so like I sell on that. If I'm talking to somebody it's if anybody wants to charge you a retain, and this is like the big psa. This is like the one big PSA for this. If anybody wants to charge you a retainer.

Dr. Grant Stevens
Listen up guys. This is the PSA coming. Here you go.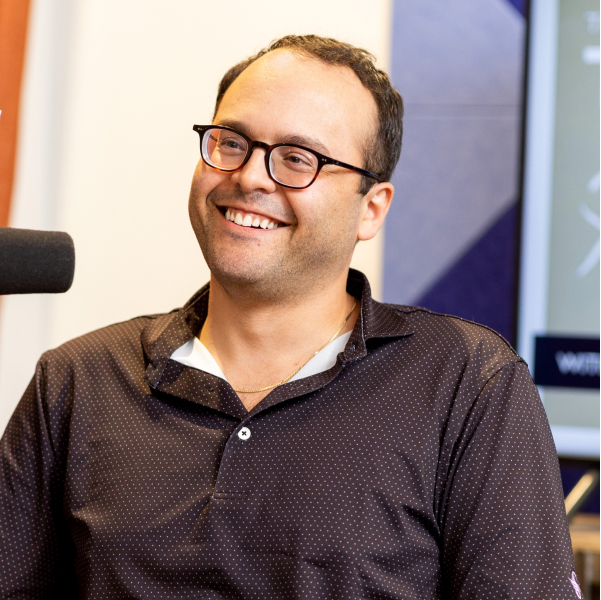 Ezra Simons
Listen, if anybody wants to charge you a retainer, run. Just if you're gonna pay somebody 50 grand a month and you're not gonna get a deal done at the end of it, but they made 500 grand.

Dr. Grant Stevens
Do people actually do that? [Sure.] Wow. It's nuts. That's a no-brainer.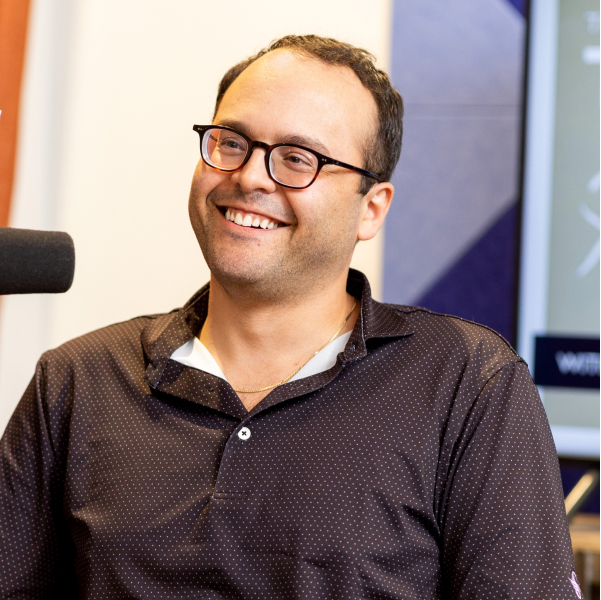 Ezra Simons
We think it's like it, we think, it's all about aligned incentives. And that's why it's important to spend the time on the front end, educating the customer and the client. It's important to operate with, integrity and control throughout the process and be the white glove service that we position ourselves.
So the customer has a great streamlined experience. Most importantly, it's critically important to overachieve on the expectations. Gotta get the deal. if we're not aligned, like if I'm, look all the power to somebody that wants to pay me a 25 grand a month or 50 grand a month, consulting retainer, please.
I would love that. But you heard how excited I got about that. What do I care about closing the deal for? It happens. It happens.

Dr. Grant Stevens
Okay. Now, newfound or renewed PE interest in doing these sorts of acquisitions. I would like you now to talk to me about derm versus plastics.
Yeah. Within aesthetics. Because it seems to me, I keep hearing about derm deals. You mentioned Mary, you mentioned the other folks, give me a little feel for what the appetite is out there in the PE firms of the, as you look at the aesthetic space.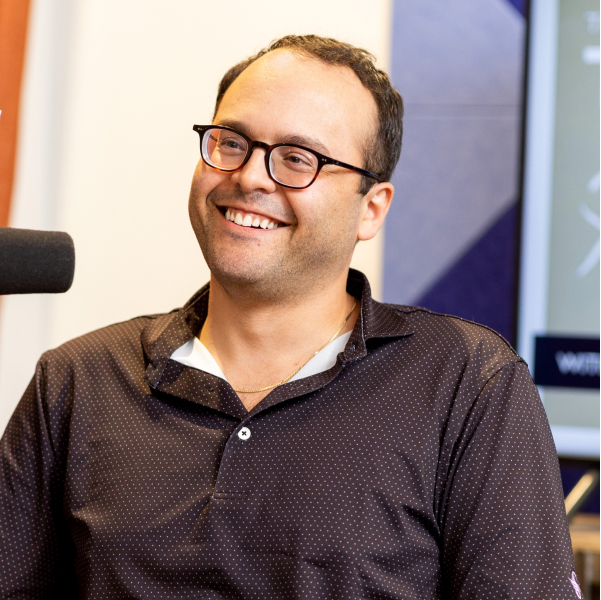 Ezra Simons
So are we differentiating aesthetics in med spa versus plastic surgery in this context?

Dr. Grant Stevens
No. The whole horizontal would be aesthetics, and we have derm. We have plastics, we have ocular plastics and say facial plastics. It's, I kept hearing you say derm. Do the PE groups wanna roll up derms more than say plastic surgeons, all of whom instantly have med spas? I'm not talking about just pure surgery play here.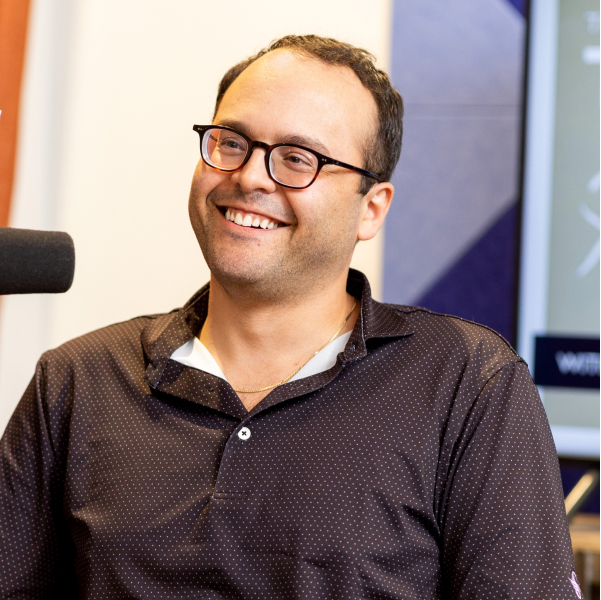 Ezra Simons
Here's the way I look at this. I think that private equity tends to be conservative. Makes sense. No, nobody wants to be out there over their skis and then end up wrong. And so I think, five years ago or, I got started doing this 10 years ago. 10 years ago. It's like I, if you're too much cosmetic to medical, that ratio is off.
Private equity really didn't wanna touch it. Because I think there's a level of comfort in, a government kind of reimbursement, push recurring revenue. I think the aesthetic and plastic space that operates on a emotionally cash pay basis, a little bit more of an unknown right. At the time.
I think that, People are realizing now is how beneficial it is to have a piece of that in your portfolio. And so when I say in your portfolio, I'm talking about the folks that grew up consolidating, dermatology, the the forefronts of the world, the advanced dermatology of the world, the groups that are large and consolidating.
We're seeing those folks start to get very interested in aesthetic practices. If I look at I, I mentioned, Anita Saluja, she is a board of derm and her practice is, Dr. Novo as well who's double boarded in plastics and derm. And they have another plastics provider that practice an extremely high concent, very little medical in that practice on a relative basis.
And we got a huge amount of interest in that. Because they've been very successful. They've got a great brand name, a great reput. and in a market where some sponsors had some other assets, it made a ton of sense to make that investment. We saw something similar up in the northeast.
When we marketed the Sperling business, we got a lot of interest in that because there's a lot of groups with derm density up there. The beautiful part about a med spa and a plastics practice. Not a lot of those patients have dermatologists. So it became this opportunity for these sponsors to look at it and say here's a great referral source.
Here's all these patients that are walking in, not, and we'll talk about the merits of the business in a minute, and the investability of those business on a standalone basis. We're just talking more about the investability of the, those types of practices in the context of a broader derm play first.
But what we're starting to see is a lot of these more traditional medical derm buyers are starting to get a lot more excited and make a lot more investment in cosmetic aesthetic plastics type practices, the last handful of dermatology and aesthetics practices I've worked on have plastic. five years ago, not as much interest in the same assets.
So I think that's fascinating. So I think that, I think the thought process is in the context of a skincare play and a body play, there's a lot more interest, I think than five or seven years ago on a standalone basis. And I think, when I say standalone, I mean investing in a plastic surgery or a med spa sta strategy on a standalone basis, I'm bullish. on where I see the med spa space going. You've got at this 0.5, six or seven, what I would say, traditional private equity backed med spa strategies. Laser md the Princeton guys that are doing Med Spa eight 10 is a franchise play, all the chess. In, and, you have the success of.
You know what Aries did with the council capital back carousel, capital backed laser away. You have that validated track record of success. Once you have that, Aries stepping up and getting, Aries is a, obviously they're multi vertical, they're dead inequity.
They're incredible and huge, but they do a lot of work in healthcare and for them to get that bullish on a retail out-of-pocket play, that is such a big moment for me, for, as aesthetic entrepreneurs running their businesses to be like, because you see it in derm. And it's interesting, like the whole idea is how do you roll something up and sell it to a bigger guy to do bigger deals and keep rolling it up.
So like in, in traditional dermatology over the last 18 months, you had Anne Arundel Durham in the northeast go from new mainstream to Ridgemont equity. They traded between private equity, you had West Dermatology on the West Coast. Trade to to Sun Capital. You have forefront right now who's on their second trade.
They started with varsity, they went to omers and it's well known that they're in the process of doing a third one. Like you're starting to see those second trades happen. And that's because the specialty is maturing. And that's what's supposed to happen. But to go over to the aesthetic space and see Carousel win with laser away and do that deal with Aries.
Holy cow. It validates what Potomac is doing with Laser away. Or Laser md. It validates what you, the Princeton guys are doing with Med Spa and frankly it's interesting to me how much scale there is and I don't, you and I haven't talked about this, but it's interesting to me and how much scale there is in the non-sponsored backed med spas out there.
Like you guys have Orange Twist, non-sponsored backed med spas. So in other words, med spa groups that are. that are not, that haven't taken that traditional private equity money. To get there, yet.
So they have investor money. They have investor money. They have investor money, and some don't.
But the scale in those businesses is interesting to me that, you can get big enough where you haven't taken the money yet. But I think what that laser away areas, transaction signifies is a lot of sort of excitement in the space. I think that'll continue to play itself out. It signified like I think the pandemic did the space wonders.
Everybody's big beef on investing in a plastics practice or investing in something that's too much cash pay. Cash pay is really good.

Dr. Grant Stevens
That it would dry up in tough times. Just the opposite.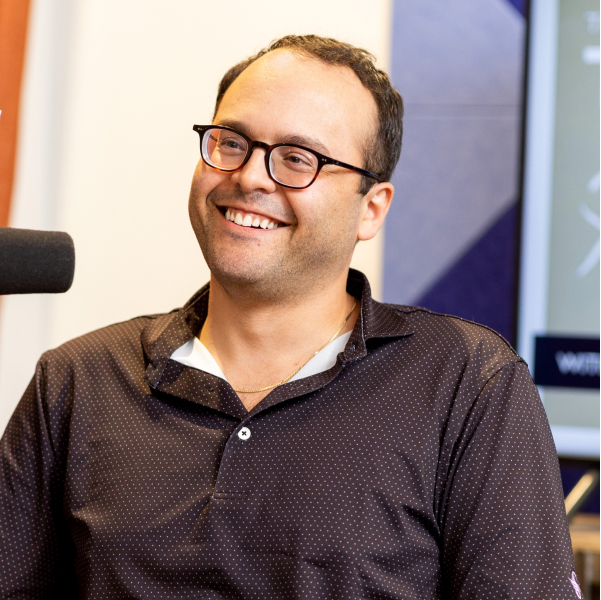 Ezra Simons
Just the opposite happened. That's right. And so it's like the most interesting proof point to me that like really validates what's going on.
And I think that dynamic in and of itself ha has everybody rechecking their notes and the viability of an aesthetics play, I like, I'm super, like I would inve, you're talking to a guy. works on a lot of transactions across the board. I would personally get more excited about investing in an aesthetics play than I would a physician backed play.
I just think that, for a number of reasons, one of which is the pandemic proved that this thing is, people really care about how they look. Very resilient. And I think what Clint figured out with HydraFacial is like this, like little annuity for practices. You're coming in 150 bucks every six, eight weeks.
Like they don't really have that in Med/Derm. You do, but like it, it's. In medical services or medical services like guys.

Dr. Grant Stevens
And there's a lot of downward pressure on the reimbursement rates cuz it's government and third grade it's not getting any easier. No, not at all. So have you personally represented any plastic surgeons? Sheer plastics.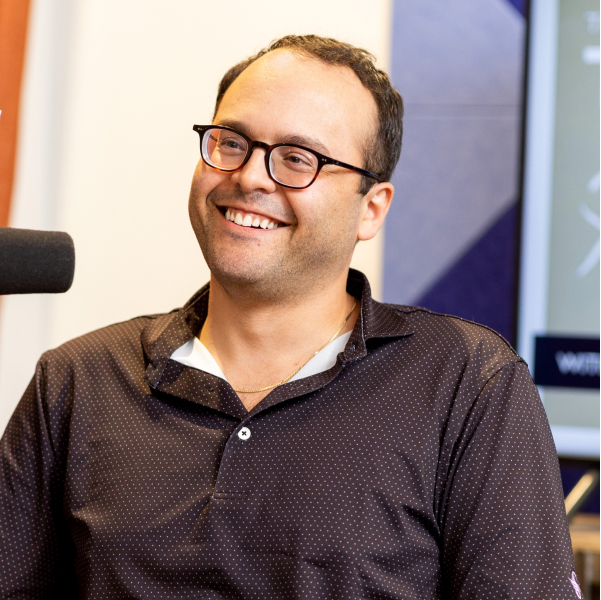 Ezra Simons
We have not. The plastic surgeons that we have represented are all, they are, they've been shareholders, in broader skincare place. I get that. Yeah, I get that. That's interesting. We have not seen. We haven't seen appetite yet to go back a group of, plastic surgeons yet from a tradi, in terms of how it's working within dermatology or eyecare or pain management, we haven't seen the proliferation that, you know, and we're starting to see it in the med spa space.
We talked about those seven groups that have the equity. I haven't seen it yet in, in the plastic space. We know of a couple smaller strategies out there, but not how I would say we're seeing it. Traditional dermatology or iCare, pain management. I think there's a few reasons for that.

Dr. Grant Stevens
Yeah, I'd be curious to hear what they, you think they are. I've been approached by three PE groups in, and I'm obviously pure plastics with a big med spa. And I've talked to my colleagues around the. and hopefully this program has educated them and clarified some of the confusion because when we started this program, we talked about valuation and the definition of terms because these PE guys are throwing stuff out there.
And these docs that I've talked to, they're not represented by anyone like you. and frankly they need to be. So I want to be, before you leave today, I want to get your contact information today. Do my billboard today. Your billboard, whatever website in the sense that, I know how I can contact you.
But I want to know what I should tell my fellow plastic surgeons who are calling me all the time about. PE deals that they keep getting, they keep hearing about. Also, I wanna mention that we do have an annual meeting, the Aesthetic Society, the American Society for Aesthetic Plastic Surgery near and dear to my heart as the past president.
And it's gonna be in San Diego this April. I like San and I would, is that a soft invite? I would encourage you to come. Number one, we have a program called ais, or Aesthetic Innovation Summit on Wednesday. That's, a part of the meeting. It's a separate part. It's a separate meeting, but you would go over great there and you would en you would enjoy it and learn a lot, but the actual meeting, you can come yourself as an industry person and you don't have to have a booth there.
There is a registration fee. It's nominal and I can help you with that. But based on who your clients are. And where you want to go. I see this as a no-brainer because my colleagues need people like you in their corner. They don't, they're underrepresented or unrepresented in these very tough at times, negotiations, and I don't care if they're in their first, third, second, third, or even third of their natural history.
They still need good representation to set reasonable expectations of what they're gonna get out. and just like we talked about before. I would applaud that.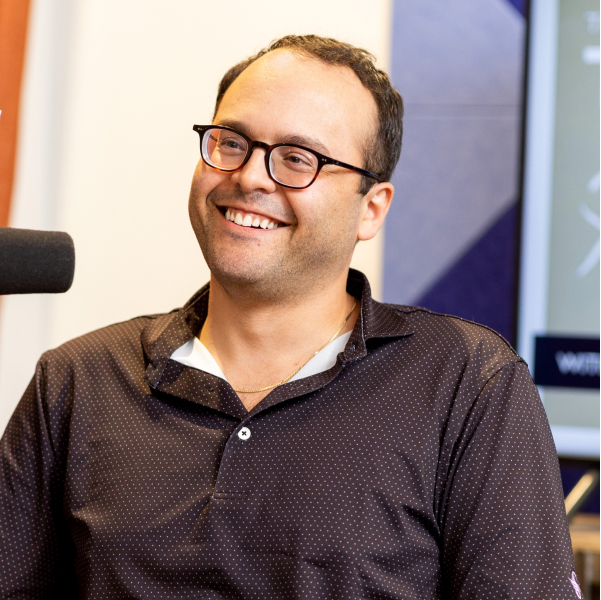 Ezra Simons
Look, We would love to come and we'll be there. Good. And would love to be there and spend some time with you and your folks and, yeah.
Look, as I, I think I started this off and said my biggest focus, and again, I think the way that Michael and I have developed the firm and become successful is by such a big focus on education. I don't care if you hire me. I really don't like. There's plenty of work for everybody.
You have so much work to do. We've got a lot of work and everybody in the sector does. Nobody's like light on work right now. If you're any good at your job, like with where the market is and where the macro kind of climate is, like nobody's like slow. The reality for me is, and this is almost self-serving.
The more success stories there are, the better it is for guys like, because it perpetuates the strategy. What's the worst thing that happens to me? People get, feel like they're taking advantage of in these transactions. Private equity money goes to work. Debt capital markets go to work.
They put deals together, they don't work. That's bad. We at PGP and I think any advisor doing their job wants everybody to succeed. So and then, so when I say I don't care if you work for me, it comes to a heart, I wanna educate you, I wanna tell you anything I know that can be a useful tool to you.
If you wanna hire me to help you, great. Would love to if you don't wanna hire me, but you're smarter and better questions to try and do this with your lawyer. And you like have heard about some things that have worked and you can push on and you get a little bit of a edge or you're, you go from underrepresented to maybe being better at and you do it yourself or you do it with somebody else. Great. Perfect. fine. But get educated.

Dr. Grant Stevens
Why don't you tell everyone what your website addresses.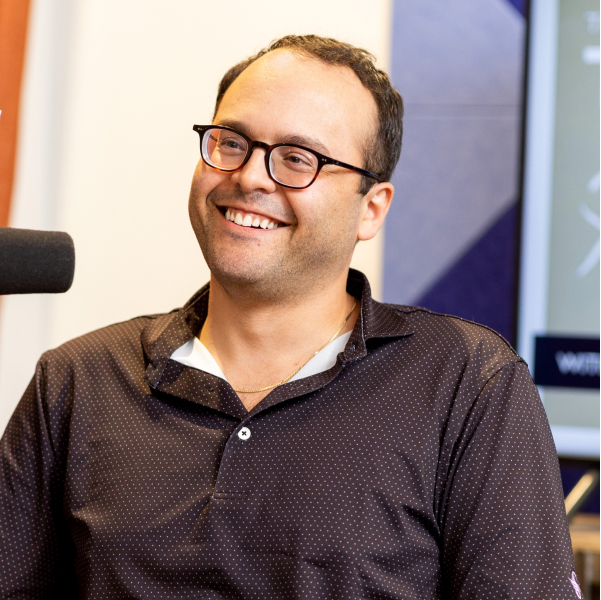 Ezra Simons
Yeah. We're physiciangrowthpartners.com. It's you can type in my name into Google, Ezra Simons. You'll find us and I'm sure it'll show up in the podcast description or whatnot.
But yeah, physiciangrowthpartners.com.

Dr. Grant Stevens
And that's Ezra Simons with an s at the end, not Simon, any other closing remarks? I know you can talk about this forever. That's good. It's exciting.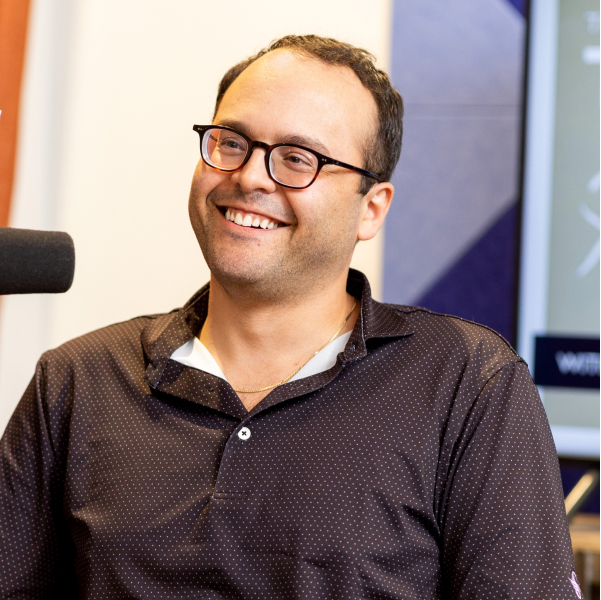 Ezra Simons
Look I think that first of all, being fortunate enough to work with, a lot of what I would say are, innovators in the various specialties we work in, first of all your name in the derm space and the aesthetics and the plastic space has come up for years.
And so to very fortuitously, get a phone call earlier this week. Hey, can you be in California on Friday recorded podcast? And so very. It, it game recognizes game. So it's good to have the opportunity to sit down with you and talk to you a little bit. But no, look I think that I'm very bullish on where the consolidation within healthcare is going.
I think there's a ton of runway, I think that now has never been, a better time for a group with an angle, some scale to, to think about doing stuff. And if we can be helpful in the context, for anybody we want.

Dr. Grant Stevens
That's terrific. Ezra, I want to thank you very much for coming today. I've learned a lot and I know our viewers and listeners have learned a lot. And we look forward to seeing you at the Aesthetic Society meeting and at AIS. And I look forward to introducing you to my colleagues who who deserve representation of the quality that you provide them. And there is certainly a huge resurgence of interest by PE firms and money out there, private equity money and so forth, and rollups I know because my phone's ringing, not just for myself, but I have a number of colleagues that turned to me and asked me my advice and so forth.
I'm not sure if but many years ago I did a rollup and rolled up 31 practices and took it public and actually rang the bell. So that's another story for another day. But Anyways, thank you very much for joining us. Yeah, appreciate you having me. We appreciate it. Really. Do I look forward to having you again?
Yeah. And I'd like to thank all of you for joining us. This has been a very exciting and educational show. I hope you've enjoyed it as much as I have. Thank you very much for coming back to the technology of beauty. Where we interview the movers and shakers of the beauty business and we just talked to one, he was, I know gonna be around for a while, helping all of you take care.
Subscribe to
The Technology of Beauty
Produced and co-founded by Influx, The Technology of Beauty is the podcast of renowned plastic surgeon Dr. Grant Stevens. Tune in to hear interviews with the innovators and entrepreneurs and who are shaping the future of aesthetics from the industry side.