The Next Revolution in Cryoaesthetics
Ep. 44 - Tim Holt
Feb, 2022
Want to be on the show?
In this episode, Dr. Grant Stevens interviews Tim Holt, the CEO of R2 Technologies, to discuss how his company is leading a revolution in cryoaesthetics with Glacial Rx.
Learn how cryomodulation works to effectively reduce dermal inflammation and address skin lesions while providing a patient experience that Dr. Grant himself describes as relaxing and soothing. You'll also want to tune in for a glimpse at a future replete with autonomous robotics capable of delivering cryogen sprays and patient mapping — and if it feels like science fiction, there's already a working prototype. Join us for all this and more on the latest episode of the Technology of Beauty.
---
Full Transcript

Dr. Grant Stevens
Hello and welcome back to the technology of Beauty, where I have the opportunity to interview the movers and shakers of the beauty. And today is no exception. Today I have the opportunity to interview Tim Holt, who is the president and CEO of R2 Technologies. Welcome, Tim.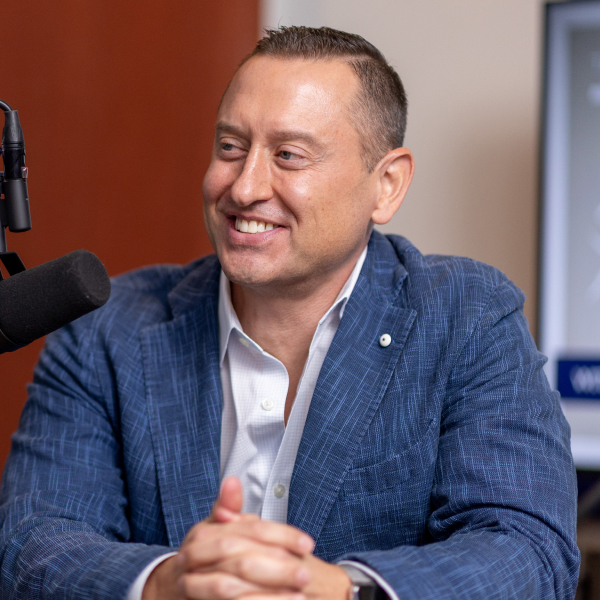 Tim Holt
Thanks Grant. Great to be here.

Dr. Grant Stevens
It's great to have you.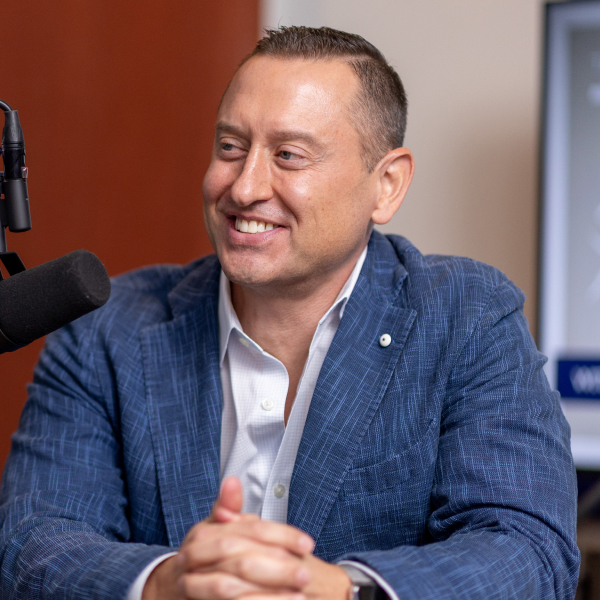 Tim Holt
Great to be here.

Dr. Grant Stevens
Where'd you fly in from?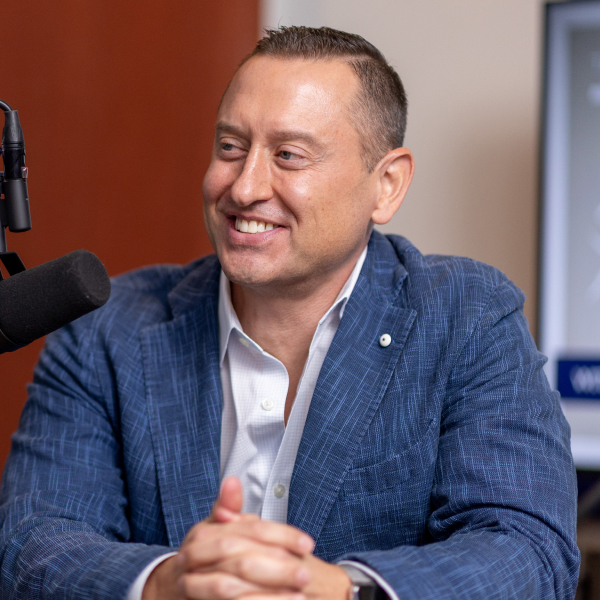 Tim Holt
Flew in from San Francisco.

Dr. Grant Stevens
So a nice short flight down last night.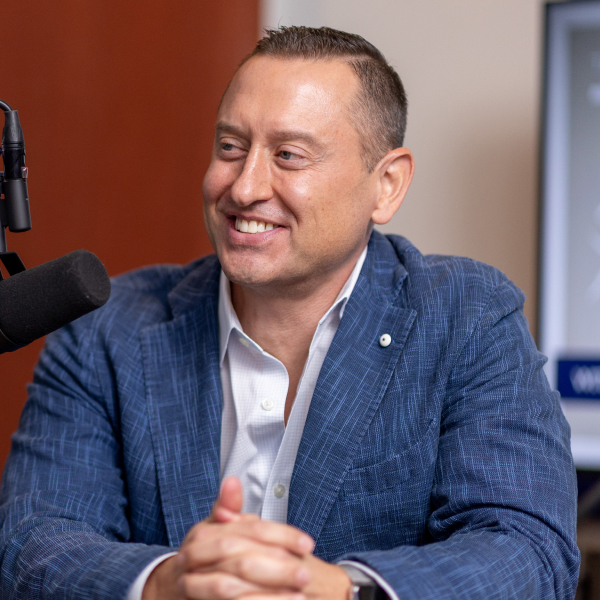 Tim Holt
I'm actually living in Miami right now. So although we have an office our headquarters is in the Bay Area. We're a virtual company and we always have been even pre pandemic.

Dr. Grant Stevens
Okay. You're way ahead of your time.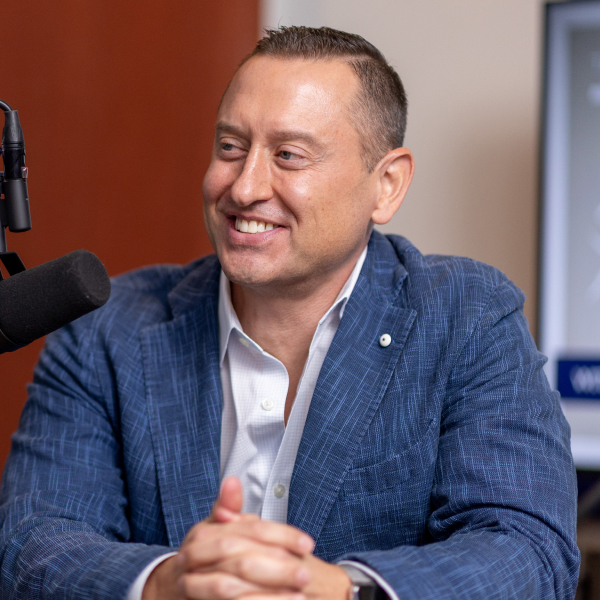 Tim Holt
We're way ahead of the curve. And we, it allows our employees, for the most part to live and work at home. And so it's been pretty convenient that way, but a nice short trip down from the Bay Area to see you.

Dr. Grant Stevens
Thank you very much for joining us and we'd love to get to know you better, and certainly the exciting stuff about our two technologies and the Glacial Rx. But let's first start about you, Tim. Where'd you grow up? Where'd you go to school? Tell us a little bit about Tim Holt. All right.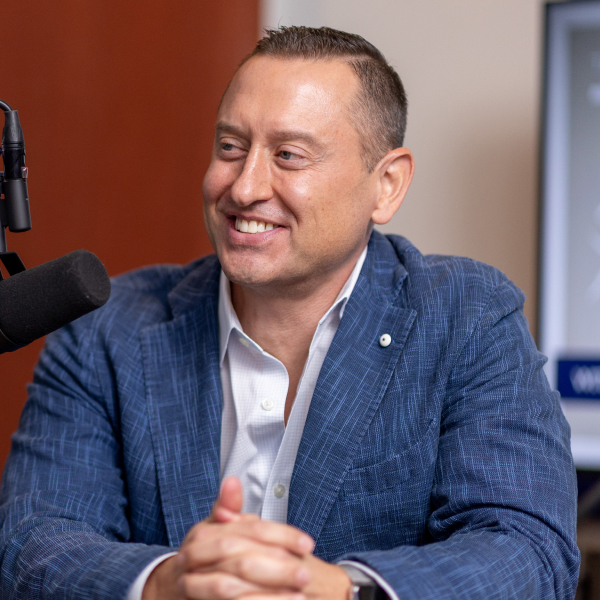 Tim Holt
Yeah, I grew up on a farm in rural Ohio. And my parents were both educators, teachers school teachers, and. And it's one of those things looking back and certainly visiting that farm, which the family still owns and it's been in the family for a while.
It that you appreciate as an adult. But when you're a kid there's certain things when you don't have cable TV and we weren't living off the grid, but for a young kid, it almost feels you are, you just don't have the access to things that maybe other kids do.
But there was a lot of good in that. You bet. And certainly. Hard work and what that meant in the things that we did around the farm. And so that was certainly again, in my adult years something I've grown to appreciate and in some ways miss, and being in that environment.
But I actually went to school at Ohio University, which is in Athens, Ohio. I got my marketing degree there, not to be confused with Ohio State. Two different schools. Nope. Nope. Not the Buckeyes. Not the Buckeyes. Which I know your ducks took care of.

Dr. Grant Stevens
Cause you wouldn't be here today if you were on the Buckeyes, right? That's right, but my Oregon Ducks did beat the Buckeyes.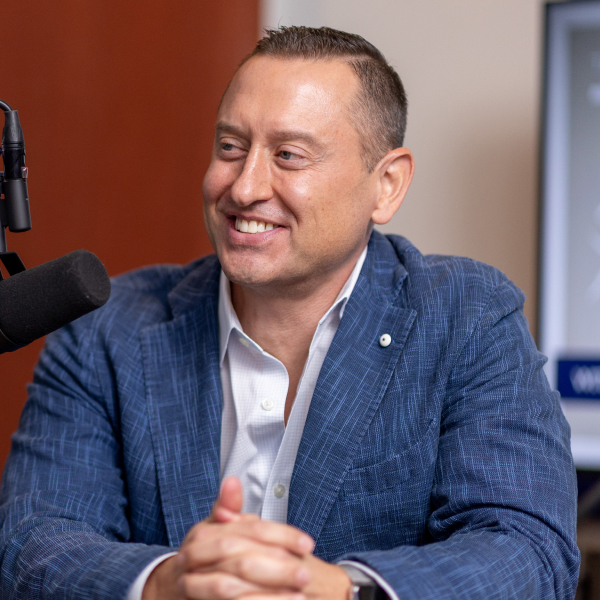 Tim Holt
They did. They did. I know. They finally chalked up one up in the win column. So that was great for the ducks. But but I went to OU and I got my marketing degree there. I always thought that I wanted to do something in the sports industry.
I was an athlete as a a younger person in high school. And was just drawn to the sports industry and particularly college sports was interesting to me. And so when I was in school in college I did some work with the athletic department there and just got some experience while of course getting my degree in marketing.
And then wanted to then at upon graduation, pursue something in, in the industry. I was able to secure a graduate assistantship in the athletics department of a small school outside of Raleigh, North Carolina called Campbell University. And it's it's a division one athletics program.
And so that was appealing to me and. I went down there did the graduate assistantship, worked there for about six years, got my mba and realized that, although I really enjoyed being around that sports environment and around athletes I couldn't see a long term kind of career in that field.
And the opportunities were somewhat. And having done my mba while I was down there it really gave me a taste more for just the corporate world and other opportunities that I, that really were appealing more to me. At that same time I had on the side was helping a friend who had a startup software company in the Raleigh Durham.
And just seeing the insides of a startup type of environment was really it was addictive in a way. And I thought, gosh, if I think I wanna move in this direction. I want to be in a startup type of company. It's fun. There's just so much happening. There's so much opportunity.
And I thought what better way to do that than to immerse yourself in the, the epicenter of startup universe, which is Silicon Valley. Very right. I literally Moved to California without a job. However, ahead of that, and this is, in my twenties ahead of that, I of course put a lot of feelers out there.
Applied for a number of jobs. I did a phone interview before I moved with a guy named Len De Benedicta, he came up earlier today. And Len was with this company called Reliant Technologies. And and so I'm online, trying to figure out like what's this reliant technology's all about?
And I did a bunch of research based on what was on the website and we get on the phone interview and. He starts interviewing me and I start rattling off, things from the website that I thought would be impressive. And he's oh that's old. We're not doing any of that. That's a, it's a totally different business now
So threw that out the window. But nevertheless, we had a great call. And I moved out to the Bay Area, did an in-person interview with him. He was searching for basically a right hand to. As an assistant. And I thought that was a really good opportunity for someone like me that wanted to see the inside of a startup company and be a part of that and have interactions and interfacing with executives like Len.
And, I think he, he saw the value in me and even my experiences, although totally different type of, work experience. I think he saw a lot of transferability of skills and things that he thought would apply well in that startup culture, and so he hired me. And it was within a week after I had moved there and I started the next day after he gave me the offer.
And that, is Reliant Technologies, about 15 people in the company at the time. It's in 2003, and reliant at that time it was mostly engineers was working on this fractional laser technology, right? And so it was great for me to be in that seat, so to speak, and just to be able to see and learn so quickly about the industry, about the laser industry.
being around Len is a walking encyclopedia type of thing. And so that was for me I just wanted to be a sponge and just absorb and learn as, as much as I could. And and that worked out really well for me. And then the company, of course, when people like Mark Tager and others came into the mix branded this fractional technology as Fraxel which I'll, we all know of today. But it was a great opportunity for me. To fulfill that role with Len. And then as the company grew, I was able to settle into more traditional roles, which for me was more on the operations, customer operations side of the business sales operations.
And so that's that's where I grew up. Was that reliant? And of course we enjoyed a lot of success there for multiple years. I actually then was. promoted a few times again, really excelled and did well in that environment. And then I got a call from a recruiter around 2008 2007, 2008.
And this recruiter was very, coy and stealthy and was saying, Hey, there's this company across the bridge in the East Bay that's doing something really cool in aesthetics. And they're looking, for someone that has your. And I said you gotta, Tell me a little bit more Yeah.
About what this is and I said, can you tell me what they're, what they're addressing? What are they trying to do? And she's it's non-invasive fat reduction. And I said, okay, I'm in. Sign me up. And at least within an interview. So I I concluded my time at at Fraxel and with Reliant which they had, been on a, they were on a road show and had filed an S one to go public and then, The, the economy did what it did around that time and they ended up pulling back on that.
And so it was, and then that ended up translating in about six to nine months after that into the merger of Thermage and reliant into Solta. Out of that came solta. Out of that came solta. But I ended up jumping, at that point. I never worked for Solta. I worked right up to the merger.

Dr. Grant Stevens
And you moved, George, Zeltiq.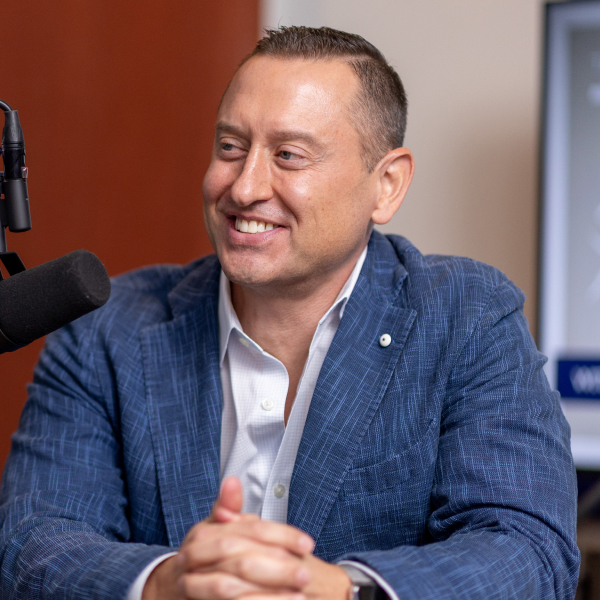 Tim Holt
Zeltiq. So did the interview over there. And they hired me on about 30 employees in the company. Most of 'em, engineers at that time, they had just started to build the commercial team. Dave Haggy and I were hired on the same exact day.
We started on April 1st, 2008. And to that point my first, I, I finished the quarter at Reliant on March 31st, 2008, and the next day. April 1st, 2008 at Zeltiq. Hopped on a plane, went to ASLMS in Orlando.
And that's where Aaron, and also Dave were, and we manned the booth at ASLMS and it was a very modest booth tabletop. And you know that's a testament to, people should pay attention to the exhibitors that are even are on the periphery of the exhibit floor.
Cuz you never know what might be out there. And that's where absolutely, that's where his was at the time.

Dr. Grant Stevens
And this was eight or nine?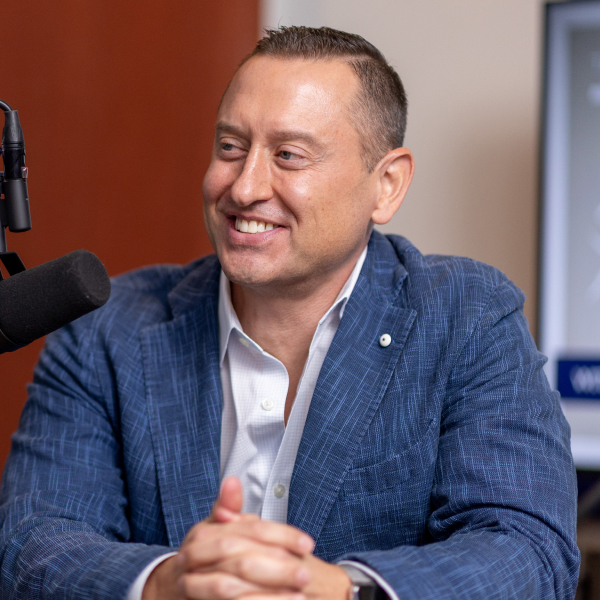 Tim Holt
This was oh eight. Oh eight, oh eight. And we had the Zeltiq aesthetics banner with more science, less fat was the tagline at the time. And and that was, a great experience.
Although, all my Fraxel buddies that were Atlas, they're coming over what are you doing? What is this? And a lot of people were saying that anyone that stopped by physicians of course, were and we. In a stealth mode still as well. So we weren't saying a lot.
And so people were we don't really understand what this company might be up to. And so anyhow, it was, we know the story of Zeltiq and how it, transpired. But being a part of a company early on like that, just like Reliant. Huge for me personally and professionally, just to be in at that level, at the kind of more of the ground level at the launch, our pre-launch phase of the company and the strategic planning around the go-to-market strategy and just all the things that you have to pull together. Was really, exciting to be a part of.
And again, it just really accelerated my professional growth. So for me I did rise within the organization. I do say this about startups, that it can be a land grab for people that if you're a star and you come in and you perform there's opportunity and guaranteed there's a, there's things that need to be done that someone that no one's doing, because we probably don't.
People to do it. Cause everyone's wearing many different hats in that type of environment. So I took advantage of that and I, I tried to put my hands in as much as possible for the benefit of the company, but I knew that it, it was certainly if I did well would benefit me.
And and it did and at the age of, I guess 35, I was, a VP at Zeltiq, we were a public company by that time. And that certainly was a great experience just leading up to the, the product launched and then the I P O that followed. And of course we had rough patches in that company, there were some ups and downs.
Thankfully I was able to weather some of those storm or all those storms for the most part. Had the. Privilege of working with Mark Foley when he came into the mix around 2012. And he did, a rebuild in, in, in a way and felt like I, contributed to that and partnering with him and helping him rebuild kinda the management team and.
And then, of course the continuous success that we enjoyed from that point forward in the year over year growth and that then became a story about scaling, and about how, you're going like zero to a hundred and really quickly and, so for me, it was just, I went from an department of one when I started to, a department of over a hundred by the time I ended up leaving, which I left around the time right before the Allergan acquisition.
I had a nice what nine year run there at at Zeltiq. And it was a great learning experience for me.

Dr. Grant Stevens
I bet. And it was such a novel technology. What was the department you were running that had a hundred plus people?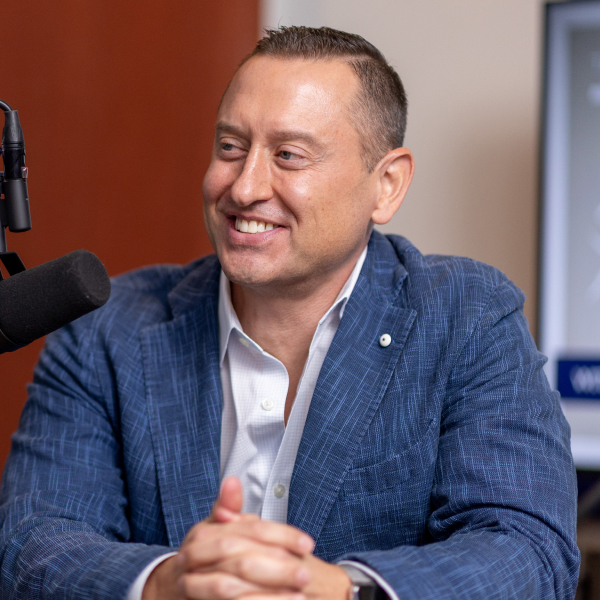 Tim Holt
Yeah, so it was we called it commercial operations.
So it had a lot of a lot of different aspects of the business that were housed within that department. So we had a it's an inside sales telemarketing group where we would do outbound calling cold calling to prospective physicians. Trying to set up appointments for our capital sales reps to go in and carry the ball forward.
That was one component. All of the support, customer support, customer operations related function, service so anything from a hardware repair perspective was part of part of my department. We had a pretty successful co-op marketing program and a crystal rewards program, which I helped develop back in 2012.
So the management of that program was part of my team and function. We also had something that I think was incredibly valuable. And I, I go back to what I was saying about land grab or just taking advantage of opportunities. There was something missing in the company where I felt.
We weren't analyzing trends in the business, and we had the ability to pull data from our systems just to see how, how they're being used. So I took ownership of that and started to publish a a quarterly analytics or metrics deck around all these different ways that you could slice and dice the data to, to better understand.
Practice behaviors consumer behaviors how our programs and the different tools that we had employed, how they were working or how they were not working how people were working or were not, that thing ended up kind of morphing into kind of a business intelligence or analytics function that was part of my department as well.
We ended up publishing, every quarter about a hundred page deck of just analytics. That that, the executive team really, relied on and enjoyed and made, strategic decisions based on, that type of information.

Dr. Grant Stevens
And out of that came CoolConnect, right?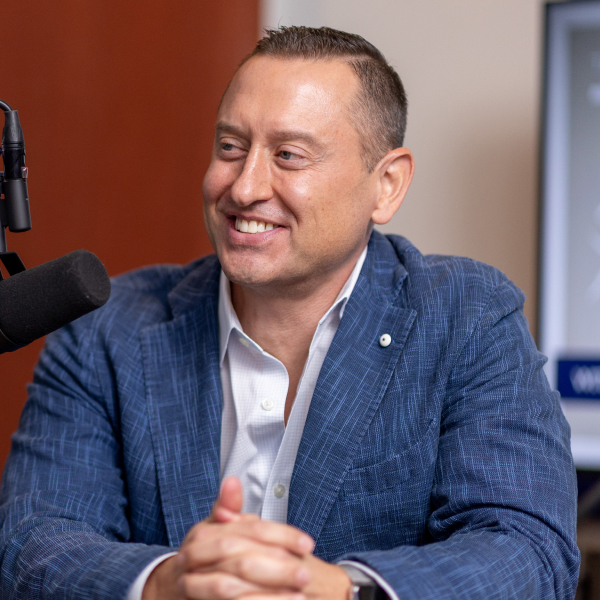 Tim Holt
CoolConnect. CoolConnect was, we still have CoolConnect. Still have it. And so it's I think that the that is certainly a very valuable for everybody. Everybody benefits from understanding, what's happening. We always use that data to better partner with Accounts and our customers to, to hope, hopefully provide them with some intel and guidance as far as how to enhance or improve or seize opportunities that they might not be doing or seizing, right now.
So there's a lot that can be gained from that information. I believe too, as far as the, the Allergan acquisition, as a public company, you have to understand your business. You have to be able to predict what's gonna happen going forward.
And I think that's hard for younger, immature companies. And even though, Zeltiq had a lot of success, it was still, relatively young company. And that data is, is rich and I think what it does is it. And it showed that we had a really good handle on the levers that you could pull and what really moved the needle.
And I think that, for anyone, whether it's, an investor looking at us as a public company or as a, as an acquisition I think that gives an acquirer a lot of confidence when you can demonstrate that you really understand how this works and how, if you had more resources, how you could then kinda supercharge the effort.

Dr. Grant Stevens
The metrics really matter. Being able to measure and then pro to predict in the future absolutely. Leads to such value. So Allergan takes out Zeltiq and you decide not to go that direction and where'd you go after that?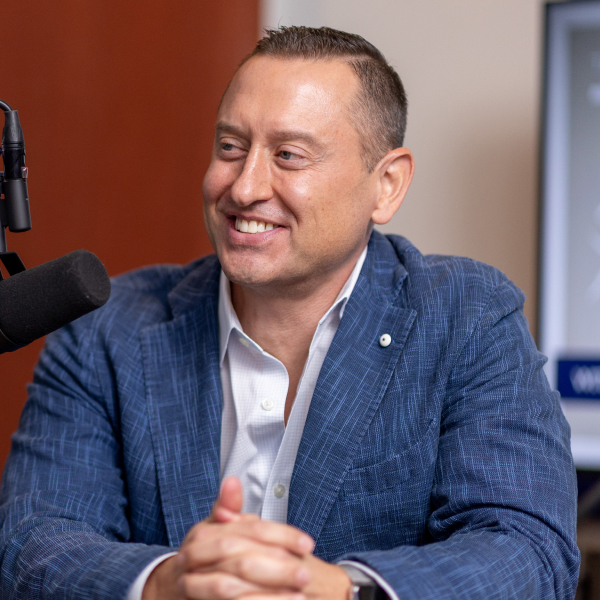 Tim Holt
I said I was gonna take a break. The Zeltiq run was amazing. It was a lot of work, and it was really success does come with a price, right? Sometimes. And so I was gonna chill out for a little bit, and so to speak. Chill out. I know. We'll have a few of those references.

Dr. Grant Stevens
You left cold and then you went to chill out?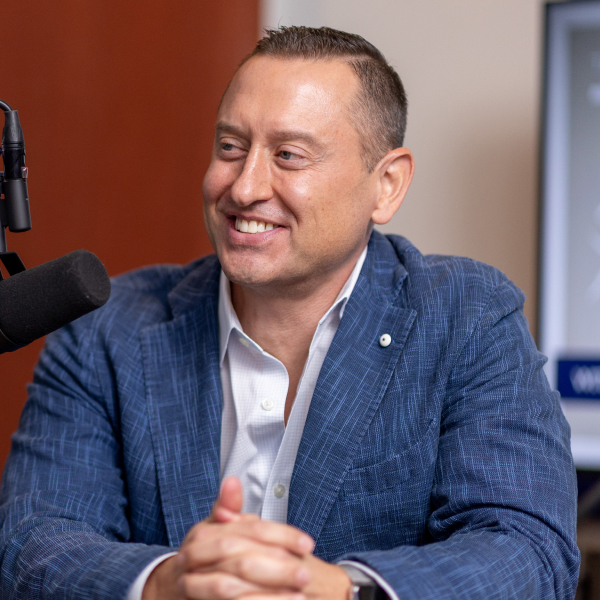 Tim Holt
I did, and then where'd you go? Chill out. I couldn't get, I couldn't get away from, the cold for too long. I ended up coming into our two technologies as a consultant. And that was in around mid 2017.
Okay. And I, I approached, as I'm, I'm not available full-time. I'm just gonna help out. And as the company was doing a lot of r and d and starting to think about commercialization there was an opportunity for me to to help, but I realized that I'm a really bad consultant, and that I can't really put one foot in and keep the other foot out.
I'm an all in, type of person, and go big or go home or whatever. So I I found myself really like getting, pretty entrenched and immersed into the company and the opportunity. So long story short, I ended up coming on full-time and worked to. Developed a commercial go-to-market strategy and launch plans.
And so that coincided with the company's continued development of the the product which we now know as Glacial rx. And so that was certainly around 2017 into 18. And then in 2019 we secured our series B financing. And I was also elevated into this president and CEO role.
And so that was certainly exciting for me. First time CEO opportunity, with a novel technology that you know, I certainly. Believe in and and see the opportunity with. And really exciting for me and humbled by the board's decision to put me into, to that role to lead the charge going forward.

Dr. Grant Stevens
So let's step back. So we're talking about R2, and R2's the company that Tim is the president and CEO of. So you went from Zeltiq. Took a little, very brief couple months. Chilled out a little bit. You went with R2 that has a chilling technology we're gonna hear about. And R2 was developing a technology.
That has now been now called Glacial Rx. Let's go back to the early days with Kevin Springer and so forth, and how that, what that technology is about. What it was geared towards. I know. Once again, Rox and Deiter's names are associated with it. And Henry Chan.
So tell the audience, if you will, a little bit about just what the goal was. And then what, how this developed. And then we'll get to
Glacial Rx.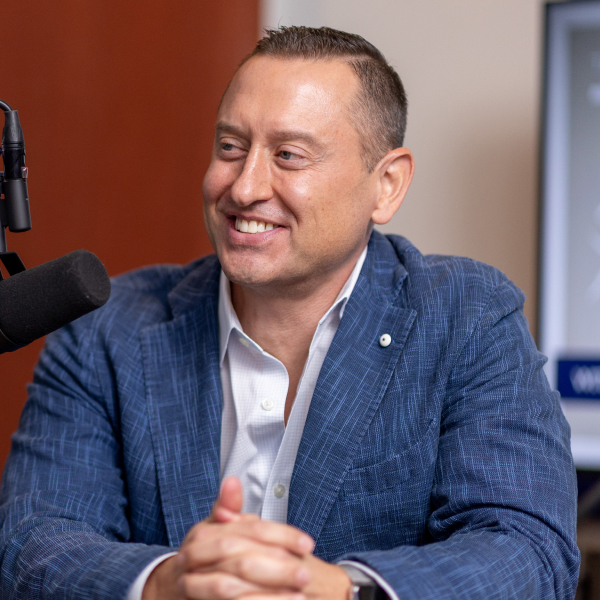 Tim Holt
Yeah, Kevin and Kevin actually was a Zeltiq alum as well.

Dr. Grant Stevens
And I work with him on so many FDA studies on all the applicators.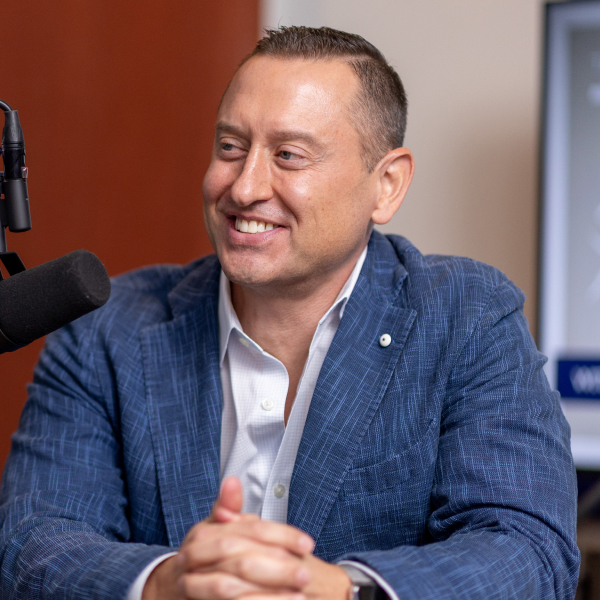 Tim Holt
Yep. Great guy. Kevin Springer. And so he and others came to R2. So there's a good contingent of Zeltiq or CoolSculpting folks at R2. And so the technology that R2 licenses is called cryo modulation. And cryo modulation was developed by Dr. Rox Anderson, Deiter Manstein and Henry Chan.
And, as far as my career in aesthetics, it's completely propped up on the technologies from certainly Rox. And Deiter as well with Fraxel, CoolSculpting, and now. With cryo modulation in the glacial RX system, so cryo modulation, and what they discovered in their labs is that by using controlled and precise cooling in the epidermis, you can impede the melanin transfer process.
And by doing so you're somewhat inactivating a hyper response or hyperpigmentation response in the skin. So where you might have age spots, dark spots, sunspots, whatever you call it, pigmented lesions you can. With our technology, with cryo modulation, you can down-regulate the skin in that area and the melanin production process in that area in order to bring about normal skin tone that as the skin exfoliates after treatment.
And cooling actually has somewhat of a exfoliating effect as well, and that accelerates the turnover in the skin. And in behind that hyper pigmented skin is normal skin tone. And so that was novel of course in doing that in a controlled fashion and with such precision they've demonstrated that with hyperpigmentation, but also that you could lighten normal skin tone.
So with different treatment settings you could bring a normal skin tone a shade or two lighter, which is not something that I think a lot of. Here where we're at in the United States are looking for, but it's certainly a bigger market opportunity in Asia, for example. And Rox, Neer and Henry had developed this technology transferred it over to the R2 team, which. Kevin Springer was a part of Jesse Rosen and others. Christine Tatani is our Chief Scientific officer, and so they all have CoolSculpting backgrounds, but they took that technology and continued the development of it in R2 in the R2 company and started our own clinical trials.
And so over the course of the next several years, they conducted multiple clinical studies, hundreds of patients, and really fine tuning the technology. To deliver a reliable consistent result with treating hyperpigmented spots. So we have a clearance for an FDA clearance for a class two device for removal of benign lesions of the skin of which pigmented lesions would be one.

Dr. Grant Stevens
Primarily brown pigments or red also?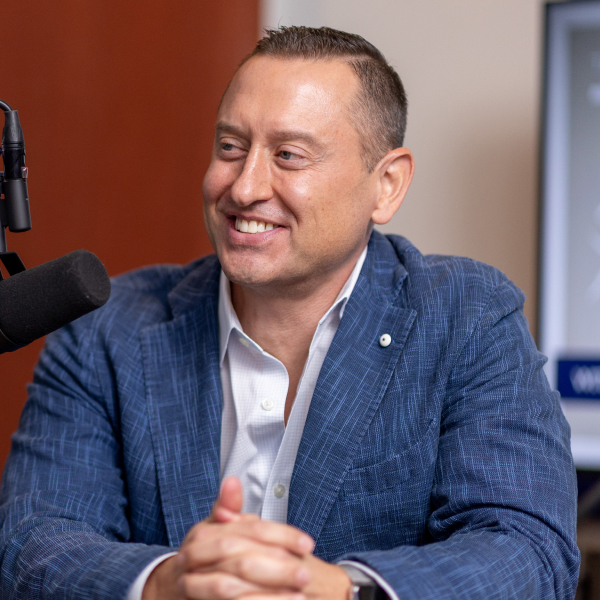 Tim Holt
Primarily brown, although we're not there's not really any target chroma for, so when you think about lasers and how and the selectivity and what they're looking for.
Cold doesn't necessarily work in that way and cryo modulation doesn't. And we can affect both brown and red. And we can also affect lesions that have, that are not necessarily pigmented. So when you think about, and this is some later breaking information here. But when you think about benign lesions of the skin.
Sure pigmented lesions, but there's also skin plaques for example would be something that in our clinical work which is relatively recent in this realm, but where we've seen very dramatic. Results as it relates to plaques of the skin. And so a lot of opportunity, I think when you think about cryo modulation and the technology and the glacial RX system that employs that technology there's a platform here that provides a lot of benefit to patients.
And as it relates to the one benefit we're talking about, which. Dark spots or age spots. But there's a lot of upside potential with the technology because it's new and there are things that we're continuously discovering about how it, how it can impact other treatment indications, other disease states of the skin.

Dr. Grant Stevens
So the glacial RX though, right now is targeted towards the pigments. And you've added some, a facial portion to this? Could you walk us through that and how that is? Is it a standalone? I have to confess, I had a glacial RX and facial treatment last week. That's why I have these little discolorations cuz they're gonna help me get rid of the ones I showed up with.
So I enjoyed treatment with the glacial rx. And then thereafter, after they've treated five of my pigmented lesions, they then gave me a facial and it was cold. And there were different stages of to, so could you walk us through what that's all about?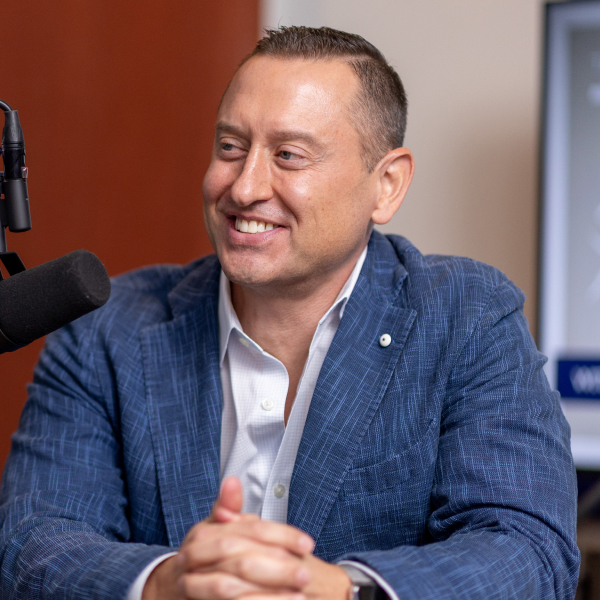 Tim Holt
Sure. So what the first part of the treatment that what we've been focusing on is called focused cryo modulation where we're addressing. These discreet spots. So a typical patient comes in and cleanse the face and then spot treat where those discreet lesions exist. And then a typical patient would follow that up with what we call global cryo modulation, which is a different mode that we can put the system into.
It's cryo modulation, but it's different settings. And when we think about cryo modulation, it's not just about temperature. There's a lot of other variables that kind of go into the secret sauce and what we're able to deliver. But global cryo modulation kind of operates in a different spectrum, but still it's a cooling procedure.
And so with the global cryo modulation, what we're primarily addressing is, and we have an FDA clearance for this as a reduction in inflammation. Ah, and Coupled with some optional topicals that you can use in the global cryo modulation treatment. It's about a five step process as well as a derm abrasion tip that we can use in the treatment as well.
And we have just a recent clearance for general derm abrasion that we received from the fda. But with this five step process you can bring about pretty it, you refer to it as a facial, which it has that experiential component that's. Soothing, some describe it as refreshing or relaxing, but there's real benefits as it relates to reduction in redness puff puffiness or edema.
Because we're employing an aspect of exfoliation and dermabrasion, you're getting some. Skin tone or additional skin tone, evening, a brightening effect that is occurring with the treatment. The optional topicals that we use with the treatment are include ceramides, niacinamide, vitamin C.
So there's some nice brightening effects that occur from the use of these topicals in conjunction with the treatment. And it's interesting. Pretty sensitive skin. So anytime I get anything done, it's just, yeah, whoever's delivering and always comments about, wow, you, you really react.
And I and I had a glacial RX treatment the global cryo modulation piece just last Thursday. and the the operator, the provider, she commented as she was doing more of the exfoliation piece. She's wow you really, you're hyper responsive, aren't you? I was like, yeah, I am.
But she came in right behind that with a hand piece on that, third step and just the cooling. She's it's pretty amazing for someone like you to see the immediate reduction in that just inflammatory response that she was seeing Interesting. Right away. And it's, it, there's a durability to that.
as well. We follow patients like in the clinical studies, two, two days out, seven days out, and then, one month, three month but certainly at the, the. Near term time points, two, two days, seven days, you see a continuous effect of the reduction of redness and just overall general skin tone improvement.
And that can carry out, further. But it's certainly an experience that we think is enjoyable that patients, even in the clinical studies, just wanted to come back and get treated again because it felt good and it was relaxing and rejuvenating in a sense. So that's the.
Cryo modulation component of the treatment. So it's multimodal in a sense, as far as what we can deliver through glacial RX today.

Dr. Grant Stevens
And that would be the part that I called the facial.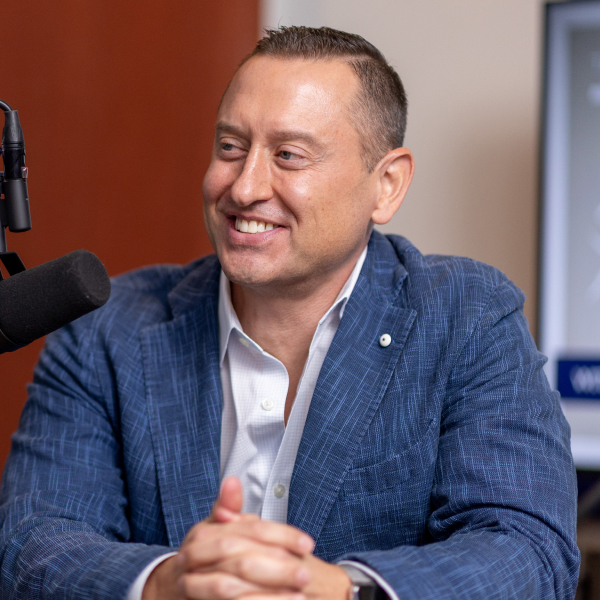 Tim Holt
It would be that, yeah, exactly.

Dr. Grant Stevens
If one were going to embrace it as a facial recurring treatment, how often would you recommend one receive it?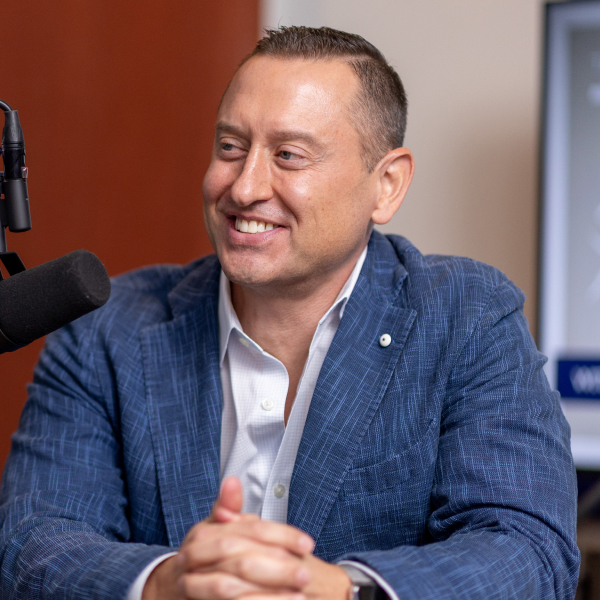 Tim Holt
I think it we've talked about that a lot and what the patient journey might look like, with glacial Rx and specifically the global cryo modulation I think any, one to two months and you on a recurring basis is something that. The patient would certainly benefit from would maintain that, the benefit and the improvements in their skin tone and texture that they, they had realized.
I find myself doing that going back about every, maybe every two months or so. So it's a nice kind of recurring. Piece. And then on top of that, people just aren't good about, sunscreen and staying out of the sun. You could easily see on that patient journey how you might be on a recurring regimen of global cryo modulation.
But on that third visit, you've got this annoying spot that's popped up that you want to take care of, that we can knock out with with the focus cryo modulation component.

Dr. Grant Stevens
So you don't have to have the spot.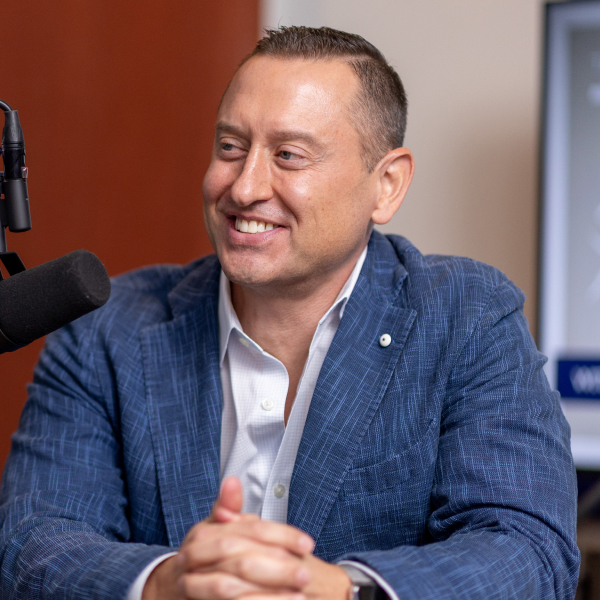 Tim Holt
You can separate 'em, you can separate it can do it. They're, it's completely separate. We encourage it. We think it's a great, experience in kind of totality, but it's modular in a sense, and customizable, for patients based on their needs. There, there are people who present that they just don't even have that many spots to address. And but they want the effects and the benefits of the global cryo modulation.

Dr. Grant Stevens
Yeah. That makes sense. I had 'em both done, as I mentioned, I found them to be relaxing. And they were not painful at all. Good. And the facial part, the global crab modulation outside of, it's a mouthful. That was quite relaxing and refreshing. Good. And I enjoyed it. I look forward to having another one.
Yeah. Good. So let me ask you something. This is you've spent a lot of your career in the cool business, if you think about it. Freezing. And then cooling your jets. And then now cooling brown spots and so forth. And I'm sure this is just the beginning for R2. Speaking of R2 what's the story behind the company? R2. Who owns R2? And you're the president. Do you own R2?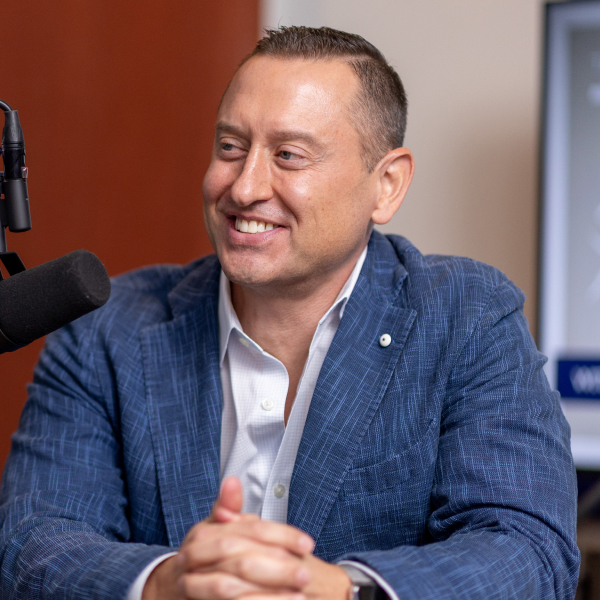 Tim Holt
I don't. I'm always open to owning more of R2, but I'm not a majority owner. Whatsoever. But our majority stakeholder is Pansend Life Sciences. And they're a part of a publicly traded holding company called Innovate, and they trade as VATE, V A T E on the, on the exchange.
And they have been a great partner for us. David Present and Cherine Plumaker. They're of course co-chairs of our board and our, again, great partners to the company. They did our series A investment back in the day when the company was formed, and then they came in again.
Doubled down in a sense on our series C that we just did this past July. So there are majority stakeholders of the company fully support, what we're doing. I think they're genuinely excited, as well as innovate team about the prospects of R2 our glacial RX technology that we've launched in the market just recently.
And and then other things that we have in the pipeline that T b d but there's a lot of cool, sorry, but really some great things that we're working on that I think that we're gonna realize benefit from and, providers and patients of course as well.

Dr. Grant Stevens
So you mentioned things that are cool, things coming down the pipe. And pipeline and so forth. And you are a publicly traded company, and I certainly would want you to violate. At the law and disclose anything to us and our viewers and listeners that you're not supposed to. However, I noticed you brought your crystal ball today, and I'd like you to peer into it.
You've been in the beauty business since you left the sports business. And I want you to tell us what in the short term and intermediate term. Maybe one year, five years, 10 years coming down the pike as far as in the beauty business? The technology of beauty?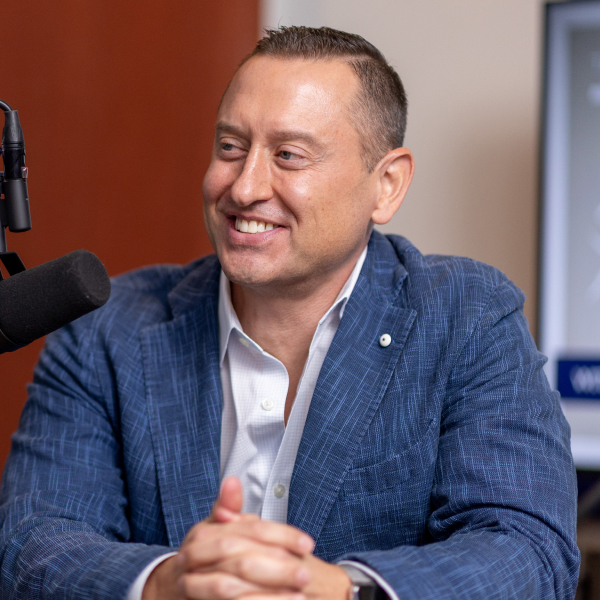 Tim Holt
Yeah, that's a interesting and good question. Of course we're very focused on what we're doing, but I'm always keeping an eye out for, what's happening in the market and where we think it's going. And of course, we want to be ahead of things. As it relates to that. I, one of the things that really piques my interest is how the market is growing and how and where it's growing.
And we certainly see a lot of opportunity geographically in the United States. Of course, it's a great market, but also in, in Asia. And we've got a great partner, Wang Medicine and also an investor in the company. They're based in China. And so they're an distribution partner for us as well.
They're, so I think, that's another part of the world. We have seen great growth from anesthetics and I think we'll continue to see that growth. But beyond kind of the geographical part of it, I think there's a piece when we look at how the market is growing from a more of a demographics, especially here in the us and where that's coming from.
And I think from the things I've seen and what you see just through the pandemic and what's how things have evolved, the younger generation. is certainly where the growth would come from long term, but even in the short term, I think there's a lot of younger people. People are getting into aesthetics and looking for aesthetic treatments sooner or earlier in life than I think they were before.
There's certainly, we've all heard this new, newer term of rejuvenation and that kind of, that has come to the forefront. And so I think there's a lot that's going to come in the way of addressing those that demographic and maintaining the, maybe the skin that they already have, for example.
But, one of the things I think psychologically from that demographic is that there are about very interested in wellness and wellbeing, mental health, and experiences. And so I think with our technology, there's a great opportunity as we tap into that segment because we are delivering not only benefits from the treatment but also benefits in the way of rejuvenation refreshing kind of experience that you can get from a treatment.
And those don't always go hand in hand, there's this thing in the industry that's been out there, especially with non-invasive technologies. Kinda this no pain, no gain idea that if it didn't hurt you probably aren't gonna get a result. And I think we're turning that on its head.
You can get a result without pain or without any kind of pain mitigation. So I think that speaks to a segment of the market that is. Is growing and is gonna be a key part of the growth overall in the market. One other area of growth, maybe more long term is or opportunity is around how we deliver treatments and how you as a provider deliver treatments. We are working on a autonomous, robotically controlled cooling spray system. And so we're able to deliver cryo moul. Through a cryogen spray. But it's controlled by a robot. And that robot can assess the patient and the contours of the skin and develop a map to then go back and treat according to that map.
So I think, in our world, generally, we do see more and more robotics coming into play. And I do think as it relates to aesthetics, there's certain. Technologies that are optimized for already for and lend themselves to a robotic leak controlled system or delivery system.
So I think that could be something that, or will be something. And we're betting on it cuz we're doing it. We have a working prototype today, but I think that's something that I think will come on the horizon more generally. I think there's some technologies already out there that are doing that, that I've seen.
And so I think, when we're talking about a crystal ball, I think there are really innovative things like that, that that are a little bit out of scope from how we look at the world or how we look at the practice today and how it function.

Dr. Grant Stevens
Interesting. I look forward to the the day where the robotics are coming in and doing my facelifts. They're certainly helping us with hair already. And so forth. And that's I'm sure what you're talking about. I want to thank you so much for sharing your time with us today and coming down from the Bay Area. And we wish you nothing but the best. We're so excited for glacial RX and the R2 technologies. And again, thank you for joining us.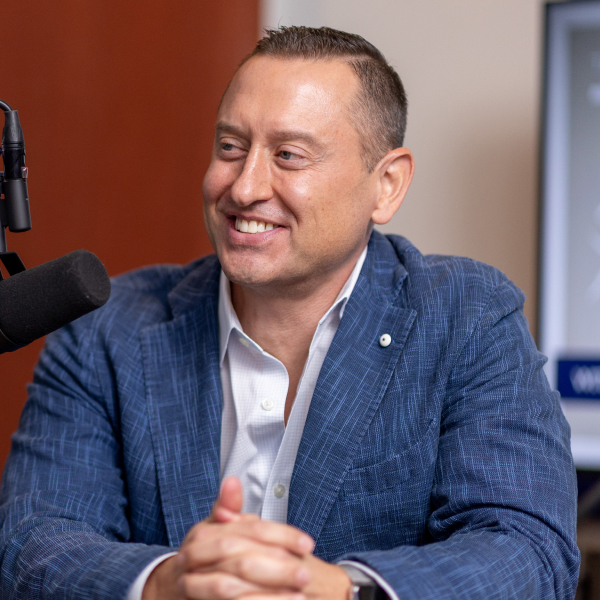 Tim Holt
Thank you so much. I appreciate the opportunity.

Dr. Grant Stevens
The pleasures ours. All right. And I want to thank all of you for joining us once again on the technology of beauty, where we get to interview the movers and shakers of the beauty business. And as you heard today, Is no exception.
You can also watch us on YouTube, not just listening to us, but you can also watch us every Tuesday on the technology of beauty. You can find us on thetechnologyofbeauty.com. Take care.
Subscribe to
The Technology of Beauty
Produced and co-founded by Influx, The Technology of Beauty is the podcast of renowned plastic surgeon Dr. Grant Stevens. Tune in to hear interviews with the innovators and entrepreneurs and who are shaping the future of aesthetics from the industry side.